Set 1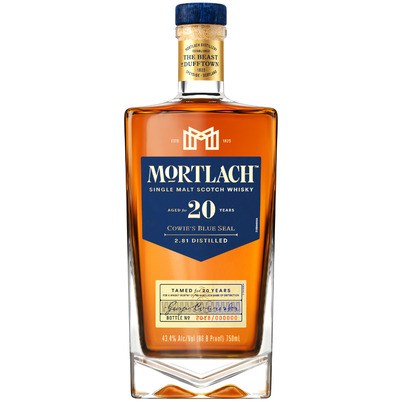 Mortlach, 20 Y
Speyside
Nicknamed 'The Beast of Dufftown' by famous whisky writer Dave Broom, Mortlach is a whisky that has long been championed by connoisseurs. Finally, the distillery is starting to gain a wider audience. The Mortlach, 20 Y is the oldest whisky in the new range, which was launched in 2018. It matured solely in sherry casks and was named 'Cowie's Blue Seal', after one of the original bottlings of Mortlach dating back to 1909. The Mortlach, 20 Y is balanced and complex – a whisky that deserves your time and attention.

43.4% Vol.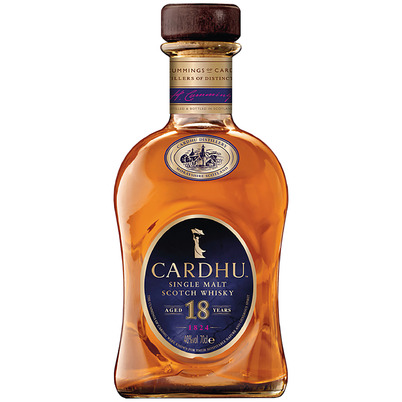 Cardhu, 18 Y
Speyside
Farmer John Cumming and his wife Helen started making illicit whisky in the early 1800s. It wasn't until 1823 that Cardhu received an official distilling license. Cardhu is one of the oldest distilleries in Speyside, and research suggests it was Helen who was first in charge of the operation. At the end of the 19th century the distillery was sold to John Walker & Sons, and ever since Cardhu has been an important element of the Johnnie Walker blends. The long-aged Cardhu, 18 Y is a rich and complex whisky, while retaining the soft and approachable style the distillery is known for.

40% Vol.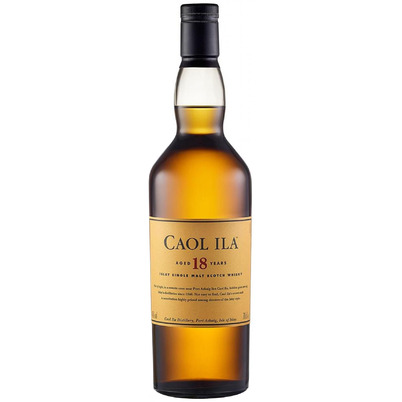 Caol Ila, 18 Y
Islay
Located on the Isle of Islay, Caol Ila is known for its heavily peated whisky. The distillery was originally founded in 1846, but the old distillery was demolished in the early 1970s and a new, much larger version of Caol Ila was built. To this day, Caol Ila is the largest producer of Scotch single malt whisky on Islay. The Caol Ila, 18 Y is an elegant whisky. The extra years of aging in oak casks has mellowed the impact of the peat, turning it into a very mature Islay whisky with lots of interesting subtleties.

43% Vol.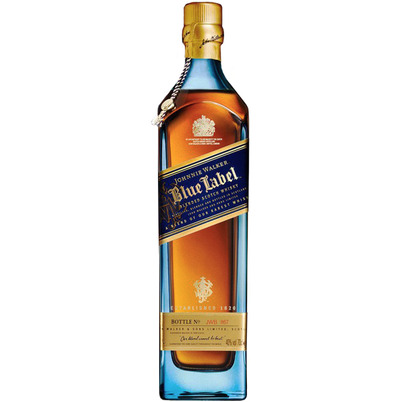 Johnnie Walker - Blue Label
Blended Scotch Whisky
Johnnie Walker's flagship whisky! This blend of 16 of the rarest Scotch single malts is an homage to the art of blending, perfected by father John Walker and son Alexander. It is a very limited whisky, which is why every bottle has its own individual number. The whiskies have aged for an exceptional amount of time, often in former sherry casks. Rich malts from the iconic Isle of Islay are at the heart of Johnnie Walker Blue Label. The result is a sublime, smoky and tasty whisky.

40% Vol.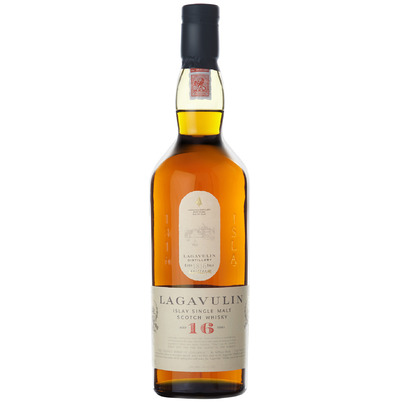 Lagavulin, 16 Y
Islay
The Lagavulin Distillery was established in 1816. This Islay representative in the series 'Classic Malts' is a powerhouse. Lagavulin is not for cowards. Declared 2012 'Best Islay from 13 to 20 years' and an IWSC Gold Medal. This whisky is a classic example of how smoke is not a blunt instrument, covering everything in a fog, but an element that works with all the facets that determine the taste in distillation and maturation. A complex Malt.

43% Vol.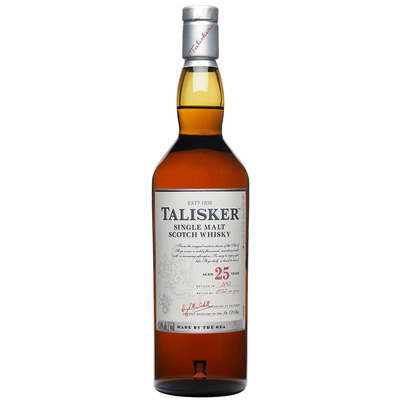 Talisker, 25 Y
Isle of Skye
Talisker, the only distillery on the island of Skye, was founded in 1810. In terms of location, by the sea on a mountain slope, it is really a picture-perfect. After a major reconstruction in 1997, it became a modern computer-controlled distillery on the inside. As far as Whisky is concerned, little has changed; this is still a powerful, complex Malt. This 25-year-old Talisker has matured on oak barrels; what kind of barrels exactly is a carefully kept secret.

45.8% Vol.