Set 1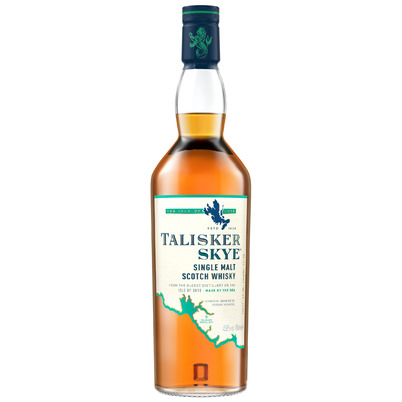 Talisker - Skye
Isle of Skye
Talisker Skye was introduced in early 2015, named after the island on which the distillery is located. This whisky will make a fantastic "1st impression" by those unfamiliar with the Talisker flavoring profile, but also certainly popular among the diehard fans of Talisker. Matured in a combination of recycled and toasted American oak barrels, with a slightly higher proportion of toasted barrels.

45.8% Vol.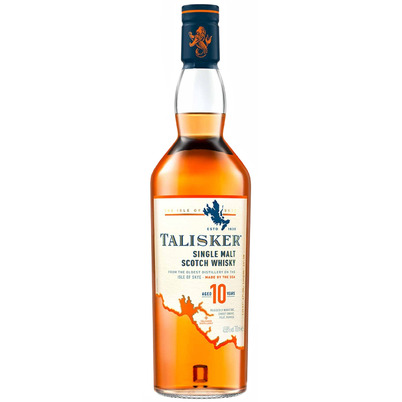 Talisker, 10 Y
Isle of Skye
Talisker, founded in 1830, is the only distillery on the island of Skye and was founded by the brothers Hugh and Kenneth MacAskill. Although there are occasional slight shifts in emphasis, the connection between peat smoke, maritime influences, sweetness and white pepper remains a golden combination. Since the introduction of the Classic Malts in 1988, Talisker has rightly been a favourite of many, who appreciate this explosive and complex character. For them, this whisky is also known as "The golden spirit of Skye".

45.8% Vol.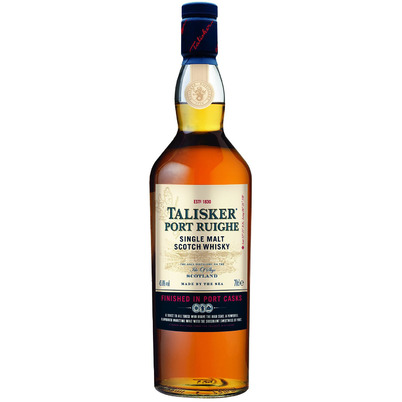 Talisker - Port Ruighe
Isle of Skye
Gold with a hint of red. First smoky, like a dying campfire, followed by the smell of rich, ripe plums. Salt dissolves into a creamy / smoky flavor, mixed with spices and dark fruit. The finish seems first sweet, but will gradually dry / smoky. Lingers. The name comes from the capital of the Isle of Skye, the picturesque town of Portree, whose harbor is lined with pastel-colored houses.

45.8% Vol.