Set 1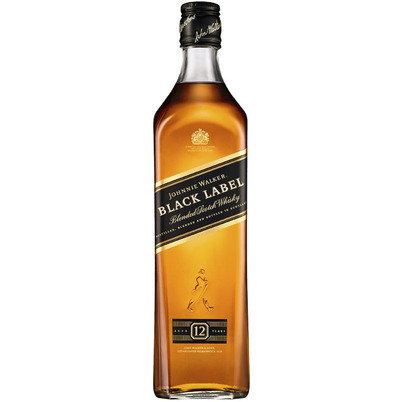 Johnnie Walker, 12 Y - Black Label
Blended Scotch Whisky
Back in 1909 the Black Label was still called "Extra Special Old Highland Whisky." Even then it carried a black and gold label and customers called it "…the one with the black label." Johnnie Walker Black Label gets its complexity from blending about 40 different malt and grain whiskies from Scotland, some of whisky are smoky. Speyside single malt Cardhu is at the heart of this whisky. Caol Ila from Islay is also represented. All single malts used for this blend are at least 12 years old, and together they combine to form a smooth whisky with rich flavors of malt and peat.

40% Vol.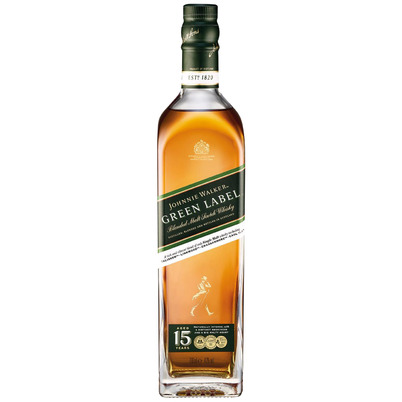 Johnnie Walker, 15 Y - Green Label
Blended Scotch Whisky
Early on the Walker family started buying distilleries. Especially distilleries in the Scottish Highlands were sought after. Owning distilleries made it possible to guarantee a constant supply of single malt whisky, in order to produce blends of the highest quality. The Highlands scenery is varied, from some of the highest mountains in Scotland to long stretching fields of heather. There's a large variety of micro-climates. Every Highland single malt has its own character. This Green Label is a blend of 12 leading Scotch single malts from the Highlands, and all are aged for a minimum of 15 years.



43% Vol.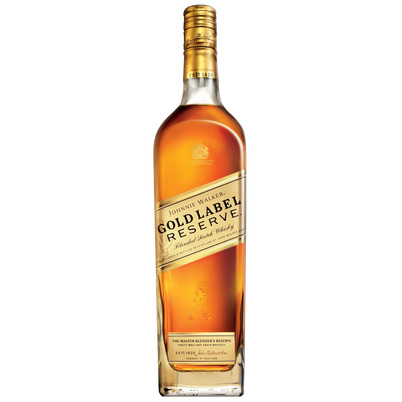 Johnnie Walker - Gold Label Reserve
Blended Scotch Whisky
At the foundation of this whisky, are the notes of Alexander Walker II for a blend that was supposed to be released in 1920 in honor of the 100th anniversary of Johnnie Walker. But the supply of the 15 Scotch single malt, needed for this blend wasn't available, because of WW II.The same thing happened in the 1950s, when Alexander II's successor created the Extra Special Old Reserve, based on the notes in the notebook. Even then, the aftermath of WW II prevented greater distribution. A little while ago it was decided to finally release this exclusive blend, at the heart of which is Clynelish, a Scotch single malt from the far north of Scotland.

40% Vol.