---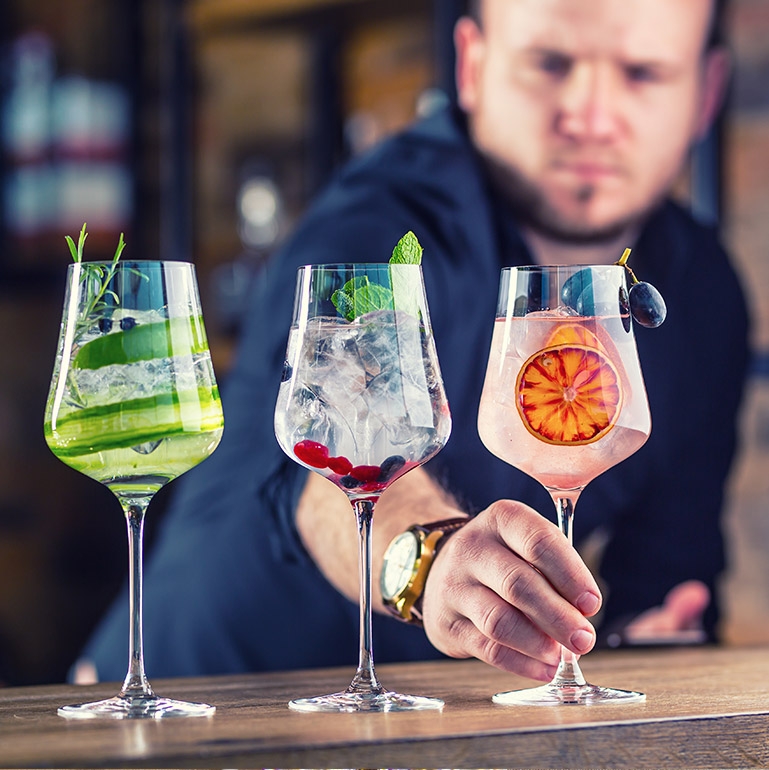 The contents of the Gin tastings
Gin is totally hot of course! A summer terrace without Gin & Tonic is no longer to be found. And if everyone drinks Gin & Tonic, you should of course know all about Gin! But where do you start discovering Gin? There are so many differend kinds of gin!
Tasting Collection takes all the work off your hands with the Gin Tasting Collections! We chose the very best Gin's we could find, and that was a lot of work! From London Dry Gin, to Navy Strength Gin, Old Tom Gin to Sloe Gin we tasted them all for you! Even Bathtub Gin! Unfortunately not in the Jacuzzi, in the end it's just our job, isn't it?
When the fun part is over, the real work begins: finding the balance for a perfect Gin Tasting! The tastes have to be tuned to each other, the different types of Gin well represented and all that within a certain budget per Gin set.
In the end we came up with no less than 7 different Gin Tastings, which you just háve to taste if you want to be able to participate in the Gin-hype.
The different Gin Tastings
Don't wait any longer and go on a voyage of discovery into the world of all the different kinds of Gin. We have Gin tastings of 6, 12 or even 24 different types of Gin in luxury boxes and wooden boxes. Also a great gift to give! (In that case don't forget to order a nice set for yourself...)