Set 1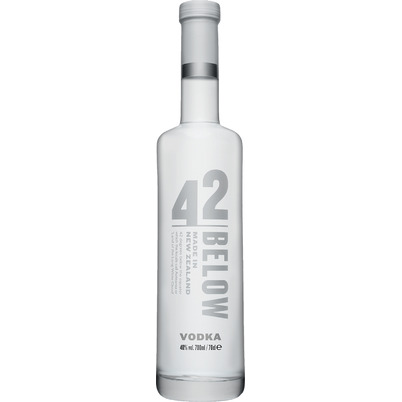 42 Below - Pure Vodka
New Zealand
New Zealand is not known for its vodka, but 42 Below Vodka is really seriously changing that perception. Quadruple-distilled at 42 degrees below the equator in New Zealand, 42 Below Vodka takes advantage of all New Zealand has to offer. The purest air on Earth, some of the world's cleanest water and non-genetically modified wheat. Of course, it tastes lovely.

40% Vol.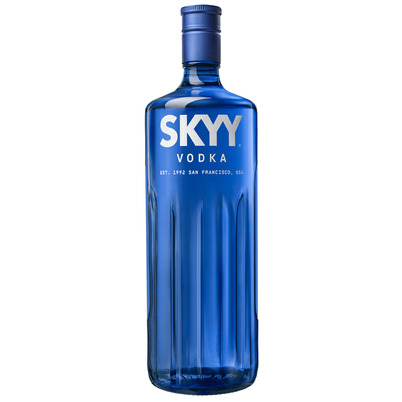 Skyy
America
The origin of Skyy Vodka is located in San Francisco, where inventor and entrepreneur Maurice Kanbar created the brand in 1992. In a search for a 'no head ache' vodka, he realized that the headache is caused by waste (so-called "impurities") caused by the formation of alcohol. This problem is avoided by distilling the vodka 4 times and filtering in 3 phases. With this, he immediately reached his goal to, as he claims, create the most clean and pure vodka in the world.

40% Vol.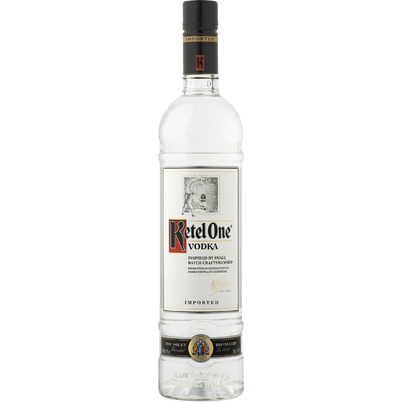 Ketel One
The Netherlands
Produced by the Nolet family in Schiedam. In the 80s, Carel Nolet realized that he could not get the Americans to drink his genever and he decided to bring his vodka to San Francisco. He served it in the pub where all the bartenders went to have a drink after work. A smart move because Ketel One Vodka is now the number 1 in the United States. An exceptional product, to taste both crisp and soft on finish.

40% Vol.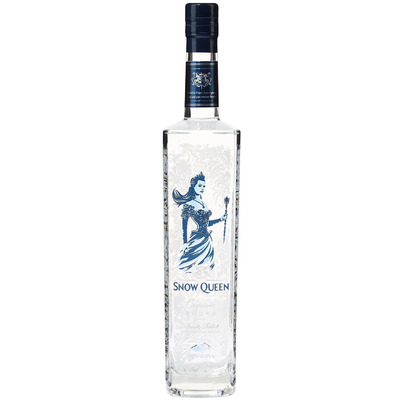 Snow Queen
Kazakhstan
A very elegant, silky vodka, made in Kazakhstan of fine, organically grown grains and melt water from the Himalayas. This vodka is distilled 5 times. From 2007, Snow Queen Vodka received 10 gold, 7 silver and 8 bronze medals awarded at major international events of the CIS (Almaty, Moscow, St. Petersburg) and in Europe (London, Vienna, Dusseldorf).

40% Vol.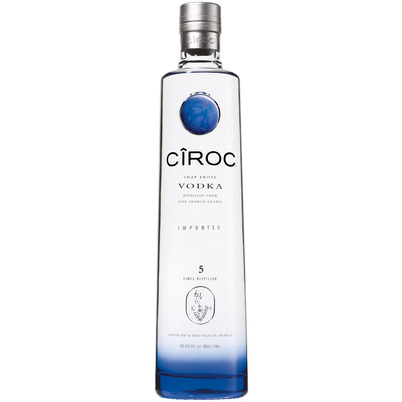 Cîroc
France
This vodka has been awarded ultra-premium vodka, a predicate only a few have. Ciroc Vodka is made from top quality ingredients; distilled from Ugni Blanc and Mazuac Blanc grapes, grown in the Gaillac and Cognac region of France, known for their rich and deep flavor. The vodka is distilled 5 times. The first 4 distillations take place in stainless steel kettles. The final distillation is performed in a traditional Armagnac style copper pot still.

40% Vol.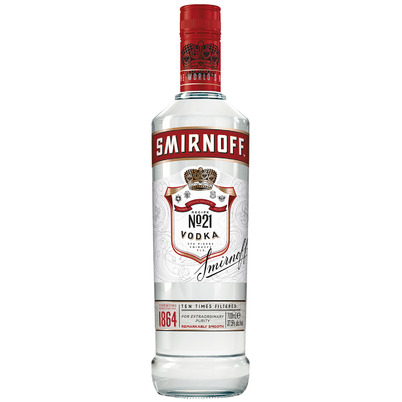 Smirnoff No. 21
Scotland
One of the best-selling and most popular vodkas in the world, Smirnoff Red undergoes rigorous quality control. After a 24-hour distillation in continuous stills, the vodka is filtered through seven columns of activated charcoal. Smirnoff Red is the world's number one vodka brand, created by Russian Pytor Smirnov in 1864. In the late 19th century the brand had an exclusive supply contract to the Tsar of Russia. Today, Smirnoff is sold in more than 130 countries.

37.5% Vol.
Set 2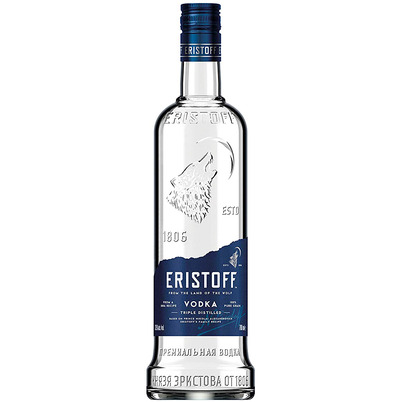 Eristoff - Brut
France
Eristoff was named after Prince Eristoff and based on his personal recipe from 1806. To this day Eristoff Vodka is as clean and crisp as it was two centuries ago, embodying the true nature of the wolf: nocturnal and instinctive. The wolf was chosen by the Eristoffs as the icon for the vodka, which was born in the country of Georgia, which is also known as 'The Land of the Wolf'.

37.5% Vol.
Louers
The Netherlands
The eye-catching design, details and chrome coating make Louers Vodka stand out like none other. Louers selects the finest wheat grains, and use mineral water from an underground aquifer in the Netherlands. The water is filtered through ancient Dutch soil and is enriched with minerals. Louers Vodka is also filtered through 12 layers of superfine active charcoal dust to eliminate every possible impurity. Bottled and distilled in the Netherlands.

40% Vol.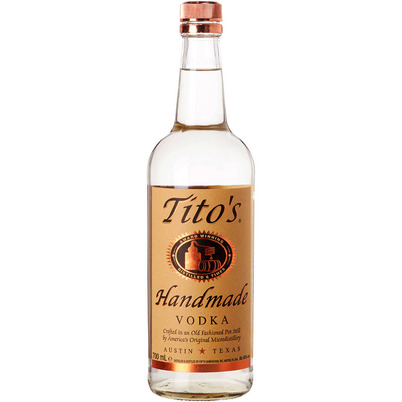 Tito's - Hand made Vodka
America
Tito's Vodka is a modern vodka founded by Tito Beveridge, a Texan who used to work in the oil and gas industry. After years of experimenting, he finally landed on a vodka "so smooth that you could drink it straight." Tito's Vodka is distilled six times in a pot still and filtered to reach a quality level approved by Tito.

40% Vol.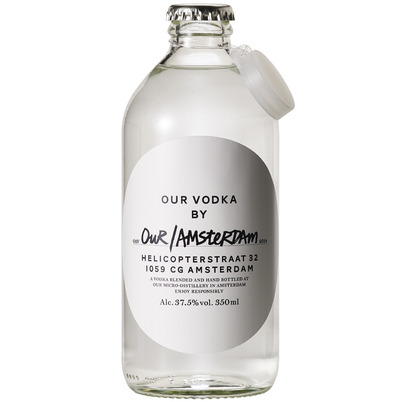 Our / Amsterdam Vodka
The Netherlands
Our/Vodka is based on the same recipe created by entrepreneurs in cities around the world. The local partners give Our/Vodka in each city its own unique character. Our/Vodka started in 2013 in Berlin and after Detroit and Seattle now also Amsterdam has its own micro-distillery with Amsterdam's owners Marcel Wortel and Ivo Hulscher. Our/Amsterdam is a quality vodka and is subtle, soft and the ideal base for any mix or just pure with or without ice.

37.5% Vol.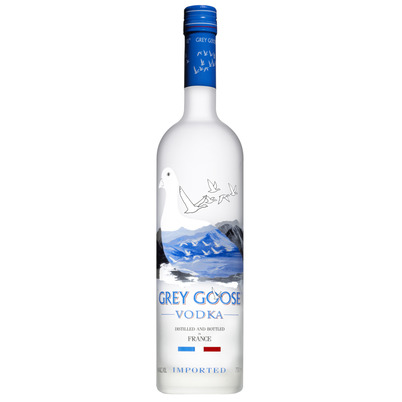 Grey Goose
France
An idea of American billionaire Sidney Frank, but distilled in France, in the town of Cognac. Made from French winter wheat, which is sown and harvested at different times than usual, and the high purity water from the 'Gente Spring'. Bottled with a removable cork instead of a screw cap. In the first year of production of Grey Goose, this premium vodka was hailed as "The World's Best Tasting Vodka" by the Chicago Beverage Testing Institute and was also awarded a platinum medal at the World Spirits Championship in San Francisco.

40% Vol.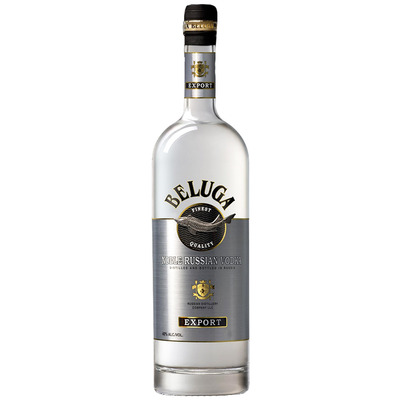 Beluga - Noble Export
Russia
This premium vodka is made in the Mariinsk Distillery in Siberia. The used spring water contains quartz and is mined 300 meters underground. After being distilled 5 times the vodka is further enriched with extracts of rice and Rhodiola Rosea. Every part of the production process is constantly under scrutiny; from the selection of the malt and blending until bottling. Beluga is a handmade vodka; quite exceptional in these times of technology. As a result, only 900 bottles per day are produced.

40% Vol.