Set 1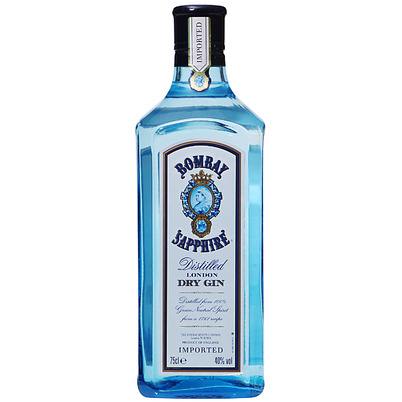 Bombay - Sapphire
London Dry Gin
Our world-famous London Dry Gin in its distinctive blue bottle. Every drop contains 10 hand-selected botanicals from exotic locations around the world. Once we've hand-selected the finest botanicals on earth, there's no way we're then going to boil them. We gently vapour infuse them to capture their bright, vibrant flavours. Every one of our gins reflect our rigorous selection process and uncompromising approach to creating fresh, clean, bright flavours that are perfect for creating exceptional mixed drinks.

40% Vol.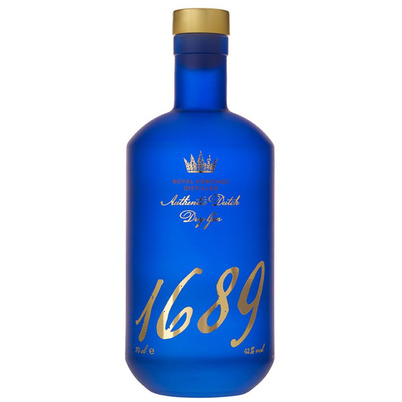 1689 - Authentic Dutch Dry Gin
The Netherlands
In 1689 Dutch King William of Orange was proclaimed King of England. He was largely responsible for introducing the British to gin and even went so far as to make his own. The 1689 Authentic Dutch Dry Gin is based on the King's original recipe, uncovered from the British Library. But while all the ingredients were listed, the quantities were coded. Together with the experienced distillers of Herman Jansen in Schiedam they nonetheless created a delicious gin based on the original ingredients, including red quince, juniper, lemon peel and aniseed.

42% Vol.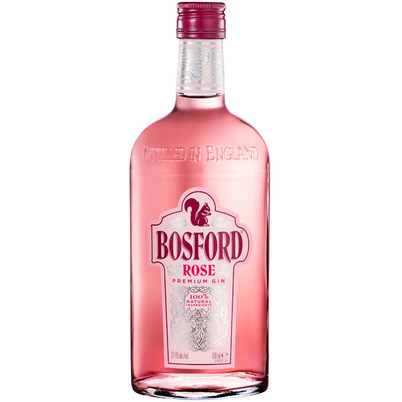 Bosford - Rose Premium Gin
United Kingdom
Pink is in! Riding the pink wave, Bosford Rose Premium Gin is an authentic gin, which recipe dates back to 1948. Some of the key botanicals are juniper, coriander, angelica, lemon peel and orange peel. The pink hue is added by strawberries and raspberries, giving the gin a summery and vibrant character.

37.5% Vol.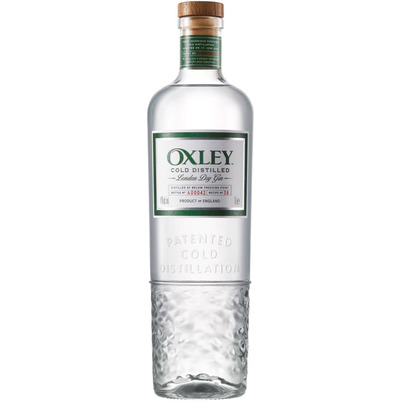 Oxley - London Dry Gin
Scotland
Oxley Gin is a traditional London Dry Gin made with untraditional methods. In order to retain as much freshness from the botanicals as possible, Oxley Gin is made by using a cold distillation process. For instance, it allows Oxley Gin to use fresh frozen citrus peel, instead of the typical fried peel. It took eight years and 38 recipes of experimentation for the founders of Oxley Gin to finally find their perfect recipe.

47% Vol.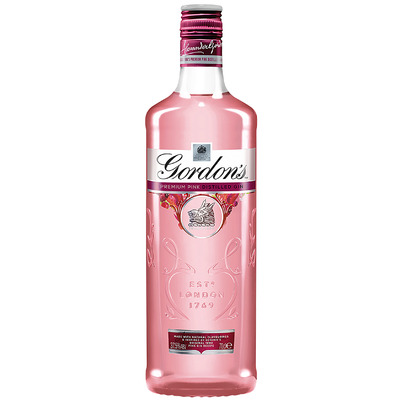 Gordon's - Premium Pink
United Kingdom
Pink Gin is really becoming popular, and while it was originally defined as gin with Angostura bitters, the category has now branched out and is often a gin infused with pink fruit. One such example is the excellent Gordon's – Premium Pink. It is inspired by Gordon's original gin recipe from the 1880s and has that refreshing taste Gordon's is known for, but with an added natural sweetness of raspberries and strawberries. Gordon's – Premium Pink is made using only natural fruit flavors to guarantee the highest quality real berry taste.

37.5% Vol.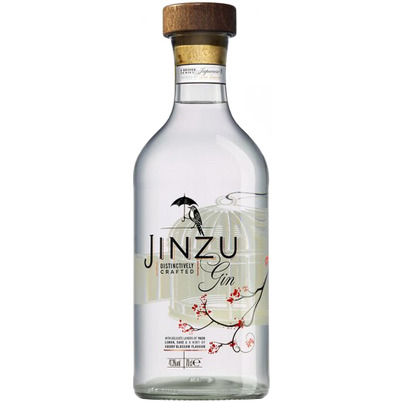 Jinzu Gin
Scotland
Made in Scotland but inspired by Japan, and with an English woman as the driving force. Bartender Dee Davies designed Jinzu Gin for Diageo's Show Your Spirit in 2013, which went on to win the competition. Jinzu Gin is great and an ultimate example of East meets West. Traditional gin botanicals such as juniper are combined with Eastern inspired flavors such as sake, yuzu and cherry blossom.

41.3% Vol.
Set 2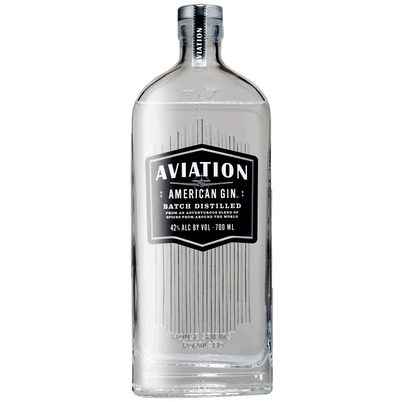 Aviation Gin
America
Aviation Gin takes a Dutch style rye spirit and combines it with juniper, anise, lavender, sarsaparilla, cardamom and orange peel. This intriguing gin was founded in 2006 and is named after the Aviation cocktail. Hollywood star Ryan Reynolds became involved a few years ago, given this delicious tipple a much-deserved publicity boost.

42% Vol.
1689 - Pink Gin
The Netherlands
The 1689 Queen Mary Pink Gin is made after an original gin recipe from 1689 found in the annals of the British Library. It's named after the wife of King William of Orange and based on a footnote on the old recipe: adding strawberries and raspberries to the distillation of the 1689 Dry Gin makes for a pink-hued spirit with a fantastic fruity taste. This is the original fruit-flavoured gin!

38.5% Vol.
Sir Edmond Gin
The Netherlands
Sir Edmond is a Dutch gin produced by Herman Jansen, a company that traces its heritage all the way back to 1777. Sir Edmond Gin has all the usual botanicals like juniper, angelica and cardamom, but vanilla is a bit of an odd duck. Sir Edmond Gin claims to be the world's first vanilla-infused gin and won a Master Medal at the 2017 Gin Masters. The perfect service is with cinnamon and an orange slice.

40% Vol.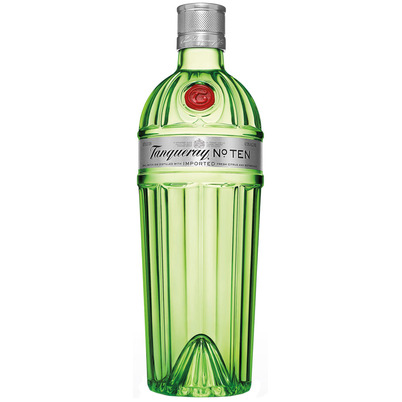 Tanqueray - Ten
Scotland
Started in 1830 by Charles Tanqueray, this English Gin is a classic. Tanqueray Ten is named after the small still, the Tiny Ten. This stil has a capacity of 400 litres, in which the ingredients are cooked for a fourth distillation. In addition to angelica, coriander, juniper berry and lemon, chamomile is an important addition. The chamomile gives the Gin its floral softness. Also the fact that slightly less juniper is used here, makes this Gin a bit softer than the Tanqueray London Dry.

47.3% Vol.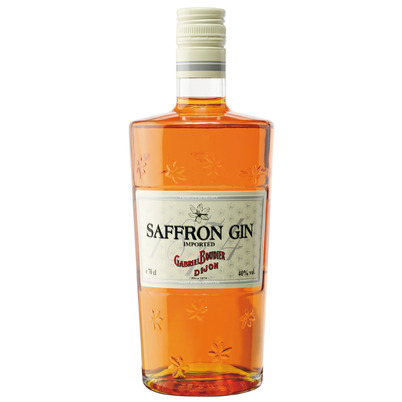 Gabriel Boudier - Saffron Gin
France
Gabriel Boudier has been a small distillery in the Dijon region since 1874. Based on an old colonial recipe of 8 natural botanicals, the Saffron Gin is distilled in small quantities in traditional copper pot stills. The ingredients used are juniper, coriander, lemon, orange peel, angelica seeds, orris and fennel, but of course also saffron, which gives the Gin its beautiful orange colour, making you first think it's a liqueur. Don't be mistaken; this is a very nice full and spicy Gin.

40% Vol.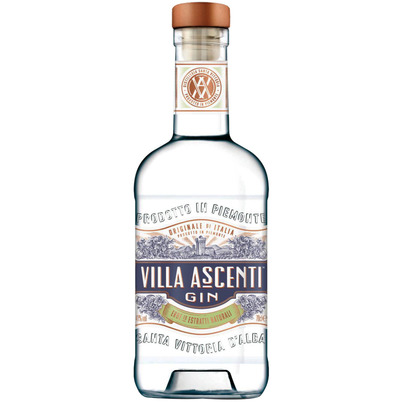 Villa Ascenti Gin
Italy
Villa Ascenti is a new super-premium gin from Italy, made with signature ingredients from the hills of Piemonte. Master distiller Lorenzo Rosso is a trained winemaker and distiller born and bred in the region. He works with local producers and farmers to source ingredients for Villa Ascenti Gin. Among them are Moscato grapes, fresh mint and thyme. The grapes are harvested in August and September before undergoing triple distillation. During the final distillation the Moscato grapes are infused with Tuscan juniper berries. Villa Ascenti is a classic gin capturing the taste of Italy.

41% Vol.
Set 3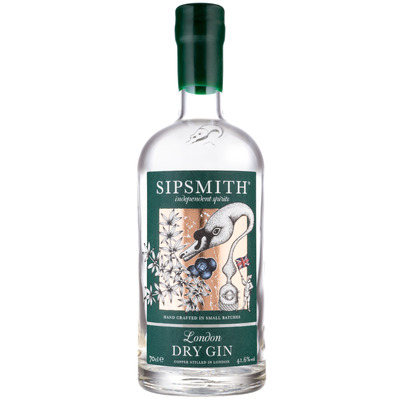 Sipsmith - London Dry Gin
United Kingdom
For the first time in almost 200 years, there is finally another distillery in the heart of London; Sipsmith. The goal of the founders was to create a real' small batch' London Dry Gin with small copper pot stills; back to the cradle of Gin. To make this distilled Gin, juniper, coriander seed, angelica, liquorice and ainnamon, almonds, Citrus fruit, orris and cassia bark are used. It is a sturdy Gin with many citrus influences, with flavours such as orange, marmalade and lime cake.

41.6% Vol.
Blackwood's Vintage Dry 2012
Scotland
Scottish Gin to an old Norwegian recipe, from the Shetland Islands. The Shetland herbs of angelica, sea Pink, marsh marigold and meadowsweet are picked by hand once a year. Nutmeg, liquorice and cinnamon are also used. Juniper and coriander are standard in every gin, as in this one. The herbs are distilled in a Pot Still with the alcohol, so we speak of a distilled Gin. The Blackwood is a sturdy, spicy Gin, made in small editions.

40% Vol.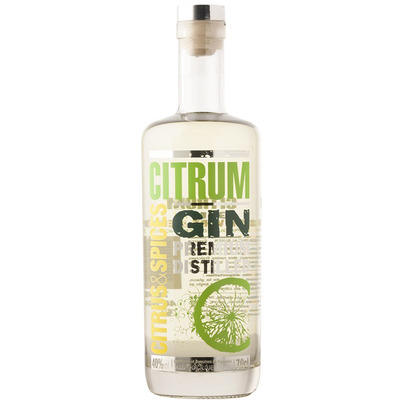 Citrum
France
At the foot of the Alps in the French Provence a small craft distillery is located. For more than a hundred years, they have been doing absinthe, pastis and herb-liqueur. All with herbs they mainly pick themselves in the French Alps. 'Distillerie de Provence' has also made a gin since 2014. This Citrum distilled premium gin is characterized by a rich fresh taste based on citrus fruit and herbs. Cardamom, cinnamon and red piment are just some of the ingredients that are used.

40% Vol.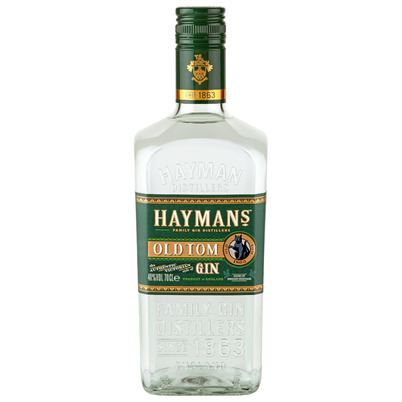 Hayman's - Old Tom
United Kingdom
From an old family recipe from 1870 and around that time a popular Victorian Gin. The name 'Old Tom' tells you that sugar has been added to the Gin. Today, Old Tom is especially popular with bartenders for their more special cocktails. Hayman's is a soft distilled Gin, based on citrus peel, Cassia bark, orris carrot, cinnamon and liquorice. As mentioned, very suitable for cocktails, but because of its soft, sweet taste also very tasty to drink pure.

40% Vol.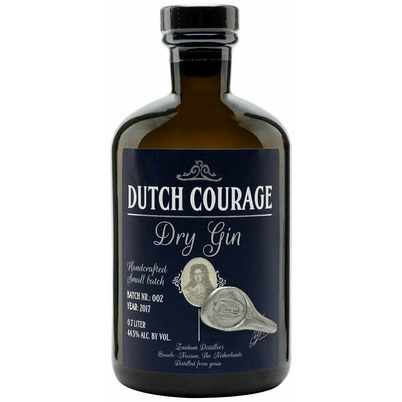 Zuidam - Dutch Courage
The Netherlands
Zuidam, a Dutch family business, founded in 1974, has been making a traditional, 4-step distilled Gin for years. The first is making grain alcohol, then distilling the juniper berries, citrus fruits and herbs separately from each other with alcohol, such as vanilla, liquorice, Iris root and angel root. Together with the sweet orange, lemon and lime, all these ingredients make the Gin a soft earthy and fruity one. In the cocktail or drunk purely; this Gin is sure to give you a little bit of 'Dutch Courage'.

44.5% Vol.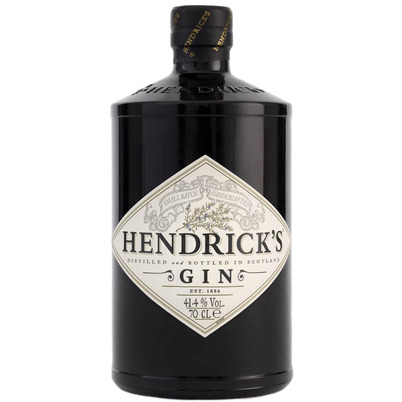 Hendrick's Gin
United Kingdom
Hendrick's Gin has turned the Gin world upside down since its introduction in 1999. Scottish whisky maker William Grant, famous from Glenfiddich, released Hendrick's Gin and immediately put the category 'distilled Gin' on the map. With ingredients such as elderflower, thousand leaf, chamomile, cubed berry, caraway and angel root, the Gin was already innovative, the infusion of cucumber and roses was a bolt from the blue. Since then, many people add cucumber to their G&T.

41.4% Vol.