Set 1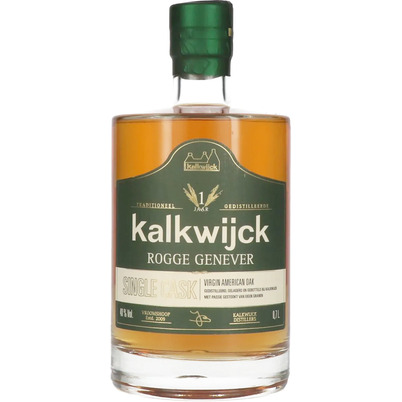 Kalkwijck - Rogge Jenever Single Cask
The Netherlands
From crop to glass takes on a new meaning at Kalkwijck Distillers. This small single estate distillery in the east of the Netherlands grows their own grains and distills them on site. Led by master distiller Lisanne Benus, Kalkwijck has grown to become one of the preeminent craft distillers in the Netherlands. Kalkwijck - Rogge Jenever Single Cask is made from a large proportion of rye and has aged 1 year on American oak casks.

40% Vol.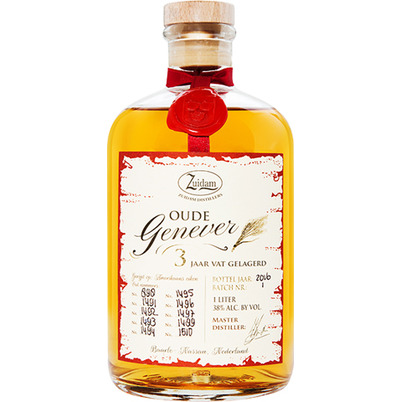 Zuidam - Oude Genever, 3 Y
The Netherlands
Founded in 1975, Zuidam Distillers is currently led by the second generation. They still create their products in the most traditional and artisanal way, and all recipes are designed by father Fred and son Patrick van Zuidam. Their Zuidam – Oude Genever 3 Y is distilled from rye, corn and malted barley. De barley is the backbone of this genever, while the corn provides a sweetness, and the rye a certain spiciness. Aged for 3 years, this genever is a true Dutch gem.

38% Vol.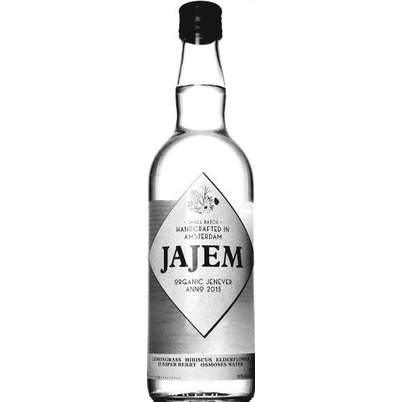 Jajem - Organic Jenever
The Netherlands
Jajem Organic Jenever is the brainchild of three friends from Amsterdam. They share a love for Dutch drinking culture, so at a certain point they decided to make genever — the most quintessential Dutch drink ever. They got in touch with master distiller Pieter Verhoeven of Golden Arch Distillery. Together they created Jajem Organic Jenever, which is infused with hibiscus, lemongrass, juniper berry and elderflower.

35% Vol.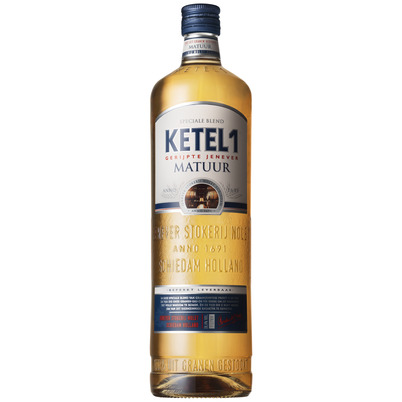 Ketel 1 - Matuur
The Netherlands
The Nolet family, also known for the brands Nolet and Blankenheym, has been distilling Genevers in Schiedam since 1691. Carel and Bob Nolet, the 11th generation, created this artisan Genever together with the Ketel 1 Master Stick under the watchful eye of father Carel sr. The core is a special blend of wood-based grain eau-de-vie, Juniper berries and spices. They are given plenty of time to blend and age in oak barrels. The result is this age grain Genever, which will not be available indefinitely.

38.4% Vol.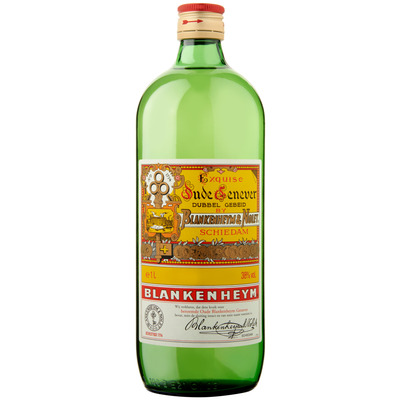 Blankenheym - Oude Genever
The Netherlands
Around 1800, Hubert Nolet started a partnership with Carolus J. Blankenheym, then mayor of Rotterdam, whose family owned a distillery since 1714. This old Genever is 'double-beid', which means that it has been prepared with a double quantity of Juniper berries. 'Beien' (Dutch) is an old expression that is still used in the distillery branche. The fresh Juniper aroma, combined with a balanced herbal sprit based on malt wine and grain alcohol, gives a powerful, tasty and soft Genever.

38% Vol.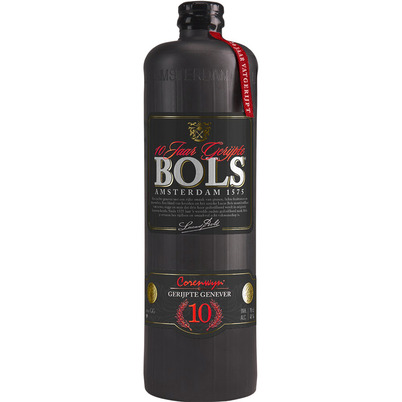 Bols - Corenwyn, 10 Y
The Netherlands
With a history dating back to the 16th century, Bols is one of the oldest producers of genever and corenwyn in the world. Even today they are the biggest brand and their spirits can be found in bars around the world. Bols Corenwyn is one of the highlights of the Dutch distilled spirits scene. It aged for 10 years in casks made from French Limousin oak. Botanicals such as juniper add a freshness to the palate. It pairs perfectly as a boilermaker with a Tripel beer, but also compliments aged cheese and smoked fish.

38% Vol.