Set 1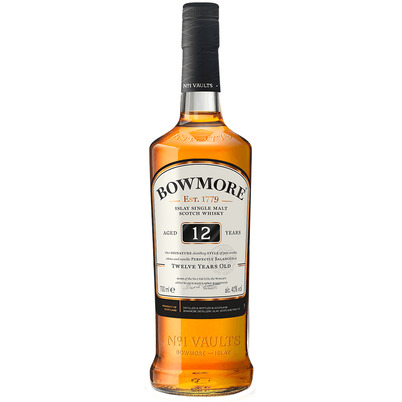 Bowmore, 12 Y
Islay
The Bowmore Distillery is located on the Scottish island of Islay. Because the distillery is located below sea level it has ideal conditions for maturation of whisky in re-fill-, sherry and bourbon casks. The water for the production comes from rainwater from the hills, flowing over the peat soil. Islay malts are famous for their peaty, smoky flavor and this 12 years matured Bowmore is no exception.

40% Vol.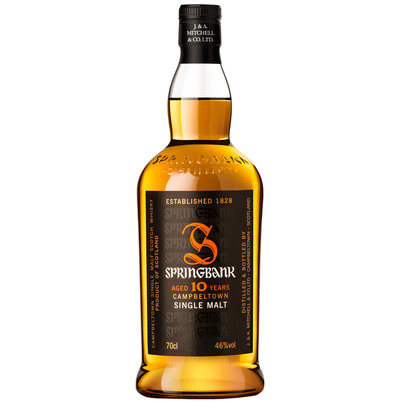 Springbank, 10 Y
Campbeltown
When Archibald Mitchell founded the Springbank distillery in 1828, there were more than 30 distilleries in Campbeltown. Now there are only 3. Springbank is still owned by the Mitchell family, which still works very traditionally. They malt all the barley themselves and drying the malt is still done on a peat fire. The whisky is distilled 2.5 times; something very different. This softly peated Springbank is matured in bourbon and sherry casks.

46% Vol.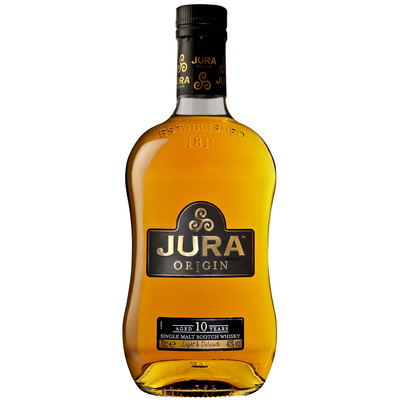 Jura - Origin, 10 Y
Isle of Jura
Next to Islay is the island of Jura. The Isle of Jura distillery has been here since 1810. On the island live 200 people and 5000 deer. The water used by Jura comes from a lake nearby, the "Loch a' Bhaile-Mhargaidh". This water is peat-containing and gives the whisky a light soily taste. The malt for the whisky is not peated, but dried with hot air. This 10-year-old Jura has matured on bourbon casks and is firm and floral.

40% Vol.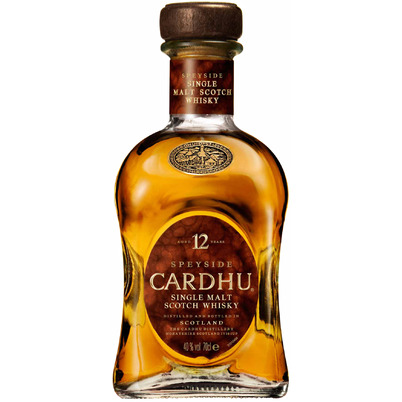 Cardhu, 12 Y
Speyside
This Cardhu is commonly seen as a female whisky. Makes sense, if you know that Cardhu had a lady in charge for many years. In 1885 Elizabeth Cumming took charge of the distillery, built in 1824. Cardhu is located in the middle of the Speyside, high in Mannoch Hills and overlooks the River Spey. Cardhu still makes a silky, accessible whisky. Only refill barrels are used for aging, in order not to increase the impact of the wood. The Cardhu whisky is highly recognizable by the graceful bottle, complete with a beechwood cap.

40% Vol.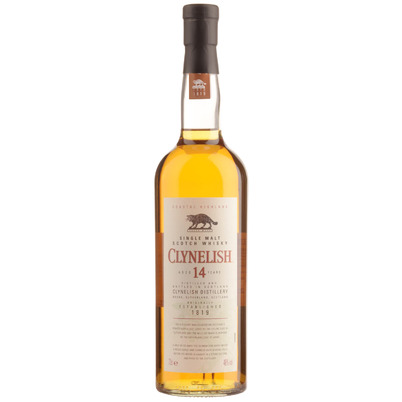 Clynelish, 14 Y
Highlands
In 1968, in the north of Scotland, at Brora on the North Sea coast, the Clynelish distillery was built. It was built next to the old Brora distillery (1819) which was closed forever in 1983. Clynelish is a typical production distillery, built to make Whisky for the blends of Johnnie Walker and others. A small portion is destined for Single Malt and matures on bourbon caks. This is a robust Highland Whisky with light smoke tones.


46% Vol.
Laphroaig - Quarter Cask
Islay
This is a single malt whisky from Islay. Because in the smaller 125 liter 'Quarter Casks', the spirit has about 30% more contact with the wood during maturation than with standard casks, this process is much more intensive. The additional influence of the oak gives a softer, sweeter character to the flavor, beautifully combining with the Laphroaig characteristic peat smoke.

48% Vol.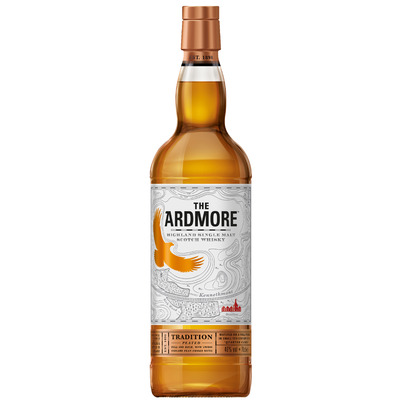 Ardmore - Tradition
Speyside
Ardmore is an under-appreciated malt, because production is focussed on making whisky to blend in Teacher's and other blends. The peat is sourced on the Scottish mainland and so differs in composition from the more familiar Islays. A bit grassy on the nose with pleasing hints of smoke, Tradition is richer on the palate with coffee, licorice and citrus notes over hot spices and muted but ever-present peatiness.


46% Vol.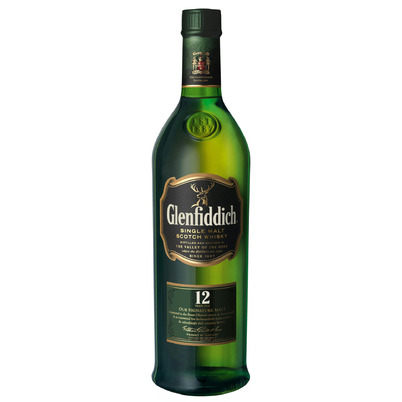 Glenfiddich, 12 Y
Speyside
The distillery, founded in 1886 by William Grant, is located on the river Fiddich. The company is still in the hands of the Grant family; now the 5th generation. Glenfiddich was a forerunner in the field of Single Malt. As early as 1963 they released their Whisky worldwide. The distillery is large, with 30 boilers and a production of more than 14 million litres per year. This 12 year old is their standard and well-known all over the world. Soft and slightly fruity.

40% Vol.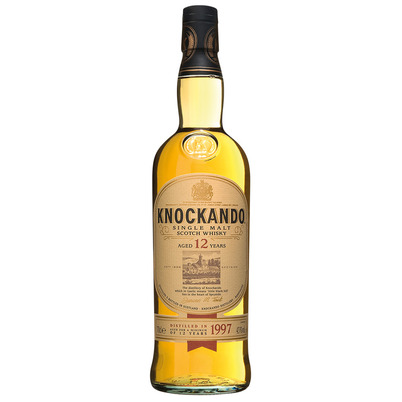 Knockando, 12 Y
Speyside
Knockando is a completely natural product without any artificial coloring. The distillery is located in Speyside and uses mostly ex-bourbon casks and Sherry casks for the maturation. Unlike other single malts, the whisky of Knockando is not bottled at a predetermined age, but only when it has matured enough and is at it's best potential.

43% Vol.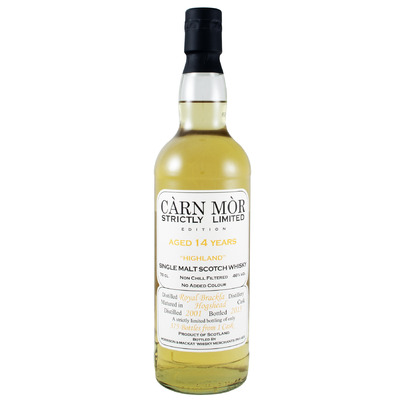 Royal Brackla 2001 14 Y
Highland
A Royal Distillery, started in 1812, which was awarded the title "Royal" of King William IV in 1835. Their nickname became the "Kings own whisky". He is soft and fruity, making him very suitable for blenders, which causes Brackla to mostly end up in the blends of Dewar's. However, nowadays Brackla also has 3 Single Malts of their own on the market; a 12-, 16- and 21-year-old. This 2001 aged on hogsheads for 14 years and has a very soft and fruity character with hints of grass. A fresh complex whisky. A Royal Dram.


46% Vol.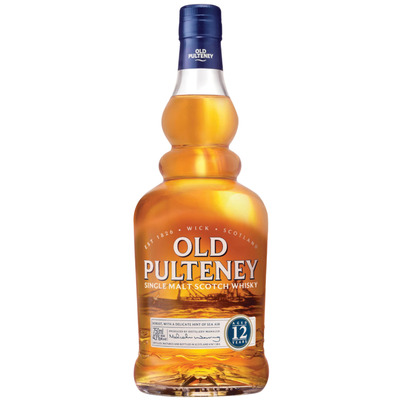 Old Pulteney, 12 Y
Highlands
At the founding in 1826, The Pulteney distillery was named after Sir William Pulteney, the former governor of the fishermen's association. Fully matured in air-dried, specially selected old bourbon casks, this whisky is still made according to the same artisan, traditional techniques that many other distilleries have abandoned long ago. This winner of several gold medals at several prestigious international competitions is an established name in quality whiskies.

40% Vol.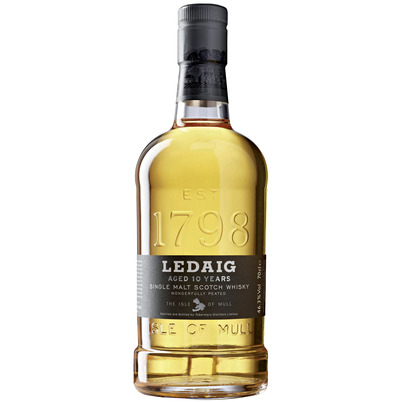 Ledaig, 10 Y
Islands
Ledaig is produced in The Tobermory distillery, the only distillery on the island of Mull, and is located in the harbor town of Tobermory on the rugged west coast of Scotland. This whisky is aged 10 years in oak barrels in ancient cellars, without any outside influence. The Lochan source, high in the mountains, makes for particularly aromatic water. Along with malted barley, which is specially dried with peat, the result is this smoky, peaty single malt.

46.3% Vol.
Set 2
Amrut Fusion
India
This whisky is distilled from barley from Scotland and India, making this a true fusion of countries. Jim Murray's Third Finest Whisky in the World for 2010. The nose is rich, barley and fruity. Big on citrus, spices, creamy sweetness with a hint of peat. In the palate you will find an oaky, rich and gentle peat with coffee and dark fruity chocolate. The finish is long, spiced with marmalade sweetness.

50% Vol.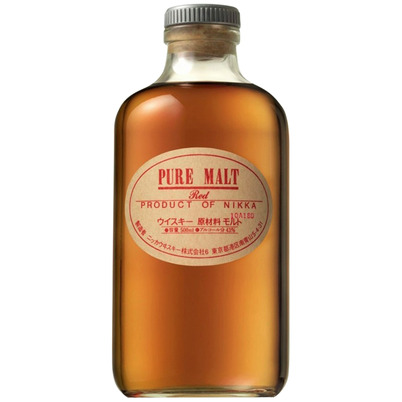 Nikka - Pure Malt, Red
Japan
Owner Taketsuru chose a new distillery the northernmost of Japan with similar weather conditions as Scotland. Besides the local grain, Yoichi also buys grain in Scotland. The Nikka Pure Malt Red whisky is a vatted malt, an assembly of the peaty malt from the Yoichi distillery with a distinct character with aromas of soft fruit and slight notes of peat.

43% Vol.
Power's John's Lane, 12 Y
Ireland
Powers John's Lane was an instant hit when it was first released in 2011. It is comprised mostly of a robust, heavy pot still spirit produced in the new Midleton distillery and aged 12 years in Bourbon and Oloroso barrels. The whisky is named after the former distillery location in Dublin, which is now closed. Intended to faithfully recreate the old style of whiskey once made there, it's one that Irish whiskey lovers keep coming back to.

46% Vol.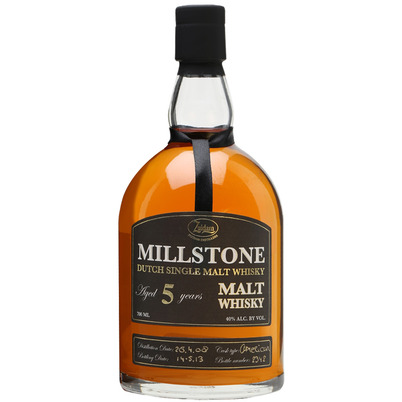 Millstone, 5 Y
The Netherlands
Millstone is produced by the Dutch Zuidam Distillers, a family business that still makes its distillates and extracts the traditional way. Distilled in a small boiler at a very low temperature to give the whisky its fruity aromas and matured in European oak, Olorosso barrels and American oak barrels, which are toasted on the inside.

40% Vol.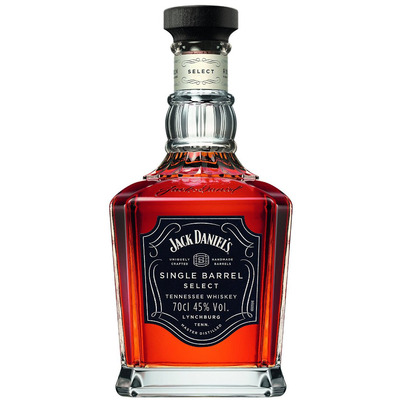 Jack Daniels - Single Barrel
USA
Jack Daniels is a premium quality sour mash Tennessee whiskey and world's best selling American whiskey. For this Single Barrel just one of the 100 barrels is chosen after testing and being found good enough. The barrels age on the top floor of the Jack Daniel's warehouses. These are most exposed to extreme temperature changes that occur in Tennessee, so the whiskey gets its deep color and flavor.

45% Vol.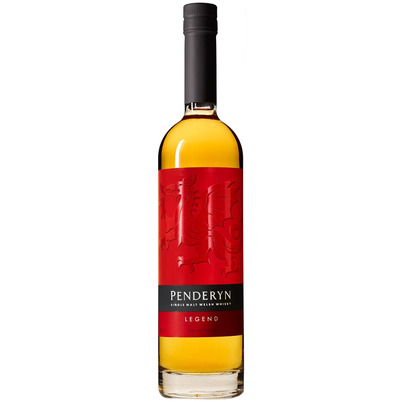 Penderyn - Legend
Wales
Somewhere in the late nineties, a group of friends were sitting in a pub somewhere in Wales. They openly dreamt about building a Whisky distillery. And after a lot of effort, it was ready in 2004. After more than a hundred years Wales had a distillery; The Penderyn. They make Whisky of excellent quality on a small scale. The Legend has matured in bourbon barrels and gets a finish on Portuguese Madeira barrels. The end result is soft and spicy with lots of character.

41% Vol.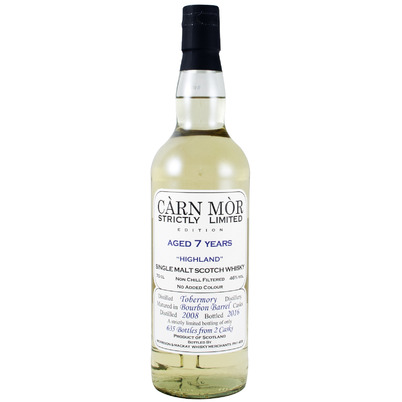 Tobermory 2008
Island
This distillery, founded in 1798, is located at Tobermory Bay on the island of Mull and has a rugged history of closures, in between serving as a cheese storage and even as a power plant. In recent years, they produce 2 different whiskies; the unpeated Tobermory and the peated variant, Ledaig. An independent bottled Tobermory is not often encountered. This one aged on bourbon barrels, resulting in tones of candy and fruit like grapefruit, cherries and toffee apples. The hint of vanilla and light tones of oak provide a very interesting whisky.

46% Vol.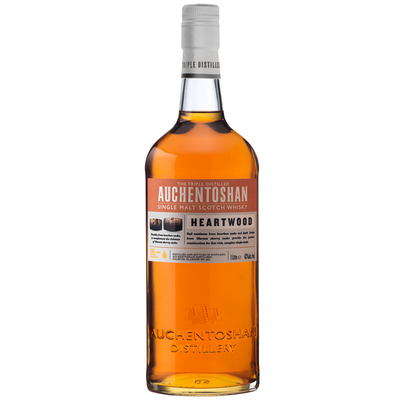 Auchentoshan - Heartwood
Lowlands
A 3 times distilled whisky, as it is a lowlander! The Auchentoshan Distillery was opened in 1825 by Irish refugees, which probably explains the light character. This Heartwood is named after the heart of the oak tree. The wood therefore plays an important role in this whisky. Aged on firmly roasted bourbon and Spanish Oloroso sherry barrels, it is a mix of 2 worlds. The whisky is soft, has citrus and the bitter of the wood comes back well. A true homage to the oak tree.

43% Vol.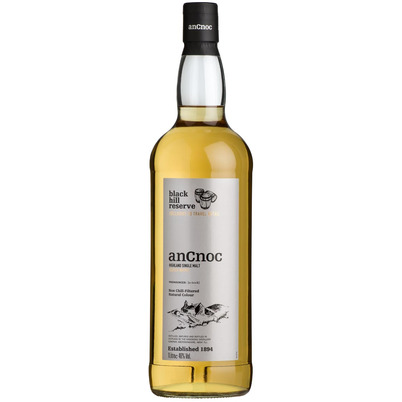 AnCnoc - Black Hill Reserve
Highland
In 1892, John Morrison bought the estate as well as the farmhouse Knock in the Highlands. Knockdhu means 'black hill'. The whisky is bottled as a single malt under the name AnCnoc, which also means 'black hill' in Gaelic. Black Hill Reserve is a No Age Statement whisky with no artificial coloring and no chill filtration. Released as one of 2 Travel Retail expressions, launched in the first half of 2015, this is an impressive single malt which matured in first fill ex-bourbon casks.

46% Vol.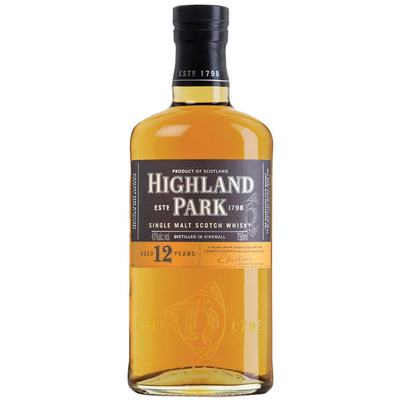 Highland Park, 12 Y
Orkney
Founded in 1798 by a direct descendant of the Vikings, Magnus Eunson. Highland Park is Scotland's most northern distillery and still has its own malt floors, where 25% of the malt comes from. This 12 year old has for the most part matured on sherry casks. The combination of own malt, sherry casks and a very traditional way of working have made this Whisky a prize winner. A lightly smoky, spicy and fruity whisky.

40% Vol.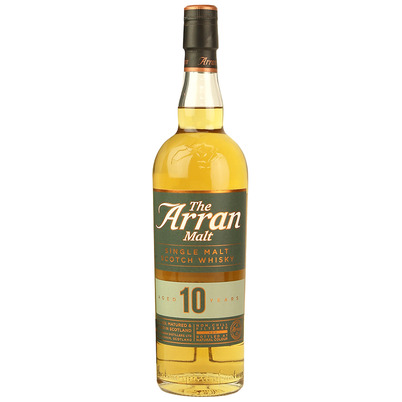 Arran, 10 Y
Island
The distillery uses unpeated malt in the production process. Therefore the Arran whiskies do not have the typical smoky flavor, like other Island whiskies. This 10 year matured malt is presented as Arran's base-malt with age indication. It is a classic Arran with the known characteristics of this distillery; soft sweet, fresh and fruity with delicate notes of barley. In 2014, twice awarded with the gold medal of the World Whisky Awards and Silver at the International Spirits Challenge.

46% Vol.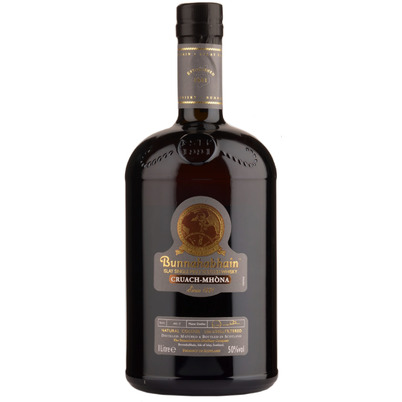 Bunnahabhain - Cruach Mhòna
Islay
Cruach Mhòna is Celtic and means 'drying pile of peat'. And boy, can you taste this! Bunnahabhain is the only distillery on Islay that makes mostly unpeated whisky. Since 1997, they also produce peated whisky for a few months a year. This Cruach Mhòna is a great example. Sturdy peat smoke, as if you are near a burning peat stove, a hint of toasted bread and herbs. Pepper and licorice with fruit somewhere in the background. In short, if you are a lover of peated whisky, this one is well recommended.

50% Vol.