Set 1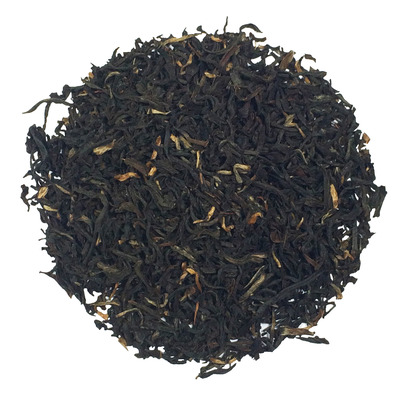 Assam Panitola
Black Tea
An Indian black tea regularly intermediate needle leaf with lots of tips. A wonderful aroma and spicy flavor. This assam tea is high quality for the true coffee lover. And good for a high tea.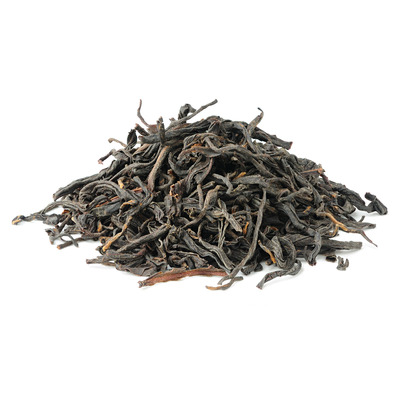 Black Gunpowder
Black Tea
A tea from the Fujian province, China. The blade of this Black Gunpowder, also known as 'black pearl', are rolled up to balls and lightly smoked. Only in your tea glass or teapot the petals unfold themselves and give their fragrant aroma price. This tea is medium dark in color and has a rich taste. Slowly savor.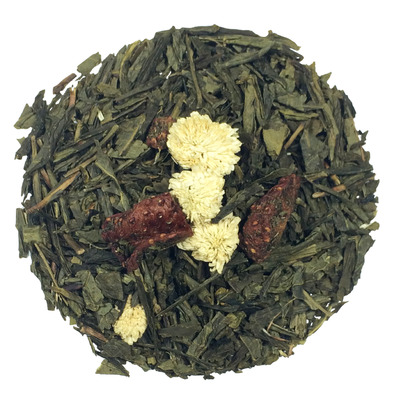 Champagne
Green Tea
The spicy fruity flavors a la champagne in a beautiful Sencha is a good alternative to the popular beverage. The Roman chamomile and strawberry slices let this tea sparkle. Loose green tea with champagne flavor, strawberry slices and Roman chamomile.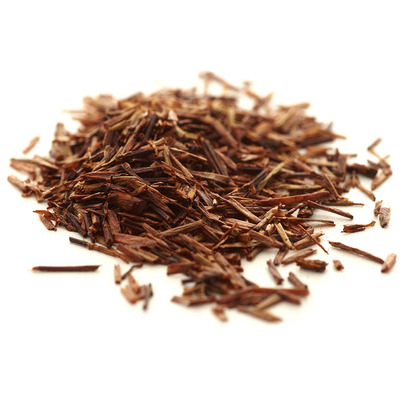 Natural
Rooibos Tea
A ruby red tea with a slightly sweet and soft pure taste. The smell and color of Africa. Rooibos contains no caffeine and very little tannin.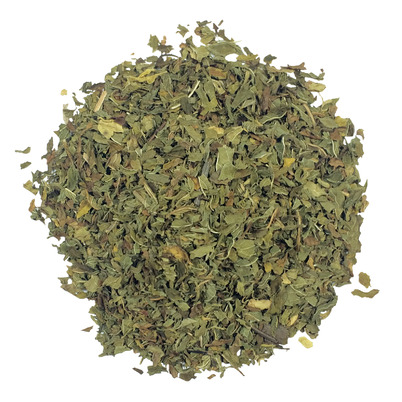 Moroccan Mint
Herbal Tea
Also called Nana, you can drink all day. This tea has a fresh original mint flavor. A tasty thirst quencher!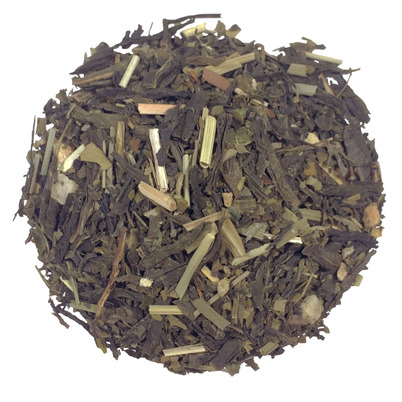 Spicy Lemon
Green Tea
This tea is a real boost by the lemongrass and small chillies. A tea that gives you a boost on a hot summer day and will warm you in the winter. Surprisingly, the added 'Mate' tea; this slightly sweet tea makes a perfect balance. This exciting mix has the following ingredients: Green tea (65%), 'Mate' (10%), lemongrass, ginger, nutmeg, dried chili peppers, pineapple and nettle leaf.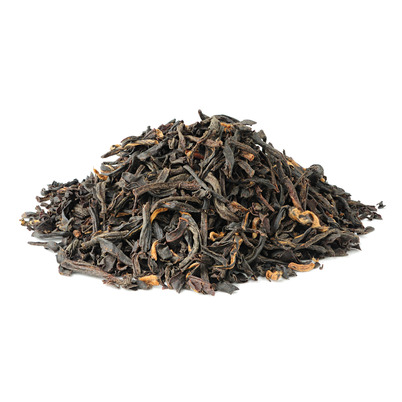 China Yunnan
Black Tea
For this quirky tea we travel to China, to Yunnan Province. The medium blade with bronze points gives these Yunnan FOP tea special herbal taste, powerful yet gentle. The aroma is somewhat sweet with wood. A tea with spunk. This tea is also good for a high tea.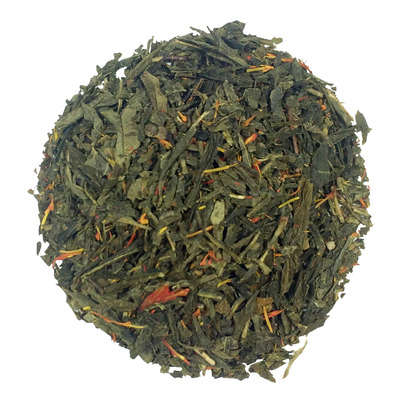 Red Ginseng
Green Tea
A nice refreshing and energizing Chinese green tea. A fine wellness tea. Loose green tea with ginseng, thistle, passion fruit and apricot.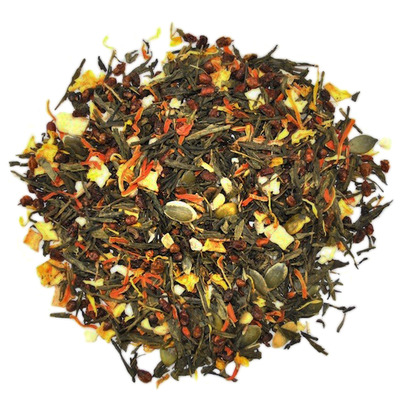 Pumpkin
Green Tea
Sencha Pumpkin is a delicious green tea, packed with pieces of pumpkin, pumpkin seeds, pineapple, carrot, marigold and berries. This pumpkin is a tasty (slightly creamy) winter tea.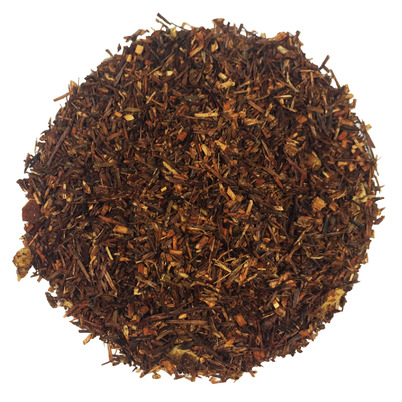 African Summer
Rooibos Tea
A delicious, refreshing tea. You smell and taste the warm southern Africa. Loose rooibos tea with orange peel, orange slices and passion fruit.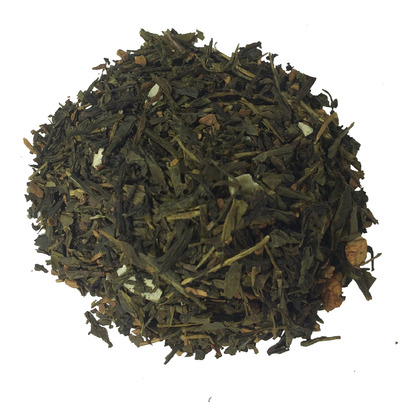 Wintertime
green tea
This tea consists of a nice balanced mix for a wonderful winter flavor. Fine green tea with sliced almonds, vanilla, cinnamon and apple pieces and flavor make for a warm and nostalgic winter feeling.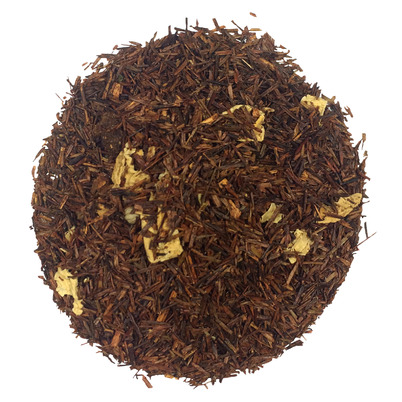 Strawberry Pepper
Rooibos Tea
A fiery rooibos tea, not only by its color, but also by the taste of ripe strawberries and spicy pink peppercorns.