Set 1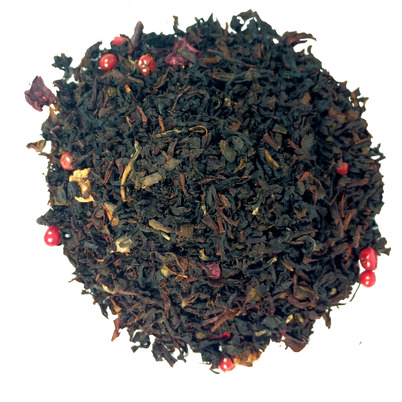 Sweet Fire
Tropical sweet with a hint of spicy pink pepper. Organic black tea from South India is the basis for this sweet, tropical tea blend.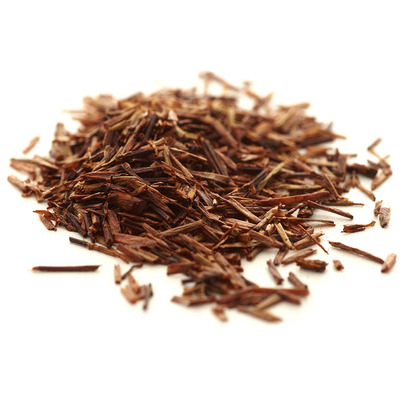 Natural
South-Africa
Rooibos comes from the surroundings of the Cederberg in South Africa. Rooibos means 'red forest' and comes from the plant Aspalathus linearis, which belongs to the family of butterflies. The leaves of the plant are picked and stamped and then laid out to dry in the sun. Only in the last phase of the drying process does fermented Rooibos get its reddish-brown colour. This tea is a ruby red Rooibos with a slightly sweet, pure taste. Rooibos tea does not contain caffeine (theine) and therefore never gets a bitter taste.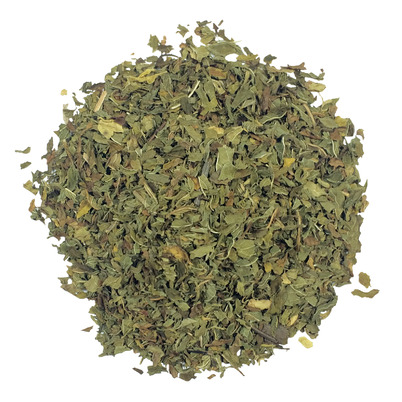 Moroccan Mint
Morocco
In Morocco, tea is the symbol of hospitality and friendship. It is the national drink of Morocco, which is drunk at any time of the day. However, before the tea can be drunk, it has been preceded by a ceremony. First the mixture of herbs (also called Nana) is put in a Moroccan teapot. A lot of sugar is added. After adding the water, the mixture is brought to boil and slowly boiled for 5 minutes, so that the sugar caramelizes.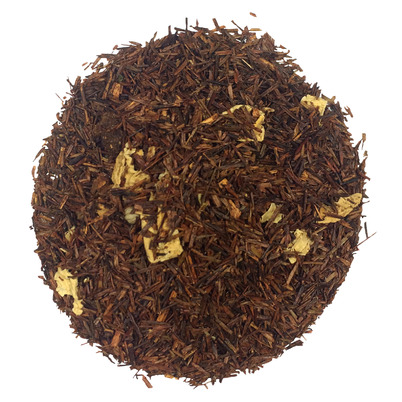 Strawberry Pepper
Melange
The combination of strawberry and pepper is often used as the basis for a dessert. This combination is now also used in this tea blend Strawberry & Pepper on a baisis of fermented Rooibos tea from South Africa, which gives it its ruby red color. By adding pieces of dried strawberry the tea gets a fresh sweet taste and by adding peppercorns, a slightly spicy aftertaste.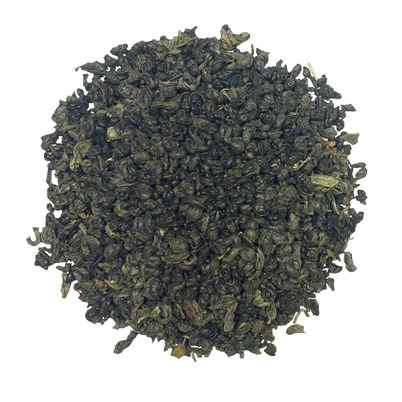 Green Gunpowder
China
The green tea China Gunpowder (also known as Zucha or Pearl Tea) has an aroma that is somewhat softer than 'normal' green tea. The tea leaves are slowly dried in rotating drums. This creates a nice ball. The tea leaves used for these tightly twisted balls are of very high quality. In the warm water the small balls open up to form a wonderfully soft tea.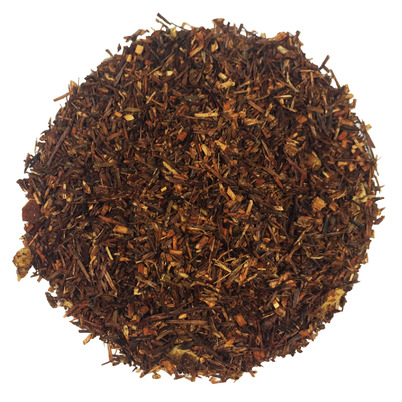 African Summer
Rooibos Tea
A delicious, refreshing tea. You smell and taste the warm southern Africa. Loose rooibos tea with orange peel, orange slices and passion fruit.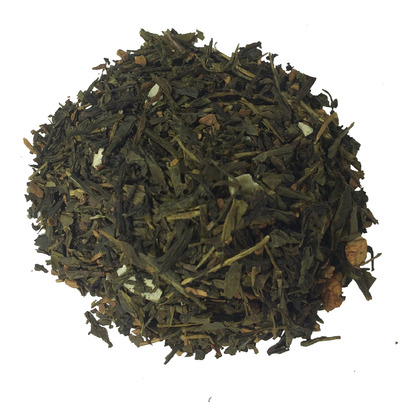 Wintertime
Melange
This winter tea consists of a beautifully balanced mix for a delicious winter taste experience. This blend is made from fine green tea with shaved almonds, vanilla, cinnamon and apple pieces. This combination gives a warm and nostalgic feeling, reminiscent of warm winter evenings, making this tea blend also delicious in a outside summer fire.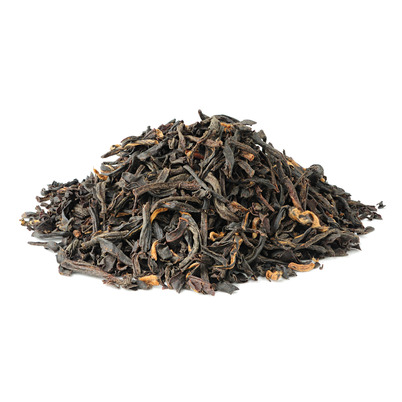 China Yunnan
China
Yunnan is one of the most famous Chinese tea provinces and is located in the southwest of China. For about 1700 years, only green tea was cultivated in this region, but from 1939 onwards, black tea was also cultivated here. This tea is a so-called F.O.P. and stands for 'Flowery Orange Pekoe'. Only the leaf top and the 2 upper fine young leaves of the tea plant are used. The characteristic taste of the black tea China Yunnan F.O.P. is slightly sweet and earthy. The tea leaves are medium long and dark in color with bronze tips.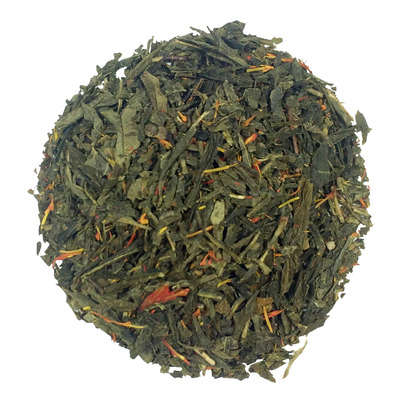 Red Ginseng
China
Don't be fooled by the name "Red" in this tea. This is a green Chinese tea. Ginseng is a plant whose root and root hairs are used. The shape of this root resembles that of the human body. This gives Ginseng the name 'man-root'. There are many different types of ginseng. The two best known are the American Ginseng (Panax Quinquefollius) and the Asian Ginseng (Panax Ginseng). In Asia and North America people are convinced of the beneficial effects of Ginseng.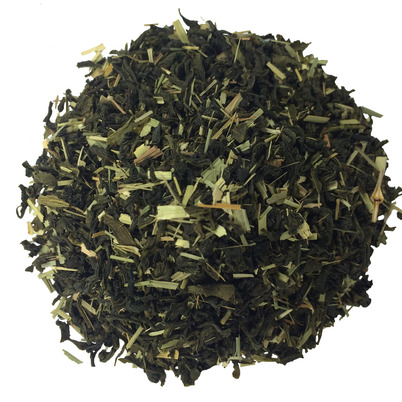 Lemongrass Green
Green Tea
Refreshing green tea with lemongrass and lemon-lime flavor. The Netherlands has lemongrass, a fast-growing grass that can grow up to 1.5m and is named sereh, in the Indonesian cuisine. The juice from the stems gives a fresh smelling lemon aroma.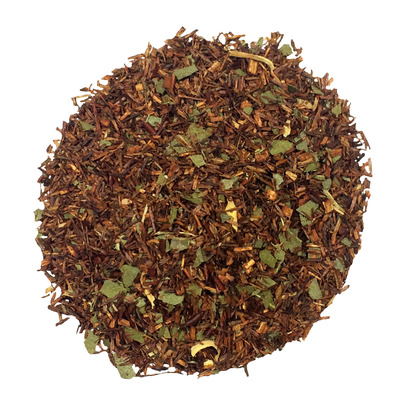 Eucalyptus Orange
Rooibos Tea
The fresh from the eucalyptus and the sweetness of the oranges. When you open the bag you can smell the scent of menthol and fruit. Rooibos tea with eucalyptus leaf, orange zest and flavor. Steeping advice: temperature 100C, 4-5 teaspoons of tea for 1 liter of water, wait 8-10 minutes and then enjoy.
Romantic Rose
Full bodied tea with fragrant roses, fresh raspberries and sweet lychee aroma. The basis of this blend is organic black tea from South India.