Set 1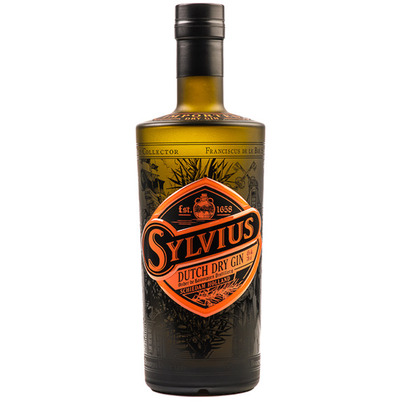 Sylvius
The Netherlands
A Dutch Gin with a long tradition. Onder the Boompjes, a distillery in Leiden started in 1658. They used the recipe of Dr Franciscus Dele Boë Sylvius, who as first distilled Juniper berries and invented genever. The new distillery, which also produces gin, is now based in Schiedam. The herbs used are juniper berries, coriander, angel root, caraway seeds, lavender, star anise and liquorice. The Gin is velvety and slightly spicy.

45% Vol.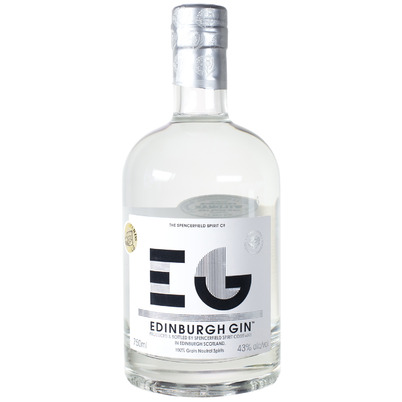 Edinburgh - Dry Gin
Scotland
In Edinburgh, the ancient Scottish capital of Scotland, has been home to another distillery since 2010. Here, multiple Gins are made on a small scale in the West End and the Leith distillery. The standard Edinburgh Gin is made in the London Dry style, with juniper, coriander, lavender, pine blossom, mulberry, hazelnut, lemongrass, angel root and lime peel. The Gin has a balanced softness with clear citrus notes. That makes this Gin very suitable for all kinds of cocktails.

43% Vol.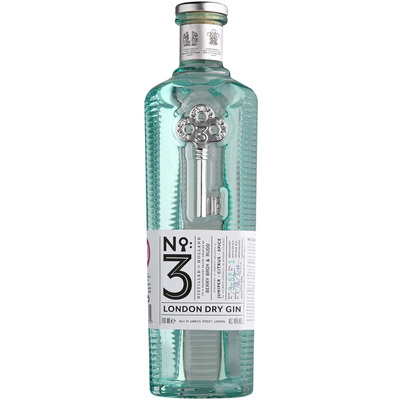 London no. 3 Dry Gin
United Kingdom
A Gin by Berry Bros. Rudd, London's oldest wine and spirits merchant. The name refers to house number 3, St James's Street in London, where the company has been based since 1698. This Gin is based on juniper, coriander, grapefruit peel, cardamom, angel root and Spanish orange peel. It is a distilled Gin. They themselves say this is the ultimate Gin for a Martini cocktail. Shaken, not Stirred.

46% Vol.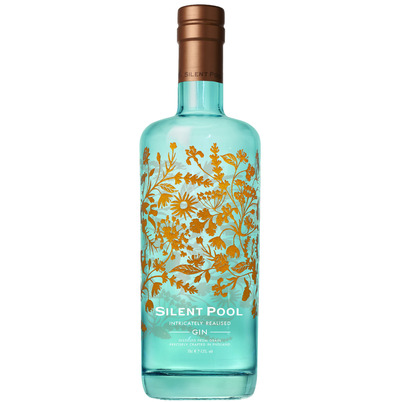 Silent Pool
United Kingdom
A group of friends with one common passion decided to produce an artisan gin. The location eventually became the English estate Albury in Surrey Hills, right next to the Silent Pool; a beautiful, mysterious lake. The Gin is distilled in small quantities in a copper boiler heated by locally harvested wood. Silent Pool contains no less than 24 carefully selected botanicals, including kaffir lime, chamomile, local honey and lavender. This gives a subtly sweet but complex palette of flavours.

43% Vol.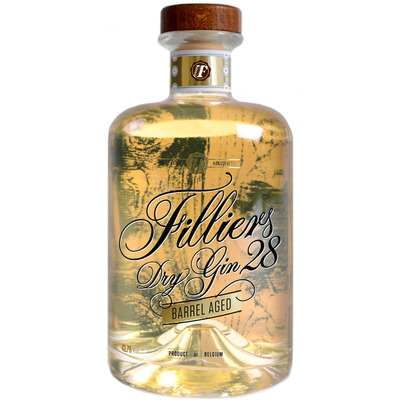 Filliers Dry Gin 28 - Barrel Aged
Belgium
The Belgian grain distillery Filliers, since 1888, was the first in Belgium to market a Gin. With this Gin' 28', made with 28 botanicals, they also led the way in the release of a Gin matured on wood. This is a classic distilled Gin with juniper, coriander, Belgian hops, angel roots, piment and fresh oranges. The barrels that are used are 300 litres large and made of French Limousin oak. The Gin matures for 4 months.

43.7% Vol.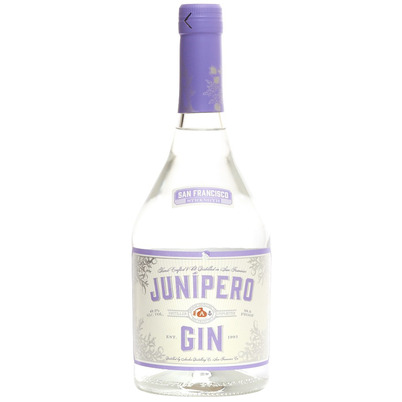 Junipero - San Francisco
United States of America
Junipero is made by the Anchor Distilling Company from San Francisco. The Gin was introduced in 1997 and the recipe is still being kept a secret. It is told that 12 botanicals are used. We recognize juniper, coriander, citrus and probably grapefruit peel, liquorice and angel root. The Gin won many prizes, including the prestigious Double Gold at the San Francisco World Spirits Competition. The American answer to London Dry Gin...

49.3% Vol.
Set 2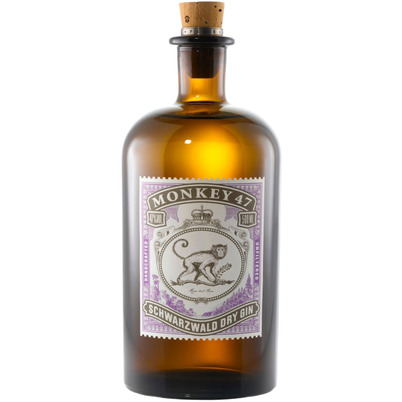 Monkey 47 - Dry Gin
Germany
The Englishman Montgomery' Monty' Collins went to Berlin in 1945 as a member of the Royal Air Force. Over time he ended up in the Black Forest and opened his inn, 'For Wild Monkeys'. There, he invented his Gin who he baptized Monkey 47 after the 47 botanicals he used. From cranberry to mint, pomelo, blackberries, rosehip and jasmine; too many herbs to mention, which makes it wonderfully spicy and floral.

47% Vol.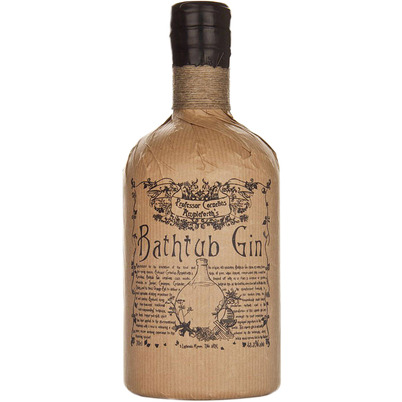 Bathtub Gin
United Kingdom
The name of this English Gin dates from 1920. At the time of the reclamation, the quality of homemade American Gin was not very good. By putting the Gin in a bath for a while, the taste became a bit better. Another explanation is that people used to mix alcohol with all kinds of herbs at home in their bath to make their own Gin. This Bathtub Gin is also made this way, with juniper, coriander, orange, cinnamon, cinnamon, cardamom and cloves.

43.3% Vol.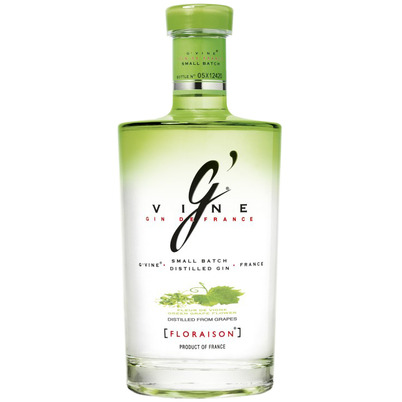 G'Vine - Floraison
France
A rather odd Gin, made from grape alcohol; also the basis of Cognac. The creator is Eurowinegate, located in the French Cognac area. Their intention was to create a real French Gin. The name Floraison refers to the period when the vines have finished flowering and the grapes begin to grow. The herbs used are juniper, coriander, coriander, cassichors, lime, pepperberries and liquorice. The Gin is very floral; almost as if you're walking between flowering vines.

40% Vol.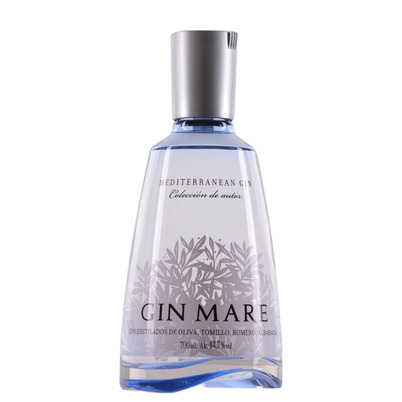 Gin Mare - Mediterranean Gin
Spain
A Spanish Gin with influences of Mediterranean herbs. The recipe is quite old, from the 19th century. The influence of the Mediterranean areas is clearly palatable; olives, basil, rosemary and thyme are the herbs used. Of course next to the 'solid' Gin botanicals juniper, coriander, orange and green cardamom. When you taste this Gin, it feels like you're walking near the Mediterranean Sea past a small restaurant. A delicious, intensely seasoned Gin.

42.7% Vol.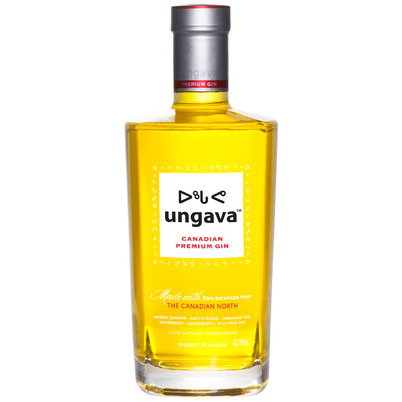 Ungava - Premium Gin
Canada
This premium gin produced from herbs from the tundra around the Canadian Ungava Bay with its wild, unspoiled nature, pure air and extreme climate. Only 100% natural ingredients are used, which include crowberry, wild brier, Arctic Blend, cloudberry, Canadian juniper and Labrador tea, which are hand-picked by the locals and traded fair trade.

43.1% Vol.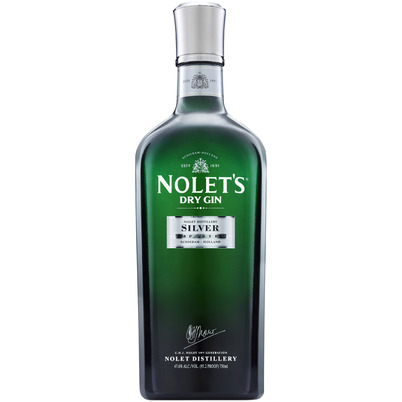 Nolet - Silver Dry Gin
The Netherlands
The Dutch distillery Nolet in Schiedam has existed since 1691 and is still family owned. For a number of years they have also been making Gin. this 'Silver' is a very special Gin based on fruit, flowers and herbs. Peach, raspberry and Spanish rose are the most important ingredients. The alcohol is made from wheat, with added juniper, coriander, iris root, liquorice and lemon rind. A Gin, made for a new generation of Gin lovers; floral, fresh and spicy.

47.6% Vol.