Set 1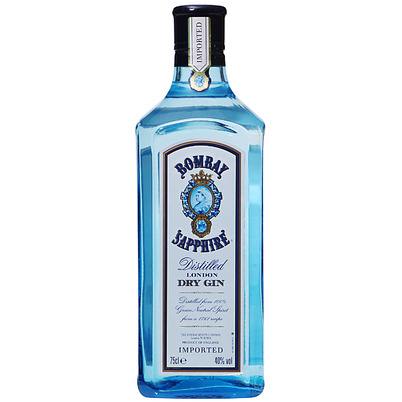 Bombay Sapphire
United Kingdom
One of the best known and most delicately perfumed gins in the world. Bombay is a light London Dry Gin which put Gin on the map from the late 80s from London. Its stylish looks and image were able to give the dusty gin a boost. The juniper is in this aromatic gin less dominant in flavor than in traditional gins. On the nose very aromatic, perfumed. On the palate a delicate, slightly fruity taste, with various herbs and spices, slowly coming when the Gin is held in the mouth longer. The finish is short.

40% Vol.
Blackwood's Vintage Dry
Scotland
The first gin in the world using local botanical ingredients from Shetland, the islands lying at the far North of Scotland. Bracing, crisp and richly aromatic, Blackwood's Nordic Dry Gin includes wild water mint, sea pink, angelica and juniper berries picked on Shetland by local crofters as well as seven other botanicals from trading routes around the world. Gin has been smuggled, traded and illicitly distilled in the islands for centuries. This premium Dry Gin uses a local Nordic recipe reflecting the Viking origins of Shetland.

40% Vol.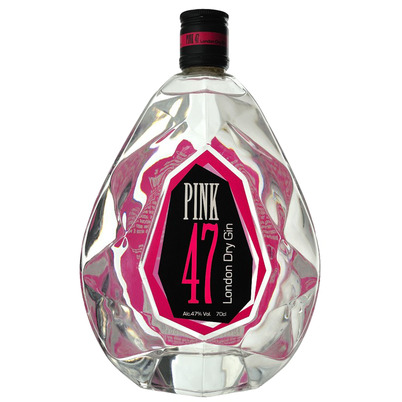 Pink 47 Gin
United Kingdom
Pink 47 is a London Dry Gin made with 12 botanicals from around the world, including Italian juniper, two types of angelica, a brace of different corianders, Spanish citrus and almonds, African nutmeg and various exotic spices from the Orient. All these ingredients come together to produce a crisp, fruity and very dry gin, packaged in a handsome cut-glass bottle modeled on the Kharavaya pink diamond.

47% Vol.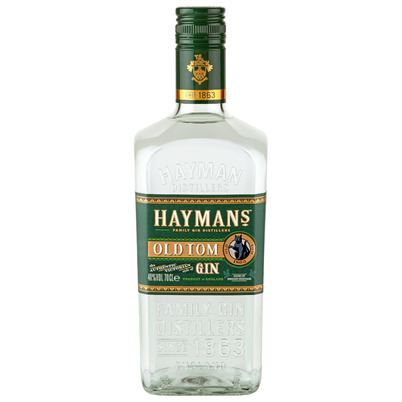 Hayman's Old Tom
United Kingdom
This Gin gives a lightly sweetened fruity nose, with aromas of almond and creamy lemon-citrus. Hints of warm ginger and light herbal-spiciness from juniper and coriander give a more rounded fragrance. The palate is rich, soft with round mouth feel with hints of orange peel, lemon zest and floral notes. After an initial delicate sweetness, hints of juniper and earthy notes supply a smooth complex finish.

40% Vol.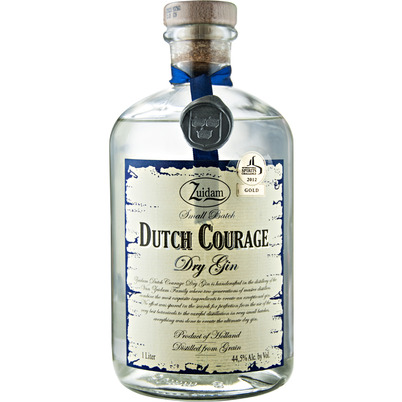 Zuidam - Dutch Courage
The Netherlands
A rich dry Dutch Gin, that's based on grain spirit, flavoured with the best botanicals. Made in small batches, this is a crisp and full-bodied gin. The nose is herbal, tangy aromas with a core of earthy juniper and hints of exotic spice. The palate gives you citrus, dried herbs and an earthy character. Big, oily juniper core with potpourri developing late palate. A bittersweet, intense and mouth-watering finish.

44.5% Vol.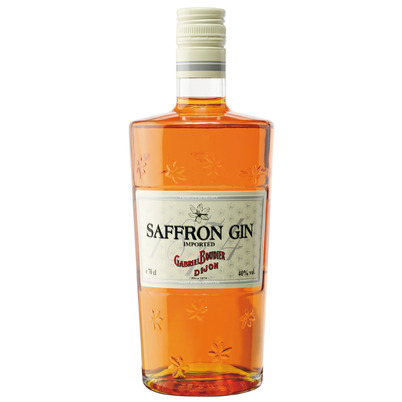 Gabriel Boudier's Saffron Gin
France
The Saffron Gin is infused with saffron threads, which give this Gin its unique orange color. It looks more like a liqueur, but this Gin is, despite its floralness, spicy and with a spicy finish. Gabriel Boudier is a small distillery in the French region of Dijon and firing spirits, since 1874. Based on an old colonial recipe of eight natural botanicals the Saffron Gin is distilled in small quantities. This Gin is still made the traditional way, according to the "pot distilled" method. In addition to the saffron, it's being infused with juniper, coriander, lime, orange peel, Angelica Seeds, Iris and fennel, which makes him very surprising and memorable.

40% Vol.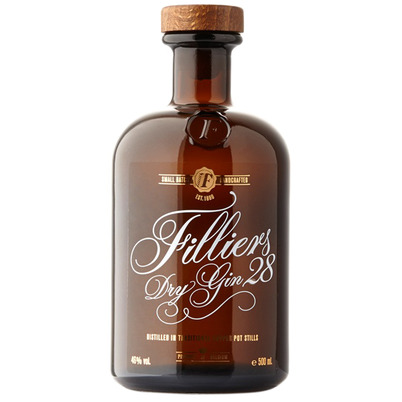 Filliers - Dry Gin 28
Belgium
Originally created in 1928 by Filliers Belgium, Filliers Dry Gin 28 uses 28 botanicals in addition to juniper. It is a small batch Gin created in copper stills. The nose gives lemon and orange peel to support the juniper. Hints of cardamom and fresh coriander can be discovered.

46% Vol.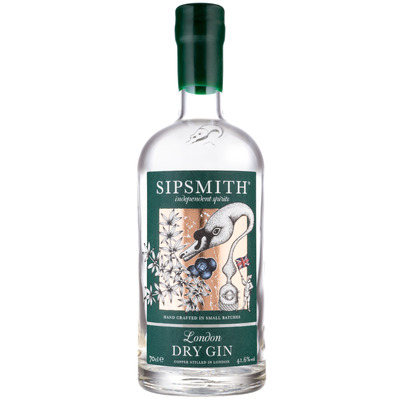 Sipsmith - London Dry Gin
United Kingdom
Sipsmith is a true London Dry Gin. In the heart of London, this 'small batch' gin is distilled in a copper pot still called Constance. Sipsmith is made from barley alcohol with ten different 'botanicals': juniper, coriander, angelica, licorice, iris root, almond, kassiaschors, cinnamon, orange and lemon peel. The gin is wonderfully dry with a citrus-fresh-bite and has beautiful floral tones with a variety of citrus in the taste, such as orange, marmalade and lemonpie. This is the London Dry Gin as intended.

41.6% Vol.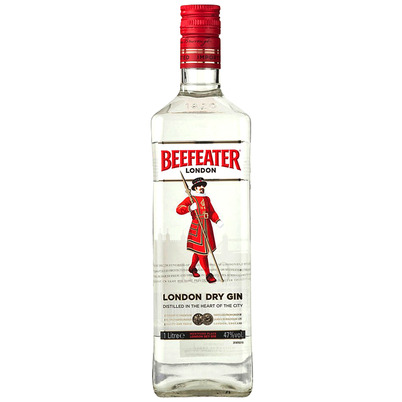 Beefeater -London Dry
United Kingdom
This London Dry Gin cannot be left out of one of our tastings. Its classic styling, unchanging bottle throughout the years, taste and availability have made Beefeater one of the best known Gins. The aroma of Beefeater is both spicy and fruity, with a nice balance and always a focus on the juniper. The palate is dry but the herbal bouquet is ideal and it finishes dry with a citrus back.

47% Vol.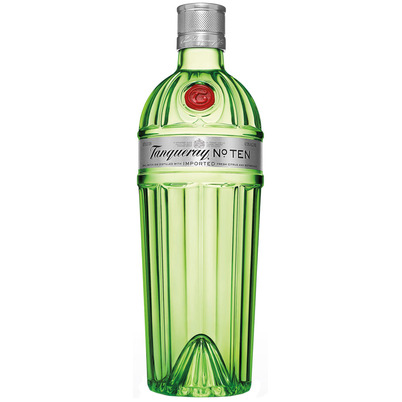 Tanqueray - Ten
Scotland
Tanqueray Ten is very carefully handmade in small quantities in the unique No. Boiler 10, better known as the 'Tiny 10' with a capacity of 400 liters. For the intense 'TEN' heart at the 4th distillation juniper, coriander, angelica, licorice powder, fresh citrus and chamomile are added. Chamomile gives a soothing effect and makes the whole thing nice and round. Compared with Tanqueray London Dry herewith significantly less juniper is used, in order to not overwhelm the delicate citrus character.

47.3% Vol.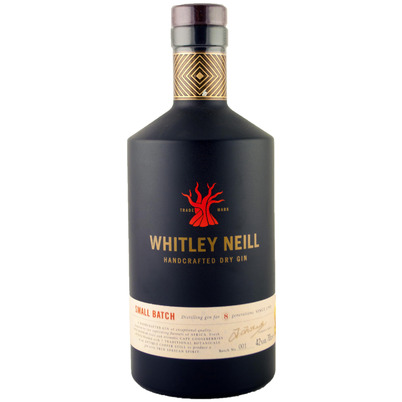 Whitley Neill small batch
United Kingdom
With an aroma of pine fresh juniper leads tropical fruit and zesty lemon with faint parma violet. The taste is dry and juniper led with lemon and orange sherbet spiced with cinnamon and cracked black pepper. Faint notes of mango and parma violet. In the finish tropical fruit emerges again in the long peppered, earthy pine finish. Very clean and fresh throughout.

43% Vol.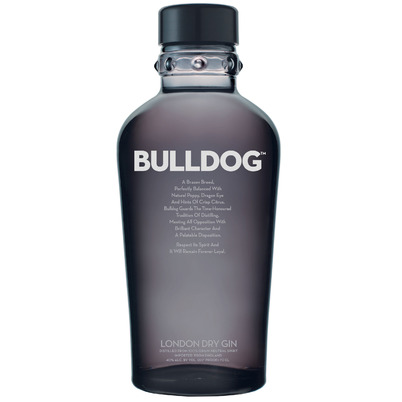 Bulldog Dry Gin
United Kingdom
A delicious English Gin made with 12 botanicals The nose gives a full bouquet of floral and citrus fragrances that tantalize the senses and invite one to guess their sources. The initial introduction of flavors is one of subtle juniper that leads into a crisp harmony of countless botanicals. With each sip new notes can be found with lavender, citrus and juniper dominating. A short, warm, floral finish is the fine finale.

40% Vol.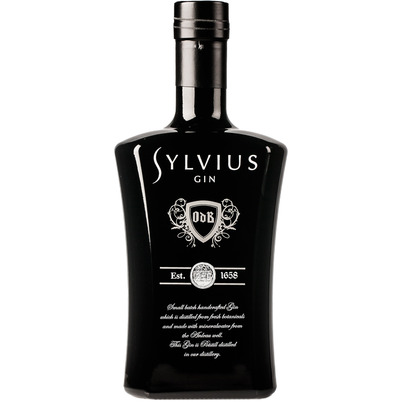 Sylvius
The Netherlands
Made with the very best grain alcohol,10 great botanicals and spice complimented with pure spring water from the Hunzedal, this gin has a distinctive flavour all its own. Its velvety tones and smooth overall balance make it a delightful surprise for any palate. A real premium product, it's a must for any lover of gin.

45% Vol.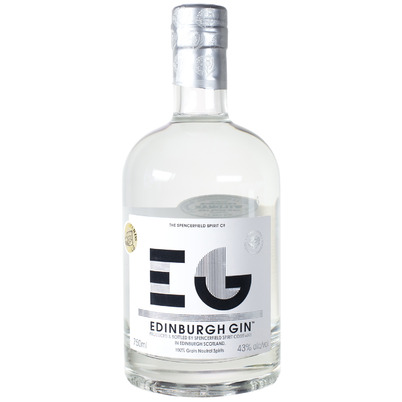 Edinburgh Dry Gin
Scotland
On the nose, this Gin smells fresh and clean. On the palate we taste pleasant citrus fruit, a powerful texture and a ginger-like spiciness. The alcoholic strength by volume of 43%, holds the herbs tightly, what ensures a great game between the juniper, citrus notes and pine cone, heather and thistles causes. Lingers in a full finish.

43% Vol.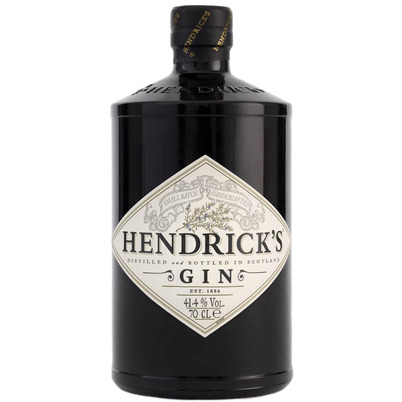 Hendrick's Gin
United Kingdom
Once the distillation is complete and has been tasted for quality and consistency, final distillations of rose and cucumber are added to this Gin. Cucumber and rose petals bring something new to the Gin taste spectrum enhancing the classic juniper and citrus flavours with fresh, floral, slightly aromatic notes and a silky smooth texture. Hendrick's is handcrafted in small batches in an original 19th century pot still.

41.4% Vol.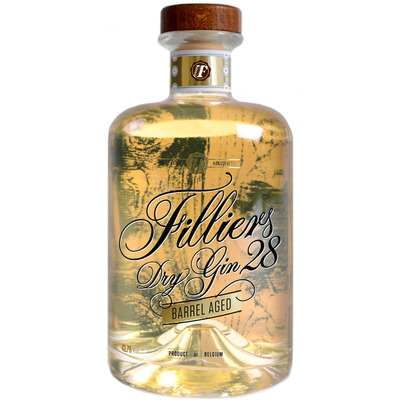 Filliers Dry Gin 28 - Barrel Aged
Belgium
Made by the Belgian distillers, Filliers, their Barrel Aged Gin is made with the Dry Gin 28, featuring 28 carefully conserved botanicals and the essential juniper berry, which has been matured for around 4months in Limousin barrels that have a medium char and previously held Cognac. The maturation that this Filliers Gin has enjoyed adds an extra depth of character and vanilla creaminess to the spirit. Barrel aged gin is really coming into its own as a category at the moment, and it's not hard to see why when you get taste of this well textured and well-flavoured spirit.

43.7% Vol.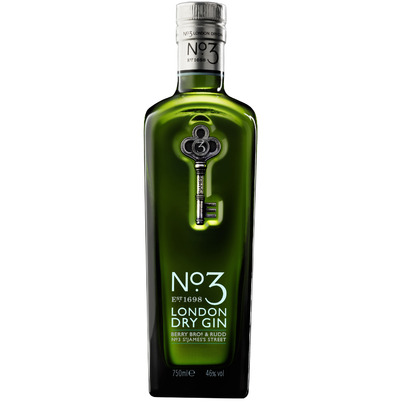 London no. 3 Dry Gin
United Kingdom
Made to a special recipe, the name No.3 Refers to the address or BBR - Number 3 St James's Street. With juniper at its heart, it's made ??with three fruits and three spices, using copper pot stills. Grapefruit and lavender tones come towards you on the nose. The taste starts with the powerful juniper, continues with the fresh oranges, cardamom with its warmth and spice and coriander with peppery and citrus character. The finish of the Gin lingers with the dry, earthy notes of angelica.

46% Vol.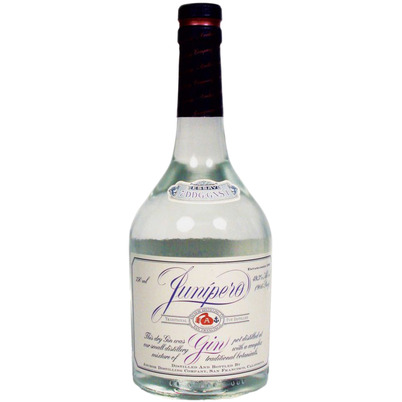 Junipero - San Francisco
United States of America
Junipero is made by the Anchor Distilling Company out of San Francisco. First introduced in 1996, Junipero gives high flavor and high intensity. The most intense flavor note is juniper berries, just like most gin, but much more pronounced. At the craft-distilling level, the blend of herbs, barks, etc. infused into the liquor is highly guarded.

49.3% Vol.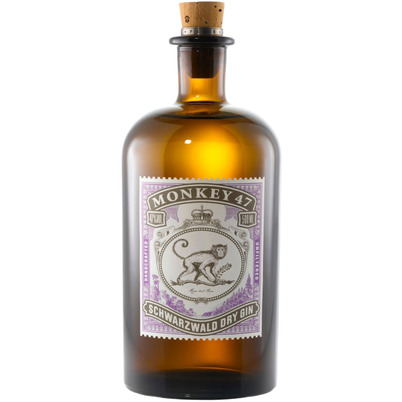 Monkey 47 Dry Gin
Germany
An unusual Gin from the Black Forest in Germany, Monkey 47 contains Cranberries as a unique ingredient. The '47' comes from the number of botanicals that go into this unique Gin, as well as the fact it's bottled at 47% alcohol. In 2011 Monkey 47 won the World Spirits Award Gold in the Gin category and Gold for best in class for the Gin Worldwide at the International Wine and Spirits Competition London.

47% Vol.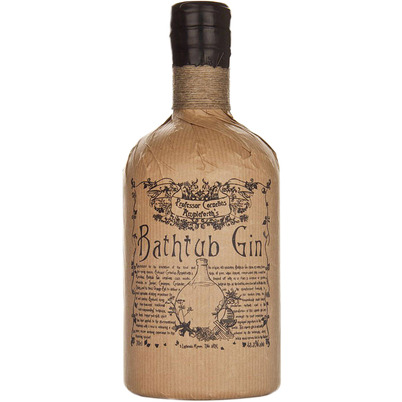 Bathtub Gin
United Kingdom
This award winning Gin initially gives a juniper-rich bouquet that is backed up with rich grain spirit. Top notes of Cardamom and Orange blossom are evident with a hint of Cinnamon. The initial focus is Juniper, but the more earthy botanicals can be discovered too. The mouthfeel is exceptionally creamy. In the finish the juniper subsides and gives way to the Cardamom and Cinnamon, with a late resurgence from orange peel.

43.3% Vol.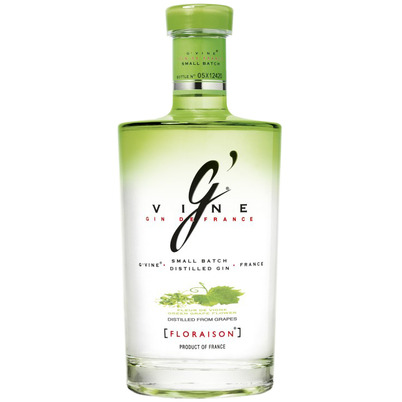 G'Vine Floraison Gin
France
Among botanicals, infused with Ugni Blanc grape. For the nose, the grape notes are prevalent, but there are balancing notes of citrus and cardamom. Even in the palate the grapes take the lead. It's tasty with pronounced, fresh botanicals, particularly the high, citric and ginger notes. The grapes add a pleasant sweetness. It's almost like a flavoured vodka. The finish is very clean and pleasant with herbs and grassy notes with a slight mineral taste.

40% Vol.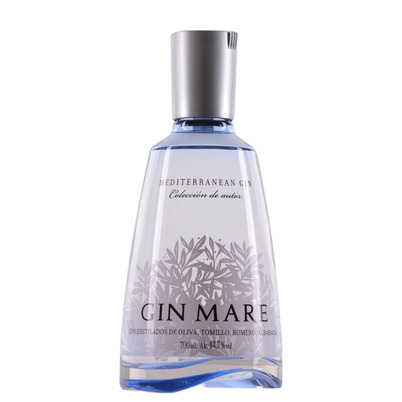 Mare Mediterranean
Spain
The 4 'Mediterranean' botanicals are evident immediately upon nosing this gin, with the rosemary in particular standing out. However, the juniper is still playing a starring role and is complemented rather than dominated by the other botanicals. The savoury, herbal elements are immediately evident, with the rosemary again taking centre stage alongside the classic juniper backbone. A lightness is created by the citrus and basil with a savoury olive undertone. There is a good depth of flavour and a lingering olive and thyme.

42.7% Vol.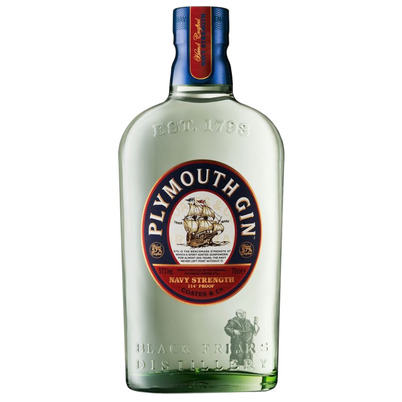 Plymouth - Navy strength
United Kingdom
A Crystal Clear Gin with an intense, bold nose and fresh aroma of juniper, followed by notes of coriander and cardamom. The palate is full bodied, smooth and flavourful with a slight sweetness and an aromatic, long and rich finish.

57% Vol.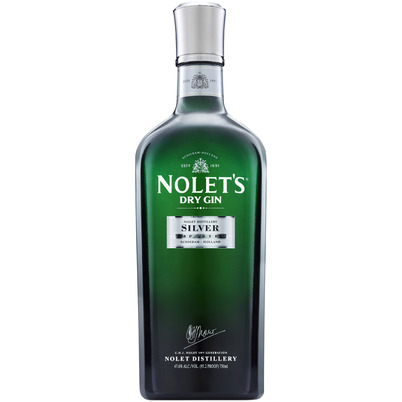 Nolet - Silver, Dry Gin
The Netherlands
This Dutch gin has a soft, delicate, yet rich profile that begins with the rose-laden fragrance accented with fresh peach and a slight hint of pine. On the palate, this Gin follows suit with raspberry shining through ever so gently and an interesting, gentle mix of juniper, orris root, and licorice hanging out in the background. The dry finish is where the juniper becomes less transparent, leaving the experience with welcomed familiarity.

47.6% Vol.