Set 1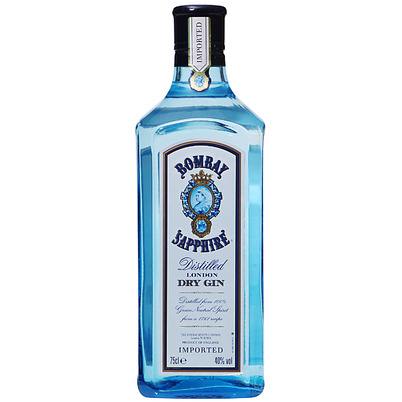 Bombay - Sapphire
United Kingdom
This famous English London Dry Gin, based on 10 herbs including juniper berry, coriander, liquorice, almonds and lime peels, is known as a soft, aromatic Gin. At the end of the 1980s, this Gin was reintroduced in order to give a new boost to Gin's dusty image. All ingredients are infused in grain alcohol, so none of the herbs used are heated. The result is a fine Gin for all kinds of cocktails. Purely, it is a soft fruity and spicy Gin.

40% Vol.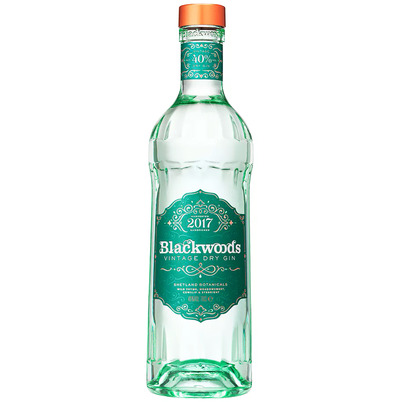 Blackwood's - Vintage Dry
Scotland
Scottish Gin to an old Norwegian recipe, from the Shetland Islands. The Shetland herbs of angelica, sea Pink, marsh marigold and meadowsweet are picked by hand once a year. Nutmeg, liquorice and cinnamon are also used. Juniper and coriander are standard in every gin, as in this one. The herbs are distilled in a Pot Still with the alcohol, so we speak of a distilled Gin. The Blackwood is a sturdy, spicy Gin, made in small editions.

40% Vol.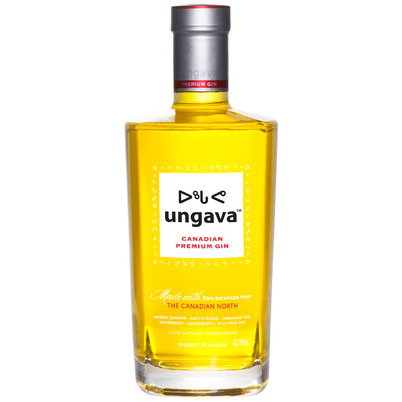 Ungava
Canada
This premium gin produced from herbs from the tundra around the Canadian Ungava Bay with its wild, unspoiled nature, pure air and extreme climate. Only 100% natural ingredients are used, which include crowberry, wild brier, Arctic Blend, cloudberry, Canadian juniper and Labrador tea, which are hand-picked by the locals and traded fair trade.

43.1% Vol.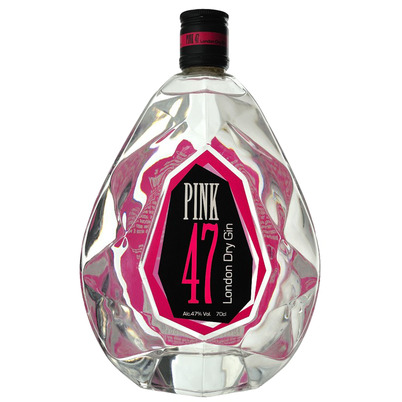 Pink 47 Gin
United Kingdom
Pink 47 is a London Dry Gin made with 12 botanicals from around the world, including Italian juniper, two types of angelica, a blend of different corianders, Spanish citrus and almonds, African nutmeg and various exotic spices from the Orient. All these ingredients come together to produce a crisp, fruity and very dry gin, packaged in a handsome cut-glass bottle modeled on the Kharavaya pink diamond.

47% Vol.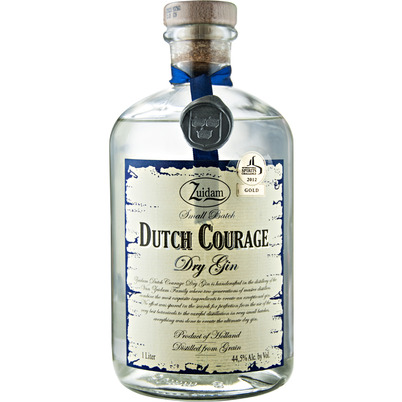 Zuidam - Dutch Courage
The Netherlands
Zuidam, a Dutch family business, founded in 1974, has been making a traditional, 4-step distilled Gin for years. The first is making grain alcohol, then distilling the juniper berries, citrus fruits and herbs separately from each other with alcohol, such as vanilla, liquorice, Iris root and angel root. Together with the sweet orange, lemon and lime, all these ingredients make the Gin a soft earthy and fruity one. In the cocktail or drunk purely; this Gin is sure to give you a little bit of 'Dutch Courage'.

44.5% Vol.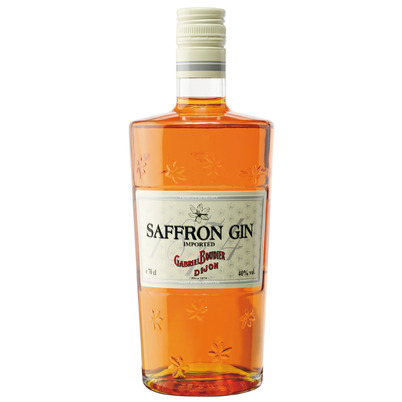 Gabriel Boudier's Saffron Gin
France
Gabriel Boudier has been a small distillery in the Dijon region since 1874. Based on an old colonial recipe of 8 natural botanicals, the Saffron Gin is distilled in small quantities in traditional copper pot stills. The ingredients used are juniper, coriander, lemon, orange peel, angelica seeds, orris and fennel, but of course also saffron, which gives the Gin its beautiful orange colour, making you first think it's a liqueur. Don't be mistaken; this is a very nice full and spicy Gin.

40% Vol.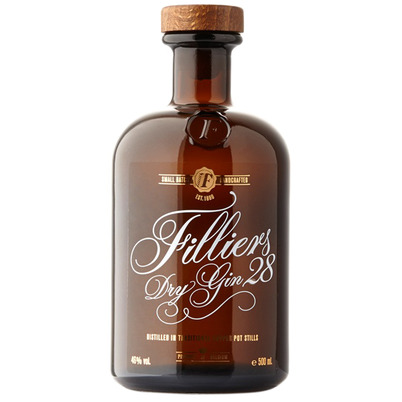 Filliers - Dry Gin 28
Belgium
Filliers was founded in 1880 near Deinze, Belgium. As early as 1928, the third generation made a classic Gin based on 28 ingredients, making them the first Belgian Gin distillery. This is a classic distilled Gin with juniper, coriander, Belgian hops, angel root, bell pepper and fresh oranges. This Gin can simply be enjoyed purely. In cocktails, however, it also shows its solid character and a lot of spiciness with beautiful soft citrus notes.

46% Vol.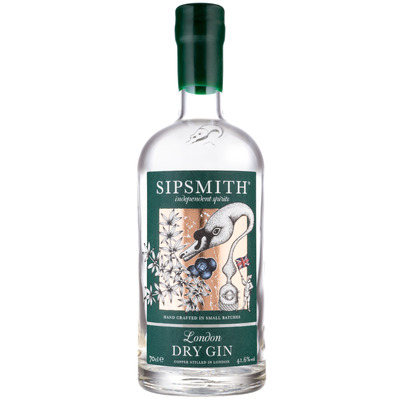 Sipsmith - London Dry Gin
United Kingdom
For the first time in almost 200 years, there is finally another distillery in the heart of London; Sipsmith. The goal of the founders was to create a real' small batch' London Dry Gin with small copper pot stills; back to the cradle of Gin. To make this distilled Gin, juniper, coriander seed, angelica, liquorice and ainnamon, almonds, Citrus fruit, orris and cassia bark are used. It is a sturdy Gin with many citrus influences, with flavours such as orange, marmalade and lime cake.

41.6% Vol.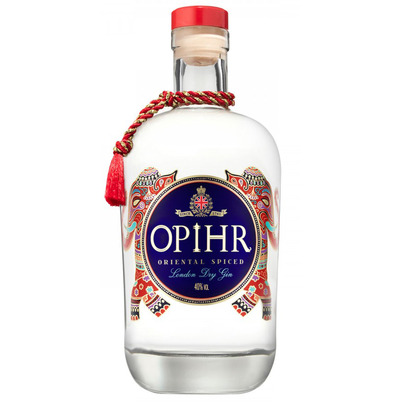 Opihr Oriental Spiced
United Kingdom
Opihr Oriental Spiced is a new London Dry Gin, naturally flavored with exotic plant extracts, carefully selected by Opihr's Master Distiller from countries along the ancient spice route. Opihr Gin intensity embodies the exotic East through the use of hand-picked botanicals including coriander from Morocco, black pepper from India and spicy cubeb berries from Indonesia and combines it with high-quality gin of the oldest distillery in England.

42.5% Vol.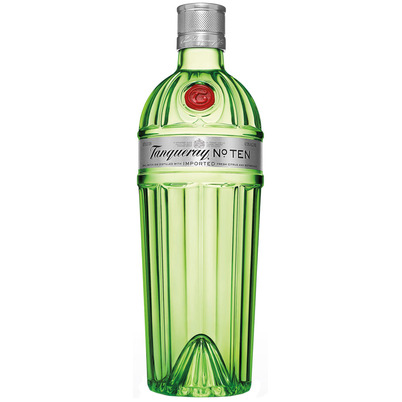 Tanqueray - Ten
Scotland
Started in 1830 by Charles Tanqueray, this English Gin is a classic. Tanqueray Ten is named after the small still, the Tiny Ten. This stil has a capacity of 400 litres, in which the ingredients are cooked for a fourth distillation. In addition to angelica, coriander, juniper berry and lemon, chamomile is an important addition. The chamomile gives the Gin its floral softness. Also the fact that slightly less juniper is used here, makes this Gin a bit softer than the Tanqueray London Dry.

47.3% Vol.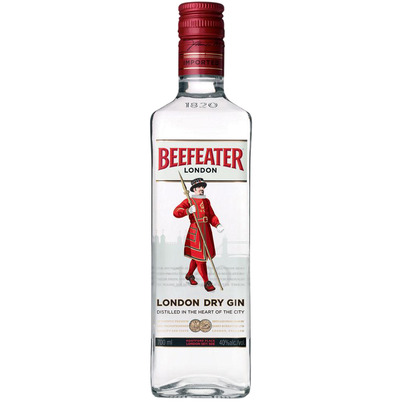 Beefeater - London Dry Gin
United Kingdom
The first Beefeater Gin was made back in 1863, of course in London. Based on 9 botanicals, juniperberry, coriander, licquorice, orris root, almonds, orange, citrus peel, angelica root and angelica seeds, it is still a real London Dry. The herbs are fused in alcohol and give a soft taste. Beefeater has become one of the most famous Gins in the world, for many years the basis of the classic Gin & Tonic. Drunk purely, it is particularly noticeable in softness, with some citrus and spiciness.

40% Vol.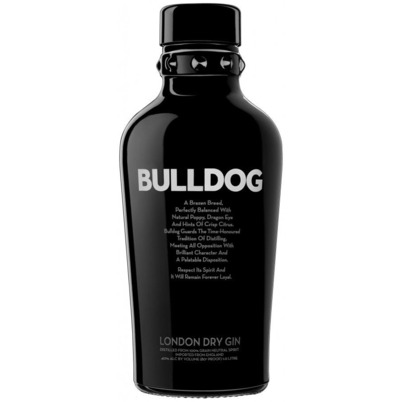 Bulldog Dry Gin
United Kingdom
The English Bulldog as a symbol for Gin. Anshuman Vohra travelled around the world to be inspired by the Gin he wanted to make. In his Gin, he complemented the tradition of England with special ingredients from all over the world. Juniper berry, coriander, cassia, lotus leaves, liquorice, cinnamon, papaver, dragon eye and lavender. The Bulldog Gin is therefore almost a flower bouquet with beautiful citrus notes and sturdy Juniper berries. Drinking this purely is therefore a party; in the cocktail a real enrichment.

40% Vol.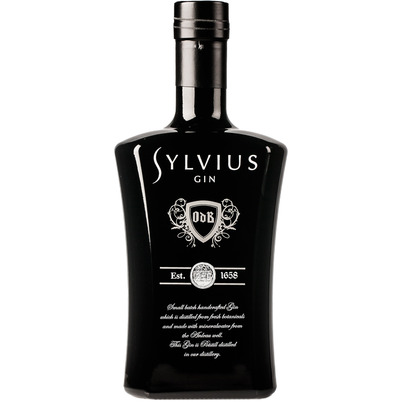 Sylvius
The Netherlands
A Dutch Gin with a long tradition. Onder the Boompjes, a distillery in Leiden started in 1658. They used the recipe of Dr Franciscus Dele Boë Sylvius, who as first distilled Juniper berries and invented genever. The new distillery, which also produces gin, is now based in Schiedam. The herbs used are juniper berries, coriander, angel root, caraway seeds, lavender, star anise and liquorice. The Gin is velvety and slightly spicy.

45% Vol.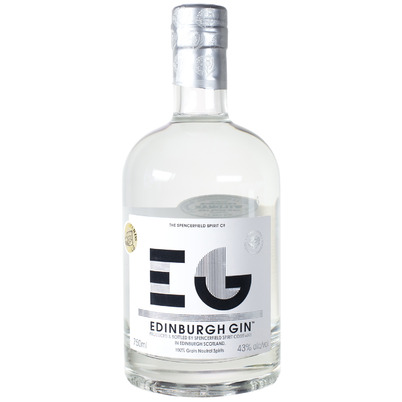 Edinburgh - Dry Gin
Scotland
In Edinburgh, the ancient Scottish capital of Scotland, has been home to another distillery since 2010. Here, multiple Gins are made on a small scale in the West End and the Leith distillery. The standard Edinburgh Gin is made in the London Dry style, with juniper, coriander, lavender, pine blossom, mulberry, hazelnut, lemongrass, angel root and lime peel. The Gin has a balanced softness with clear citrus notes. That makes this Gin very suitable for all kinds of cocktails.

43% Vol.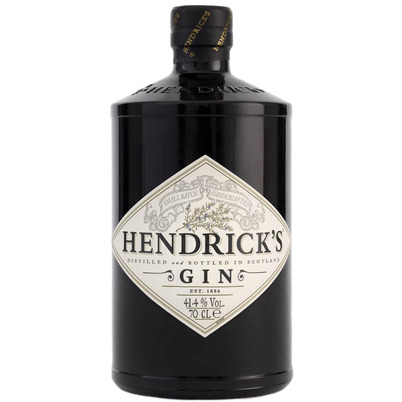 Hendrick's Gin
United Kingdom
Hendrick's Gin has turned the Gin world upside down since its introduction in 1999. Scottish whisky maker William Grant, famous from Glenfiddich, released Hendrick's Gin and immediately put the category 'distilled Gin' on the map. With ingredients such as elderflower, thousand leaf, chamomile, cubed berry, caraway and angel root, the Gin was already innovative, the infusion of cucumber and roses was a bolt from the blue. Since then, many people add cucumber to their G&T.

41.4% Vol.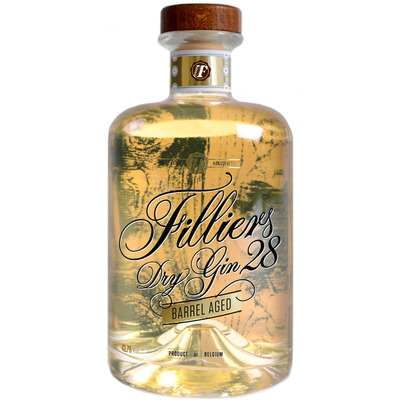 Filliers Dry Gin 28 - Barrel Aged
Belgium
The Belgian grain distillery Filliers, since 1888, was the first in Belgium to market a Gin. With this Gin' 28', made with 28 botanicals, they also led the way in the release of a Gin matured on wood. This is a classic distilled Gin with juniper, coriander, Belgian hops, angel roots, piment and fresh oranges. The barrels that are used are 300 litres large and made of French Limousin oak. The Gin matures for 4 months.

43.7% Vol.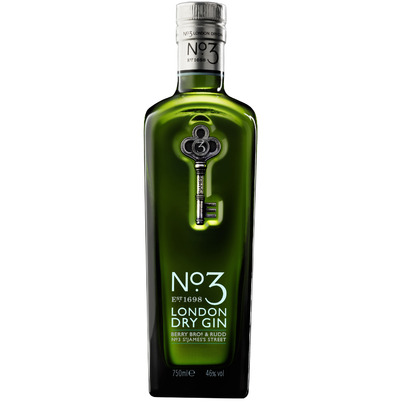 London no. 3 Dry Gin
United Kingdom
A Gin by Berry Bros. Rudd, London's oldest wine and spirits merchant. The name refers to house number 3, St James's Street in London, where the company has been based since 1698. This Gin is based on juniper, coriander, grapefruit peel, cardamom, angel root and Spanish orange peel. It is a distilled Gin. They themselves say this is the ultimate Gin for a Martini cocktail. Shaken, not Stirred.

46% Vol.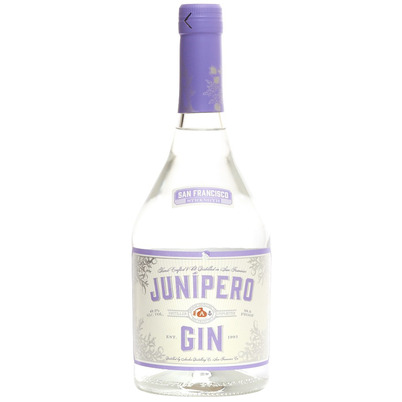 Junipero - San Francisco
United States of America
Junipero is made by the Anchor Distilling Company from San Francisco. The Gin was introduced in 1997 and the recipe is still being kept a secret. It is told that 12 botanicals are used. We recognize juniper, coriander, citrus and probably grapefruit peel, liquorice and angel root. The Gin won many prizes, including the prestigious Double Gold at the San Francisco World Spirits Competition. The American answer to London Dry Gin...

49.3% Vol.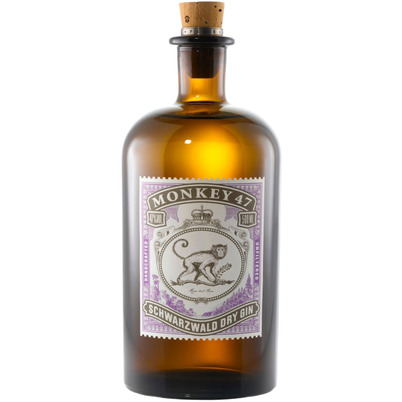 Monkey 47 - Dry Gin
Germany
The Englishman Montgomery' Monty' Collins went to Berlin in 1945 as a member of the Royal Air Force. Over time he ended up in the Black Forest and opened his inn, 'For Wild Monkeys'. There, he invented his Gin who he baptized Monkey 47 after the 47 botanicals he used. From cranberry to mint, pomelo, blackberries, rosehip and jasmine; too many herbs to mention, which makes it wonderfully spicy and floral.

47% Vol.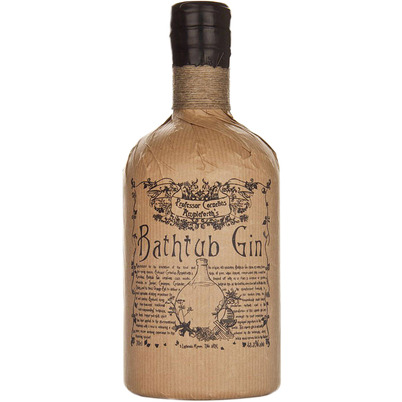 Bathtub Gin
United Kingdom
The name of this English Gin dates from 1920. At the time of the reclamation, the quality of homemade American Gin was not very good. By putting the Gin in a bath for a while, the taste became a bit better. Another explanation is that people used to mix alcohol with all kinds of herbs at home in their bath to make their own Gin. This Bathtub Gin is also made this way, with juniper, coriander, orange, cinnamon, cinnamon, cardamom and cloves.

43.3% Vol.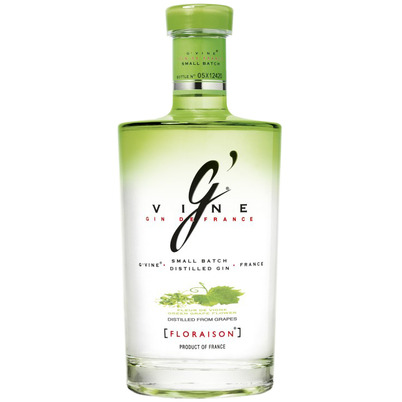 G'Vine Floraison Gin
France
A rather odd Gin, made from grape alcohol; also the basis of Cognac. The creator is Eurowinegate, located in the French Cognac area. Their intention was to create a real French Gin. The name Floraison refers to the period when the vines have finished flowering and the grapes begin to grow. The herbs used are juniper, coriander, coriander, cassichors, lime, pepperberries and liquorice. The Gin is very floral; almost as if you're walking between flowering vines.

40% Vol.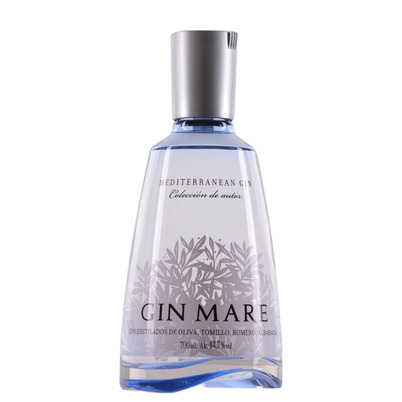 Mare Mediterranean
Spain
A Spanish Gin with influences of Mediterranean herbs. The recipe is quite old, from the 19th century. The influence of the Mediterranean areas is clearly palatable; olives, basil, rosemary and thyme are the herbs used. Of course next to the 'solid' Gin botanicals juniper, coriander, orange and green cardamom. When you taste this Gin, it feels like you're walking near the Mediterranean Sea past a small restaurant. A delicious, intensely seasoned Gin.

42.7% Vol.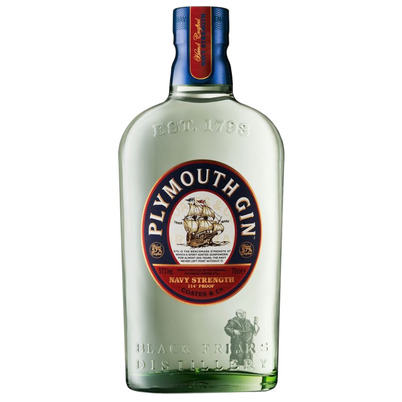 Plymouth - Navy Strength
United Kingdom
A Gin category in itself; the Plymouth Gin. There used to be plenty of Gin makers in Plymouth. There is only one left, the Black Friars Distillery. This distillery has been making Gin since 1793. Their Navy Strength is famous; no warship has been leaving the port for 200 years without a bottle on board. The recipe for Plymouth Gin all those years consists of 7 herbs, juniper berries, coriander cardamom, orange and lemon peel, iris root and angel root.

57% Vol.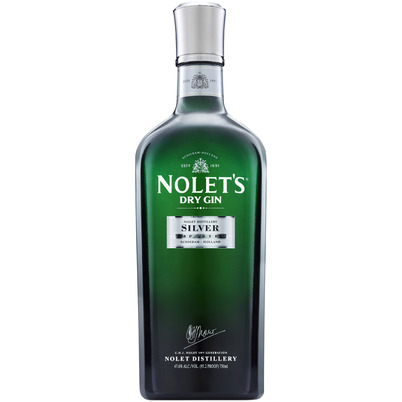 Nolet - Silver Dry Gin
The Netherlands
The Dutch distillery Nolet in Schiedam has existed since 1691 and is still family owned. For a number of years they have also been making Gin. this 'Silver' is a very special Gin based on fruit, flowers and herbs. Peach, raspberry and Spanish rose are the most important ingredients. The alcohol is made from wheat, with added juniper, coriander, iris root, liquorice and lemon rind. A Gin, made for a new generation of Gin lovers; floral, fresh and spicy.

47.6% Vol.