Set 1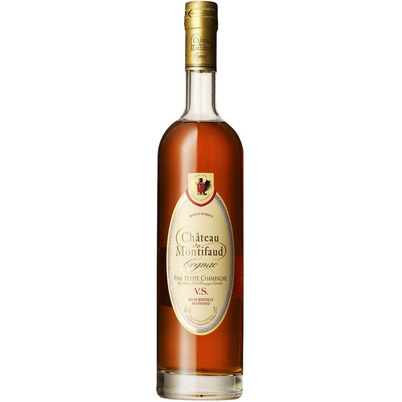 Château Montifaud - VS
France
Château de Montifaud's long history goes back to 1837, when Augustin Vallet began the Château. Meanwhile, already the sixth Vallet generation produces their cognac with only their own grapes, grown on the approximately 75 hectare private vineyard in Petite Champagne and Grande Champagne. This cognac first aged 10 to 12 months in new oak barrels, after which it has been transferred to used or Roux' barrels.

40% Vol.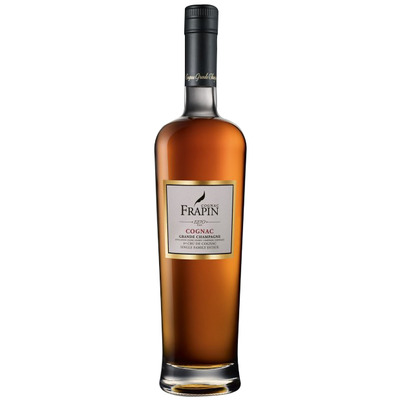 Frapin - 1270
France
Frapin is a Single Family Estate of a single contiguous vineyard, located in the heart of the Grande Champagne, the Premier Grand Cru of Cognac. The Grande Champagne region delivers the best quality and most intense and complex Cognac. At Frapin, the pressing of the grapes takes place within 2 hours after harvest. 1270 refers to the year in which the Frapin family settled in Cognac. Frapin 1270 replaces the trusted VS and aged no less than 6 years!

40% Vol.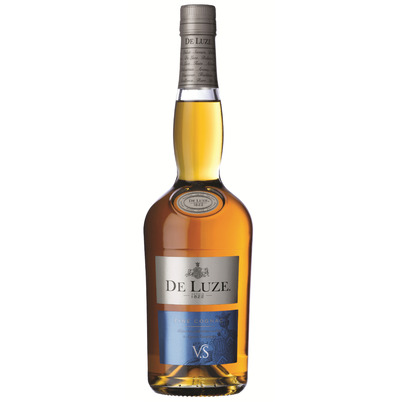 De Luze - VS
Assemblage
Together with his 5 sons, Baron Alfred de Luze started trading Cognac in 1822. 40 years later, De Luze decided to make Cognac themselves in the Grande Champagne; with 400 acres now the largest vineyard in this area. The grapes from the 4 most important Cru's are distilled in 41 Alambics, making them the largest distiller in the entire Cognac area. The grapes for the fruity VS of at least 4 years old come from the Fins Bois.

40% Vol.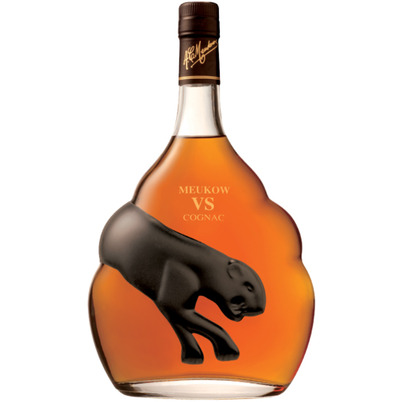 Meukow - VS
Grande Champagne
Meukow - VS Cognac characterizes itself as well-balanced blend of different eaux-de-vie from the Cognac region. Aged in Limousin oak, this is a high-quality spirit from the historic Meukow house. Founded in the 19th century by two brothers, who first came into contact with Cognac after Tsar Alexander II of Russia sent them to France with orders to secure a supply of Cognac for the Court.

40% Vol.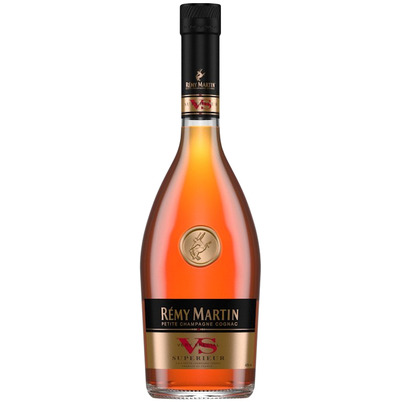 Rémy Martin - VS
Grande Champagne
Rémy Martin – VS was first created in 2007 by Pierrette Trichet, the first woman to be appointed Cellar Master to a major Cognac house. She chose only the highest quality grapes from the Petite Champagne, an important cru in the Cognac region. Rémy Martin – VS has aged for at least 2 years in oak casks made from the nearby Limousin forest. It can be enjoyed neat, on ice or even in long drinks with ginger ale.

40% Vol.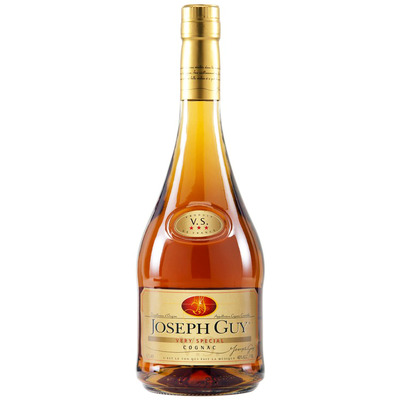 Joseph Guy - VS
France
The basis for Joseph Guy is laid to harvest the grape Ugniblanc in Cognac, a French province that is divided into 6 areas (crus). Through a unique combination of soil, climate and light, each and every cru vineyard produces a different wine. This Joseph Guy VS matured for at least 2.5 years in used Limousin barrels. Gold medal winner at the World Spirits Awards 2016.

40% Vol.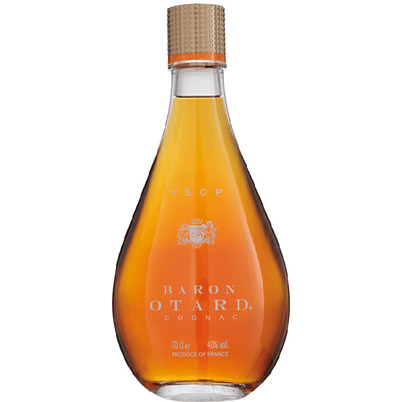 Baron Otard - VSOP
Grande Champagne
While your average VSOP Cognac ages 4.5 years, the Baron Otard VSOP clearly includes much older eaux-de-vies. A combination of Cognac from several regions including Grande Champagne, Baron Otard VSOP is a spirit of the highest elegance. Otard, also known as Château de Cognac, is a French Cognac house founded in 1795. The cellars of the Château have 3-meter thick walls and enjoy a high level of humidity, improving the ageing process of the Cognac.

40% Vol.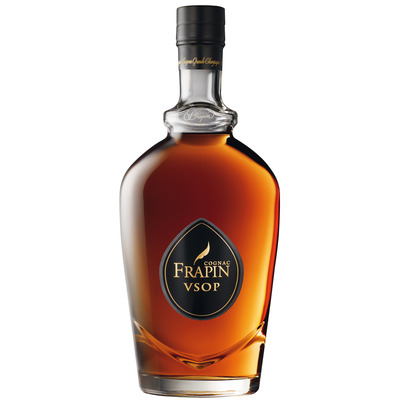 Frapin - VSOP
Grande Champagne
The Frapin family was already active as winegrowers in the present Cognac area as early as the 11th century. In the 17th century the family was even awarded an official family crest by King Louis XIV in the 14th century, which still appears on every bottle of Frapin. Frapin only grows grapes in the 1st Cru, the Grande Champagne. Everything takes place on their own Domaine, from the cultivation of grapes to even maturing in their own cellars. This VSOP is at least 8 years old, made from Ugni Blanc grapes.

40% Vol.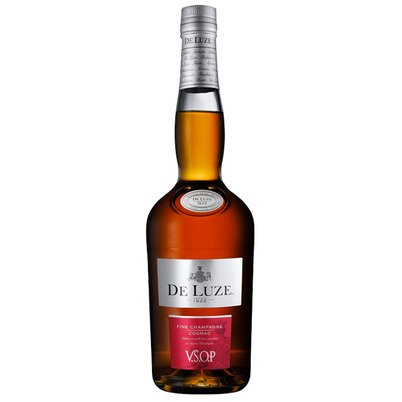 De Luze - VSOP
Grand Champagne
An outstanding blend of eaux-de-vie from Grande and Petite Champagne, the two best growing areas of the Cognac region whose blending gives Fine Champagne.

The wine is distilled unfiltered, with its "lees" in our own distillery, using the Boinaud familly's unique method, giving an exeptional finish to the Cognac.

40% Vol.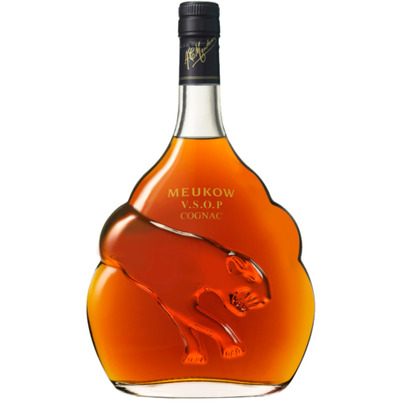 Meukow - VSOP
Grande Champagne
Meukow - VSOP Cognac heeft al meerdere prijzen gewonnen tijdens prestigieuze internationale wedstrijden. Deze cognac is rond en fruitig en heeft gerijpt in Limousin-eikenhout. Het cognachuis Meukow is in de 19e eeuw opgericht door twee broers, die naar Frankrijk werden gestuurd door Tsaar Alexander II van Rusland om een voorraad cognac veilig te stellen voor het Hof.

40% Vol.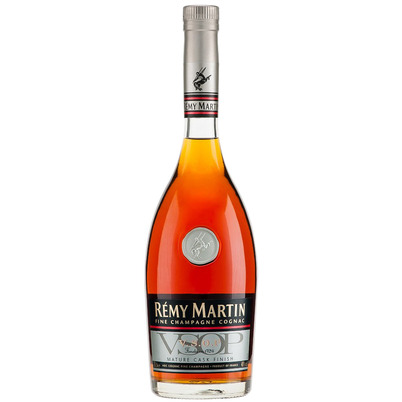 Rémy Martin - VSOP
Assemblage - Fine Champagne
In 1724 Remy Martin started trading Eau de Vie and Cognac in the French Cognac area and is now a large and leading Cognac house which itself owns 4 Domaines in the Grande Champagne and has more than 100 Cognac farmers under contract in the Grande and Petit Champagne, who grow grapes for this brand and distil Eau de Vie. This VSOP is at least 4 years old and is a Fine Cognac assembly (blend) of Petit and Grande Champagne Cognac.

40% Vol.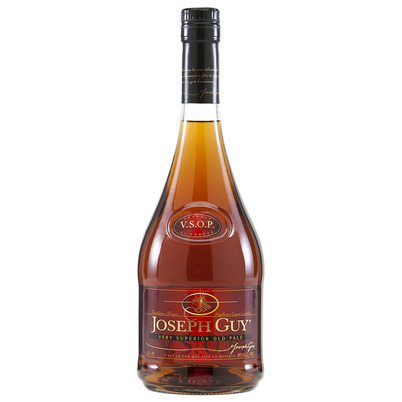 Joseph Guy - VSOP
Assemblage
Joseph Guy VSOP is aged for at least four years, resulting in a perfectly rounded flavor. The longer maturation in the barrel makes the taste more rounded by the action of oxygen and more complex because the oak fabrics add vanillin and tannin. The color is deep golden amber-like. The bouquet is formed by full timber and tones of flower. The taste is characterized by traces of oak and rancio. The finish is complex, balanced and surprisingly long.

40% Vol.