Set 1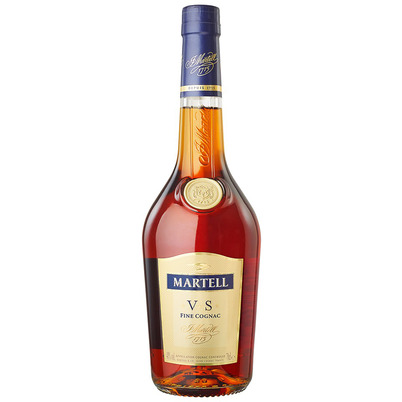 Martell - V.S.
Assemblage
Martell is a well-known name in the cognac, Martell started to produce cognac in 1715, long before other highly respected houses such as Courvoisier (late 18th century), Hennessy (1765) and Remy Martin (1724). This Martell VS is produced from a blend of eaux-de-vie from the 4 best-known Cognac regions; Grande Champagne, Petit Champagne, Borderies and Finnish Bois and is aged for 5 to 7 years in Limousin oak barrels.

40% Vol.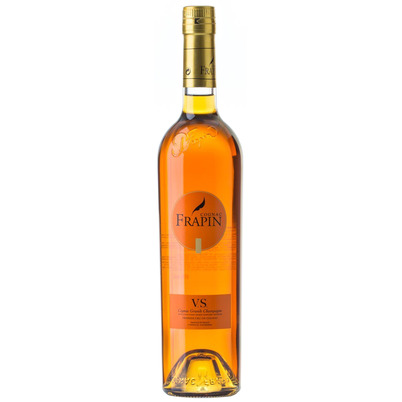 Frapin - V.S.
Grande Champagne
The family business Frapin has been located in Segonzac since 1270, in the heart of the Grande Champagne region in France. The family Frapin here has 300 hectares of vineyards, of which 200 hectares are planted with the Ugni Blanc grape variety. 100% Grande Champagne Premier Grand Cru de Cognac. Frapin lets this Grande Champagne Cognac develop longer in the cellars than usual. As a result Frapin US develops into a Cognac with a long lasting luscious aroma and taste.

40% Vol.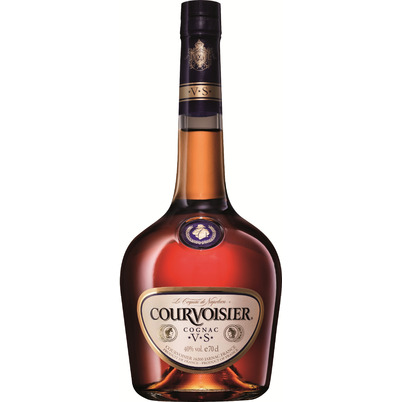 Courvoisier - VS
Assemblage
After the distillation, this Cognac is held at full distilling strenght (70%) for 3 months and then slowly reduced to 60%. The VS is one year later further diluted to 55%. And only at bottling diluted to 40%. A soft yet distinctive Cognac that has aged between4 and 7 years. Grapes from Petite Champagne and Fins Bois provide richness and depth with strong hints of fresh fruit and oak.

40% Vol.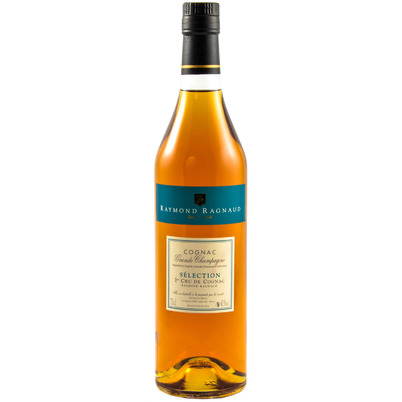 Raymond Ragnaud - Selection
Grande Champagne
The cognac from producer Raymond Ragnaud is made from grapes coming from the Grande Champagne region. This area is the most valued of the cognac region, since this is the first growth area of cognac. The family Ragnaud owns 44 acres of vineyard since 1860. The grapes used are Ugni Blanc and Folle Blanche. These grapes are recognized as the best in the region.

40% Vol.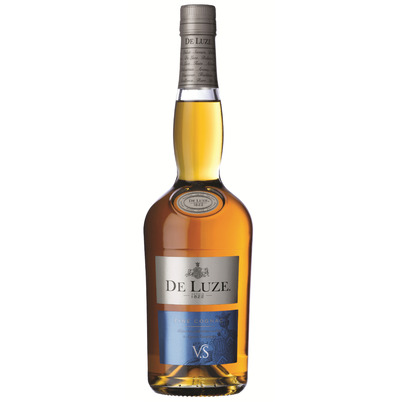 De Luze - VS
Assemblage
The history of Cognac De Luze begins in 1820 in Bordeaux with Baron Alfred De Luze and his 5 sons. The cellar master of De Luze selects the eaux-de-vie of top distillers based on taste and quality, particularly from the Cognac region: Fins Bois, Petite Champagne and Grande Champagne. Bearing takes place on ancient wooden barrels of Limousin oak. The bearing life is at least 2.5 years.

40% Vol.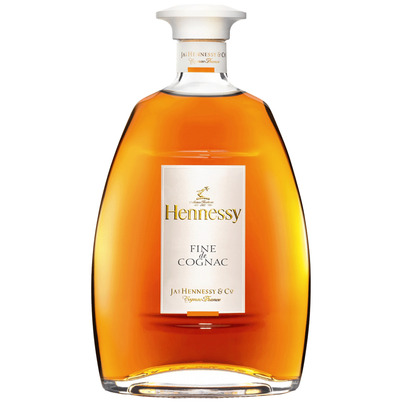 Hennessy - Fine de Cognac
Assemblage
Hennessy is one of the oldest and best-known manufacturers of cognac, founded by Richard Hennessy, but only reached the status it has now under his son James during the French Revolution. The use of casks that have kept eaux-de-vie for 4 to 5 times avoids the release of too much oak or spiciness, so the subtlety of floral and fruity characters in the Fine de Cognac is retained.

40% Vol.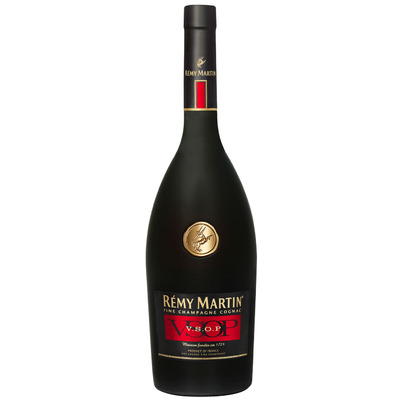 Remy Martin - VSOP
Assemblage - Fine Champagne
The Rémy Martin house was founded in 1724 and today their production methods remain very similar to those of almost 300 years ago. One of the "big four" Cognac houses, best known for producing some of the world's best Fine Champagne Cognac (a blend of Grande Champagne and Petite Champagne spirit). To produce their Cognac, an exclusive blend of grapes is being used, made of 97% Ugni Blanc and Colombard, with the remainder being the spicy, robust Folle Blanche grape.

40% Vol.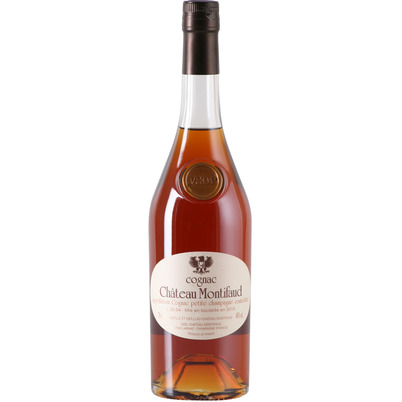 Chateau de Montifaud - VSOP
Petite Champagne
The vallet family owns the Château de Montifaud for 6 generations. Château de Montifaud brings Cognacs exclusively from its own vineyards, located in the Grande and Petit Champagne region. This VSOP cognac is 8 to 10 years old, of which matured 8 months in new oak. In the production of this Cognac only Ugni Blanc grapes are used.

40% Vol.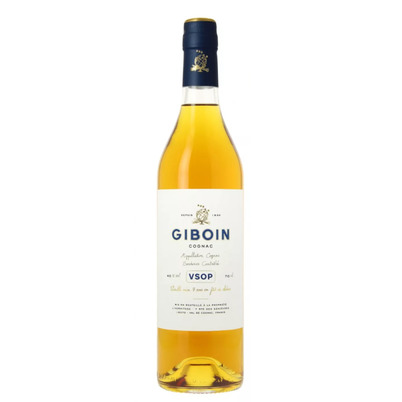 Giboin - VSOP
Borderie
The family Giboin produces cognac since 1830. The Ugni Blanc is the only grape that is used by the family Giboin for the production of cognac and is grown on 25 hectares of the 60 hectares of vineyard in the heart of the Cognac region, the Borderies. By mastering the grape maturity, the vinification, the distillation and aging process Giboin offers a cognac of rare quality.

40% Vol.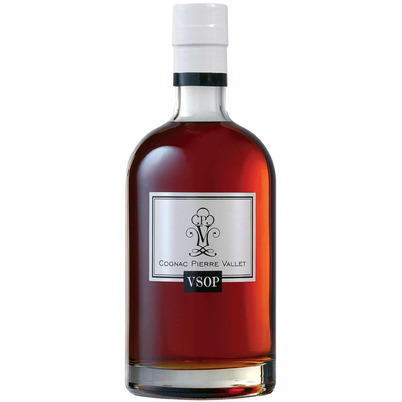 Pierre Vallet - VSOP
Grande Champagne
The contemporary designed cognacs of Pierre Vallet come from the makers of Chateau de Montifaud. The youngest part of this VSOP is cognac aged at least 4 years. The Vallets have been a real family business that have been making cognac the traditional way without additives. The used grape varieties are the Colombard and Folle Blanche, and a small part Ugni Blanc.

40% Vol.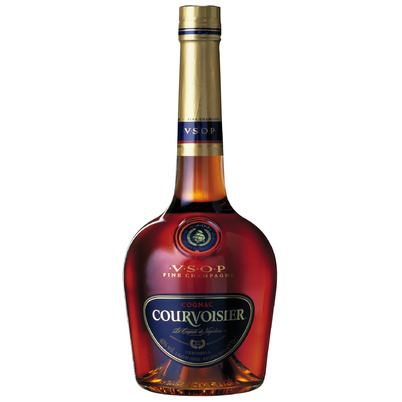 Courvoisier - VSOP
Assemblage - Fine Champagne
This Courvoisier VSOP has matured for at least 8 to 12 years while generally matured for 5 years is taken as the minimum to be labeled as VSOP. A classic cognac, aged in a selection of Tronçais and Limousin oak barrels. This Courvoisier VSOP is a 'Fine de Champagne'; a blend of cognacs from the Grande and Petite Champagne region.

40% Vol.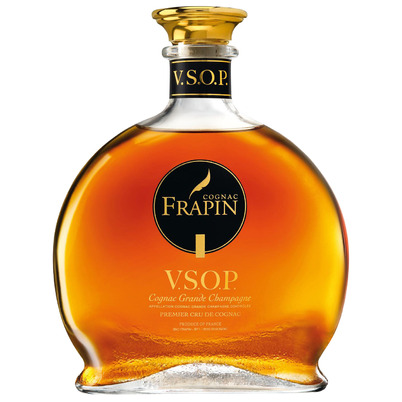 Frapin - VSOP
Grande Champagne
The family Frapin started in 1270 as wine producers, but later they switched to making cognac and are doing this for over 20 generations now. This VSOP is aged 8 to 10 years, while the minimum required number of years for VSOP is around 5 years. Made from the Ugni Blanc grape from the Grande Champagne and aged in oak barrels. This Frapin VSOP won Gold at the International Wine & Spirit Competition in 2011.

40% Vol.