Set 1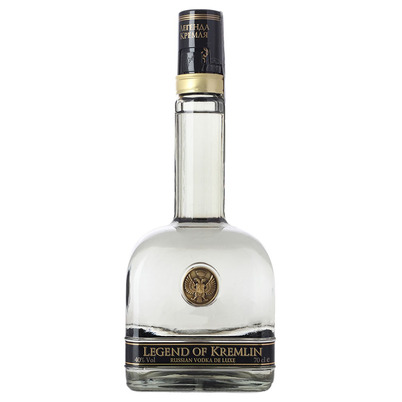 Legend Of Kremlin
Russia
Legend has it that the monk Isidor produced the first vodka in the 15th century on the spot where now stands the Kremlin; Monastery Chodov. This is also invoked as evidence in an international arbitration case concerning the Russian origin of vodka. Legend of Kremlin takes you back to the cradle of traditions of Russian vodka. According to the original recipe, still 5 times distilled in customized copper vats using filters made of marble, silver and platinum.

40% Vol.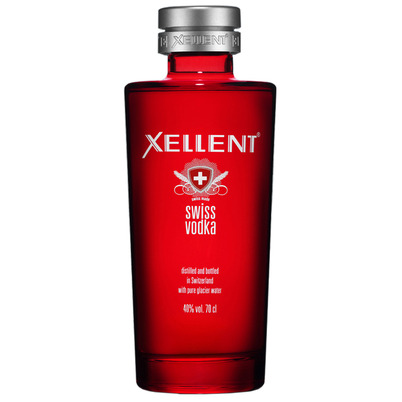 Xellent
Switzerland
Along with soft Titlis glacier water, rich in oxygen and minerals, and slightly alkaline, which makes XELLENT virtually pH-neutral, the most important raw material is the highest quality Swiss rye of the varieties "Picasso" and "Matador". This vodka is distilled 3 times in pot stills to over 96% purity. After a resting phase of several months, XELLENT is reduced carefully to the drinking strength of 40% ABV, in stages with short breaks in between.

40% Vol.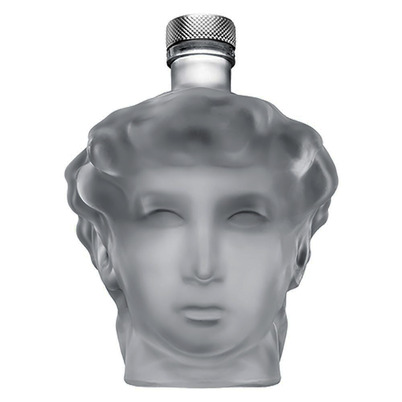 David - Italian Wine Vodka
Tuscany
Michelangelo's David is an iconic sculpture that is recognized across the globe. But this is probably the first time ever that a model of the head has been used to hold some incredible vodka. David Italian Wine Vodka is made from wine alcohol, which is most impressively filtered thanks to the inclusion of pure white Carrara marble fragments.

40% Vol.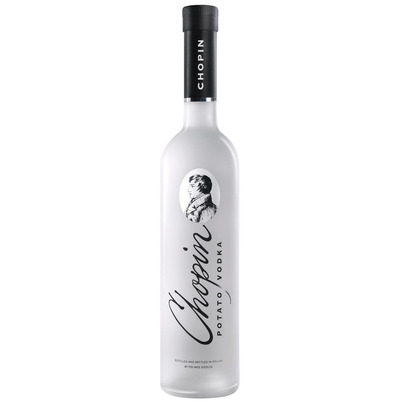 Chopin - Potato
Poland
At Chopin, in their traditional Polish way, they make all their Vodka in both Pot Stills and Column Stills. The ingredients they use, such as potatoes, rye and wheat, all grow in a radius of 25 kilometers around their distillery. Chopin always uses only 1 ingredient for their Vodka. As a result, their different Vodka's are really different from one another; A unique way of working! This Chopin Potato is 4 times distilled; The potato can be tasted well. Note the earthly tones in this creamy and certainly powerful Vodka. Ideal to enjoy pure.

40% Vol.
3 Kilos Vodka
Netherlands
Who doesn't want to drown themselves in luxury and drink vodka from a glorious gold bar? The people at 3 Kilos Vodka have got you covered! They designed a vodka inspired by Fort Knox Gold Bars. This wheat-based vodka offers quality too — distilled five times it is silky smooth and irresistible.

40% Vol.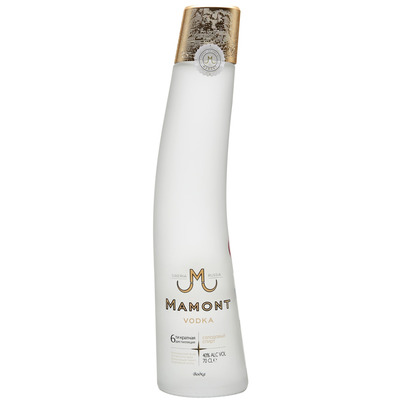 Mamont - Siberian
Russia
Special about this vodka is that it's Siberian from beginning to end. It all starts in the Itkul distillery, built in 1868, with pure water from an Artesian source and Siberian winter wheat. The Vodka is distilled 6 times and filtered 3 times by Siberian charcoal, to produce a nice, soft result. It's, of course, no coincidence that this Vodka is named after the Mammoth and the bottle has the shape of a tusk; Several well-preserved mammoths were found near the distillery.

40% Vol.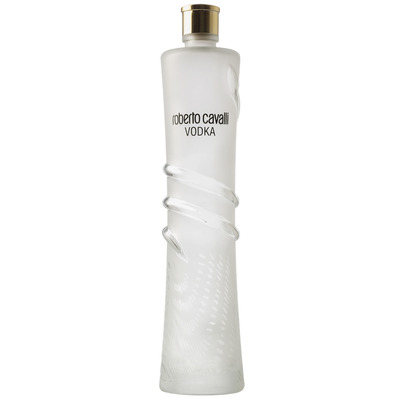 Roberto Cavalli
Italy
This ultra premium vodka is made from the purest water from the slopes of Monte Rosa and the best quality grain grown in the valleys of the south-western Alps on the River Po. The alcohol is carefully distilled 5 times. The first 4 times as column distillation and the last time in a copper kettle. Thereafter, the distillate is filtered by means of Carrara marble chips. A very clean, and because of the small production quantities, exclusive vodka.

40% Vol.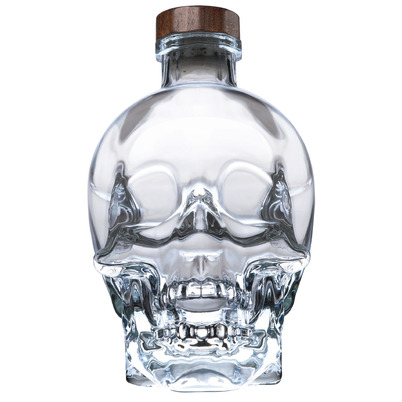 Crystal Head
Canada
This vodka is distilled 7 times; 4 times filtered through charcoal and 3 times through Herkimer diamond crystals. These crystals are 500 million years old and are found only in a few places in the world, including in Herkimer, New York and regions such as Tibet and Afghanistan. The used water is chilled water from Newfoundland, Canada, the result is a perfect vodka, without additives, glycol, citrus oil or sugar.

40% Vol.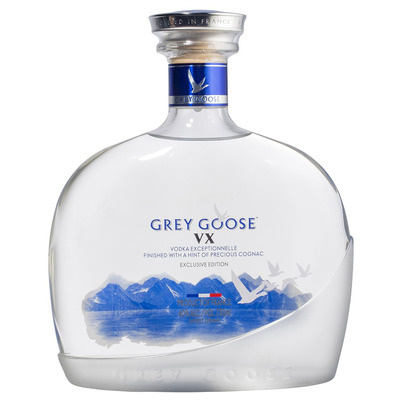 Grey Goose VX
France
François Thibault, creator of Grey Goose, uses his years of experience as cognac Maitre de Chai. In creating Grey Goose VX he added aromatic notes of a precious brandy. The exact ratio is 95% vodka and 5% cognac. The "VX" in the name stands for 'vodka exceptionelle', because the vodka contains cognac, which is produced exclusively from grapes from the Grande Champagne Cognac region.

40% Vol.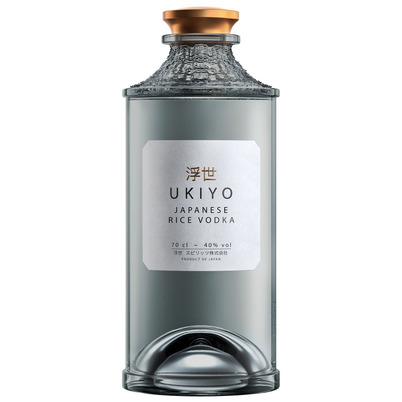 Ukiyo - Japanese Rice Vodka
Japan
The term Ukiyo refers to "living in the moment." This brand's Rice Vodka is made from a harvest of long grain indica rice. This is then inoculated with black kōji, a type of yeast traditionally used for sake. After fermentation it is distilled into a traditional Japanese Awamori spirit. This Awamori rice spirit is redistilled into a pure rice spirit. The result is a skillfully made Japanse Rice Vodka.

40% Vol.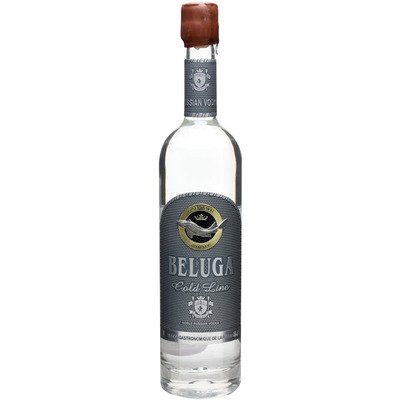 Beluga - Gold Line
Russia
Beluga Gold Line is one of the most luxurious vodkas in the world, each bottle individually numbered. This vodka is produced in Russia, filtered 5 times and fermented with natural enzymes instead of synthetic additives. All ingredients are 100% natural. This gives the pure vodka a delicious flavor, which is retained by the wax treated with cork. The included hammer comes to clean the cap.

40% Vol.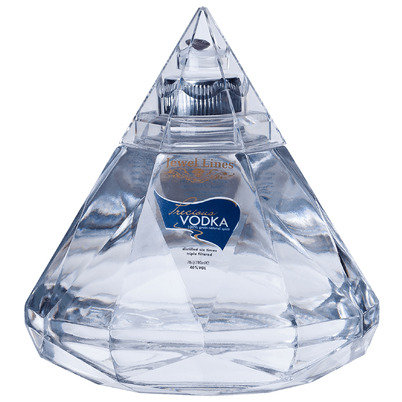 Precious
Bulgaria
Produced according to 17th century Polish recipe with modernized technology. Strict selection of the grain, the use of pure spring water, distilling at least 6 times, and filtering with the aid of natural diamonds; the most valuable form of carbon, to create this soft ultra premium. The bottle is in the form of an upside-down cut diamond. In the upper part of the bottle is a gemstone placed. Winner of a gold medal in the San Francisco Spirit Competion 2016.

40% Vol.