Set 1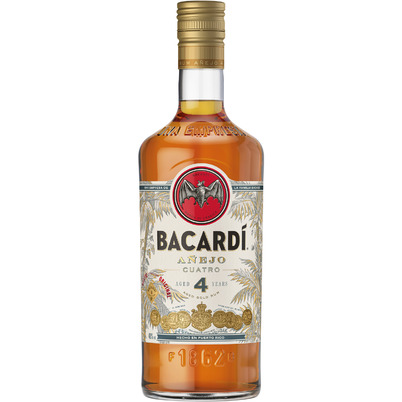 Bacardi - Anejo Cuatro, 4 Y
Puerto Rico
Bacardí is known for their white rum, but they also make some excellent aged rums. Take for example the Bacardí Anejo Cuatro. Aged for a minimum of four years in ex-Bourbon barrels in a tropical climate, this rum is distilled in Puerto Rico in column stills, as well as charcoal filtered for a smooth finish. Try it with some ginger ale and a wedge of lime and transport yourself to the tropics.

40% Vol.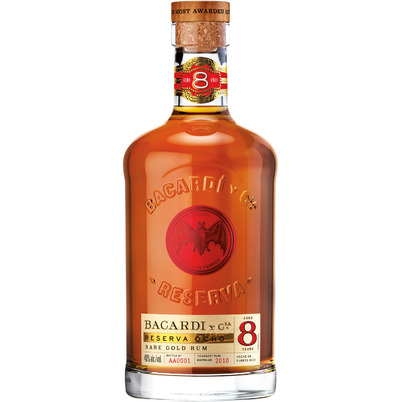 Bacardi - Reserva Ocho, 8 Y
Puerto Rico
Bacardí Reserva Ocho was created in 1862, making it one of the oldest private rum blends in the world. Since then, the Bacardí family has enjoyed it as their personal reserve—for seven generations long. Aged for a minimum of 8 years, this unique golden hued sipping rum is now available globally for everyone to enjoy. It works great neat, but don't overlook the classic Old Fashioned cocktail—just with a rummy twist.

40% Vol.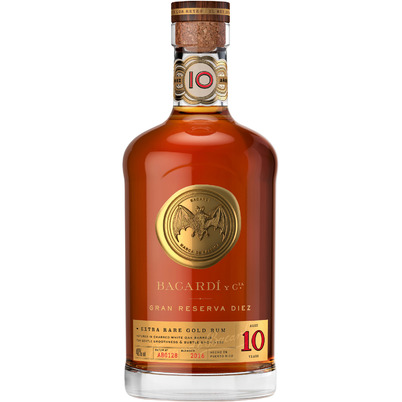 Bacardi - Gran Reserva, 10 Y
Puerto Rico
This is a luxurious rum unlike any other from Bacardí, the rum company that was founded in 1862 by Don Facundo Bacardí Massó. The Gran Reserva Diez aged for 10 years under the Caribbean sun, before undergoing a charcoal filter treatment for a smooth finish. Made to be enjoyed neat, but who are we to tell you what to do? Go ahead and experiment with the Bacardí Gran Reserva Diez in a cocktail if that's what you want.


40% Vol.