Set 1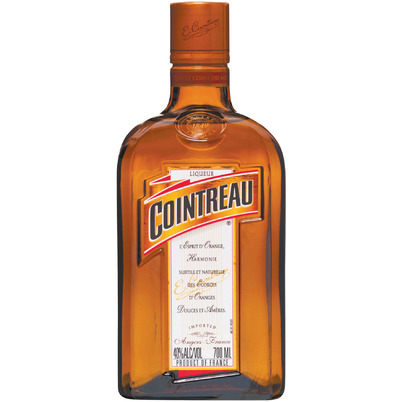 Cointreau
France
Cointreau is a so-called' triple sec', produced in Saint-Barthélemy-d' Anjou, France. The original name was' Curaçao Blanco Triple Sec'. The Cointreau distillery was founded in 1849 by pastry bakers Adolphe and Edouard-Jean Cointreau. Triple Sec is made from dried orange peels of up to 50 different kinds of oranges. The peels are soaked in alcohol, so that the essential oils from the peel give off their taste. Cointreau is drunk as an aperitif and digestive and is part of a number of well-known cocktails.

40% Vol.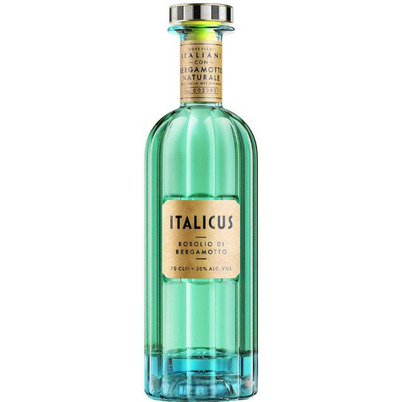 Italicus - Rosolio di Bergamotto
Italy
Italicus - Rosolio di Bergamotto is an Italian liqueur based on an old recipe dating from the 1850s. At the time it was known as 'aperitivo di corte', or the drink of kings. It used to be the drink of choice for the Roman establishment and the likes of the Medici family. Italicus - Rosolio di Bergamotto is made from authentic Italian bergamot with added native Italian botanicals. It is best enjoyed 50/50 with Prosecco over ice and three olives, but there's many cocktail options you can explore.

20% Vol.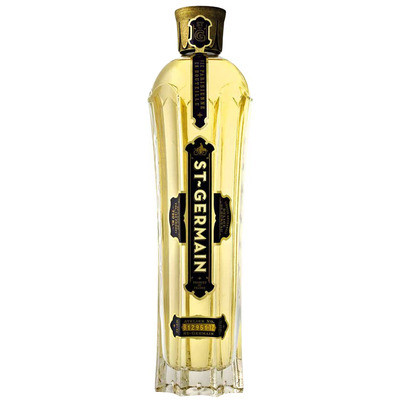 St-Germain - Elderflower
France
The elderflower for this liqueur is picked by hand in the French Alps. The company St-Germain was founded in 2007 by Robert Cooper, who died in 2016 at the age of 39; The brand St-Germain is owned by Bacardi. Praised by The New York Times as having "almost single-handedly invigorated the moribund liqueur category", this liqueur won the Grand Gold Medal at the Monde Selection in 2007, 2008, 2009 and 2010 and the Chairman Award in the Liqueur category.

20% Vol.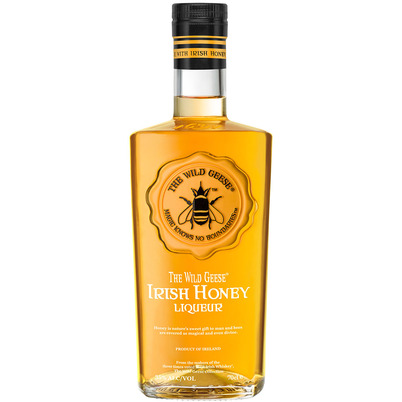 Wild Geese - Irish Honey
Ireland
Wild Geese Irish Honey Liqueur is a blend of premium Irish whiskey and 100% natural honey from Tipperary and Kilkenney. The recipe is closely guarded but inspired by St Gobnait, Ireland's Patron Saint of Beekeepers. Wild Geese Irish Honey Liqueur has picked up many awards over the years, including for best Irish whiskey liqueur in 2019.

35% Vol.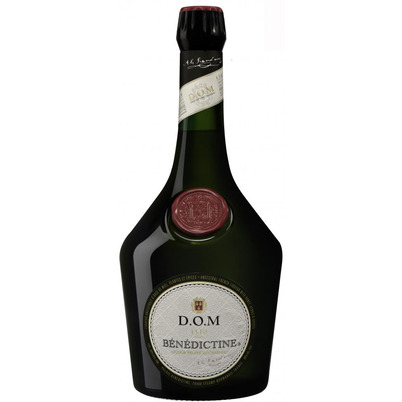 D.O.M. Bénédictine
France
Bénédictine is a subtle alchemy of 27 different plants and spices and is distilled in an opulent, flamboyant palace in Fécamp, Normandy. This herbal liqueur includes herbs and spices that have been used for as long as mankind has been around. They're sourced from all over the world: from Indonesia to Greece and from Africa to India. The secret recipe of Bénédictine is said to date back to 1510 and is originally based on local medicinal plants enhanced by Asian spices.

40% Vol.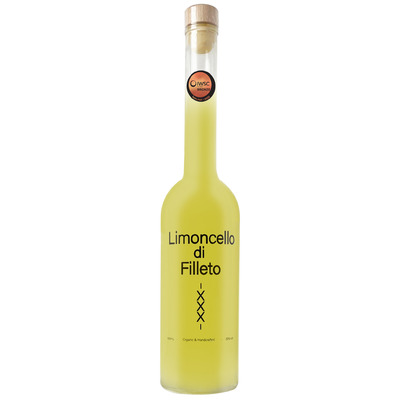 Limoncello di Filleto
The Netherlands
Limoncello di Filleto is an Amsterdam- based Limoncello, handcrafted solely from organic Amalfi lemons, water, alcohol and sugar. After Amalfi lemons have rested in alcohol for 3 weeks and the lemon infused alcohol is mixed with sugar water, the limoncello is left to rest for some time to create a perfect balance of citrus flavor, sugar content, alcohol finish and viscosity.

30% Vol.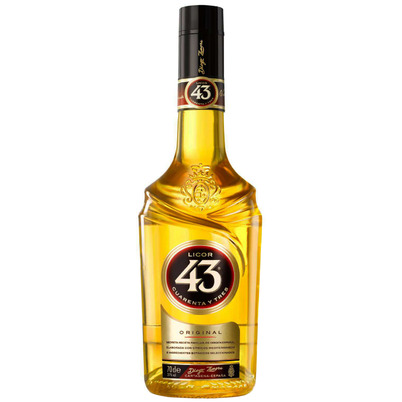 Licor 43
Spain
In Roman times, in Carthage, there was already a kind of liqueur, Liqvor Mirabilis, which meant 'miraculous liquid'. That Elixer is the source of inspiration for Licor 43's recipe, launched by the Zamora family in 1946. Citrus fruits, vanilla and spices form the basis of this liqueur, which according to the makers contains exactly 43 ingredients. The liqueur is softly sweet with clear citrus notes. After Spain, Licor 43, has conquered the whole world with a sophisticated marketing campaign.

31% Vol.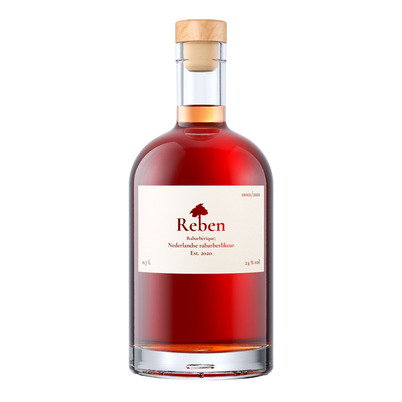 Reben - Rabarberlikeur
The Netherlands
Premium Dutch rhubarb liqueur. By solely using fresh and locally grown ingredients, we guarantee the authentic fresh, sweet, and sour rhubarb flavor in our liqueur. Serve ice cold or use it as a mixer in one of our cocktails.
Our liqueur takes 100% of the colour and taste from the natural rhubarb. Natural products are known for their differences in flavour and colour, every rhubarb stem is unique. That is why each bottle is special in its own way.

24% Vol.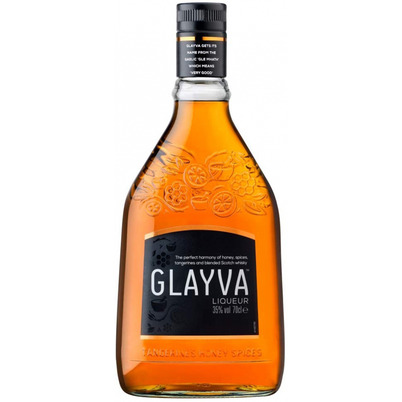 Glayva
Scotland
The story of Glayva begins in the docks of Leith in Edinburgh in 1947. A local wine and whisky merchant, Ronald Morrison, created a liqueur for his loyal customers. He had access to exotic ingredients such as tangerines, honey and spices. Mixed with Scotch malt whisky, they made for a distinctive and pleasant flavor. Glayva roughly translates to "Very good", which supposedly was the reaction of the first person to ever taste this tasty liqueur.

35% Vol.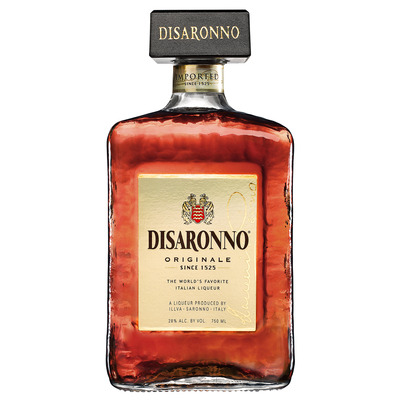 Disaronno - Originale
Italy
There are many brands of amaretto, but Disaronno Originale is the best-selling and claims to be the original. Commercial production started in the 18th century in the apothecary of the Reina family, yet Disaronno Originale is said to have been first created in 1525. Disaronno Originale works well in a variety of classic cocktails, like a Sour or Fizz, but is also delightful with just a few ice cubes.

28% Vol.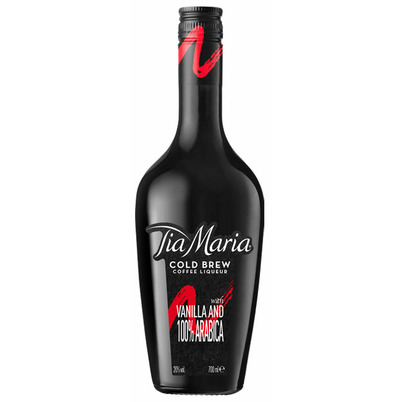 Tia Maria
Italy
Tia Maria means 'Aunt Maria' and is a Jamaican coffee liqueur based on rum. The base is the famous Blue Mountain coffee bean from Jamaica to which vanilla sticks and spices are added. In the end, everything is mixed with Jamaican Rum. According to tradition, it is a very old recipe that would have been taken along by the servant of a Spanish girl who fled from Jamaica around 1700. It took until the 1950s before the recipe was rediscovered. Tia Maria is a sweet soft coffee liqueur.

20% Vol.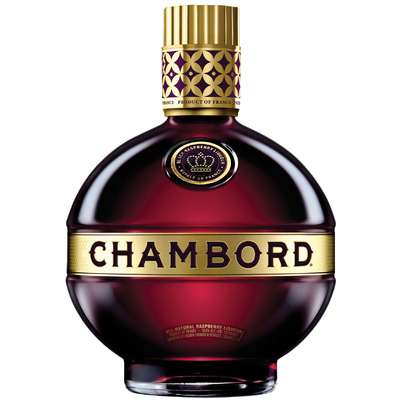 Chambord - Black Raspberry
France
Although Chambord, as a brand, started in 1982, this liqueur was already made in the 17th century in honor of a visit of King Louis XIV at Chambord, located in the French Loire Valley. During the preparation, whole raspberries and blackberries are distilled in French cognac, using honey, herbs and spices, vanilla from Madagascar and citrus from Morocco. After that, the remaining fruit is pressed for the natural sugars and juice.

16.5% Vol.