Set 1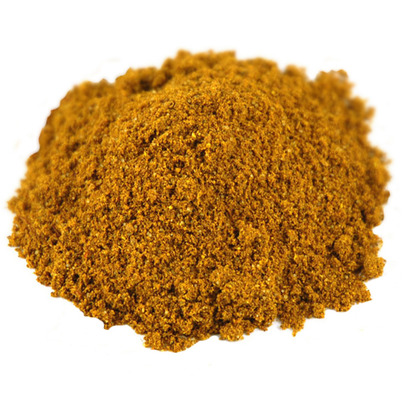 Ras-el-Hanout
Melange
This Ras el hanout is made in Morocco. This ensures an authentic Moroccan recipe, ideal for all North African dishes such as couscous. The Ras el-Hanout Morocco is a mixture consisting of 100% natural herbs and spices, no added salt.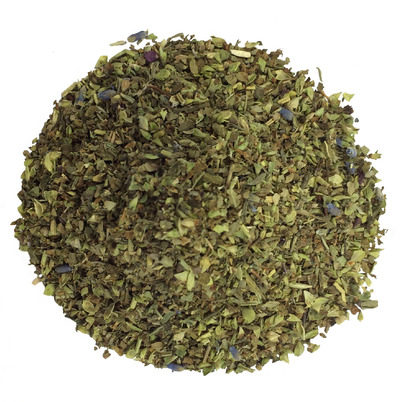 Provencal
Melange
This traditional herbal blend of aromatic herbs such as basil, oregano, rosemary, marjoram, thyme and lavender from the hills of the French Provence. The herbal blend gives a mild flavor to meat, poultry and vegetables.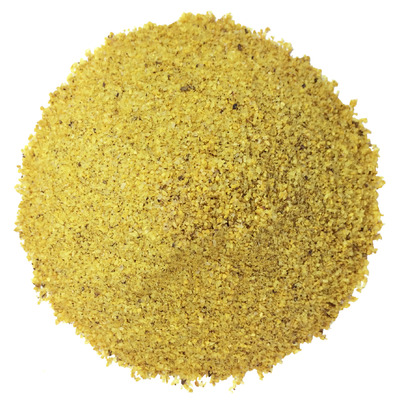 Tajine
Melange
This authentic herbal blend consists of coarse salty ground spices and peppers, garlic, ginger, thyme, cumin, cloves, rosemary and onion and gives a lot of flavor to tajines and stews. It gives your food taste and texture.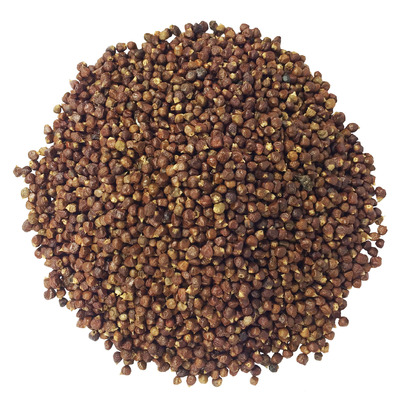 Maniquette Pepper
Pepper
Maniquette pepper, also known as Paradise Seed, has a tangy, hot and spicy taste. This seed was immensely popular in the Middle Ages. The hot taste is reminiscent of pepper with a ginger flavor. Paradise Seed is related to cardamom and is still used daily in the Moroccan kitchen.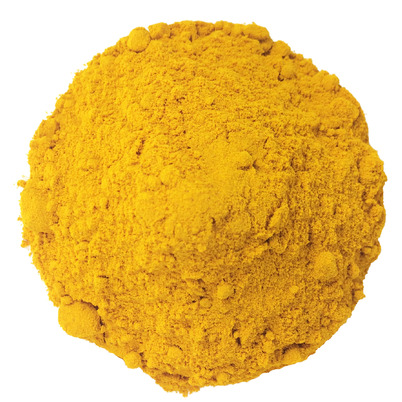 Turmeric powder
Spices
Turmeric is 100 % natural and pure, with no additives or other herbs. Turmeric is known for its bright yellow color it gives to Asian cuisine. Also for the health turmeric has an ever growing popularity. Turmeric contains many antioxidants and promotes healthy cholesterol levels in the blood.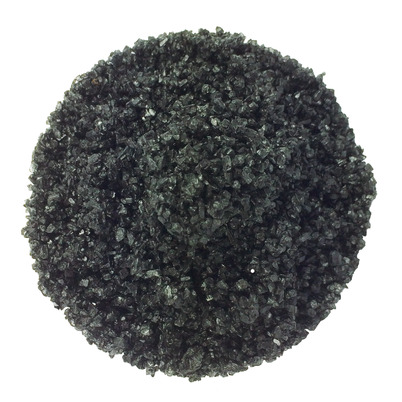 Black Lava Salt Hawaii
Salt
This natural black salt is made in a traditional and authentic way in Hawaii. Sea water is collected in large lakes with natural black lava rocks. From this mineral-rich seawater this beautiful and very decorative salt with a deep black color is extracted. Use the black salt to give white fish, lobster and fried mushrooms spectacular fashion contrast.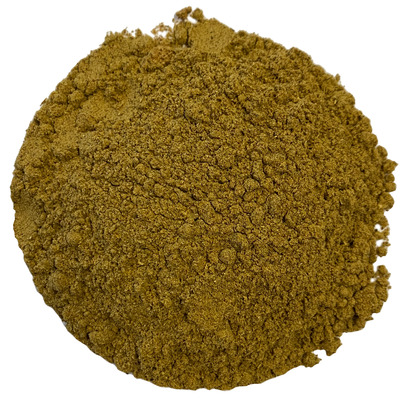 Baharat
Melange
Baharat is a spice mix from Arabic cuisine. Baharat has a complex, savoury taste and a warm and sweet aroma. Baharat is one of the oldest Arabic spice mixtures. Baharat is often used in lamb, chicken, vegetables, soup, stews, couscous and sauces. Add Baharat at the end or after the preparation of your dish to keep the right flavour. It is also delicious with grilled meat by using Baharat as a marinade with lemon juice and olive oil.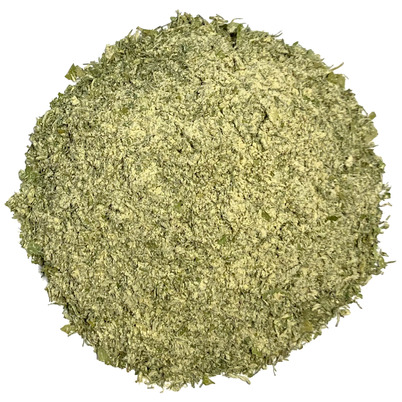 Tzatziki
Melange
This Tzatziki spice consists of garlic, sea salt, onion and parsley and is a well-known traditional Greek side dish, based on thick Greek yogurt, olive oil, cucumber and Tzatziki spices.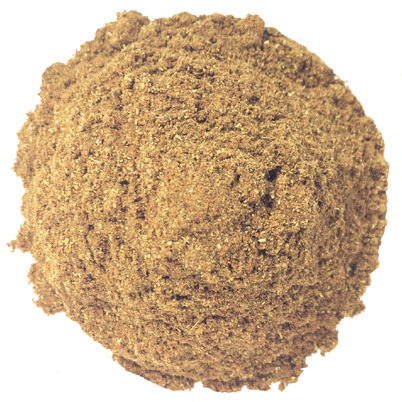 Chinese five-spice powder
Melange
Discover the perfect balanced flavor of star anise, pepper, fennel, cloves and cinnamon which form one of the world's most famous and oldest spice mixes. The five-spice powder combines the five basic flavors of Chinese cooking: sweet, sour, bitter, salty and savory. Chinese five-spice powder compensates the heat of a dish as cooling ingredient in Chinese Ying-Yang.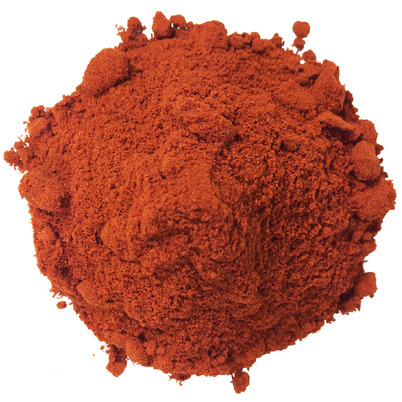 Smoked Paprika Powder
Spices
This is a typical Spanish product and gives a smoky flavor and beautiful red color to the dish and is indispensable in Spanish cuisine. Smoked paprika gives extra flavor and color when heated, but then also tend to be brown and bitter. Therefore add smoked paprika only at the end of cooking.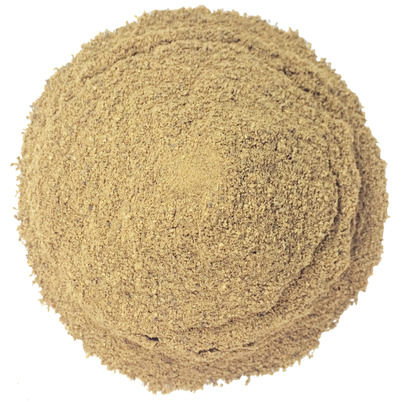 Piment Jamaique
Pepper
Piment or Jamaican pepper is an unbelievable spice. This "allspice" is a real 'taste bomb' with a hot and spicy aroma while the taste is reminiscent of a delicious blend of cinnamon, cloves, nutmeg and mace, and a little hint of pepper.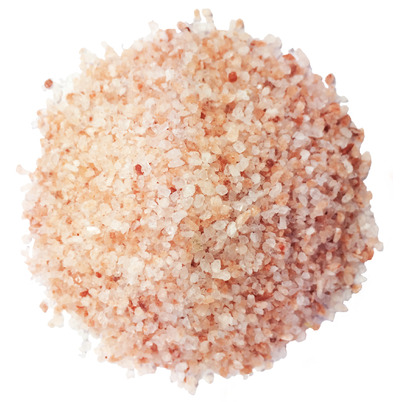 Himalayan Salt
Salt
This unrefined and pure natural crystal salt from the Himalayas does not undergo any chemical treatment and enriches the body with 84 minerals and trace elements. This at least 250 million years old primal salt has retained all his good qualities in its completely pure form and has a delicate mild flavor and can be used to replace ordinary kitchen.
Set 2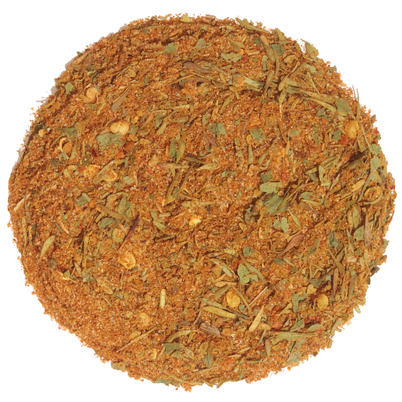 Beef Seasoning
Rub
Robust, rich and intense—that's probably how we'd describe this Beef Seasoning. You can use it for most meats, such as roast, steak, pork chop and loads more. Just 6 ingredients are used: mustard powder, garlic, chili, onion, sugar and chipotles. It's up to you if you want to use it as a dry rub; you could also apply a bit of olive oil. Either way, you're good after about 1 or 2 hours. For larger pieces of meat, you might consider leaving it on for up to 3 hours even.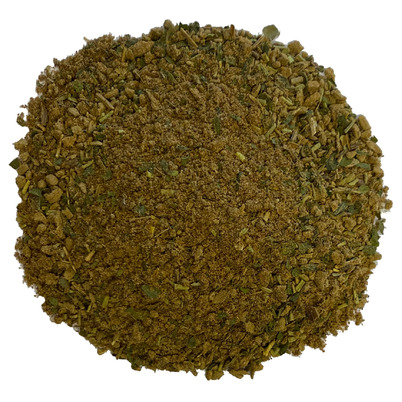 Chicken Seasoning
Rub
With (among others) paprika, sage, thyme and tarragon, it's best to apply this rub under the skin of the chicken. It's up to you if you want to use olive oil or choose to use this seasoning as a dry rub. Either way, give it at least 1 to 2 hours before transferring the chicken to the grill, barbecue or stove. Obviously feel free to use this Chicken Seasoning on other poultry as well.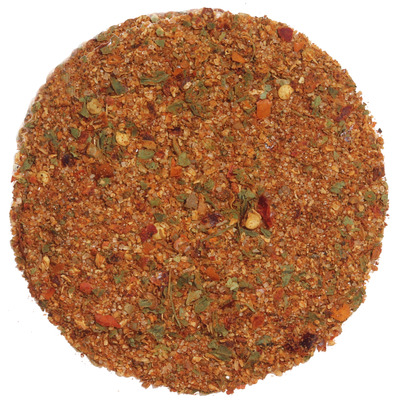 Piri-Piri Seasoning
Rub
Piri Piri is a Portuguese dish but has its roots in Africa. The name comes from the variety of chili that is often used for Piri Piri. This seasoning also includes smoked paprika, garlic, cumin, oregano, ginger, and more. Obviously, you can use it to marinate a lovely piece of chicken or meat but turning it into a sauce (by adding some vegetable oil and lemon juice) is another great application, which you can then use to spice up many different dishes.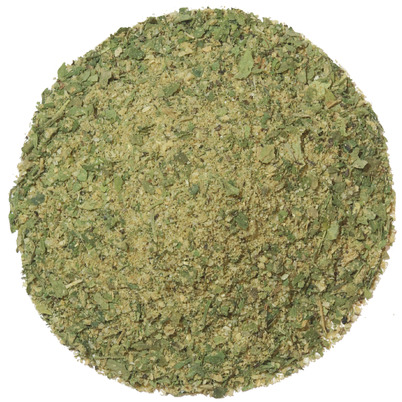 Sea Food Seasoning
Rub
Seafood needs a special kind of aromatics, which is why this Seafood Seasoning is perfect for fish, shrimp, lobster or anything else you can think of. Herbs like dill and fennel really bring out the best of whichever seafood you choose. Also, why not apply this Seafood Seasoning on gravlax? Or, if you're open to try something new, add it to melted butter, lemon and garlic for a great marinade.
BBQ Seasoning
Rub
When the weather is right (or even when it isn't!) there's not much we love to do more than firing up that barbecue. Enhance the experience by using some BBQ Seasoning, which is best used in combination with olive oil. You can add it to either meat or fish and we recommend leaving it on for 1 to 2 hours. The ingredients, such as smoked paprika, sugar, marjoram and garlic, are sure to elevate your barbecue skills to a new level.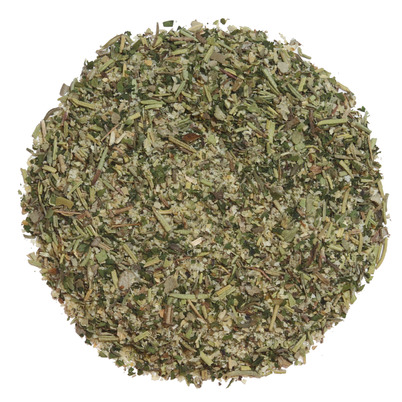 Roast Seasoning
Rub
Low and slow is often the way to go. A great roast is tender, juicy and savory, and has long been a feature during Sunday family dinners. It's still often viewed as a feast—both for the senses as well as for bonding with loved ones. This Roast rub works a treat and you can apply it together with some olive oil. Included are garlic, onion, rosemary, thyme, and more. Be sure to leave it on for 1 or 2 hours before cooking.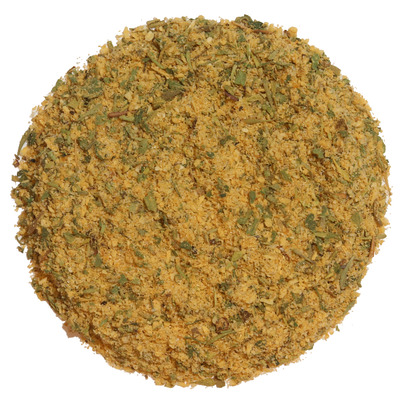 Lamb Seasoning
Rub
Lamb is eaten all over the world and combines wonderfully well with spices and other flavorful ingredients. This Lamb Seasoning is guaranteed to elevate your slow-cooked roast or barbecued lamb chops to a new level. Parsley, rosemary, oregano, mustard, sugar. It's all there. If you want to expand the use of the Lamb Seasoning, you could also try it on oven-roasted potatoes or greens. You won't be disappointed!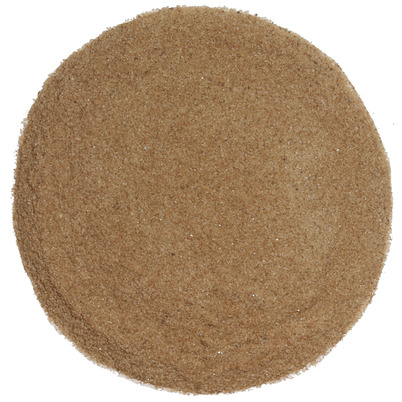 Sweet Seasoning
Rub
For something completely different, try this Sweet Seasoning. In this rub sugar, cinnamon, vanilla essence, allspice, cloves and ginger are included. You can add this Sweet Seasoning to some hot, grilled fruit —how about some pineapple or peach? There are many possibilities!
But this rub also works great on fresh, warm pancakes with syrup and is also a wonderful addition to cake, muffins or other pastries.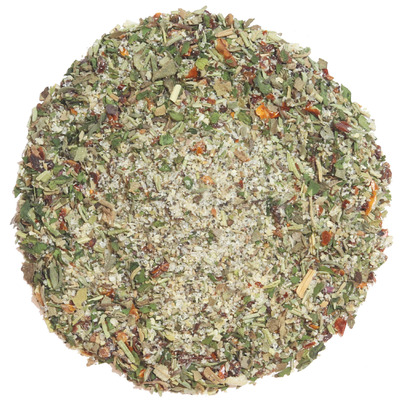 Italian Seasoning
Rub
The Italians know a thing or two about cooking. Classic Italian dishes have conquered the world, and they are enjoyed globally. While we certainly recommend applying this Italian Seasoning on beef or chicken, why not combine it with some olive oil and sprinkle it on tomatoes or mozzarella. You could also use it for olives or cheeses. Included in this seasoning are many traditional herbs, such as rosemary, basil, thyme, and oregano.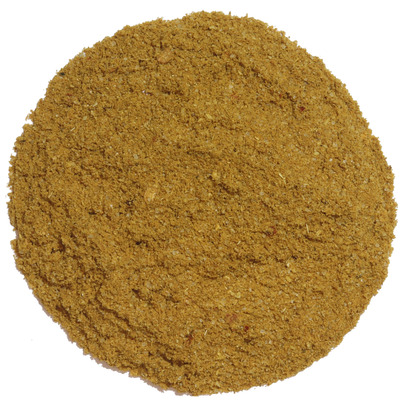 Indian Seasoning
Rub
Creating great seasoning is a delicate business, especially in the case of this Indian Seasoning. A little bit of this. A little bit of that. And the result is mesmerizing. This is an outstanding, aromatic mix of Indian spices. Included are coriander, turmeric, cardamom, fenugreek, cloves, cinnamon, and more. You could consider combining it with some tangy yoghurt and making a beautiful marinade out of it—a very common practice in the Indian kitchen!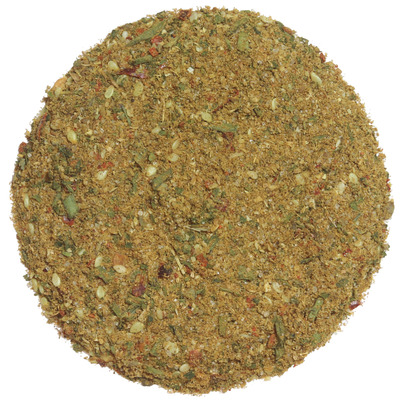 Oriental Seasoning
Rub
There's a wide variety and sheer amount of Asian spices, providing intense flavors that are unmatched in other global cuisines. This Oriental Seasoning combines some of the best into a ready-made and aromatic mix you can use to marinate meat, fish or poultry. The seasoning includes ginger, Szechuan pepper, sesame, lemon grass, and more. Rub it in, leave it for a few hours and throw it on the barbecue.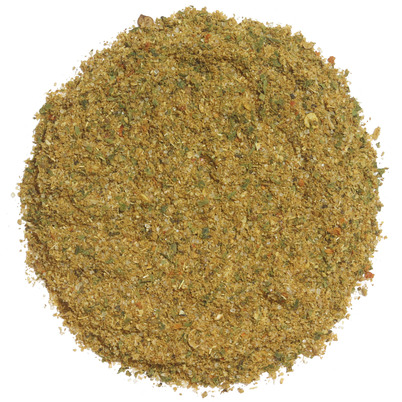 African Seasoning
Rub
This seasoning will transport you to Africa in no time! This combination of beautiful dried spices and herbs work well with any number of meats, fish or poultry, or even veggies. Coriander and parsley (among others) give it a freshness, while turmeric and cumin add another layer of depth to this rub. You can either apply it dry or add a tinge of olive oil to apply the rub. Give it 1 or 2 hours for the best result—or even longer for a more intense flavor experience.