Set 1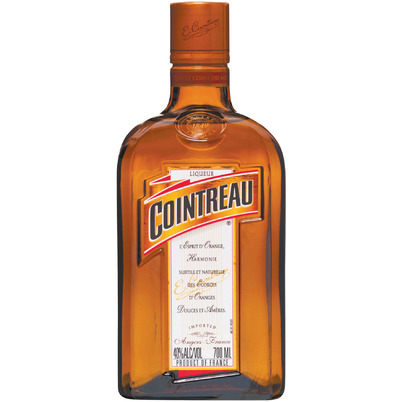 Cointreau
Liqueur
Cointreau is a so-called' triple sec', produced in Saint-Barthélemy-d' Anjou, France. The original name was' Curaçao Blanco Triple Sec'. The Cointreau distillery was founded in 1849 by pastry bakers Adolphe and Edouard-Jean Cointreau. Triple Sec is made from dried orange peels of up to 50 different kinds of oranges. The peels are soaked in alcohol, so that the essential oils from the peel give off their taste. Cointreau is drunk as an aperitif and digestive and is part of a number of well-known cocktails.

40% Vol.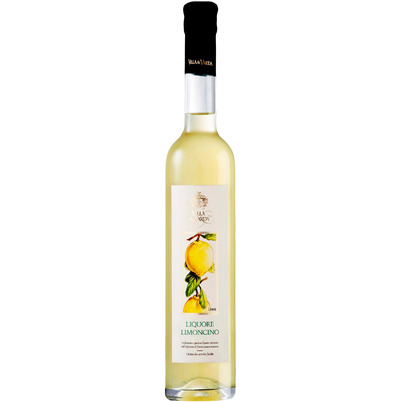 Villa de Varda - Limoncino
Italy
At the foot of the Italian Alps in Mezzolombardo, the small family business Villa de Varda is located. In addition to a selection of Grappas, they have a small-scale production of Limoncino. They buy lemons from Sorrento, the home of Limoncello, which is exactly the same product as Limoncino. When the lemons arrive at Villa de Varda, they are hand-peeled by the old ladies from the village. These peels are soaked for 8 weeks in pure grape alcohol containing 8% Grappa. The result is a pure intense Limoncino with the beautiful, soft lemon flavor.

28% Vol.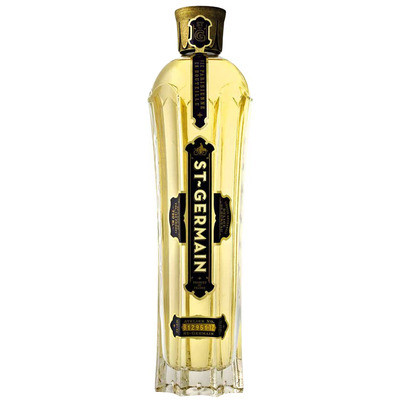 St-Germain - Elderflower
France
The elderflower for this liqueur is picked by hand in the French Alps. The company St-Germain was founded in 2007 by Robert Cooper, who died in 2016 at the age of 39; The brand St-Germain is owned by Bacardi. Praised by The New York Times as having "almost single-handedly invigorated the moribund liqueur category", this liqueur won the Grand Gold Medal at the Monde Selection in 2007, 2008, 2009 and 2010 and the Chairman Award in the Liqueur category.

20% Vol.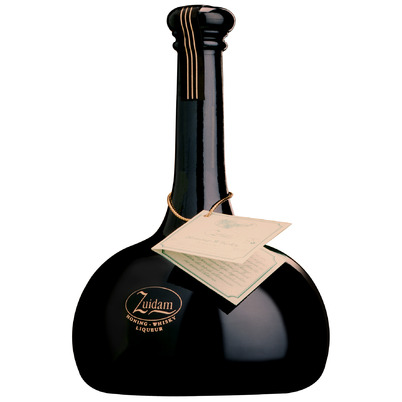 Zuidam - Honey Whisky
Liqueur
In 1974, Fred and Helène van Zuidam started their distillery in Baarle Nassau, The Netherlands. From the very first day on, they only wanted to make quality. Now that years later, their two sons have taken over the baton, that quality principle is still at the top of the list. A nice example is their honey Whisky liqueur. Dutch honey from the Brabant region and Zuidam's own Millstone whisky with some herbs and spices ensure a balanced and very soft liqueur. A special detail is that for this liqueur, their peated whisky is used. This ensures that the whisky can be recognized in the liqueur.

40% Vol.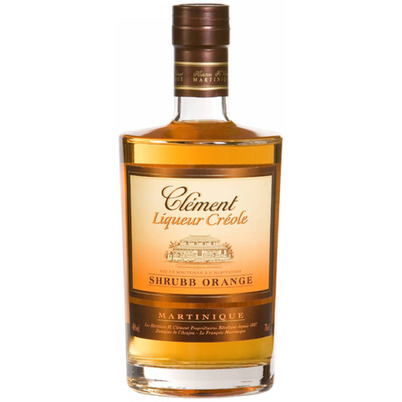 Clement - Créole Shrubb
Liqueur
On the French island of Martinique some very traditional Rum distilleries are located. The most famous of this is Clement, since 1887. Here a so-called Agricole Rhum is produced. An ancient recipe of the island is the Creole Shrubb, a derivative of the famous Grand Marnier. Instead of Cognac, they use their rum on Martinique, with Creole herbs and dried orange peels. The result is a soft intense liqueur with warm rum notes. For the real bartender it's often one of his secret ingredients. Also very good, pure and slightly chilled.

40% Vol.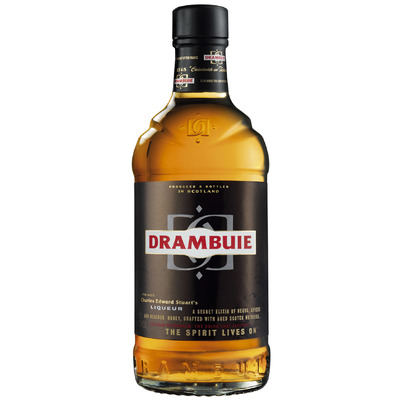 Drambuie
Liqueur
A few centuries ago, Scots already mixed their whisky with honey and herbs. The recipe for Drambuie, from the Clan MacKinnon of the island of Skye, also dates from that time. For a long time, this Clan made their liqueur according to their secret recipe with Whisky, heather honey, herbs and spices. The name comes from Celtic and means 'a drink that satisfies' (a dram buidheach). In 2012, the brand was acquired by William Grant, known from Glenfiddich, who of course did not change anything to the recipe.

40% Vol.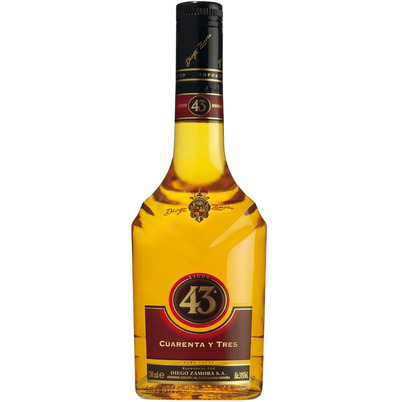 Licor 43
Liqueur
In Roman times, in Carthage, there was already a kind of liqueur, Liqvor Mirabilis, which meant 'miraculous liquid'. That Elixer is the source of inspiration for Licor 43's recipe, launched by the Zamora family in 1946. Citrus fruits, vanilla and spices form the basis of this liqueur, which according to the makers contains exactly 43 ingredients. The liqueur is softly sweet with clear citrus notes. After Spain, Licor 43, has conquered the whole world with a sophisticated marketing campaign.

31% Vol.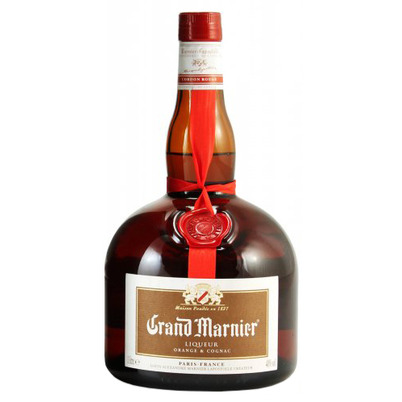 Grand Marnier - Cordon Rouge
Liqueur
Cognac and orange; that's the golden combination of Grand Marnier. When Alexandre Marnier-Lapostolle created the recipe in 1880, he could never have imagined how much success his drink would achieve. The oranges still come from the Caribbean and are of the Bigaradia breed. The oranges are picked when they are not ripe yet. Then the oils in the skin still have the most aromas. The peels are dried in the sun and later in France soaked in alcohol. Together with matured Cognac and herbs, the beautiful beverage Grand Marnier is created.

40% Vol.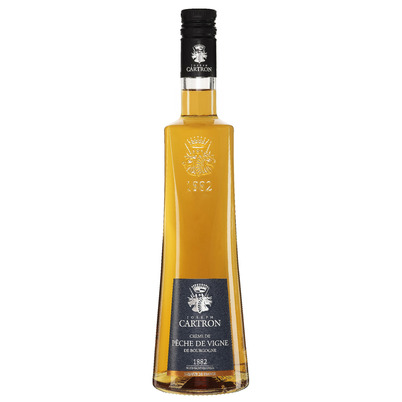 Cartron - Amaretto
Liqueur
In 1882 Joseph Cartron started creating liqueurs in Argilly, located in Burgundy, France. Cartron still uses only high quality ingredients, absolutely without the addition of any colouring or flavouring. Amaretto is of Italian origin; the name comes from 'amaro', Italian for bitter. The basis for a good Amaretto is fresh, green almonds that are soaked in alcohol for weeks. This is in contrast to major brands, which no longer use almonds. This is why this Amaretto has a special and mildly intense almond flavour.

25% Vol.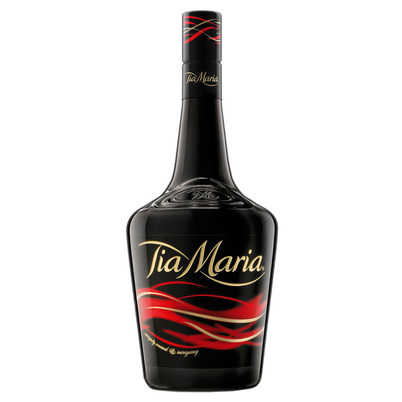 Tia Maria
Liqueur
Tia Maria means 'Aunt Maria' and is a Jamaican coffee liqueur based on rum. The base is the famous Blue Mountain coffee bean from Jamaica to which vanilla sticks and spices are added. In the end, everything is mixed with Jamaican Rum. According to tradition, it is a very old recipe that would have been taken along by the servant of a Spanish girl who fled from Jamaica around 1700. It took until the 1950s before the recipe was rediscovered. Tia Maria is a sweet soft coffee liqueur.

20% Vol.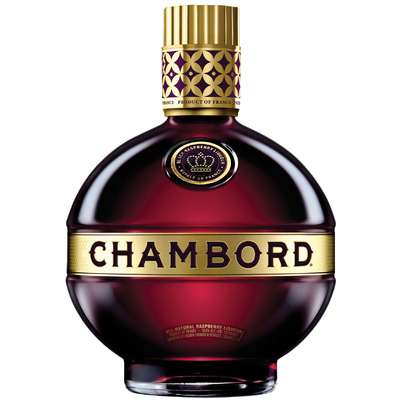 Chambord - Black Raspberry
France
Although Chambord, as a brand, started in 1982, this liqueur was already made in the 17th century in honor of a visit of King Louis XIV at Chambord, located in the French Loire Valley. During the preparation, whole raspberries and blackberries are distilled in French cognac, using honey, herbs and spices, vanilla from Madagascar and citrus from Morocco. After that, the remaining fruit is pressed for the natural sugars and juice.

16.5% Vol.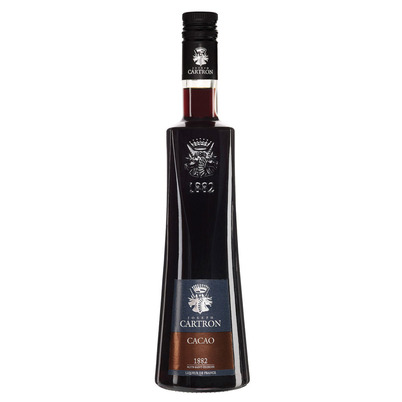 Cartron - Cacao
Liqueur
Cartron works closely with some traditional cocoa farmers in Ivory Coast. Here the best beans are selected for their cocoa liquor. In France, these cocoa beans are lightly roasted and chopped and distilled. Distillation releases all flavours and aromas. The result is a very intense cocoa alcohol. After that, matured Cognac is added, which provides a soft basis in which the deep cocoa flavours are very nicely displayed. Recommended for the true chocolate lover!

25% Vol.