Set 1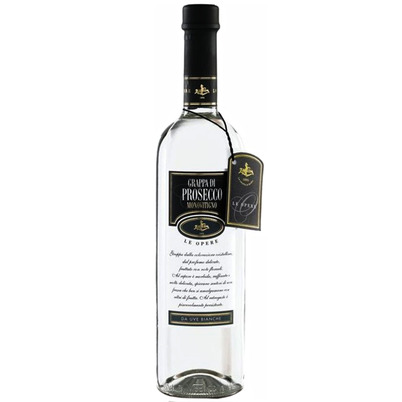 Le Opere - Prosecco
Veneto
The Zanin Distilleria in Zugliano (Veneto) has been making Grappa since 1895. Zanin started early on with Monovitigno Grappa, which means nothing more than that the Grappa is made from one kind of grape. After pressing the grapes by the winemaker, the pulp goes to the distillery. The alcohol is steamed out of the pulp and Grappa is distilled from it. The white Prosecco grape is quite light and easy, which is easily recognizable in the Grappa. Fresh fruit tones with a little pepper. Unfurtunately, you won't find bubbles in this Grappa, like in Prosecco wine.

40% Vol.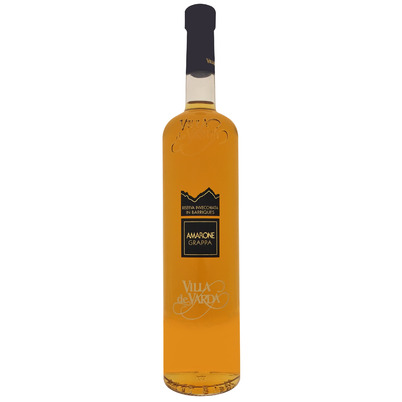 Villa de Varda - Amarone Riserva
Trentino
At Villa de Varda in Mezzolombardo they only use grapes from their own country to make their wine. After pressing, this Grappa is made from the pulp. Amarone grapes, from which the wine is called Valpolicella, are dried before being made into wine. The wine is a lot less sweet, making the Grappa more solid and intense thanks to this method. This Amarone has matured for at least 6 months in oak casks.

40% Vol.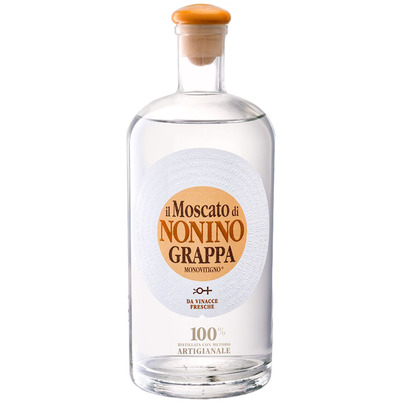 Nonino - Moscato
Italy
In 1897 Orazio Nonino establishes his own distillery in Ronchi di Pavia. In 1933 the distillery moves from Ronchi to Percoto. Here, the Noninos introduce their "Aquavitae Optima"; a test which would lead to the creation of Monovitigno (single variety) Grappa. This grappa is distilled from the pulp of the Moscat grape immediately after pressing and fermentation. In order to guarantee the best quality of the distillates, Nonino only produces during the wine harvest.

41% Vol.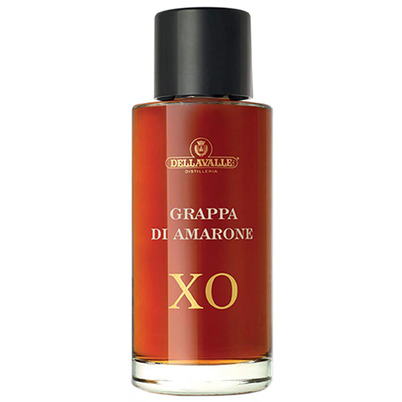 Dellavalle - Amarone XO
Piedmont
Grappa producers are increasingly starting to release much older Grappa. Slowly but surely something like a premium range is emerging. Roberto Dellavalle, who opened his distillery near Asti (Piemonte) in 1983, has been doing this for some time; he likes to bring quality to the market. This Amarone Grappa has matured for 36 months on huge oak barrels. After that, the Grappa was matured for another 36 months on small barrels, in which Amarone wine was aged. The colour of this Grappa comes mainly from the last maturation. The Amarone is powerful, fruity and has soft wood notes.

42% Vol.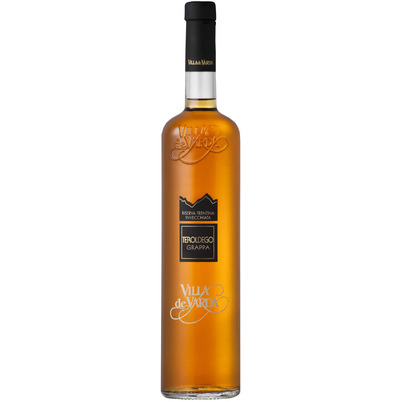 Villa de Varda - Teroldego Riserva
Trentino
The brothers Michele and Paolo Dolzan are the 4th generation in the Villa de Varda (Mezzolombardo, Trentino) distilleria. What makes this house unique is that they only use grapes from their own land. So they make their wine and their Grappa from the same grapes. The pulp enters the boilers within half an hour after pressing, so there is little or no contamination in the pulp. The Teroldego is a typical Trentino grape; very suitable for a sturdy Grappa. Villa de Varda also releases a white variety, and this Riserva, which has matured about half a year on oak wood.

40% Vol.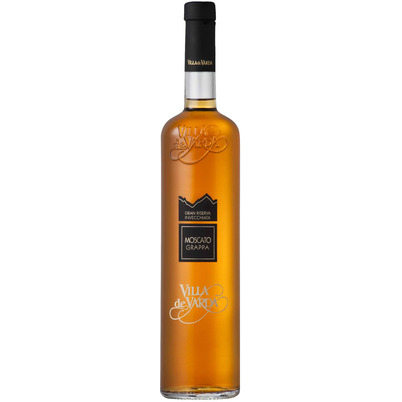 Villa de Varda - Moscato Riserva
Piedmont
The town of Asti (Piemonte) has become famous for its Moscato d'Asti, a slightly sparkling sweet white wine. Roberto Dellavalle likes to make Grappa out of it. The Muscat (Moscato) grape makes for a slightly sweet, soft and spicy Grappa. This Moscato has matured for a year, hence the beautiful color. The reason why so much Grappa is made in Italy is actually very logical; the state taxes the grape pulp. Wine makers therefore sell their pulp to Grappa distillers. The Grappa distillers have a wide range of pulp and can make more than enough Grappa.

40% Vol.