Set 1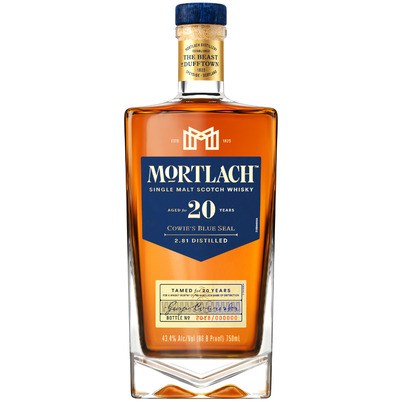 Mortlach, 20 Y
Speyside
Nicknamed 'The Beast of Dufftown' by famous whisky writer Dave Broom, Mortlach is a whisky that has long been championed by connoisseurs. Finally, the distillery is starting to gain a wider audience. The Mortlach, 20 Y is the oldest whisky in the new range, which was launched in 2018. It matured solely in sherry casks and was named 'Cowie's Blue Seal', after one of the original bottlings of Mortlach dating back to 1909. The Mortlach, 20 Y is balanced and complex – a whisky that deserves your time and attention.

43.4% Vol.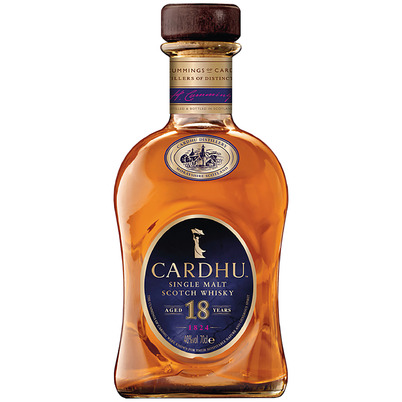 Cardhu, 18 Y
Speyside
Farmer John Cumming and his wife Helen started making illicit whisky in the early 1800s. It wasn't until 1823 that Cardhu received an official distilling license. Cardhu is one of the oldest distilleries in Speyside, and research suggests it was Helen who was first in charge of the operation. At the end of the 19th century the distillery was sold to John Walker & Sons, and ever since Cardhu has been an important element of the Johnnie Walker blends. The long-aged Cardhu, 18 Y is a rich and complex whisky, while retaining the soft and approachable style the distillery is known for.

40% Vol.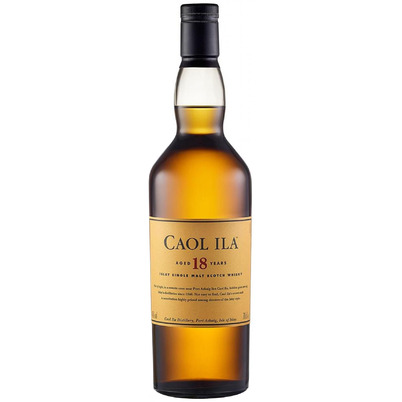 Caol Ila, 18 Y
Islay
Die Single Malts von Caol Ila sind sehr rar. Aufgrund der weltweit wachsenden Frage nach Caol Ila wurden in 2002 3 verschiedene Versionen abgefüllt; alle original distillery Abfüllungen, die von Destillation bis zur Abfüllung von den besten Experten begleitet werden. Caol Ila zeichnet sich durch einen eleganten Geschmack, geringe Torfverwendung und eine große Komplexität aus. Ein sehr schöner und exklusiver, 18 Jahre alter Islay, der Torf, Rauch und Süße gut balanciert.

43% Vol.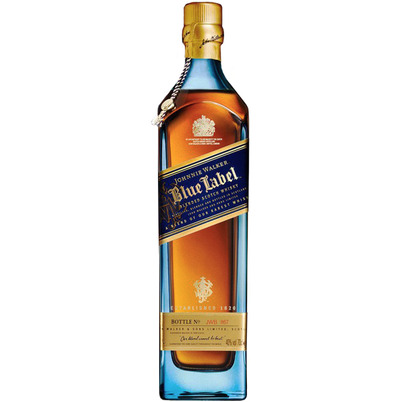 Johnnie Walker - Blue Label
Blended Scotch Whisky
Johnnie Walker's flagship whisky! This blend of 16 of the rarest Scotch single malts is an homage to the art of blending, perfected by father John Walker and son Alexander. It is a very limited whisky, which is why every bottle has its own individual number. The whiskies have aged for an exceptional amount of time, often in former sherry casks. Rich malts from the iconic Isle of Islay are at the heart of Johnnie Walker Blue Label. The result is a sublime, smoky and tasty whisky.

40% Vol.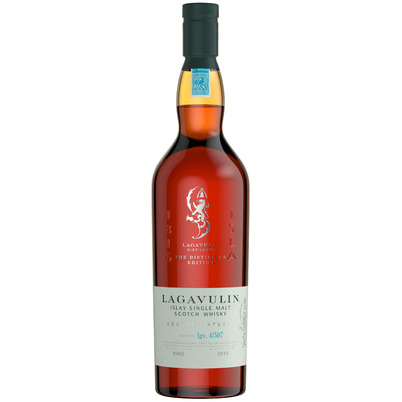 Lagavulin - Distillers Edition
Islay
For over two centuries, Lagavulin has proved itself capable of producing one of the best single malt whiskies in the world. The Lagavulin, 16 Y has become iconic, but the Lagavulin Distillers Edition provides extra depth of flavor. The whisky spent a final period of time in oak casks that were previously used to mature Pedro Ximénez – a style of sherry wine that is known for its sweetness. Lagavulin, with its smoky and coastal profile, integrates incredibly well with this wine finishing. The Lagavulin Distillers Edition is an enticing balancing act between sweet and savory.

43% Vol.
Talisker, 18 Y
Islands
Founded in 1830, Talisker long had the distinction of being the only distillery on the Isle of Skye. With the recent boom of small craft distilleries, that is no longer the case. However, Talisker is by far the oldest and most iconic distillery on the island. The Talisker, 10 Y is a classic, but the Talisker, 18 Y is a definitive step up. It is a masterpiece from one of the most legendary distilleries from Scotland and was named 'Best Single Malt Whisky in the World' at the World Whiskies Awards in 2007.



45.8% Vol.