Set 1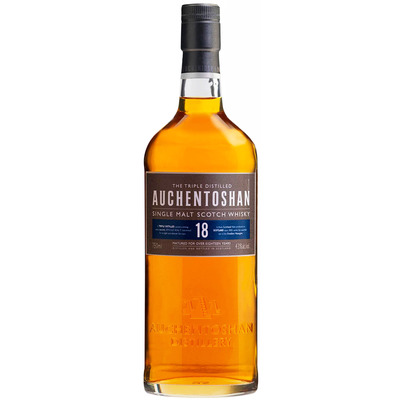 Auchentoshan - 18 Y
Lowlands
The Auchentoshan distillery is located northwest of the city of Glasgow on the River Clyde. Only 10% of the geproductie by Achentoshan itself as malt whisky marketed. After aging in American oak barrels, this Auchentoshan 18 years old is an important further step in the quality and complexity of the Auchentoshan whisky.

Vol de 43%.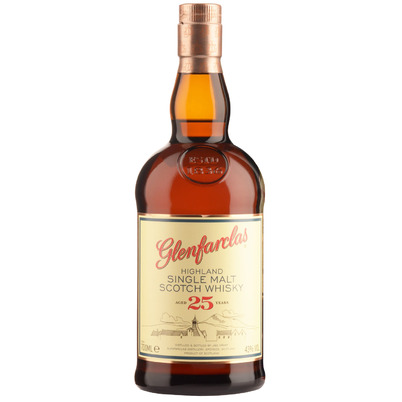 Glenfarclas, 25 Y
Speyside
Ce whisky particulier peut aujourd'hui être décrit comme un classique. Une maturation longue, et l'expérience ainsi que le savoir-faire ont permis d'élaborer ce whisky ; un whisky au goût soyeux et une palette riche. Les trois alambics de Glenfarclas ne sont pas chauffés à la vapeur, mais avec des flammes de gaz à l'intérieur des alambics; quelque chose de très inhabituel pour les distilleries écossaises.

Vol de 43%.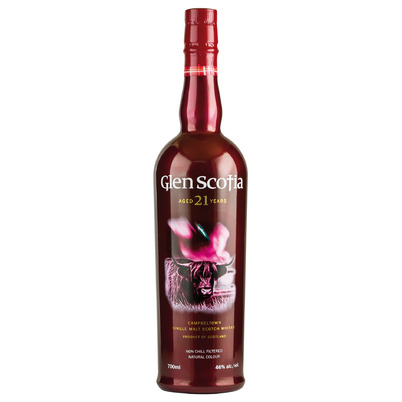 Glen Scotia, 21 Y
Campbeltown
Glen Scotia a été fondée en 1832 et après les diverses fermetures et réouvertures répétées, a redémarré en 2000 avec les travailleurs de la Loch Lomond Distillery. Excellent whisky, dans un emballage spécial. Ce Glen Scotia a vieilli 21 ans et a une forte saveur aux notes d'agrumes, de fruits et de malt.

Vol de 46%.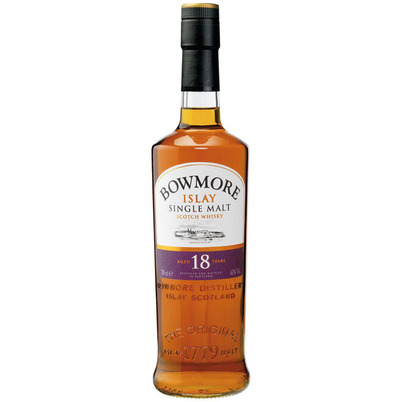 Bowmore, 18 Y
Islay
Islay a une longue et riche histoire. Le climat doux et les sols riches en tourbe, sont parfaits pour la fabrication du whisky. L'île abrite pas moins de huit distilleries, Bowmore étant la première enregistrée. Les Whiskies Islay sont connus pour leur fumée épaisse. Bowmore ne fait pas exception. Avec une maturation de 18 ans, les saveurs et les arômes sont développés dans leur meilleur âge.

Vol de 43%.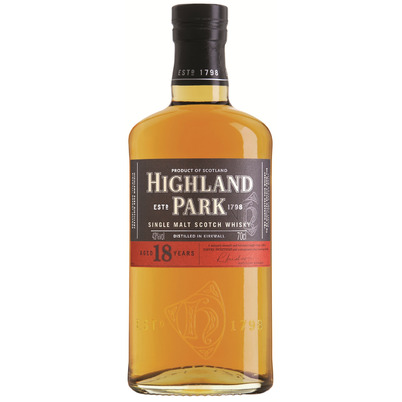 Highland Park, 18 Y
Islands
Avec l'utilisation de la tourbe locale des îles écossaises Orcades, contenant de la bruyère, Highland Park tient son goût si caractéristique. Ce jeune Single Malt de 18 ans est un whisky fumé, léger avec des notes douces de miel. Le whisky est d'une parfaite harmonie ; il n'y a pas de bords rugueux et toutes les saveurs se fondent admirablement bien. Gagnant de la médaille d'or de la San Francisco World Spirits Competition 2005.

Vol de 43%.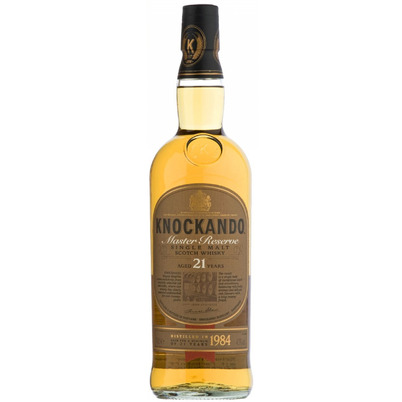 Knockando, 21 Y
Speyside
Fondée en 1898 par John Tyler Thompson avec l'idée qu'il est absurde d'acheter du whisky d'un autre si vous pouvez le faire vous-même. L'actuel maison dispose de deux alambics qui sont chauffés à la vapeur d'eau depuis 1968. 21 années en fûts de chêne soigneusement sélectionnés, ce whisky couleur cognac est merveilleusement doux et parfaitement équilibré par les notes fruitées et des tons délicats de bois.

Vol de 43%.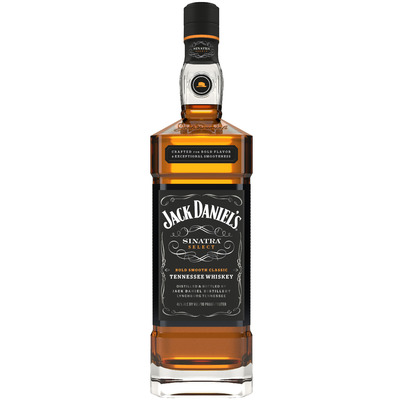 Jack Daniels - Sinatra Select
USA
Matured in unique "Sinatra Barrels", Jack Daniel's Sinatra Select is a tribute to the biggest fan of Jack Daniels; Frank Sinatra. These "Sinatra barrels" have deep grooves on the inside, which exposes the whiskey to additional oak layers. This makes for a rich amber color, bold character and a pleasant smokiness, followed by an incredibly smooth finish. This whiskey is unique in its kind. Like the singer himself.


Vol de 45%.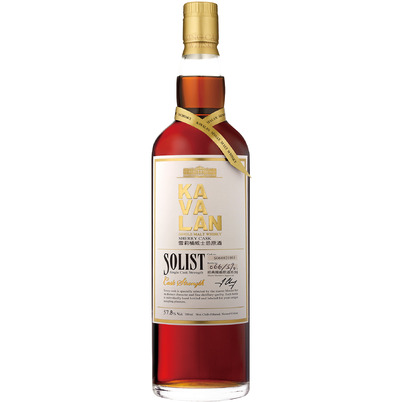 Kavalan - Solist Sherry
Taiwan
The Solist range of Kavalan consists of single cask, cask strength bottlings. This is Sherry matured single cask whisky from Taiwan, bottled without artificial coloring or chill filtration. Kavalan Solist Sherry Cask won a double gold medal at the San Francisco World Spirits Competition and was named Best Rest of the World Single Malt Whisky in the World Whiskies Awards 2012.

Vol de 57.1%.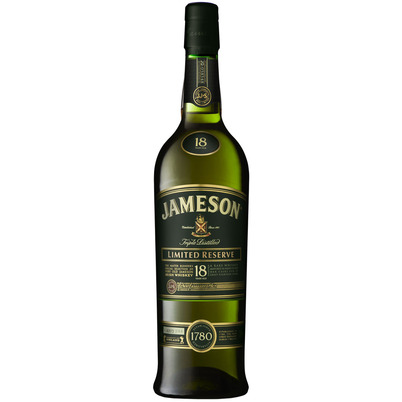 Jameson, 18 Y
Ireland
Matured for 18 years in hand-selected oak casks from Europe and America, this rare whiskey is finished in first-fill bourbon barrels. This rite of passage introduces subtle traces of vanilla to an exceptionally balanced, mellow whiskey with a lingering finale of wood, spice and toffee. An elder statesman of our portfolio, each bottle of this unique whiskey is individually numbered.

Vol de 40%.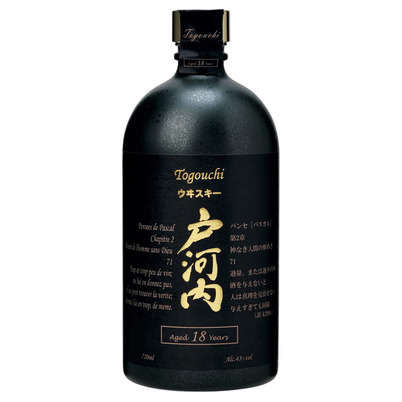 Togouchi, 18 Y
whisky
Established in 1918 in the heart of a mountainous region near the city of Hiroshima, Chugoku Jozo produces malt and grain whiskies used in the composition of Togouchi, coming from Scotland and Canada. Only aging, blending and bottling are carried out by the team of Chugoku Jozo. The Togouchi 18 years is a blended whisky aged in oak barrels and made of single malts aged for at least eighteen years.

Vol de 43.8%.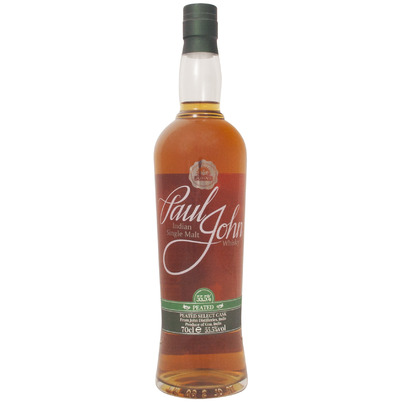 Paul John Peated Cask
India
John Distilleries PVT Ltd. Was founded in 1992 by Paul P. John. He is a first generation entrepreneur with university degrees in law and business economics. This whisky is a peated version. The peat comes from Scotland, all the other ingredients are Indian. The whisky is fully matured in bourbon barrels; something that so far counts for all John Paul whiskies. It's un-chill filtered and bottled uncoloured a cask strength of 55.5%.

Vol de 55.5%.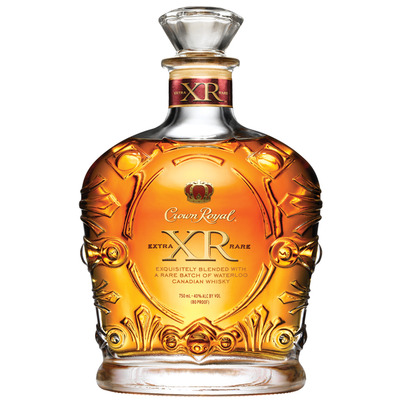 Crown Royal XR
Canada
XR stands for extra rare, the rarest in the whisky series of Crown Royal, handcrafted with a unique blend that includes one of the final batches of whiskies from the renowned LaSalle distillery. Located on the island of Montreal, the LaSalle distillery produced whiskies with a unique richness, attributed to the fine water surrounding the island. The resulting whiskies were full-bodied and exceptionally smooth. Experience its sophisticated blend of dried fruits and honey in a harmonious balance with spicy notes of Canadian rye, finishing in a lovely, round taste of raisins, cocoa and brown sugar.

Vol de 40%.
Set 2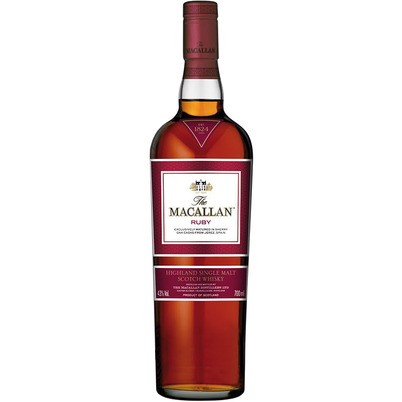 The Macallan - Ruby
Speyside
One of the very special editions of Macallan 1824. The 4 whiskies, which are sold without age indication, all have experienced excellent aging in sherry casks and are named after their color. ThisMacallan Ruby has a full ruby color and delicate sweet notes of orange, raisin and ginger. This Ruby is very complex and has a very rich fragrance and flavor. This makes it the most special of the 4.

Vol de 43%.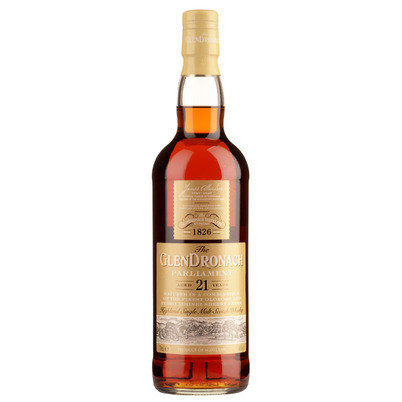 GlenDronach, 21 Y - Parliament
Highland
This GlenDronach has matured for 21 years in a combination of the finest Oloroso and Pedro Ximinez Sherry Casks. It is named Parliament after the birds that where nesting all around the distillery.

Vol de 48%.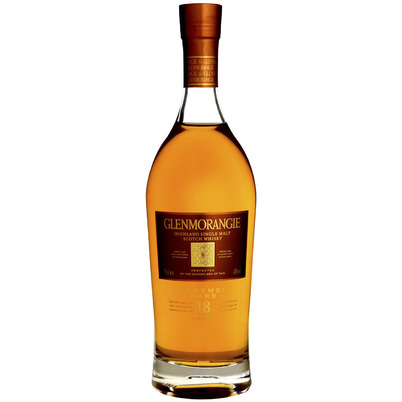 Glenmorangie, 18 Y
Highlands
The 18 Years Old is a single malt Scotch whisky of serious distinction. Maturing in American white oak casks for 15 years, approximately 30% is transferred into Spanish Oloroso casks for further 3 years maturing. When both elements have reached 18 years, they are blended back together. A wonderfully creamy and thick 18 year old whisky, that's won gold for 'best whisky' at the World Whisky Awards in 2010.

Vol de 43%.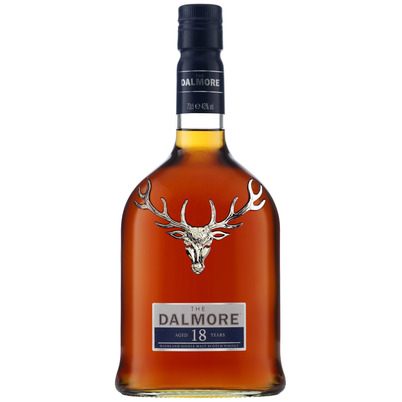 The Dalmore, 18 Y
Highland
Une maturation durant 14 années dans des fûts de chêne blanc américain ex-bourbon, le whisky est ensuite transféré dans des fûts en bois de xérès oloroso Matusalem 30 ans d'âge pendant encore quatre ans. Embouteillée à 43%, The Dalmore de 18 ans offre une expérience gustative provocante et intense avec un arrière-goût durable de la cannelle et la muscade.

Vol de 43%.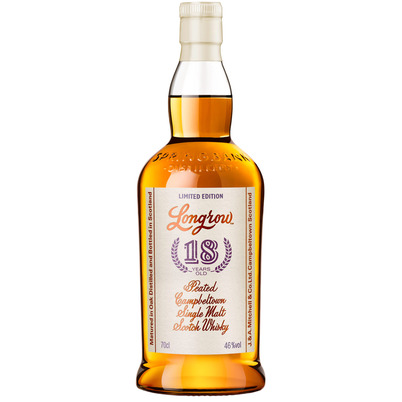 Longrow, 18 Y
Campbeltown
Before once a year cleaning the stills at Springbank and before they begin distilling the Springbank whisky, first the fuller, more peaty whisky Longrow. Springbank is distilled 2½ times, while one distills Longrow 2 times. This whisky is non chill-filtered, so that all his original flavors are retained. For the drying of their 'home malted' green malt, exclusively for Longrow 100% peat is used, which needs a drying time of 65 hours.

Vol de 46%.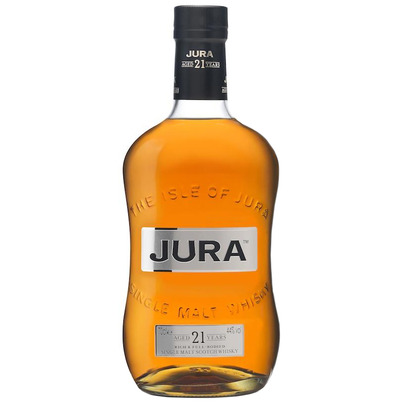 Isle Of Jura, 21 Y
Isle Of Jura
This 21 year old exclusive addition to the Jura family was a Bronze medal winner at the 2005 International Wine and Spirits Competition. The spirit of the island and the history of the distillery, which began in 1810 and brought back to life in 1963, can be savored in every exquisite drop. Jura whiskies offer power without intense peat smoke. This exclusive malt offers a rich and full body with a sherry finish.

Vol de 44%.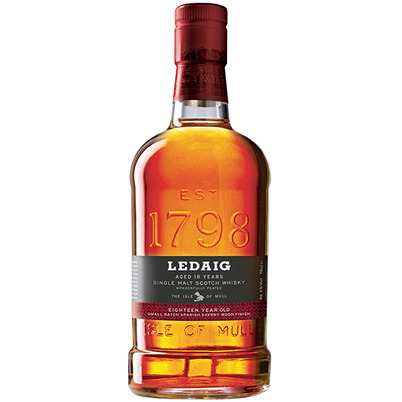 Ledaig, 18 Y
Isle of Mull
Half of the whisky made in Tobermory Distillery on the Isle of Mull, is very richly peated and is bottled as Ledaig Single Malt. The Lochan source high in the mountains makes for particularly aromatic water. The combination with the malted barley and dried peat, provides a smoky, peated single malt whisky aged 18 years in oak barrels in ancient cellars, free of outside influence.

Vol de 46.3%.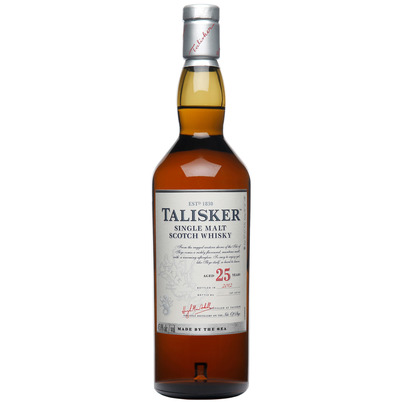 Talisker, 25 Y
Isle of Skye
This powerful 25-year matured whisky comes from the only distillery on the Isle of Skye. Today however, a large part of the production matures on the mainland in refill bourbon and sherry and wine barrels. The entire production process is controlled by computer. The very peaty water flows through a stream along the distillery and has great influence on the taste. A whisky with an explosive and complex character, you have to learn to appreciate.

Vol de 45.8%.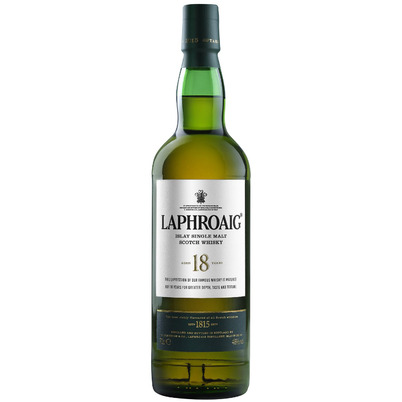 Laphroaig, 18 Y
Islay
This 18 Year Old malt of Laphroaig is made in limited quantities each year and savoured by a fortunate few. Non-chill filtered for a depth of taste and texture. A soft, sweet and spicy Islay peat smoke greets you when it's poured into the glass. Maturing for 18 years on the island of Islay, an oak sweetness as well as a faint hint of the sea can be detected.

Vol de 48%.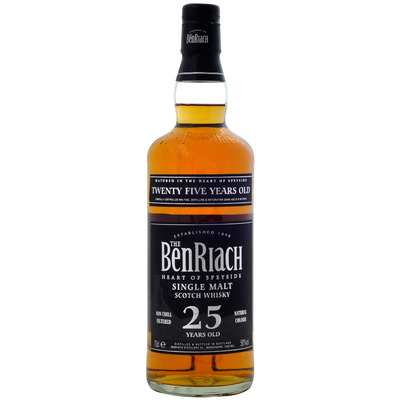 The Benriach, 25 Y
Speyside
The strong reputation of these independent distillery in the Speyside region in the north-east of Scotland, is again underlined with this whisky. Benriach has retained its unique character by the traditional methods that are still used. This malt has matured for 25 years in 3 different types of casks and is non chill-filtered and non- colored. Won a Gold Medal in 2012 at the International Wine & Spirits.

Vol de 46.8%.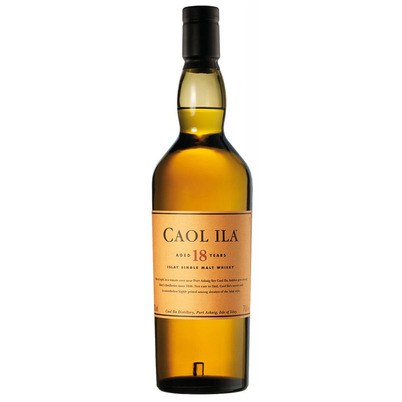 Caol Ila, 18 Y
Islay
The single malts of Caol Ila are very scarce. Because of the worldwide increasing demand for Caol Ila, in 2002 3 different versions were bottled; all original distillery bottlings, guided by the best experts from distillation to bottling. Caol Ila is characterized by the elegant taste, the metered use of peat and the enormous complexity. This very beautiful and exclusive 18 year old Islay has a wonderful balance between peat, smoke and moderate sweetness.

Vol de 43%.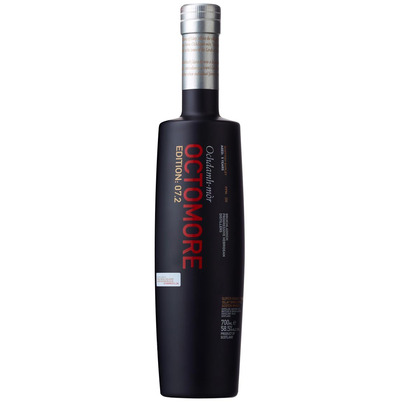 Octomore 07.2 208 Ppm
Islay
The latest edition of the range of the world's most heavily peated whiskies. This is the most peated whisky you'll probably ever taste. A limited edition that combines 2 spirits, 1 matured in classic american oak casks and 1 matured in casks that once contained syrah from the great vineyards of the northern Rhone valley. All are held full term, providing the time and space for the subtle strength of European oak to temper the cultured fruit notes of classic french viniculture. Peated to 208ppm it is released at five years old when the massive phenols so characteristic of this extraordinary single malt are at their most vital.

Vol de 58.5%.