Set 1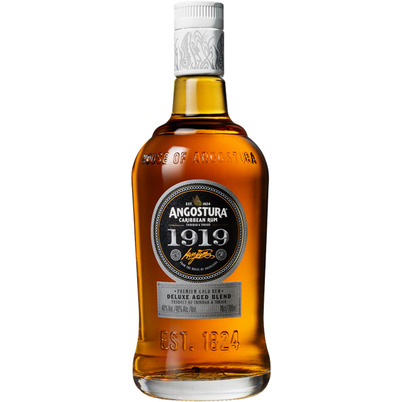 Angostura - 1919
Trinidad & Tobago
A Trinidad and Tobago Rum, from the distillery where the Angostura bitters also come from. Founded in 1824, Angostura is a traditional distillery where they produce a soft rum. Because Trinidad has been ruled by England for a long time, their Rum is part of the English style. The story of the 1919 dates back to 1932, when they discovered some old barrels of rum from 1919, which they mixed with their 8 year old Rum. An unfiltered, soft rum with clear vanilla tones.

Vol de 40%.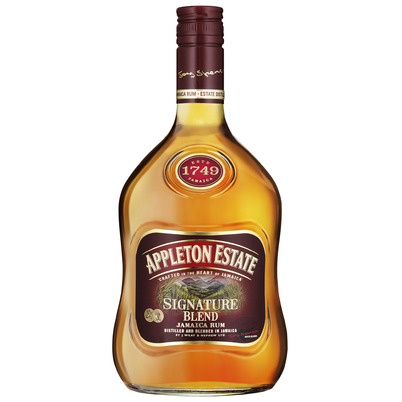 Appleton Estate - Signature Blend
Jamaica
The Appleton plantation already existed in 1655, when the English conquered Jamaica on the Spaniards. Rum has also been produced since 1749. The Appleton is an English style Rum, Jamaica rum is a very hard Rum with fruits and hints of rubber. The Rum is Pot Still distilled and matured in Jack Daniel's barrels. This Signature is a blend of up to 15 Rums, after blending the Rum is matured a few months extra on new oak barrels.

Vol de 40%.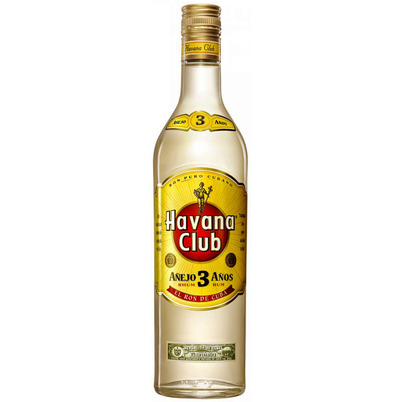 Havana Club, 3 Y
Cuba
Havana Club is the leading Cuban rum brand and the Havana Club 3 Y is easily its best-known expression. It is 100% made in Cuba and has a fresh character that makes it a perfect ingredient for Cuban Mojitos or Daquiris. Havana Club 3 Y ages in ex-bourbon casks giving the rum a light straw-like hue. It is the most rewarded Cuban rum with 27 medals in tasting competition in the last four years.

Vol de 40%.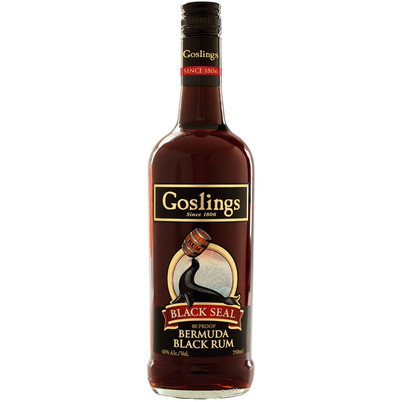 Goslings - Black Seal
Bermuda Islands
Goslings - Black Seal is a distinctive, dark rum blended in Bermuda. The rum ages for 3 to 6 yeas in re-charred American oak barrels that have previously been used to age bourbon. Goslings Black Seal is distilled in both pot stills and continuous stills and has been around since the 19th century. It's called Black Seal after the black sealing wax that was used to seal the champagne bottles in which it was reclaimed from the British Officer's Mess.

Vol de 40%.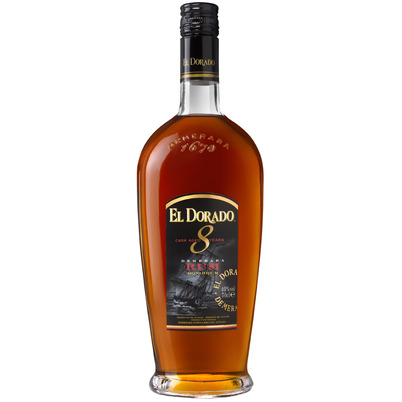 El Dorado, 8 Y
Guyana
El Dorado Rum is produced at Diamond Distillery, the last surviving rum distillery in Guyana. All El Dorado rums are made using molasses produced by the local sugar factory from 100% Demerara sugar. Diamond Distillery can produce a slew of different rums, which benefits the El Dorado 8-years-old. It is a blend of aged rums from no fewer than four of the traditional stills, including the original wooden Coffey still from Enmore, and the double wooden pot still from Port Mourant.

Vol de 40%.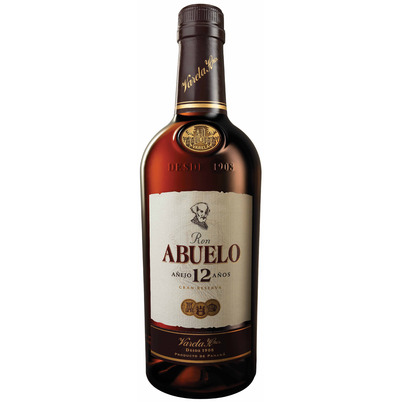 Abuelo, 12 Y - Gran Reserva
Panama
After the establishment of the republic of Panama, José Varela started a cane mill in Pesé in 1908. In 1935 he started making Rum. Abuelo is a recognizable Panamanian Rum in the Spanish style; soft with beautiful sweet influences. The Rum has matured for 12 years according to the Solera principle (the barrels are filled with new Rum every year). The Gran Reserva is fruity with herbs and nuts; a wonderful example of a Panama Rum.

Vol de 40%.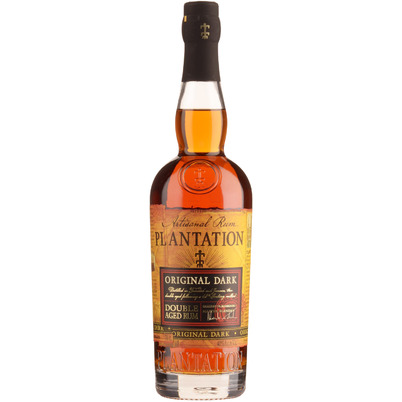 Plantation - Original Dark
Caribbean Islands
Plantation Rum is an artisanal range of rums from the great terroirs of the tropics, founded by Alexandre Gabriel. Plantation Original Dark is a rum sourced from Barbados and Jamaica, distilled in both continuous stills and large copper pot stills. While the rum from Barbados has aged for 1 to 3 years, the Jamaican rum has spent 10 to 15 years in wooden casks. After a final period of aging in a wooden vat in France, Plantation Original Dark is born – a rich and intense style representative of the best Jamaica and Barbados have to offer.

Vol de 40%.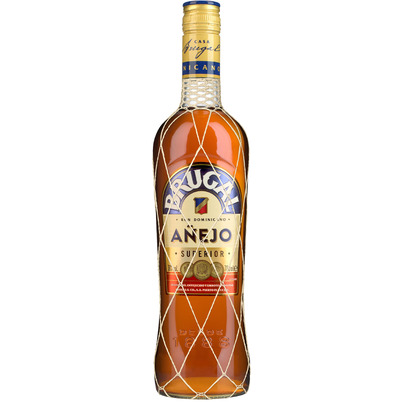 Brugal - Anejo
Dominican Republic
Brugal Anejo is an experience, and to sip it will make any day a little more special. Don Andres Brugal Montaner had one dream: to perfect the art of rum-making. That's how he came to move to the Dominican Republic in 1888. Currently the 5th generation of the Brugal family ensures that the high standards set by their forefather are being met. Brugal Anejo matures in ex-bourbon American oak casks for up to 5 years. The result is a clean, smooth and not-so-sweet spirit that you won't soon forget.

Vol de 38%.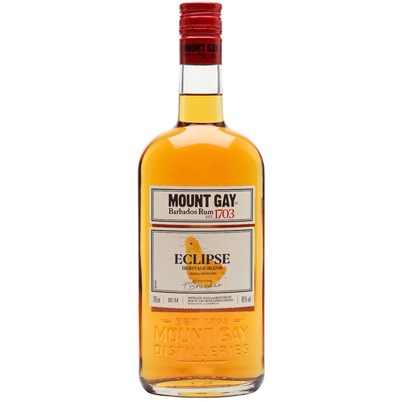 Mount Gay - Eclipse
Barbados
In 1703, the production of Rum by the Mount Gay distillery on the island of Barbados was already a fact. This probably makes them the oldest working Rum distillery in the world. Traditionally, they still work in the English style with copper pot stills, in which they distil twice. Eclipse is named after the total solar eclipse and the appearance of the comet Halley in 1910. The roasted ex-bourbon casks also have light smoke notes.

Vol de 40%.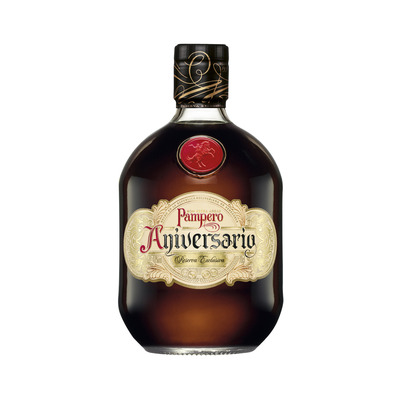 Pampero - Aniversario
Venezuela
The Pampero Distillery was founded in 1938 in Caracas, Venezuela. The rum is distilled from local sugar cane molasses in Column Stills, in the tradition of Spanish style. The Pampero Aniversario was first made in 1963 in honour of the 25th anniversary of the Pampero distillery. The rum has matured in ex-Bourbon barrels. The difference in temperature between the day and the night is big in Venezuela, which gives an optimal ripening.

Vol de 40%.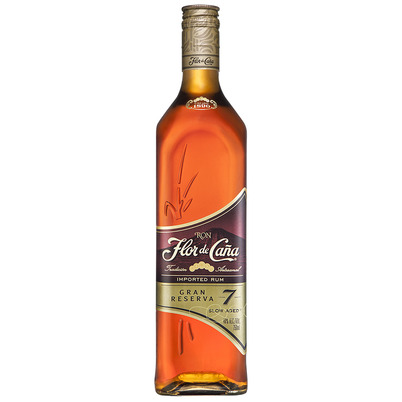 Flor de Cana, 7 Y
Nicaragua
Flor de Cana (flower of sugar cane) is the most famous rum of Nicaragua. The distillery was opened in 1890 and is located at the foot of the San Cristobal volcano in the northwest. The distillery was set up by the Pellas family. The fifth generation is now in power. Their Rums are made of sugar cane molasses in the Spanish style. The 7-year-old Rum is a Gran Reserva and has matured on ex-Jack Daniels barrels.

Vol de 40%.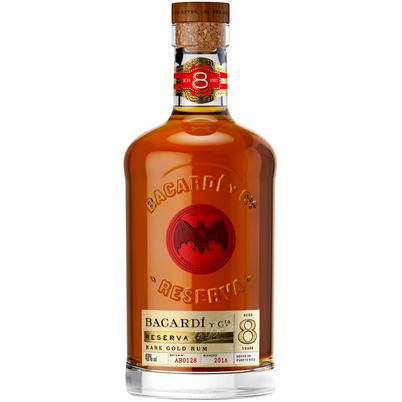 Bacardi - Reserva Ocho, 8 Y
Puerto Rico
Bacardí Reserva Ocho was created in 1862, making it one of the oldest private rum blends in the world. Since then, the Bacardí family has enjoyed it as their personal reserve—for seven generations long. Aged for a minimum of 8 years, this unique golden hued sipping rum is now available globally for everyone to enjoy. It works great neat, but don't overlook the classic Old Fashioned cocktail—just with a rummy twist.

Vol de 40%.