Set 1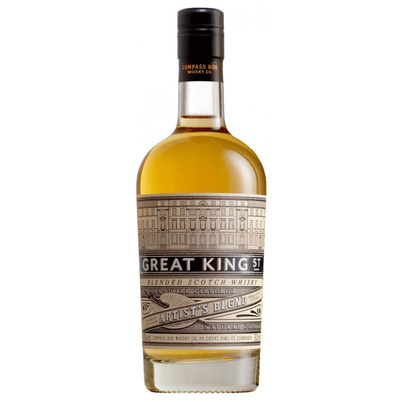 Compass Box - Great King Street Artist's Blend
Scotland
With Great King Street we will rediscover the joys of blended Scotch whisky. All types of whisky drinkers can really enjoy this unique dram, from beginner to connoisseur. Fruity and spicy with a high proportion of malt whisky (about 50%). Seductive, and far too drinkable. High quality single Lowland grain, combined with Highland and Speyside malt whiskies and aged in 3 different types of oak casks. John Glaser did his magic tricks again! A great addition to the world of whisky.


43% Vol.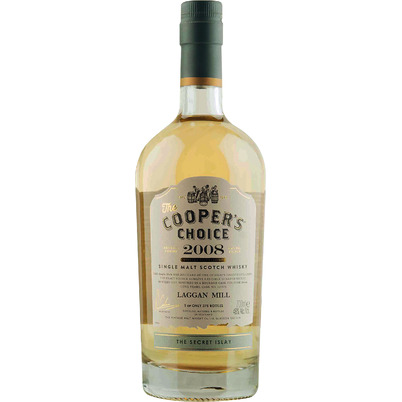 Coopers Choice - Laggan Mill, 8 Y
Islay
This whisky is an 8 years old, single cask bottling, matured from 2008 to 2016, of which only 400 bottles have been produced. The whisky is bottled by an independent bottler for the Cooper's Choice range. However, where this Laggan Mill comes from is a mystery, but it is said that Lagavullin is the distillery behind this whisky. This is a smooth whisky full of character with a sweet vanilla, fruity approach to a famous distillery. Certainly a must try.


46% Vol.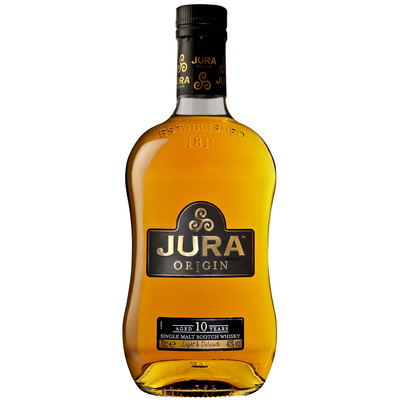 Isle of Jura, 10 Y - Origin
Isle of Jura
Next to Islay is the island of Jura. The Isle of Jura distillery has been here since 1810. On the island live 200 people and 5000 deer. The water used by Jura comes from a lake nearby, the "Loch a' Bhaile-Mhargaidh". This water is peat-containing and gives the whisky a light soily taste. The malt for the whisky is not peated, but dried with hot air. This 10-year-old Jura has matured on bourbon casks and is firm and floral.

40% Vol.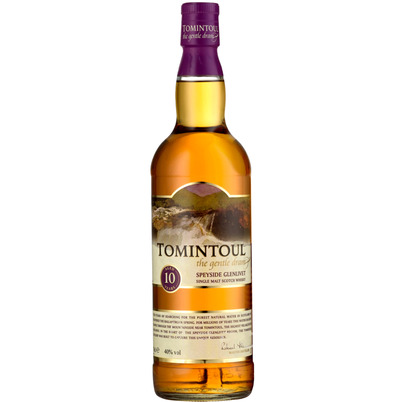 Tomintoul, 10Y
Speyside
The Tomintoul distillery, pronounced Tom-in-'t-Owl, lies a few kilometers from the village on the edge of the forest, near Avon in the town of Glenlivet. This gentle, 10-year-old single malt has matured in the best ex bourbon barrels and is the first bottling of Distillery Tomintoul since the acquisition in 2000. Gold medalist in China in 2006 and silver medalist in 2007 at The International Wine & Spirit Competition in London.

40% Vol.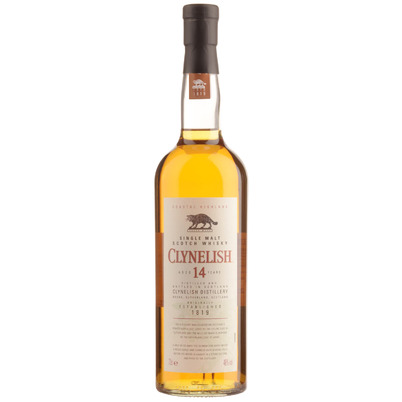 Clynelish, 14 Y
Highlands
In 1968, in the north of Scotland, at Brora on the North Sea coast, the Clynelish distillery was built. It was built next to the old Brora distillery (1819) which was closed forever in 1983. Clynelish is a typical production distillery, built to make Whisky for the blends of Johnnie Walker and others. A small portion is destined for Single Malt and matures on bourbon caks. This is a robust Highland Whisky with light smoke tones.


46% Vol.
Laphroaig - Quarter Cask
Islay
This is a single malt whisky from Islay. Because in the smaller 125 liter 'Quarter Casks', the spirit has about 30% more contact with the wood during maturation than with standard casks, this process is much more intensive. The additional influence of the oak gives a softer, sweeter character to the flavor, beautifully combining with the Laphroaig characteristic peat smoke.

48% Vol.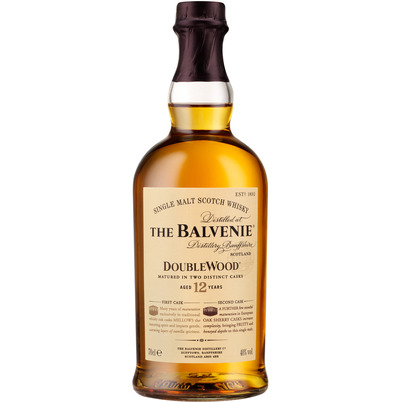 Balvenie, 12 Y - Doublewood
Speyside
This distillery grows its own barley, has its own malt floor, coopers and coppersmith for the care of the casks and boilers and is the longest active malt master in the industry. Balvenie 12 Y DoubleWood is a classic Speyside, matured in bourbon casks for 10 years and finished for 2 years in Oloroso sherry casks. The aging in bourbon casks gives the whisky the traditional smooth flavor and the sherry casks adds the strength and depth of flavor to it.

40% Vol.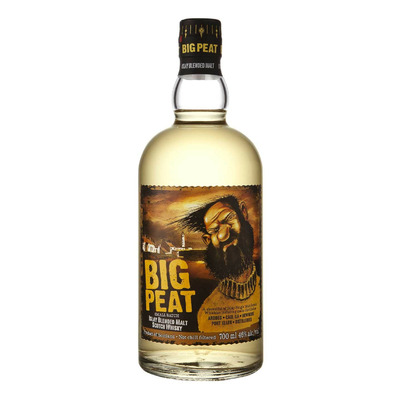 Douglas Laing - Big Peat
Islay blend
Big Peat is a blended malt of Islay. Blended from Ardbeg, Bowmore, Caol Ola and Port Ellen (!) malts, this whisky is an absolute winner. We will never know how many Port Ellen is in the bottle, but it brings elegance and balance to the rest of the young malts. Big Peat is bottled in different alcohol contents and certainly if you can lay your hand on a cast strength, immediately open the bottle!

46% Vol.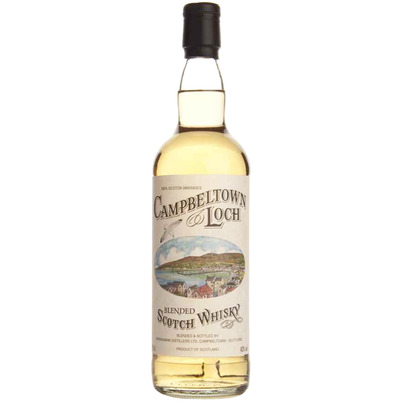 Campbeltown Loch, 5 Y
Scotland
This whisky is named after the famous Loch near the fishing town of Campbeltown at the tip of the Kintyre peninsula and is a blend of Springbank and Longrow. Both whiskies come from the same stills, from the famous Springbank distillery. The lightly peated Springbank and the heavier peated Longrow together create a special blend; A combination of smoke, fruit, vanilla and herbs. This 5 year old has a value for money that is more than fine!

40% Vol.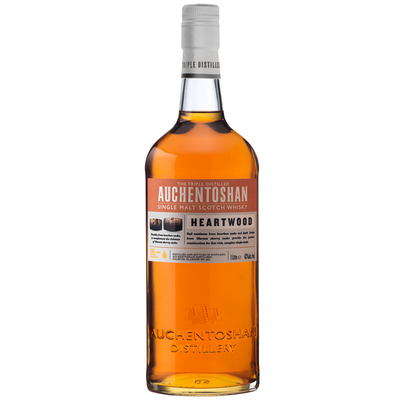 Auchentoshan - Heartwood
Lowlands
A 3 times distilled whisky, as it is a lowlander! The Auchentoshan Distillery was opened in 1825 by Irish refugees, which probably explains the light character. This Heartwood is named after the heart of the oak tree. The wood therefore plays an important role in this whisky. Aged on firmly roasted bourbon and Spanish Oloroso sherry barrels, it is a mix of 2 worlds. The whisky is soft, has citrus and the bitter of the wood comes back well. A true homage to the oak tree.

43% Vol.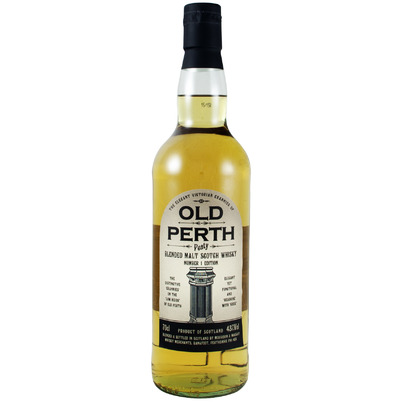 Old Perth Peated
Scotland
A blend of peated Single malt. There would be 4 different whiskies from the west of Scotland in this blended malt. The vast majority comes from the Tobermory distillery on the island of Mull; in this case their peated whisky, Ledaig. Peated whisky has become very popular, but that's just one of the many reasons for the popularity of this particular whisky. Lots of peat smoke, fruit, especially citrus and some oak. A very beautiful, peated whisky.

43% Vol.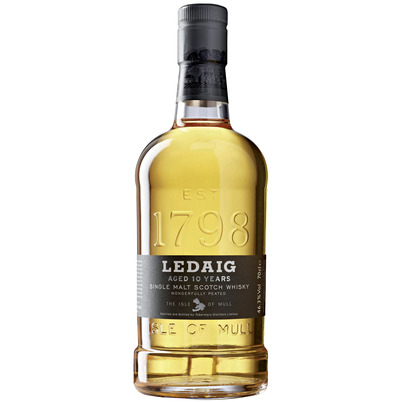 Ledaig, 10 Y
Islands
Ledaig is produced in The Tobermory distillery, the only distillery on the island of Mull, and is located in the harbor town of Tobermory on the rugged west coast of Scotland. This whisky is aged 10 years in oak barrels in ancient cellars, without any outside influence. The Lochan source, high in the mountains, makes for particularly aromatic water. Along with malted barley, which is specially dried with peat, the result is this smoky, peaty single malt.

46.3% Vol.
Set 2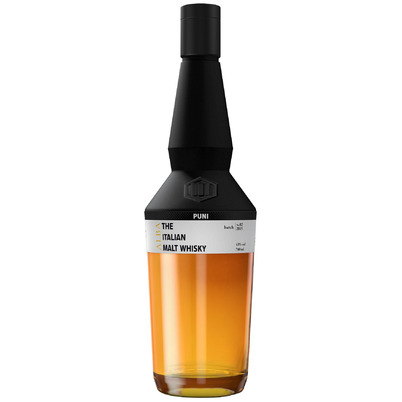 Puni - Alba
Italy
After years of contemplation and planning, builder Albrecht Ebensperger quite literally laid the foundation of the first Italian whisky distillery in 2010. This Italian whisky is made with malted wheat, malted barley and malted rye. Alba is Italian for 'dawn', but also means 'Scotland' in Scottish Gaelic. Puni Alba is aged for 3 years in Sicilian Marsala casks before a finishing period in handselected casks that previously held peated whisky from Islay.

43% Vol.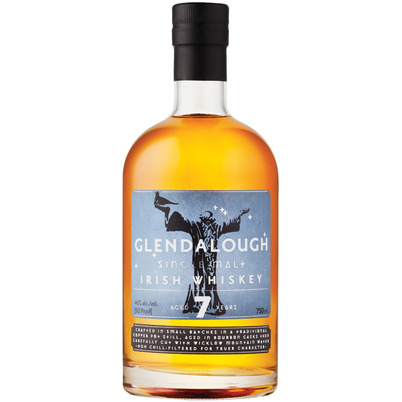 Glendalough, 7 Y
Ireland
Glendalough literally means 'valley of 2 lakes'. It is a remote valley on the Irish East Coast, near Wicklow. Glendalough is the first new Irish Craft Distillery, founded in 2014. The label shows St. Kevin, who stayed in the wilderness for 7 years before he died in 617. This is also the reason why their first bottling contains 7 years old Whiskey. This is an Irish Single Malt, probably bought from Bushmills in Northern Ireland before their own distillery opened in 2014.

46% Vol.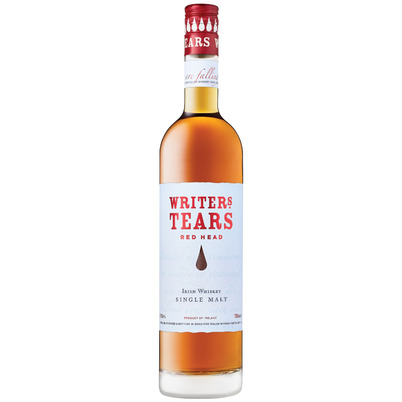 Writer's Tears - Red Head
Ireland
In 2009, Writer's Tears was launched. A tribute to the Irish Whiskey from the 19th century. The Whiskey comes from Carlow, Ireland's granary, and is named after the time when many poets in Ireland tried to find inspiration in Whiskey. The nickname of this Whiskey was 'Writer's Champagne', or also often called 'Writer's Tears'. This Red Head is a Single Malt, who has matured on Spanish Oloroso sherry casks.

46% Vol.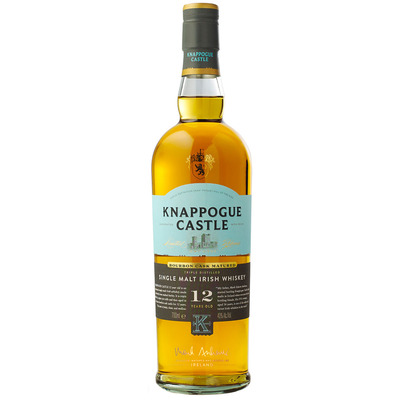 Knappogue Castle, 12 Y
Ireland
In 1951 Mark Andrews, owner of the Knappogue Castle, bought barrels of whiskey from other distilleries, which he left to mature in sherry barrels. 36 years later it was bottled as 'Knappoque Castle'. His son selects some good barrels from one distillate each year with whiskey expert Jim Murray. Per 'vintage' year the taste and smell can vary because of that. Irish whiskey makers state that no peat fire is used for malting.

40% Vol.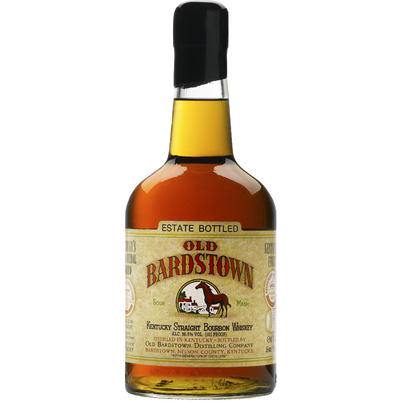 Old Bardstown Estate
U.S.A.
Kentucky Bourbon Distillers Ltd. was founded in 1935 as the Willett Distilling Company by father Lambert and son A. L. "Thompson" Willett. In the 1970s, the family switched to producing Ethanol in the 1970s, something that did not work out well because this fuel never really took off. The company continued in the 1980s as a blender until they opened another distillery in 2012. This 10-year-old Old Bardstown is a real Kentucky Straight with a high corn share.

50.5% Vol.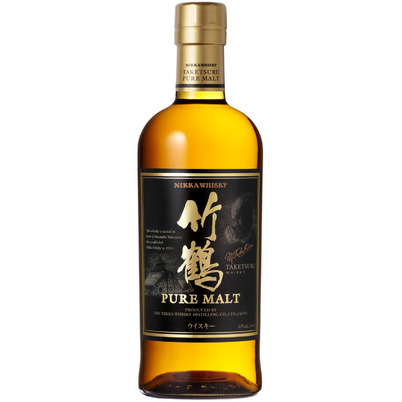 Nikka, Taketsuru - Pure Malt
Japan
A non-age-statement expression of Nikka Taketsuru Pure Malt whisky, named after the company's founder, Masataka Taketsuru. Released in 2014, this bottling is a blend of malts aged 10 years on average in different types of oak casks. A high percentage of Miyagikyo malt gives this whisky a fresh fruity character, joined by mature aromas from an important sherry cask influence on the malt.

43% Vol.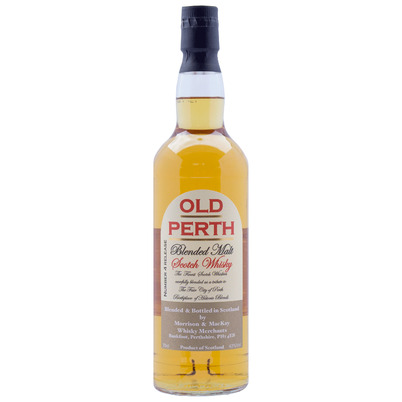 Old Perth no. 4
Scotland
Like an hommage to the old town of Perth and the whisky brand, Morrison & Mackay made this blended malt; a mix of different single malt whiskies, unlike blended whiskies where, besides single malt, also grain whisky is mixed. The Old Perth brand is already very old and dates from the beginning of the 20th century, but disappeared in the seventies. The new Old Perth is a mix of different distilleries from the Scottish Highlands. The main ingredient is the whisky from the Aultmore distillery.

43% Vol.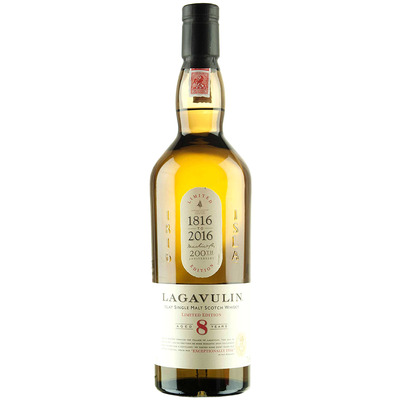 Lagavulin, 8 Y
Islay
The Lagavulin distillery was founded in 1816 and is located on the southern coast of Islay, where the' Lords of the Isles' reigned centuries ago and their fortress kept out strangers. Lagavulin celebrated their 200th anniversary with this Limited Edition, inspired by the visit that Alfred Barnard made to the distillery in 1885, when he tasted a whisky which he considered to be "exceptionally fine". The whisky matured on refill barrels of American oak.




48% Vol.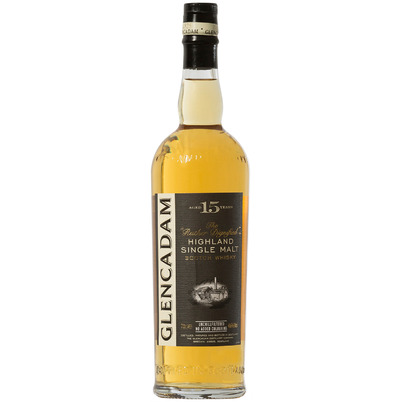 Glencadam, 15 Y
Highlands
In 1825, George Cooper founded the Glencadam whisky distillery in the ancient city of Brechin. During its existance, the distillery changed hands several times. In 2003 Angus Dundee reopened the distillery as his second distillery, Tomintoul being the first. Glencadam is now the only distillery in the county of Angus, an area of the Highlands region of Scotland and synonic to world award winning whisky. This 15 years old was produced and matured with the knowledge of centuries of craftmenship.

46% Vol.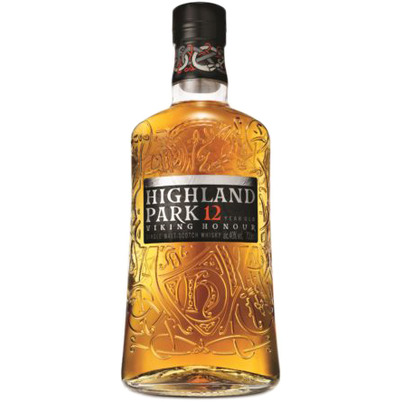 Highland Park, 12 Y
Orkney
Founded in 1798 by a direct descendant of the Vikings, Magnus Eunson. Highland Park is Scotland's most northern distillery and still has its own malt floors, where 25% of the malt comes from. This 12 year old has for the most part matured on sherry casks. The combination of own malt, sherry casks and a very traditional way of working have made this Whisky a prize winner. A lightly smoky, spicy and fruity whisky.

40% Vol.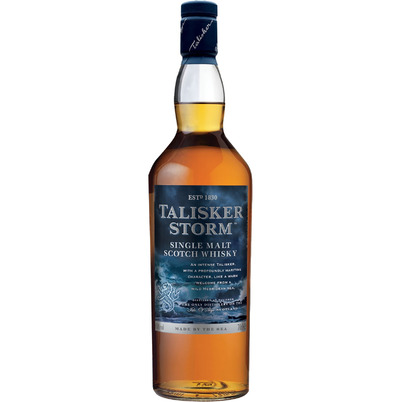 Talisker - Storm
Islands
Talisker is an Island Single Malt Scotch whisky from the largest British Isle of Skye. Because of the location of the distillery, the whisky is known for some salty flavor and its spicy character. In 2002 Talisker became the winner of gold at the International Wine and Spirit Competition for the 5th time and got the whisky Trophy 'Best single malt under 12 years'.

45.8% Vol.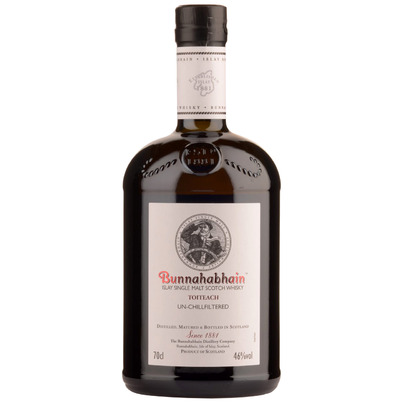 Bunnahabhain - Toiteach
Islay
A special 'un-chill filtered' and 'non colored' variation of the famous Bunnahabhain Islay malt whiskies. Through a special distillation process a slight "touch" of smoky notes will go along with the grain. The big difference with the other distilleries on Islay is that Bunnahabhain does not dry the malt with peat but with hot air. Thus this Islay malt is not smoky or peaty. For ripening, a mix of bourbon and refill sherry casks is used.

46% Vol.