Set 1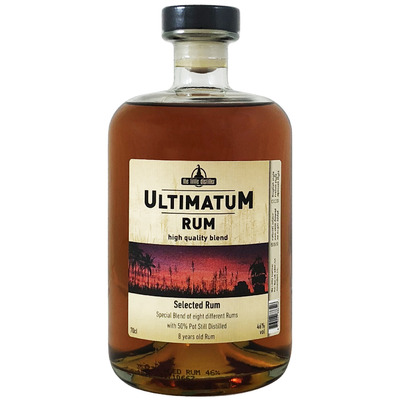 Ultimatum - Selected
blend
This Ultimatum - Selected is blended from 8 different types of Rum of at least 8 years old. 50% of the Rums used in this blend come from Melasse that was distilled in Pot-Stills. This way of distilling gives the Rum a powerful character. This is particularly obvious, because this rum contains no added sugars and is not coloured. In addition, this Rum is bottled at 46% for even more flavor.

46% Vol.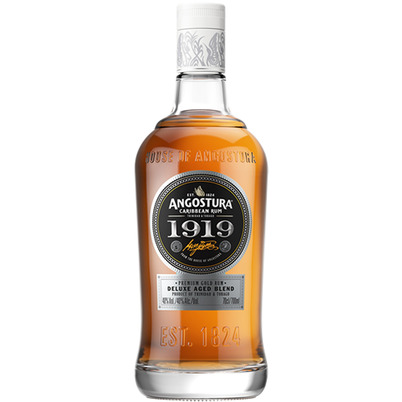 Angostura - 1919
Trinidad & Tobago
A Trinidad and Tobago Rum, from the distillery where the Angostura bitters also come from. Founded in 1824, Angostura is a traditional distillery where they produce a soft rum. Because Trinidad has been ruled by England for a long time, their Rum is part of the English style. The story of the 1919 dates back to 1932, when they discovered some old barrels of rum from 1919, which they mixed with their 8 year old Rum. A soft rum with clear vanilla tones.

40% Vol.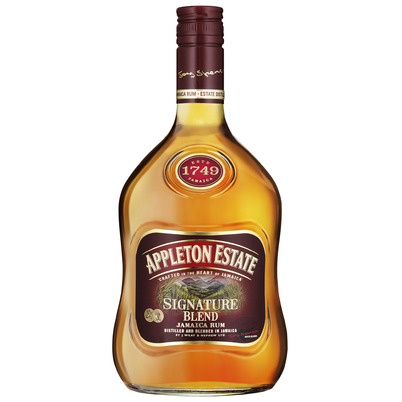 Appleton Estate - Signature Blend
Jamaica
The Appleton plantation already existed in 1655, when the English conquered Jamaica on the Spaniards. Rum has also been produced since 1749. The Appleton is an English style Rum, Jamaica rum is a very hard Rum with fruits and hints of rubber. The Rum is Pot Still distilled and matured in Jack Daniel's barrels. This Signature is a blend of up to 15 Rums, after blending the Rum is matured a few months extra on new oak barrels.

40% Vol.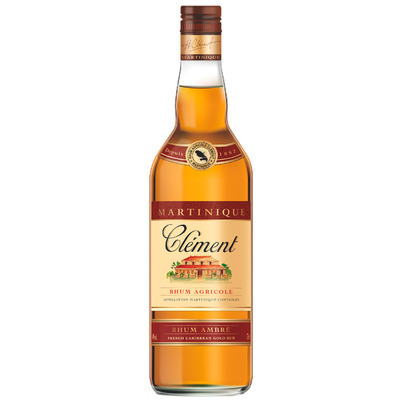 Clement - Ambré
Martinique
Homére Clement was the pioneer of the Agricole Rum. He started his distillery on the French island of Martinique in 1887, but since then not much has changed. In Martinique, Rum is not made from molasses but from sugarcane juice, called Agricole. The Rum matures in barrels of French oak, which gives a deep spicy rum, as the French style should be. In Martinique, strict legislation is in place in the area of rum, such as banning additives.

40% Vol.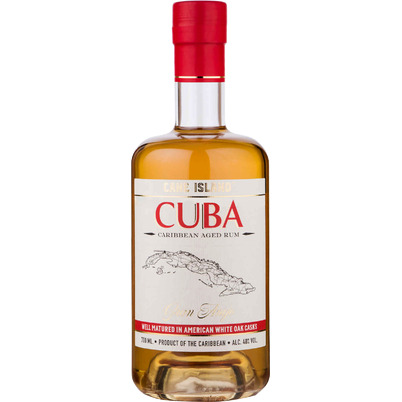 Cane Island Cuba
Cuba
Cane Island is a blender of very good Rums. This Cuba version is an assembly of several Rums of 2 Cuban distilleries; Distillery Cubay and Santo Domingo de Villa Clara. The Rum has an average age of 3 to 5 years and gives a perfect reflection of the typical Cuba Rums. Cuban rum is part of the Spanish style and has a lot of sweetness and light fruity and floral aromas. The used Rums have all been aged on American oak.

40% Vol.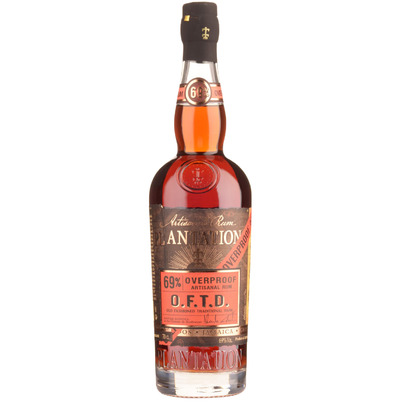 Plantation Overproof - O.F.T.D.
blend
This Old Fashioned Traditional Dark Overproof is a blend of Rums from Barbados, Guyana, and Jamaica in the overproof dark style emerged from a cooperation of 7 experts, brought together by Master Blender for Plantation Rum, Alexandre Gabriel. Jeff "Beachbum" Berry from Latitude 29, Martin Cate from Smuggler's Cove, Paul McFadyen from Trailer Happiness, Paul McGee from Lost Lake, Scotty Schuder from Dirty Dick and Dave Wondrich, cocktail historian. Over many blending and tasting sessions they made this Rum ideally suited for use in extraordinary cocktails.

69% Vol.
Set 2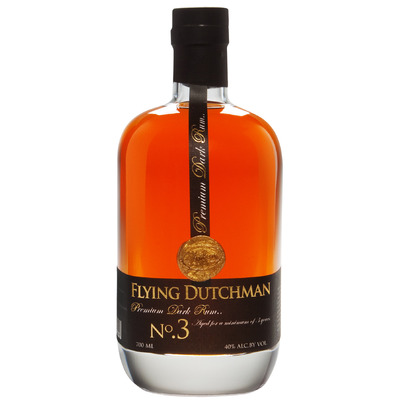 Flying Dutchman, 3 Y
The Netherlands
The Dutch distillery Zuidam purchases sugar cane molasses in the Caribbean and has been distilling a Rum in the Netherlands since 2011. After an exceptionally long fermentation period of 2 weeks, with yeast from the Caribbean, triple distillation takes place in copper pot stills. The Rum matures for over 3 years on American new barrels of 200 litres. The rum is very soft and beautifully dark in colour. This is the first Rum really made in the Netherlands.

40% Vol.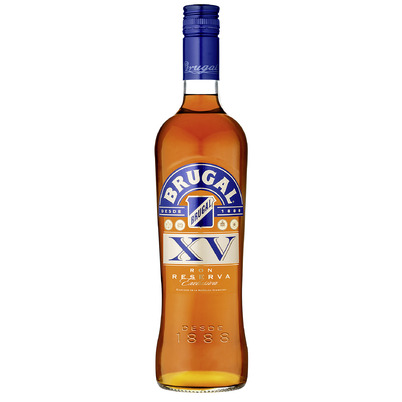 Brugal - XV
Dominican Republic
The Brugal distillery in Puerto Plata in the Dominican Republic started producing Rum in 1888. For these XV, 2 different types of wood are used; American ex-Bourbon casks and Spanish PX sherry barrels. The result is a soft dry Rum, fruity with honey tones; a clear example of the Spanish style. Especially in the aftertaste you can taste the use of the Sherry casks. This rum is easy to recognize by a gentle spiciness.

38% Vol.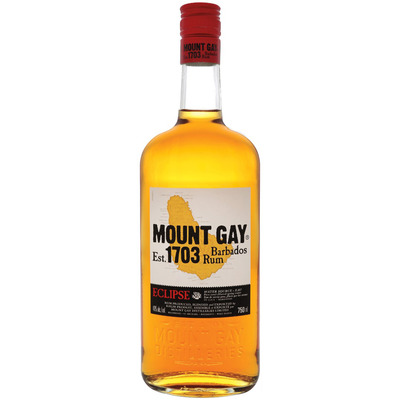 Mount Gay - Eclipse
Barbados
In 1703, the production of Rum by the Mount Gay distillery on the island of Barbados was already a fact. This probably makes them the oldest working Rum distillery in the world. Traditionally, they still work in the English style with copper pot stills, in which they distil twice. Eclipse is named after the total solar eclipse and the appearance of the comet Halley in 1910. The roasted ex-bourbon casks also have light smoke notes.

40% Vol.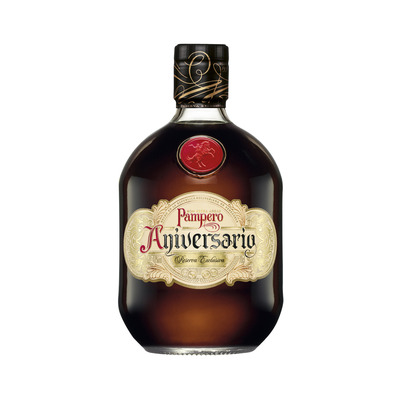 Pampero - Aniversario
Venezuela
The Pampero Distillery was founded in 1938 in Caracas, Venezuela. The rum is distilled from local sugar cane molasses in Column Stills, in the tradition of Spanish style. The Pampero Aniversario was first made in 1963 in honour of the 25th anniversary of the Pampero distillery. The rum has matured in ex-Bourbon barrels. The difference in temperature between the day and the night is big in Venezuela, which gives an optimal ripening.

40% Vol.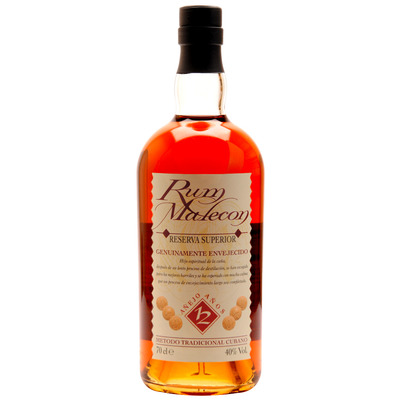 Malecon, 12 Y
Panama
The Malecon is a well-known promenade in Cuba. Yet Malecon Rum comes from Panama. The recipe for the Malecon Rum is originally from Cuba. In Panama, molasse Rums are made in the Spanish style. Panamanian sugar cane is ideal for this purpose. Malecon leaves their Rums to mature for a very long time; their oldest Rum is from 1979. This 12 years old has matured on ex-Bourbon barrels. The characteristic flavours of this rum are mainly vanilla and spicy orange tones.

40% Vol.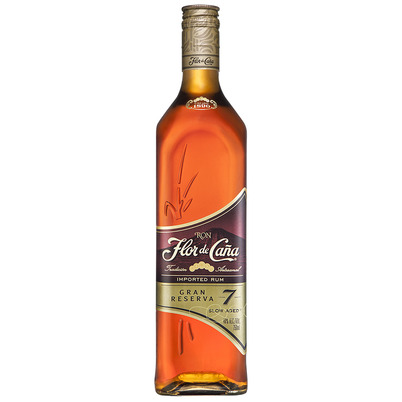 Flor de Cana, 7 Y
Nicaragua
Flor de Cana (flower of sugar cane) is the most famous rum of Nicaragua. The distillery was opened in 1890 and is located at the foot of the San Cristobal volcano in the northwest. The distillery was set up by the Pellas family. The fifth generation is now in power. Their Rums are made of sugar cane molasses in the Spanish style. The 7-year-old Rum is a Gran Reserva and has matured on ex-Jack Daniels barrels.

40% Vol.