Set 1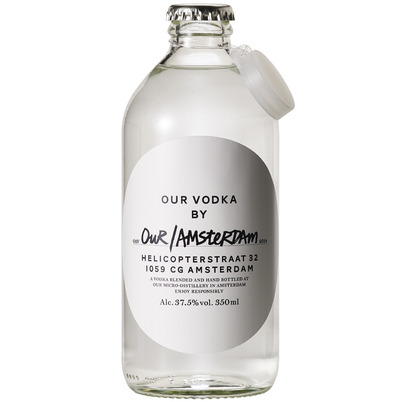 Our / Amsterdam Vodka
The Netherlands
Our/Vodka is based on the same recipe created by entrepreneurs in cities around the world. The local partners give Our/Vodka in each city its own unique character. Our/Vodka started in 2013 in Berlin and after Detroit and Seattle now also Amsterdam has its own micro-distillery with Amsterdam's owners Marcel Wortel and Ivo Hulscher. Our/Amsterdam is a quality vodka and is subtle, soft and the ideal base for any mix or just pure with or without ice.

Vol de 37.5%.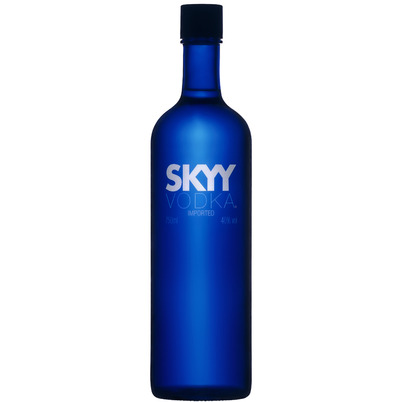 Skyy
United States
The origin of Skyy Vodka is located in San Francisco, where inventor and entrepreneur Maurice Kanbar created the brand in 1992. In a search for a 'no head ache' vodka, he realized that the headache is caused by waste (so-called "impurities") caused by the formation of alcohol. This problem is avoided by distilling the vodka 4 times and filtering in 3 phases. With this, he immediately reached his goal to, as he claims, create the most clean and pure vodka in the world.

Vol de 40%.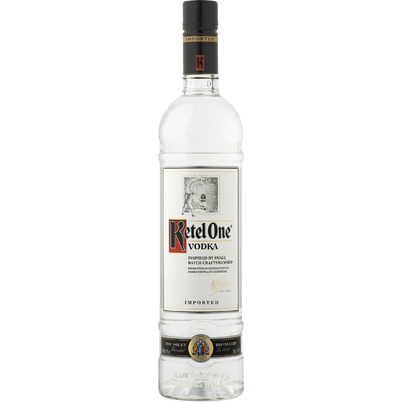 Ketel One
Pays Bas
Produced by the Nolet family in Schiedam. In the 80s, Carel Nolet realized that he could not get the Americans to drink his genever and he decided to bring his vodka to San Francisco. He served it in the pub where all the bartenders went to have a drink after work. A smart move because Ketel One Vodka is now the number 1 in the United States. An exceptional product, to taste both crisp and soft on finish.

Vol de 40%.
Pure Green Organic
France
A 100% organic wheat vodka, smooth and yet full of character, that tells its story from the historic Cognac region, born at Chateau Bonbonnet by a sixth generation Maître de Chai (cellar master). After harvesting the organically grown winter wheat it is distilled 6 times it in a column still to create a clean and smooth distillate. The spirit is then blended with fresh spring water that has gone through a careful filtration.

Vol de 40%.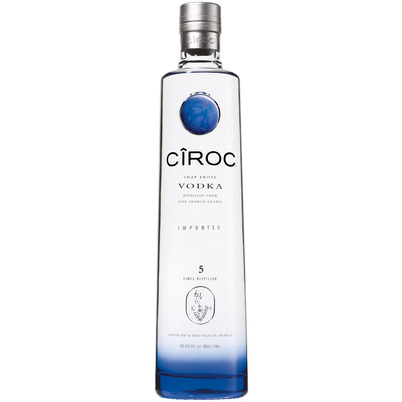 Cîroc
France
This vodka has been awarded ultra-premium vodka, a predicate only a few have. Ciroc Vodka is made from top quality ingredients; distilled from Ugni Blanc and Mazuac Blanc grapes, grown in the Gaillac and Cognac region of France, known for their rich and deep flavor. The vodka is distilled 5 times. The first 4 distillations take place in stainless steel kettles. The final distillation is performed in a traditional Armagnac style copper pot still.

Vol de 40%.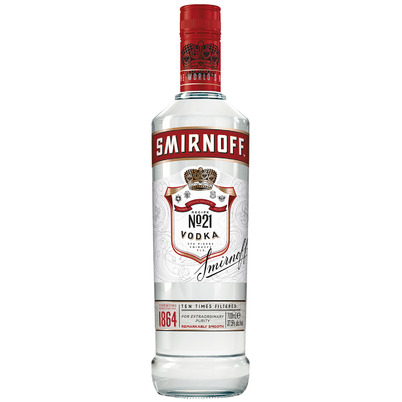 Smirnoff No. 21
Scotland
Créée en 1864, la vodka Smirnoff No. 21 Premium est désormais la première marque de vodka la plus vendue au monde et est présente dans plus de 130 pays. Trois fois distillée à partir d'un mélange de différents grains, et filtrée dix fois à travers sept colonnes de charbon de bois respectueux de l'environnement, elle est un spiritueux onctueux au goût exceptionnellement pur.
La vodka Smirnoff No. 21 Premium est la base pour bon nombre de long drinks et cocktails : servie directement ou « on the rocks » sur des glaçons, avec du soda au gingembre et du citron vert frais pour un Moscow Mule classique, ou encore avec de la liqueur d'orange, du jus de cranberry et du jus pressé de citron vert pour un Cosmopolitan sophistiqué. Pour plus de fantaisie, mélangez la vodka Smirnoff No. 21 Premium avec du jus de tomate, de la sauce Worcestershire et du Tabasco et vous obtenez un Bloody Mary explosif.
Cette vodka polyvalente est idéale pour faire de délicieuses boissons à la maison.

Vol de 37.5%.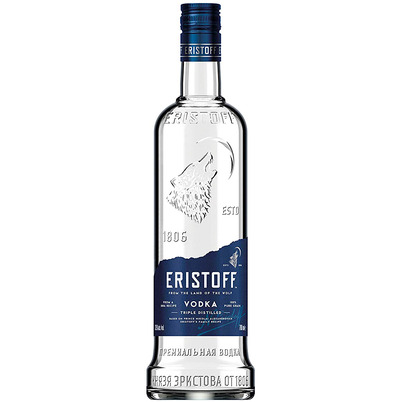 Eristoff - Brut
France
Eristoff was named after Prince Eristoff and based on his personal recipe from 1806. To this day Eristoff Vodka is as clean and crisp as it was two centuries ago, embodying the true nature of the wolf: nocturnal and instinctive. The wolf was chosen by the Eristoffs as the icon for the vodka, which was born in the country of Georgia, which is also known as 'The Land of the Wolf'.

Vol de 37.5%.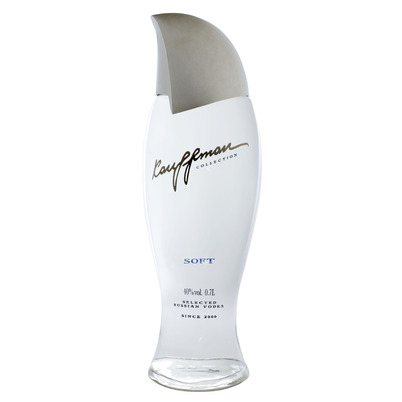 Kauffman Soft
Russia
Kauffman Vodka is produced in Moscow, Russia. Introduced in 2000 by Dr. Mark Kauffman. It is produced from the wheat of a single harvest; thus, it has a specific vintage. Kauffman insists that each year, strict quality control measures be taken to ensure the optimal quality of the wheat crop. As a result, Kauffman may not be produced in years when the wheat harvest is deemed substandard. To ensure only the highest quality, this vodka is distilled 14 times and filtered twice: once through birch charcoal, and once through quartz sand.

Vol de 40%.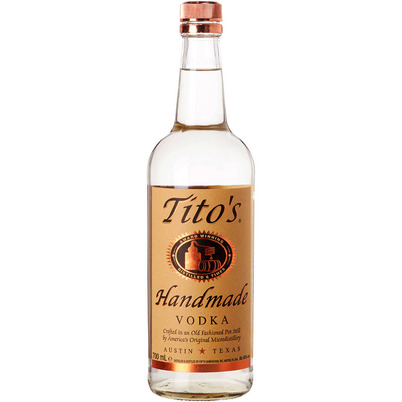 Tito's - Hand made Vodka
Texas
Tito's Vodka is a modern vodka founded by Tito Beveridge, a Texan who used to work in the oil and gas industry. After years of experimenting, he finally landed on a vodka "so smooth that you could drink it straight." Tito's Vodka is distilled six times in a pot still and filtered to reach a quality level approved by Tito.

Vol de 40%.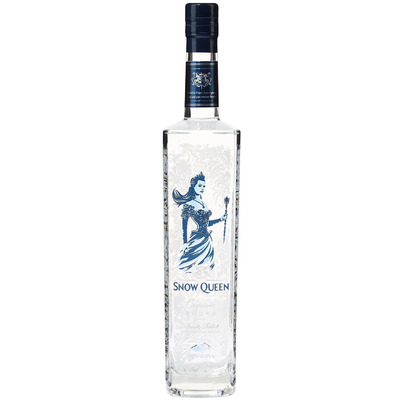 Snow Queen
Kazakhstan
A very elegant, silky vodka, made in Kazakhstan of fine, organically grown grains and melt water from the Himalayas. This vodka is distilled 5 times. From 2007, Snow Queen Vodka received 10 gold, 7 silver and 8 bronze medals awarded at major international events of the CIS (Almaty, Moscow, St. Petersburg) and in Europe (London, Vienna, Dusseldorf).

Vol de 40%.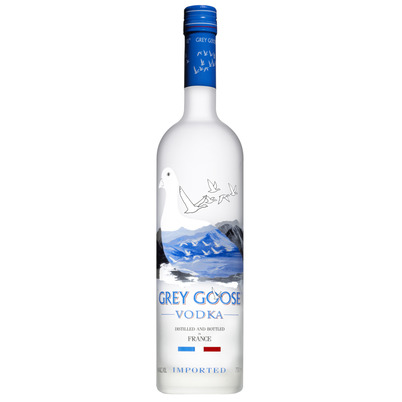 Grey Goose
France
An idea of American billionaire Sidney Frank, but distilled in France, in the town of Cognac. Made from French winter wheat, which is sown and harvested at different times than usual, and the high purity water from the 'Gente Spring'. Bottled with a removable cork instead of a screw cap. In the first year of production of Grey Goose, this premium vodka was hailed as "The World's Best Tasting Vodka" by the Chicago Beverage Testing Institute and was also awarded a platinum medal at the World Spirits Championship in San Francisco.

Vol de 40%.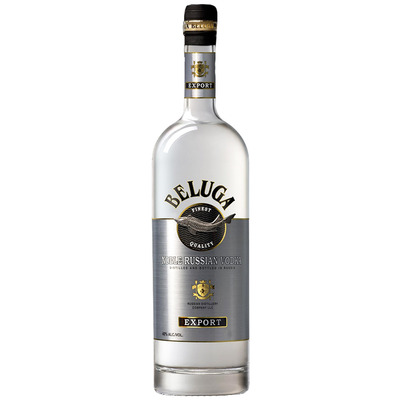 Beluga - Finest
Russia
This premium vodka is made in the Mariinsk Distillery in Siberia. The used spring water contains quartz and is mined 300 meters underground. After being distilled 5 times the vodka is further enriched with extracts of rice and Rhodiola Rosea. Every part of the production process is constantly under scrutiny; from the selection of the malt and blending until bottling. Beluga is a handmade vodka; quite exceptional in these times of technology. As a result, only 900 bottles per day are produced.

Vol de 40%.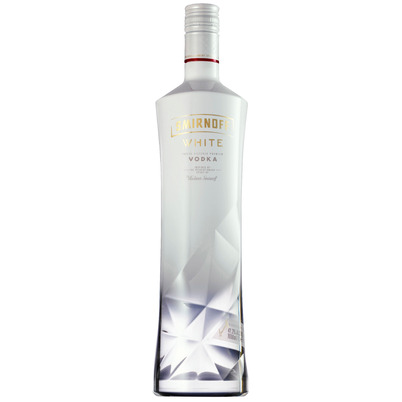 Smirnoff - White
Scotland
Smirnoff vodka White is filtered at a low temperature and is purified and freeze-filtered at -6 ° C, which gives it a smooth taste. This new Smirnoff version will be launched exclusively in travel retail and comes in a clear (at the bottom) and frosted (at the top) bottle that pays homage to the crystalline formations of the purest polar ice.

Vol de 41.3%.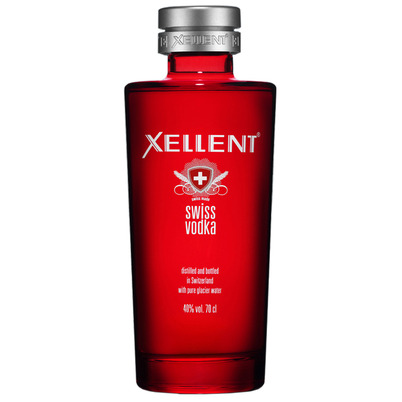 Xellent
Switzerland
Along with soft Titlis glacier water, rich in oxygen and minerals, and slightly alkaline, which makes XELLENT virtually pH-neutral, the most important raw material is the highest quality Swiss rye of the varieties "Picasso" and "Matador". This vodka is distilled 3 times in pot stills to over 96% purity. After a resting phase of several months, XELLENT is reduced carefully to the drinking strength of 40% ABV, in stages with short breaks in between.

Vol de 40%.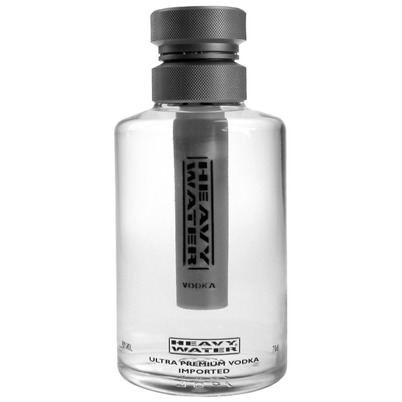 Heavy Water
Sweden
Heavy Water is a handcrafted, made from pure Swedish water from an underground lake that originates back from the last Ice Age, 5-10,000 years ago, which was recently discovered under the Swedish countryside and Scandinavian winter wheat, harvested 6 months later than regular wheat, containing a higher level of starch, which in turn produces a higher level and quality vodka. Distilled more than 5 times.

Vol de 40%.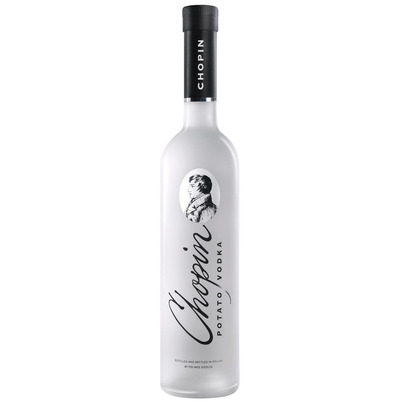 Chopin - Potato
Poland
At Chopin, in their traditional Polish way, they make all their Vodka in both Pot Stills and Column Stills. The ingredients they use, such as potatoes, rye and wheat, all grow in a radius of 25 kilometers around their distillery. Chopin always uses only 1 ingredient for their Vodka. As a result, their different Vodka's are really different from one another; A unique way of working! This Chopin Potato is 4 times distilled; The potato can be tasted well. Note the earthly tones in this creamy and certainly powerful Vodka. Ideal to enjoy pure.

Vol de 40%.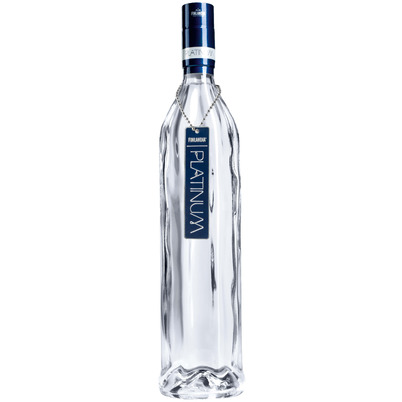 Finlandia - Platinum
Finland
Finlandia is produced in Finland from Finnish 6th generation barley and glacial spring water. The barley is distilled into a neutral spirit, with the aid of a continuous multi-pressure distillation system in the village Koskenkorva. The distilled alcohol is bottled in the village Rajamäki, blended with glacial water. Because this water is filtered naturally - formed by sand and moraine by retreating glaciers during the Ice Age- no deionization, reverse osmosis treatment or other artificial purification is necessary.

Vol de 40%.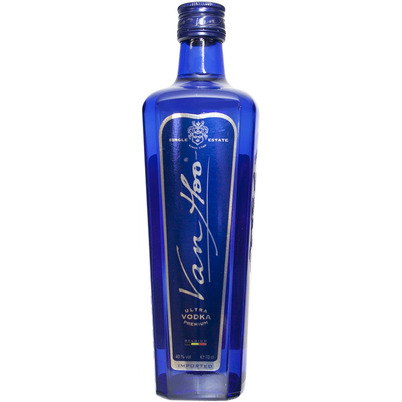 Van Hoo
Belgium
The Van Hoo distillery, in the village of Eeklo, is the oldest distillery in Belgium and has been producing fine spirits since 1740. Tradition and modern technique blend in this quadruple distilled, charcoal filtered vodka. A combination of continuous and pot stills is used. Van Hoo won a gold medal at the 1998 World Spirits Championships in Chicago, and out of 65 vodkas entered, including the leading sellers around the world, Van Hoo finished in the top 3.

Vol de 40%.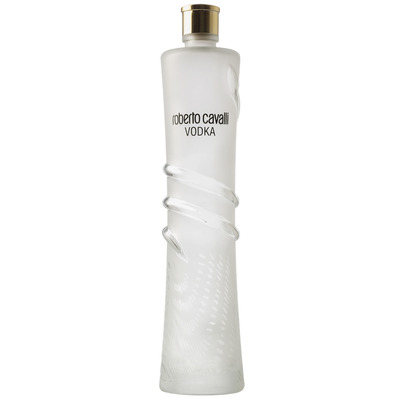 Roberto Cavalli
Italy
This ultra premium vodka is made from the purest water from the slopes of Monte Rosa and the best quality grain grown in the valleys of the south-western Alps on the River Po. The alcohol is carefully distilled 5 times. The first 4 times as column distillation and the last time in a copper kettle. Thereafter, the distillate is filtered by means of Carrara marble chips. A very clean, and because of the small production quantities, exclusive vodka.

Vol de 40%.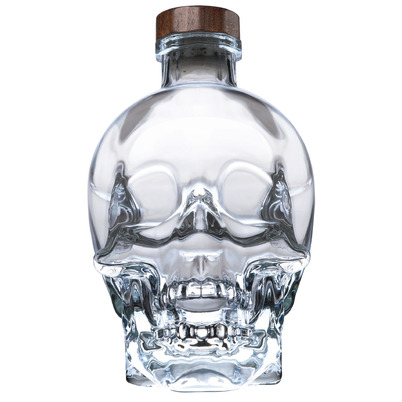 Crystal Head
Canada
This vodka is distilled 7 times; 4 times filtered through charcoal and 3 times through Herkimer diamond crystals. These crystals are 500 million years old and are found only in a few places in the world, including in Herkimer, New York and regions such as Tibet and Afghanistan. The used water is chilled water from Newfoundland, Canada, the result is a perfect vodka, without additives, glycol, citrus oil or sugar.

Vol de 40%.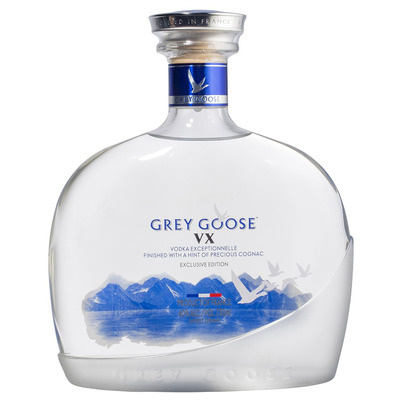 Grey Goose VX
France
François Thibault, creator of Grey Goose, uses his years of experience as cognac Maitre de Chai. In creating Grey Goose VX he added aromatic notes of a precious brandy. The exact ratio is 95% vodka and 5% cognac. The "VX" in the name stands for 'vodka exceptionelle', because the vodka contains cognac, which is produced exclusively from grapes from the Grande Champagne Cognac region.

Vol de 40%.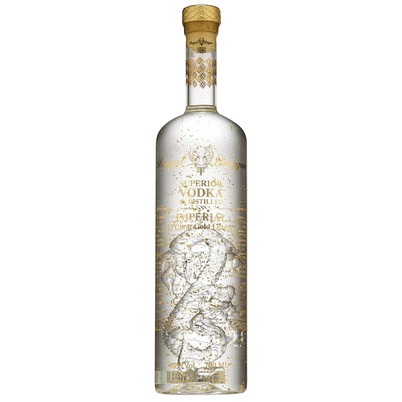 Royal Dragon Imperial
Lithuania
This Lithuanians ultra premium vodka is made from the highest quality winter wheat and is distilled 5 times in a small-batch distillation process in copper pot still. The vodka comes in a hand-blown bottle with on the inside a glass dragon and 23 carat Swiss gold leaf, the cap of the bottle is decorated with Swarovski crystals. Along with the superior quality of the vodka a more than special experience.

Vol de 40%.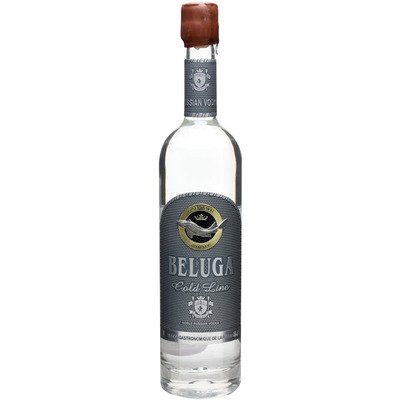 Beluga - Gold Line
Russia
Beluga Gold Line is one of the most luxurious vodkas in the world, each bottle individually numbered. This vodka is produced in Russia, filtered 5 times and fermented with natural enzymes instead of synthetic additives. All ingredients are 100% natural. This gives the pure vodka a delicious flavor, which is retained by the wax treated with cork. The included hammer comes to clean the cap.

Vol de 40%.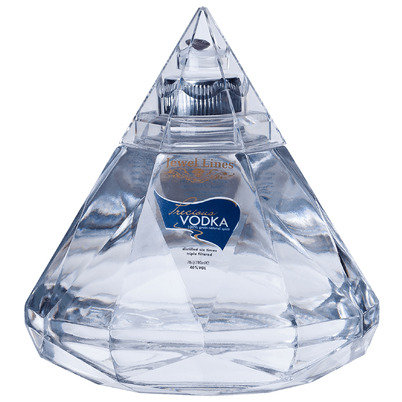 Precious
Bulgaria
Produced according to 17th century Polish recipe with modernized technology. Strict selection of the grain, the use of pure spring water, distilling at least 6 times, and filtering with the aid of natural diamonds; the most valuable form of carbon, to create this soft ultra premium. The bottle is in the form of an upside-down cut diamond. In the upper part of the bottle is a gemstone placed. Winner of a gold medal in the San Francisco Spirit Competion 2016.

Vol de 40%.