Set 1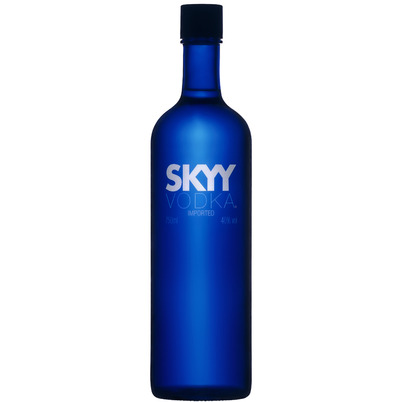 Skyy
United States
The origin of Skyy Vodka is located in San Francisco, where inventor and entrepreneur Maurice Kanbar created the brand in 1992. In a search for a 'no head ache' vodka, he realized that the headache is caused by waste (so-called "impurities") caused by the formation of alcohol. This problem is avoided by distilling the vodka 4 times and filtering in 3 phases. With this, he immediately reached his goal to, as he claims, create the most clean and pure vodka in the world.

Vol de 40%.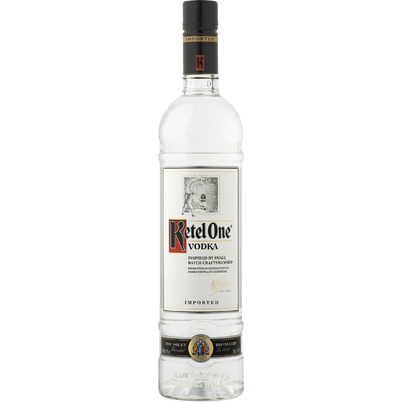 Ketel One
Pays Bas
Produced by the Nolet family in Schiedam. In the 80s, Carel Nolet realized that he could not get the Americans to drink his genever and he decided to bring his vodka to San Francisco. He served it in the pub where all the bartenders went to have a drink after work. A smart move because Ketel One Vodka is now the number 1 in the United States. An exceptional product, to taste both crisp and soft on finish.

Vol de 40%.
Pure Green Organic
France
A 100% organic wheat vodka, smooth and yet full of character, that tells its story from the historic Cognac region, born at Chateau Bonbonnet by a sixth generation Maître de Chai (cellar master). After harvesting the organically grown winter wheat it is distilled 6 times it in a column still to create a clean and smooth distillate. The spirit is then blended with fresh spring water that has gone through a careful filtration.

Vol de 40%.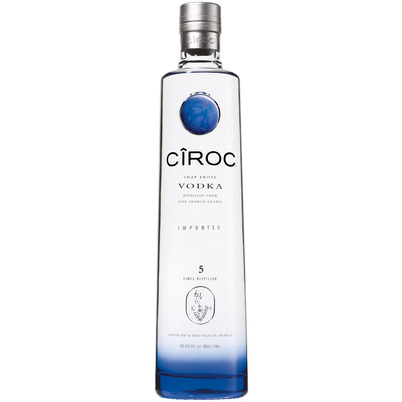 Cîroc
France
This vodka has been awarded ultra-premium vodka, a predicate only a few have. Ciroc Vodka is made from top quality ingredients; distilled from Ugni Blanc and Mazuac Blanc grapes, grown in the Gaillac and Cognac region of France, known for their rich and deep flavor. The vodka is distilled 5 times. The first 4 distillations take place in stainless steel kettles. The final distillation is performed in a traditional Armagnac style copper pot still.

Vol de 40%.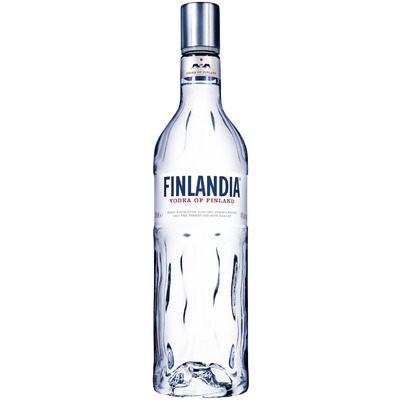 Finlandia
Finland
Finlandia is produced in the Koskenkorva distillery, in the municipality of Ilmajoki, centrally located in Finland. This is the area where the meltwater of glaciers meets and rivers form. This very pure glacier water is the basis for Finlandia, together with the unique barley variety 'six row barley'. The bottle was designed by famous designers Kenneth Hurst and Harri Koskinen and symbolizes the melting glacier water. A soft, pure Vodka.

Vol de 40%.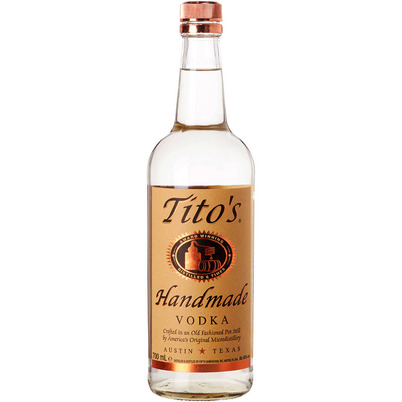 Tito's - Homemade Vodka
Texas
Tito's Vodka is a modern vodka founded by Tito Beveridge, a Texan who used to work in the oil and gas industry. After years of experimenting, he finally landed on a vodka "so smooth that you could drink it straight." Tito's Vodka is distilled six times in a pot still and filtered to reach a quality level approved by Tito.

Vol de 40%.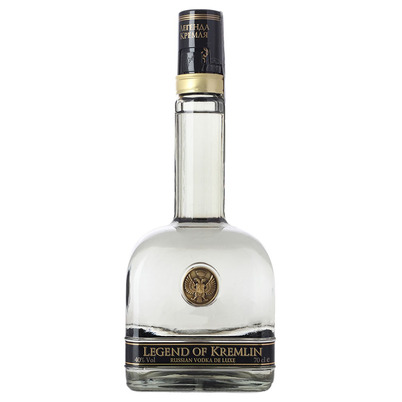 Legend Of Kremlin
Russia
Legend has it that the monk Isidor produced the first vodka in the 15th century on the spot where now stands the Kremlin; Monastery Chodov. This is also invoked as evidence in an international arbitration case concerning the Russian origin of vodka. Legend of Kremlin takes you back to the cradle of traditions of Russian vodka. According to the original recipe, still 5 times distilled in customized copper vats using filters made of marble, silver and platinum.

Vol de 40%.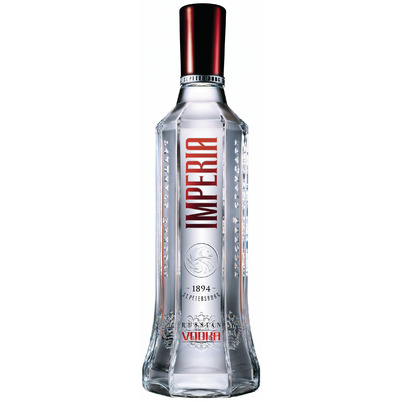 Russian Standard Imperia
Russia
Inspired by the work of famed Russian scientist Dmitri Mendelejev in St. Petersburg who, as the inventor of the Periodic Table; the philosophy of balance and natural order, determined the perfect balance between water and alcohol, set as default by Tsar Alexander III in 1894. The pure glacier water comes from Lake Ladoga. The winter wheat is grown on the Russian steppes. By using special silver and quartz crystal filters, the purity of this vodka becomes even more ensured.

Vol de 40%.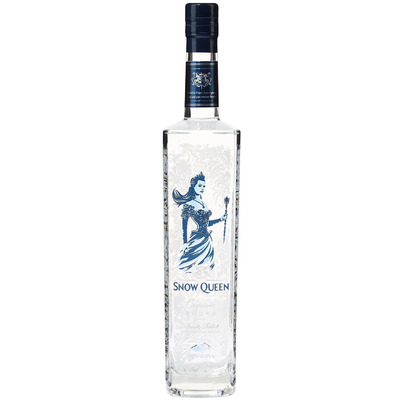 Snow Queen
Kazakhstan
A very elegant, silky vodka, made in Kazakhstan of fine, organically grown grains and melt water from the Himalayas. This vodka is distilled 5 times. From 2007, Snow Queen Vodka received 10 gold, 7 silver and 8 bronze medals awarded at major international events of the CIS (Almaty, Moscow, St. Petersburg) and in Europe (London, Vienna, Dusseldorf).

Vol de 40%.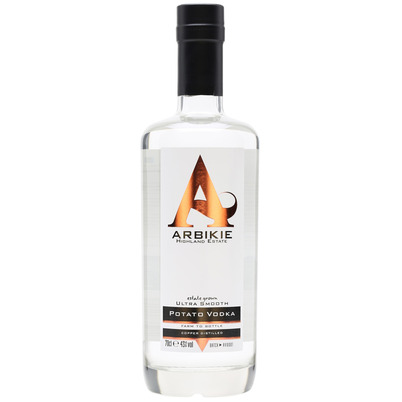 Arbikie
Vodka
On the Scottish East Coast, between Dundee and Aberdeen, a new distillery is located; Arbikie. All raw materials, grains and potatoes come from their own lands that surround the distillery. The Vodka is distilled in a copper Pot Still. This makes it possible to taste the raw material in this potato vodka. The potatoes used are Maris Piper, King Edward and a Cultra variety. These are chosen because they are somewhat creamy, which can be tasted well in this Vodka. A super-premium Vodka with rich earthy and spicy notes.

Vol de 43%.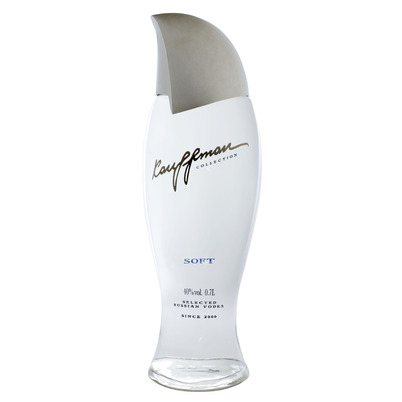 Kauffman Soft
Russia
Kauffman Vodka is produced in Moscow, Russia. Introduced in 2000 by Dr. Mark Kauffman. It is produced from the wheat of a single harvest; thus, it has a specific vintage. Kauffman insists that each year, strict quality control measures be taken to ensure the optimal quality of the wheat crop. As a result, Kauffman may not be produced in years when the wheat harvest is deemed substandard. To ensure only the highest quality, this vodka is distilled 14 times and filtered twice: once through birch charcoal, and once through quartz sand.

Vol de 40%.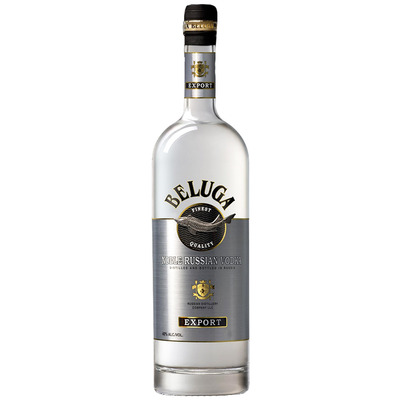 Beluga - Finest
Russia
This premium vodka is made in the Mariinsk Distillery in Siberia. The used spring water contains quartz and is mined 300 meters underground. After being distilled 5 times the vodka is further enriched with extracts of rice and Rhodiola Rosea. Every part of the production process is constantly under scrutiny; from the selection of the malt and blending until bottling. Beluga is a handmade vodka; quite exceptional in these times of technology. As a result, only 900 bottles per day are produced.

Vol de 40%.