The Whisky Cabinet by Tasting Collection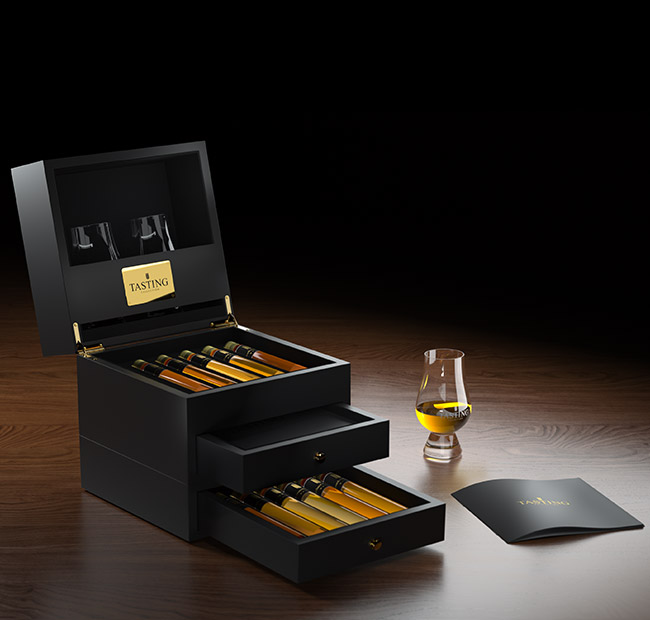 Preserve the best Whisky samples in The Whisky Cabinet
New! Unique tasting of 6 special premium whiskies in a beautiful wooden whisky cabinet. The cabinet contains everything for your ultimate whisky tasting; 6 premium Scotch Single Malt whiskies. 2 Glencairn Tasting Glasses, a storage folder with all information about the whiskies and the book 'The Art of Tasting Whisky'.

The Whisky Cabinet consists of:
6 glass tubes of 25 ml whisky

Mortlach, 20 Y
Cardhu, 18 Y
Caol Ila, 18 Y
Johnnie Walker - Blue Label
Lagavulin - Distillers Edition
Talisker, 18 Y

Beautiful wooden whisky cabinet
2 Tasting Collection Glencairn glasses
Booklet with pictures and descriptions of the whiskies
Storage folder for books of the different Whisky Tasting Collections
Booklet 'The Art of Tasting Whisky' to start tasting whisky right away
€149,95
Order additional sets
Tasting Collection offers many other whisky tasting sets with surprising and beautiful whiskies. Of course many more Scottish Single Malts, but also Irish, Japanese and all kinds of other world whiskies, such as Bourbon, but also from India or Sweden. Do you want to taste more after you got acquainted with the first whisky set? Order the set of your choice and keep it in 'The Whisky Cabinet'.
Endlessly expandable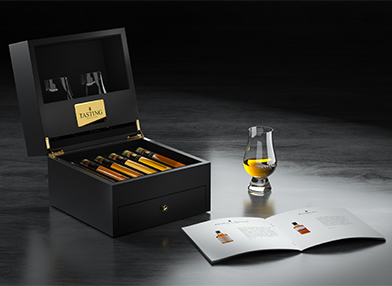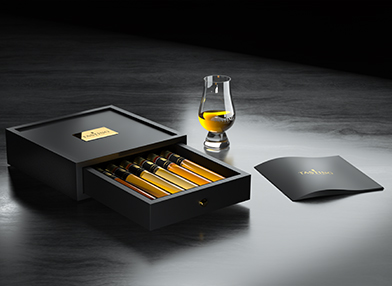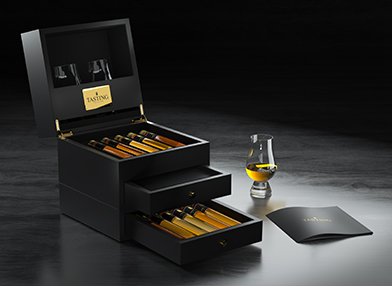 Expand your whisky cabinet with one or more extra luxurious wooden drawers to store even more whiskies.
Create your own unique collection of whiskies that you'd like to keep for later use.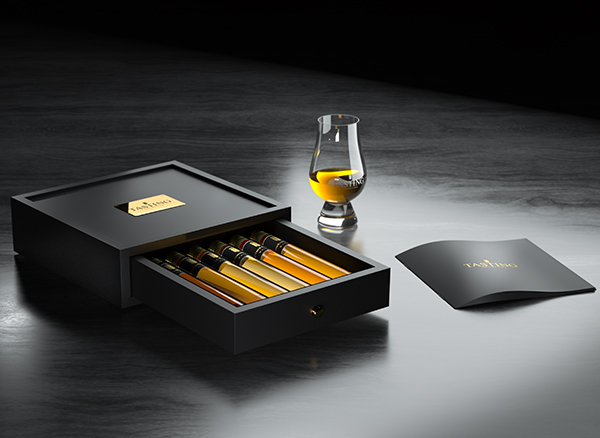 The Whisky Cabinet expansion drawer
Order The Whisky Cabinet refill drawer and expand your whisky cabinet.
Almost endlessly stackable
Keep more whiskies in The Whisky Cabinet
€ 31,50