Set 1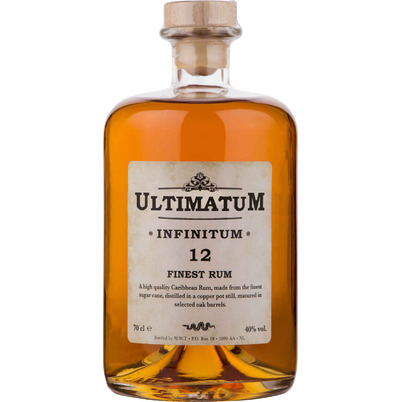 Ultimatum - Infinitum
Blend
A blend of rums from 4 countries, 8 distilleries and 12 rums from Guyana, Trinidad, Barbados and Jamaica. The intention was to create a rum in which many different flavours came together; the result is a soft rum with fruit, caramel, vanilla and a very small trace of smoke. The used Rums are of different ages, from very young to 12 years old Rum. The Ultimatum Rums are always without additives, there is no dye and sugar in them.

Vol de 40%.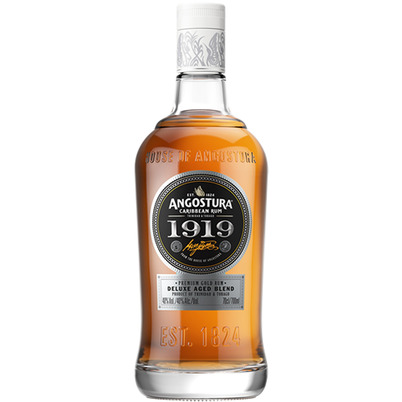 Angostura - 1919
Trinidad & Tobago
A Trinidad and Tobago Rum, from the distillery where the Angostura bitters also come from. Founded in 1824, Angostura is a traditional distillery where they produce a soft rum. Because Trinidad has been ruled by England for a long time, their Rum is part of the English style. The story of the 1919 dates back to 1932, when they discovered some old barrels of rum from 1919, which they mixed with their 8 year old Rum. A soft rum with clear vanilla tones.

Vol de 40%.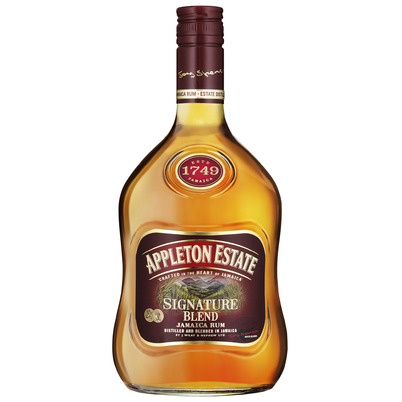 Appleton Estate - Signature Blend
Jamaica
The Appleton plantation already existed in 1655, when the English conquered Jamaica on the Spaniards. Rum has also been produced since 1749. The Appleton is an English style Rum, Jamaica rum is a very hard Rum with fruits and hints of rubber. The Rum is Pot Still distilled and matured in Jack Daniel's barrels. This Signature is a blend of up to 15 Rums, after blending the Rum is matured a few months extra on new oak barrels.

Vol de 40%.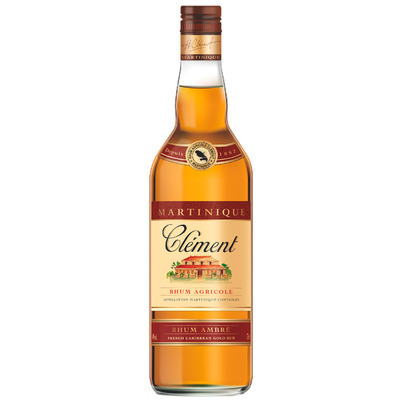 Clement - Ambré
Martinique
Homére Clement was the pioneer of the Agricole Rum. He started his distillery on the French island of Martinique in 1887, but since then not much has changed. In Martinique, Rum is not made from molasses but from sugarcane juice, called Agricole. The Rum matures in barrels of French oak, which gives a deep spicy rum, as the French style should be. In Martinique, strict legislation is in place in the area of rum, such as banning additives.

Vol de 40%.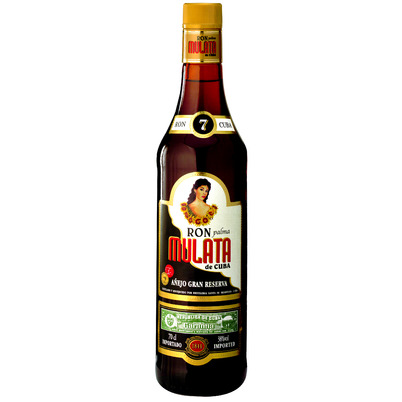 Mulata, 7 Y
Cuba
This rum is one of the best-selling alcoholic beverages in Cuba. The distillers behind Ron Mulata use only Cuban sugar cane syrup to produce their rum. Also only 180 liter oak barrels are being used for maturation. This rum spent 7 years in these casks to develop a light, accessible flavor profile and a beautiful golden brown color.

Vol de 38%.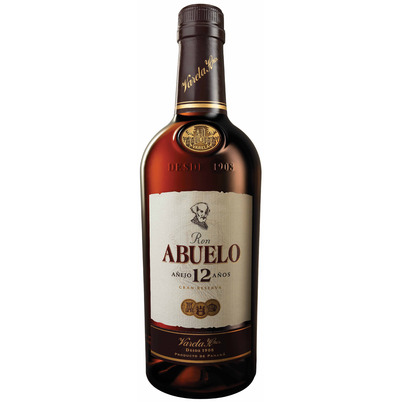 Abuelo, 12 Y - Gran Reserva
Panama
After the establishment of the republic of Panama, José Varela started a cane mill in Pesé in 1908. In 1935 he started making Rum. Abuelo is a recognizable Panamanian Rum in the Spanish style; soft with beautiful sweet influences. The Rum has matured for 12 years according to the Solera principle (the barrels are filled with new Rum every year). The Gran Reserva is fruity with herbs and nuts; a wonderful example of a Panama Rum.

Vol de 40%.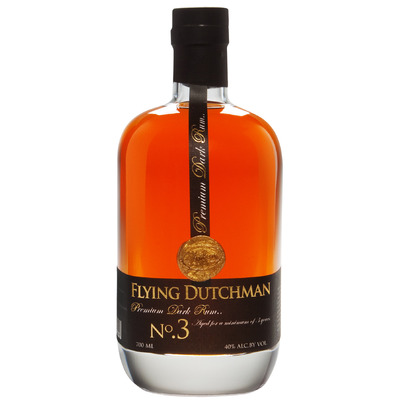 Flying Dutchman, 3 Y
The Netherlands
The Dutch distillery Zuidam purchases sugar cane molasses in the Caribbean and has been distilling a Rum in the Netherlands since 2011. After an exceptionally long fermentation period of 2 weeks, with yeast from the Caribbean, triple distillation takes place in copper pot stills. The Rum matures for over 3 years on American new barrels of 200 litres. The rum is very soft and beautifully dark in colour. This is the first Rum really made in the Netherlands.

Vol de 40%.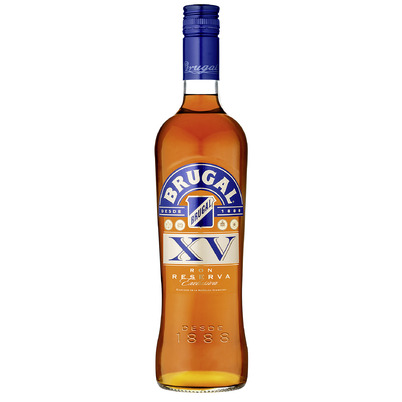 Brugal - XV
Dominican Republic
The Brugal distillery in Puerto Plata in the Dominican Republic started producing Rum in 1888. For these XV, 2 different types of wood are used; American ex-Bourbon casks and Spanish PX sherry barrels. The result is a soft dry Rum, fruity with honey tones; a clear example of the Spanish style. Especially in the aftertaste you can taste the use of the Sherry casks. This rum is easy to recognize by a gentle spiciness.

Vol de 38%.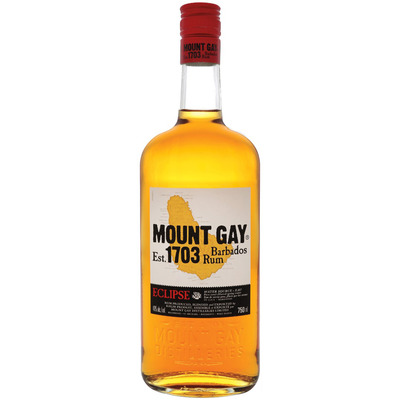 Mount Gay - Eclipse
Barbados
In 1703, the production of Rum by the Mount Gay distillery on the island of Barbados was already a fact. This probably makes them the oldest working Rum distillery in the world. Traditionally, they still work in the English style with copper pot stills, in which they distil twice. Eclipse is named after the total solar eclipse and the appearance of the comet Halley in 1910. The roasted ex-bourbon casks also have light smoke notes.

Vol de 40%.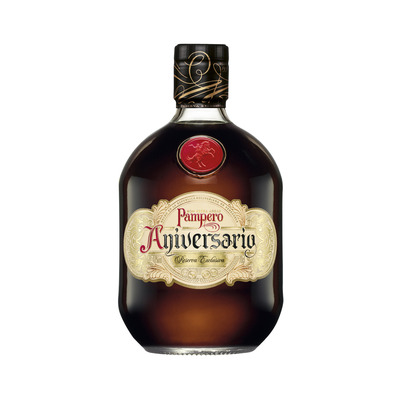 Pampero - Aniversario
Venezuela
The Pampero Distillery was founded in 1938 in Caracas, Venezuela. The rum is distilled from local sugar cane molasses in Column Stills, in the tradition of Spanish style. The Pampero Aniversario was first made in 1963 in honour of the 25th anniversary of the Pampero distillery. The rum has matured in ex-Bourbon barrels. The difference in temperature between the day and the night is big in Venezuela, which gives an optimal ripening.

Vol de 40%.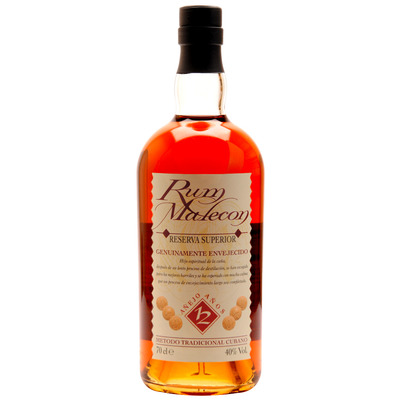 Malecon, 12 Y
Panama
The Malecon is a well-known promenade in Cuba. Yet Malecon Rum comes from Panama. The recipe for the Malecon Rum is originally from Cuba. In Panama, molasse Rums are made in the Spanish style. Panamanian sugar cane is ideal for this purpose. Malecon leaves their Rums to mature for a very long time; their oldest Rum is from 1979. This 12 years old has matured on ex-Bourbon barrels. The characteristic flavours of this rum are mainly vanilla and spicy orange tones.

Vol de 40%.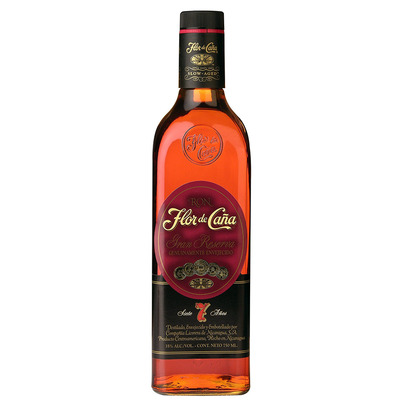 Flor de Cana, 7 Y
Nicaragua
Flor de Cana (flower of sugar cane) is the most famous rum of Nicaragua. The distillery was opened in 1890 and is located at the foot of the San Cristobal volcano in the northwest. The distillery was set up by the Pellas family. The fifth generation is now in power. Their Rums are made of sugar cane molasses in the Spanish style. The 7-year-old Rum is a Gran Reserva and has matured on ex-Jack Daniels barrels.

Vol de 40%.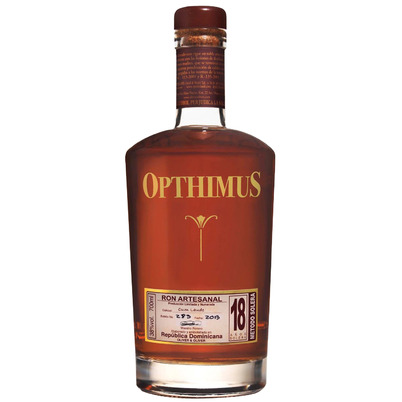 Opthimus, 18 Y
Dominican Republic
Oliver & Oliver is a Cuban company that originates in Cuba and buys Rums from 5 Caribbean countries. Located in the Dominican Republic, they release several Rums including the Opthimus. All rum for the Opthimus comes from the Dominican Republic. They leave this traditional Spanish-style Rum to mature long before they release it. The 18 year old is a wonderful example of this. They are limited editions; each bottle is numbered by hand.

Vol de 38%.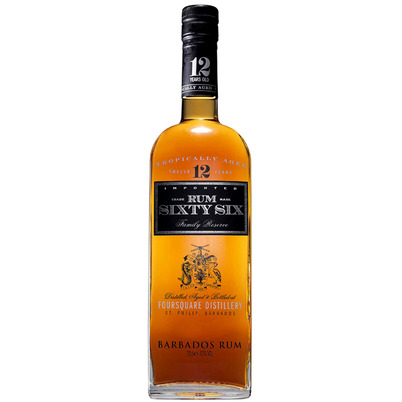 Foursquare - Sixty Six Family Reserve, 12 Y
Barbados
The most famous distillery in Barbados is Foursquare and a very traditional one. The Family Reserve is a blend that was once created for the Seale family. They decided that this Rum was so good that everyone should be able to enjoy it. It is a blend of both Column and Pot Still fired Rum and is a beautiful cross-section of the unsweetened English style Rum of Foursquare. The Sixty Six is a complex Rum with many fruit influences.

Vol de 40%.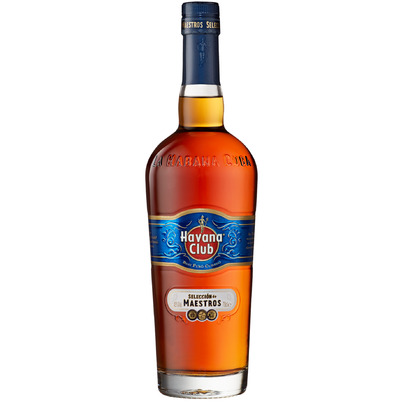 Havana Club - Seleccion Maestro
Cuba
Havana Club is the most famous Rum of Cuba, founded in 1878. Havana Club has asked a team of highly experienced Rum Maestro's to select their favourite Rum under the leadership of Don José Navarro. These Rums first mature separately in American oak barrels and together they get a finish on specially selected barrels. The Seleccion Maestro is an aromatic rich Spanish style Rum with tones of tobacco, leather and coffee.

Vol de 45%.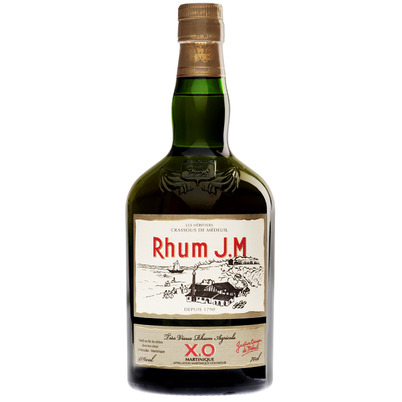 Rhum J.M. - XO
Martinique
On the French island of Martinique, since 1914, the J. M. distillery has been located at the foot of the Montagne Pelée volcano. They traditionally distil Agricole Rhum (Rum of pure sugar cane juice) in copper Pot Stills, the Rum ripens in barrels of French oak wood. This French style Rum XO Rhum has matured for at least 10 years and has won many prizes over the years. The unsweetened Rhum is characterised by its deep, complex smell and taste.

Vol de 45%.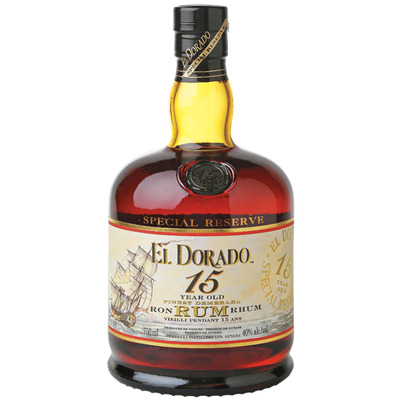 El Dorado, 15 Y
Guyana
The Diamond distillery in Guyana has existed since 1670 and is perhaps the oldest working distillery in the Caraiben. They produce Demarara Rum, named after the nearby river. Diamond's special feature is that they have 2 working wooden Pot Stills still and a wooden column Still, a unique feature in the world! This El Dorado is a blend of the various Diamond boilers and is a powerful English-style rum.

Vol de 43%.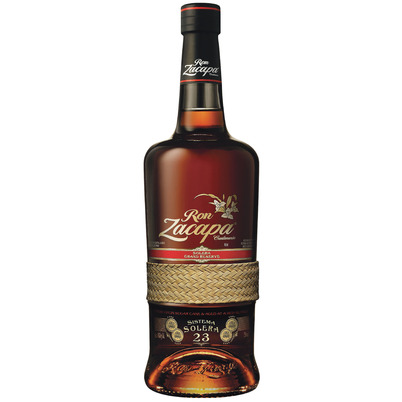 Zacapa - 23
Guatemala
In 1944 Industrias Licoreras de Guatemala was created from a amalgamation of 4 distilleries and produced Rums of high quality. Rum from Guatemala belongs to the Spanish style, but is characterized by a complex, rich taste. Zacapa is a Rum blender who buys the Rum from the distillery. This 23 matures according to the Solera system. The average age is therefore between 6 and 23 years. This Rum rightly won many prizes.

Vol de 40%.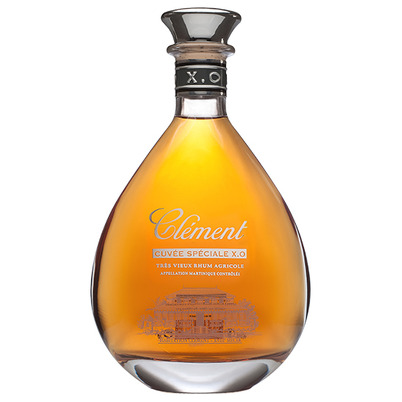 Clement XO Speciale
Martinique
Clement was founded in 1887 and is considered to be the founder of the Rhum Agricole of Martinique, France. They produce the Rhum from pure sugarcane juice (Rhum Agricole). The Rhum matures on French oak and is distilled in traditional French copper pot stills of French origin. This XO speciale is an assembly of several unsweetened old Rhums, including the special seasons of 1976,1970 and 1952. The taste goes towards old Cognac.

Vol de 44%.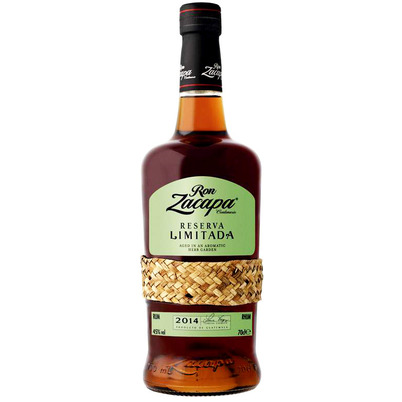 Zacapa - Reserva Limitada 2014
Guatemala
Zacapa, the award-winning Rum blender from Guatemala, matures their Rums according to the Solera system at 2300 meters above sea level. Master blender Lorena Vazquez makes a special selection of his best barrels with rum between 6 and 24 years old. For this Reserva Limitada he used Rum that has matured in both ex-Bourbon and ex-PX Sherry casks. The version from 2014 is a very special Spanish style rum, Beautiful!

Vol de 45%.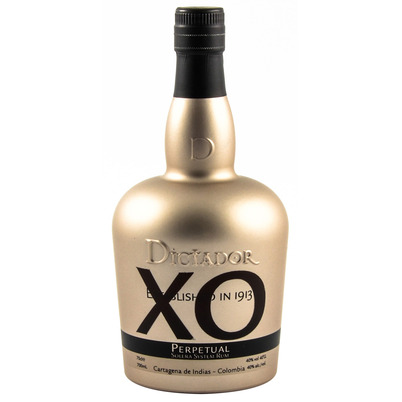 Dictador XO - Perpetual
Colombia
In 1913, Julio Arango y Parra founded the Destilería Colombiana in Cartagene. His intention was to make the best Rum of Colombia. Dictador is the exception to the rule that Spanish style Rum is made from molasses. Dictador makes Rum with pure sugar cane juice. They distil in copper pot stills and use American oak barrels for maturing. The XO Perpetual is a blend of older barrels from different seasons.

Vol de 40%.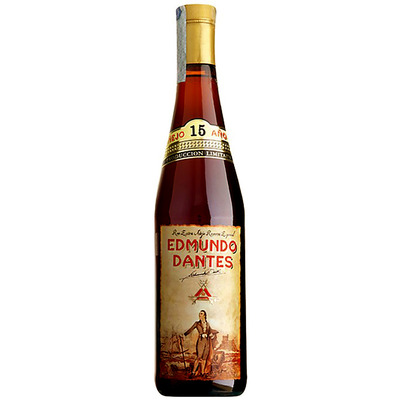 Edmundo Dantes, 15 Y
Cuba
In Santiago de Cuba, the former Bacardi distillery was opened in 1868. This distillery has been nationalised by Cuba and still produces Rum. The Edmundo Dantes 15 is also very likely to come from there; a very limited Rum with a circulation of only 3000 bottles per year. Cuba Rum is a Spanish style Rum, which is generally accessible and soft. This Edmundo Dantes is a bit more powerful and made according to a secret recipe.

Vol de 40%.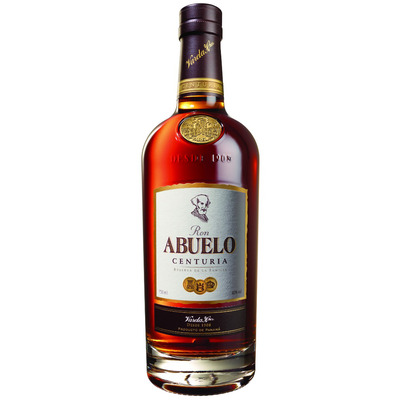 Abuelo Centuria
Panama
A rum in honour of the 100th anniversary of the Varela Hermanos SA distillery in Panama. The 1908 sugar factory also started distilling Rum in 1935. Meanwhile, Abuelo is a well-known Spanish style Panama Rum who releases various varieties. Centuria is a blend of various barrels, the oldest of which have matured for 30 years. The use of toasted barrels of American oak leaves the Rum with a hint of smoke, vanilla and dried fruit.

Vol de 40%.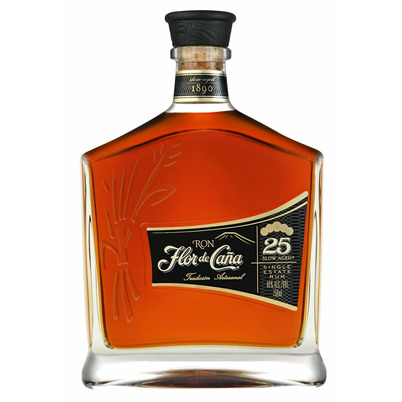 Flor de Cana, 25 Y
Nicaragua
In 1890, the Pellas de Flor de Caña family started a distillery in Nicaragua. The fifth generation is now in power. After the political revolution in Nicaragua in 1979, the family decided that they should save Rum for uncertain times; to this decision we owe this Ultra Premium Rum. After more than 25 years of maturing in former Jack Daniel's barrels, this is a beautifully complex Spanish style Rum.

Vol de 40%.