Set 1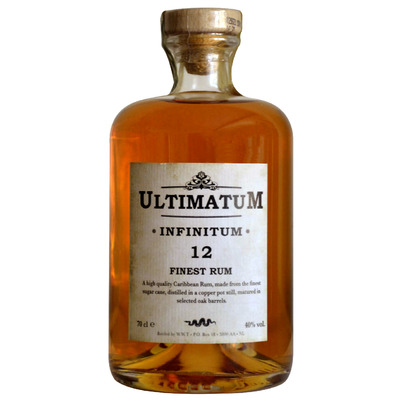 Ultimatum - Infinitum
Assemblage
A blend of 8 different distilleries and 14 different styles of rum from Buyana, Trinidad, Barbados and Jamaica. The different types of rum have been distilled in Pot stills, Column Stills and some old rum types are made according to the Solera method. Through the use of these very old rums in combination with younger ones, a full bodied, but yet fresh rum arises.

Vol de 40%.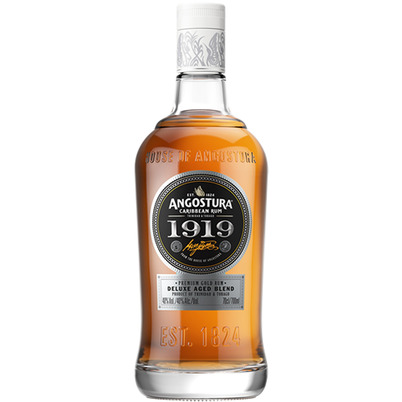 Angostura - 1919
Trinidad & Tobago
The short story around this aged rum is that it was discovered after a fire in 1932 when Master Blender J.B. Fernandes from Fernandes Distillers bought hundreds of barrels after a distillery fire and, after the sale, discovered that they were unexpectedly filled with rum that had been aged in them since 1919. The slightly longer version is that the rum as described above is skillfully blended with other rum in Trinidad and Tobago; The result is this beautiful, complex award winning rum.

Vol de 40%.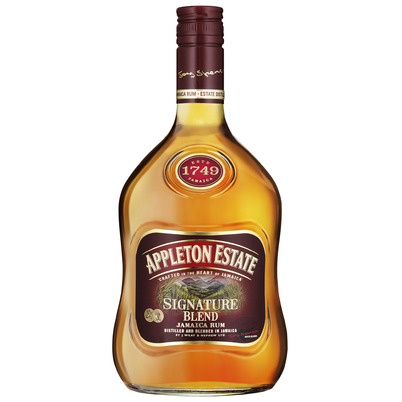 Appleton Estate - Signature Blend
Jamaica
The Appleton plantation already existed in 1655, when the British captured Jamaica from the Spaniards. Since 1749, in addition to the cultivation of sugar cane, also rum is produced. This rum is a blend of 15 rums, all aged for a minimum of 4 years in ex Jack Daniels barrels. After blending the rum is poured into new barrels and ripens a few months so that the different flavors and aromas merge well.

Vol de 40%.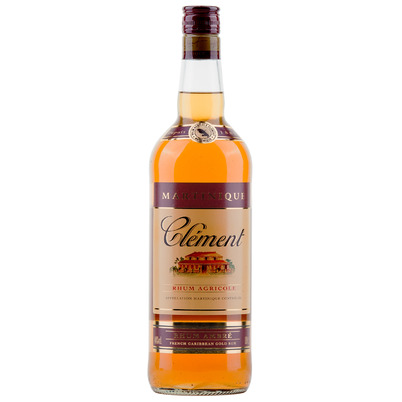 Clement - Ambré
Martinique
This rum is obtained from only the distillation of sugar cane juice. Developed on the estate of Clement this rum develops its color during the 12 months aging in oak barrels. This rum perfectly reflects the tropical heat of the Caribbean and the undeniable expertise of Habitation Clement. This rum is often used in mixed drinks and cocktails.

Vol de 40%.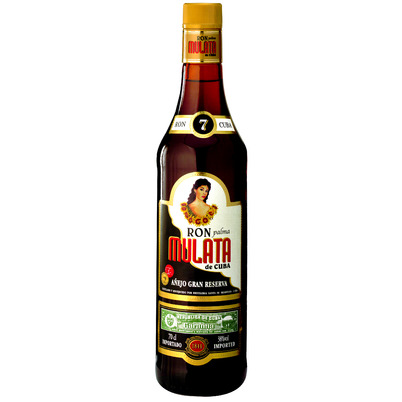 Mulata, 7 Y
Cuba
This rum is one of the best-selling alcoholic beverages in Cuba. The distillers behind Ron Mulata use only Cuban sugar cane syrup to produce their rum. Also only 180 liter oak barrels are being used for maturation. This rum spent 7 years in these casks to develop a light, accessible flavor profile and a beautiful golden brown color.

Vol de 38%.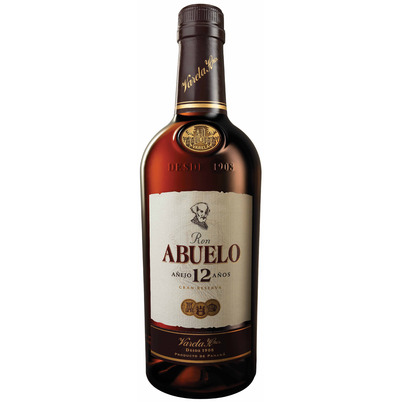 Abuelo, 12 Y - Gran Reserva
Rum
The longest-ripened from the usual Abuelo series is a spectacular Panamanian rum single estate, composed of the best solera reserves of an average of 12 years old. International multiple award-winning and highly valued by many rum and whisk(e)y connoisseur. You can enjoy this rum pure and taste, butterscotch, dried figs, toasted nuts, chocolate and spices mixed with a syrupy sweet after-rave in the finish.

Vol de 40%.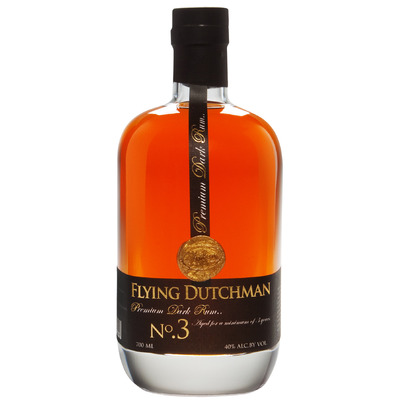 Flying Dutchman, 3 Y
The Netherlands
After an exceptionally long fermentation of 2 weeks followed by triple distillation in copper pot stills, this dark rum aged at least 3 years in small oak barrels. Careful distillation and the maturation for years provide a refined and beautifully balanced sweet dark rum. This rum from Dutch soil proves that excellent rum also can be made in Europe.

Vol de 40%.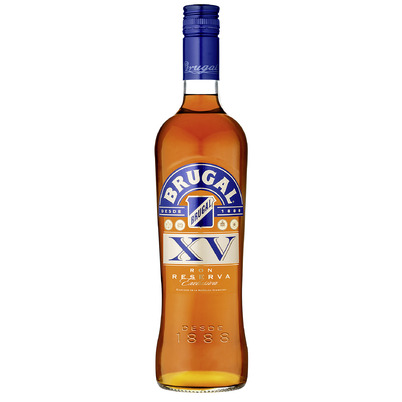 Brugal XV
Dominican Republic
A well-aged, well blended rum from top Dominican producer, Brugal. To create the XV, a selection of ex-bourbon casks and casks which have previously held Pedro Ximénez Sherry is used. The rums used for this blend are all aged between 3 and 8 years. The result is the perfect marriage of rums with exceptional smoothness and flavour.

Vol de 38%.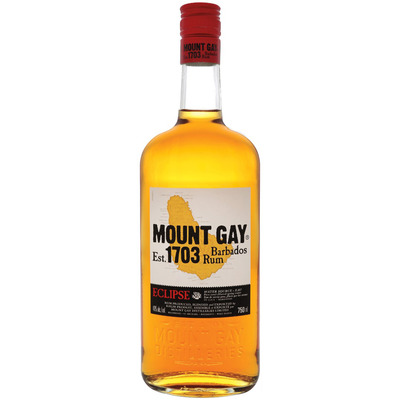 Mount Gay Eclipse
Barbados
This expression from Mount Gay was named for the 'double phenomenon' of a total solar eclipse and the passage of Halley's comet in 1910. Mount Gay Rum Eclipse is being distilled in the northern part of Barbados for over 300 years. This dark rum is distilled twice in copper kettles and is aged in ex bourbon casks.

Vol de 40%.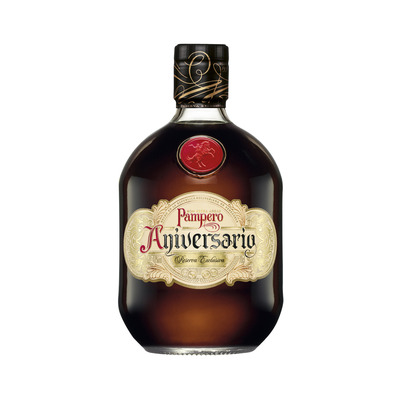 Pampero Aniversario
Venezuela
This dark amber colored rum has aged between 4 and 6 years in former bourbon and whiskey barrels. In the Caribbean climate Sugarcane gets its softness thanks to the large temperature difference between day and night. The spring water used is made directly floats from the peaks of the Andes to La Miel, a beautiful location in the west of Venezuela, where the rum is made.

Vol de 40%.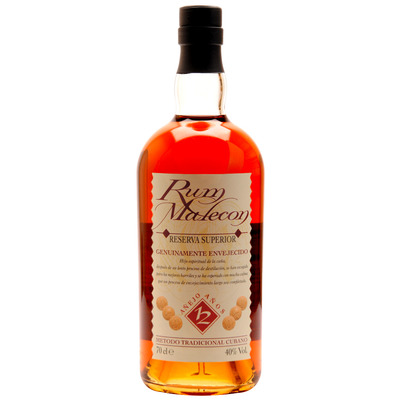 Malecon, 12 Y
Panama
This high-quality rum is produced in Panama today but the value lies in the traditional Cuban formula, which is used for production. This rum has a dark, orange-red tint caused by the 12-years of aging in old oak barrels and a palate consisting mainly of fruit with subtle hints of vanilla and wood.

Vol de 40%.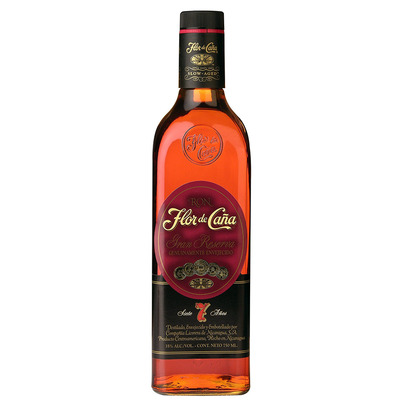 Flor de Cana, 7 Y
Nicaragua
This rum is produced in Nicaragua, Central America. Flor de Caña, Spanish for "flower of the sugar cane". A dark brown rum, distilled from fermented molasses and subsequently aged 7 years in used whisky and bourbon barrels. Flor de Caña has been produced since 1890 and is more than 120 years later, still in the hands of the 5th generation of the Pellas family.

Vol de 40%.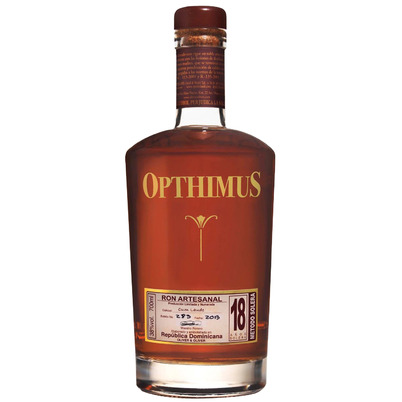 Opthimus, 18 Y
Dominican Republic
This brown rum from the Dominican Republic is made of pure sugar cane juice and is produced by Olivier & Olivier; a family originally from Cuba, which is known for producing the manner of craft in small quantities. This rum has been aged for 18 years in American oak barrels. Before issuance each bottle of rum is numbered by hand.

Vol de 38%.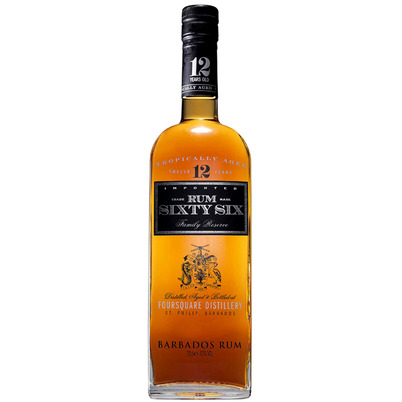 Sixty Six Family Reserve, 12 Y
Barbados
A blend of pot and column still rums 'tropically aged' for a minimum of 12 years in American oak barrels. The reference to 'tropical' ageing is included to highlight the fact that due to the warm Bajan climate, the maturation process is taking place faster than it would here in Europe. This rum was originally reserved for the Seale family, 5 generations of rum producers at the Foursquare distillery. However they later chose to issue this rum on a larger scale.

Vol de 40%.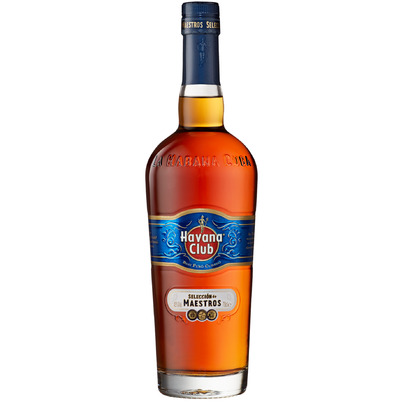 Havana Club Seleccion Maestro
Cuba
'The selection of the masters' is a rum of producer Havana Club. It highlights the joint effort of the team of experienced rum masters, led by Don José Navarro. This rum is a blend of the favorite, hand-selected rums of each rum master and is aged in specially selected barrels. After maturation the rum is directly botled from the cask at 45% alcohol; a unique process that makes the rum of superb quality.

Vol de 45%.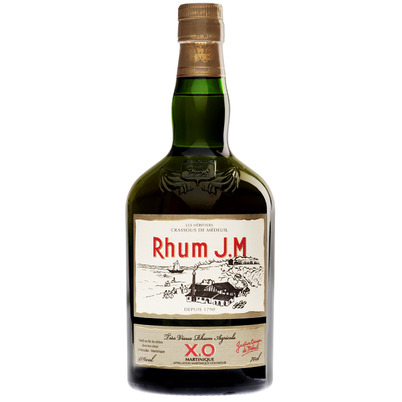 J.M. Rhum XO
Martinique
A multiple gold medalist and he result of centuries-old traditions. The quality is high due to the low production volumes and the use of sugar cane juice instead of molasses. It's made on the north of the island of Martinique, in the foothills of volcano Montagne Pelee. The rum is distilled in column stills and aged in oak for over 10 years. This rum deserves to be drunk pure.

Vol de 45%.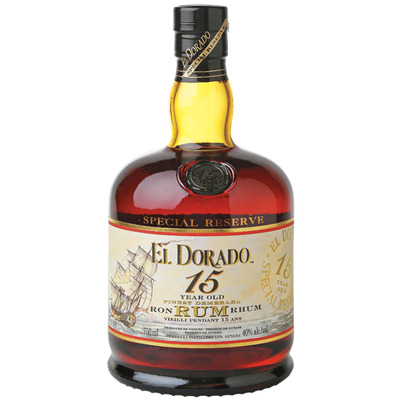 El Dorado, 15 Y
Guyana
A combination of specially selected aged rums, some as old as 25 years, from the Enmore and Diamond Coffey stills, the Port Mourant double wooden pot still and the Versailles single wooden pot still, it is blended to perfection and aged in old bourbon oak casks. Long acknowledged as the Caribbean's premier rum, continuously winning major awards over the past decade, it is viewed as a fine, cognac-like rum with intriguing and complex character.

Vol de 43%.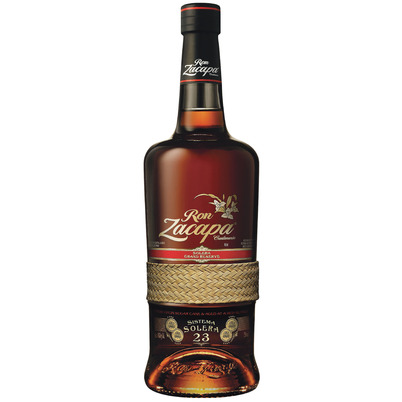 Zacapa 23
Guatemala
The sugar cane plantation is situated 2,300 meters above sea level on the volcanic plains of Retalhuleu, Guatemala. For a sweeter, smoother taste only the concentrated first press of sugar cane, known as "virgin sugar cane honey ' and for fermentation yeast from pineapple is used. This is a blend of rums that have matured between 6 and 23 years in the renowned Sistema Solera.

Vol de 40%.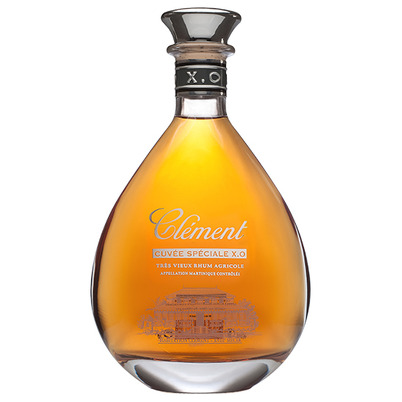 Clement XO Speciale
Martinique
Rhum Clément X.O. is a rare blend of very old aged rums including the highly regarded vintages of 1976, 1970 and 1952, which have been recognized to be the finest ever in Martinique. The Cellar Master has married them to create one of the finest award-winning rums in the world, that deserves to be drank pure.

Vol de 44%.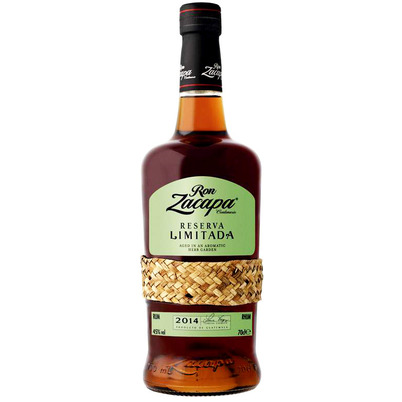 Zacapa Reserva Limitada 2014
Guatemala
A very dark and extremely rich rum, distilled from the first pressing of sugar cane that grows in the fertile volcanic soil of the coast of Guatemala at 2,300 meters altitude. As a result, the ripening process takes place more slowly so that the rum gets a more intense odor, taste and color. By mixing different barrels, according to the Solera system this rum gets its distinctive character.

Vol de 45%.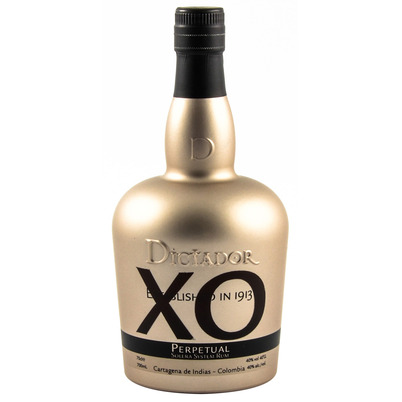 Dictador XO Perpetual
Colombia
Made from the fermentation of virgin sugar cane honey, distilled in an antique alembic copper still, and aged in the high quality pre-used oak barrels from ex-bourbon from Jerez. Made with the traditional Solera System to produce an exquisite blend, using only the finest barrels from each vintage year, approved for bottling under high quality control.

Vol de 40%.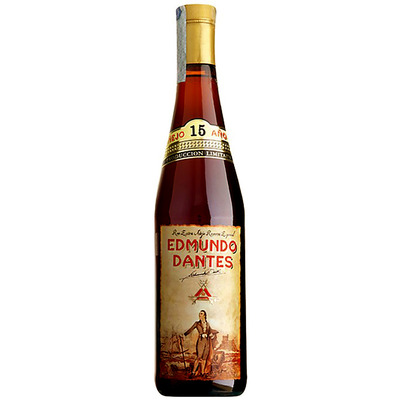 Edmundo Dantes, 15 Y
Cuba
Cuban rum is known around the world for its exotic and refreshing taste and pleasantly spicy-fruity aroma. This very good, limited Cuban rum is produced by a manufacturer in Santiago de Cuba with an undisclosed recipe and aged at least 15 years in selected oak barrels. Of these rums only 3,000 bottles per year are being produced.

Vol de 40%.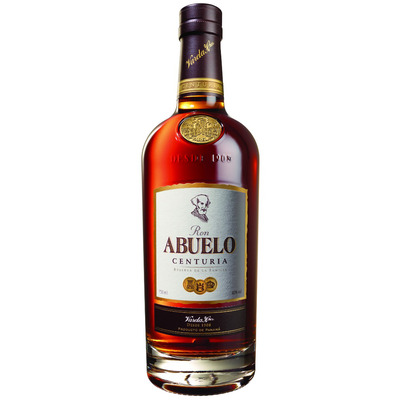 Abuelo Centuria
Panama
Produced by Varela Hermanos SA in Panama; a company with a history dating back to 1908 when Don Jose Varela Blanco started the first sugar plant. In 1935, the company began to distill cane juice from sugar. This very special edition is a family issue to honor their 100th anniversary. A special selection of the best rum of the Varela family, matured in in former Jack Daniels whiskey barrels, some even up to 30 years.

Vol de 40%.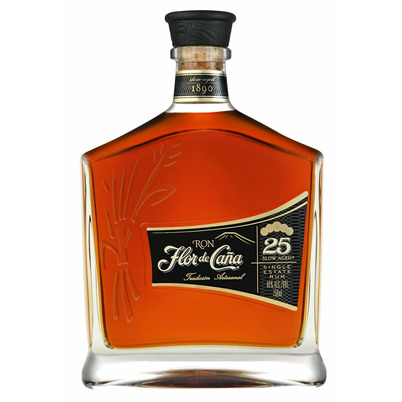 Flor de Cana, 25 Y
Nicaragua
Flor de Caña is Spanish for "flower of the sugar cane". Flor de Caña has been produced since 1890 in Nicaragua, Central America and, more than 120 years later, is still in the hands of the 5th generation of the Pellas family. This amber colored rum is distilled from fermented molasses and has been aged at least 25 years in used whisky and bourbon barrels. A quality rum which won several awards; including a double gold medal at the San Francisco World Spirits Competition 2015.

Vol de 40%.