Set 1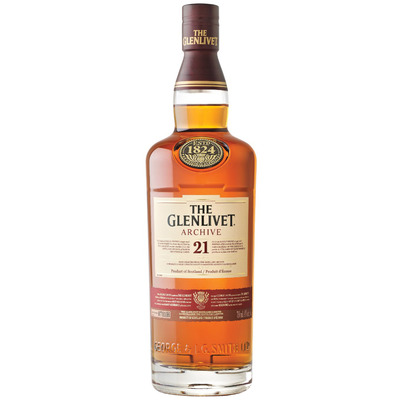 Glenlivet, 21 Y - Archive
Speyside
In the valley (Glen) of the river Livet lies a famous Scottish distillery, The Glenlivet. Founded in 1824 by the illustrious George Smith in 1824. In' The Archive' -the best place in their warehouse- the most special barrels are kept. The current Distillery Manager, Alan Winchester, thinks his Whisky is best when it matures for about 21 years. That's why he sometimes takes a few 21-year-old barrels out of his' Archive' and makes this limited edition of it.

Vol de 43%.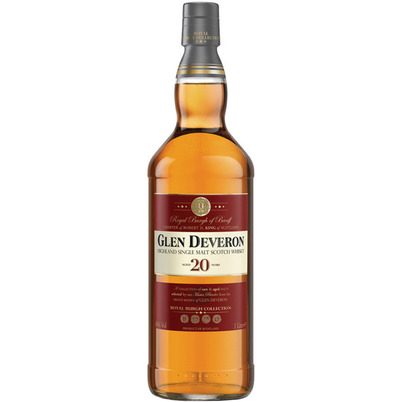 Glen Deveron, 20 Y
Highland
Confusingly, when you set out to find a Glen Deveron Distillery, you won't find one. Instead, Glen Deveron (or The Deveron) is made at Macduff. Both brands are named in reference to the River Deveron, which runs along this distillery located in the northeast of Scotland. For a long time, Macduff anonymously produced single malt whisky, almost everything of it destined for blends. Nowadays some of it turns up as standalone bottlings. This Glen Deveron, 20 Y is an example, and an excellent one at that.

Vol de 40%.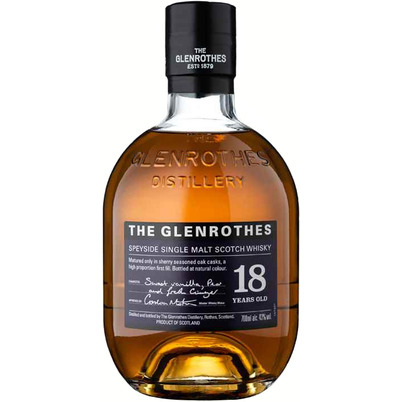 Glenrothes, 18 Y
Speyside
Glenrothes calls it the Four Corners – meaning the foundation upon which Glenrothes single malt is built. Water is one of the Corners, as is slow distillation. The latter eliminates impurities and allows for a lighter and fruitier spirit. Sherry-seasoned casks impart a unique depth of flavor to the maturation process. Finally, the color of Glenrothes is never altered, always kept in its natural state. Together these Four Corners form the basis of the Glenrothes 18 Y, one of the distilleries' newest expressions, matured in first-fill sherry-seasoned casks.

Vol de 43%.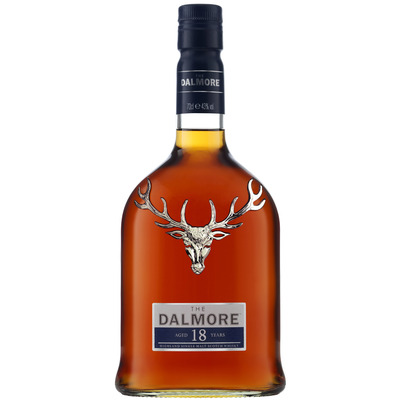 Dalmore, 18 Y
Highland
Une maturation durant 14 années dans des fûts de chêne blanc américain ex-bourbon, le whisky est ensuite transféré dans des fûts en bois de xérès oloroso Matusalem 30 ans d'âge pendant encore quatre ans. Embouteillée à 43%, The Dalmore de 18 ans offre une expérience gustative provocante et intense avec un arrière-goût durable de la cannelle et la muscade.

Vol de 43%.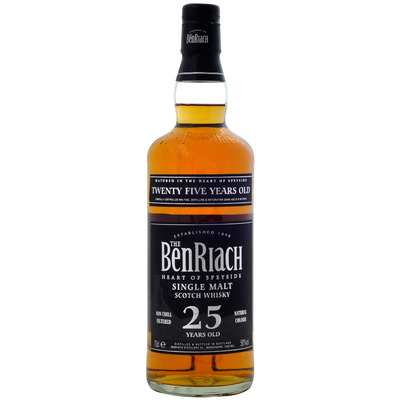 The Benriach, 25 Y
Speyside
Benriach, founded in 1898 in the heart of the Speyside, has experienced a lot. 2 years after its establishment, the distillery closed again. Benriach was not put back into production until 1965. Until 2004, with intermediate stops, neighbour Longmorn occasionally distilled at Benriach to keep the distillery from being dilapidated. The distillery was then taken over and brought fully into production. This Benriach matured 25 years in a mix of bourbon, Oloroso sherry and new American barrels.

Vol de 46.8%.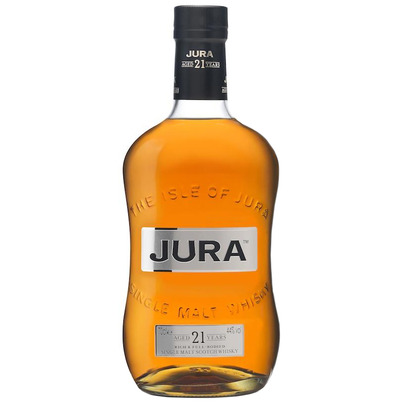 Jura, 21 Y
Isle Of Jura
Next to Islay is the island of Jura. The Isle of Jura distillery has been here since 1810. The water used by Jura comes from a nearby lake, the 'Loch a' Bhaile-Mhargaidh'. This water is peat-containing, which gives the whisky a light earthy taste. The malt for the whisky is not peated, but dried with hot air. This 21 year old, like all Jura Whisky, has matured on bourbon casks, but exceptionally got a finish on old Oloroso sherry casks.

Vol de 44%.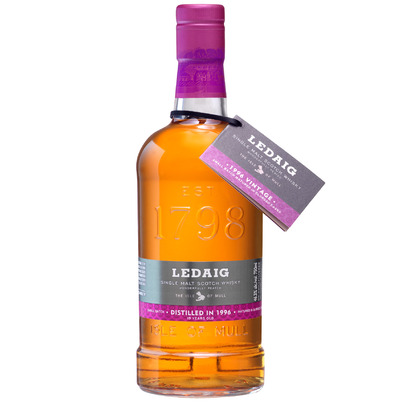 Ledaig - Sherry Finish, 1996
Island
Ledaig is produced by the only distillery on the island of Mull, the Tobermory Distillery, which also has the Tobermory Single Malt range. Half of the whisky produced here is very peaty and is sold as 'Ledaig Single Malt'. For this whisky, they used Refill, sherry and bourbon casks. Unlike Tobermory, Ledaig has a much higher peat content. This Ledaig 1996 got a finish in Oloroso Sherry casks, resulting in a beautiful whisky with a mixture of smoky, spicy and sweet tones.

Vol de 46.3%.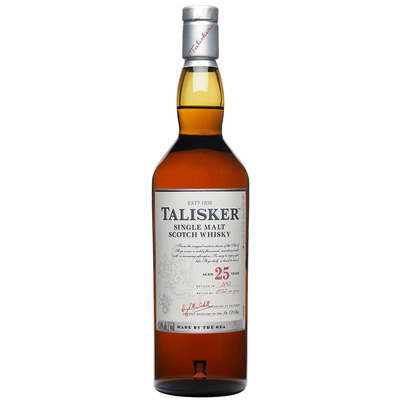 Talisker, 25 Y
Isle of Skye
Talisker, the only distillery on the island of Skye, was founded in 1810. In terms of location, by the sea on a mountain slope, it is really a picture-perfect. After a major reconstruction in 1997, it became a modern computer-controlled distillery on the inside. As far as Whisky is concerned, little has changed; this is still a powerful, complex Malt. This 25-year-old Talisker has matured on oak barrels; what kind of barrels exactly is a carefully kept secret.

Vol de 45.8%.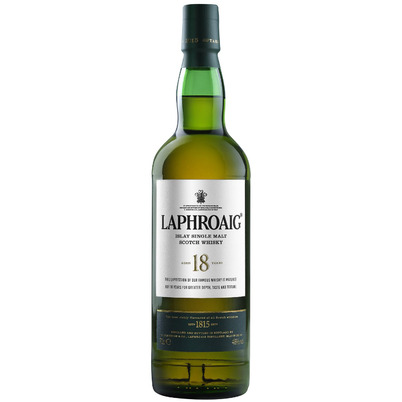 Laphroaig, 18 Y
Islay
Laphroaig is supposed to have been founded in 1815 by the brothers Alex and Donald Johnston. The distillery is located on the south coast of Islay, near the port town of Port Ellen. In the last century it was a Whisky that mainly went to blenders, but since the nineties Laphroaig gained popularity very quickly as a single malt. The peated malt is 20% sourced from the own malt floors, the rest from the Port Ellen malt
house. This Whisky, firmly peated Whisky has had a full aging on bourbon barrels.

Vol de 48%.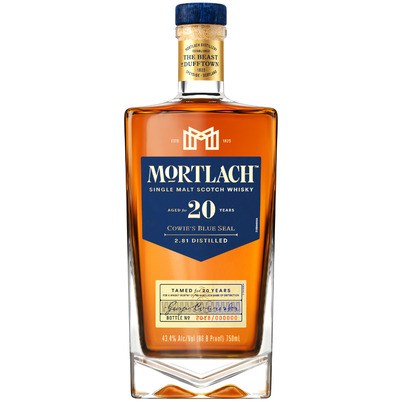 Mortlach, 20 Y
Speyside
Nicknamed 'The Beast of Dufftown' by famous whisky writer Dave Broom, Mortlach is a whisky that has long been championed by connoisseurs. Finally, the distillery is starting to gain a wider audience. The Mortlach, 20 Y is the oldest whisky in the new range, which was launched in 2018. It matured solely in sherry casks and was named 'Cowie's Blue Seal', after one of the original bottlings of Mortlach dating back to 1909. The Mortlach, 20 Y is balanced and complex – a whisky that deserves your time and attention.

Vol de 43.4%.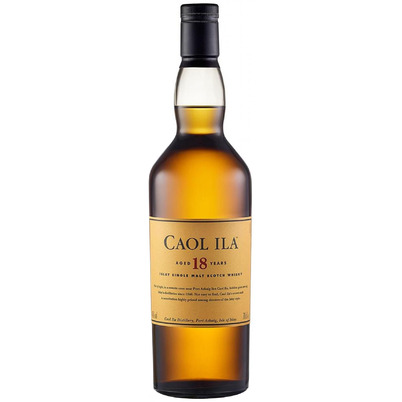 Caol Ila, 18 Y
Islay
Located on the Isle of Islay, Caol Ila is known for its heavily peated whisky. The distillery was originally founded in 1846, but the old distillery was demolished in the early 1970s and a new, much larger version of Caol Ila was built. To this day, Caol Ila is the largest producer of Scotch single malt whisky on Islay. The Caol Ila, 18 Y is an elegant whisky. The extra years of aging in oak casks has mellowed the impact of the peat, turning it into a very mature Islay whisky with lots of interesting subtleties.

Vol de 43%.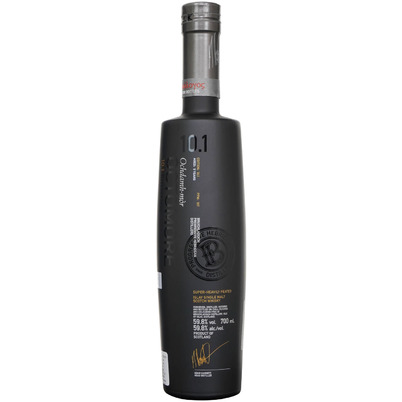 Octomore - 10.1
Islay
Octomore is famous for being the smokiest whisky in the world. But focusing on that reputation would sell Octomore short. This brand is made at Bruichladdich, an artisanal distillery on the Isle of Islay. While the Octomore 10.1 is very smoky indeed, there are many more flavors and aromas to discover. This is because of Bruichladdich's hands-on distillation process and the use of first-fill bourbon casks from a variety of sources like Jim Beam, Heaven Hill, Buffalo Trace and Jack Daniel's.

Vol de 59.8%.