Set 1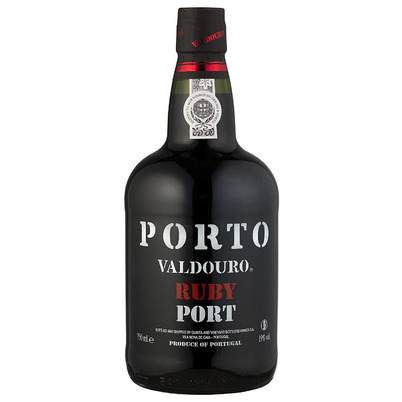 Valdouro - Ruby
Port
Surprisingly, the origin of Krohn Porto is Scandinavian, as two Norwegian cousins founded the port shipping company in 1865. However, the company currently is owned by the Portuguese Carneiro family. It is one of the few independent family businesses still standing in Oporto. A Ruby port is named for its distinct ruby color—its a young approachable wine that has aged for two to three years. It pairs wonderfully well with blue cheese, milk chocolate and berry-based desserts.

Vol de 19%.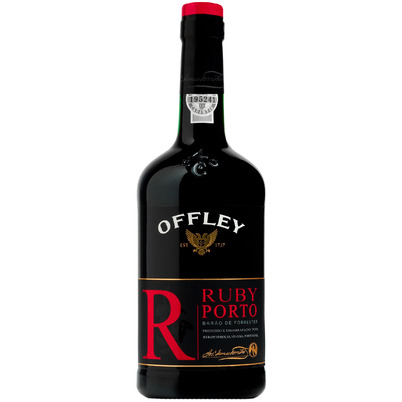 Offley - Ruby
Port
A young, red port of a producer who combines innovation with nearly 300 years of experience. Offley Ruby is a blend and is made from the best grapes of the traditional blue grapes from the Douro region, particularly Touriga Franca, Tonta Roriz, Tinta Amarela, Tinta Barroca and Tinto Cão. Offley Ruby has a ruby red color and a lively aroma reminiscent of ripe red fruits, complemented by more complex notes.

Vol de 19.5%.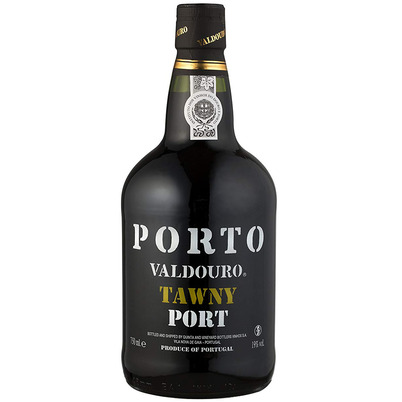 Valdouro - Tawny
Portugal
Krohn Porto's estate Quinta de Retiro Novo is located in Sarzedinho, which is a very small village in the Portuguese Rio Torto Valley. The area is very favorable for the production of quality Ports, because of the nature of the soil, the altitude, the locality and the slope of the vineyards. Tawny Port is often a blend of older-vintage wines, and spends a good amount of time in oak. Try it with dark chocolate, dried fruit or apple pie, and prepare yourself for a very pleasant surprise.

Vol de 19%.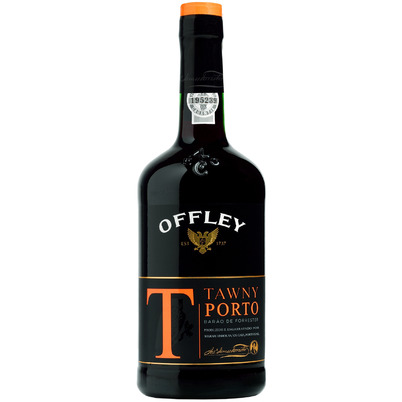 Offley - Tawny
Porto
Un élégant Porto rouge avec un style classique. Il est à la fois complet et frais et est fait à partir d'un mélange de vins provenant du riche stock d'Offley. Ce Tawny est un mélange, fabriqué à partir des meilleurs cépages traditionnels de la région du Douro, notamment Touriga Franca , Tonta Roriz , Tinta Amarela , Tinta Barroca et Tinto Cao .Un goût excellent en apéritif avec du Gouda et du jambons.

Vol de 19.5%.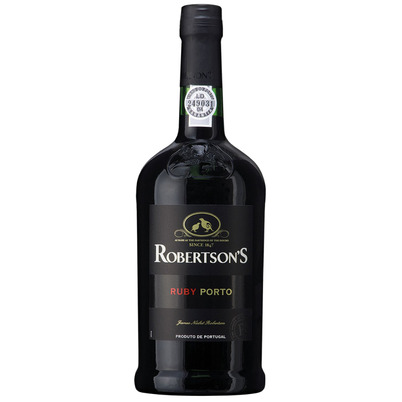 Robertson's - Ruby
Porto
Le Robertson's Ruby Port est un Porto d'une riche saveur avec des arômes de fruits rouges, prunes et fraises. Délicieux avec du fromage ou avec un plateau de fruits.

Vol de 19.5%.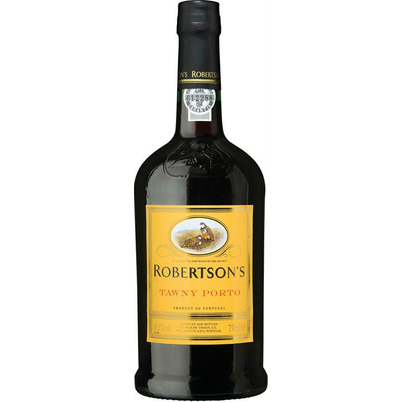 Robertson's - Tawny
Port
One of James Nisbet Robertson's great passions was making and blending exceptional Ports. This Tawny with his pale, delicate color has matured longer in oak barrels and therefore has the chance to take over the aromas of oak. Drink as an aperitif, but also highly recommended as a supervisor of a light appetizer or dessert.

Vol de 19.5%.
Set 2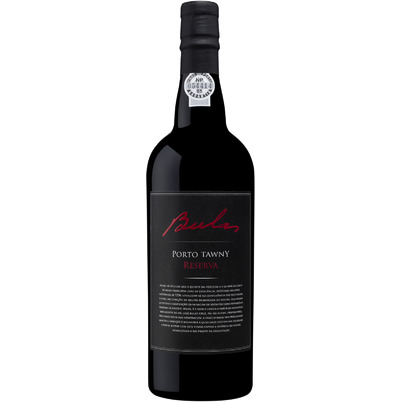 Bulas - Tawny Reserva
Port
Bulas is known for its high quality and traditional method of working. Situated at the confluence of the Douro and the Ceira (Seyra), this is one of the world's oldest recognized wine regions. This Tawny is a blend of different grapes from different vintages. The aging in used oak Barriques gives the wine its typical tan colour. The wood provides a slight oxidation. This Port is also produced in the traditional way: the grapes are picked by hand and crushed by the foot.

Vol de 19.5%.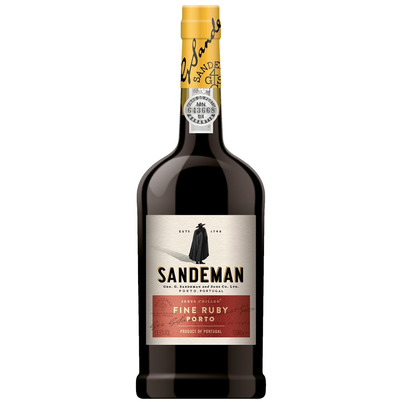 Sandeman - Fine Ruby
Porto
Ce Ruby est toujours préparé selon la recette traditionnelle. Un jeune Porto, fort et plein de caractère, vieilli dans de grands fûts de chêne sans contact avec l'air. Cela lui donne sa couleur sombre et ses saveurs originales. Le Sandeman Ruby est le Porto classique qui allie jeunesse et maturité. Son fruité le rend idéal à l'apéritif, mais il s'intègre aussi parfaitement avec du jambon fumé en entrée.

Vol de 19.5%.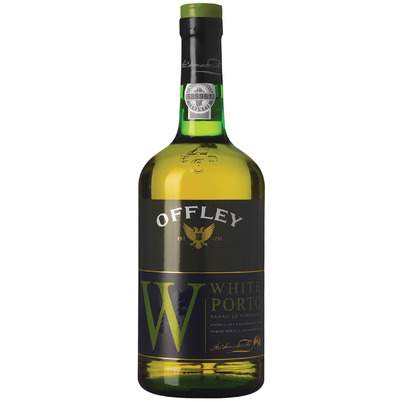 Offley - White
port
The history of the Port House Offley Forrester begins in 1737, when the English merchant William Offley settles in Porto. In 1803 Joseph James Forrester, a famous wine expert who developed a method for combating a devastating grape disease, adheres to the house. Nearly 300 years later, Offley Forrester is one of the biggest port houses in the world. This is a fresh, young and sweet white port made from the traditional white grape varieties from the Douro region, such as Malvasia Fina, Codega, Viosinho and Gouveio.

Vol de 19.5%.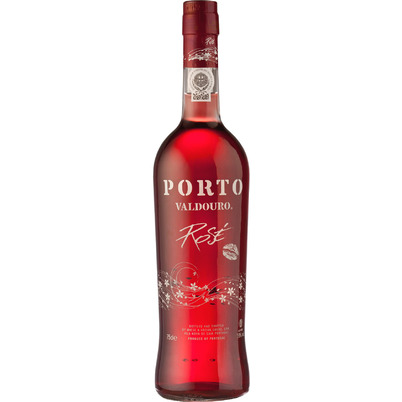 Valdouro - Rosé
Port
Rosé Port is the newest kind of Port, only officially recognized since 2009. The Valdouro Rosé Port is a lighter drink with a pink color, and perfectly suited as a summer drink. It is fermented in a similar process to rosé wine. There's a limited exposure to grape skins, thus resulting in the signature color. Because the fermentation occurs under low temperatures, a light, fruit driven wine is ensured. Preferably drink it cold (6-8ºC), and if you feel like it, combine it with almonds or charcuterie.

Vol de 19.5%.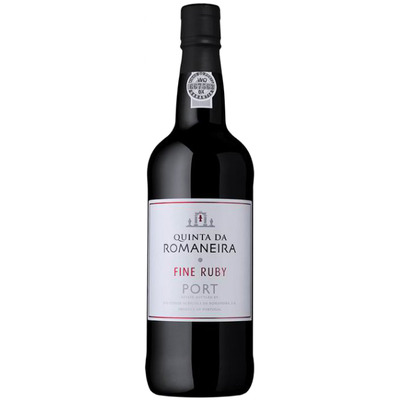 Quinta da Romaneira - Fine Ruby
Porto
Le Romaneira est considéré comme l'un des meilleurs Quintas. Les vignobles en terrasses sont situés dans le meilleur quartier de la Douro. Les pentes sont raides afin de profiter d'un ensoleillement maximum. C'est un Ruby doux, frais, et sucré avec des fruits juteux et un peu de chocolat. Ce Port Ruby est très recommandé pour les desserts (fruits confits), sauf pour le fromage.

Vol de 19.5%.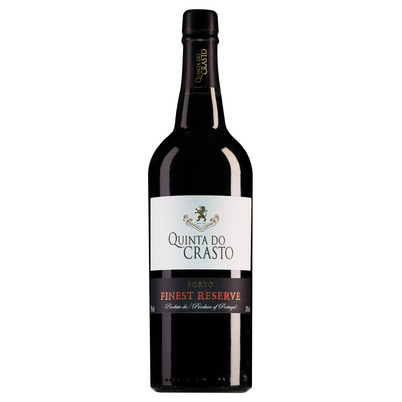 Quinta do Crasto - Finest Reserve
Port
Quinta do Crasto is located in a prime spot in the Douro region in Portugal, and has been in the family of Leonor and Jorge Roquette for more than a century. The earliest records of Quinta do Crasto go all the way back to 1615. The Quinta do Crasto Porto Finest Reserve is made from several grape varieties, harvested from vines of over 60 years old. The grapes with stems are foot trodden in traditional stone tanks, and mature for 2 to 4 years in Portuguese oak vats. The result is a vibrant, complex Port.

Vol de 20%.