Set 1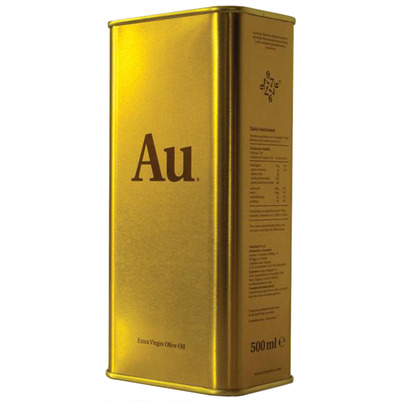 Au
Andalusia, Spain
Au stands for Aceites Unicos what means "Unique olive oil" and is also the chemical symbol for gold. Already in November, the Picual olives are picked. This allows the olive oil to have a lot of 'body' and gives a strong taste in the mouth. Slightly spicy and green and fruity with hints of green apple and a medium bitterness.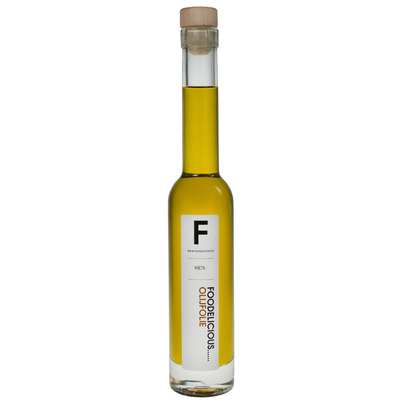 Kreta
Crete, Greece
This olive oil is from Crete and has a full, soft but fruity flavor. It is an olive oil with a smooth mouthfeel and a hint of lemon. This makes it tastes good with fish and salads for example, feta cheese, red onion and black olives. Delicious in combination with a fresh vinegar.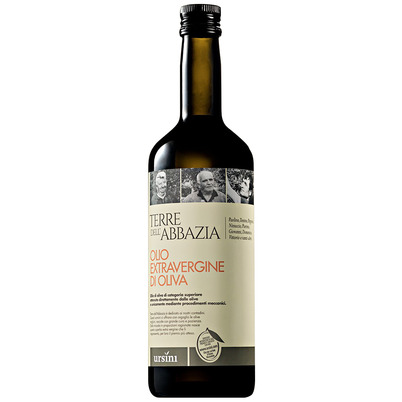 Terre Dell'Abbazia
Italy
This gentle olive oil is well suited for baking or to use on salads. Remarkably light green in color with beautiful yellow nuances. After strict selection, only the best of the Chieti, Gucco, Olvastra, Crognalegno, Ascolana Dritta olives end in this special olive oil. The mutual ratio depends on the crop, so no single year is the same.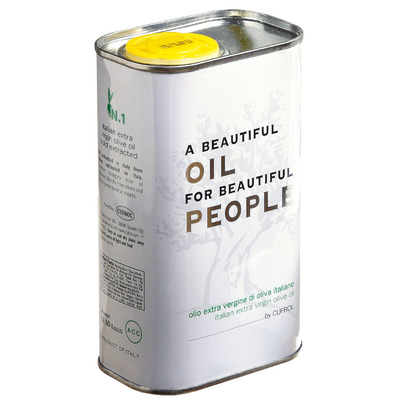 Cufrol - Beautiful Oil for Beautiful People
Umbria, Italy
This olive oil is made by Cufrol, a small family business from Italy of the family Gradassi. The oil is used in Various star restaurants in Italy, including the three-star restaurant Dal Pescatore Chef Antonio Santini, but is also on the table at the Dutch master chef Lucas Rive and in the famous Okura Hotel in Amsterdam.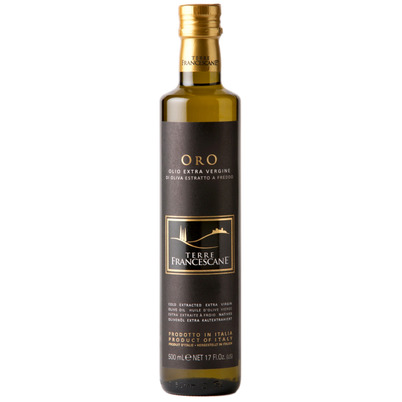 Terre Francescane ORO
Italy
This wonderful olive oil from Umbria is emerald green in color with hints of gold. A blend of Moraiolo, Leccino and Frantoio olives. Depth of flavor. First you will taste slightly bitter, after intense fruit, with the smell of freshly pressed olives, freshly cut grass and green apple.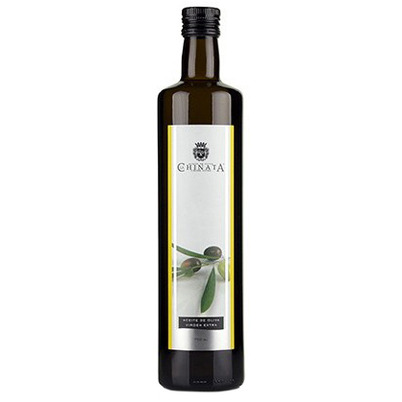 La Chinata
Spain
The extra virgin olive oil is made of the Manzanilla olive. These olives are harvested in Sierra de Gata, a northeastern Spanish region in the province of Cáceres. The olive oil has an intense yellow color, a soft, sweet and fruity taste with no sharp edge of bitterness and is typical for southern Spain. This olive oil has a very high content of essential fatty acids. Great for use on salads, but also carpaccio.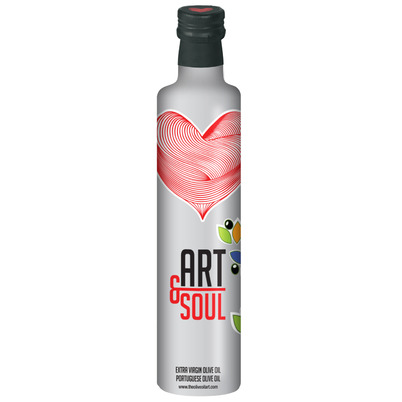 Alentejo - Art & Soul
Portugal
A particularly fresh extra virgin olive oil from the Alentejo, South of Portugal. This region is called the 'bread basket of Portugal'; it is an area of open land with rolling fields and fertile land on which also grow the olive trees of the olive oil. This olive oil is made from cold-pressed Arbequina, Picual and Cobrançosa olives and delicious on grilled vegetables and fish.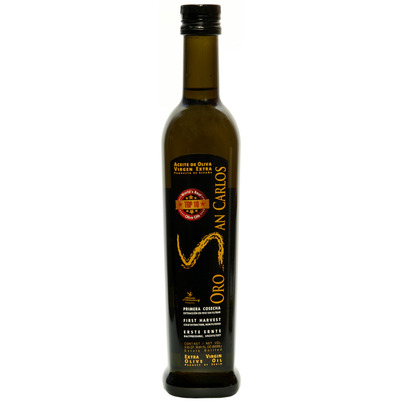 Pago Baldios San Carlos - Oro
Extremadura, Spain
This olive oil from the property Pago Baldios San Carlos occupies the 9th place in the official list of World's Best Olive Oils 2015 and came on the market in 2006. From its first year, the olive oil Oro won many awards. Almost all Spanish chefs have a bottle of this liquid gold standing in their kitchen. Very fruity with just a little extra spice by the Cornicabra olive.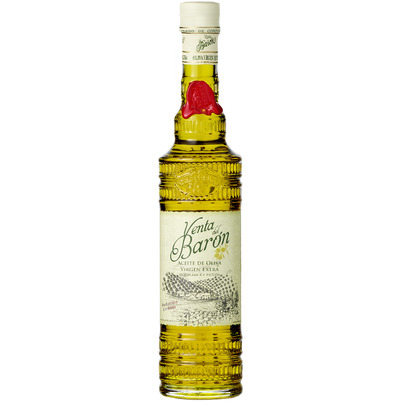 Venta del Barón
Andalusia, Spain
The authority in the field of "ranking the Olive Oil" has put this oil at No. 1 as World's Best Olive Oil. Baron Santaella killed his wife out of jealousy and he was exiled to Andalusia by the King. Santaella focused on creating the very best olive oil. When the King tasted his olive oil, he was so impressed that he immediately granted him pardon and gave him back his title. The olive oil is wonderfully fruity, fresh and grassy with hints of tomato, apple and banana.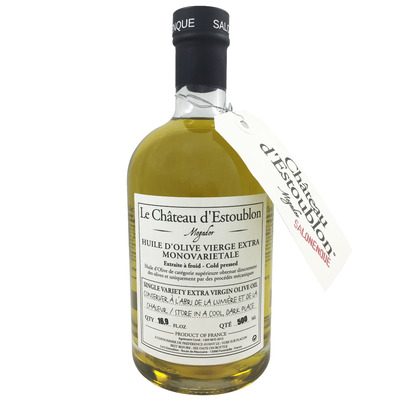 Chateau d'Estoublon - Salonenque
Provence, France
In the heart of Provence, Chateau d'Estoublon carries on the tradition of manual and mechanical techniques organic farming and production on the estate. From the cultivation of fruit - grapes and olives – to sales of bottles; each step of the process is carried out by Estoublon itself. This beautiful green and fresh extra virgin olive oil is made from 100% Salonenque olives.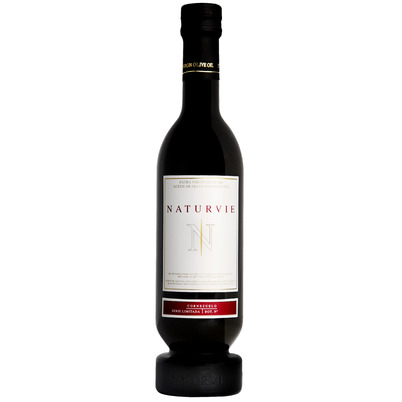 Naturvie - Cornezuelo
Spain
The Cornezuelo olive grows in the western Spanish province of Extremadura. This olive oil from the famous house Naturvie is from a unique forest plantation. The grandfather of the current owner Fernando Sanchez Mohino created the current plantation from a number of wild growing olive trees. The olives for this extra virgin olive oil are hand-picked and pressed immediately. And full, velvety taste with a hint of pepper at the end.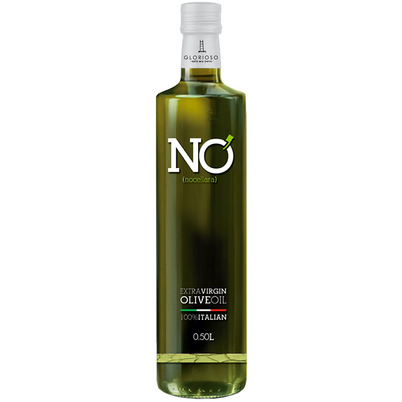 Glorioso - Nocellara
Italy
This olive oil comes from Sicily and is made of only Nocellara del Belice olives. This olive variety is characterized by its grassy flavor and is fresh and bright in color. It is a particularly fine olive oil, made artisan. The olives are hand-picked and cold-pressed immediately. Full of flavor and slightly creamy.