Set 1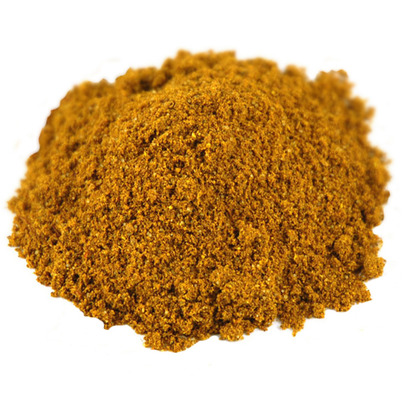 Ras-el-Hanout
Melange
This Ras el hanout is made in Morocco. This ensures an authentic Moroccan recipe, ideal for all North African dishes such as couscous. The Ras el-Hanout Morocco is a mixture consisting of 100% natural herbs and spices, no added salt.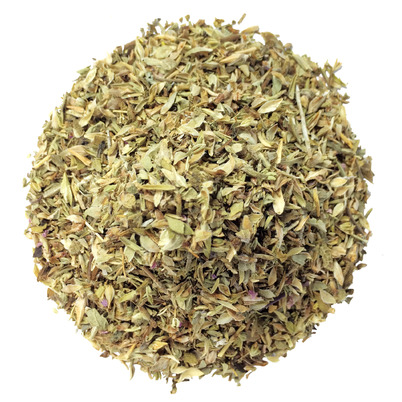 Greek Oregano
Herbes
L'origan grec est l'un des origans les plus aromatiques au monde. Cet origan est cueilli dans les montagnes de la Crète et a une saveur et une odeur uniques et incroyables qui ne peuvent être comparées à celles de l'origan ordinaire. Avec le basilic, c'est un ingrédient indispensable dans les sauces pour les pâtes, les poêlés de légumes méditerranéens et bien sûr les pizzas.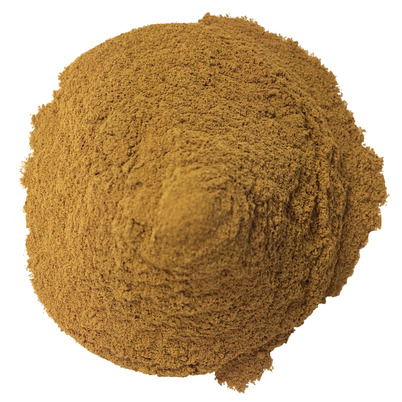 Ceylon Cinnamon
Epices
La cannelle de Ceylan est souvent utilisée dans la cuisine chinoise et convient très bien dans les plats sucrés-salés grâce à sa douceur et son superbe parfum. Cette cannelle peut être saupoudrée à la fin d'une préparation de gâteaux ou tartes aux pommes ou encore utilisée dans des desserts ou des plats d'accompagnement. La cannelle de Ceylan est aussi recommandée dans le poulet tandoori.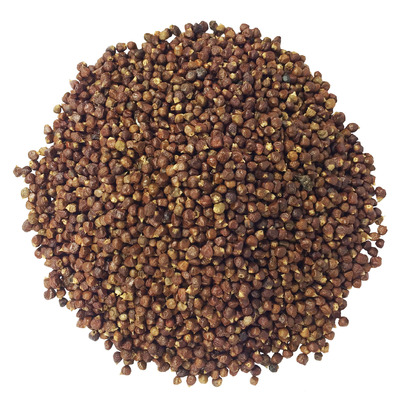 Maniguette Pepper
Poivre
Le poivre Maniguette ou graine du paradis a un goût acidulé et épicé. Cette graine était extrêmement populaire au Moyen-Age. Le goût relevé et épicé rappelle celui du poivre avec une pointe de gingembre. Le poivre du paradis appartient à la même famille que la cardamome et est encore utilisée au quotidien dans la cuisine marocaine.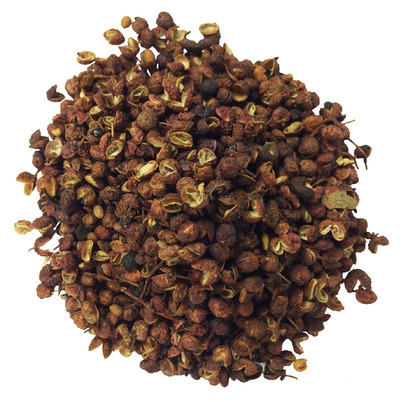 Sichuan Pepper
Epices
Le poivre du Sichuan est un poivre très parfumé et très aromatique et est une épice de base dans la cuisine chinoise. Cet arôme épicé et ce léger goût citronné le rendent délicieux et apportent une touche exotique à vos plats. Le poivre du Sichuan fait partie du mélange de «  cinq épices  » chinois et des «  sept épices  » japonaises.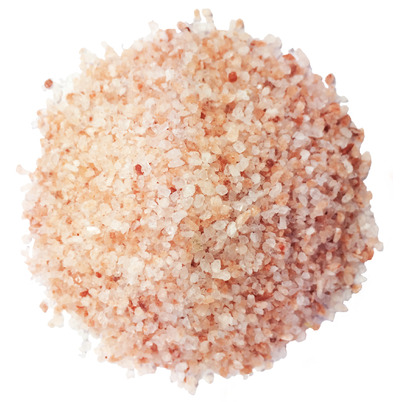 Himalayan Salt
Sel
Ce sel non raffiné provient de l'Himalaya dans sa pureté originelle, sous forme de cristaux, il n'est soumis à aucun traitement chimique et enrichit le corps de 84 minéraux et oligoéléments. Ce sel datant de 250 millions d'années a conservé toutes ses qualités dans sa forme la plus pure. Sa saveur est douce et délicate et il peut être utilisé en remplacement du sel ordinaire.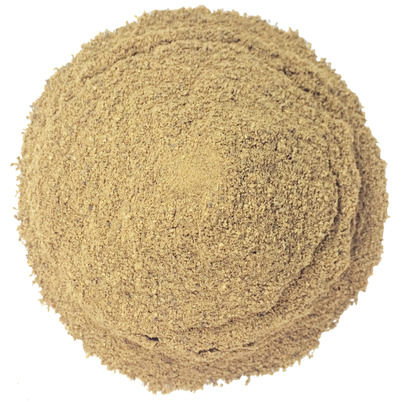 Piment Jamaique
Poivre
Le piment ou poivre de la Jamaïque est une épice incroyable. Ce piment est un véritable éclat de saveurs avec son arôme fort et piquant. Son goût rappelle celui d'un délicieux mélange de cannelle, clous de girofle, muscade et macis, ainsi qu'une petite touche de poivre.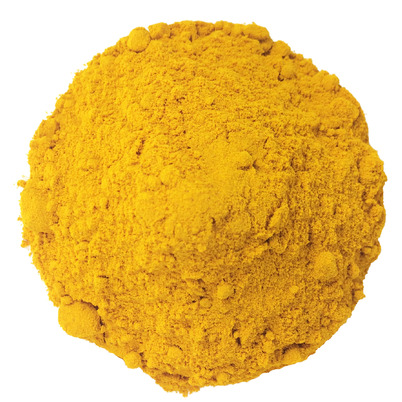 Turmeric powder
Epices
Le curcuma est 100% naturel et pur, sans additif ni mélange. Le curcuma est connu pour la vive couleur jaune qu'il donne aux plats asiatiques. Le curcuma est aussi de plus en plus populaire pour ses bienfaits pour la santé. Le curcuma contient de nombreux antioxydants et permet de diminuer le taux de cholestérol.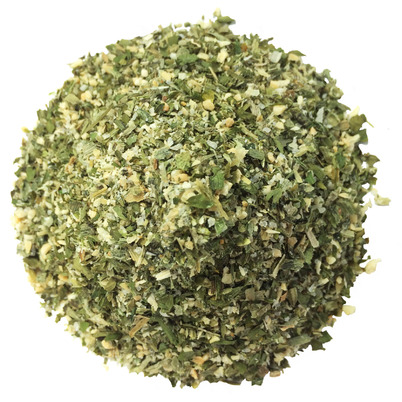 Tzatziki
Mélange
Le mélange Tzatziki est composé d'ail, de sel marin, d'oignon et de persil et est mieux connu en tant que plat d'accompagnement grec, fait avec du fromage blanc, de l'huile d'olive, du concombre et des épices Tzatziki.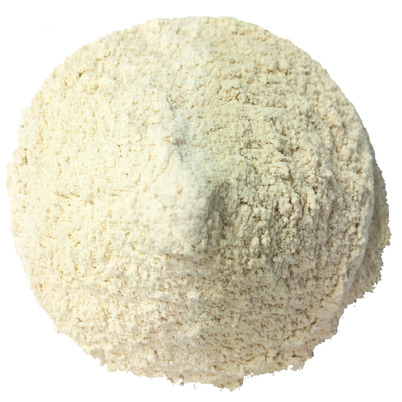 Horseradish powder
Herbes
Le raifort est une poudre dont le goût ressemble à celui de la moutarde. Utilisez le raifort dans une sauce froide pour profiter de toute la saveur de l'épice ou dans une sauce chaude pour sentir une pointe de raifort. Plus le raifort sera cuit, plus la saveur et le goût épicé du raifort s'évaporeront.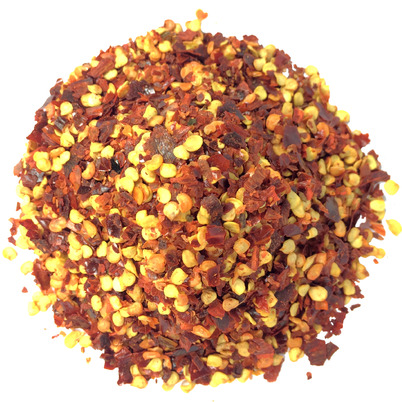 Chili Pieces
Poivre
Ces flocons de piment sont des piments hachés avec leurs graines. Ce sont des flocons de piments piquants que vous pouvez utiliser dans vos plats. Ils donnent à vos plats un goût épicé naturel et seront parfaits dans vos sauces chili et chili con carne.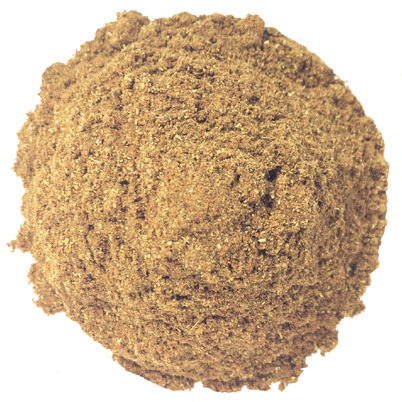 Chinese five-spice powder
Mélange
Découvrez le parfait équilibre entre l'anis étoilé, le poivre, le fenouil, les clous de girofle et la cannelle qui forment l'un des mélanges d'épices les plus connus. Les cinq saveurs de base de la cuisine chinoise sont associées dans les cinq-épices  : sucré, aigre, ametumer, salé et piquant. Les Cinq-épices chinoises viennent contrebalancer un plat trop épicé, tel le Ying et le Yang chinois.
Set 2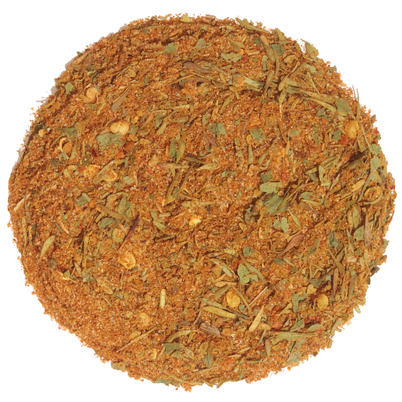 Beef Seasoning
Rub
Robust, rich and intense—that's probably how we'd describe this Beef Seasoning. You can use it for most meats, such as roast, steak, pork chop and loads more. Just 6 ingredients are used: mustard powder, garlic, chili, onion, sugar and chipotles. It's up to you if you want to use it as a dry rub; you could also apply a bit of olive oil. Either way, you're good after about 1 or 2 hours. For larger pieces of meat, you might consider leaving it on for up to 3 hours even.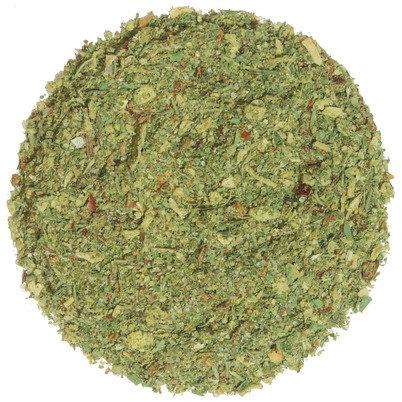 Chicken Seasoning
Rub
With (among others) paprika, sage, thyme and tarragon, it's best to apply this rub under the skin of the chicken. It's up to you if you want to use olive oil or choose to use this seasoning as a dry rub. Either way, give it at least 1 to 2 hours before transferring the chicken to the grill, barbecue or stove. Obviously feel free to use this Chicken Seasoning on other poultry as well.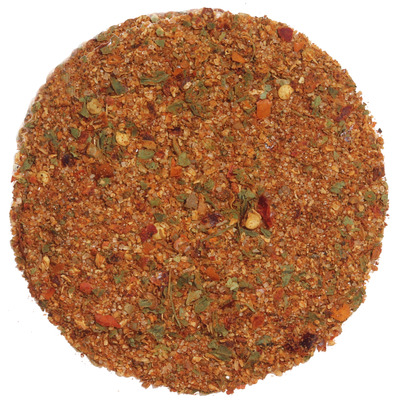 Piri-Piri Seasoning
Rub
Piri Piri is a Portuguese dish but has its roots in Africa. The name comes from the variety of chili that is often used for Piri Piri. This seasoning also includes smoked paprika, garlic, cumin, oregano, ginger, and more. Obviously, you can use it to marinate a lovely piece of chicken or meat but turning it into a sauce (by adding some vegetable oil and lemon juice) is another great application, which you can then use to spice up many different dishes.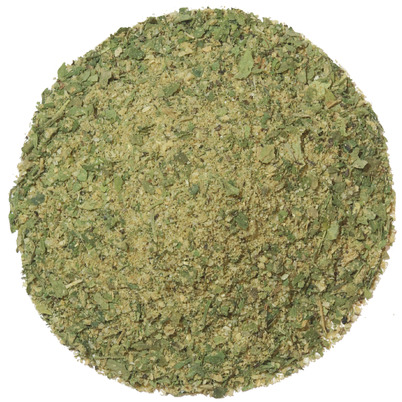 Sea Food Seasoning
Rub
Seafood needs a special kind of aromatics, which is why this Seafood Seasoning is perfect for fish, shrimp, lobster or anything else you can think of. Herbs like dill and fennel really bring out the best of whichever seafood you choose. Also, why not apply this Seafood Seasoning on gravlax? Or, if you're open to try something new, add it to melted butter, lemon and garlic for a great marinade.
BBQ Seasoning
Rub
When the weather is right (or even when it isn't!) there's not much we love to do more than firing up that barbecue. Enhance the experience by using some BBQ Seasoning, which is best used in combination with olive oil. You can add it to either meat or fish and we recommend leaving it on for 1 to 2 hours. The ingredients, such as smoked paprika, sugar, marjoram and garlic, are sure to elevate your barbecue skills to a new level.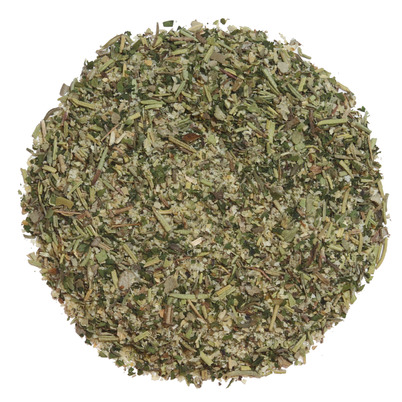 Roast Seasoning
Rub
Low and slow is often the way to go. A great roast is tender, juicy and savory, and has long been a feature during Sunday family dinners. It's still often viewed as a feast—both for the senses as well as for bonding with loved ones. This Roast rub works a treat and you can apply it together with some olive oil. Included are garlic, onion, rosemary, thyme, and more. Be sure to leave it on for 1 or 2 hours before cooking.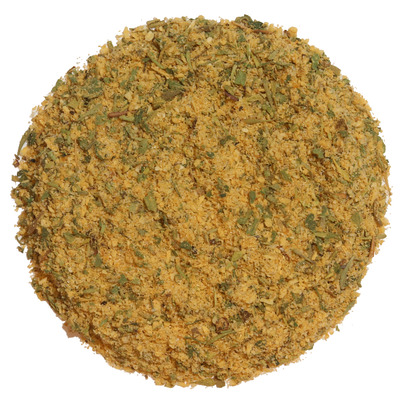 Lamb Seasoning
Rub
Lamb is eaten all over the world and combines wonderfully well with spices and other flavorful ingredients. This Lamb Seasoning is guaranteed to elevate your slow-cooked roast or barbecued lamb chops to a new level. Parsley, rosemary, oregano, mustard, sugar. It's all there. If you want to expand the use of the Lamb Seasoning, you could also try it on oven-roasted potatoes or greens. You won't be disappointed!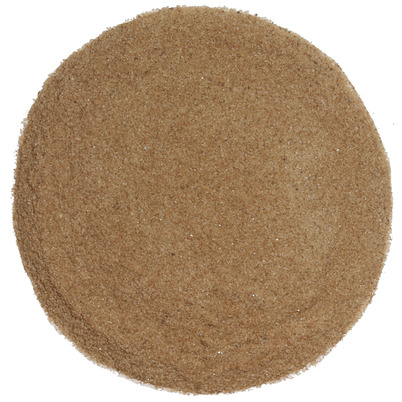 Sweet Seasoning
Rub
For something completely different, try this Sweet Seasoning. In this rub sugar, cinnamon, vanilla essence, allspice, cloves and ginger are included. You can add this Sweet Seasoning to some hot, grilled fruit —how about some pineapple or peach? There are many possibilities!
But this rub also works great on fresh, warm pancakes with syrup and is also a wonderful addition to cake, muffins or other pastries.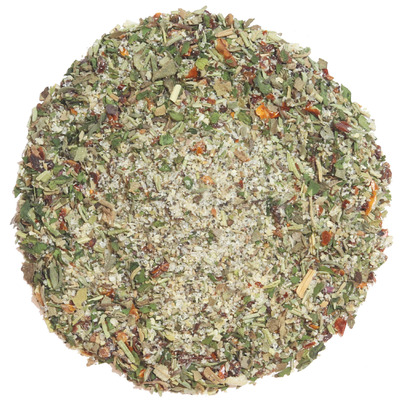 Italian Seasoning
Rub
The Italians know a thing or two about cooking. Classic Italian dishes have conquered the world, and they are enjoyed globally. While we certainly recommend applying this Italian Seasoning on beef or chicken, why not combine it with some olive oil and sprinkle it on tomatoes or mozzarella. You could also use it for olives or cheeses. Included in this seasoning are many traditional herbs, such as rosemary, basil, thyme, and oregano.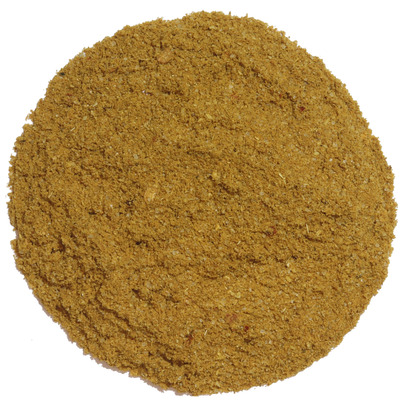 Indian Seasoning
Rub
Creating great seasoning is a delicate business, especially in the case of this Indian Seasoning. A little bit of this. A little bit of that. And the result is mesmerizing. This is an outstanding, aromatic mix of Indian spices. Included are coriander, turmeric, cardamom, fenugreek, cloves, cinnamon, and more. You could consider combining it with some tangy yoghurt and making a beautiful marinade out of it—a very common practice in the Indian kitchen!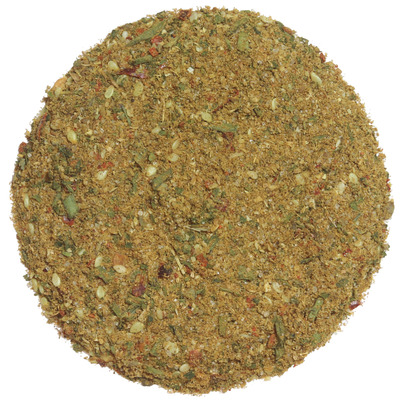 Oriental Seasoning
Rub
There's a wide variety and sheer amount of Asian spices, providing intense flavors that are unmatched in other global cuisines. This Oriental Seasoning combines some of the best into a ready-made and aromatic mix you can use to marinate meat, fish or poultry. The seasoning includes ginger, Szechuan pepper, sesame, lemon grass, and more. Rub it in, leave it for a few hours and throw it on the barbecue.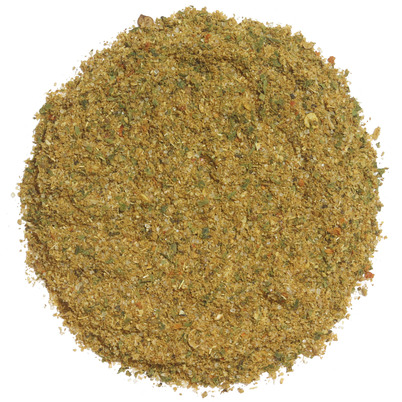 African Seasoning
Rub
This seasoning will transport you to Africa in no time! This combination of beautiful dried spices and herbs work well with any number of meats, fish or poultry, or even veggies. Coriander and parsley (among others) give it a freshness, while turmeric and cumin add another layer of depth to this rub. You can either apply it dry or add a tinge of olive oil to apply the rub. Give it 1 or 2 hours for the best result—or even longer for a more intense flavor experience.