Set 1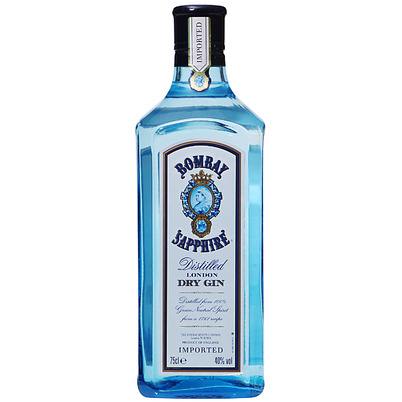 Bombay - Sapphire
United Kingdom
L'un des gins les plus connus et délicatement parfumés dans le monde. Bombay est un London Dry Gin qui a mis sur le devant de la scène cette boisson à la fin des années 80 à Londres. Son look et l'image de style ont pu donner un coup de pouce au Gin poussiéreux. Le genévrier est dans ce gin aromatique moins dominant dans la saveur que dans des gins traditionnels. Au nez très aromatique, parfumé. En bouche, un goût légèrement fruité délicat, avec diverses herbes et épices, à venir lentement lorsque le Gin est maintenu dans la bouche plus longtemps. La finale est courte.

Vol de 40%.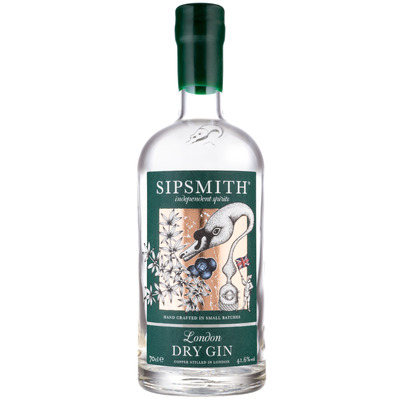 Sipsmith - London Dry Gin
United Kingdom
For the first time in almost 200 years, there is finally another distillery in the heart of London; Sipsmith. The goal of the founders was to create a real' small batch' London Dry Gin with small copper pot stills; back to the cradle of Gin. To make this distilled Gin, juniper, coriander seed, angelica, liquorice and ainnamon, almonds, Citrus fruit, orris and cassia bark are used. It is a sturdy Gin with many citrus influences, with flavours such as orange, marmalade and lime cake.

Vol de 41.6%.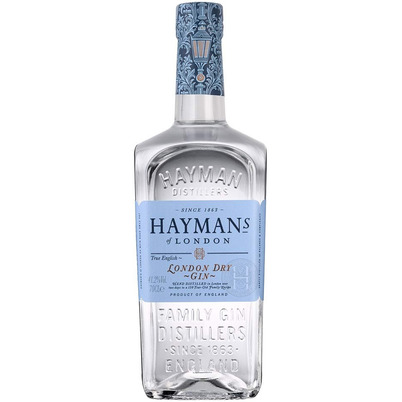 Hayman's - London Dry Gin
United Kingdom
Hayman's London Dry Gin is distilled to a family recipe dating back over 150 years using 100% English wheat, which is praised for its neutral character — allowing plenty of room for the botanicals to shine. While most modern gin brands focus on what's new, Hayman's London Dry Gin is steeped in history and leans firmly classic. The botanicals mirror this style, as traditional flavors such as juniper berries, angelica root and orange peel are championed. Hayman's London Dry Gin is perfectly suited for most classic gin cocktails.

Vol de 41.2%.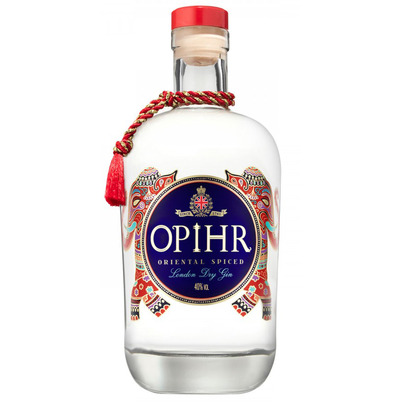 Opihr - Oriental Spiced
United Kingdom
Opihr Oriental Spiced is a new London Dry Gin, naturally flavored with exotic plant extracts, carefully selected by Opihr's Master Distiller from countries along the ancient spice route. Opihr Gin intensity embodies the exotic East through the use of hand-picked botanicals including coriander from Morocco, black pepper from India and spicy cubeb berries from Indonesia and combines it with high-quality gin of the oldest distillery in England.

Vol de 42.5%.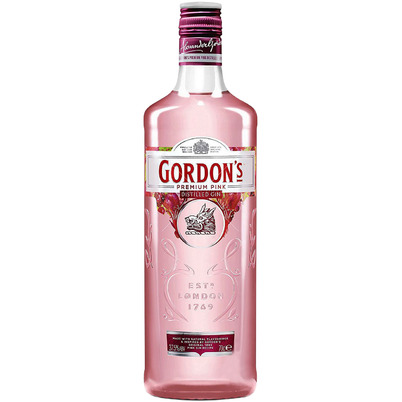 Gordon's - Premium Pink
United Kingdom
Pink Gin is really becoming popular, and while it was originally defined as gin with Angostura bitters, the category has now branched out and is often a gin infused with pink fruit. One such example is the excellent Gordon's – Premium Pink. It is inspired by Gordon's original gin recipe from the 1880s and has that refreshing taste Gordon's is known for, but with an added natural sweetness of raspberries and strawberries. Gordon's – Premium Pink is made using only natural fruit flavors to guarantee the highest quality real berry taste.

Vol de 37.5%.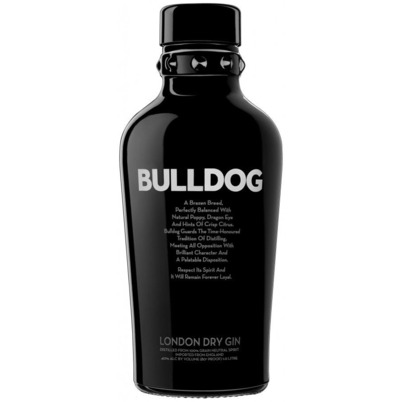 Bulldog - London Dry Gin
United Kingdom
Un délicieux Gin anglais fait avec 12 plantes. Le nez offre un bouquet plein de senteurs printanières et d'agrumes qui ravira les sens et invitent à deviner leurs sources. L'introduction initiale de saveurs est l'un des genévriers subtile qui mène à une harmonie croustillant d'innombrables plantes. À chaque gorgée, de nouvelles notes sont perceptibles à la lavande, d'agrumes et de genièvre dominant. Finale florale à l'amende.

Vol de 40%.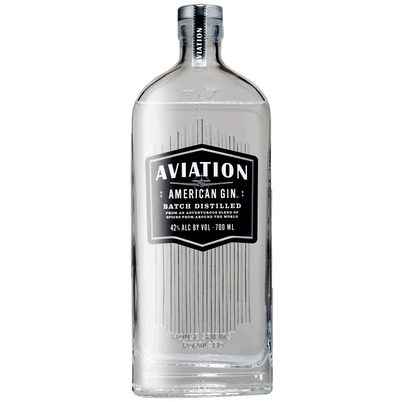 Aviation Gin
Aviation Gin takes a Dutch style rye spirit and combines it with juniper, anise, lavender, sarsaparilla, cardamom and orange peel. This intriguing gin was founded in 2006 and is named after the Aviation cocktail. Hollywood star Ryan Reynolds became involved a few years ago, given this delicious tipple a much-deserved publicity boost.

Vol de 42%.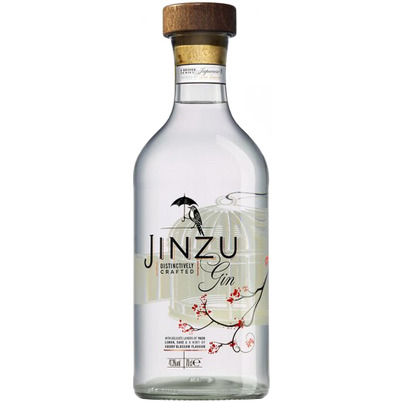 Jinzu Gin
Scotland
Made in Scotland but inspired by Japan, and with an English woman as the driving force. Bartender Dee Davies designed Jinzu Gin for Diageo's Show Your Spirit in 2013, which went on to win the competition. Jinzu Gin is great and an ultimate example of East meets West. Traditional gin botanicals such as juniper are combined with Eastern inspired flavors such as sake, yuzu and cherry blossom.

Vol de 41.3%.
Sir Edmond Gin
The Netherlands
Sir Edmond is a Dutch gin produced by Herman Jansen, a company that traces its heritage all the way back to 1777. Sir Edmond Gin has all the usual botanicals like juniper, angelica and cardamom, but vanilla is a bit of an odd duck. Sir Edmond Gin claims to be the world's first vanilla-infused gin and won a Master Medal at the 2017 Gin Masters. The perfect service is with cinnamon and an orange slice.

Vol de 40%.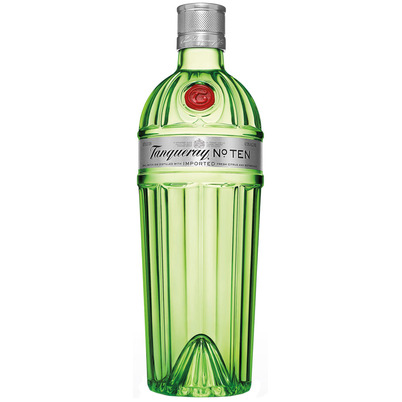 Tanqueray - Ten
Scotland
Started in 1830 by Charles Tanqueray, this English Gin is a classic. Tanqueray Ten is named after the small still, the Tiny Ten. This stil has a capacity of 400 litres, in which the ingredients are cooked for a fourth distillation. In addition to angelica, coriander, juniper berry and lemon, chamomile is an important addition. The chamomile gives the Gin its floral softness. Also the fact that slightly less juniper is used here, makes this Gin a bit softer than the Tanqueray London Dry.

Vol de 47.3%.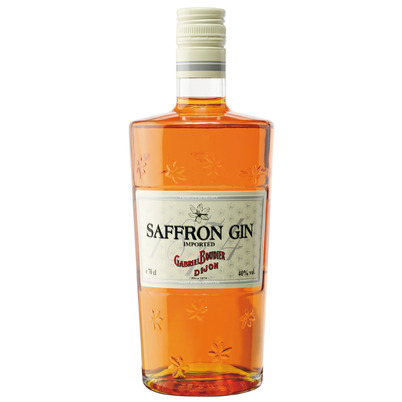 Gabriel Boudier - Saffron Gin
France
Le Gin Saffron est infusé avec des filaments de safran, qui donnent à ce Gin sa couleur orange unique. Il ressemble plus à une liqueur, mais ce Gin est, malgré son bouquet floral, épicé et avec une finale épicée. Depuis 1874, Gabriel Boudier est une petite distillerie dans la région française de Dijon. Basé sur une vieille recette coloniale de huit plantes naturelles, Gin Saffron est distillé en petites quantités. Ce Gin est toujours fabriqué de façon traditionnel, selon la méthode de "l'alambic distillée". En plus du safran, il est est infusé au genièvre, coriandre, citron vert, zeste d'orange, Angelica Seeds, Iris et fenouil, qui le rend très surprenant et mémorable.

Vol de 40%.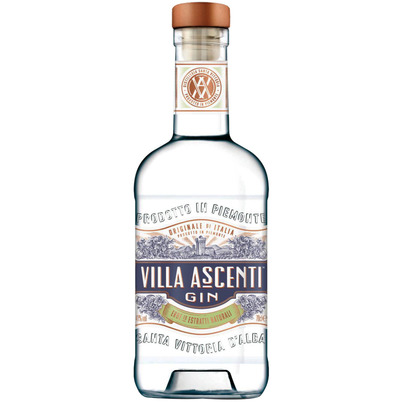 Villa Ascenti Gin
Italy
Villa Ascenti is a new super-premium gin from Italy, made with signature ingredients from the hills of Piemonte. Master distiller Lorenzo Rosso is a trained winemaker and distiller born and bred in the region. He works with local producers and farmers to source ingredients for Villa Ascenti Gin. Among them are Moscato grapes, fresh mint and thyme. The grapes are harvested in August and September before undergoing triple distillation. During the final distillation the Moscato grapes are infused with Tuscan juniper berries. Villa Ascenti is a classic gin capturing the taste of Italy.

Vol de 41%.