Set 1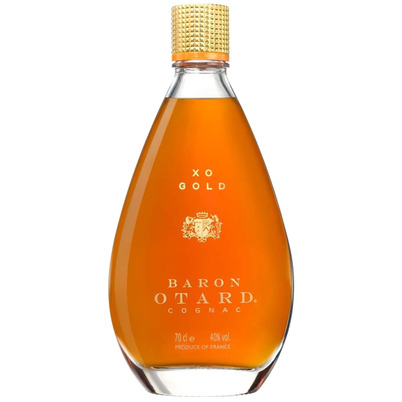 Baron Otard - XO
Assemblage
Baron Otard XO is a Grande Champagne Cognac, complemented by a small part of Cognac from the Borderies and Fins Bois. Due to expert blending, Baron Otard XO Cognac is greater than the sum of its parts. Otard, also known as Château de Cognac, is a French Cognac house founded in 1795. The cellars of the Château have 3-meter thick walls and enjoy a high level of humidity, improving the ageing process of the Cognac.

Vol de 40%.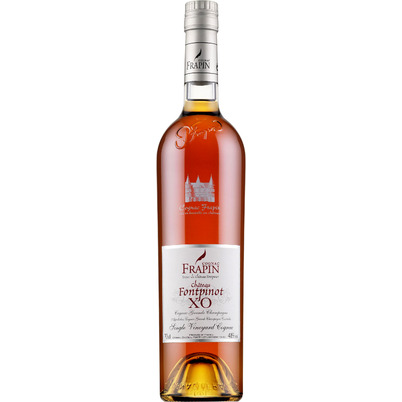 Frapin - Chateau Fontpinot, XO
Grande Champagne
Chateau Fontpinot is located in the heart of the Cognac region: the Grande Champagne. The best quality Cognac is produced here. Grande Champagne Cognac needs to age longer to reach full development. The Fontpinot XO casks mature 20 to 22 years and are not kept in cellars but in the attic. Located right under the roof, the higher temperatures cause no less than 6% alcohol to evaporate per year. This is one of the reasons why this unique, highly concentrated, complex and fragrant cognac is created.


Vol de 41%.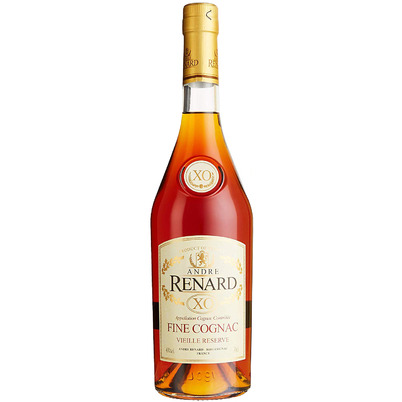 Andre Renard - XO
Assemblage
Andre Renard is a little-known Cognac house, producing quality and affordable products. Their XO Cognac is at least 10 years old and has aged in the finest Limousin oak casks.

Vol de 40%.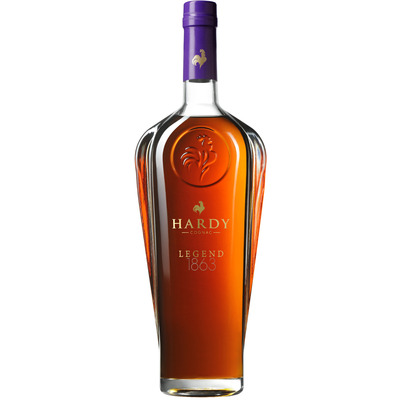 Hardy - Legend 1863
Petite Champagne
The Hardy cognac house was founded by an English cognac broker, Antoine Hardy, in 1863. Hardy – Legend 1863 is a tribute to the Hardy family, still going strong five generation later. This fine cognac combines the elegance of the Petite Champagne and the delicacy of the Borderies. Hardy – Legend 1863 is blended from eaux de vie between 2 and 12 years of age and has matured in Limouson oak barrels.

Vol de 40%.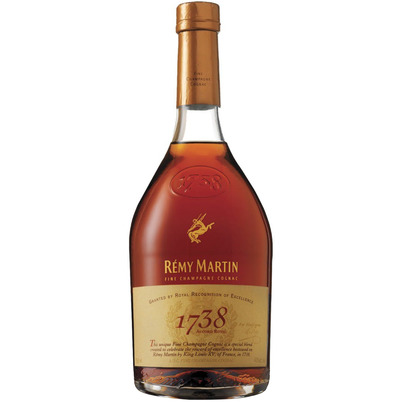 Rémy Martin - 1738
Cognac
In 1738, only 14 years after Rémy Martin first produced cognac, King Louis XV of France gave Rémy Martin a royal license to plant new vineyards. The license was a recognition of the craftsmanship of Rémy Martin. It is a milestone in the history of this cognac house, which it celebrated with the creation of Rémy Martin – 1738 Accord Royal. Aged in toasted oak barrels, this premier cognac embodies the traditions and values of Rémy Martin.

Vol de 40%.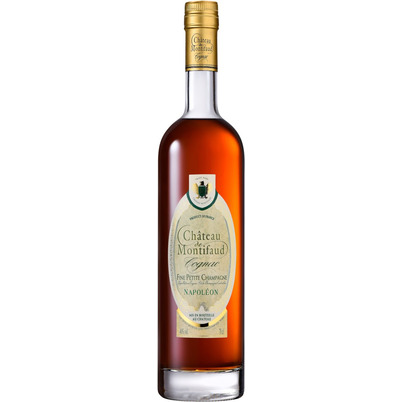 Château de Montifaud - Napoleon
Château Montifaud Napoleon is a quality cognac that has aged for 15 to 18 years. Made in de Petit Champagne region, this is a buttery smooth and rich Cognac with a long-lasting finish. Château Montifaud is one of the finest spirit producers in the French Cognac region. Owned by the Vallet family since 1866, they have six generations of experience in the industry, and a sterling reputation to boot.

Vol de 40%.
Set 2
Giboin - Millesime 1995
Borderies
Just like his ancestors since 1830, François Giboin chooses quality. The Giboin Domaine is located in the Borderie, the smallest Cru of the Cognac area. Only a few Cognac makers release a 'Millesime', because the legal inspection on years is strictly regulated by law; only bottles with Cognac from barrels sealed by the BNIC may be marked with year mark. Giboin has only 2 barrels sealed per year. The Cognac is beautifully sturdy, with many aromas of herbs and fruits.

Vol de 40%.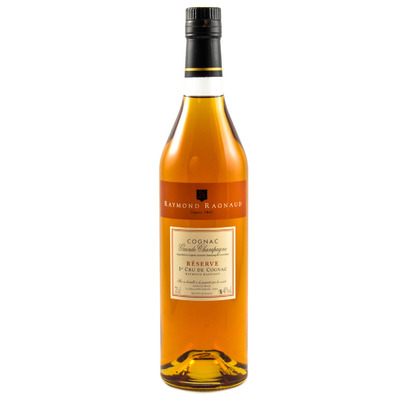 Raymond Ragnaud - Reserve
Grande Champagne
Cette Eau-de-Vie de 7 ans vous donne une belle couleur dorée intense avec des notes de bronze. Le nez présente des notes de fruits jaunes et de fleurs, les pêches jaunes et de melon et le tabac. Le goût est féminin, délicat et pas agressif. Suave et bouche douce sur des notes végétales de la peau du raisin, les clous de girofle. La finale est sur les épices et une légère notes musquées.

Vol de 40%.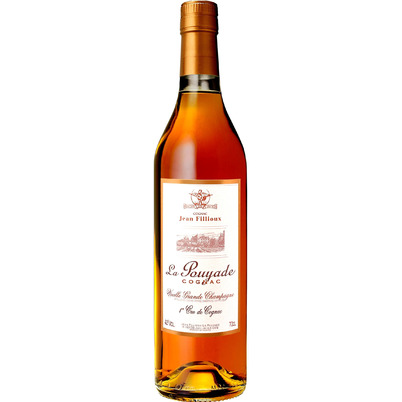 Jean Fillioux - La Pouyade
Grande Champagne
Ce jeune Cognac de Grande Champagne est magnifiquement équilibrée et merveilleusement complexe, soigneusement distillée par Pascal J Fillioux, ce cognac a été vieilli entièrement en fûts de chêne neufs. Le nez est fruité avec des baies fraîches, pâte d'amande, crème à la vanille et de chêne. Les saveurs et la douceur sont exprimés par la herbes fraîches, fleurs de printemps, d'amande et d'abricot. Il ya des notes de fruits rouges, fruits du verger, de miel, d'épices et de chêne. La finale est longue et boisé.


Vol de 42%.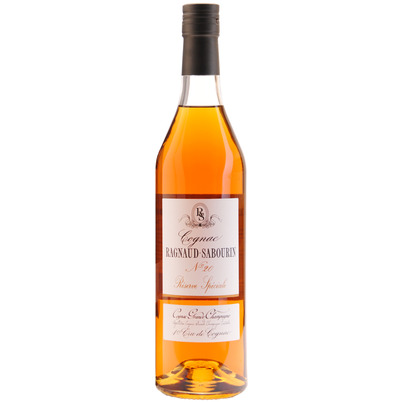 Ragnaud Sabourin - Reserve Special
Grande Champagne
Un vieux cognac de 20 ans de la Grande Champagne, issu du cépage Ugni Blanc. Avec une couleur dorée. La bouche est avec des arômes de vinaigre balsamique et les raisins secs, les fruits, le tabac, le café et le chocolat.

Vol de 43%.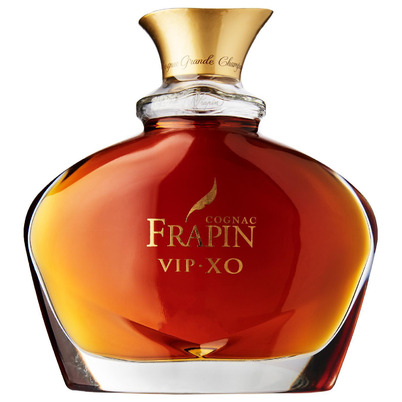 Frapin - VIP XO
Grande Champagne
Frapin – XO VIP is a blend enhanced with very old Cognacs from the cellars, which are located on the family estate in Grande Champagne. This region is heralded as the best Cognac appellation. The long ageing process gives Frapin – XO VIP a roundness and a complex bouquet. Still owned by the family, Frapin can trace their distilling background back to 1270.

Vol de 40%.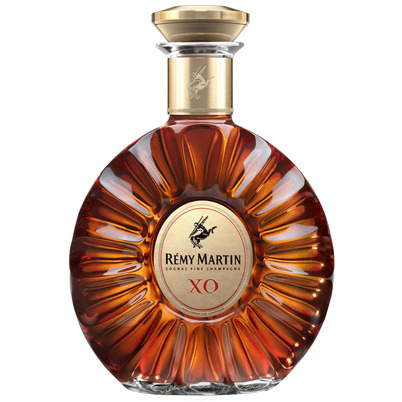 Rémy Martin - XO
Cognac
In 1981, Cellar Master André Giraud created this 'Cognac Fine Champagne'. A blend of eaux-de-vie exclusively coming from their best quality vineyards in the Grande and Petite Champagne. Offering an exceptional aging potential, resulting in a perfect balance between flowers and fruit. Rémy Martin XO won a Gold medal at the 2010 Spirits Business Cognac Masters (UK) and a gold medal at the San Francisco World Spirits Competition in 2014.

Vol de 40%.