Set 1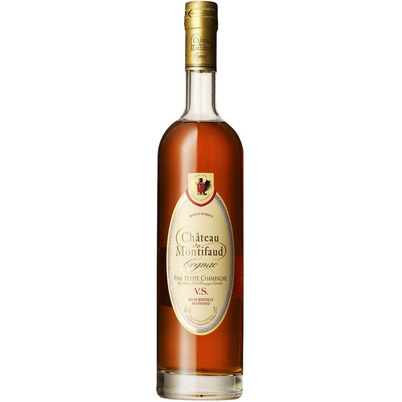 Château Montifaud - VS
France
Château de Montifaud's long history goes back to 1837, when Augustin Vallet began the Château. Meanwhile, already the sixth Vallet generation produces their cognac with only their own grapes, grown on the approximately 75 hectare private vineyard in Petite Champagne and Grande Champagne. This cognac first aged 10 to 12 months in new oak barrels, after which it has been transferred to used or Roux' barrels.

Vol de 40%.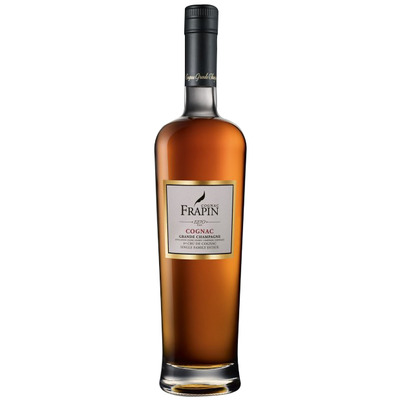 Frapin - 1270
France
Frapin is a Single Family Estate of a single contiguous vineyard, located in the heart of the Grande Champagne, the Premier Grand Cru of Cognac. The Grande Champagne region delivers the best quality and most intense and complex Cognac. At Frapin, the pressing of the grapes takes place within 2 hours after harvest. 1270 refers to the year in which the Frapin family settled in Cognac. Frapin 1270 replaces the trusted VS and aged no less than 6 years!

Vol de 40%.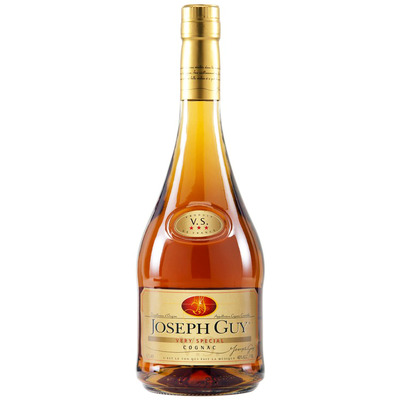 Joseph Guy - VS
France
The basis for Joseph Guy is laid to harvest the grape Ugniblanc in Cognac, a French province that is divided into 6 areas (crus). Through a unique combination of soil, climate and light, each and every cru vineyard produces a different wine. This Joseph Guy VS matured for at least 2.5 years in used Limousin barrels. Gold medal winner at the World Spirits Awards 2016.

Vol de 40%.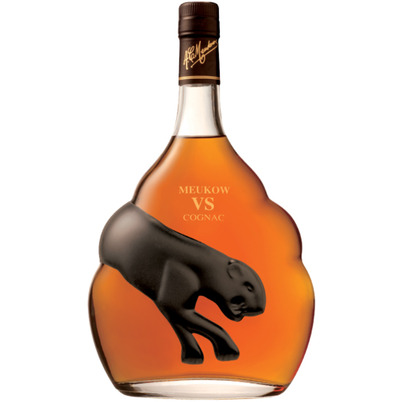 Meukow - VS
Grande Champagne
Meukow - VS Cognac characterizes itself as well-balanced blend of different eaux-de-vie from the Cognac region. Aged in Limousin oak, this is a high-quality spirit from the historic Meukow house. Founded in the 19th century by two brothers, who first came into contact with Cognac after Tsar Alexander II of Russia sent them to France with orders to secure a supply of Cognac for the Court.

Vol de 40%.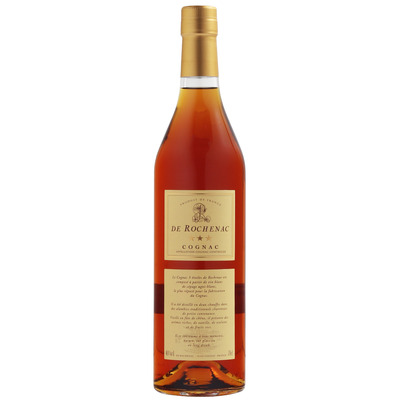 Rochenac - VS
Cognac
The producers of Rochenac decided that marketing wasn't as important as investing time and money in making a quality cognac. So, while you might not have heard of Rachenac VS before, this 3-year old Cognac does offer great value for money. This French Cognac is traditionally produced and has aged in oak casks.

Vol de 40%.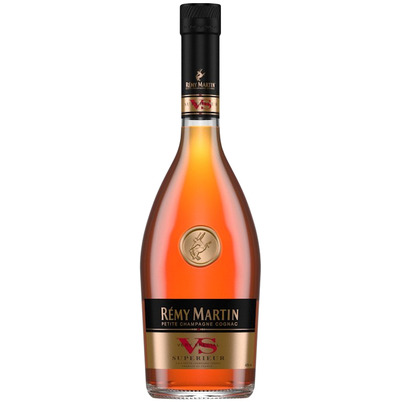 Rémy Martin - VS
Grande Champagne
Rémy Martin – VS was first created in 2007 by Pierrette Trichet, the first woman to be appointed Cellar Master to a major Cognac house. She chose only the highest quality grapes from the Petite Champagne, an important cru in the Cognac region. Rémy Martin – VS has aged for at least 2 years in oak casks made from the nearby Limousin forest. It can be enjoyed neat, on ice or even in long drinks with ginger ale.

Vol de 40%.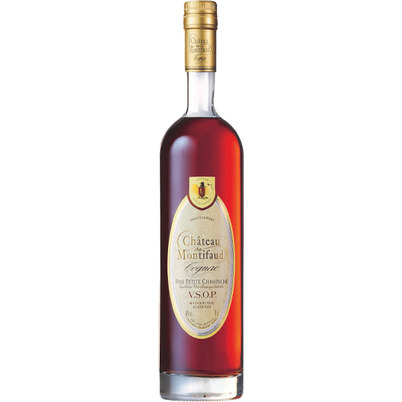 Château Montifaud - VSOP
Petite Champagne
Les cognacs du Château Montifaud proviennent exclusivement de ses propres vignobles. Ces vignobles sont situés dans les régions de Grande Champagne et Petite Champagne. Un cognac de 8-10 ans, dont 8 mois en fûts de chêne neufs. Un cognac très fruité, délicat et lisse de couleur ambre doré. Les arômes : fleurs séchées, abricots, amandes grillées, de vanille et de cèdre. La finale est douce.

Vol de 40%.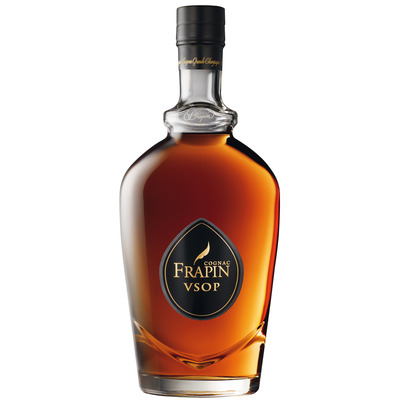 Frapin - VSOP
Grande Champagne
Un VSOP élégant provenant de la célèbre maison Frapin. Il est mélangé à partir d'eaux-de-vie exclusivement composées de raisins provenant de la région de Cognac Grande Champagne.

Vol de 40%.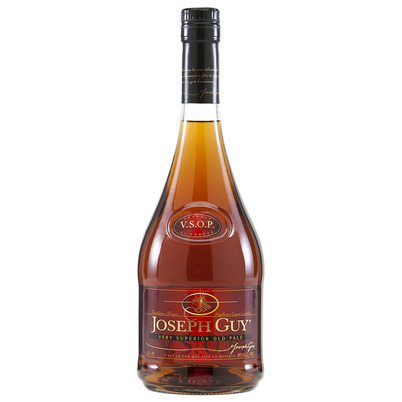 Joseph Guy - VSOP
Assemblage
Le Joseph Guy VSOP est vieilli pendant au moins quatre ans, entraînant une saveur parfaitement arrondie. Une maturation plus longue dans le fût rend le goût plus arrondi de part l'action de l'oxygène et plus complexe grâce aux tissus de chêne qui ajoutent de la vanilline et du tanin. La couleur est un profond or ambré. Le bouquet est formé par des notes boisées et florales. Le goût est caractérisé par des essences de chêne et de rancio. La finition est complexe, équilibré et étonnamment longue.

Vol de 40%.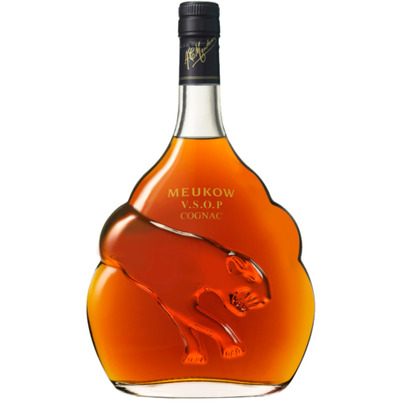 Meukow - VSOP
Assemblage
Meukow - VSOP Cognac heeft al meerdere prijzen gewonnen tijdens prestigieuze internationale wedstrijden. Deze cognac is rond en fruitig en heeft gerijpt in Limousin-eikenhout. Het cognachuis Meukow is in de 19e eeuw opgericht door twee broers, die naar Frankrijk werden gestuurd door Tsaar Alexander II van Rusland om een voorraad cognac veilig te stellen voor het Hof.

Vol de 40%.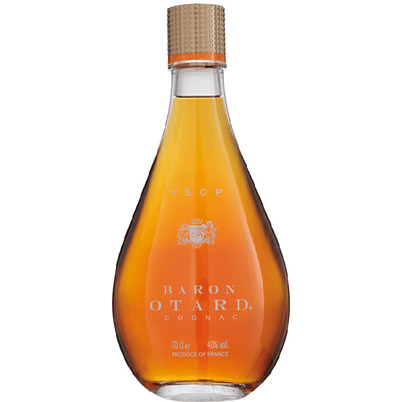 Baron Otard - VSOP
Grande Champagne
While your average VSOP Cognac ages 4.5 years, the Baron Otard VSOP clearly includes much older eaux-de-vies. A combination of Cognac from several regions including Grande Champagne, Baron Otard VSOP is a spirit of the highest elegance. Otard, also known as Château de Cognac, is a French Cognac house founded in 1795. The cellars of the Château have 3-meter thick walls and enjoy a high level of humidity, improving the ageing process of the Cognac.

Vol de 40%.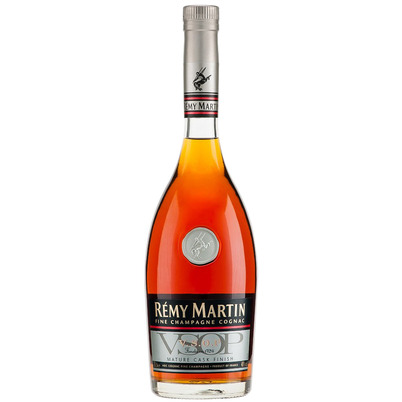 Rémy Martin - VSOP
Assemblage - Fine Champagne
In 1724 Remy Martin started trading Eau de Vie and Cognac in the French Cognac area and is now a large and leading Cognac house which itself owns 4 Domaines in the Grande Champagne and has more than 100 Cognac farmers under contract in the Grande and Petit Champagne, who grow grapes for this brand and distil Eau de Vie. This VSOP is at least 4 years old and is a Fine Cognac assembly (blend) of Petit and Grande Champagne Cognac.

Vol de 40%.