Set 1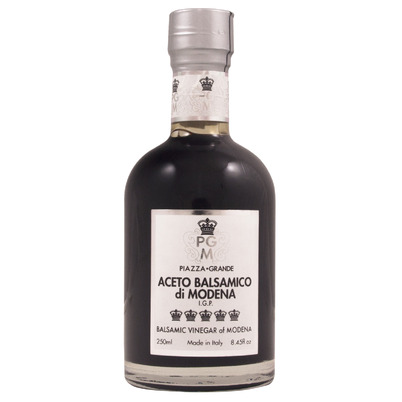 Piazza Grande, 9 Y
Modena
Matured over 9 years on wooden barrels; slightly sweet and intense. Piazza Grande brings this one as the ideal Balsamico to, for example, sprinkle over Carpaccio. The older a Balsamico will become, the more it requires to be used purely. This is because the ripening of the wood is increasingly influential. The influence of the wood in this Balsamic is therefore already easy to taste. Really recommended for grilled vegetables or on a ciabatta with goat cheese.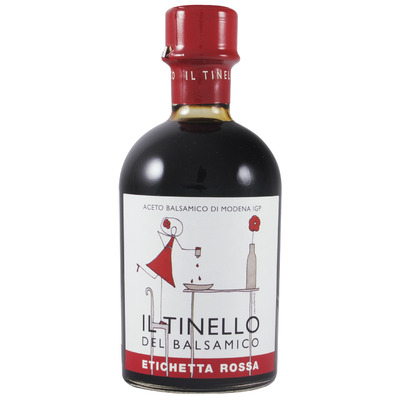 Il Tinello – Red, 6 Y
Modena
The oldest version from the Il Tinello line of Il Borgo del Balsamico from Reggio Emilia. Part of a series, consisting of 3 different Balsamico's, made to use with different dishes. The Il Tinello Red has been slowly matured on oak wood for 6 years. Near Reggio Emilia is Parma. The cheese that comes from there almost seems to be made for this Il Tinello Red label Balsamico. But also delicious with strawberries or vanilla ice cream.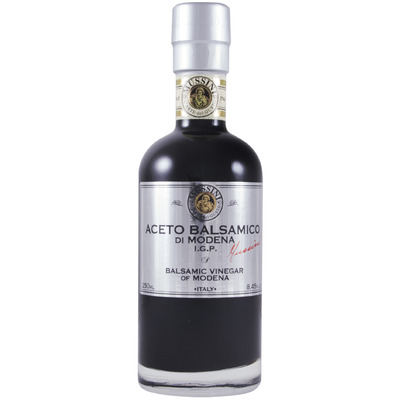 Mussini, 12 Y
Modena
When it comes to Balsamico the Mussini family has brought pure quality since 1909. This 12 years old has matured on various, increasingly smaller barrels of 7 different types of wood such as cherry, oak and juniper wood. This gives the Balsamico its viscous structure, uncooked but matured for a long time, as it should be. Mozzarella, rucola and tomato, for example, is a perfect combination with this Mussini 12 years old. But also recommended with fresh red fruit.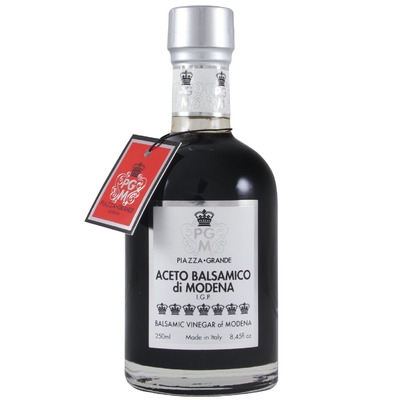 Piazza Grande, 15 Y
Modena
This is what Matteo Trenti was thinking of when he introduced his Piazza Grande brand in February 2000. He had this Balsamic made by the Mussini family in Magret. His idea was to bring quality in various modern versions. This 15 years old is syrupy and sweet with a lot of depth. The light acidity makes this Balsamico suitable for dishes such as duck breast and cheese. Absolutely amazing to make ice cream of this yourself, delicious with red fruit.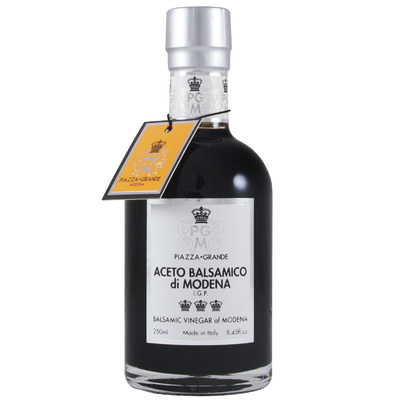 Piazza Grande, 7 Y
Modena
The Piazza Grande brand has been on the market since February 2000 and was conceived by Matteo Trenti. The Balsamico is made by the Mussini family and stands out for its modern packaging. Piazza Grande has become a great success and very popular all over the world. It is a modern version of the traditional Balsamic vineger. This one matured 7 years on small barrels and is fresh acidic and full of taste. Ideal in, for example, a stew.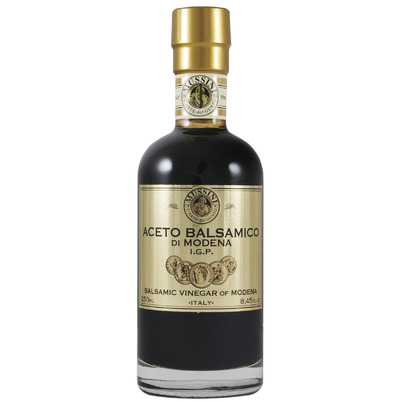 Mussini, 15 Y
Modena
The packaging of this Balsamico, made by the Mussini family, shows 5 gold coins. Each coin stands for an aging period of 3 years. This one matured for at least 15 years on various barrels. Deep flavours, a light acidity with a full sweetness with intense wood influence. Ideal for red meat and dessert with fresh figs and old cheese. You will really understand why it is so popular when you use Mussini 15 years old making your own yoghurt ice cream,