Set 1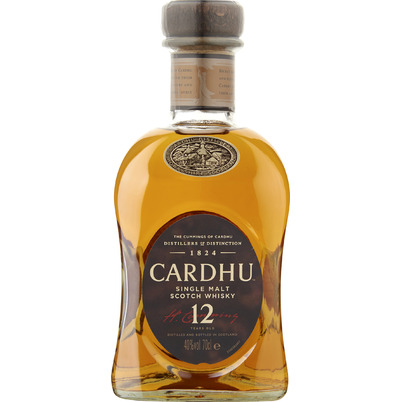 Cardhu, 12 Y
Speyside
Cardhu, one of the oldest distilleries in Speyside, was founded in 1811 by farmer John Cumming and his wife Helen. Like many of his contemporaries, Cumming started out as an illicit distiller. Sometime later Cardhu became one of the first officially licensed distilleries in 1823. Currently Cardhu is also known for being the spiritual home of Johnnie Walker. Cardhu produces a typical Speyside Scotch single malt whisky – beautifully balanced and composed.


40% Vol.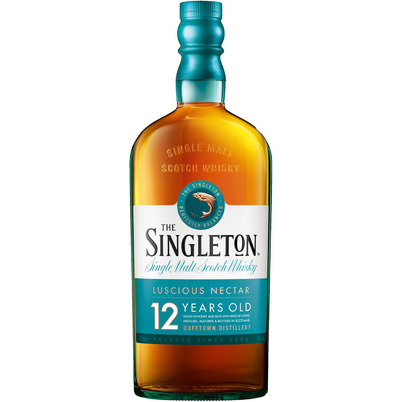 Singleton, 12 Y
Speyside
Over half of Scotland's malt whisky distilleries are found on Speyside, and Dufftown distillery is at the centre of this fertile region, caught between mountains, rivers and sea. It's situated in the burgh of Dufftown, which has been dubbed the world capital of malt whisky. The unmistakable taste of The Singleton comes from a selection of European oak and American oak casks. It is a rich, smooth single malt and a perfect introduction into Scotch whisky.

40% Vol.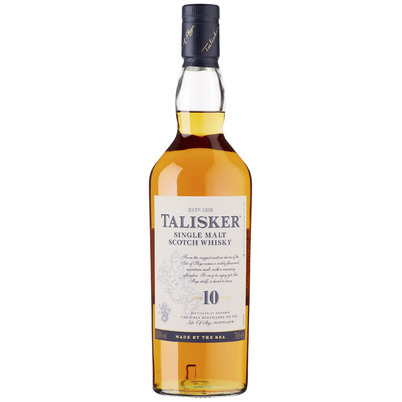 Talisker, 10 Y
Isle of Skye
Talisker, founded in 1830, is the only distillery on the island of Skye and was founded by the brothers Hugh and Kenneth MacAskill. Although there are occasional slight shifts in emphasis, the connection between peat smoke, maritime influences, sweetness and white pepper remains a golden combination. Since the introduction of the Classic Malts in 1988, Talisker has rightly been a favourite of many, who appreciate this explosive and complex character. For them, this whisky is also known as "The golden spirit of Skye".

45.8% Vol.
Set 2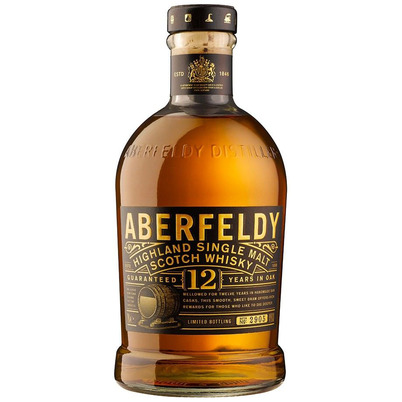 Aberfeldy, 12 Y
Highlands
The distillery is located on the river Tay. John Dewar was the founder of this distillery in 1846, but his 2 sons made the company grow. As part of the series 'The Last Great Malts', this 12 years old was given a new look as one of the first whiskies, . But he remains the same soft whisky he was always. Fruitfulness, combined with tones of vanilla, honey and light spiciness.

40% Vol.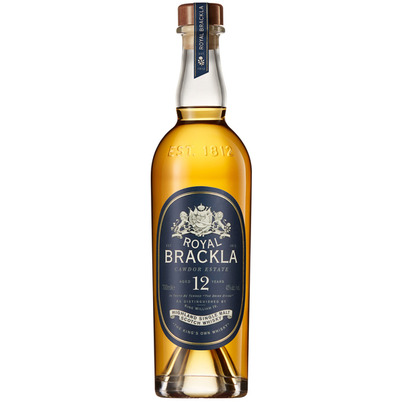 Royal Brackla, 12 Y
Highland
Built in 1812 by Captain William Fraser. Competition from local illicit distillers led Fraser to look for other markets and he therefore sold much of its whisky in the Lowlands. Brackla was the first distillery in Scotland to receive a Royal Warrant from King William IV in 1835 and became known as 'The King's Own Whisky'. In 2015, 3 Royal Brackla whiskies were introduced in the series 'The Last Great Malts'. This one first aged in Bourbon casks and finished in first-fill Oloroso casks before bottling.

40% Vol.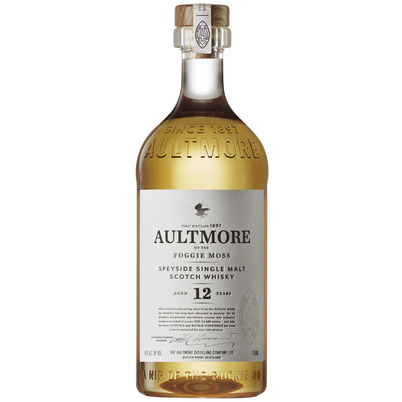 Aultmore, 12 Y
Speyside
Aultmore was founded in 1897 by Alexander Edward, one of Scotland's well-known distillers from that era. For a long time, Aultmore was mostly used for blends such as Dewar's. It was very popular with blenders, who rated it 'Top Class'. Up until recently Aultmore wasn't available much as single malt, but that changed in 2014. Now there's a whole core range, including the entry-level Aultmore, 12 Y which is a great example of why this whisky is so popular with blenders — a beautiful malt!

46% Vol.