Set 1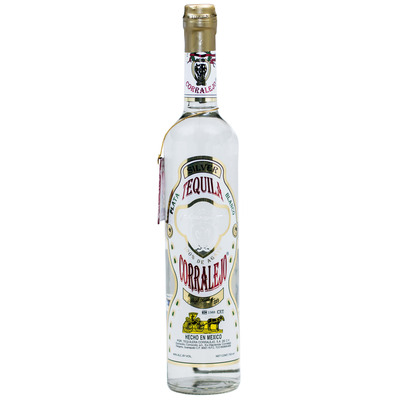 Corralejo - Blanco
Mexico
Corralejo from Guanajuato, founded in 1775, is an old farm. In 1996 the family decided to open a Tequila distillery. Old cognac stills from France are used. This results in a very fruity and complex Tequila of 100% Agave. The blue Agaves all come from their own farm and, despite the fact that this Blanco did not age, this tequila gives the pure taste of the agave. Pure and intense; this Tequila is not a shot, you can enjoy it pure and simple.

38% Vol.
1800 - Silver
Mexico
The name 1800 refers to the year of origin of Tequila. Around that time, Tequila was first made of the Agave in Mexico; to be precise, in the area around the city of Santiago de Tequila, in the province of Jalisco. It is a 100% Agave Tequila, distilled 2 times and made from the blue Weber Agave (Agave Tequilana). Most tequila in this bottling has matured 15 days on oak barrels. A small part of much older Tequila has been added to it, up to 12 years old. After filtering, all the colour disappears and one speaks of a Blanco, Silver or Plata Tequila.

38% Vol.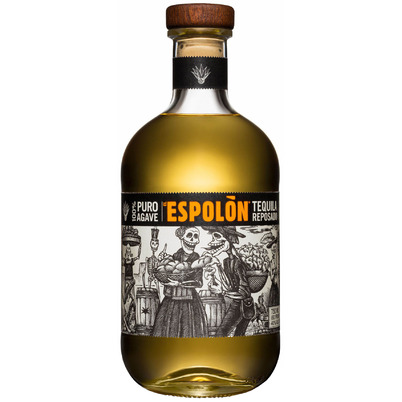 Espolon - Reposado
Mexico
Espolon was invented and performed by master distiller Cirilo Oropeza. He had been dreaming for years of making very good Tequila and in 1995 that dream came true. He then opened Destiladora San Nicolas and started production of 100% Agave tequila. This Reposado has matured between 3 and 5 months in slightly toasted American oaks. It's a slightly spicy and fruity Tequila, as Cirilo himself says: "I wanted to make a tequila that almost everyone will like".


40% Vol.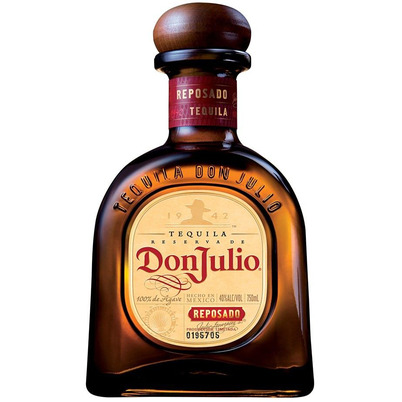 Don Julio - Reposado
Mexico
In 1942, Julio Gonzales received a loan to make his own Tequila from a wealthy businessman, who saw that Julio was an inspired guy. Soon, Julio had his own distillery and he planted all Agave himself on his humble Hacienda in the mountains. He also took the process of making Tequila very seriously and took the time to make quality. This Reposado has matured for 8 months; longer than the usual 3 months. Because its Agaves grows on higher lands, the taste is a bit deeper and more earthy than Tequila's from the valley.


38% Vol.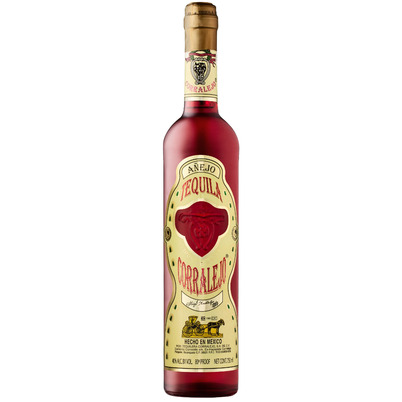 Corralejo - Añejo
Mexico
100% Agave Tequila of Corralejo from Guanajuato, one of the oldest Tequilla distilleries; dating from 1775. Back then, their stills were old Cognac stills from France and they still use these so-called Alambics. The result is a very softly fruity Tequila. Anejo means that the maturing period must be at least 1 year. At Corralejo, this Tequila has matured for over 1 year on tasted American oak. By toasting - the light burning of the inside of the cask- the Tequila also gets a light smoke flavor. In 2016, this Anejo was awarded a gold medal in San Francisco.

38% Vol.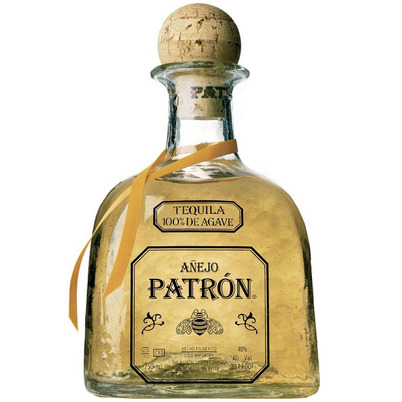 Patron - Añejo
Mexico
Patron is a very popular Tequila. It is the most sold 100% Agave Tequila in the world. Haciënda Patron was one of the first distilleries in the Jalisco area. In 2002, a new distillery was built, where the Tequila is distilled in small batches. From these different batches, a blend is made, which is then put the barrel. This Anejo has matured for at least 12 months in small barrels (200 liters) of American white oak. The result is a soft, balanced tequila with earthy tones of vanilla, honey and oak.

40% Vol.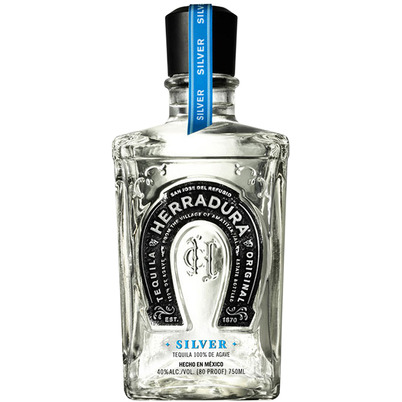 Herradura - Blanco
Mexico
The last real Haciënda distillery (started in 1870) of Tequila on our planet. At least, according to Herradura. In any case, they were the first ones to have tequila age longer on American oak, something they were followed on a lot. This Blanco has matured for a few weeks and was filtered after maturing. It is made from 100% blue Weber Agave (Agave Tequilana) and has a deep taste with fruit and vanilla. The typical earthy taste of agave is well recognizable in this Herradura; rich and aromatic.

40% Vol.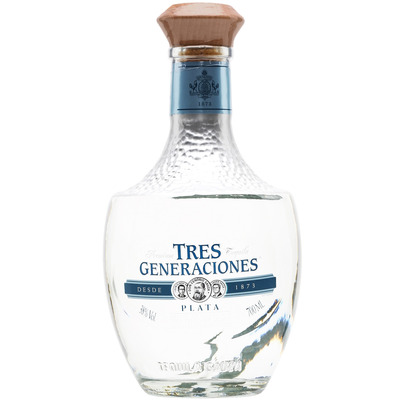 Sauza - Tres Generations - Plata
Mexico
Sauza was founded in 1873 by Don Cenobio Sauza. The La Perseverancia distillery is located in the town of Tequila in Jalisco, in the middle of the tequila area. It is a large distillery that sells a lot of blended Tequila. A small portion, like this Plata, is released as 100% Agave Tequila. Named after the three generations that Sauza have made great. This is a bright, unripened Tequila, with beautiful floral tones of the agave.

38% Vol.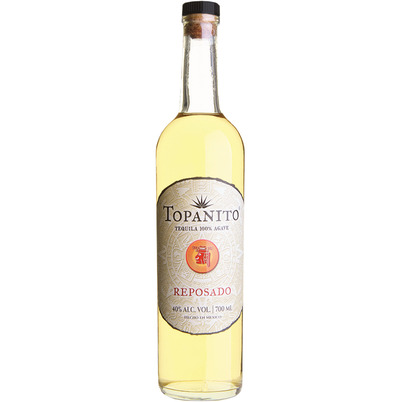 Topanito - Reposado
Mexico
Topanito is named after the mythical upper world of the ancient Aztecs. This 100% Agave Tequila is made by Destiladora del Valle de Tequila in Jalisco. This distillery was founded in 2008 by the Maestri family. They make all kinds of Tequila batches and sell them to companies all over the world that can launch their own Tequila brand. Topanito is such a brand; their Reposado has matured for 6 months and has a fruity character with clear vanilla tones with a hint of honey. This tequila is also very suitable for use in all kinds of cocktails.

40% Vol.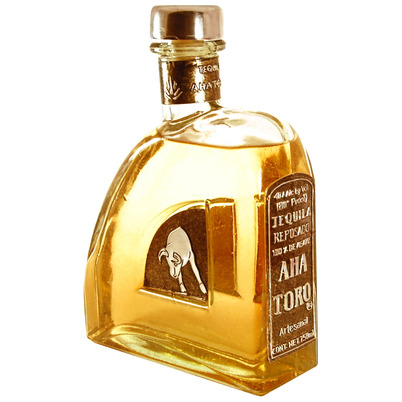 Aha Toro - Reposado
Mexico
In the tequila area around the city of Santiago de Tequila in the province of Jalisco lies a small village, Jesus Maria, where for over 100 years the Olé distillilados is located. The village is situated at an altitude of 2100 meters in a fairly dry and cold area. The Agave has a heavy weight here and needs to be deeply rooted. This gives the 100% Agave Tequila a strong soily taste and a very rich character. Reposado by law must age for 3 months, but the Aha Toro has matured for 10 months on oak wood. A special Tequila with soft wood notes herbs and honey. In the aftertaste you can recognize some black pepper.


40% Vol.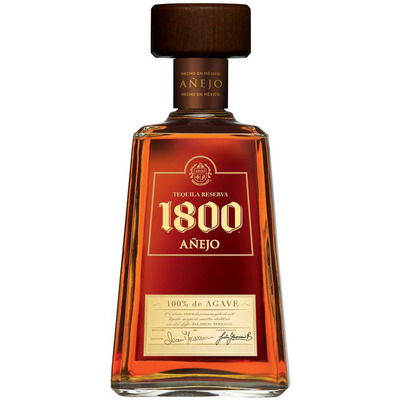 1800 - Añejo
Mexico
Anejo must have matured for at least 1 year. However, this 1800 Anejo has matured over 14 months. The special feature of the 1800 is that it matures on small barrels of French oak. That's from where this 100% Agave Tequila gets the soft spicy taste with wood tones. The name 1800 refers to the year in which Tequila originated. The Agave is harvested when it is fully grown; between 8 and 12 years old. The Agave is steamed for 2 days, chopped and fermented in pieces. After 2 x distillation in a copper kettle, the product may be called Tequila.

38% Vol.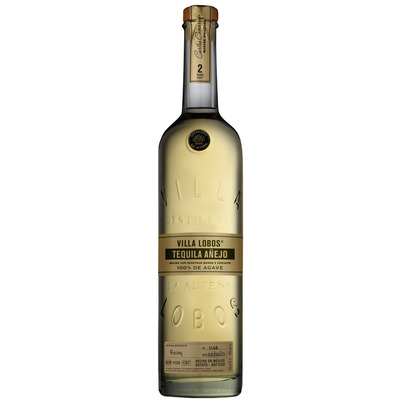 Villa Lobos - Añejo
Mexico
Villa Lobos is the latest project of Tequilamaker Carlos Camarena. This third generation Tequilamaker, the man behind brands such as Tapatio and Ocha, wanted a new Tequila in which all his knowledge came together. Villa Lobos Tequila is put in open steel containers for half a year, which makes it strongly oxidize which gives it a silky soft taste. This 100% Agave Anejo has matured over 2 years in American oak and has notes of citrus, vanilla, herbs and honey. It is a very soft Tequila's with a very rich taste. A true piece of art.


40% Vol.