Set 1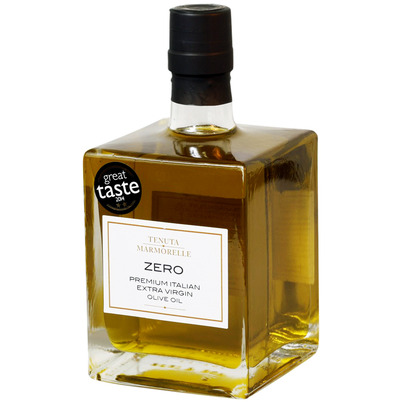 Zero
Puglia, Italy
A fantastic olive oil from the 'heel of Italy' Puglia. The olives are all picked on the estate and pressed within hours to an olive oil with an acidity of 0.2%. That is a sign of excellent quality. The taste is very balanced. Not too sweet, not too bitter. Beautiful green and fresh, with notes of green leaf and almond.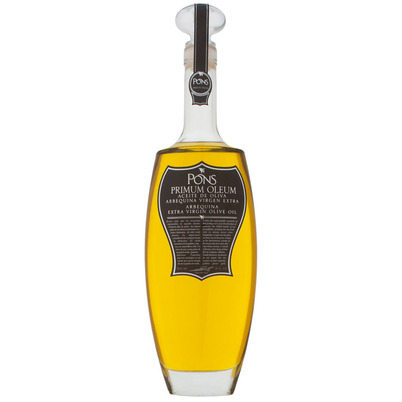 Pons Primum Oleum
Spain
Very exclusive olive oil by the extremely early harvest. The Pons family makes it a tradition to look already in October for the very first ripe olives. These are carefully picked by hand and then pressed into this delicious olive oil. The taste is delicious and full of flavor. This olive oil comes in a beautiful bottle in a gift box with pourer.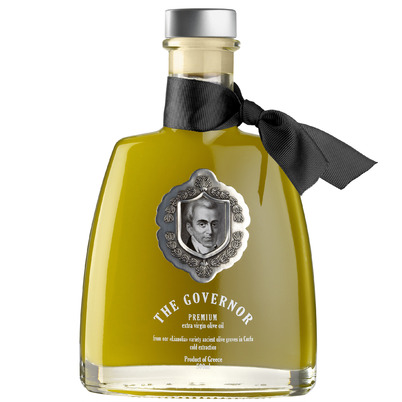 The Governor - Premium
Corfu, Greece
A Greek extra virgin olive oil with fresh aromas and rich taste, produced by the Dafnis family for 3 generations, carefully working with centuries-old 'Lianolia' olive trees. This unfiltered early harvest oil is cold-pressed at the family olive mill, using the gentlest methods. This painstaking care is rewarded with this superb olive oil containing world's highest polyphenol level, because of which this is one of the very few olive oils worldwide that is lawfully allowed to carry a health claim.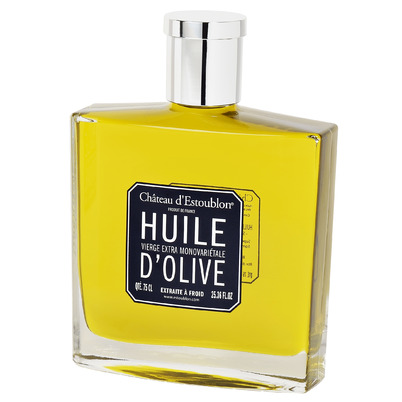 Château d'Estoublon - Béruguette
Provence, France
The famous Château d'Estoublon has several varieties of olive oil, all of very high class. The olives of one single race are hand-picked and carefully pressed. Yet the reputation of the house more results from the eccentric packaging, inspired by the perfume world. Besides the wine, the olive oil is an important byproduct for Estoublon. The oil has a very small circulation and is usually sold out long before the new crop is available. Béruguette typically has a nutty flavor and is wonderfully fresh and grassy.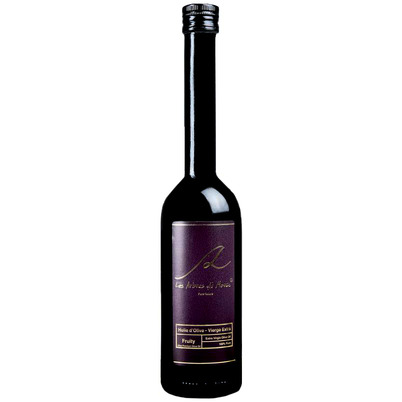 Les Arbres du Maroc
Morocco
The founders of Les Arbres du Maroc have been raised by beautiful Moroccan products. This inspired them to bring these products across the border and to build an international brand based on ancient Moroccan tradition and nature. This extra virgin olive oil is a unique blend of Arbequina olives with Dahbia harvested in Marrakech. The olives are harvested from late September to early October.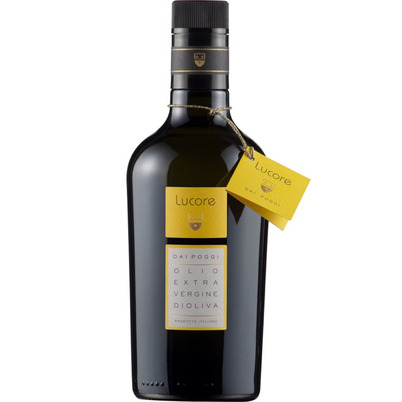 Lucore - Dai Poggi
Italy
This Tuscan extra virgin olive oil is a blend of the olive varieties Frantoio, Moraiolo and Lecccino. The olives are hand picked, pressed and bottled in San Benedetto - Le Buche, San Gimignano. The green fruity taste, slight bitter and slightly peppery finish is typical of the extra virgin olive oil. Recognizable scents of freshly cut grass, green tomato, almonds, artichokes.
Set 2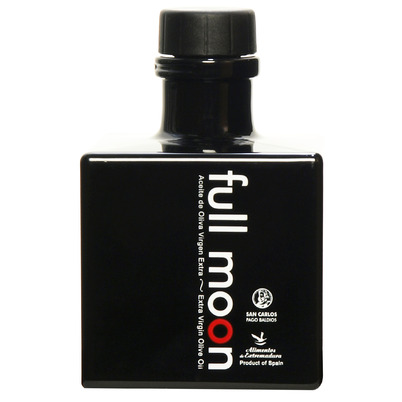 Pago Baldios - Full Moon
Extremadura, Spain
During the first full moon of October, the olives are picked by hand and immediately pressed. The grove is irrigated with meltwater from the nearby mountains and is located in a microclimate which allows the olives to mature rapidly. The flavor is very delicate and fruity with notes of green banana, apple and nuts. The olive oil is exceptionally soft, but also high on taste. This combination is a characteristic of exceptionally high quality and makes this the favorite of almost all Spanish chefs.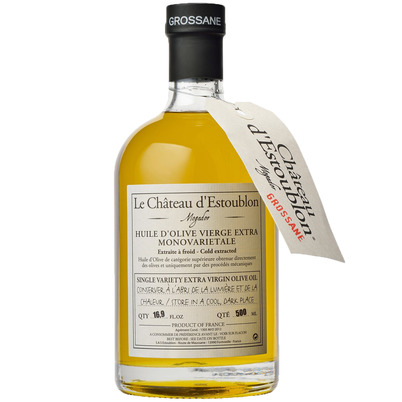 Chateau d'Estoublon - Grossane
Provence, France
In the late 90s, Earnest Schneider, the Swiss multimillionaire and owner of the watch brand Breitling, bought the in Provence located Château d'Estoublon, and carried it over to his daughter Valerie and son in law Rémy Reboul, thereby forfilling their dream; making top quality olive oil and wine. Valerie is responsible for the packaging and is inspired by perfume bottles of great French fashion brands. Grossane is light and extremely subtle. Fresh with even shades of citrus. You will taste and smell green leaf. The olive oil is ideal for salads and shellfish.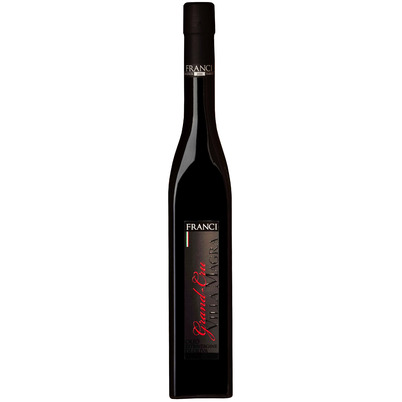 Franci - Villa Magra Grand Cru
Toscane, Italy
One of the best olive oils in the world in the category 'Intense and Spicy'. The Tuscan Olive Oil Council judges this olive oil as the best for 15 consecutive years. In October the very best Frantoio olives are hand-picked from the best vineyard of the estate; Villa Magra for production of only 2,100 liters. The fragrance is fresh with intense grass and artichoke, cardoon and green almonds, enhanced by a hint of flowers and cherries. An extremely complex bouquet. You taste strong spices and the typical Tuscan bitterness, but now covered with hints of aromatic notes.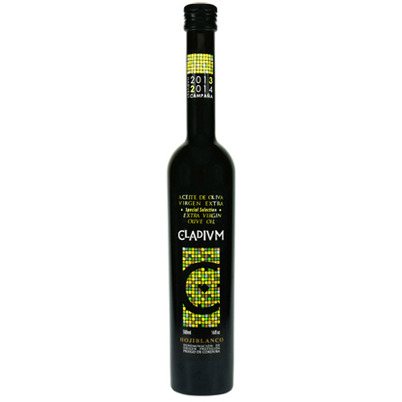 Cladium
Spain
This extra virgin olive oil from Andalusia has been amongst the best in the world. You will recognize certainly the scents of green apple, grass, tomato and green almonds. The taste is fruity with ripe green olives. Initially slightly sweet, after which it turns into a slightly bitter and peppery finish at the end. The taste is a pleasanty balanced that lingers in the mouth.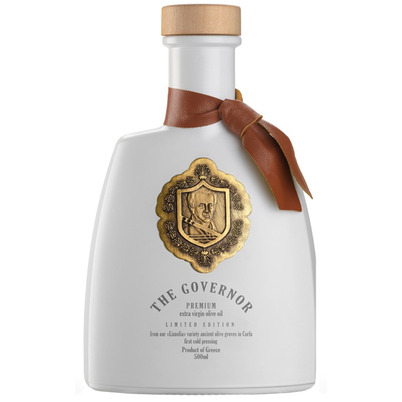 The Governor - Limited Edition
Corfu, Greece
One of the very few olive oils worldwide that is permitted by law to carry a health claim! A very rare extra virgin olive oil from Corfu containing world's highest concentration of polyphenol. 3 generations of the Dafnis family work with the 'Lianolia' olive trees, all 100 to 500 years old. Careful harvesting in October produces a low yield of exceptionally high quality olives. Same-day gentle method cold pressing gives this superb, unfiltered olive oil its emerald green color, rich texture and unique peppery taste.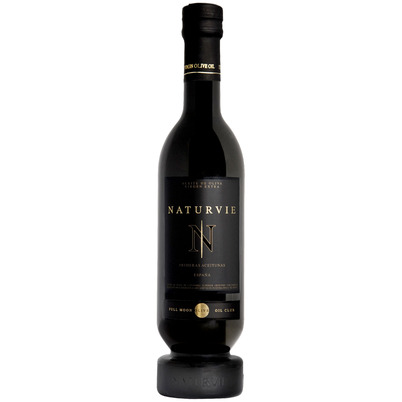 Naturvie Full Moon Club
Extremadura, Spain
During the first full moon of October, in Extremadura in the famous olive oil house Naturvie, olives are being hand-picked and pressed within an hour by the 150 members of the Full Moon Club . The result is this fantastic, fresh olive oil with shades of green unripe banana and apple. Only 800 bottles are available to non-members. The Full Moon Club Olive oil is a blend of many types of olives grown on the estate.