Set 1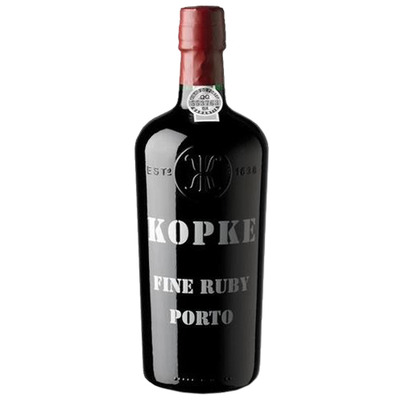 Kopke - Fine Ruby
Port
The Kopke Port cellars are located in the Entreposto de Gaia, where most Port houses are established for centuries. In these cellars the Port is matured under the most favorable conditions in traditional wooden barrels. Kopke Fine Ruby Port is a young, succulent and intensely fruity port. Made of various grape varieties and composed of multiple harvests; limited wood aging. Great as an aperitif or with a nice piece of cheese.

19.5% Vol.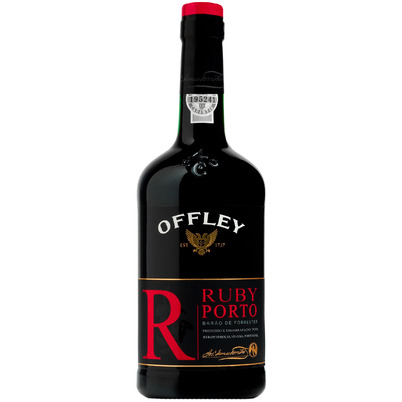 Offley - Ruby
Port
A young, red port of a producer who combines innovation with nearly 300 years of experience. Offley Ruby is a blend and is made from the best grapes of the traditional blue grapes from the Douro region, particularly Touriga Franca, Tonta Roriz, Tinta Amarela, Tinta Barroca and Tinto Cão. Offley Ruby has a ruby red color and a lively aroma reminiscent of ripe red fruits, complemented by more complex notes.

19.5% Vol.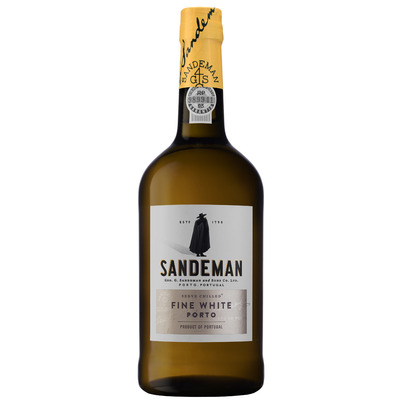 Sandeman - Fine White
Portugal
Descended from the Port wines originally shipped by George Sandeman in 1790, Sandeman Porto is still made traditionally by expertly blending white wines. This Porto is based on selected white grapes from the Douro valley and is dry, but retains his gentle nature. Sandeman Fine White is to be drunk fresh and pure, but can also be mixed with tonic, ice and lemon.



19.5% Vol.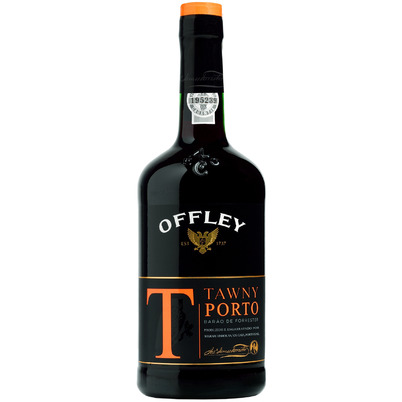 Offley - Tawny
Port
An elegant red Port with a classic style. He is both full and fresh and is made from a blend of wines from the rich stock of Offley. This Tawny is a blend, made from the best traditional grape varieties from the Douro region, especially Touriga Franca, Tonta Roriz, Tinta Amarela, Tinta Barroca and Tinto Cao. Tastes excellent as an aperitif with Gouda cheeses and cured hams.

19.5% Vol.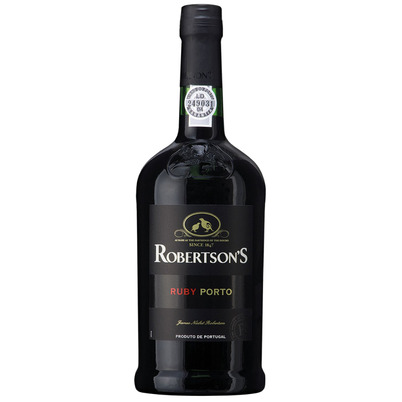 Robertson's - Ruby
Port
With the different types of grapes grown in the Douro Valley, the different vintages and types of casks Robertson's blends these fortified wines, each leading to the distinctive taste of a port wine. This Ruby is a bright, sparkling red port. A young port wine with a full and robust taste with hints of red fruits like berries, strawberries and plums. Traditionally, frequently combined with soft cheeses. But these Port also goes very well with chocolate desserts and fruit.

19.5% Vol.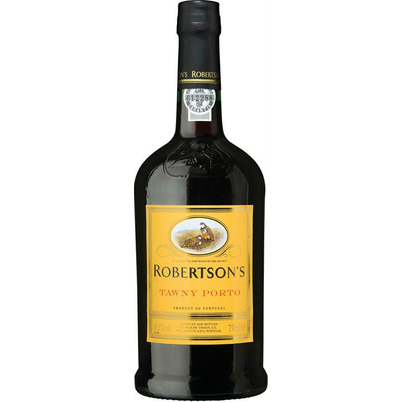 Robertson's - Tawny
Port
One of James Nisbet Robertson's great passions was making and blending exceptional Ports. This Tawny with his pale, delicate color has matured longer in oak barrels and therefore has the chance to take over the aromas of oak. Drink as an aperitif, but also highly recommended as a supervisor of a light appetizer or dessert.

19.5% Vol.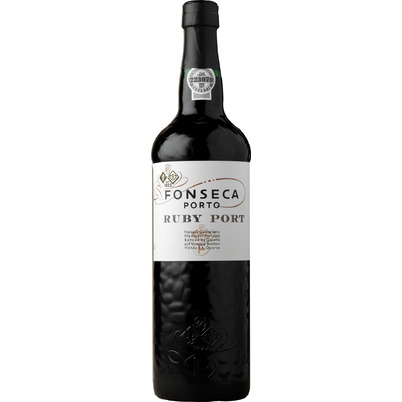 Fonseca - Ruby
Port
Ruby port is a traditional style of port and Fonseca has been shipping Ruby since the company was founded over 150 years ago. Fonseca takes great pride in their Ruby which has remained consistent in quality for over a century and a half. The wine is aged for 3 years in large wooden casks where they soften and develop without losing their fresh, intense fruity character and their deep ruby color.

20% Vol.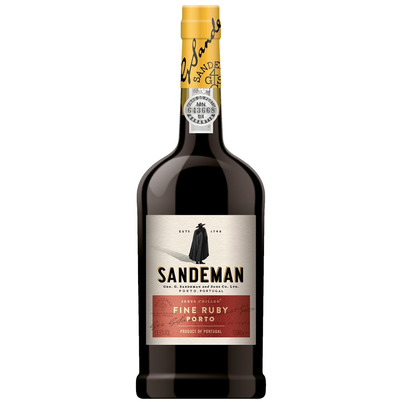 Sandeman - Ruby
Port
This Ruby is still prepared according to the traditional recipe. A young Port, strong and full of character, aged in large oak casks without contact with air. This gives it its dark color and original flavors. Sandeman Ruby is the classic Port that combines youthfulness and maturity. His fruitiness makes him ideal as an aperitif, but he also fits perfectly with smoked ham as a starter.

19.5% Vol.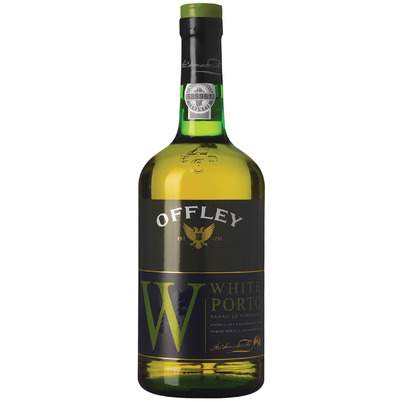 Offley - White
port
The history of the Port House Offley Forrester begins in 1737, when the English merchant William Offley settles in Porto. In 1803 Joseph James Forrester, a famous wine expert who developed a method for combating a devastating grape disease, adheres to the house. Nearly 300 years later, Offley Forrester is one of the biggest port houses in the world. This is a fresh, young and sweet white port made from the traditional white grape varieties from the Douro region, such as Malvasia Fina, Codega, Viosinho and Gouveio.

19.5% Vol.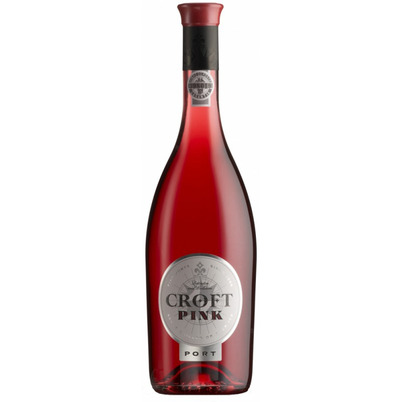 Croft - Pink
Port
Croft Pink is perhaps most alike to an elegant Ruby with the seductive aroma and taste of berries and cherries. Besides that, aromas of raspberry blossom honey and grapefruit are dominating. Unlike other Port types the 'Pink' is not aged on wood and therefore something livelier and fresher of style with a playful dry finish that makes you long for a new nip.

19.5% Vol.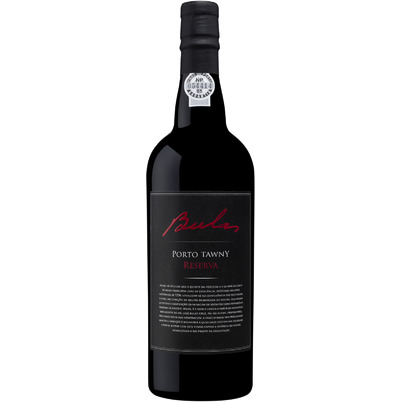 Bulas - Tawny Reserva
Portugal
Bulas is known for its high quality and traditional method of working. Situated at the confluence of the Douro and the Ceira (Seyra), this is one of the world's oldest recognized wine regions. This Tawny is a blend of different grapes from different vintages. The aging in used oak Barriques gives the wine its typical tan colour. The wood provides a slight oxidation. This Port is also produced in the traditional way: the grapes are picked by hand and crushed by the foot.

19.5% Vol.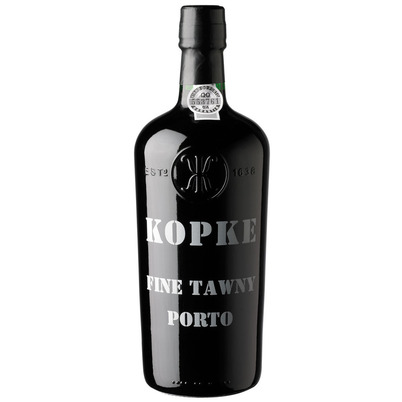 Kopke - Fine Tawny
Port
Hand-harvest at their best moment, the grapes are destemmed, crushed and vinified in a careful maceration with extraction of colour, tannins and pellicle aromas, complemented by permanent pumping-over during fermentation. Attractive brown-tawny colour, with amber halo. Elegant and complex, presents spicy aromas, standing-out the dried fruits and the elegant notes of wood and honey. Smooth and round in the taste, shows its complexity upon the essence of intense dried fruits flavours. Excellent finish.

19.5% Vol.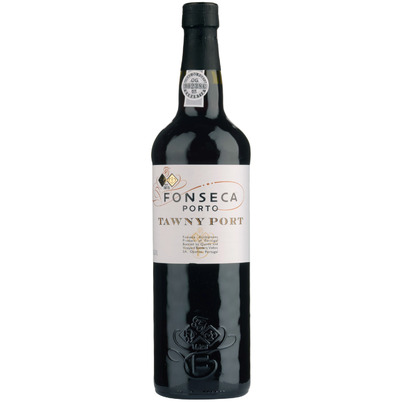 Fonseca - Tawny
Port
This Tawny spent 3 years ageing in small wooden casks in cellars in Vila Nova de Gaia. As tawny ports age, they grow lighter in color, as they throw their deposit in the cask rather than in the bottle. This contributes to the oxidation process whereby the wine's fruit qualities gradually diminish and its nutty characteristics are acquired. After the 3 years of ageing the wines are then blended together a few months before bottling for balance and harmony.

20% Vol.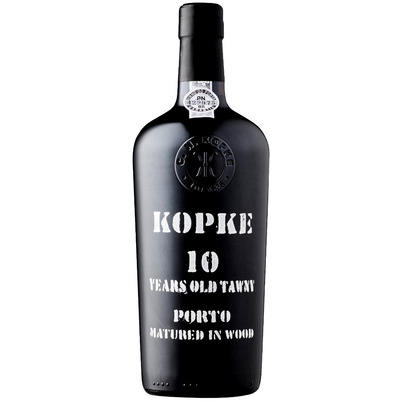 Kopke 10 Y - Tawny
Portugal
Founded in 1638 by Christiano Kopke and his son, Nicolau Kopke, the House of Kopke is the first and oldest port house. The Kopke cellars are located in the "Entreposto de Gaia", where the port under the most favorable conditions matures in traditional wooden barrels. This 10 year old Tawny is a marriage of some wines and aged on average 10 years in wooden barrels, making this port are getting pretty brown-tawny color.

20% Vol.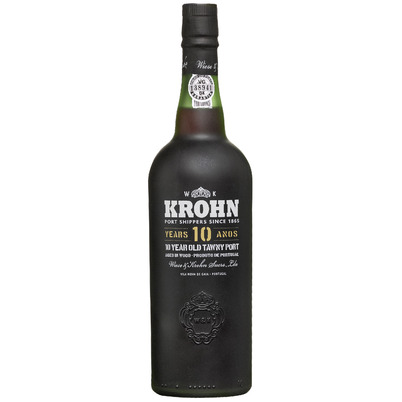 Krohn, 10 Y
Portugal
Wiese & Krohn was founded in 1865 by 2 young Norwegians, Theodor Wiese & Dankert Krohn. In 1880 Wiese sold his shares to his partner. The company is still based in Gaia and has its own vineyards in the Douro Valley, called Quinta do Retiro Novo. 90% of their Port is exported. This 10-year-old Port is a blend of different Tawny's and has a great complexity, in which wood influences can be recognized.

20% Vol.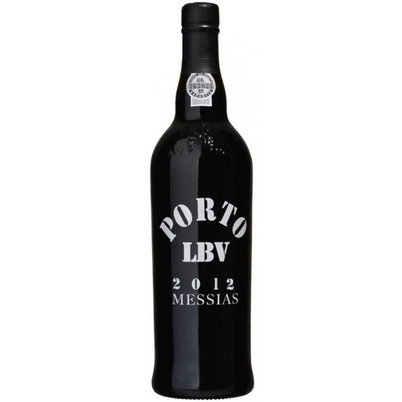 Burmester - LBV 2012
Portugal
In 1730, the German Henry Burmester and Englishman John Nash started trading cereals in London. In 1750, the company moved to Vila Nova de Gaia, where they switched to the Port trade. The company is praised for their knowledge of Port; they only buy the very best. This Late Bottled Vintage is a port of a single harvest year, the maturing period is between 4 and 6 years. The Port is almost always suitable for immediate drinking.

20% Vol.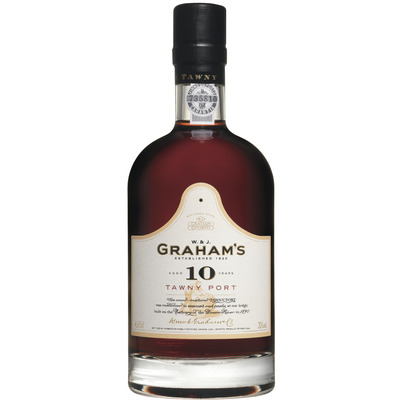 Graham Tawny, 10 Y
Portugal
In 1820, William and John Graham were still textile merchants, who accepted 27 barrels of port as payment for their textiles. They decided to start making Port themselves in the Douro Valley. In 1890 they started their own vineyard; in that time very progressive. All grapes still come from their own vineyards. This 10-year-old Tawny is a blend of their best matured Port. The barrels made in their own cooperage are matured for at least 10 years in their own cellars.

20% Vol.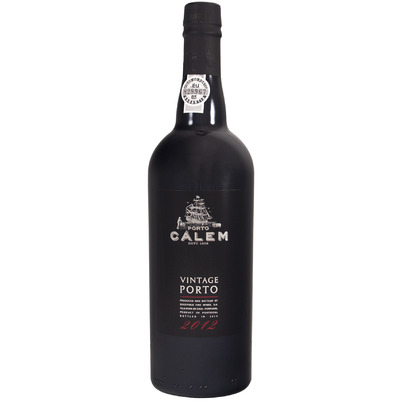 Calem - Vintage 2012
Portugal
The most sold brand of Portugal. Calem dates from 1859 and has been making quality since. The grapes are from the areas of Cima Corgo and Douro Superior, called the 'Port Wine Cathedral'. Up to 4% of the wine is suitable for Vintage Port; first aged on oak wood, then matured in the bottle. This 2012 Vintage Port has deep notes of blackberries and figs and even smoked aromas.

20% Vol.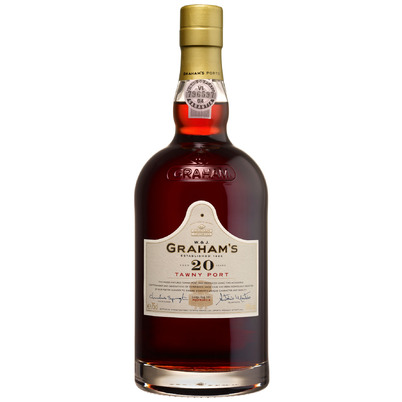 Graham's - Tawny 20 Y
Portugal
When William and John Graham started making Port in 1820, they immediately opted for a high-quality standard. Today, the Symington family, which took over Graham took in 1970, still has that philosophy. Graham is the only remaining Porthouse that is still in the hands of one family. The Tawny has matured for at least 20 years and perfectly shows the balance in maturation. This 20-year-old stands beautifully between younger and old Port.

20% Vol.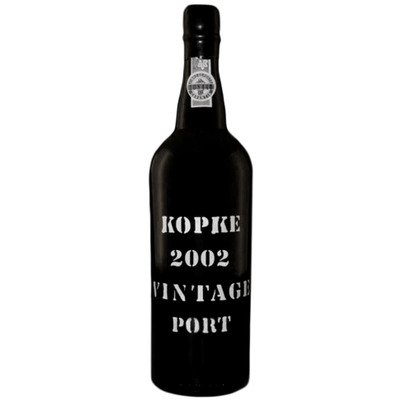 Kopke - Vintage 2002
Portugal
The Port House Kopke, founded in 1638 by Cristiano Köpke, was the first Port House to export Port; to Amsterdam in 1675. Exports are still an important part of Kopke. The birthplace of the house is the vineyard Quinta Sao Luiz, on the left bank of the Douro. The best grapes are selected for the Vintage bottles; the pride of the house. 2002 was an exceptional Port year. That can be tasted well in this Vintage 2002.

20% Vol.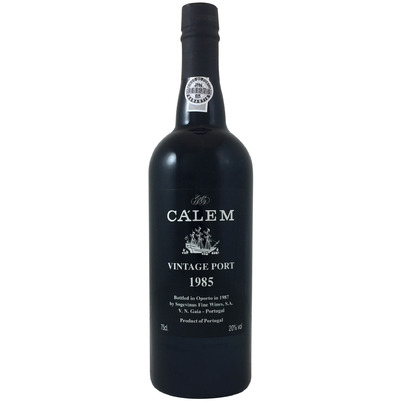 Calem - Vintage 1985
Portugal
Cálem Porto was founded in 1859 by António Alves Cálem. He had only one goal; to make the best Port there is. Vintage Port matures for about 3 years on oak wood and then goes into the bottle unfiltered. Then the ripening begins, which for vintage Port can take a very long time. Not every harvest year is suitable for Vintage Port. The Portuguese Port Institute has to approve of the wine. On average, this happens every 3 years.

20% Vol.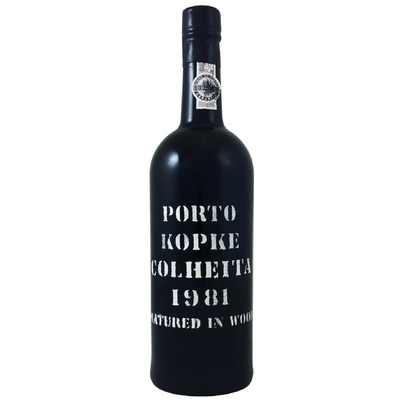 Kopke - Colheita 1981
Portugal
Kopke specializes in old Colheita Port. This Port of 1981 is carefully crafted from grapes, harvested in 1981. The big difference between a Colheita and a Vintage Port from 1981, is that the Colheita has been in its barrel for almost 35 years, while the Vintage has already been in the bottle after a few years. An old Colheita has no bottle ripening and can be drunk whenever you want. With a Vintage, long storage is worthwhile.

20% Vol.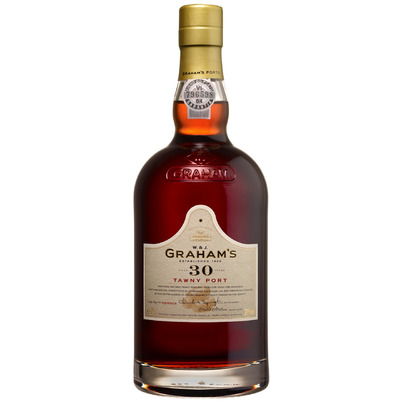 Graham Tawny, 30 Y
Portugal
An ancient Tawny, like this Graham 30 years old, is a carefully crafted blend of old, matured Tawny Port from different years, made from various grape varieties. The average age of the different barrels will undoubtedly be close to 30 years. Charles Symington, a member of the family who owns Graham, is the Master Blender, who very carefully selects casks and finally composes this Tawny 30.

20% Vol.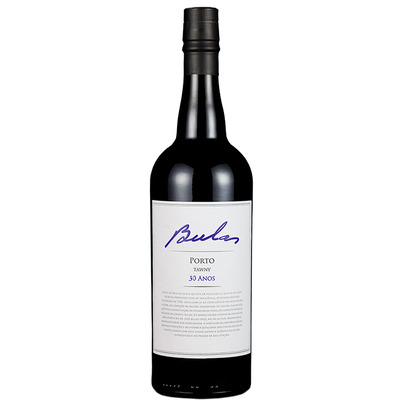 Bulas - Tawny 30 Y
Port
Bulas 30 years old Tawny is the result of a careful blend of port wines aged in oak casks, in the Quinta winery, following the old Douro winemaking traditions. It shows a golden brown colour, as well as very intense and complex aromas, reminding caramel, nuts and coffee. In the mouth it is thick and creamy, with intense notes of coffee which come through on the palate, along with a smooth and very soft long felling.

20% Vol.