Set 1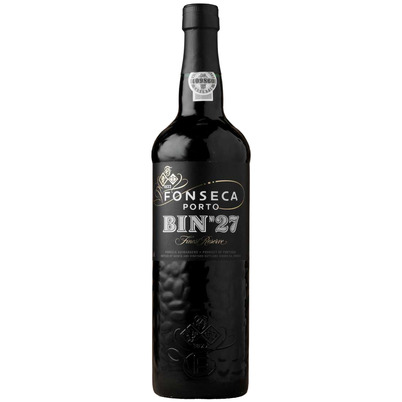 Fonseca - Bin 27 Finest Reserve
Port
Bin 27 shares the heritage and style of the great Fonseca Vintage Ports, as well as much of their depth and character. Blended for consistency of character and quintessentially Fonseca in style, this reserve blend provides reliable and affordable value. Deep youthful ruby colour. Intense rich fruity nose crammed with pure blackberry, cassis, cherry and plum aromas interwoven with notes of spice. The palate full bodied and round, with a smooth velvety texture balanced by firm mouth filling tannins. The juicy black fruit flavours linger into the rich luscious finish.

20% Vol.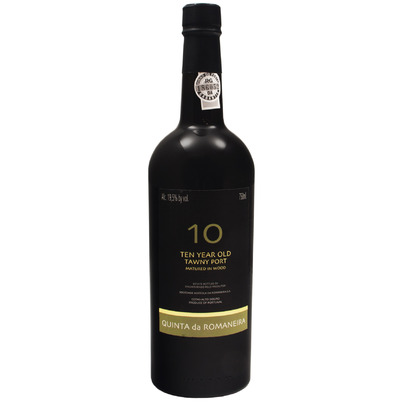 Quinta da Romaneira Tawny 10 Y
Quinta da Romaneira, Portugal Quinta da Romaneira is acknowledged as one of the finest of the finest Quintas in the area for the production of Port. For this rich, elegant Tawny from Touriga Nacional grapes base wines are used which have been ripening on an average of 10 years. Some wines are therefore younger, but also wines are used that are much older. Perfect to drink at 14-16 degrees. Delicious with savory cheeses.

19.5% Vol.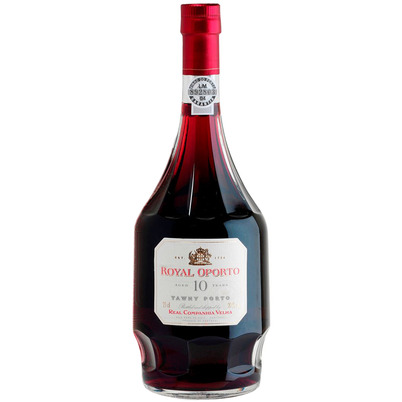 Royal Oporto - Tawny 10 Y
Port
This 10 year old Port is made of high quality grapes. The wine is a blend of different vintages of which the youngest wine is 10 years old. The Port is aged in wooden barrels which completes it perfectly before bottling. A soft bright color with a wonderful aroma of dried and candied fruit. The taste is spicy, licorice, vanilla and ripe red fruit. This is a perfect example of a 10 year old Port at its best. The best serving temperature is 15°C to 18°C, as an aperitif, digestif or in combination with various types of cheese.

20% Vol.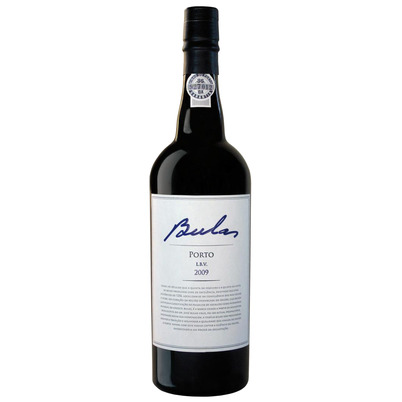 Bulas - LBV 2009
Port
The Bulas 2009 Vintage Port is one of excellence and unique personality. Obtained from the best grapes grown in the Quinta da Costa de Baixo, undergoes a traditional vinification process in which the step is done on foot in granite mills. After two years of aging in non-oxidative environment is placed in the bottles which preserve the its young character and intensity. A delight for the senses.

20% Vol.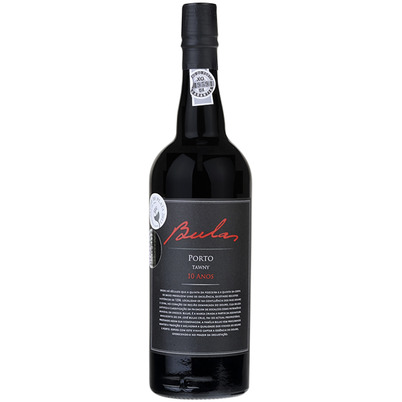 Bulas - Tawny 10 Y
Port
Bulas 10 years old Tawny is the result of a careful blend of port wines aged in oak casks, in the Quinta winery, following the old Douro winemaking traditions. This wine is a blend of older wines, which offer superior complexity, with younger wines, which bring fresh fruit flavours. Elegant and soft, it presents subtle notes of dried fruits and jams. This Port should be served slightly chilled, as an aperitif or at dessert.

20% Vol.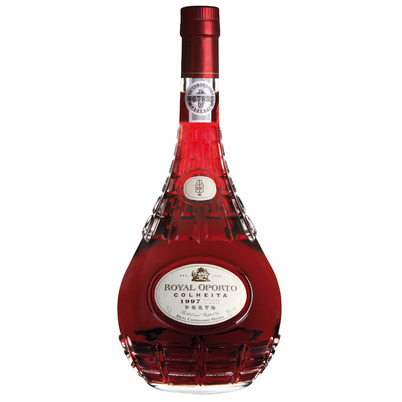 Royal Oporto - Colheita 2000
Port
A beautiful light brown color through development of many years in oak barrels. The scent is soft and complex. The taste is the dried fruit and spice nuances that emerge strongly. The silky texture is a blessing in the mouth.

20% Vol.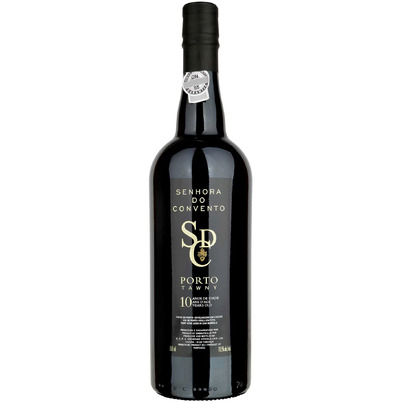 Senhora Do Convento - Tawny 10 Y
Port
The Senhora do Convento Ports are produced over the past nine centuries at the Quinta do Convento in Tavora. The vineyard covers 27 hectares of grapes, originally grown by the Cistercian monks. Today, the vineyard is still crafted by hand. Before bottling, this award-winning Tawny has aged 10 years in oak barrels and is characterized by balanced flavors of dried fruits, wood and spices.

19.5% Vol.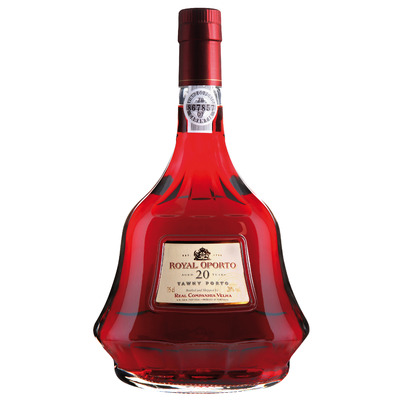 Royal Oporto - Tawny 20 Y
Port
Gorgeous brown in color with ocher colored rim. The taste is soft unctuous with beautifully developed elements of spices and dried fruit. The finish is almost endless.

20% Vol.
Graham's - Tawny 20 Y
Port
Amber, golden tawny color. An excellent bouquet, with a characteristic "nutty" character, such as almonds, and delicious mature fruit with hints of orange peel. Rich, sweet and smooth on the palate, it is perfectly balanced, with a long and lingering finish. A hugely dry, burnt style, very concentrated. The licorice and bitter coffee flavors are dense, layered and well balanced with the acidity. A serious Port wine that demands attention.

20% Vol.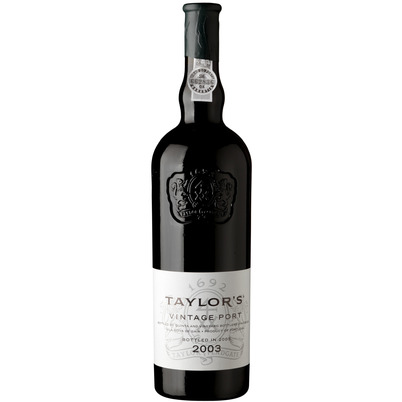 Taylor - Vintage 2003
Port
Taylor's Vintage is as usual an assembly of 3 Quinta - vintage wines of Taylor's : Vargellas, Terra Feita and Junco. Although Vargellas provides the basis for classic vintage wine, the other two domains add own unique characteristics to the final wine. Therefore, the 2007 is opaque, dark violet colored with a violet edge. It smells strongly of black
currants, berries, spices and flower.

20% Vol.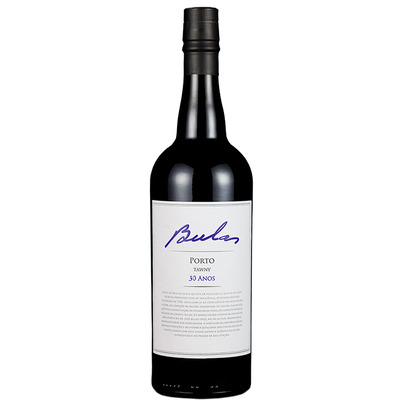 Bulas - Tawny 30 Y
Port
Bulas 30 years old Tawny is the result of a careful blend of port wines aged in oak casks, in the Quinta winery, following the old Douro winemaking traditions. It shows a golden brown colour, as well as very intense and complex aromas, reminding caramel, nuts and coffee. In the mouth it is thick and creamy, with intense notes of coffee which come through on the palate, along with a smooth and very soft long felling.

20% Vol.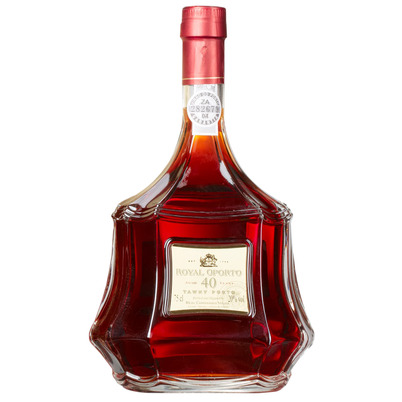 Royal Oporto - Tawny 40 Y
Port
Patiently aged in the intense silence and the unique atmosphere of the 250 year old cellars in Vila Nova de Gaia, this 40 year old Tawny at best presented to the market. The intermediate time of the ripening process was exactly that period, which was needed to allow the wine to reach the exact point of maturity along with the unique qualities of a wine full of history. The harmony of its flavor is delicate but exquisite aromatic.

20% Vol.