Set 1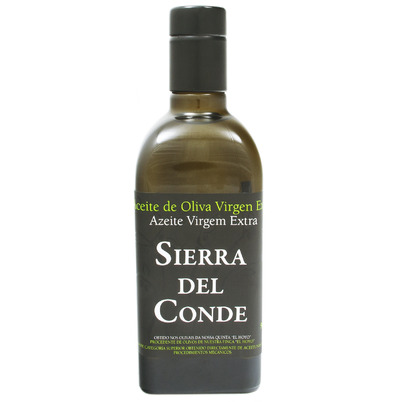 Sierra del Conde
Spain
Made by the house Naturvie, one of Spain's leading olive oil producers. The Sierra del Conde is a blend of 4 different olives, all from the Naturvie's own olive groves. The Sierra del Conde is a first press oil with soft tones of green almond, apple and tomato. This olive oil is a real all-rounder, used by many top chefs. From soups and sauces to salads; this oil can handle it.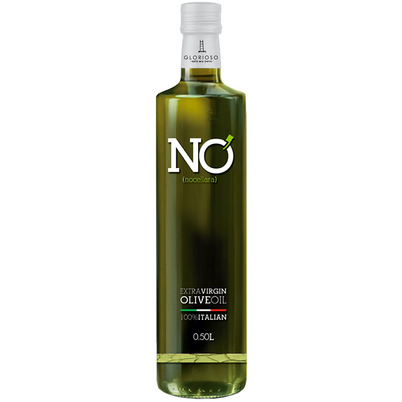 Glorioso - Nocellara
Italy
Famous for his great passion for olives, Mario Glorioso began his own olive oil trade in Sicily in the 1970s. His son Luigi came to the company in 2004 and started bottling olive oil. He chose this olive oil; the first pressing of the Nocellara del Belice olive, mainly because of its 'grassy' taste. The olives are picked by hand and come from western Sicily. Delicious on bruchetta, in salads and soups.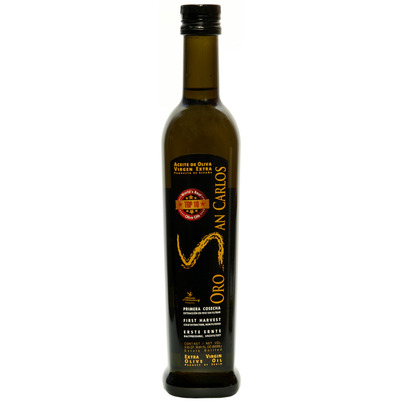 Pago Baldios San Carlos - Oro
Spain
The house Pago Baldios San Carlos originated in the 17th century in the Spanish Valle del Tiétar. They bring different brands, all of which have their own philosophy. The Oro San Carlos is made from Arbequina and Cornicabra olives, picked on the first day of harvesting. This oil is ranked 9th on the official list of World's Best Olive Oils. The oil has a slightly bitter and fruity taste and is very well suited to rice and fish species.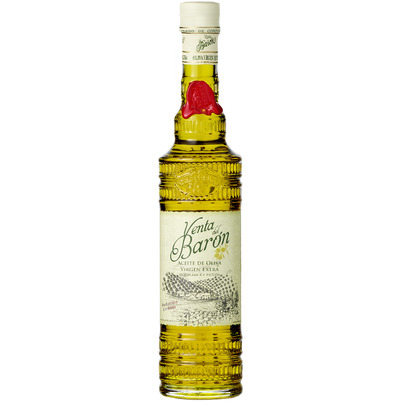 Venta del Barón
Spain
When Baron Santaella was exiled to Andalusia in the 14th century because he murdered his wife, he there concentrated on making olive oil. When King Henry III tasted that olive oil, he showed his grace and restored his title. As a tribute to the baron, Venta del Baron makes a beautiful virgin olive oil of 75% Hojiblanca and 25% Picuda olives. Two years in a row rewarded with the title 'best olive oil in the world'.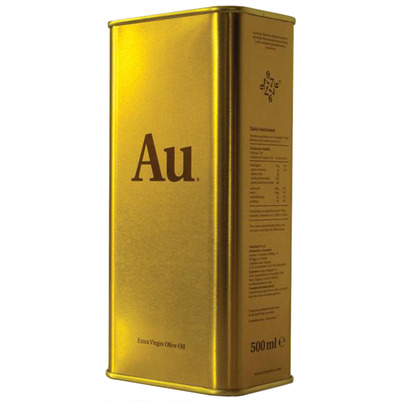 Au
Spain
Au stands for Aceites Unicos what means "Unique olive oil" and is also the chemical symbol for gold. Already in November, the Picual olives are picked. This allows the olive oil to have a lot of 'body' and gives a strong taste in the mouth. Slightly spicy and green and fruity with hints of green apple and a medium bitterness.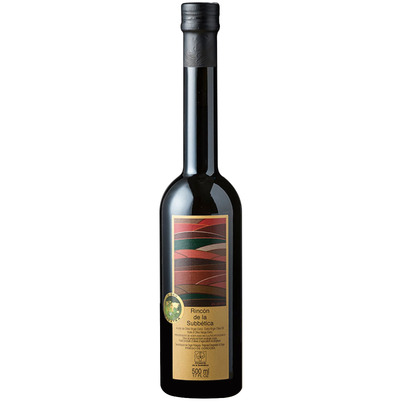 Rincón - Subbética
Spain
An award-winning organic olive oil from Cordoba, southern Spain. This oil is made from 100% Hojiblanca olives, organically grown, picked and pressed on the first day of harvesting. Rincón olive oil comes from a collaboration between Virgen del Castillo and Nazareno and was first released in 2007. The oil was chosen as the best in the world in 2013, 2015, 2016 and 2017. Spicy, fruity and intense, very suitable for meat, oily fish and all kinds of salads.
Set 2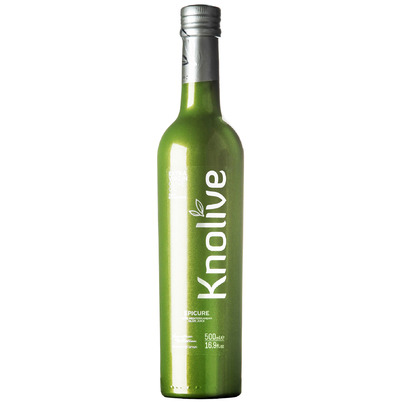 Knolive - Epicure
Spain
Knolive was named one of the best and most successful olive oil producers in the world in 2018. Their olive groves are in the heart of the Subbética National Park in Spain, where a sea of olive trees surround La Tiñosa, the highest peak in the province of Córdoba. The harvest is carried out manually, because mechanical picking is near impossible on such rugged terrain. The Knolive Epicure is an extra virgin olive oil with a world class reputation, made by a world class producer.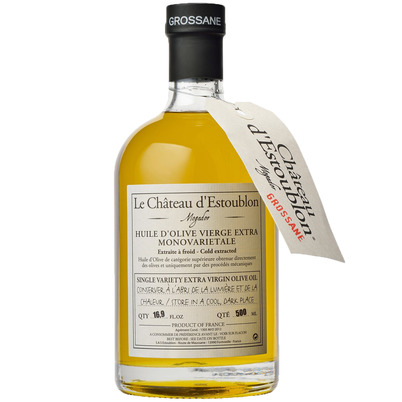 Chateau d'Estoublon - Grossane
France
An oil from the French Provence, made by wine and olive oil house Le Chateau d' Estoublon, founded in 1731. The house is situated in the Les Baux de Provence Valley and is famous for its various olive oils. They use 5 variants; in this virgin olive oil it is the black Grossane olive. The oil is soft, slightly sweet and fruity. It is an olive oil that is very suitable for crustaceans and shellfish, such as snails and scallops.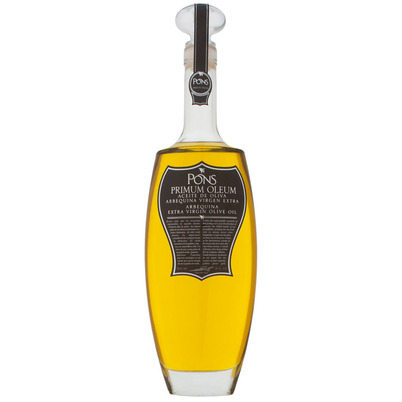 Pons - Primum Oleum
Spain
Casa Pons is located in the small northern Spanish village of L' Albagés, where this family has been making olive oil in a traditional way since 1945. In October, the gentle picking of the small green Arbequina olive groves begins; a true harvest party. The olives are cold pressed immediately after picking. This first oil is very limited and very popular. A fantastic oil with soft flavours of nuts and fruit. Ideal for a salad or sprinkled over meat or fish.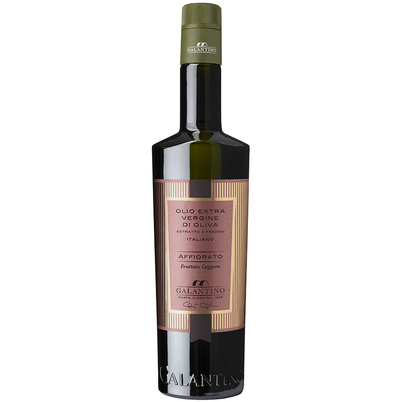 Galantino – Affiorato
Italy
Galantino Afforiato is made by hand-skimming the small quantity of olive oil (2-3%) that rises to the surface after crushing to olives. It is a full-bodied and balanced olive oil, perfect for dressing salads, fish, seafood and other delicate dishes. Located in the heart of Puglia, one of the biggest production regions of extra virgin olive oil, the history of Galantino dates back to 1926.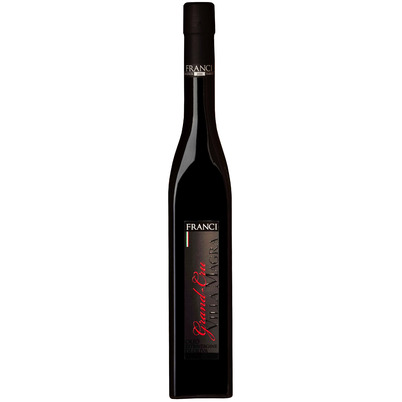 Franci - Villa Magra Grand Cru
Italy
A Grand Cru that is named after the house of the Franci family, Villa Magra. It is their best olive oil, of which they only produce 2100 litres per year. The oil has won several awards and has won the title 'Best olive oil from Tuscany' for 15 years in a row. The taste is intense with hints of artichoke, cherry, nuts, grass and flowers. The oil can easily handle sturdy dishes. Sprinkle a little bit over your meat, fish or vegetables and you will taste the quality.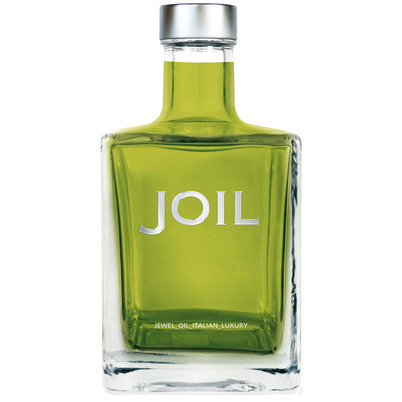 Joil
Italy
Joil stands for 'Jewel Oil Italian Luxury'. Produced by the house Gradassi, founded in 1639 in Spoleto, Umbria, under the brand name Cufrol. The black Moraiolo olive is a fairly rare Tuscan olive of which Cufrol makes this Premier Cru oil. They themselves speak of an "olive jewel". The oil is slightly peppery and spicy and is actually only used to sprinkle over dishes in order to enhance the deep taste.