Set 1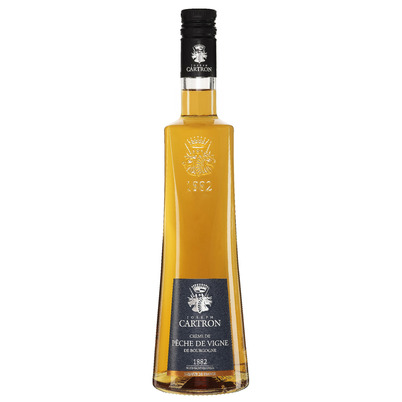 Cartron - Amaretto
Liqueur
In 1882 Joseph Cartron started creating liqueurs in Argilly, located in Burgundy, France. Cartron still uses only high quality ingredients, absolutely without the addition of any colouring or flavouring. Amaretto is of Italian origin; the name comes from 'amaro', Italian for bitter. The basis for a good Amaretto is fresh, green almonds that are soaked in alcohol for weeks. This is in contrast to major brands, which no longer use almonds. This is why this Amaretto has a special and mildly intense almond flavour.

25% Vol.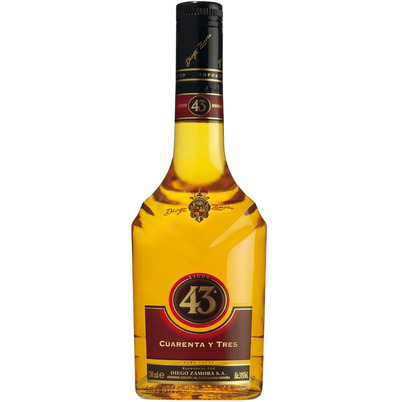 Licor 43
Liqueur
In Roman times, in Carthage, there was already a kind of liqueur, Liqvor Mirabilis, which meant 'miraculous liquid'. That Elixer is the source of inspiration for Licor 43's recipe, launched by the Zamora family in 1946. Citrus fruits, vanilla and spices form the basis of this liqueur, which according to the makers contains exactly 43 ingredients. The liqueur is softly sweet with clear citrus notes. After Spain, Licor 43, has conquered the whole world with a sophisticated marketing campaign.

31% Vol.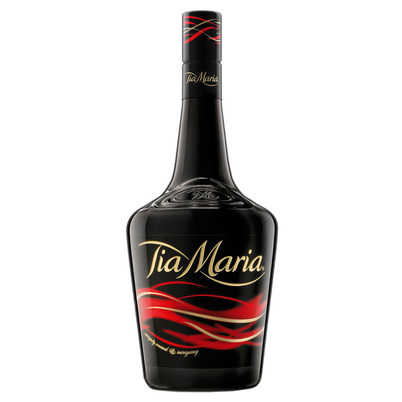 Tia Maria
Liqueur
Tia Maria means 'Aunt Maria' and is a Jamaican coffee liqueur based on rum. The base is the famous Blue Mountain coffee bean from Jamaica to which vanilla sticks and spices are added. In the end, everything is mixed with Jamaican Rum. According to tradition, it is a very old recipe that would have been taken along by the servant of a Spanish girl who fled from Jamaica around 1700. It took until the 1950s before the recipe was rediscovered. Tia Maria is a sweet soft coffee liqueur.

20% Vol.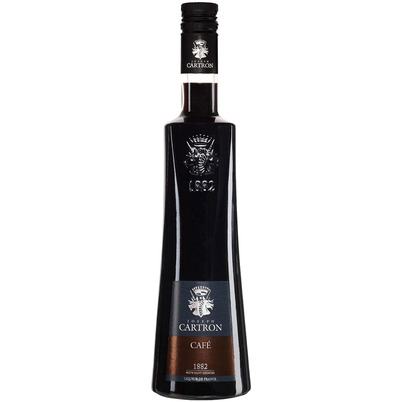 Cartron - Café
Liqueur
Joseph Cartron uses only beans from Costa Rica and Kenya for their coffee liqueur. The mix ratio is a well kept secret and very important to get the right balance in taste. The beans are roasted and distilled in a copper bowl to get all the taste in the liqueur. Cartron mixes rum and cognac to create a perfect taste ratio with the coffee. The result is a solid coffee liqueur without colour or flavourings. You especially taste coffee, as you should.

25% Vol.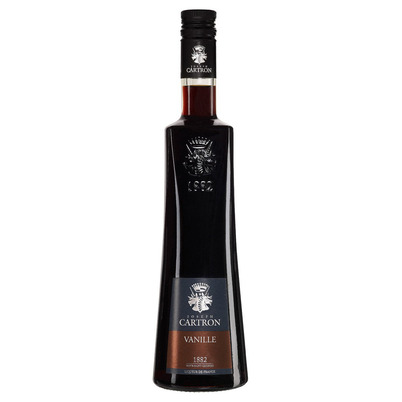 Cartron - Vanille
Liqueur
Vanilla is a popular and very old flavorer, discovered in the 16th century in America by the Spaniards. Cartron gets his vanilla pods freshly from Madagascar, where the highest quality vanilla comes from. After harvesting, the fresh pods are packed airtight and, arriving in Burgundy, immediately soaked in alcohol. This creates an oil-like structure and the vanilla flavour is very intense. The very best cocktail makers like to use this liqueur if they want to give their products a nice vanilla flavour.

20% Vol.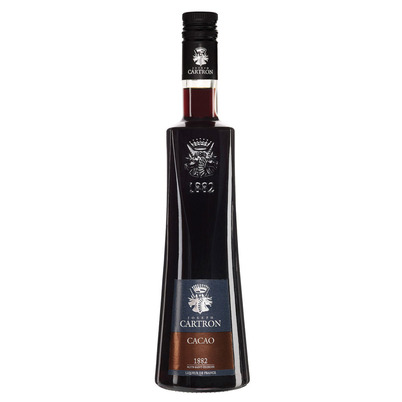 Cartron - Cacao
Liqueur
Cartron works closely with some traditional cocoa farmers in Ivory Coast. Here the best beans are selected for their cocoa liquor. In France, these cocoa beans are lightly roasted and chopped and distilled. Distillation releases all flavours and aromas. The result is a very intense cocoa alcohol. After that, matured Cognac is added, which provides a soft basis in which the deep cocoa flavours are very nicely displayed. Recommended for the true chocolate lover!

25% Vol.