Set 1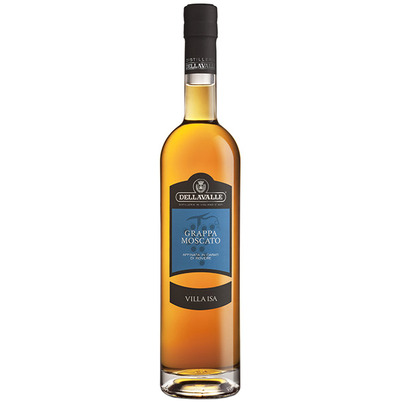 Villa Isa - Moscato Rovere
Grappa
The muscat grape (Moscato) is a sweeter white grape, making this Grappa something sweet. The Villa Isa Moscato is therefore fruity with hints of apricot and peach, soft and aromatic. A pretty, accessible grappa.

42% Vol.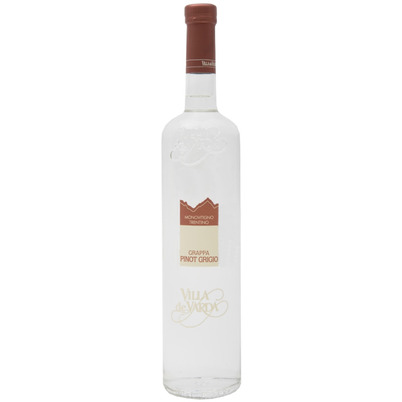 Villa de Varda - Pinot Grigio
Grappa
This Trentino Grappa Villa de Varda is characterized by the use of 100% Pinot Grigio grape. The grappa is soft and accessible, with aromatic notes of pear, fruity and has something floral. A beautiful, small produced Grappa.

40% Vol.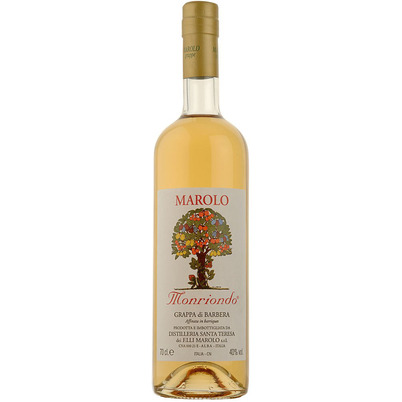 Marolo - Barbera
Grappa
Barbera is a red grape that occurs mainly in the Piedmont region. Marolo stoke of the remnants of this grape a beautiful full and powerful Grappa where in the solid red Barbera wine is recognizable. Red fruit and a touch of beeswax can also be recognized.

40% Vol.
Terre Antiche - Amarone
Grappa
The Amarone grape comes from Veneto where there is a special red wine made of it. Terre Antiche is a very small grappa maker who likes to use this grape. The Grappa is full of flavor with a slightly fruity bitterness. It also has something spicy and floral.

42% Vol.
Villa Isa - Nebbiolo da Barolo
Grappa
A Barolo grape does not exist, it is actually the blue Nebbiolo grape. By strict rules about the number of liters per hectare, one may call wine Barolo. The grappa made from this grape pulp is quite rare and very full and powerful, with hints of roses and violets.

42% Vol.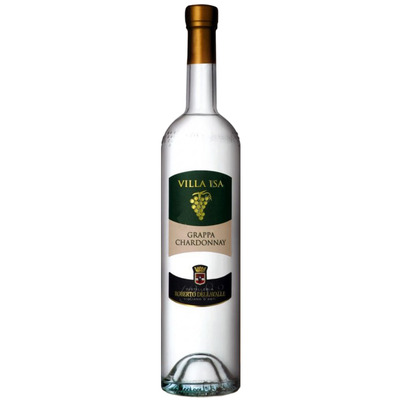 Villa Isa - Chardonnay
Grappa
Chardonnay is one of the most famous white wines, so this Grappa Villa Isa is also quite popular. A slightly spicy taste with a hint of apple, the typical sweets from the wine also comes back in this Grappa.

42% Vol.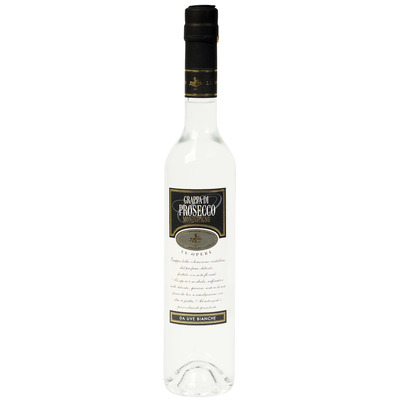 Le Opere - Prosecco
Grappa
Prosecco is the name of a white grape, a sparkling wine and a wine region in Italy. Le Opere makes from the Prosecco grape pulp a light Grappa with soft fruit notes of apple and pear, in the background a light pepper can be discovered.

40% Vol.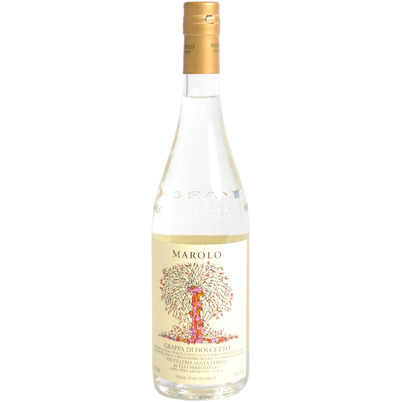 Marolo - Dolcetto
Grappa
The blue Dolcetto grape comes from the area around Alba. From this grape, a young and pretty dry red wine is made, that is reflected in this Dolcetto from Marolo back. Dry and fresh with hints flowers, light citrus and some spices.

44% Vol.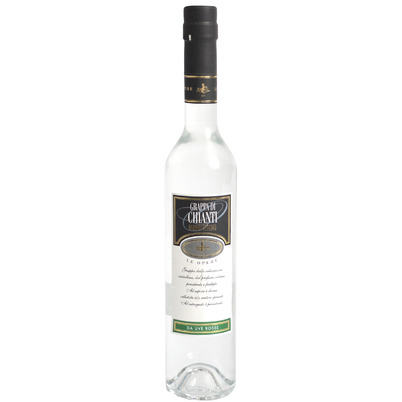 Le Opere - Chianti
Grappa
Chianti is a fairly well-known red wine from Tuscany, made of mainly Sangiovese grapes. Often, up to 20%, some other grapes varieties are used. Le Opere stokes a grappa that is reasonably fresh, with citrus and hints of violets and a little red fruit.

40% Vol.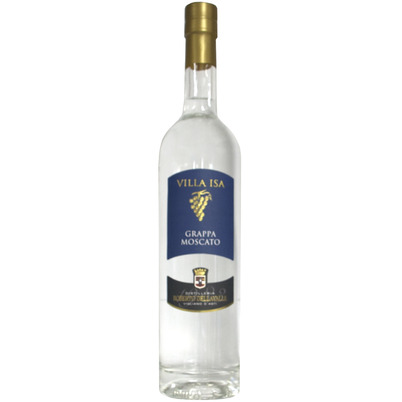 Villa Isa - Moscato
Grappa
This grappa is distilled in the distillery Roberto Della Valle in Piedmont. This Grappa Moscato excellently reflects the Piedmont. The color of this grappa is clear and transparent. The fruity taste is characterized by peach and apricot. Because the Moscato grapes, which have been processed in this Grappa, are treated delicately they retain their original flavors.

42% Vol.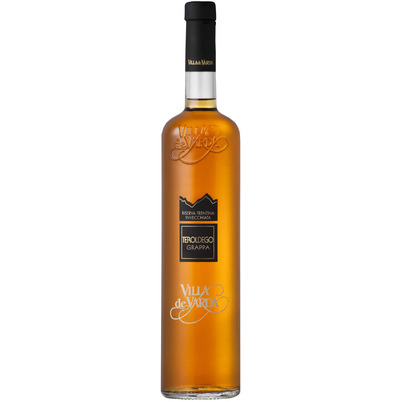 Villa de Varda - Teroldego Riserva
Grappa
In Trentino grows the blue Teroldego grape that gives a heavy red wine. Villa de Varda makes with own grapes this firm Grappa, with hints of plum and blackberry. Almost a year aging in oak barrels gives very good hints of oak and some almonds.

40% Vol.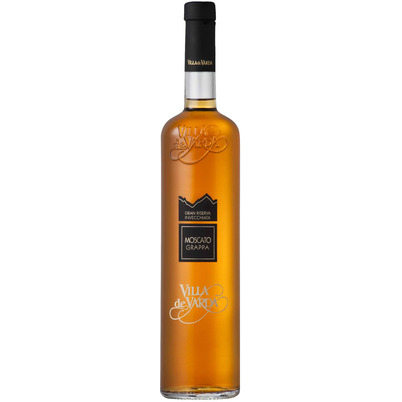 Villa de Varda - Moscato Riserva
Grappa
The white sweet Moscato grape gives a spicy sweet wine. This Grappa is therefore something sweet. Villa de Varda let their Moscato mature over a year on good barrels. This gives extra color and flavor to this Grappa. Exotic fruit , pineapple, some wood, nuts and spices.

40% Vol.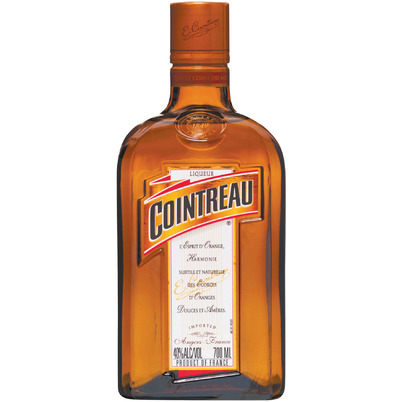 Cointreau
Liqueur
Cointreau is a brand of triple sec (an orange-flavoured liqueur) produced in Saint-Barthélemy-d'Anjou, France. It is drunk as an apéritif and digestif and is a component of several well-known cocktails. It was originally called "Curaçao Blanco Triple Sec". Cointreau Distillery was set up in 1849 by Adolphe Cointreau, a confectioner, and his brother Edouard-Jean Cointreau. Their first success was with the cherry liqueur guignolet, but in 1875 they found success when they blended sweet and bitter orange peels and pure alcohol from sugar beets.

40% Vol.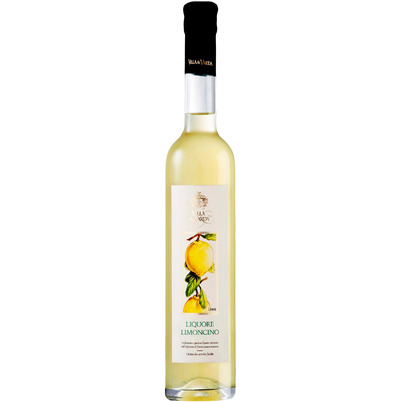 Villa de Varda - Limoncino
Liqueur
Beside beautiful Grappa's, Villa de Varda also makes beautiful, pure fruit liqueurs from their own environment and panna, fruit, nuts and coffee with pure cream. This Limoncino is now famous, and contains 8% grappa. More Grappa is not possible, because otherwise the flavor will overwhelm the fruit. Lemons of the best quality make this Limoncino one of the best.

28% Vol.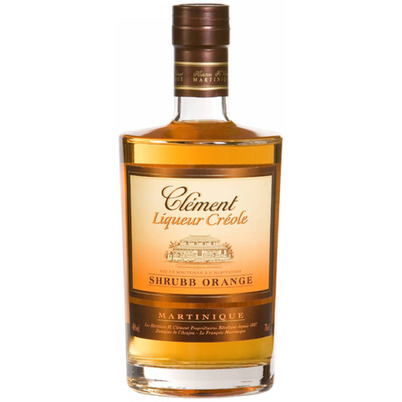 Clement Creole Shrubb
Liqueur
This rum-based Creole orange liqueur comes from Martinique. Grand Marnier uses Cognac for its liqueur, Clement takes a nice artisan Rum for theirs. You taste orange, vanilla and spices. Because orange peel is used a mild bitterness can be discovered.

40% Vol.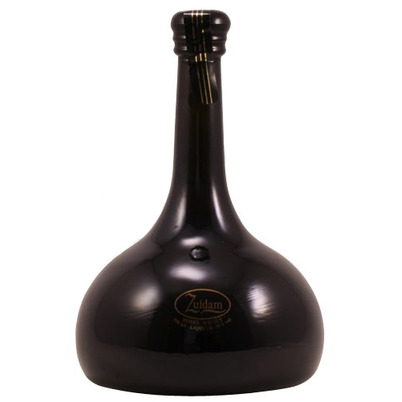 Zuidam Honey Whisky Liqueur
Liqueur
A Dutch product from Baarle Nassau, with real Dutch honey and Scotch whisky. For this liqueur Zuidam uses whisky matured for at least three years and also adds to the secret recipe of spices. The softness and full flavor are now a household name among enthusiasts.

40% Vol.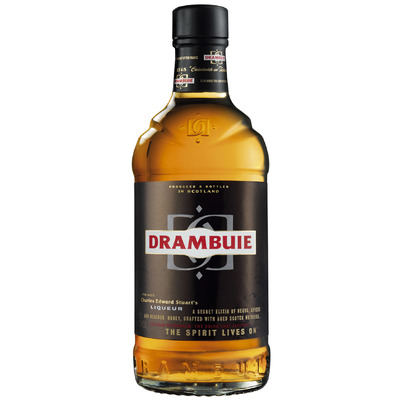 Drambuie
Liqueur
Drambuie is a sweet, golden coloured liqueur made from malt whisky, honey, herbs and spices. The recipe was given in the late 19th century by Clan MacKinnon to James Ross. Ross developed and improved the recipe. The name was registered as a trademark in 1893 Drambuie received the highest possible score, a "96-100", in the Wine Enthusiast's 2008 spirit ratings competition.

40% Vol.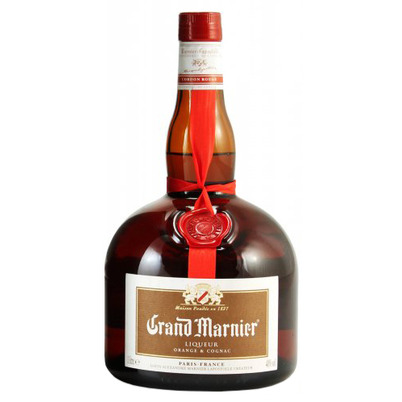 Grand Marnier - Cordon Rouge
Liqueur
Grand Marnier Cordon Rouge is an orange-flavored cognac liqueur created in 1880 by Alexandre Marnier-Lapostolle. It is made from a blend of Cognac brandy, distilled essence of bitter orange and sugar. César Ritz reportedly came up with the name "Grand Marnier" for Marnier-Lapostolle, who in return helped him purchase and establish the Ritz Hotel Paris.

40% Vol.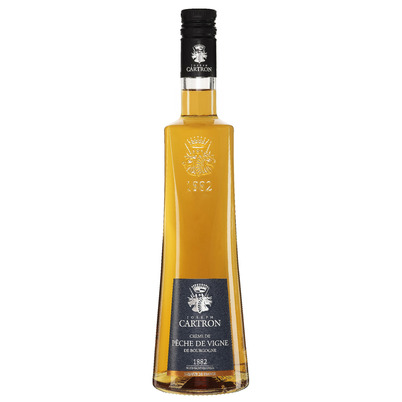 Cartron - Amaretto
Liqueur
Unlike the big brands, Joseph Cartron makes his Amaretto from real almonds. This makes this liqueur smell and taste like real pastry and almond paste. Color and flavorings are not added; an honest and pure product from the French Burgundy.

25% Vol.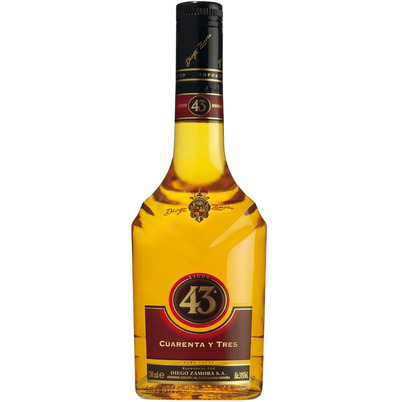 Licor 43
Liqueur
Licor 43 is a Spanish liqueur made from citrus and fruit juices, flavored with vanilla and other aromatic herbs and spices, for a total 43 different ingredients. The aroma is sharp, warm, and complex, with vanilla up front; and then tangy sweet fruit, spices. The flavor is similar to the aroma; vanilla, complex intermixed spices, tangy fruits, and hints of citrus, carried by a flavor similar to aged rum.

31% Vol.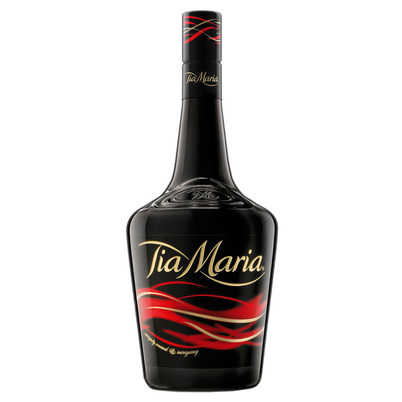 Tia Maria
Liqueur
Tia Maria is a dark liqueur made originally in Jamaica with coffee beans, Jamaican rum, vanilla, and sugar, blended to an alcoholic content of 20%. The fable of its origins dates it to the 1700's. A young Spanish girl was forced to flee Jamaica, accompanied by a servant who carried a bit of jewelry and the recipe for the family liqueur. In honor of the woman's help, the girl named the liqueur 'Tia Maria' ('tia' is Spanish for 'aunt').

20% Vol.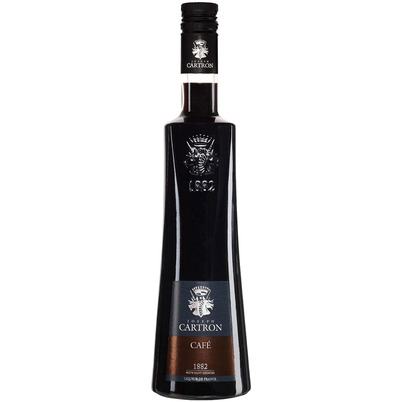 Cartron - Café
Liqueur
Joseph Cartron scrupulously selects the Costa Rica and Kenya coffee bean varieties, two countries highly renowned for the quality of their coffee-shrubs. The Costa Rica variety brings a remarkable aromatic power whilst the Kenya variety brings all its balance to the liqueur. Cognac and Rum, added in balanced and precise proportions, bring body and length in mouth to Joseph Cartron's Coffee Liqueur.

25% Vol.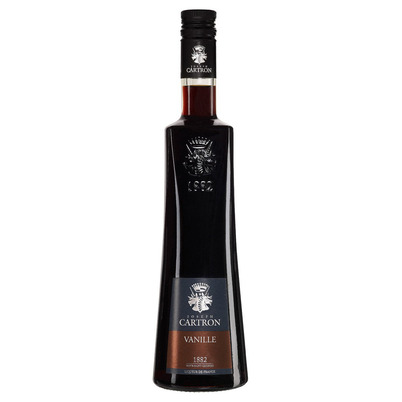 Cartron - Vanille
Liqueur
Fresh vanilla pods from Madagascar give this liqueur an intense and deep vanilla flavor. The oily structure provides much tasting pleasure and a long sweet aftertaste. The top cocktail makers of the world like to use these vanilla liqueur because of the real vanilla flavor.

20% Vol.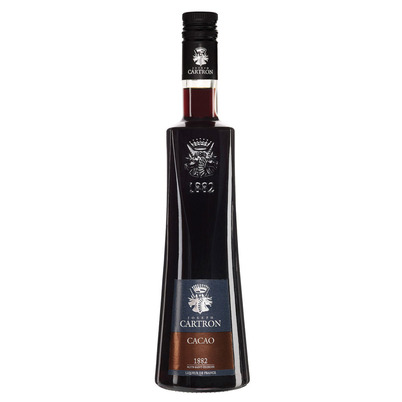 Cartron - Cacao
Liqueur
Cocoa beans from Ivory Coast give this cocoa liqueur a very solid and full of dark chocolate flavor. The dark color is due to the use of the whole cocoa bean. This liqueur is a true knick-knack for the true chocolate lover!

25% Vol.