Set 1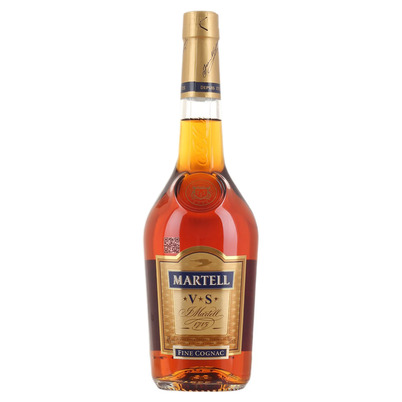 Martell - VS
Assemblage
Martell is a well-known name in the cognac, Martell started to produce cognac in 1715, long before other highly respected houses such as Courvoisier (late 18th century), Hennessy (1765) and Remy Martin (1724). This Martell VS is produced from a blend of eaux-de-vie from the 4 best-known Cognac regions; Grande Champagne, Petit Champagne, Borderies and Finnish Bois and is aged for 5 to 7 years in Limousin oak barrels.

40% Vol.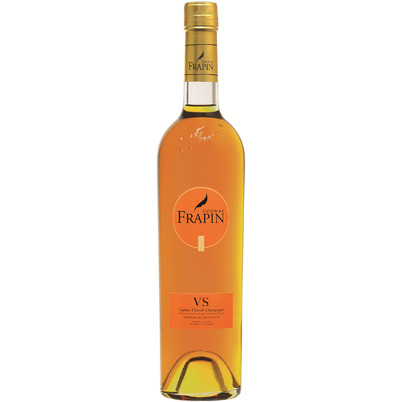 Frapin - VS
Grande Champagne
The family business Frapin has been located in Segonzac since 1270, in the heart of the Grande Champagne region in France. The family Frapin here has 300 hectares of vineyards, of which 200 hectares are planted with the Ugni Blanc grape variety. 100% Grande Champagne Premier Grand Cru de Cognac. Frapin lets this Grande Champagne Cognac develop longer in the cellars than usual. As a result Frapin US develops into a Cognac with a long lasting luscious aroma and taste.

40% Vol.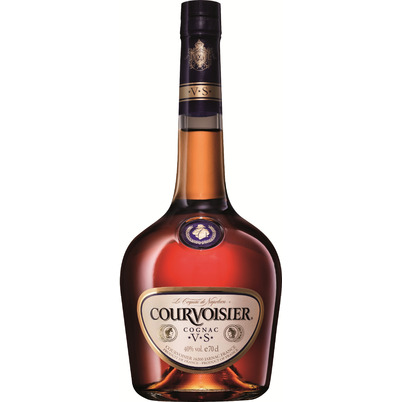 Courvoisier - VS
Assemblage
After the distillation, this Cognac is held at full distilling strenght (70%) for 3 months and then slowly reduced to 60%. The VS is one year later further diluted to 55%. And only at bottling diluted to 40%. A soft yet distinctive Cognac that has aged between4 and 7 years. Grapes from Petite Champagne and Fins Bois provide richness and depth with strong hints of fresh fruit and oak.

40% Vol.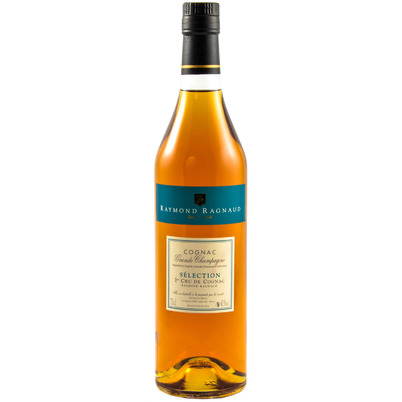 Raymond Ragnaud - Selection
Grande Champagne
The cognac from producer Raymond Ragnaud is made from grapes coming from the Grande Champagne region. This area is the most valued of the cognac region, since this is the first growth area of cognac. The family Ragnaud owns 44 acres of vineyard since 1860. The grapes used are Ugni Blanc and Folle Blanche. These grapes are recognized as the best in the region.

40% Vol.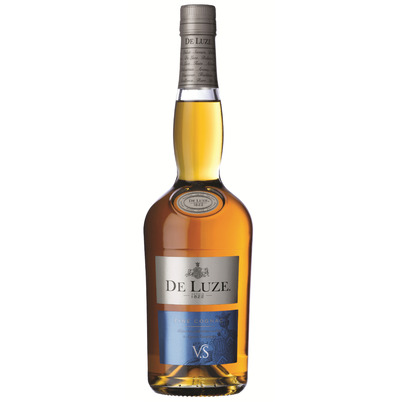 De Luze - VS
Assemblage
The history of Cognac De Luze begins in 1820 in Bordeaux with Baron Alfred De Luze and his 5 sons. The cellar master of De Luze selects the eaux-de-vie of top distillers based on taste and quality, particularly from the Cognac region: Fins Bois, Petite Champagne and Grande Champagne. Bearing takes place on ancient wooden barrels of Limousin oak. The bearing life is at least 2.5 years.

40% Vol.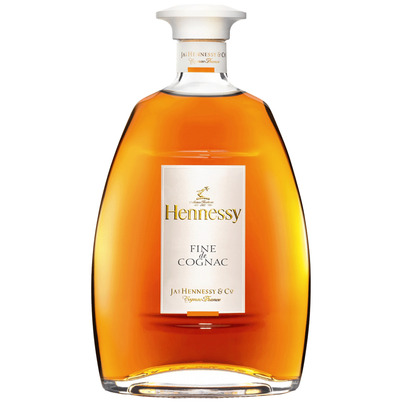 Hennessy - Fine de Cognac
Assemblage
Hennessy is one of the oldest and best-known manufacturers of cognac, founded by Richard Hennessy, but only reached the status it has now under his son James during the French Revolution. The use of casks that have kept eaux-de-vie for 4 to 5 times avoids the release of too much oak or spiciness, so the subtlety of floral and fruity characters in the Fine de Cognac is retained.

40% Vol.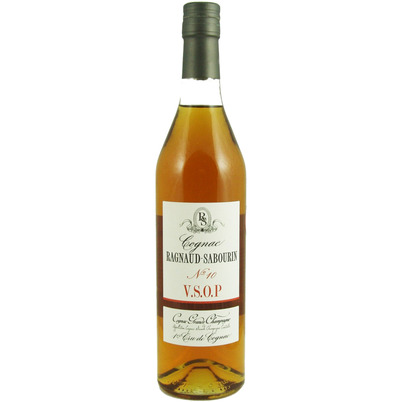 Ragnaud Sabourin - VSOP
Grande Champagne
Created on the private estates of the Grande Champagne of this highly respected, small producer, founded in 1850; Family Ragnaud-Sabourin. All of their cognacs are matured as 'vintage cognacs'; there is no blending between different years. This is a 10-year-old cognac from the premier cru Cognac region. Despite the deceptively simple package, this is a perfectly balanced VSOP, made exclusively from the Ugni Blanc grape.

41% Vol.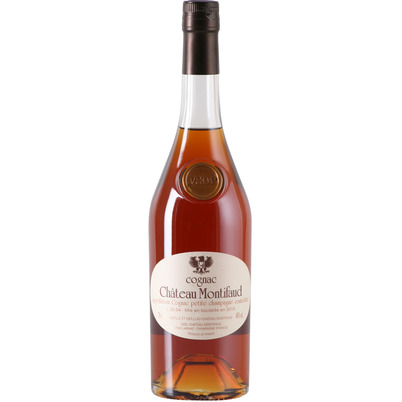 Chateau de Montifaud - VSOP
Petite Champagne
The vallet family owns the Château de Montifaud for 6 generations. Château de Montifaud brings Cognacs exclusively from its own vineyards. These vineyards are located in the Grande Champagne and Petit Champagne region. This VSOP cognac is 8 to 10 years old, of which matured 8 months in new oak. In the production of this Cognac only Ugni Blanc grapes are used.

40% Vol.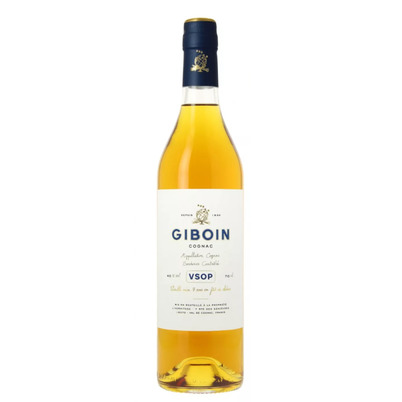 Giboin - VSOP
Borderie
The family Giboin produces cognac since 1830. The Ugni Blanc is the only grape that is used by the family Giboin for the production of cognac and is grown on 25 hectares of the 60 hectares of vineyard in the heart of the Cognac region, the Borderies. By mastering the grape maturity, the vinification, the distillation and aging process Giboin offers a cognac of rare quality.

40% Vol.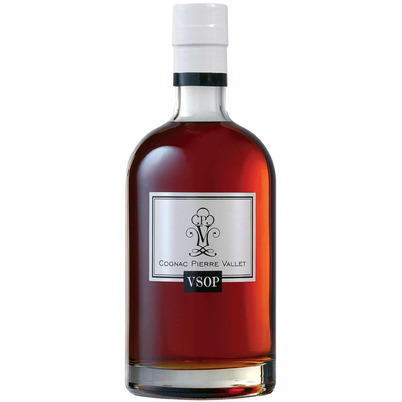 Pierre Vallet - VSOP
Grande Champagne
The contemporary designed cognacs of Pierre Vallet come from the makers of Chateau de Montifaud. The youngest part of this VSOP is cognac aged at least 4 years. The Vallets have been a real family business that have been making cognac the traditional way without additives. The used grape varieties are the Colombard and Folle Blanche, and a small part Ugni Blanc.

40% Vol.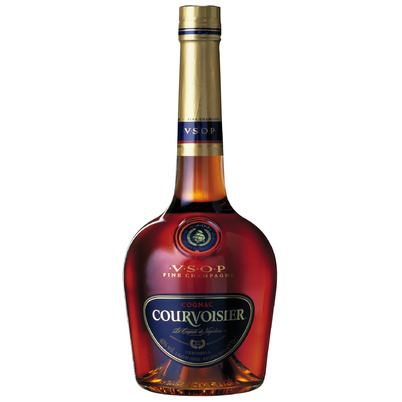 Courvoisier - VSOP
Grande & Petite Champagne
Generally matured for 5 years is taken as the minimum to be labeled to VSOP. Courvoisier VSOP, however, has set out for this maturing of at least 8 to 12 years. A classic cognac, aged in a selection of Tronçais and Limousin oak barrels. This Courvoisier VSOP is a 'Fine de Champagne'; a blend of cognacs from the Grande and Petite Champagne region.

40% Vol.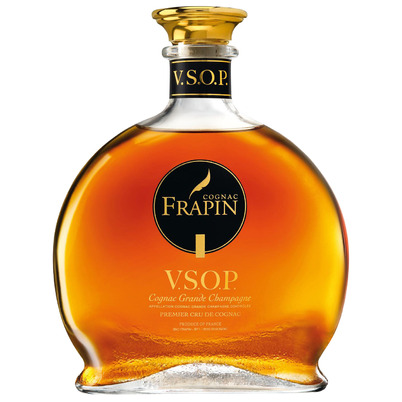 Frapin - VSOP
Grande Champagne
The family Frapin started there in 1270 as wine producers, but later switched to cognac and doing this for over 20 generations now. This VSOP is aged 8 to 10 years, while the minimum required number of years for VSOP is around 5 years. Made from the Ugni Blanc grape from the Grande Champagne and aged in oak barrels. This Frapin VSOP won Gold at the International Wine & Spirit Competition in 2011.

40% Vol.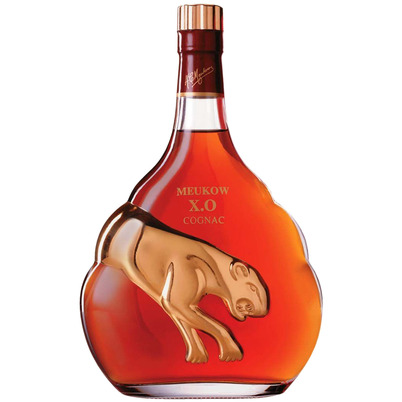 Meukow XO
Assemblage
The Meukow Cognac House was established over a century-and-a-half ago, and in that time they have built a reputation for producing masterful Cognacs. This XO is a perfect example, as it has been expertly double distilled, blended and aged, resulting in an exquisite flavour profile, worthy of the golden panther that adorns the bottle.

40% Vol.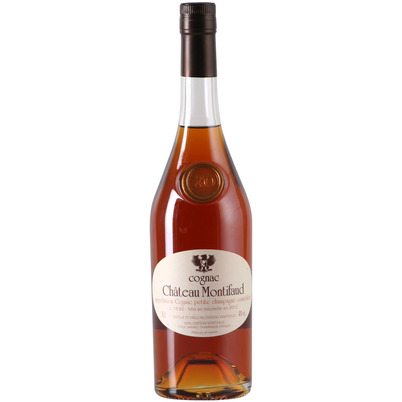 Chateau de Montifaud XO
Petite Champagne
Aged in extremely old copper barrels, this Cognac is colored with aromas of nuts, fruits and cocoa. Very fresh in the mouth, little vanilla, fantastic aroma with dried fruit and very long finish. An adventure for the true Cognac drinker !

40% Vol.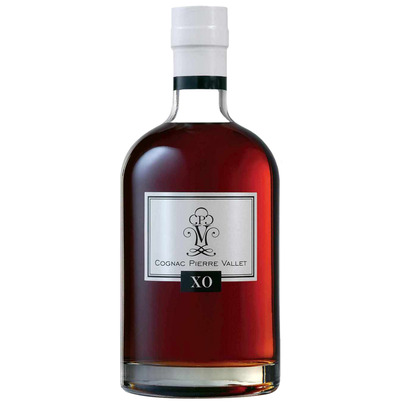 Pierre Vallet XO
Assemblage
An assembly of cognacs, made at Chateau Montifaud. Named after the grandfather of the current owner Michel Vallet. The XO is the oldest of this range.

40% Vol.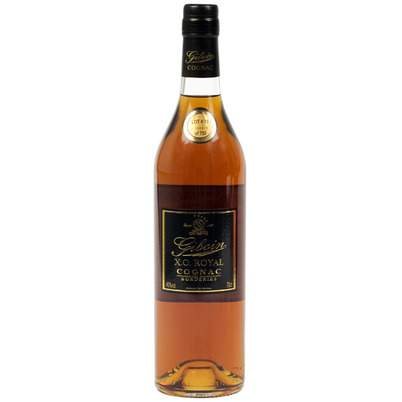 Giboin XO Royal
Borderie
An assemblage of the oldest Giboin cognacs. This #16 is composed with three family distillers generation cognacs, and perhaps one of the best old Borderies cognacs. This extremely smooth and matured cognac develops aromas reminiscent of dry vine shoots and violet combined with a nutty flavor of roasted almond. Very delicate on the palate.

40% Vol.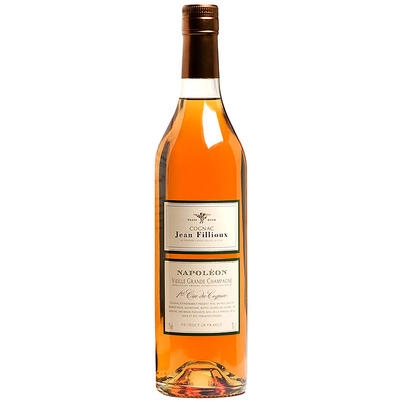 Jean Fillioux Napoleon
Grande Champagne
A Grande Champagne Cognac. Napoléon cognacs are generally aged somewhere in between VSOP and XO. The nose is rich and fruity with notes of dark fruits; plums, prunes and raisins. There are notes of leather and wood. The palate is rich and deep with notes of vanilla spice, butter, cinnamon, nutmeg, cigar box and honey. The finish is long and silky.

40% Vol.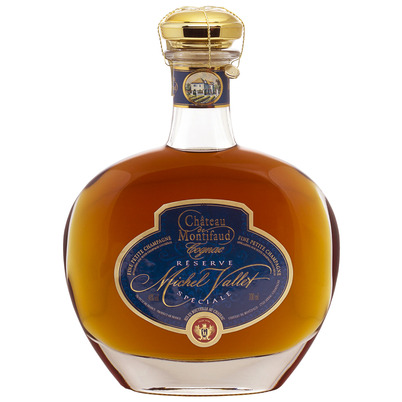 Chateau de Montifaud Michel Vallet 15 Ans
Petite Champagne
Named after the current owner, this is a Petite Champagne Cognac of 15 years. Small bottling of specially selected casks. This cognac is full of flavor with hints of raisins, apple and a lightly seasoned pallet with chocolate and coffee.

40% Vol.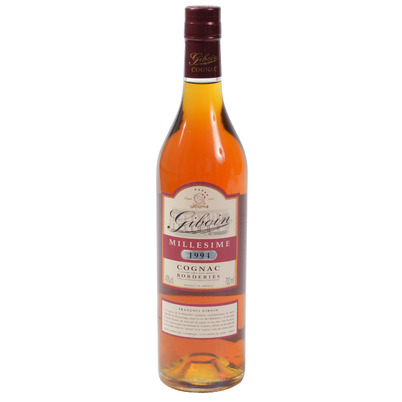 Giboin Millesime 1994
Borderie
It was in 1830 that Giboin started producing high quality cognac in small batches. Today they still cultivate the vines and distill the white wine with the same passion. In 1994 Giboin started aging 2 barrels of cognac sealed by the BNIC, the French Bureau of Cognac. The seal is a guarantee of authentication for vintaged cognacs.

40% Vol.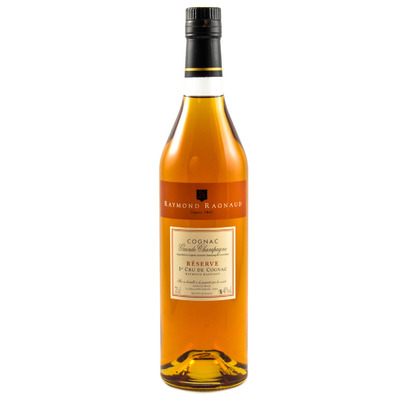 Raymond Ragnaud Reserve
Grande Champagne
This Eau-de-Vie is 7 years of age and gives you an intense bright golden color with hints of bronze. The nose presents notes of yellow fruits and flowers, yellow peaches and melon and tobacco. The taste is feminine, delicate and not aggressive ... Suave and sweet mouth on vegetal notes of grape skin, cloves. The finish is on spices and a slight musky notes.

40% Vol.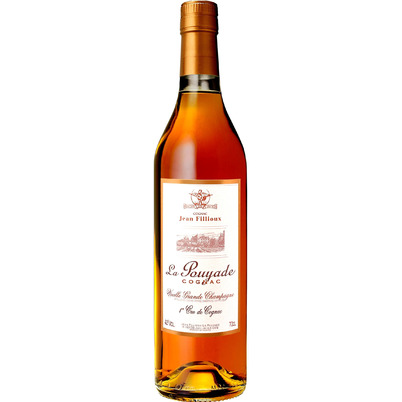 Jean Fillioux La Pouyade
Grande Champagne
This young Grande Champagne Cognac is beautifully balanced and wonderfully complex, carefully distilled by Pascal J Fillioux, this Cognac was aged entirely in new oak barrels. The nose is fruity with fresh berries, marzipan, vanilla cream and oak. The flavors and softness are expressed by the fresh herbs, spring flowers, almond and apricot.There are notes of berry fruits, orchard fruits, honey, spice and oak. The finish is long and oaked.

42% Vol.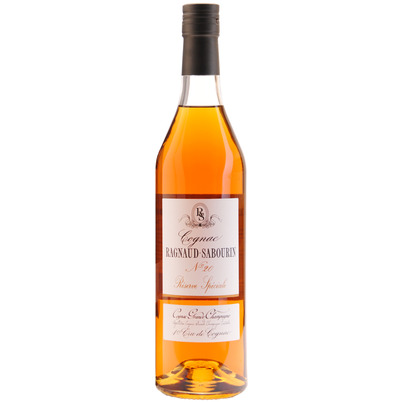 Ragnaud Sabourin Reserve Special
Grande Champagne
A 20 year old cognac from the Grande Champagne, made of the Ugni Blanc grape. With a deep golden color. The palate is with aromas of balsamic vinegar and raisins, fruit, tobacco, coffee and chocolate.

43% Vol.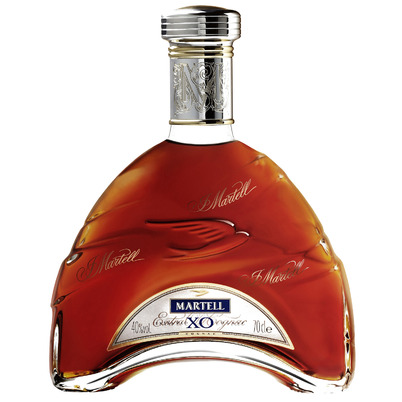 Martell XO
Assemblage
Martell XO contains a unique blend that includes the true essence of creativity and producer Martell and her style. The perfect balance in this blend is combined; the fresh, fruity notes of eaux-de-vie from the Borderies with nutty and spicy notes, matured eaux-de-vie from the Grande Champagne region. All this leads to a subtle but complex blend what a true taste sensation of the mouth.

40% Vol.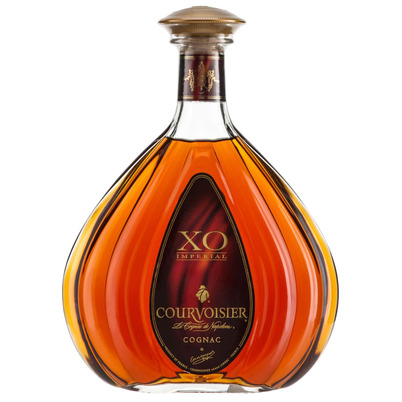 Courvoisier XO
Assemblage
Rich and full-bodied, yet still exceptionally smooth, this luxurious XO contains long-aged eaux-de-vie from Grande & Petite Champagne for grace & flavour, plus a little Borderies for structure and depth. A perennial award-winner.

40% Vol.