Set 1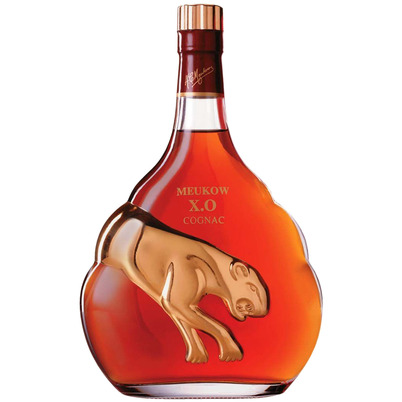 Meukow - XO
Assemblage
The story began with Auguste-Christophe and Gustav Meukow, 2 brothers from Silesia, who were sent to France in 1862 by czar Alexander II to buy Cognac. They never returned and started their own trading house in the west of the Cognac region. Meukow still buys high quality Cognac and bottles it in their characteristic bottles with panther. This XO assembly contains only Grande Champagne Cognac and is very soft, fruity with many deep aromas such as coffee, leather and tobacco.

40% Vol.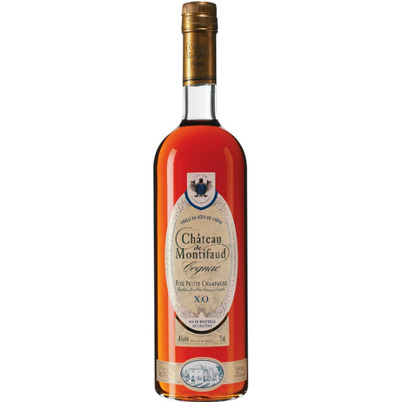 Chateau Montifaud - XO
Petite Champagne
Only 13 Cogac houses may bear the name 'Chateau'. Château Montifaud, originally located in the Petit Champagne, had been owned by the Vallet family since 1866 and, despite the fact that the chateau itself was bombed down in 1944, Montifaud, with 120 hectares of vineyards in the Petit Champagne and 5 in the Grande Champagne, is still entitled to use the term' Chateau'. Despite the legal minimum of 6 years, this XO is 30 years old and made from grapes from the Petit Champagne.


40% Vol.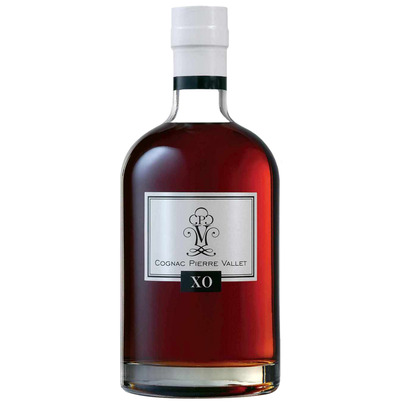 Pierre Vallet - XO
Assemblage
Pierre Vallet is the great-grandfather of Laurent Vallet, the sixth generation Vallet and the owners of Montifaud. On their Chateau they do everything themselves; grow the grapes, make wine and distill in their traditional Alambic Charentais. The Eau de Vie is matured in barrels of French Limousin oak and bottled in-house. Pierre Vallet differs from its own Montifaud Cognac, because with this Cognac also grapes from the grande Champagne are used. This XO is at least 24 years old.

40% Vol.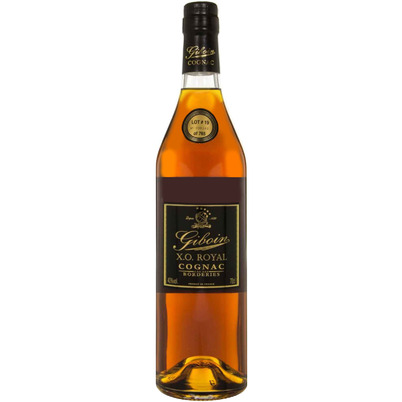 Giboin - XO Royal
Borderie
The François Giboin Domaine is located in the Borderie, the smallest Cru of the Cognac area. Started in 1830, one still makes traditional Borderie Cognac here. The clay subsoil makes the Cognacs from this region a bit rustic and sturdier. The XO Royal is an assembly of various ages from the cellars of Giboin. The accent is Cognac from the seventies, mixed with slightly younger Cognacs. The XO has rich floral notes, leather, tobacco, nuts and dried fruit.

40% Vol.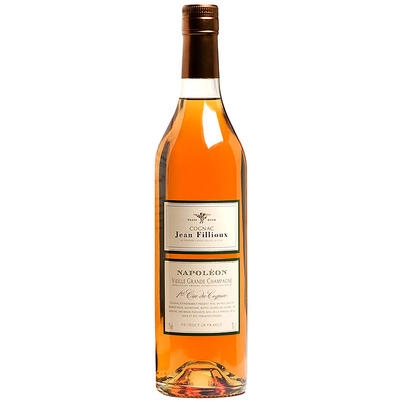 Jean Fillioux - Napoleon
Grande Champagne
La Pouyade, the Domaine Jean Fillioux, and 63 acres large, is located in the Grande Champagne. Started in 1880, this Cognac house still makes their own unique style of Cognac. The fifth generation, Christophe Fillioux, does not make any concessions whatsoever to the style of his great-grandfather Honoré Fillioux. 'Napoléon' - the same as XO-, must be at least 6 years old. However, this Napoleon matured for 10 years on French Limousin oak. The Cognac is spicy, has notes of herbs, walnut, marzipan and dried fruit.

40% Vol.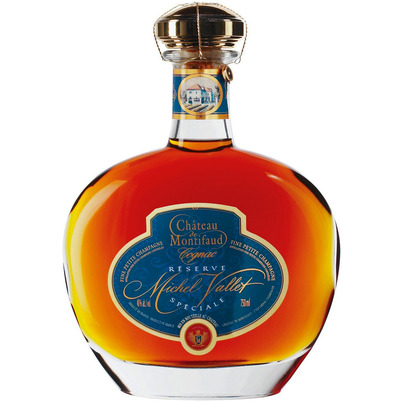 Chateau Montifaud - Michel Vallet, 15 Y
Petite Champagne
Michel Vallet is the 5th generation of the owners of Chateau Montifaud. Within the family, the tradition is that each new generation makes its own assembly of the best barrels from their cellars. Searching for balance between fruit and oak, Michel chose barrels of at least 15 years old with solely Petit Champagne Cognac. The Cognac has many fruity tones, but also clear influences of the French Limousin oak. Vanilla, dried plum and herbs are well recognized.

40% Vol.
Giboin - Millesime 1995
Borderies
Just like his ancestors since 1830, François Giboin chooses quality. The Giboin Domaine is located in the Borderie, the smallest Cru of the Cognac area. Only a few Cognac makers release a 'Millesime', because the legal inspection on years is strictly regulated by law; only bottles with Cognac from barrels sealed by the BNIC may be marked with year mark. Giboin has only 2 barrels sealed per year. The Cognac is beautifully sturdy, with many aromas of herbs and fruits.

40% Vol.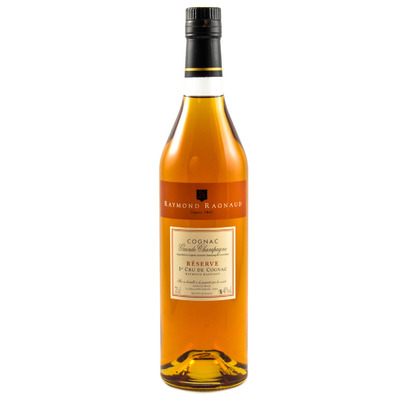 Raymond Ragnaud - Reserve
Grande Champagne
Raymond Ragnaud has been an self-willed and small Cognac house since 1860. Their Domaine measures 47 hectares, in 3 different vineyards, planted with Ugni Blanc and Folle Blanche grapes. On their Domaine they do everything themselves in their own way; from the grape to the bottle. Run for 30 years by Francoise Ragnaud Bricq, giving a female twist to her Cognac. The Reserve is over 7 years old. A fruity Cognac with soft notes of melon, peach and tobacco.


40% Vol.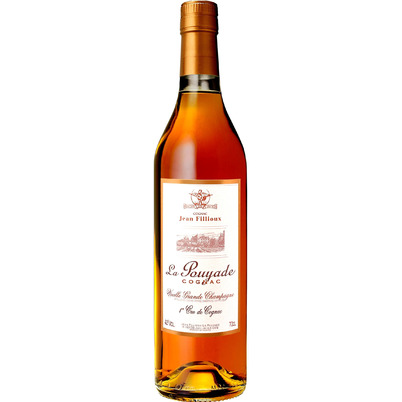 Jean Fillioux - La Pouyade
Grande Champagne
Founded by Honoré Fillioux in 1880, in the heart of the Grande Champagne region. The Domaine measures 63 acres and is characterized by its very own style and is very popular with true Cognac lovers. For this Cognac, fourth generation Pascal and fifth generation Christophe are taking a long time to make an assembly of the right barrels, the youngest being 8 years old. The result is a surprisingly rich Grande Champagne Cognac with many aromas from marzipan to vanilla.


42% Vol.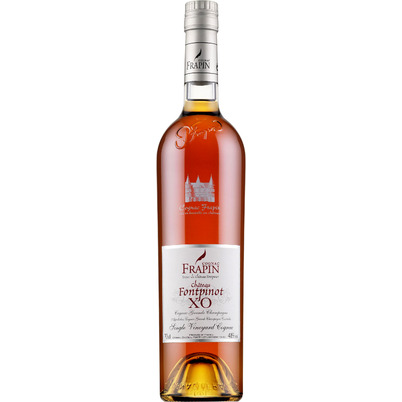 Frapin - Chateau Fontpinot, XO
Grande Champagne
Chateau Fontpinot is located in the heart of the Cognac region: the Grande Champagne. The best quality Cognac is produced here. Grande Champagne Cognac needs to age longer to reach full development. The Fontpinot XO casks mature 20 to 22 years and are not kept in cellars but in the attic. Located right under the roof, the higher temperatures cause no less than 6% alcohol to evaporate per year. This is one of the reasons why this unique, highly concentrated, complex and fragrant cognac is created.


41% Vol.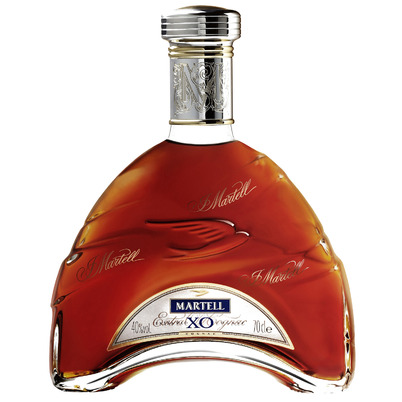 Martell XO
Assemblage
Of the oldest of the famous Cognac trading houses, this is an assembly of Cognac from the Grande Champagne and Borderie. Honorary to the founder, the Englishman Jean Martell, who came to France in 1715 and started trading in Cognac. Besides the Grande Champagne, which gives the Cognac a lot of softness, Martell likes to use Borderie Cognac in their assemblages, which gives a lot of strength and body. The XO is a wonderful example of this. A subtle blend of fruits, herbs and nuts.

40% Vol.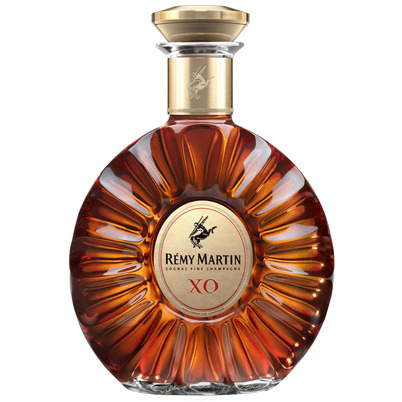 Rémy Martin - XO
Cognac
In 1981, Cellar Master André Giraud created this 'Cognac Fine Champagne'. A blend of eaux-de-vie exclusively coming from their best quality vineyards in the Grande and Petite Champagne. Offering an exceptional aging potential, resulting in a perfect balance between flowers and fruit. Rémy Martin XO won a Gold medal at the 2010 Spirits Business Cognac Masters (UK) and a gold medal at the San Francisco World Spirits Competition in 2014.

40% Vol.