Set 1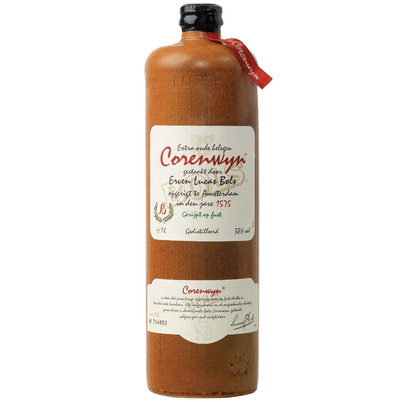 Bols Corenwyn, 2 Y
Netherlands
Bols Corenwyn is an artisanal, traditional Dutch product, distilled from wheat, rye, barley and malt, to which special herbs are added. During the maturation of 2 years in French Limousin barrels, the distillate undergoes significant change to a slightly sweet, golden corn wine with a velvet taste. Traditionally served ice cold and perfectly matching the Dutch herring, but also smoked or marinated salmon and spicy cheeses. Mainly drunk as an aperitif, but also great as a digestif.

38% Vol.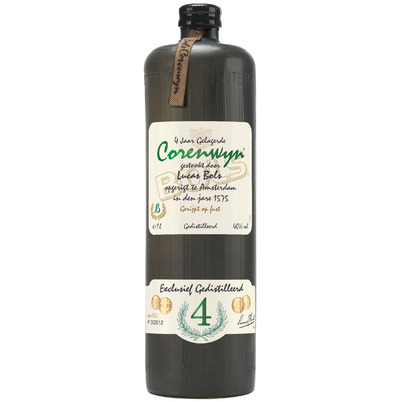 Bols Corenwyn, 4 Y
Netherlands
This Bols Corenwyn is aged 4 years in Limousin oak barrels. This particular oak comes from the French region Limousin and has smaller pores. Due to the density of the wood of the barrel the vessel gives much less vanilla flavor and aroma to the distillate. As the ripening process will go much slower, the corn wine develops delicate aromas in these 4 years.

40% Vol.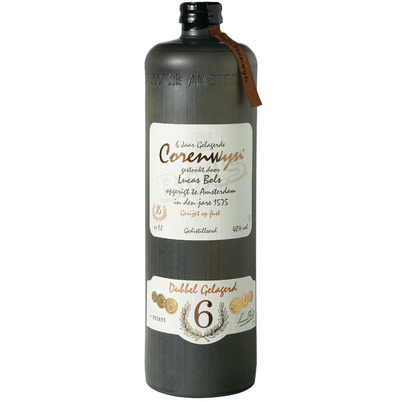 Bols Corenwyn, 6 Y
Netherlands
3 times distilled malt wine, enriched with spices. For "the heart"; a complex and full character, one part has at least aged 6 years in French Limousin oak barrels. For 'the soul' a part matured in small, 10 year old American oak barrels for at least 6 years. Marrying heart and soul gives a rich color and aroma, velvety and with a complex flavor, you drink the best at room temperature, as an aperitif or digestif with a delightful Shropshire Blue cheese.

40% Vol.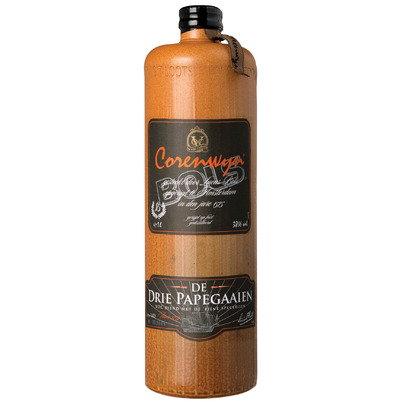 Bols Corenwyn - De Drie Papegaaien
Netherlands
Named after the famous Dutch East India Company ship 'The Three Parrots' which transported cinnamon from Ceylon. Bols Corenwyn "De Drie Papegaaien" originated from a blend, to which the master distiller has added a spice mixture with the fine spices and is characterized by subtle flavor notes of a bygone age, in which the specific tastes of licorice and cinnamon are perfectly balanced, charged with the characteristic wood tones of the Bols Corenwyn and its unmistakable malt wine character.

38% Vol.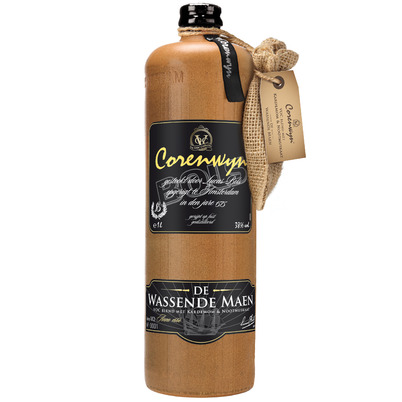 Bols Corenwyn - De Wassende Maen
Netherlands
The 2nd of the three-part limited Corenwyn Dutch East India Company Collection, also named after the famous VOC command ship 'De Wassende Maen' (Crescent Moon). The master distiller of Bols, that is the world's oldest brand in distilled, created this surprising blend of cardamom and nutmeg, in combination with the characteristic warm wood tones of Bols Corenwyn. Thanks to the spicy and subtle wood grain character this wine will appeal to many whisky enthusiasts.

38% Vol.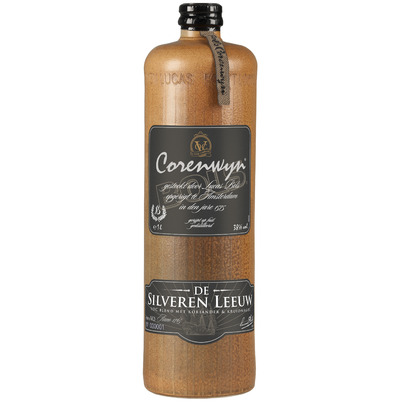 Bols Corenwyn - De Silveren Leeuw
Netherlands
Inspired by the rich history of the Dutch East India Company. 'De Silveren Leeuw ( Silver Lion) belonged to the fleet and brought the precious 'Love Spice' coriander to Europe. The ripened and dried coriander seed has sweet, gentle, yet slightly sharp taste. The master distiller of Bols has created the taste of De Silveren Leeuw by adding coriander and cloves in the spice mixture. The Corenwyn is ripening in 'Paradise'; The most secret location of Lucas Bols.

38% Vol.