Set 1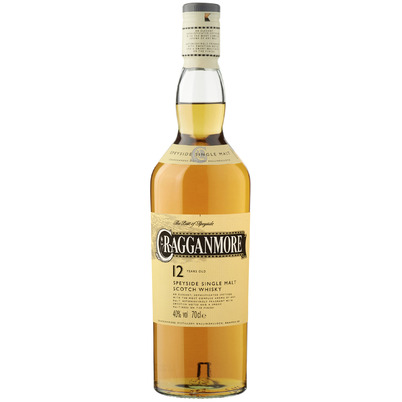 Cragganmore, 12 Y
Speyside
John Smith, Scotland's most experienced distiller at the time, built the Cragganmore distillery in 1869. The spirit stills, which he designed himself, stand out because of their unusual shape. He himself designed them at the time to produce a lighter end product. The heavier alcohols condense, fall back into the still and do not end up in the final product. This explains the enormous complexity of the Cragganmore malt. Whisky journalists Michael Jackson and Dave Broom both chose Cragganmore as their big favorite in this price range.

40% Vol.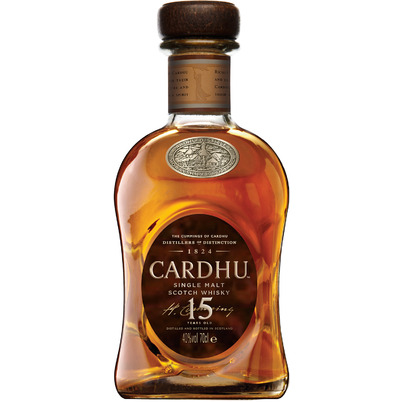 Cardhu, 15 Y
Speyside
Cardhu comes from one of the oldest of the Speyside distilleries. 2 determined women are largely responsible for its success. Helen Cumming, who founded the distillery with her husband in 1811, can fairly be called the first 'woman of whisky', and her daughter-in-law, Elizabeth, became known as the 'Queen of the Whisky Trade'. Aged for 15 years, this is an expression that was awarded a silver medal at the San Francisco International Wine and Spirit Competition 2014.

40% Vol.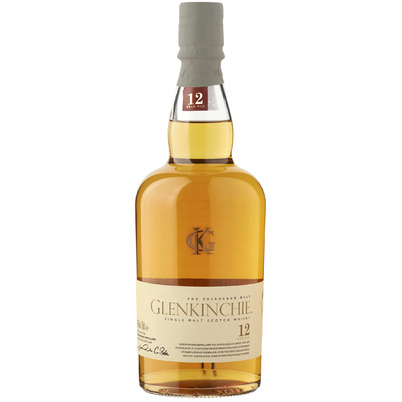 Glenkinchie, 12 Y
Lowland
Dieser 12 Jahre alte Malt stammt von einer der wenigen verbliebenen ist in Berlin in den Lowlands, idyllisch gelegen inmitten von Gerstefeldern, ca. 30 km vom geschäftigen Treiben der schottischen Hauptstadt entfernt, daher mitunter auch 'The Edinburgh Malt' genannt. Diese Region ist vor allem bekannt wegen ihres leichten und blumigen Charakters, den Sie auch in diesem außergewöhnlichen Single Malt wiederfinden werden.

43% Vol.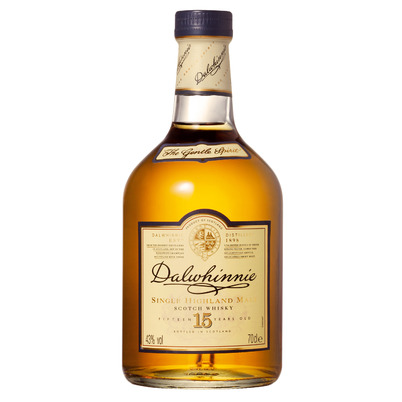 Dalwhinnie, 15 Y
Highland
Located 326 metres above sea level, the Dalwhinnie distillery is Scotland's highest distillery. In 1897 the distillery was built under the name Strathspey and in 1905 the name changed to Dalwhinnie. Due to its location, it used to be a resting place for cattle traders. The distillery has undergone little change in the more than 100 years of its existence. Dalwhinnie speaks of "The Gentle Spirit" when one talks about the malt. This 15-year-old Single Malt matured in Bourbon barrels.

43% Vol.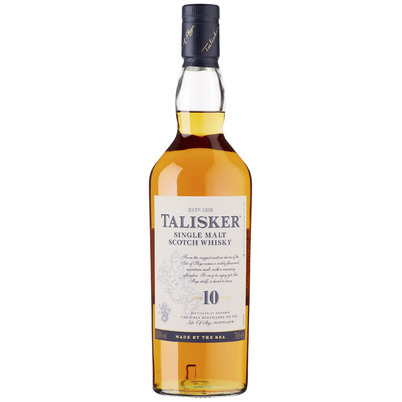 Talisker, 10 Y
Isle of Skye
Talisker, founded in 1830, is the only distillery on the island of Skye and was founded by the brothers Hugh and Kenneth MacAskill. Although there are occasional slight shifts in emphasis, the connection between peat smoke, maritime influences, sweetness and white pepper remains a golden combination. Since the introduction of the Classic Malts in 1988, Talisker has rightly been a favourite of many, who appreciate this explosive and complex character. For them, this whisky is also known as "The golden spirit of Skye".

45.8% Vol.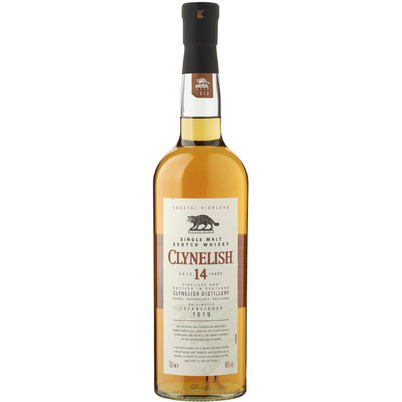 Clynelish, 14 Y
Highland
Dieser besondere Whisky wird in der Clynelish Destillerie in Brora, im schottischen Hochland, produziert. Obwohl relativ unbekannt als Single Malt, ist dieser Whisky umso bekannter und sehr beliebt bei Produzenten von Blends. Dieser 14 Jahre gereifte Single Malt hat einen robusten und einzigartigen Charakter mit einer reichhaltigen Geschmackspalette und rauchiger Note.

46% Vol.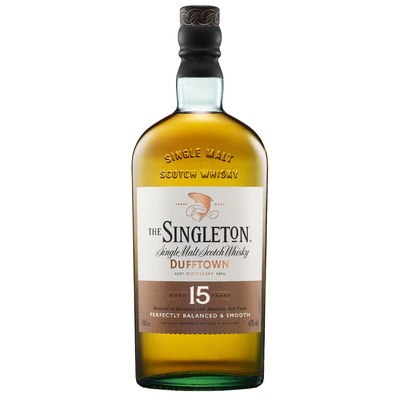 The Singleton, 15 Y
Speyside
The Dufftown distillery is located in a small valley, just outside the town of Dufftown. The name comes from the Duff Clan, which used to own the land. During the 'whisky boom' in the nineties of the last century started by Peter Mackenzie and Richard Stackpole. This 15 year old edition is an accessible yet rich and round Speyside Malt. The soft, sweet style and spicy dry finish is due to the aging process in a mix of European and American oak barrels.

40% Vol.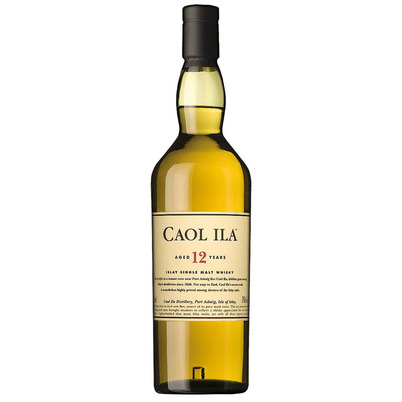 Caol Ila, 12 Y
Islay
Islay ist ein Region für sich. Die komplexesten und torfigsten Whiskys stammen aus einer der acht Brennereien auf dieser Insel. Vor allem durch den Einfluss des Atlantischen Ozeans im Torf ist diese Region bei Liebhabern heiß begehrt. Mit einer langen Gärzeit bei ständiger Abkühlung des Kondenswassers durch das Meerwasser während der Destillation produziert diese größte Brennerei auf Islay einen leichteren und subtilen Whisky, der sich durch Rauchigkeit und Zitrustöne auszeichnet.

43% Vol.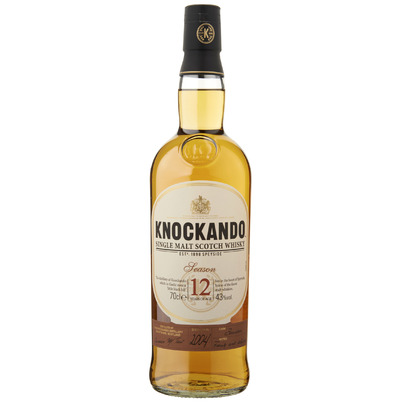 Knockando, 12 Y
Speyside
Knockando Single Malt ist ein vollkommen natürliches Produkt, dem keine künstliche Farbe hinzugefügt wird. Die Destillerie steht in Speyside und benutzt für die Reifung des Whiskys vor allem Bourbon- und zu einem kleinen Anteil Sherryfässer. Im Gegensatz zu anderen Single Malts wird der Whisky von Knockandu nicht zu einem vorab bestimmten Alter abgefüllt, sondern erst dann wenn das richtige Maß an Reife festgestellt wird.

43% Vol.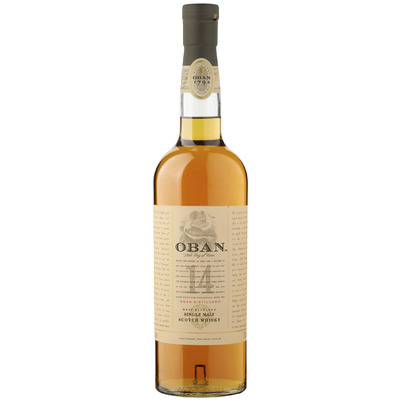 Oban, 14 Y
Highland
The Oban distillery is located on the west coast of Scotland in an unusual location, both on the coast and in urban areas and is one of the country's smaller distilleries and just as old as the city in which it is located. Because the distillery is sandwiched between other buildings, it has never been modernised. You don't see Oban as a single malt that often, but he has a very high reputation with Connaisseurs. The Oban, 14 Y is part of the Classic Malts by Diageo.

43% Vol.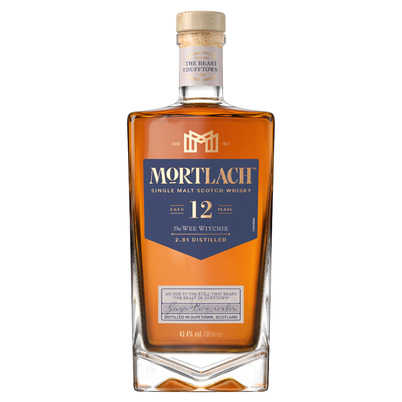 Mortlach, 12 Y
Speyside
Mortlach was the first distillery built around the town of Dufftown in 1823. Mortlach uses a special distillation method. When all the distillates of the different spirit stills have been distilled in their own individual way, they are mixed together. The new spirit is then filled for maturation in Sherry, Bourbon and refill casks. This 12-year-old Mortlach Single Malt, which combines both Bourbon and Sherry cask aged whisky, is a success and combines the best of both worlds.

43.4% Vol.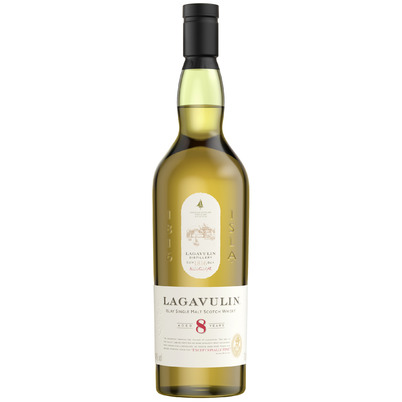 Lagavulin, 8 Y
Islay
The Lagavulin distillery was founded in 1816 and is located on the southern coast of Islay, where the' Lords of the Isles' reigned centuries ago and their fortress kept out strangers. Lagavulin celebrated their 200th anniversary with this Limited Edition, inspired by the visit that Alfred Barnard made to the distillery in 1885, when he tasted a whisky which he considered to be "exceptionally fine". The whisky matured on refill barrels of American oak.




48% Vol.
Set 2
Amrut - Fusion
India
This whisky is distilled from barley from Scotland and India, making this a true fusion of countries. Jim Murray's Third Finest Whisky in the World for 2010. The nose is rich, barley and fruity. Big on citrus, spices, creamy sweetness with a hint of peat. In the palate you will find an oaky, rich and gentle peat with coffee and dark fruity chocolate. The finish is long, spiced with marmalade sweetness.

50% Vol.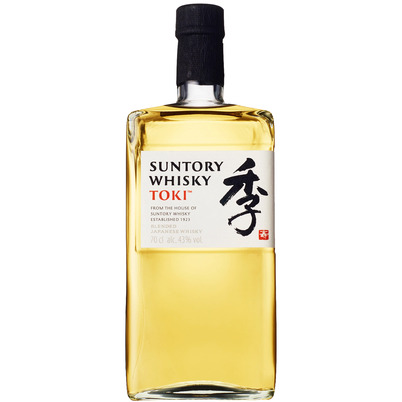 Suntory - Toki
Japan
Suntory is one of Japan's largest producers of whisky, as they own several different distilleries. The Suntory Toki is one of their new modern releases, and is a blended whisky created from Suntory's three distilleries: Yamazaki, Hakushu and Chita. It works great as an easy sipping whisky to spend an evening with, but the Suntory Toki also does really well in a highball – a popular combination of whisky and soda that has captured the imagination of Japan.

43% Vol.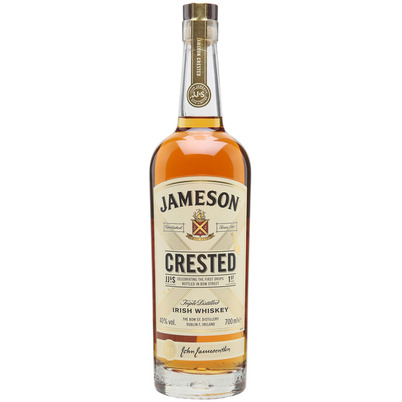 Jameson - Crested Ten
Ireland
When John Jameson opened his distillery in Dublin in 1780, he could never have thought that his Whiskey would become a world leader. The Dublin distillery is now a museum; they are now distilling in Midleton, Cork. This Crested Ten was originated in 1963, when Jameson went to bottle their Whiskey themselves, because other bottlers too often added water to it. It is a traditional blend with a large proportion of Whiskey matured in sherry casks.

40% Vol.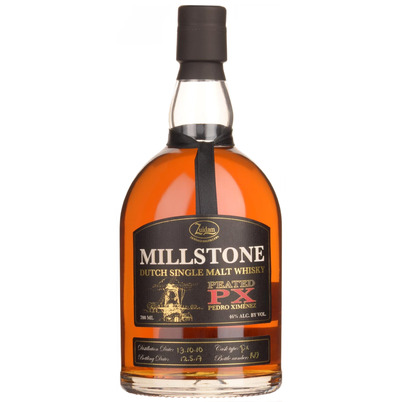 Millstone - Peated PX
Netherlands
Zuidam (1975) is one of the last independent Dutch distilleries. When oldest son Patrick starts at the company in the early nineties, a lot changes. Their Single Malt Whisky is released at the beginning of 2007 and when in 2012 a 12 year old version matured on Sherry casks is internationally acclaimed, this is the big breakthrough. Today, various casks are being used for maturing: Sherry and Bourbon casks and casks of new American and French oaks. Everything is still produced here in the same traditional way.

46% Vol.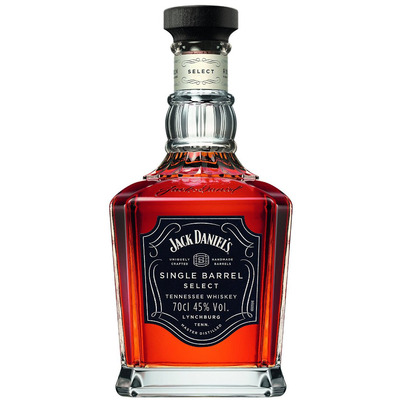 Jack Daniels - Single Barrel
USA
Jack Daniel's ist ein Premiumqualität- Sour Mash Tennessee Whiskey und weltweit der meist verkaufte amerikanische Whiskey. Für diesen Single Barrel Ausgabe wird lediglich einer von hundert ausgewählte Fässern nach dem Probieren als gut befunden. Die Fässer reifen auf der höchsten Etage der Packhäuser von Jack Daniels's. Hier sind sie am allermeisten den extremen Temperaturunterschieden ausgesetzt, die es in Tennessee gibt, wodurch die Whiskeys ihre tiefe Farbe und ihren Geschmack bekommen.

45% Vol.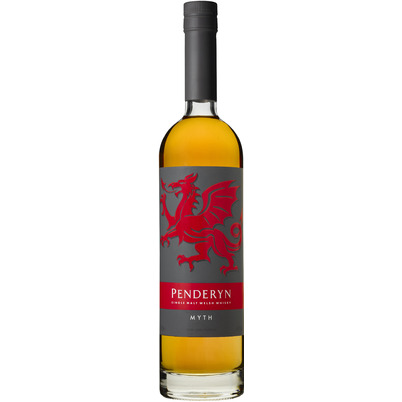 Penderyn - Myth
Wales
A award winning Single Malt, not from Scotland, but from South Wales, the village of Penderyn, where the producer of this whiskey produces only 1 barrel a day. Usually the whiskey of this distillery is finalized before bottling in Madeira barrels such as the Penderyn Legend; Myth, however, is ripened and refined on 100% ex-bourbon barrels. The red dragon on the bottle label is the symbol of Wales dating from the time of the Romans.

41% Vol.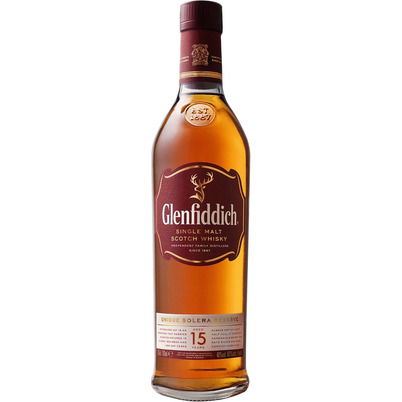 Glenfiddich, 15 Y
Speyside
In der Glenfiddich Destillerie wird noch immer auf traditionelle Art und Weise gearbeitet. Der komplexe Charakter und die pure Sanftheit von diesem Whisky entspringen aus der jahrelangen Reifung in den schönsten Oloroso Sherry- und traditionellen Bourbonfässern. Der Hauch Süße der traditionellen Sherryfässer bringt ihn perfekt in Balance. Das Ergebnis ist ein außergewühnlicher Scotch Single Malt Whisky, der unter anderem 2012 Gold bei der International Wine and Spirit Competition gewann.

40% Vol.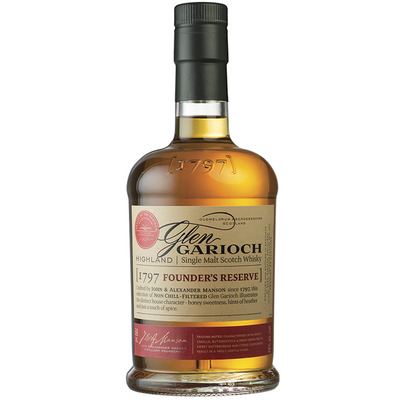 Glen Garioch - Founders Reserve
Highland
Oldmeldrum, wo die Glen Garioch Destillerie steht, wurde zur "Getreidekammer von Abendshire" ausgerufen, wegen der Produktion der besten schottischen goldenen Gerste. Seit 2008 produziert die Destillerie ausschließlich Malt Whiskys mit einem Alkoholgehalt von 48 oder höher, wodurch dieser non-chill-filtered produziert werden kann. Diese Single Malt Versiion ist eine Respektbekundung an die Tradition von Handwerkskunst, die notwendig ist um die besten Highland Whiskys herzustellen; eine Tradition, die schon seit mehr als 200 Jahren gepflegt wird.

48% Vol.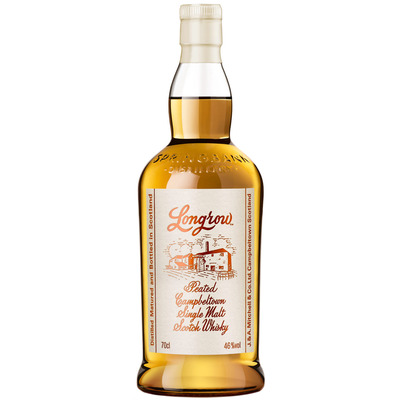 Longrow - Peated
Campbeltown
Longrow is one of the 3 whiskies which are distilled in the Springbank distillery and is very popular with collectors as investors. This Longrow Peated is seen as the successor to the Longrow C.V. Characteristic of this whisky is the smokiness. He has aged in sherry casks from which he gets his sweet flavor. Connoisseurs without exception find this malt to be fantastic value for money.

46% Vol.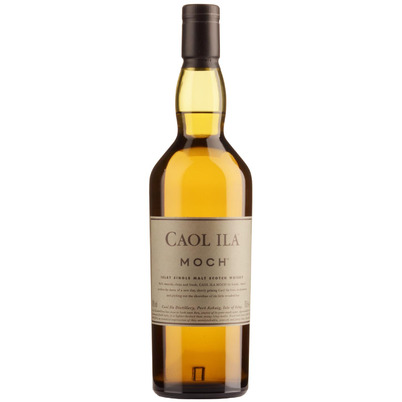 Caol Ila Moch
Islay
The village of Coal Ila consists of houses, built in the year 1846 by the founder for the employees of the distillery of the same name. This new Caol Ila bottling is selected from containers of different ages. It is the first single malt of the distillery to be fully selected on the basis of taste rather than age, barrel, wood, strength or finish. Moch means' dawn' in Gaelic and is a nice addition to the Caol Ila family.

43% Vol.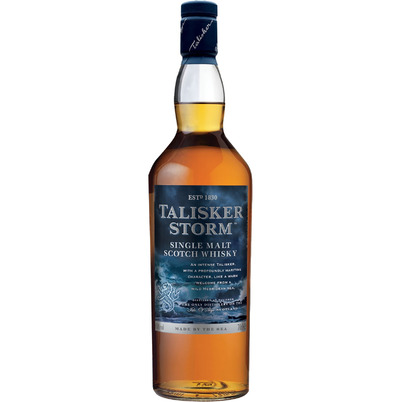 Talisker - Storm
Isle of Sky
Talisker ist ein schottischer Single Malt Island Whisky, der von der größten britischen Insel Skye stammt. Durch die Lage dieser Destillerie ist dieser Whisky bekannt für den etwas salzigen Geschmack und den scharfen Charakter. Talisker ist 2002 der große Gewinner der iNternational Wine and Spirit Competition geworden. Zum fünften Mal gewann er Gold und bekam dieser Whisky die Trofäe "Bester Single Malt unter 12 Jahren".

45.8% Vol.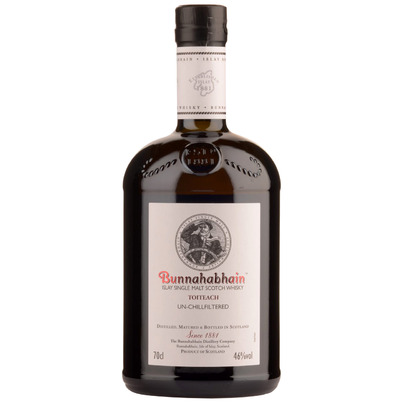 Bunnahabhain - Toiteach
Islay
Eine besondere un-chill gefilterte und nicht gefärbte Variation der berühmten Bunnahabhain Islay Malt Whiskys. Toiteach ist gälisch für "Räucherung". Durch einen besonderen Destillationsprozess kommt ein leichter "Touch" von rauchigen Noten mit dem Getreide zusammen. Der große Unterschied zu anderen Destillerien auf Islay ist, dass Bunnahabhain das Malz nicht mit Torf trocknet sondern mit warmer Luft. Daher hat dieser Islay Malt keinen Rauch- oder Torfgeschmack. Für das Reifen wird ein Mix aus Bourbon-, Sherry- und Refillfässern benutzt.

46% Vol.