Tasting Club, der whisky abo!
Prüfen Sie jeden Monat oder Quartal, 6 Whisky's, nur zu Hause!
Whisky Tasting Club ist ein Abo-Angebot, über welches Ihnen jeden Monat eine neue Auswahl aus den besten Whiskysorten zugesandt wird. Kosten Sie jeden Monat erlesene Whiskysorten, in einer von echten Whiskykennern zusammengestellten Auswahl!
Join The Club!
Lieferumfang
Als Willkommensgeschenk erhalten Sie die luxuriöse Tasting-Collection-Präsentbox aus Holz mit den ersten 6 Whiskysorten.
Danach erhalten Sie per Post monatlich eine neue Tasting Collection. Die speziellen Briefkastenpäckchen passen einfach in Ihren Briefkasten, Sie müssen bei Lieferung also nicht anwesend sein!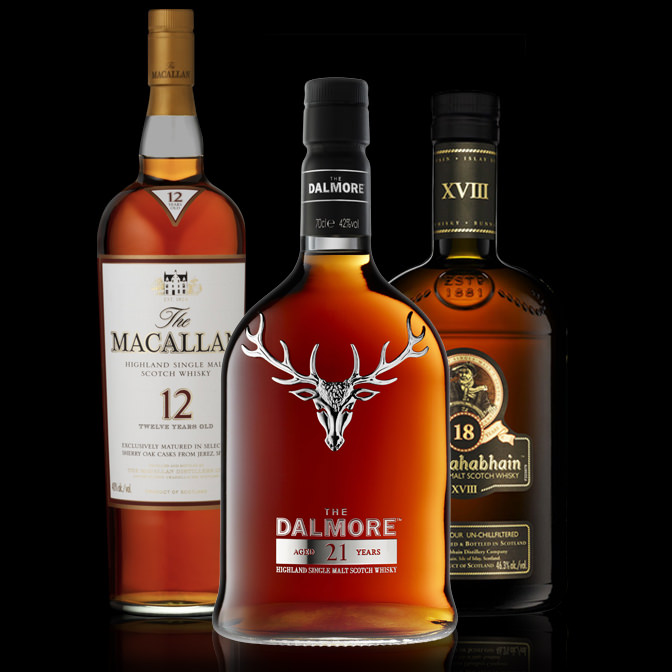 Spezielle Whiskys
Die Tasting Collection enthält jeden Monat 6 besondere, exklusive Whiskys, die Ihren Geschmack als Genießer und Kenner ansprechen werden.
Vom sehr exklusivem, im Geschäft nicht mehr erhältlichen alten Whisky bis zu neuesten Kreationen, die noch nicht am Markt sind. So probieren Sie eine sehr umfassende Skala an Whiskys, die von Ihnen sonst vielleicht unentdeckt geblieben wären.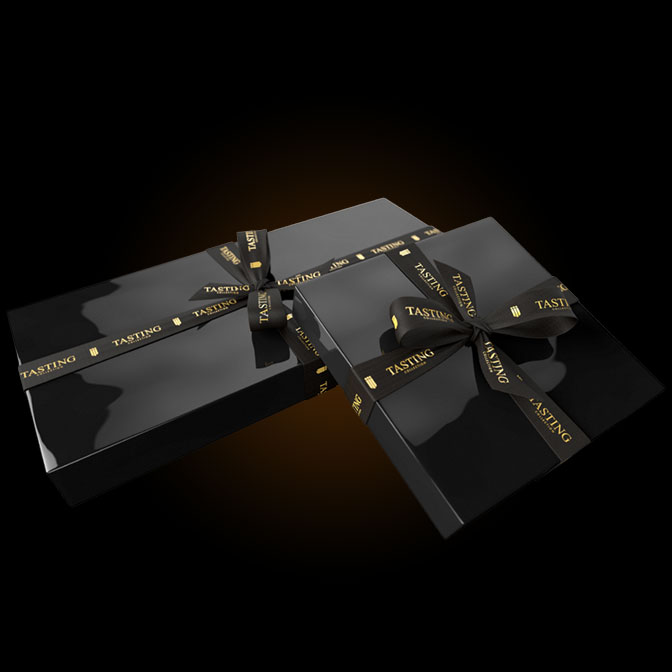 Geschenkidee
Die Mitgliedschaft im Tasting Collection Club ist zudem das ideale Geschenk für gute Freunde, Partner oder Geschäftsbeziehungen! Der Empfänger wird jeden Monat oder jedes Vierteljahr an Sie denken, wenn er wieder einen neuen Whisky entdeckt.
Werden Sie Mitglied im Tasting Club!
Monatsabonnement
€ 37,50/ pro Monat
12 Mal jährlich Proben mit 6 besonderen Whiskys.
•
Sie erhalten eine luxuriöse Aufbewahrungsbox aus Holz!
•
Werden Sie jetzt Mitglied und erhalten Sie 2 kostenlose Tasting-Gläser!
Join The Club!
Quartalsabonnement
€ 39,95/ pro Quartal
4 Mal jährlich Proben mit 6 besonderen Whiskys.
•
Sie erhalten eine luxuriöse Aufbewahrungsbox aus Holz!
•
Werden Sie jetzt Mitglied und erhalten Sie ein kostenloses Tasting-Glas!
Join The Club!
Willkommen im Club!
Sie erhalten jeden Monat 6 Whiskys.
Zahlungsart auswählen:
•
•
Abolaufzeit 1 Jahr, bei Bankeinzug gilt eine Kündigungsfrist von 1 Monat nach Abonnementslaufzeit.
Bezahlung
Willkommen im Club!
Sie erhalten pro Quartal 6 Whiskys.
Zahlungsart auswählen:
•
Abolaufzeit 1 Jahr, bei Bankeinzug gilt eine Kündigungsfrist von 1 Monat nach Abonnementslaufzeit.
Bezahlung
Uitgaves
Elke maand wordt de Tasting Club samengesteld door een andere bekende whisky-expert, van Keeper of the Quaich tot enthousiaste whisky blogger. Op die manier leert u uit verschillende perspectieven naar whisky te kijken en leert u meteen de 'grote namen' uit de whisky wereld kennen. Bekijk hieronder wie de vorige uitgaves van de Tasting Club heeft samengesteld en wat men geselecteerd heeft:
2019
February 2019
January 2019
2018
December 2018
November 2018
October 2018
September 2018
August 2018
July 2018
June 2018
January 1970
January 1970
January 1970
January 1970
January 1970
2017
December 2017
November 2017
October 2017
September 2017
August 2017
July 2017
June 2017
May 2017
April 2017
March 2017
February 2017
January 2017
2016
December 2016
November 2016
October 2016
September 2016
August 2016
July 2016
June 2016
May 2016
April 2016
March 2016
February 2016
January 2016
2015
December 2015
November 2015
October 2015
September 2015
August 2015
July 2015
June 2015
May 2015
April 2015
March 2015
February 2015
January 2015
2014
December 2014
November 2014
October 2014
September 2014
August 2014
July 2014
June 2014
May 2014
April 2014
February 2019
Tasting Club February 2019
---
Macallan, 12 Y -Double Cask
40% Vol.
---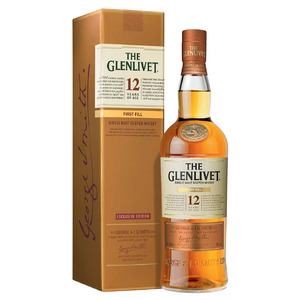 Glenlivet, 12 Y - First Fill
40% Vol.
---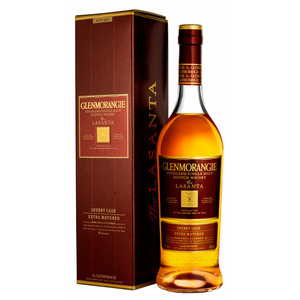 Glenmorangie, 12 Y - Lasanta
43% Vol.
---
Dalmore - Regalis
40% Vol.
---
Bladnoch - Samsara
46.7% Vol.
---
Bunnahabhain - An Cladach
50% Vol.
January 2019
Tasting Club January 2019
Can you believe it's been five years already since we first launched the Whisky Tasting Club? That is quite the special occasion, and we're honoured that you're a part of it. To celebrate, we've put together something that'll be sure to please you. Whisky nowadays is produced all over the world, and the whiskies we've selected are a fine representation of that development. Japan and Ireland are included, both fairly well known as whisky producing nations. But you'll also find examples from Wales, France, Taiwan and India. We hope you enjoy your whisky trip around the world!

Cheers,
The Tasting Collection Team
---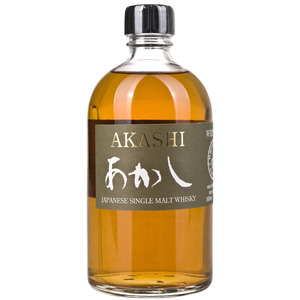 Akashi - Malt
Eigashima, the producer of Akashi whisky, has a long history, dating back all the way to 1888. Mostly known for their excellent sake and shochu, the modern history of the company started in 1984, when their current distillery was built. The first whisky made at White Oak distillery was released in 2007, and since then they've gradually built a loyal following. The Akashi Malt is a non-age statement release, and proves rather interesting for whisky enthusiasts looking to broaden their horizons.

46% Vol.
---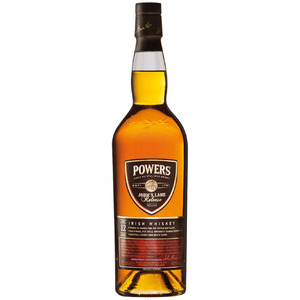 Powers - John's Lane Release, 12 Y
Once upon a time, John's Lane in Dublin was one of the largest distilleries in the world. The distillery even had its own fire department, but now there's not much left of this once glorious operation. It closed in 1974, and most of its buildings have been destroyed. However, the Powers brand is thriving. Now produced at the New Midleton distillery, this whiskey is a classic example of the Irish single pot still style, and is highly appreciated by connoisseurs of the Irish water of life.

46% Vol.
---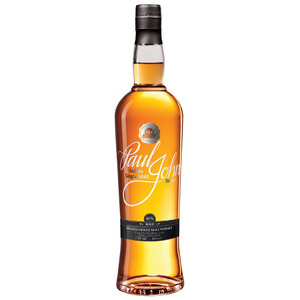 Paul John - Bold
Hailing from the tropical shores of Goa, along the west coast of India, comes the Paul John single malt. Their first whisky was introduced in 2012, and they've quickly made a name for themselves. The goal of Paul John is to be equal to or even better than single malts produced elsewhere, including Scotland. And it looks like they are succeeding. For Paul John Bold, one of the flagship expressions, they used peat from Islay, a legendary Scottish whisky island. The result is inspiring.

46% Vol.
---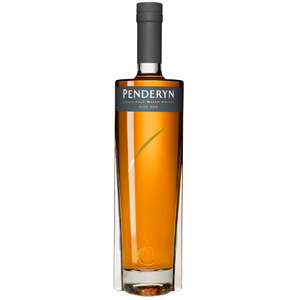 Penderyn - Rich Oak
Four private individuals started the Welsh Whisky Company in 1998, and two years later they succeeded in opening the first Welsh distillery in over a hundred years. Penderyn distillery uses a unique type of still, differing their production process from their Scottish and Irish brethren. The whole process from wash to new make takes place in it. One of their latest releases is the Penderyn Rich Oak, which is finished in a selection of the finest rejuvenated European ex-wine casks.

46% Vol.
---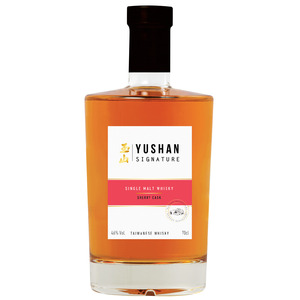 Yushan - Signature
Taiwan isn't the most obvious choice of whisky producing nations, but in recent years a number of Taiwanese distilleries have released whisky, often to much critical praise. One of these distilleries is Nantou. The hot climate in Taiwan contributes to a different, quicker maturation process, as interaction with the oak casks is much higher than in colder whisky producing regions elsewhere in the world. Yushan Signature whisky is a classic example of what Nantou distillery is capable of. Prepare to be surprised.

46% Vol.
---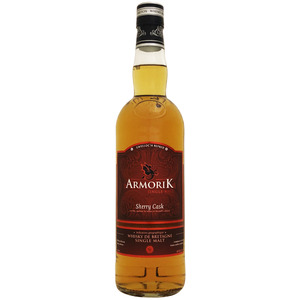 Armorik - Sherry Cask
Armorik is a whisky produced in Brittany, a region in France that shares many cultural and linguistic similarities to Scotland and Ireland, but especially Wales. Produced at Warenghem distillery, the name Armorik refers to the old Roman province of Armorica, which once encompassed the Brittany peninsula. While Warenghem was founded in 1900, they've been producing whisky since 1994. The Armorik Sherry Cask has aged in old Oloroso sherry casks, and is a balanced and rich drink.

46% Vol.
December 2018
Tasting Club December 2018 by Gerrit Duit
For more than 40 years I worked in the wine and spirits industry. During my career I held several positions, one of which was Diageo whisky ambassador. I hosted over 1,000 tastings in total, as well as customer whisky training sessions, both in The Netherlands, and sometimes also in Belgium. In April 2005 I was inducted as "Keeper of The Quaich", one of the highest honors in the Scotch whisky industry. Now that I'm retired, you'll find me on the golf course, but I also still love to educate people about whisky. I hope you enjoy this month's single malt whiskies.

- Gerrit Duit
Keeper of the Quaich

---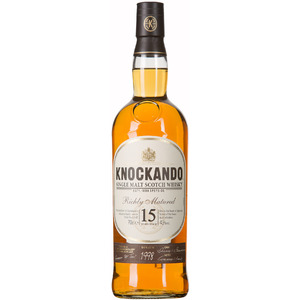 Knockando, 15 Y
Founded during the distillery boom of the 1890s, Knockando mainly produces whisky for blends, such as the legendary J&B Blended Scotch. However, the Knockando single malt is not to be overlooked. It is designed to produce a light, nutty and malty character, and in each bottle of Knockando you'll only ever find the produce of a single season - or year of production. It is a practice rarely seen in the whisky industry, and certainly sets Knockando apart from many of its Scottish brethren.

43% Vol.
---
Bowmore, 17 Y - White Sands
Founded in 1779, Bowmore has a storied history, and an exquisite reputation to boot. Compared to other legendary distilleries on Islay, Bowmore is medium-peated. An important part of the distinct distillery character stems from their own malting floor, which accounts for up to 40 percent of the distillery's needs. The Bowmore White Sands has matured for 17 years in ex-bourbon casks, and derives its name from the white sandy beaches that inhabit the coast of Islay.

43% Vol.
---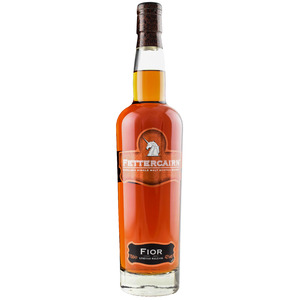 Fettercairn - Fior
Set in the foothills of the impressive Cairngorm Mountains, Fettercairn distillery has been producing whisky for nearly two centuries. Once upon a time it was owned by Sir John Gladstone, father of four-time British prime minister William Ewart Gladstone. Fior is Gaelic for "true" or "pure", and is a mixture of younger, heavily-peated whisky (15 percent), and older (14 and 15 year old), more traditionally made whisky. The Fettercairn Fior is aged in first-fill ex-bourbon barrels.

42% Vol.
---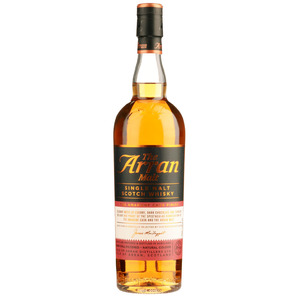 Arran - Amarone Cask Finish
Part of the early wave of new distilleries in Scotland, Arran distillery has only been around for just over two decades. During that period the distillery managed to build an impressive reputation on the back of their outstanding whisky. After initially maturing in traditional oak casks for a number of years, the Arran Amarone Finish then received a final maturation in Amarone wine casks, sourced from an artisan producer of this iconic Italian red wine. The balance between whisky and cask influence is remarkable.

50% Vol.
---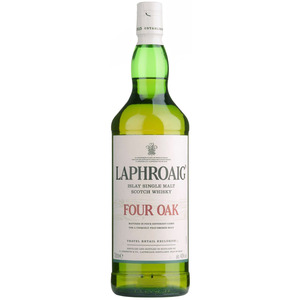 Laphroaig - Four Oak
The largest single malt brand on Islay is Laphroaig, which is impressive considering some of the other illustrious distilleries on the island. Laphroaig is known for their heavily peated, medicinal whisky. Their Four Oak whisky has gone through an intricate maturation regime, and has seen the inside of four different casks: ex-bourbon barrels, small quarter casks, virgin American oak barrels and larger European oak hogsheads. The Four Oak is an extraordinary fusion of flavours.

40% Vol.
---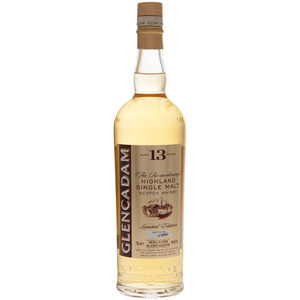 Glencadam, 13 Y
Situated near the east coast of Scotland, Glencadam distillery was opened in 1825 by founder George Cooper, and since then little has changed. It's been a quiet brand for most of its existence, but it is slowly emerging from the pack as a single malt whisky to keep an eye on. This 13-year-old expression is dubbed "The Re-Awakening", celebrating the re-opening of the distillery in 2003, after a silent period of three years. It's a floral and malty whisky, with ripe fruit and soft vanilla notes.

46% Vol.
November 2018
Tasting Club November 2018 By Hayo van Weringh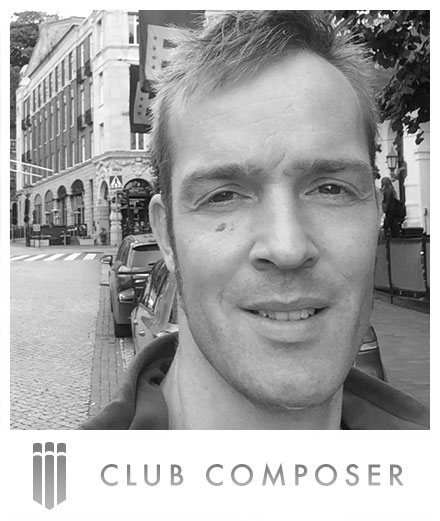 Hi there! Over here summer ended and at last the fall has started. I find that every season is the right one for a good dram! That's why I organise a lot of tastings all throughout the year—in people's homes or at bars, restaurants and whisky shops. I also frequently exhibit at festivals, where I bring collectable, discontinued and rare whiskies. My mission is to share my passion, and if requested, a little knowledge! Are you ready for another 6 lovely malts? It's not that hard, is it? Although they're not that common… Hope you'll enjoy!

Hayo van Weringh,
Whisky Ambassador
www.vanweringhswhisky.world

---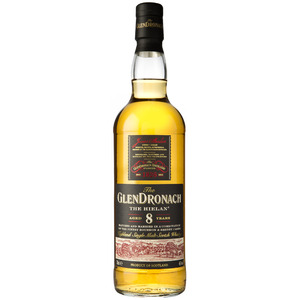 GlenDronach, 8 Y - The Hielan'
Founded in 1826, GlenDronach has made a name for itself for its excellent sherried whiskies, rivalling (and in the minds of some even surpassing) The Macallan as the premier sherried Scotch. However, the Glendronach The Hielan is somewhat different from the rest of the core range, having matured in a mixture of ex-sherry AND ex-bourbon casks. It leaves room for the impressive GlenDronach spirit to shine in this 8-year-old whisky, highlighted by aromas of orange blossom and golden sultanas.

46% Vol.
---
Balvenie, 12 Y - Single Barrel First Fill
One of the most iconic names in whisky, Balvenie was founded in 1892 on a site adjacent to another industry classic, Glenfiddich. Not surprisingly, the same family owns both distilleries. Balvenie is one of the few distilleries in Scotland to still operate its own malting floor. The Balvenie 12 Years Single Barrel First Fill has won many prices over the years, including gold at the Scotch Whisky Masters. Eacht bottle is one of no more than 300 drawn from a single first-fill bourbon cask.

47.8% Vol.
---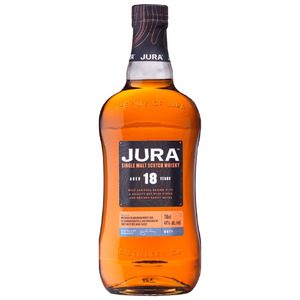 Jura, 18 Y
The Isle of Jura is one of the more remote parts of Scotland, and famous for the Paps of Jura, a range of mountains that can be viewed from the neighbouring Isle of Islay. The Jura Distillery was founded in 1810. Currently Richard Paterson, one of the preeminent master blenders in the whisky industry, is responsible for creating Jura's gems—one of them being the 18-year-old expression. Finished in Premier Grand Cru Classé Bordeaux barrels, it is a unique spirit that has truly come of age.

42% Vol.
---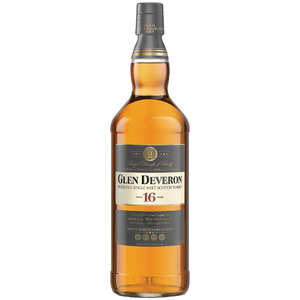 Glen Deveron, 16 Y
Glen Deveron is not a distillery. Instead it is the brand name for the whisky produced at Macduff distillery, a modern Highlands distillery built in the 1960s. Single malt whiskies from this distillery were rare, until parent company Bacardi re-launched the brand as part of their Last Great Malts initiative. The Glen Deveron 16 Years was originally released for Travel Retail, and has matured in both ex-bourbon and ex-sherry casks. It is a fine example of a clean, classic Highland whisky.

40% Vol.
---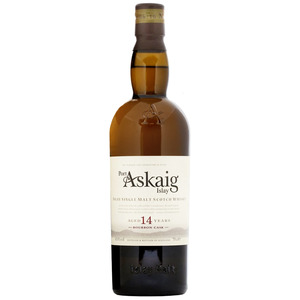 Port Askaig, 14 Y - Bourbon Cask
Named after the first port of call for visitors as they come across on the mainland ferry, Port Askaig is an undisclosed single malt whisky from the Isle of Islay. It is created by London-based Elixer Distillers, a whisky company that selects casks to create what they believe to be the most balanced single malt to come from the island. Previously Caol Ila and peated Bunnahabhain have been used to create Port Askaig. Whichever one was used, this 14-year-old edition perfectly represents what Islay is all about.

45.8% Vol.
---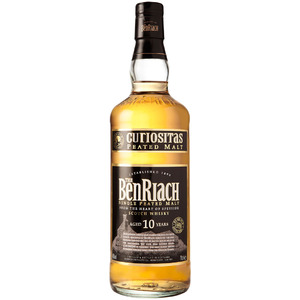 BenRiach, 10 Y - Curiositas Peated
Distillery founder John Duff travelled to Kentucky and South Africa, in pursuit of whisky adventures. When he returned in 1898 he proceeded to build BenRiach. The distillery has one of the more versatile whisky ranges, from peated and unpeated to triple distilled and many exotic cask finishes. The BenRiach Curiositas uses heavily peated malted barley and ages for a total of ten years. It is an aromatic, smoky whisky, yet offering something vastly different than its peated brethren from Islay.

46% Vol.
October 2018
Tasting Club October 2018 by Jop Boer
I run 3006 Whisky, a high-quality independent bottling company in The Netherlands. As such I always look for casks that are different. You can play with various types of wood and with cask sizes and get a totally different whisky in the end. I make my own selection and decide when a cask is ready to bottle. Sometimes it is better to be patient and wait just a bit longer than to rush a whisky, which is how you should approach this month's whiskies—with time and patience.

- Jop Boer, 3006 Whisky


---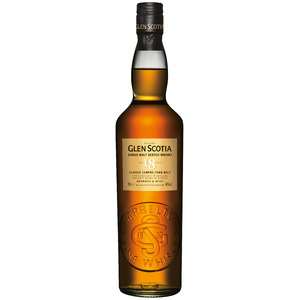 Glen Scotia, 18 Y
Once upon a time Campbeltown was known as the whisky capital of the world. It was home to more than 30 distilleries at the start of the 20th century, and mass-exported whisky to the United States. Nowadays, Glen Scotia is one of only three remaining distilleries in this small coastal town, known for producing a subtly peated, briny whisky. It's 18-year-old expression is finished in Oloroso sherry casks, adding an extra layer of complexity to this already well-matured single malt.

46% Vol.
---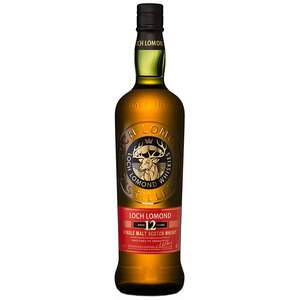 Loch Lomond, 12Y
One of the more intricate and interesting distilleries in Scotland, Loch Lomond is a relatively young operation. Built in 1966, Loch Lomond has different types of stills, and is capable of producing up to 13 different types of new make spirit. It gives master blender Michael Henry an endless amount of options when constructing the Loch Lomond whiskies. This 12-year-old for example, was blended from both unpeated and peated whisky. It is distilled in traditional pot stills, but also in Loch Lomonds trademark straight-necked pot stills.

46% Vol.
---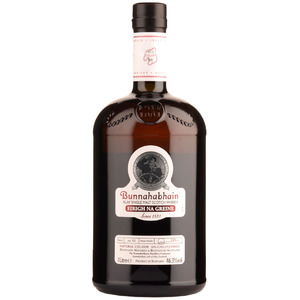 Bunnahabhain - Eirigh Na Greine
Bunnahabhain is an impressive distillery from the Victorian age, located on the Isle of Islay. Unlike most of its brethren on the island, Bunnahabhain mainly produces unpeated whisky. An example of this is the Eirigh Na Greine [pronounced ae-ree ne gray-nyuh], which means 'Morning Sky' in Scots Gaelic. Like the morning sky, this whisky glows amber gold. Setting it apart from other expressions from Bunnahabhain distillery is its maturation, which takes place exclusively in French Red Wine Casks.

46.3% Vol.
---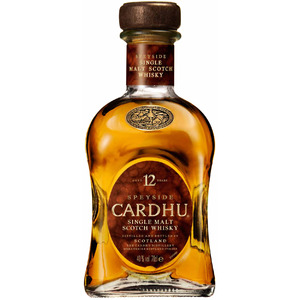 Cardhu, 12 Y
One of the oldest distilleries in Speyside, Cardhu was founded in 1811 by farmer John Cumming and his wife Helen. Like many of his contemporaries, Cumming started his career by making illicit whisky. Some time later, Cardhu became one of the first distilleries to obtain an official license in 1823. Nowadays Cardhu is known as the spiritual home of Johnnie Walker, the iconic whisky brand. Cardhu produces a quintessential Speyside single malt whisky, and is exquisitely well-balanced and put together.

40% Vol.
---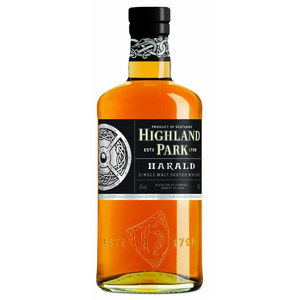 Highland Park - Harald
The genesis of Highland Park is shrouded in myths and semi-truths. At various times the distillery might've been known as Rosebank, Kirkwall, and of course also Highland Park. Founded in 1798, the distillery embraces its Orcadian heritage. The Orkney Islands have a vast Norse history, and Harald Fairhair was the Norwegian king who also established the Orkney earldom. The Highland Park Harald was named in his honour, and matured in a mixture of American and European oak casks.

40% Vol.
---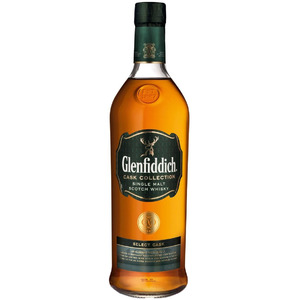 Glenfiddich - Select Cask
The best-selling single malt in the world, Glenfiddich was founded in 1886. William Grant of Dufftown left his job as manager of Mortlach, another famous Speyside distillery, and started his own distillery. Glenfiddich is credited with popularising single malt whisky, when the decision was made in 1963 to bottle and promote Glenfiddich as a single malt. The Glenfiddich Select Cask has been matured in a combination of ex-bourbon, ex-red-wine and European oak casks, before being married in a solera vat.

40% Vol.
September 2018
Tasting Club September 2018 by Thijs Klaverstijn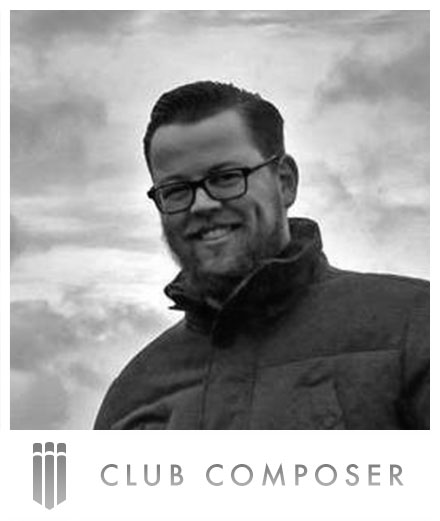 Welcome to yet another delicious package from the International Whisky Tasting Club. As a whisky writer and blogger, I write for many different international publications, and I'm glad that I can share some of my expertise with you. We've selected six different whiskies that provide an interesting cross-section of all that Scotland has to offer. From the subtle smoky goodness of the Islands, to a few more accessible whiskies from the Highlands and Speyside, including one very exciting new release from Aberlour. Enjoy!

Thijs Klaverstijn
Wordsofwhisky.com


---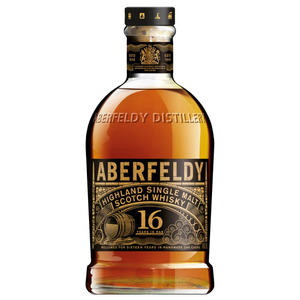 Aberfeldy, 16 Y
In 1896, spirit trader John Dewar bought a piece of land from the Marquis of Breadelbane and built the Aberfeldy distillery. In 2015, this 16 year old was added to the Aberfeldy 'The Last Great Malts' range. The whisky first aged in Bourbon casks and then finished in Oloroso Sherry casks, giving the light and fresh character of the spirit more complexity and thickness. A very enjoyable whisky with a fine balance of sweet, fruity and spicy notes.

40% Vol.
---
Royal Brackla, 12 Y
Built in 1812 by Captain William Fraser. Competition from local illicit distillers led Fraser to look for other markets and he therefore sold much of its whisky in the Lowlands. Brackla was the first distillery in Scotland to receive a Royal Warrant from King William IV in 1835 and became known as 'The King's Own Whisky'. In 2015, 3 Royal Brackla whiskies were introduced in the series 'The Last Great Malts'. This one first aged in Bourbon casks and finished in first-fill Oloroso casks before bottling.

40% Vol.
---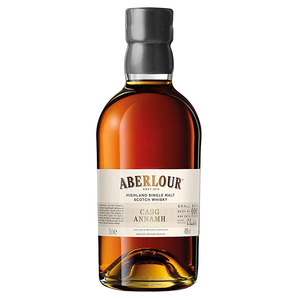 Aberlour - Casg Annamh - Small Batch
Casg Annamh is Gaelic for "rare cask". Although this Aberlour whisky does not come from a single cask, it is compiled of carefully selected special casks, with the emphasis on first-fill Oloroso Sherry casks made from European oak wood. In addition, 2 types of casks made from American oak were used. The first batch is non-chill filtered. This Aberlour, with the right balance between sweet, fruity and spicy, is proof that even a 'no age statement' can be a beautiful whisky.

48% Vol.
---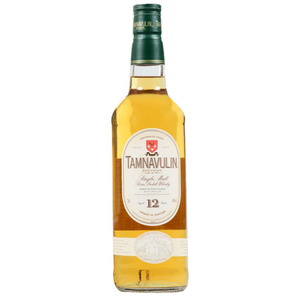 Tamnavulin, 12 Y
The story of Tamnavulin began in 1966 in the rural village of Tomnavoulin. Although closed in 1995, they reopened in 2007. Led by Gareth Morgan, they craft single malt whisky with a true Speyside character. Hand selected oak casks are used, of which many go back to the 1960s, when the distillery was built, including Bourbon casks from North America and Sherry casks from Spain, to ensure their influence will complement and enhance the characteristics of Tamnavulin.

40% Vol.
---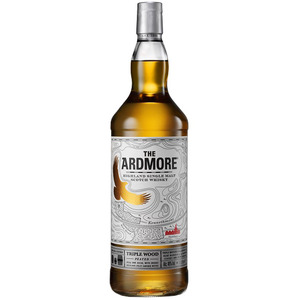 Ardmore - Triple Wood
William Teacher's & Sons, a well-known family of blenders, started making whisky in their newly built Ardmore distillery in 1898. This Triple Wood matured in 3 different types of barrels: Bourbon casks, Quarter Casks and Puncheons. This maturation makes the whisky complex and gives it a nice balance between sweet and spicy tones. The malt was peated at 12 to 14 ppm, giving it a soft and subtle smokiness. The Triple Wood is non-chill filtered.

46% Vol.
---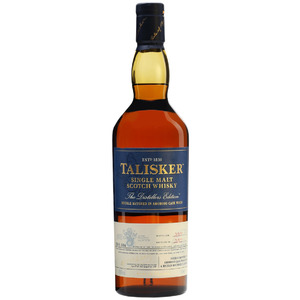 Talisker Distillers Edition - Jerez Amoroso Cask
Founded in 1830, Talisker is the only distillery on the island of Skye. Talisker is also one of the 'Six Classic Malts'. Distilled in 2003 and matured in Bourbon casks. To indicate the richness of the Talisker single malt, the Master Distiller has selected a small number of casks for double maturation in which previously matured Jerez Amoroso Sherry. The result is a Talisker with beautiful Sherry influences combined with clear Islay aromas.

46% Vol.
August 2018
Tasting Club August 2018 by Werner Bos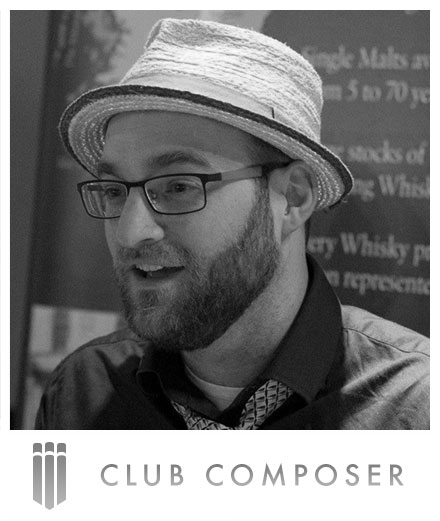 It is an honour to present this August edition to you! Since a few years I have a passion for whisky and I give whisky tastings. It is because of this passion that I now work at Van Wees, where I am responsible for the sales of spirits and still give tastings. The 6 whiskies that I present to you are, in my opinion, certainly worth a try. I wish you a lot of tasting pleasure!

- Werner Bos


---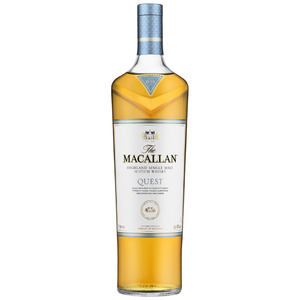 Macallan - Quest
At the beginning of this year Macallan released the Quest Collection. This series consists of 4 different single malts, of which this one is the first next to the Terra, Lumina and Enigma. The name 'Quest' refers to the time and effort that was taken by the Macallan team to find the best oak wood in which this whisky has been matured. This Quest is made from Single Malts, which comes from 4 cask types; Bourbon casks, European and American oak casks and Hogsheads.

40% Vol.
---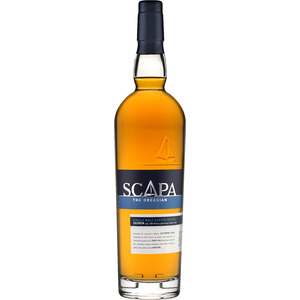 Scapa - Skiren
Located on one of Orkney's islands, the Scapa Distillery was founded in 1885 by Macfarlane & Townsend, with John T. Macfarlane at power. Also thanks to his contribution as an experienced distiller from the Speyside region, the new Scapa distillery at that time was one of the most modern distilleries in the world. Skiren is a new No Age Statement from Scapa, introduced in 2015 to replace the Scapa 16 Y. Skiren is fully matured on first-fill American oak casks.

40% Vol.
---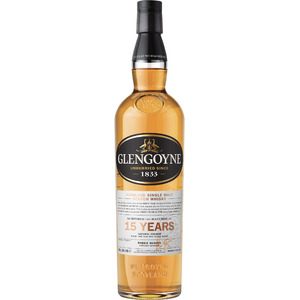 Glengoyne - 15 Y
The Glengoyne distillery is situated on the border of the Highlands and the Lowlands near Glasgow near the town of Aberfoyle. In 1833, one of the then 13 illegal distilleries was legalised. Initially called Burnfoot, it was renamed Glengoyne in 1905. The malt used by the distillery is dried with hot air. This, in combination with the slow distillation process, gives a whisky that is light in character. This whisky has matured for 15 years, mainly in Bourbon and first fill Sherry casks.

43% Vol.
---
Spey - Fumare
John & Robert Harvey started distilling whisky in 1770. In 1856 they completed the "Harvey's Codex" - the family recipe for SPEY whisky, but eventually they had to stop distilling. In the end it was one of their descendants, John Harvey McDonough, who started distilling again according to this old recipe. Fumare is Latin for 'smoky' and that's exactly what this no age statement whisky is; Spey's first peated single malt, first launched in 2016.

46% Vol.
---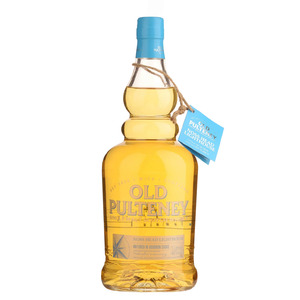 Old Pulteney - Noss Head Light house
The northernmost distillery of mainland Scotland, Pulteney, is located near the town of Wick and was named after the then governor of the fishermen's association, Sir William Pulteney, when it was founded in 1826. This Noss Head is part of the 'Lighthouse Series'; 3 bottlings in honor of Pulteney's maritime heritage. This expression is named after the lighthouse located near the distillery. This whisky matured on Bourbon barrels and is un-chill filtered and bottled uncolored. Officially only available for travel retail.

46% Vol.
---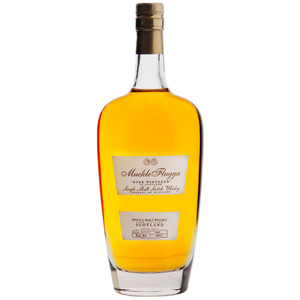 Muckle - Flugga
Muckle Flugga is a blend of 4 Single Malts that was shipped to Unst, near the Muckle Flugga lighthouse on the Shetland Islands. 2 of the 4 barrels in which these whiskies matured are made of staves from larger barrels that previously contained Scotch. The other 2 were made of German oak in Germany. The whisky spends a year on the island and survives the harsh seasons before returning to the mainland to be bottled.

40% Vol.
July 2018
Tasting Club July 2018 by Geert de Bolle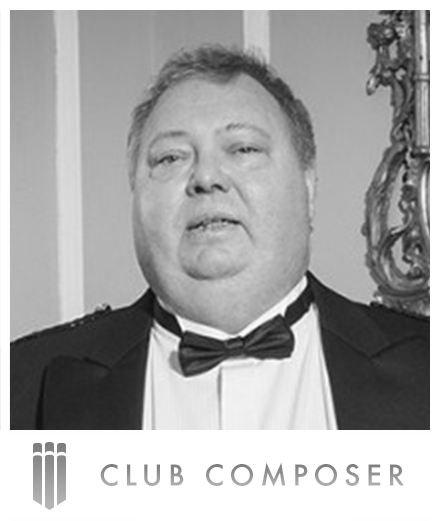 In an age where Single Malt Scotch Whisky was not as popular yet, Geert de Bolle started his whisky pioneer work in Belgium. Preaching the gospel of Scotland and its magnificent "Water of life". 25 years and a few thousand tastings later, the same fire is still burning strong. Scotland has become a 2nd home to Geert, enjoying showing interesting places to people who also love whisky. Whisky is no longer only 'the water of life'; it became his 'way of life'!



---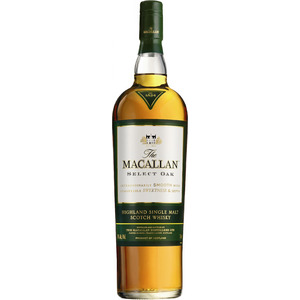 Macallan - Select Oak
The Macallan distillery was one of the first whisky distilleries of Scotland and was founded in 1824 at an undeep spot in the River Spey near the farm called Easter Elchies. This Macallan Select Oak matured in oak barrels selected by George Espie, their 'Master of Wood'. The American oak barrels, in which Bourbon matured earlier, give the vanilla tones. The European oak barrels, in which Oloroso Sherry has matured before, give the whisky the sweet and light spiciness.

40% Vol.
---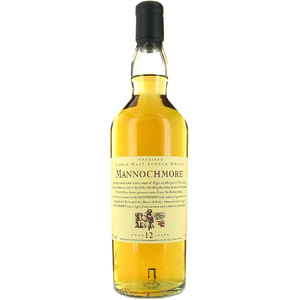 Mannochmore, 12 Y - Flora & Fauna
The Mannochmore distillery was founded in 1971 by John Haig & Co; at that time the most modern distillery in Scotland. It is located near the town of Elgin near the river Lossie. The whisky ages on refill Sherry and refill Bourbon casks. Although Diageo decided to discontinue the Flora & Fauna series in 2010, this Mannochmore is fortunately still available. This 12-year-old Single Malt matured in American oak casks and is also used in the blend of Johnnie Walker red label.

43% Vol.
---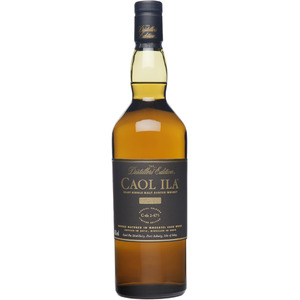 Caol Ila - Distillers Edition 2000/2012
In 1846, founder Hector Henderson chose for his distillery a small bay on the Sound of Islay, a narrow strait between the islands of Islay and Jura off the west coast of Scotland. He wanted this place because the small puffer ships made their journeys to the mainland, slowly making him the largest distillery on Islay. This Distillers Edition is a limited edition and has matured on American oak barrels and, for sweeter tones, matured for some time on Moscatel Sherry casks.

43% Vol.
---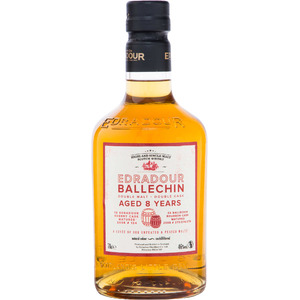 Edradour, 8 Y - Ballechin
Ballechin is the registered trade mark for the heavily peated distillates of Edradour, the smallest distillery in Scotland. To pay tribute to the efforts of the farmers who started the whisky production there at the time, the name Ballechin has been reinstated. This is an interesting release, where a Sherry cask for their unpeated whisky is mixed with 3 Bourbon casks of their peated whisky. This gives a wonderful balance of smoky and sweet tones. The whisky is unchill filtered and has retained its natural colour.

46% Vol.
---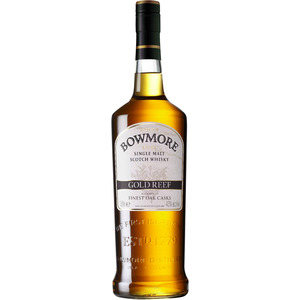 Bowmore - Gold Reef
Built in 1779 by David Simpson, the Bowmore distillery is the oldest on the island. Because it is situated below sea level, ideal conditions prevail here. The new spirit ages in Sherry and Bourbon barrels. A number of warehouses around the distillery are still used. For the island's inhabitants, one of these warehouses has even been converted into a swimming pool, which is heated with recycled heat from the distillery. This Bowmore matured mainly on Bourbon casks.

43% Vol.
---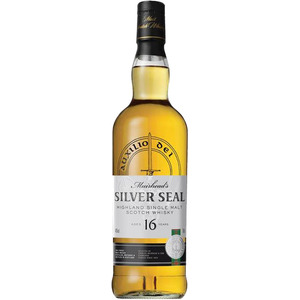 Muirhead's Silver Seal, 16 Y
Muirhead's Scotch whisky was first produced by a whisky and wine merchant based in Edinburgh, Charles Muirhead and Sons, founded in 1824. Soon the company specialised in Scotch whisky, with the Silver Seal label representing a range of Speyside single malt whiskies. The brand has always maintained a close relationship with the Muirhead's Clan. Members of the old Muirhead's Clan were the royal guards of King James IV of Scotland in the early 1500s.

40% Vol.
June 2018
Tasting Club June 2018
Dear Clubmember,

Now that summer is approaching and you are likely to enjoy a well-deserved holiday abroad, our team of Whisky experts seized this opportunity to present you with these world whiskies. From Finland to Japan, from Sweden to Canada; whisky is now produced in many countries with the same passion and quality as we know from Scots. We hope that before you travel to your chosen holiday destination, you will already enjoy this world taste....

- Tasting Collection Whisky Panel


---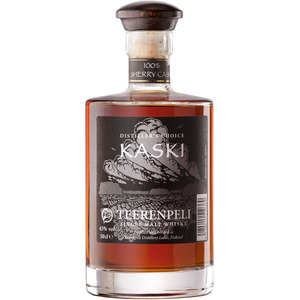 Teerenpeli - Kaski
The Teerenpeli distillery, established in 2002, only uses domestic raw materials; Finnish malt from the local malting plant and fresh Salpausselkä groundwater, combined with traditional production methods and Potstill equipment of Scottish origin. Traditionally in agriculture, the crop was cut or burnt and the field was ploughed over (a Swidden). This gives the KASKI its name (the first phase of cultivation - a new beginning). KASKI is matured in selected Sherrycasks, which gives it the color of roasted brown sugar.

43% Vol.
---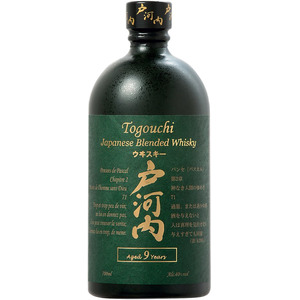 Togouchi 9 Y
Founded 1918, Chogoku Jozo does not distill whisky, but imports Scottish Malt Whisky and Canadian Grain Whisky. Only the maturing and blending they do theirselves which, according to Japanese law, is considered to be 'production' and is therefore called 'Japanese whisky'. This whisky is aged in an old abandoned railway tunnel under the streets of Hiroshima, which turned out to be the ideal maturing place. This blend aged for 9 years and is named after the municipality of Togouchi, where the tunnel is located.

40% Vol.
---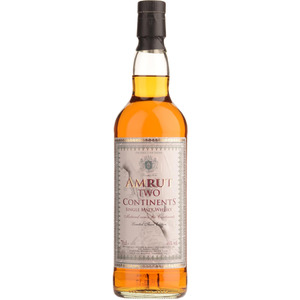 Amrut - Two Continents
The Amrut distillery was founded in 1948 under the name 'Amrut Laboraties' and mainly produced rum. In the eighties they started to produce whisky. Amrut takes its barley from the foothills of the Himalayas, after which it ages in Bangalore at an altitude of about 1,000 meters. Amrut has taken a different approach with this 'Two Continents'. At first the whisky is matured in Bangalore, but for the last 3 years it matures on a secret location in Europe.

46% Vol.
---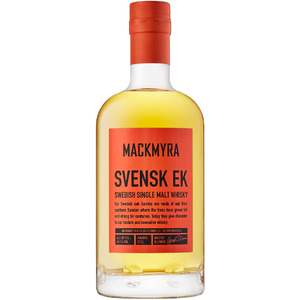 Mackmyra - Svensk EK
"Why are there no whisky distilleries in Sweden?" is the sentence that inspired the idea for Swedish Whisky. In Sweden we find one of the purest waters in the world and during the long summer days the barley develops a unique sweetness; one of the cornerstones of Swedish Whisky. The Swedish oak grows slowly in the harsh climate which gives the whisky a harder taste than the American oak. The barrels are roasted heavily, giving the Whisky more character.

46.1% Vol.
---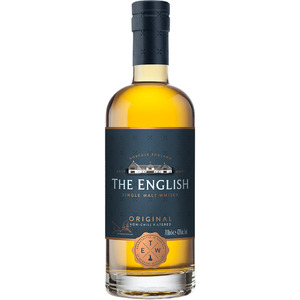 The English - Original
Starting out as a pension project for the father of distiller Andrew Nelstrop, the family soon realised that making Whisky was what they wanted to do. They are now producing a series of award-winning peated and unpeated whiskies at St George's Distillery in Norfolk, leading to an increasingly popular movement of English whisky distillers. Both the water used and the barley are of English origin. 'The Original' has matured in specially selected Bourbon barrels and has a slightly creamy character.

43% Vol.
---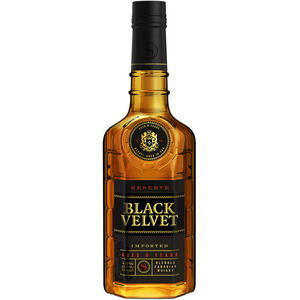 Black Velvet, 8 Y
This whisky was first produced in 1951. The brand was known at the time as 'Black Label', but after the first batch was sampled by Jack Napier, it was changed to Black Velvet. The Whisky is known for its velvety smooth taste. Black Velvet has been producing the 'Reserve' since 1991; an 8-year-old Whisky made by mixing the Rye of both aged and non-aged corn after which the mixture matures for 8 years, giving it a nutty and spicy character.

40% Vol.
January 1970
Tasting Club May 2018 by Auke Timmer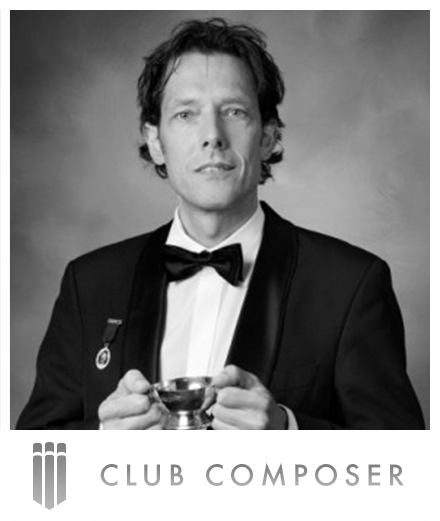 Together with Hans Bresser, I have been the proud owner of Bresser & Timmer since 1993.
Before that, I worked for an importer for 6 years. So I can say that I have some experience. In the 90's there was hardly any whisky available next to the big, well-known brands. Then came the growth of both supply and demand. Over the past 25 years, this has created our great company, with long lasting relationships with loyal suppliers and our precious customers.

Auke Timmer
- Keeper of the Quaich



---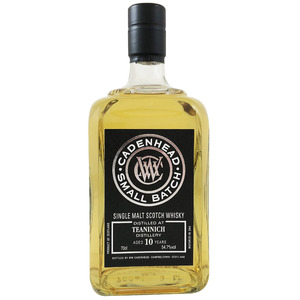 Cadenhead Small Batch Teaninich, 10 Y
Established in 1817, the Teaninich distillery is located in the town of Alness. It is a lesser-known distillery, but among lovers of malty, fruity and spicy whisky, this Teaninich malt is very popular. This 10 year old has been bottled in a limited edition of only 684 bottles by the independent bottler WM Cadenhead for their Small Batch series. Teaninich is not often used as a Single Malt; it is more used in a selection of popular blends.


54.7% Vol.
---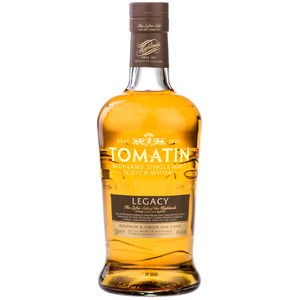 Tomatin - Legacy
Tomatin was founded in 1897 in a very isolated environment, where the local inhabitants were mainly shepherds and cattle ranchers. That is why Tomatin started a staff building project. Since then, the distillery has been the heart of the community and vice versa. This heritage has been continued and Tomatin is still one of the few distilleries that offers a home to its craftsmen. The aging in Bourbon barrels and first fill oak barrels brings a slight sweetness to this Legacy.


43% Vol.
---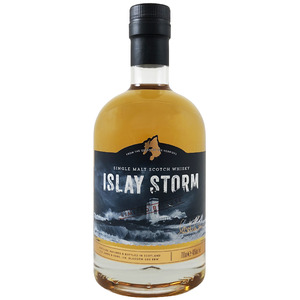 Islay Storm - Single Malt
The Vintage Malt Whisky Company was founded in 1992 by Brian Cook, who previously worked as a director at one of the largest distilleries in Scotland. The Vintage Malt Whisky Company develops its own brands and exports worldwide to 20 different countries and also owns Coopers Choice, of which you tasted the 2nd whisky in this edition. About this relatively young, but pleasantly daring Islay Storm, the bottler does not make any statements about the origin, so feel free to speculate about it.



40% Vol.
---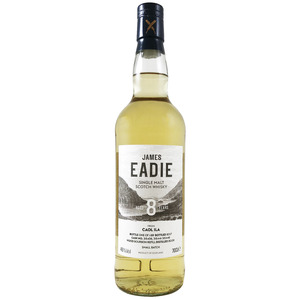 James Eadie Caol Ila, 8 Y- #2
The Caol Ila distillery was built in 1846. The single malts of Caol Ila are very scarce. This one comes from independent bottler James Eadie. James Eadie was a Scottish brewer who founded a major brewery in 1854 and had his own recipe for a Blended Scotch whisky. Of the original James Eadie whisky, only a few are left. This whisky matured for 8 years on refill Bourbon barrels and is bottled in an edition of 1189 bottles.



46% Vol.
---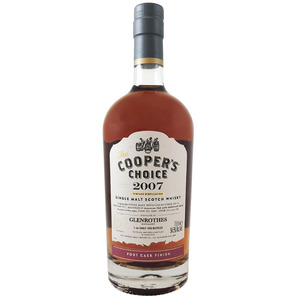 Coopers Choice - Glenrothes, 2007 Port Finish
From the independent bottler, who states that their range of single cask whiskies from Scotland's finest distilleries is their homage to the fine craftsmen and their important role in the Scotch Whisky industry. In recent years, it has become increasingly popular to "finish" matured malts for a further short period in casks which have previously held wines. This single malt from Glenrothes aged for 9 years and finished in a Port cask with an outturn of only 420 bottles.

54.5% Vol.
---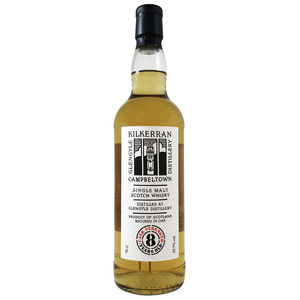 Kilkerran, 8 Y - Cask Strength
William Mitchell and his brother owned the Springbank distillery. In 1872, after an argument, he built his own distillery, Glengyle. Due to the deteriorating economy, the distillery closed. The new Mitchell's Glengyle Limited was founded by Mr. Hedley Wright in 2000. This whisky matured for 8 years on Bourbon barrels and was bottled at barrel strength. A very recognizable Kilkerran with a nice balance between the characteristic earthiness of Campbeltown and sweet influences of the bourbon barrels.

55.7% Vol.
January 1970
Tasting Club April 2018 by Fernand Dacquin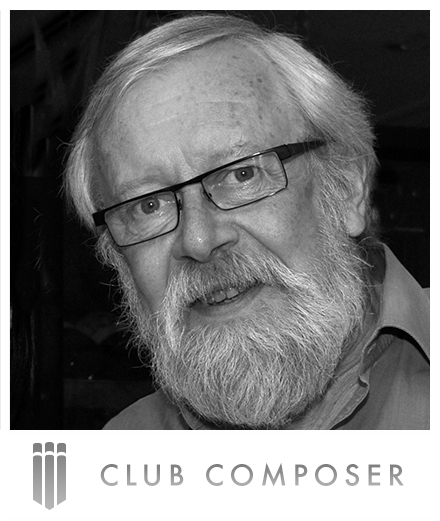 This April edition is presented to you by Fernand Dacquin from Belgium. Fernand is a freelance journalist specialising in tourism and spirits. He writes for magazines in Belgium and the Netherlands. Since 1978, he has travelled around the world in search of beauty and taste, but Scotland remains his 'home'. The clan Hay took him in him as a' clan man' and the Royal Celtic Society enrolled him as their first foreign member. In 2011 he became
'Keeper of the Quaich'.
---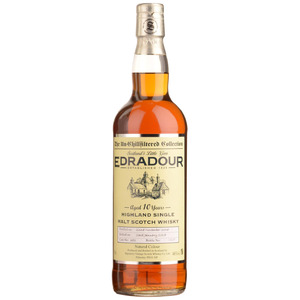 Edradour, 10 Y - 2008
Most of the instruments in Edradour's distillery date back to its establishment. Only sherry casks are used for maturing the malt. The 3 men who work there produce the same number of litres per year that another distilleries make in one week. Therefore, the whisky is called "The hand made malt". Actually, this Edradour 10 Y is an "official independent bottling", as since 2002 Signatory is the owner of Edradour. A treat for lovers of sherried whisky.

46% Vol.
---
Highland Park - Dark Origins
This bottling celebrates the early days of Magnus Eunson's illicit distilling on Orkney, back before the distillery was even founded in 1798. During the day, Magnus worked as a butcher and church official. However, at night he was a legendary whisky smuggler and distiller outwitting the exciseman. To honor their hero, Highland Park created a whisky with a suitably 'dark' character using 80% first-fill Sherry casks (20% refill) - 60% first-fill European oak and 20% first-fill American oak. An exciting, spicy whisky.


46.8% Vol.
---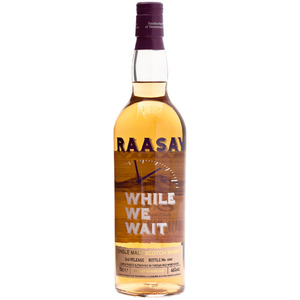 Raasay - While we Wait 2nd Release
This 2nd release of Raasay While We Wait natural color and non-chill filtered Single Malt is limited to only 1974 bottles marking the year 1974 that Calum Macleod completed his hand-constructed road across Raasay. It contains the same level of peat as their first -award winning- release, but spent 18 months in Tuscan wine casks. This extra time gives bigger, juicier notes, and a heavier mouth-feel. While the first release shows off more smoke and spice, this second release is more rounded.


46% Vol.
---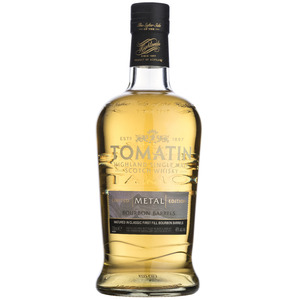 Tomatin, Five Virtues - Metal
This symbiosis 'Five Virtues' is a concept based on the age-old processes and materials employed by Tomatin's distillery men. Approaching alchemy, the process reveals nature's extraordinary elements in all their glory. Wood, Fire, Earth, Metal and Water. Water feeds wood; wood sustains fire; fire gives life to earth; earth yields metal; metal gathers water; and the cycle continues… This 'metal edition', aged in Bourbon Barrels is the 4th of the expressions in this range. This edition is typically Tomatin; soft, sweet and light.


46% Vol.
---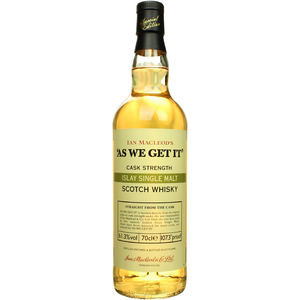 As We Get it - Islay
Unique Cast Strength Islay malt whisky from Ian MacLeod. Bottled directly from the cask. Only the very best casks of the well-known distilleries are eligible for selection. With each new bottling, the whisky may differ in colour as well as in alcohol content due to the effect of the cask. These cask strength bottlings always have a different taste experience of the distillery from which the barrels come. Adding a drop of water gives you a completely different taste experience.

61.3% Vol.
---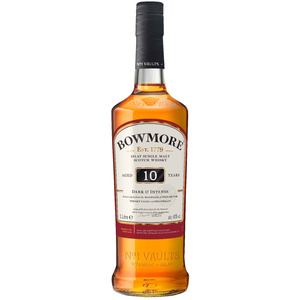 Bowmore, 10 Y - Dark & Intense
This island's oldest distillery was built in 1779 by David Simpson. During the Second World War, the port of Bowmore served the British army. Dark & Intense is the youngest of a new trio of bottlings from Bowmore. All with age, of barrels matured in the legendary No. 1 Vaults. This one matured for 10 years on a combination of Hogsheads and Sherry casks of Spanish Oak wood and provides an exciting contrast between smoky and salty tones and sweet and spicy influences.

40% Vol.
January 1970
Tasting Club March 2018 by Loek Fransen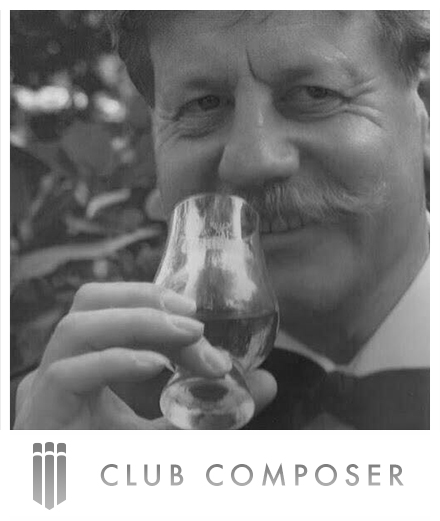 This edition has been composed for you by Loek Fransen. Loek worked for International Marques from 1995 to 2010 as a brand ambassador, responsible for the brands Glenfiddich, The Balvenie, Kininvie, Monkey Shoulder and Grants. In 2004 he was appointed Keeper of the Quaich, of which he is a treasurer within The Dutch Chapter.
---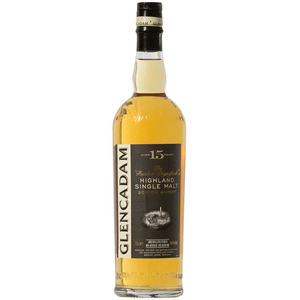 Glencadam, 15 Y
In 1825, George Cooper founded the Glencadam whisky distillery in the ancient city of Brechin. During its existance, the distillery changed hands several times. In 2003 Angus Dundee reopened the distillery as his second distillery, Tomintoul being the first. Glencadam is now the only distillery in the county of Angus, an area of the Highlands region of Scotland and synonic to world award winning whisky. This 15 years old was produced and matured with the knowledge of centuries of craftmenship.

46% Vol.
---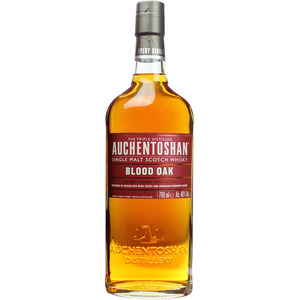 Auchentoshan - Blood Oak
Auchentoshan is located northwest of the city of Glasgow with views over the Clyde River. The distillery was probably built by Irish refugees in 1825. At Auchentoshan, instead of the usual 2 in Scotland, Auchentoshan is distilled 3 times. This Blood Oak is a limited edition intended for travel retail. The whisky is aged on bourbon casks and French red wine casks. This produces this fruity malt, beautifully balanced in spiciness and sweetness through the bourbon casks.

46% Vol.
---
Arran, 12 Y - Cask Strength
Isle of Arran Distillers is one of the few independent distilleries remaining. For this 12 years old Master Distiller James MacTaggart selected whiskies that matured on first-fill sherry butts, second-fill sherry hogsheads and first-fill bourbon barrels for a rich and powerful Arran with sweet fruit and spiciness of the sherry casks, while the bourbon casks provide soft vanilla tones. This whisky has a natural cask strength of 52.4%, has its natural colour and is unchillfiltered.



52.4% Vol.
---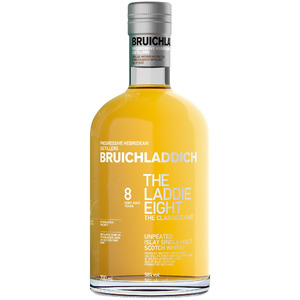 Bruichladdich - Laddie Eight
Bruichladdich was founded in 1881 by Barnett Harvey. In 2012 Remy-Cointreau took over the distillery and, under the leadership of master distiller Jim McEwan, distillation and maturation is done in a modern way, but using traditional insights. Bruichladdich's malts are unchillfiltered and are bottled exclusively at the distillery. Careful management of American and European oak casks in the 8 years that this whisky aged eventually determines the final character of the whisky and is perfectly illustrated in this unpeated 'Laddie Eight'.



50% Vol.
---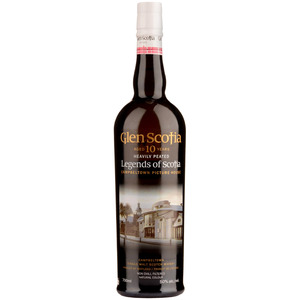 Glen Scotia, 10 Y - Legends of Scotia
Glen Scotia, founded in 1832, is one of just 3 distilleries in Campbeltown still producing single malt, along with Springbank and Glengyle. Before the US Prohibition was enacted, Campbeltown was the capital of Scotch whisky production. From the 28 distilleries, of which only 3 survived. This heavily peated edition is higher in strength than the standard 10 year old and part of 'The Legends of Scotia' series that honours Campbeltown's The Picture House being the oldest continuously operating cinema in all of Scotland.


50% Vol.
---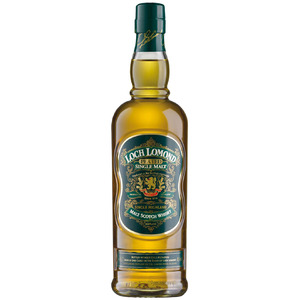 Loch Lomond - Peated
Loch Lomond is a family business, founded in 1814. This distillery is located in the Highlands of Scotland and has most whiskies matured in old oak casks and finished in sherry casks. This peated whisky is made traditionally, using malted barley and dried with peat, after that maturing on American white oak. The result is a whisky that tastes like when the Loch Lomond Distillery was founded in 1814: first fruit, then smoke and not too heavy.



46% Vol.
January 1970
Tasting Club February 2018
We promised you a 'round the world' in the previous edition, because although Scotland produces beautiful whiskies, many whiskies from other countries certainly are just as interesting. We travel with you to South Africa, America and even Italy and Japan, but also England, and The Netherlands are represented in this edition with whisky that you really must taste.



---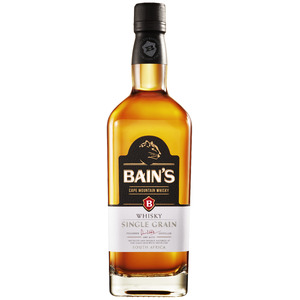 Bain's Cape Mountain - Single Grain
A Single Grain whisky from James Sedgwick Distillery, founded in 1886 in Wellington, South Africa. This Grain whisky is the very first and so far only Grain from South Africa, invented by Andy Watts who has been Master Distiller since 1991. The base is corn, rye and barley, matured on first fill Bourbon barrels for 3 years and then on new American oak barrels for another 2 years. Namer is Andrew Bain, the man who built the first roads in Wellington.

40% Vol.
---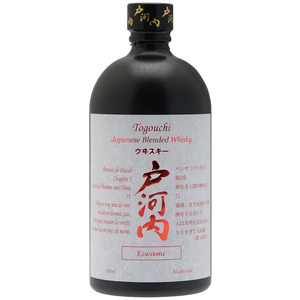 Togouchi - Kiwami
Chugoku Jozo is a liqueur, Sake and Shochu producer, their distillery, founded in 1918, is located in Akiota, near Hiroshima. Since 1990, they have been buying Malt and Grain Whisky in Scotland and Canada, maturing them in an old unused train tunnel 361 metres long. Because the Whisky matures only in Japan, it can be called Japanese Whisky. Kiwami means excellent in Japanese, this blend is made on a small scale for the French market.

40% Vol.
---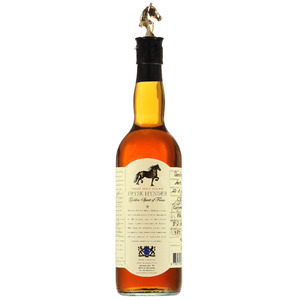 Frysk Hynder - Cognac Cask
A whisky from Friesland, Netherlands, first distilled in 2002 at the Us Heit brewery in Bolsward. The whisky first appeared on the market in 2005. When founder Aart van der Linden started making whisky, he was one of the first in the Netherlands. At Frysk Hynder they also have a small malting plant, they really do everything themselves in Bolsward. This Cask Strength has matured for at least 5 years on old cognac casks and entered the bottle undiluted.

48% Vol.
---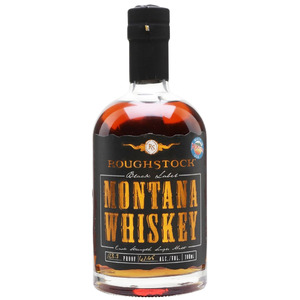 Roughstock Montana - Black Label
Roughstock is the first distillery in Montana USA for more than 100 years, opened in 2005 by Bryan Schultz in Bozeman. They only use barley, corn and rye from Montana and distil according to 4 different recipes. The Roughstock Black Label is a blend of these 4 different whiskey's that have come together in one barrel, Roughstock bottles the Black Label undiluted per individual barrel. A unique limited American whiskey.

61.45% Vol.
---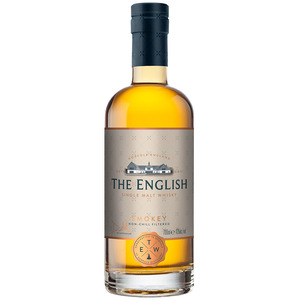 The English Smoky
In 2006 the English Whisky Company opened the St. George distillery in the South English Norfolk. It was for the first time in more than 100 years that whisky was once again made in England. They work completely in the scottish way, making both peated and unpeated whisky. The Smoky is their first heavily peated English whisky with a smoke content of 45 PPM. The recipe was devised by Ian Henderson, former distillery manager of Laphroaig.

43% Vol.
---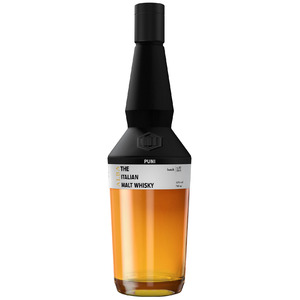 Puni - Alba
After years of contemplation and planning, builder Albrecht Ebensperger quite literally laid the foundation of the first Italian whisky distillery in 2010. This Italian whisky is made with malted wheat, malted barley and malted rye. Alba is Italian for 'dawn', but also means 'Scotland' in Scottish Gaelic. Puni Alba is aged for 3 years in Sicilian Marsala casks before a finishing period in handselected casks that previously held peated whisky from Islay.

43% Vol.
January 1970
Tasting Club January 2018 by Jan Beek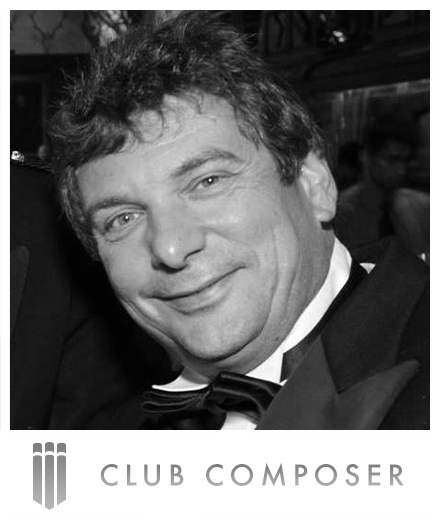 When, just after the start, I came into contact with Tasting Collection, I was already very charmed with their ideas. Over the years I have been able to advise them on quality drinks. At the end of 2013, I had the honor of making the very first set for the International Tasting Club. Meanwhile, 4 months ago, I went to work for Tasting Collection; I work here as a kind of quality watchdog and put together this first set of 2018. I wish all you tasters a lot of fun with this set. And that there will be many to follow...!

- Jan Beek
Keeper of the Quaich
---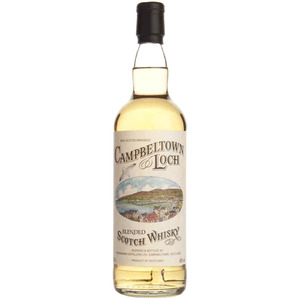 Campbeltown Loch, 5 Y
This whisky is named after the famous Loch near the fishing town of Campbeltown at the tip of the Kintyre peninsula and is a blend of Springbank and Longrow. Both whiskies come from the same stills, from the famous Springbank distillery. The lightly peated Springbank and the heavier peated Longrow together create a special blend; A combination of smoke, fruit, vanilla and herbs. This 5 year old has a value for money that is more than fine!

40% Vol.
---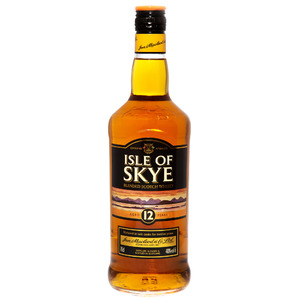 Isle of Skye, 12 Y
A blend of Ian MacLeod. The name suggests that it partly contains a Talisker whisky, the only distillery on the Isle of Skye. At least Island and Speyside whiskies were used. A part of it could very well have been aged on sherry casks. All whiskies in this blend are at least 12 years old, which ensures a well balanced character. Dried fruit, light sherry tones and a nice touch of smoke. Those who have ever been on the island Isle of Skye are once again in thought on this beautiful island after the first sip.

40% Vol.
---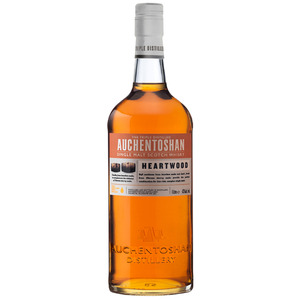 Auchentoshan - Heartwood
A 3 times distilled whisky, as it is a lowlander! The Auchentoshan Distillery was opened in 1825 by Irish refugees, which probably explains the light character. This Heartwood is named after the heart of the oak tree. The wood therefore plays an important role in this whisky. Aged on firmly roasted bourbon and Spanish Oloroso sherry barrels, it is a mix of 2 worlds. The whisky is soft, has citrus and the bitter of the wood comes back well. A true homage to the oak tree.

43% Vol.
---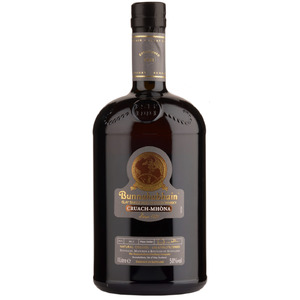 Bunnahabhain - Cruach Mhòna
Cruach Mhòna is Celtic and means 'drying pile of peat'. And boy, can you taste this! Bunnahabhain is the only distillery on Islay that makes mostly unpeated whisky. Since 1997, they also produce peated whisky for a few months a year. This Cruach Mhòna is a great example. Sturdy peat smoke, as if you are near a burning peat stove, a hint of toasted bread and herbs. Pepper and licorice with fruit somewhere in the background. In short, if you are a lover of peated whisky, this one is well recommended.

50% Vol.
---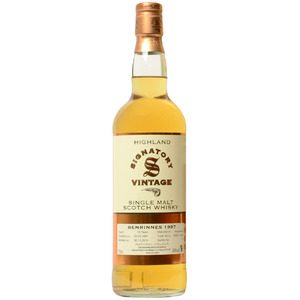 Benrinnes 1997 Signatory
This 1826 distillery is located at the foot of Ben Rinnes, the highest mountain of the Speyside. Bottlings of this distillery are very rare; All spirit is destined for blends. Still, you can discover a Benrinnes bottling with a so-called 'independent bottler'. They buy remaining barrels of whisky from blenders and let them age. This is also the case with this Benrinnes of Signatory. For many, this will certainly be a pleasant introduction.

43% Vol.
---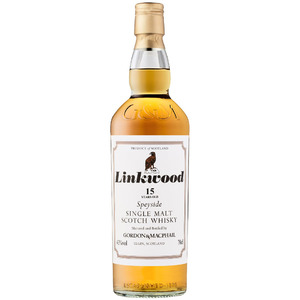 Linkwood, 15 Y - G&M
Perhaps one of the best kept secrets of the Scottish Speyside; The Linkwood distillery. Almost all of Linkwood's spirit disappears in the Johnnie Walker series; Only a small portion of this spirit comes to market in real Linkwood whisky. By far, most Linkwood bottles are from independent bottlers, such as Gordon & McPhail. The whisky has sherry notes, fruit, old port, herbs and nut. In short, this Linkwood has a very complex flavor. Not for nothing, Linkwood knows a huge crowd of fans.

43% Vol.
December 2017
December editie 2017 by Giannis Ekaterinidis
My name is Giannis and I love whisky. For me, whisky is a journey of flavors and aromas. I started exploring this wonderful world many years ago. All these years I have tasted numerous amazing whiskies and as a true whisky lover, I have also visited many distilleries in Scotland, with my backpack and camera. Ι have written many articles about whisky for travel blogs and websites in Greece such as Athens Voice and Mary Hop. I also run my whisk(e)y Facebook page (Giannis Whisky and Travel).

---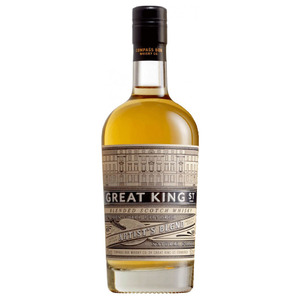 Compass Box - Great King Street Artist's Blend
With Great King Street we will rediscover the joys of blended Scotch whisky. All types of whisky drinkers can really enjoy this unique dram, from beginner to connoisseur. Fruity and spicy with a high proportion of malt whisky (about 50%). Seductive, and far too drinkable. High quality single Lowland grain, combined with Highland and Speyside malt whiskies and aged in 3 different types of oak casks. John Glaser did his magic tricks again! A great addition to the world of whisky.


43% Vol.
---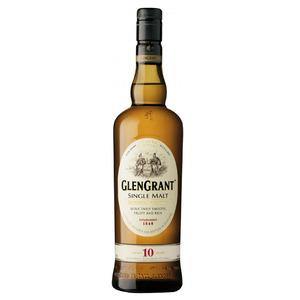 Glen Grant, 10 Y
This distillery was built in 1840 by the brothers John and James Grant. The construction of the Morayshire Railway, which was built right next to the distillery, was excellent for the supply of coal, peat and barrels and, more importantly, of course, the disposal of the whisky. This is one of the world's best selling single malts. Matured for 10 years in ex-Bourbon barrels, this Glen Grand was in 2013 awarded the title 'Single Malt of the Year' in its category.

40% Vol.
---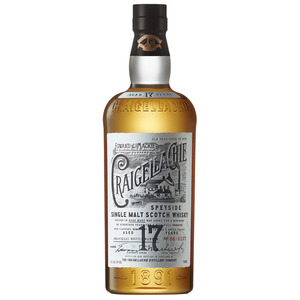 Craigellachie, 17 Y
The Craigellachie distillery was built in 1888 by P.J. Mackie and his business partner. Only 2 % of their production of maltwhisky is bottled as Single Malt. Contrary to the current trend of whiskies without an age indication, owner John Dewar & Sons decided to launch new or renewed bottles with his 5 distilleries, all of which have an Age Statement. It matured completely in barrels of American oak wood. Sweet, fruity and smoky, this is a fine example of the quality of this Speyside distillery.


46% Vol.
---
Glen Moray, 16 Y
In 1815, a beer brewery was built on the site of the distillery. In 1897 the brewery was converted into a distillery. The area of 'The o' Moray' was already known for its good quality barley at the time, because of the special climate in this area. This makes it 40 days longer in summer than elsewhere in Scotland. For this 16 year old Glen Moray one mainly uses Bourbon barrels, which are bought from the Makers Mark and Heaven Hill distilleries.


40% Vol.
---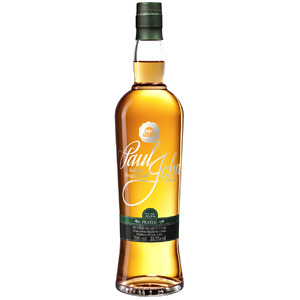 Paul John - Peated Select Cask
It is always interesting for the true explorer to taste an Indian peated single malt. Paul John whisky is made entirely of malted barley, like any scotch single malt (so you have nothing to worry about). A delicately peaty guy, smoky, sweet, spicy and extremely balanced. Bottled at cask strength without chill filtration and matured in ex-bourbon barrels. A magnificent and very interesting malt from Goa.


55.5% Vol.
---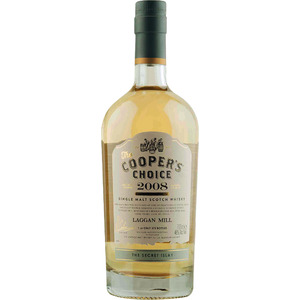 Coopers Choice - Laggan Mill, 8 Y
This whisky is an 8 years old, single cask bottling, matured from 2008 to 2016, of which only 400 bottles have been produced. The whisky is bottled by an independent bottler for the Cooper's Choice range. However, where this Laggan Mill comes from is a mystery, but it is said that Lagavullin is the distillery behind this whisky. This is a smooth whisky full of character with a sweet vanilla, fruity approach to a famous distillery. Certainly a must try.


46% Vol.
November 2017
November 2017 edition by Mandy Silver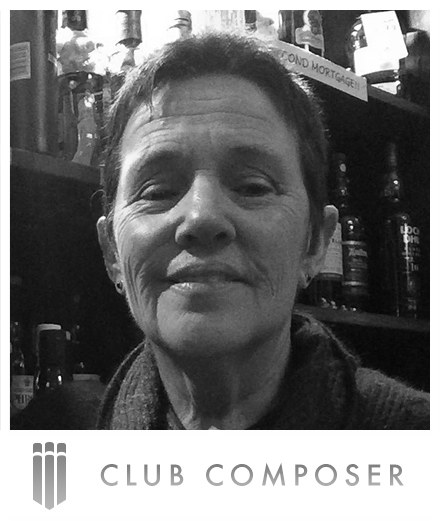 My name is Mandy Silver and I own and run Curly Coo Bar in Stirling, Scotland. From 2009 on, I have managed to accrue around 150 different Malts (which of course is only the tip of the iceberg!) and pleased to say I have tried every one of them – some more than once!

The Coo was voted Best Whisky Bar in Scotland in the Scottish Field Whisky Challenge in 2015 and Best Whiskey Bar in the World!! (a USA site – hence the 'e' in Whiskey) in 2011, 2013 and 2017.

Whisky is such an amazing drink – all different with their own characters. I hope you enjoy the drams I have chosen for you.

- Mandy Silver

---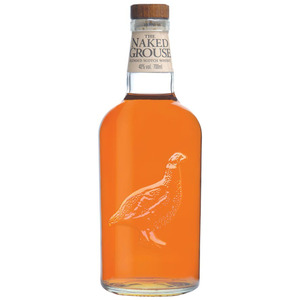 Naked Grouse
The Naked Grouse was first released as a smoother, sweeter addition to The Famous Grouse extended family but no longer forms part of The Famous Grouse family of blended Scotch whiskies. All whiskies for The Naked Grouse are produced with only natural ingredients and matured in first fill Sherry casks of Spanish oak which results in a soft taste with a full Sherry character. Made with Highland Park and The Macallan, two of the world's most famous malts.


40% Vol.
---
Ardbeg - Corryvreckan
An Islay whisky from the Ardbeg distillery, inspired by the famous Corryvreckan; one of the world's largest 'maelstroms' (water with enormous whirlpools). This water has been identified by the Royal Navy as one of the most dangerous stretches of water on the British Isles. The experiments for creating this Corryvreckan started in 1999. This whisky has only matured on French Oak barrels. On this,he thanks his fruity expression and spicy tones, which form the heart of his complex character.


57.1% Vol.
---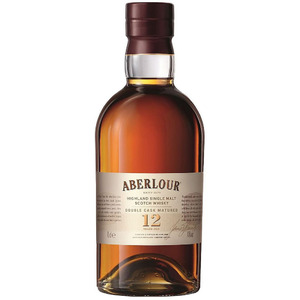 Aberlour, 12 Y - Double Cask Matured
In 1826, the original Aberlour distillery was founded by James Gordon. This 12 year old whisky is, as usual with most of Aberlour's standard bottlings, 'Double Cask Matured'. For maturing Bourbon and Sherry casks are used. At the desired age, both types are combined ('marriage'). The bourbon cask give vanilla-like aromas to the whisky, while the Sherry casks provide more strength, sweetness and spiciness. Sherry casks, especially those of the Oloroso type, give the whisky darker a darker color.



40% Vol.
---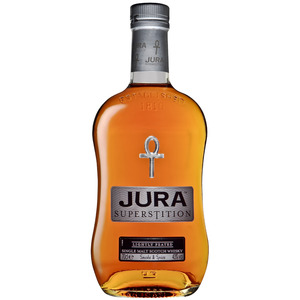 Jura - Superstition
Isle of Jura is said to be a superstitious Island. Peat is never cut before May and haystacks built in a clockwise direction. The ancient Egyptian symbol of the Ankh cross on the Jura Superstition bottle is rumoured to bring good fortune. If poured with the Ankh cross in the centre of your palm, they say luck will follow. This whisky is crafted from a selection of Jura single malt whiskies of different age and of which 13% is heavily peated. From the magical Isle of Jura in a world of it's own.


43% Vol.
---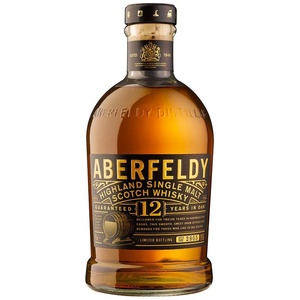 Aberfeldy, 12 Y
The distillery is located on the river Tay. John Dewar was the founder of this distillery in 1846, but his 2 sons made the company grow. As part of the series 'The Last Great Malts', this 12 years old was given a new look as one of the first whiskies, . But he remains the same soft whisky he was always. Fruitfulness, combined with tones of vanilla, honey and light spiciness.

40% Vol.
---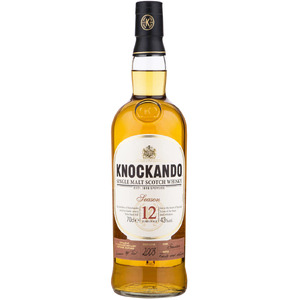 Knockando, 12 Y
This distillery stands of the river Spey, making it a Speyside Whisky. The name is derived from Gaelic 'Cnoc-an-dhu', meaning 'little black hill'. Although distillation is continued throughout the year, each year of production is still referred to as a 'season' at the Knockando distillery and you will see the year of production on each bottle. Matured in refill bourbon casks, this is a delicate fruity dram with fresh almond notes.

43% Vol.
October 2017
Tasting Club October 2017 by Alexander Sourmpatis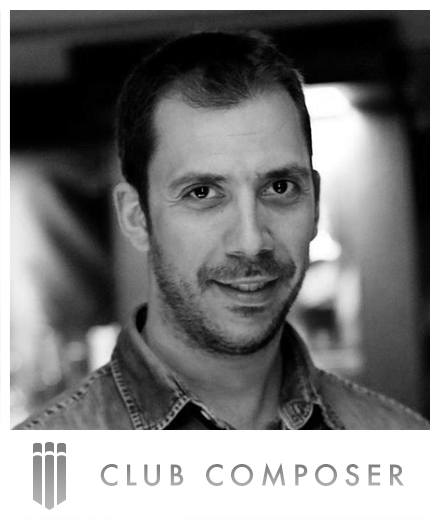 My name is Alexander Sourmpatis from Greece. Along with all I've done, I was certified for the BAR-5 program in New York, passed with distinction the Level 2 in Spirits of the Wine & Spirit Education Trust and develloped the cocktail program at The Mira hotel in Hong Kong. I've also trained local bartenders in Seoul, South Korea and in various other countries in Europe and the Middle East. I am honored to be able to present you this month's edition of Whisky Tasting Club and I hope you will enjoy this selection of these 'must taste' whiskies...



---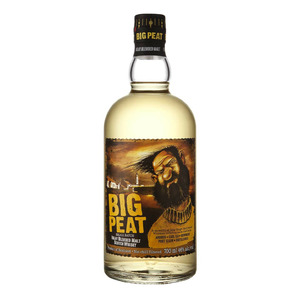 Douglas Laing - Big Peat
Big Peat is a blended malt of Islay. Blended from Ardbeg, Bowmore, Caol Ola and Port Ellen (!) malts, this whisky is an absolute winner. We will never know how many Port Ellen is in the bottle, but it brings elegance and balance to the rest of the young malts. Big Peat is bottled in different alcohol contents and certainly if you can lay your hand on a cast strength, immediately open the bottle!

46% Vol.
---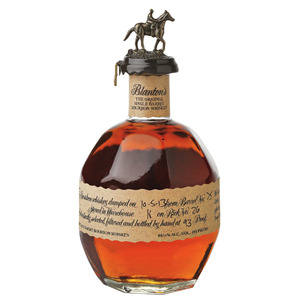 Blanton's Original Single Barrel
The whiskey that set high standards of all single barrel bourbons worldwide. Bottled in Kentucky at Buffalo Trace distillery. All bottles come from the middle sections of the famous warehouse 'H', and the whisky has a good balance between sweetness, citrus and oak. It is aged 6 to 8 years and the specific warehouse brings more rapid aging results due to its metal construction.


46.5% Vol.
---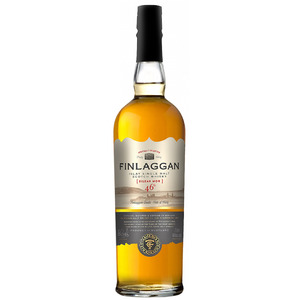 Finlaggan - Eilean Mor
This expression has been bottled at a slightly higher strength than earlier – non cask strength- Finlaggan releases. The whisky comes from an undisclosed distillery on Islay. It's well known that Finlaggan used to be a Lagavulin, now we don't know if it still is. There is no distillery known making it, though we have some hints it may be, apart from Lagavulin, a Caol Ila or a Laphroaig. It is named after Finlaggan Castle, the seat of the feudal Lord of the Isles.

46% Vol.
---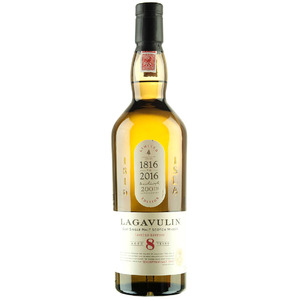 Lagavulin, 8 Y
The Lagavulin distillery was founded in 1816 and is located on the southern coast of Islay, where the' Lords of the Isles' reigned centuries ago and their fortress kept out strangers. Lagavulin celebrated their 200th anniversary with this Limited Edition, inspired by the visit that Alfred Barnard made to the distillery in 1885, when he tasted a whisky which he considered to be "exceptionally fine". The whisky matured on refill barrels of American oak.




48% Vol.
---
Mackmyra - Iskristall
It all started with 8 friends in a ski resort. Now the Mackmyra malts are produced in 2 distilleries, using ingredients, all available within a radius of 120 km from Mackmyra village. This bottling of just 300 bottles, finished in ex-Pedro Ximenez drums, is part of the Mackmyra Seasonal's Collection, a series of limited editions with an unusual finish. Mackmyra is constantly trying to evolve. That's why there are many barrels in their warehouses with special characters to discover.

46.1% Vol.
September 2017
Tasting Club September 2017 by Frans Lambregts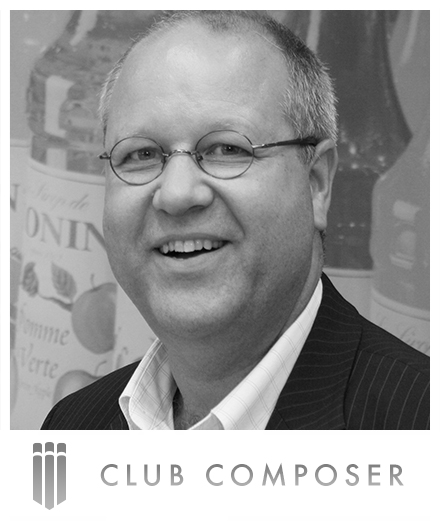 "Born in the year that John F. Kennedy was killed, Reinier Paping won the 'Elfstedentocht' and Glenfiddich was introduced as the first single malt whisky in the Netherlands. I grew up in Amsterdam in the backyard of the local Wine Shop - 'Winery'. How striking my study Chemistry: or was my purpose 'Alchemy and finding the life elixer'? The passion for a fair product came around that time. Very honored to compose this Club edition for you in the year of my 25th anniversary in the spirits industry."

- Frans Lambregts, General Manager Fine Drinks
---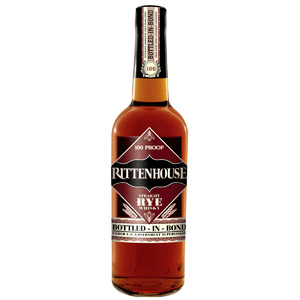 Rittenhouse Rye - Bottled in Bond
A special and classic Rye Whisky. Coming from one of the 3 remaining original Rye distillers. Ride house has been produced since the beginning of the last century and is loved by bartenders and whisky lovers. Perfect in a Manhattan or Old Fashioned and nice spicy to purely enjoy. Rittenhouse Rye is a bottled-in union under American law; the distillate must have been produced in 1 distillery during one distilling season under the supervision of the US authorities and must have been aged for at least 4 years. Always 100 Proof.

50% Vol.
---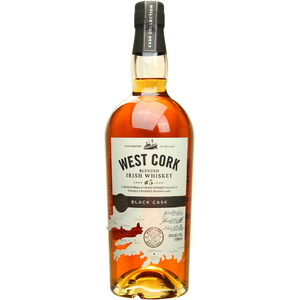 West Cork - Black Cask
A few decades ago, one dominant distillery for all Irish brands produced spirit. Luckily, the number of distilleries in Ireland also increases. West Cork is Ireland's most southern distillery. West Cork only uses pot stills for production. Black Cask is aged on first fill Bourbon barrels with a finish on extra-burned barrels. This gives a beautiful vanilla sweetness.

40% Vol.
---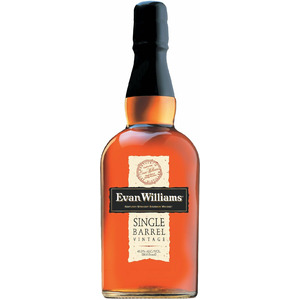 Evan Williams - Single Barrel Vintage
One of my personal highlights this year were the visits to different distilleries in Kentucky USA. Europeans are 'barrel managers'; What type of barrel can we add to the whisky? The Americans put the priority at the beginning of their whiskey process; The ingredients, the composition of the 'mash' and the type of yeast. After distillation the wait is on how the whiskey will develop in the barrel. This Evan Williams Single Barrel Vintage will remain with you; the only Bourbon with harvest year listing.

43.3% Vol.
---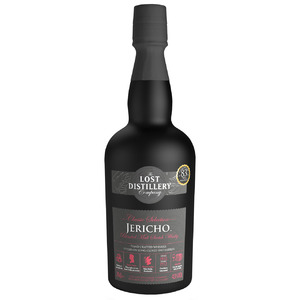 Lost Distillery - Jericho Archivist
De missie van The Lost Distillery Company is om nieuwe expressies te creëren van legendarisch Schotse whiskydistilleerderijen, die al langer dan een eeuw geen whisky meer produceren. De Jericho-distilleerderij sloot haar deuren in 1913. Met behulp van diepgravend onderzoek heeft een team van experts nu het smaakprofiel van Jericho nieuw leven ingeblazen. Daarvoor hebben ze vakkundig een aantal single malt whisky's van moderne distilleerderijen geblend. Het resultaat is indrukwekkend.

43% Vol.
---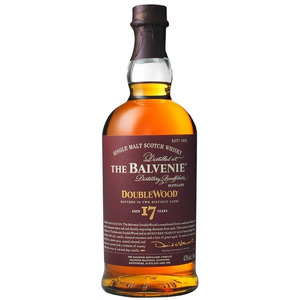 Balvenie, 17 Y - Doublewood
My first acquaintance with Balvenie was in the late 80s with The Balvenie Classic 18 Y. I still keep a little remainder, of which I take a nip every year. Although the alcohol content has fallen drastically, it remains a beautiful product. In 2012, this 17 year old DoubleWood was released at the 50th anniversary of Master Distiller David Stewart. He is undoubtedly the "inventor" of finishing and with this edition he approaches the Classic 18 Y with which he has indulged me for thirty years. Super!

43% Vol.
---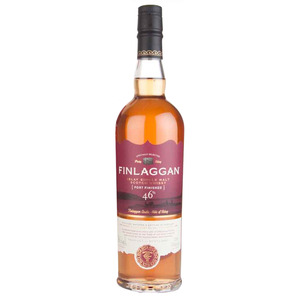 Finlaggan - Port Finished
A real 'value for money' whisky. Jim Murray once wrote: "Brilliant, this is simply awesome. If you do not get a bottle of this, you'll regret it for the rest of your life." This Old Reserve with a finish on Port pipes is highly recommended. Clear Islay features, complemented by the soft tones of matured port. The higher alcohol percentage helps to enhance the flavors. Be sure to purchase a bottle soon. Finlaggan Finish Port Finish appears to be available limitedly.

46% Vol.
August 2017
Tasting Club Augustus 2017 by Derek Mather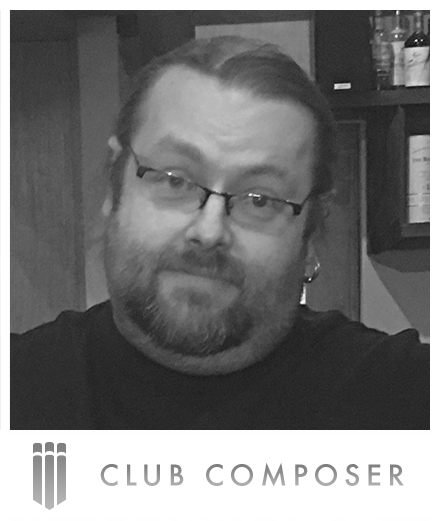 Hi there, I'm Derek Mather, born and bred Scot; owner and chef of Artisan Restaurant and whisky snug. My love for whisky started as a boy of sixteen, when my father gave me a Glenlivet 12 Y at Hogmanay. When I opened my restaurant 9 years ago I put 60 bottles of my collection on the bar and this has now grown to just over 3000 bottles of whisky over the years, of which Bruichladdich is my favourite.
---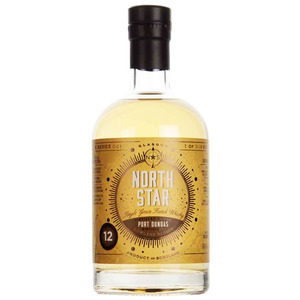 North Star - Port Dundas, 12 Y
Glasgow's Port Dundas distillery was built in 1811 at the highest point in the city. Another distillery, Cowlairs, started operation soon after and in 1860 the 2 sites merged. However, in 2011 the new owner Diageo decided to close the distillery. This particular one is their Single Grain Scotch whisky which was distilled in August 2004 and set aside to age until October 2016, when it was bottled by North Star Spirits with an outturn of 318 bottles.


58.8% Vol.
---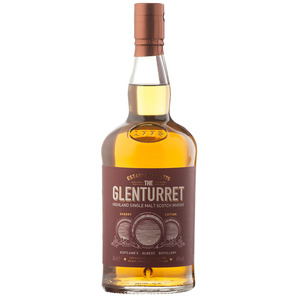 Glenturret - Sherry Cask
The Glenturret distillery is the oldest working distillery in Scotland, where' The 5 men of Glenturret' still highly value true craftsmanship. In 1775, the first (then illegal) distillery called Hosh Distillery, was built and changed its name in 1875 to Glenturret. This Sherry Cask Edition is matured on a combination of American and Spanish oak oak, previously used for Sherry. This gives a taste of sweet herbs with soft oak wood in the background.

43% Vol.
---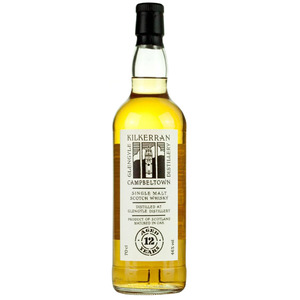 Kilkerran, 12 Y
After a quarrel with his brother, when he owned the Spingbank distillery together with him, William Mitchell built his own distillery in 1872, which he called Glengyle. After the original release in 2016, it would be this 12 years old, that would become Kilkerran's standard bottling. After initial delivery problems, it is now available again. This whisky matured on a combination of 70% Bourbon and 30% Sherry casks. Un-chill filtered and without coloring. A classic whisky of old-fashioned quality.


46% Vol.
---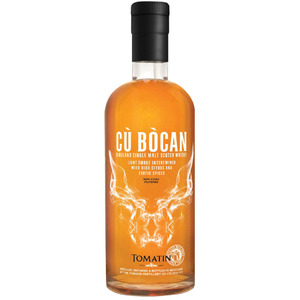 Tomatin - Cù Bòcan
The Tomatin distillery produces a slightly peated (15 ppm) whisky for the blended industry one week a year. Only a small quantity of Tomatin is marketed as Single Malt whisky, most of it used for blended whiskies. This has now been done for this bottling. The whisky has matured on a combination of virgin oak and Bourbon and Sherry barrels and is un-chill filtered. It is an initial batch of 18,000 bottles.

46% Vol.
---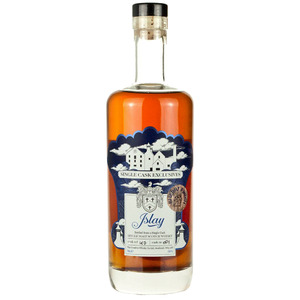 Single Cask Exclusives, Islay
Creative Whisky Company was founded in 2005 by David Stirk, who previously worked for The Whisky Magazine and Cadenheads in Campbeltown. This is a single malt whisky from an unnamed Islay distillery, bottled by The Creative Whisky Company in their Single Cask Exclusives; a series of affordable single cask bottling. This is bottled in 2017 at 50%.

50% Vol.
---
Paul John - Brilliance
From GOA in India and, as expected, angels get a whopping 8% share compare to our average of 2% a year. 3000 litres of spirit a day is being produced. Once they are filled into American white oak casks they are stored in an underground cellar. This fantastic whisky is a nice bourbon cask whisky with demerara sugar, cinnamon and honey on the nose. On the pallet, sweet and spicy with honeycomb with a slight hint of cocoa.

46% Vol.
July 2017
Tasting Club July 2017 by Sietse Offringa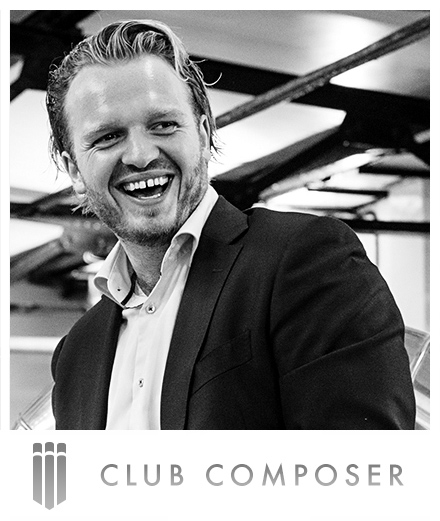 Hello whisky lover!

Thank you for considering this Whisky Tasting Collection Club edition. I am Sietse Offringa, Brand Ambassador for Edrington in Europe. I visit over 20 different countries annually to talk with professionals, press and enthusiasts alike about my favourite topic: whisky. I grew up with it and am proud to be part of an industry filled with wonderful people, passion and history. And I love to share 6 of my all-time favourites with you!

---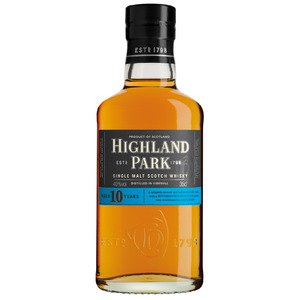 Highland Park, 10 Y
The Highland Park distillery is located on the Orkney Islands north of mainland Scotland. The legal distillery was established in 1825. The barrels used to age the new spirit are refill, Bourbon and Sherry barrels. This whisky is an exclusive variant, only available on the Dutch market. Max MacFarlane, one of the Master Distillers of Highland Park, has found a perfect balance between soft smokiness and a sweet, spicy finish for this 10-year-old whisky.

40% Vol.
---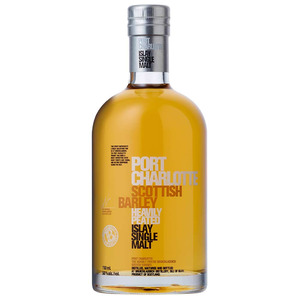 Bruichladdich, Port Charlotte Scottish Barley
The Port Charlotte distillery was built in 1829 by Colin Campbell. This whisky is entirely distilled from indigenous Scottish barley varieties. The spirit is peated to a sturdy 40 ppm. The casks have been carefully selected by Master Distiller Jim McEwan, who states that, in order to enhance the character of younger whisky, an alcohol prcentage of 50 is ideal. At lower percentages, the aromas of the wood are more pronounced. Beautiful balance between the floral elegance of Bruichladdich and firm peat smoke.

50% Vol.
---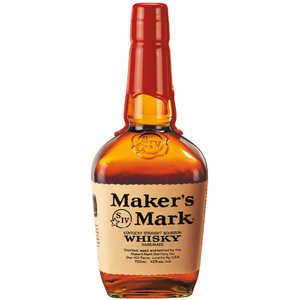 Maker's Mark, Red Top
I was a Scotch boy when I learned to appreciate whisky. Only Scotch, preferably malt. Fortunately I came to love whiskies from all over the world, for every country makes their own great whisky in their own way. The hand-dipped bottle of Maker's Mark was one of these eye-openers. Full-flavored, round and an easy finish. Great combination of sweet corn and gentle winter wheat. And a perfect match for raw blues music.


45% Vol.
---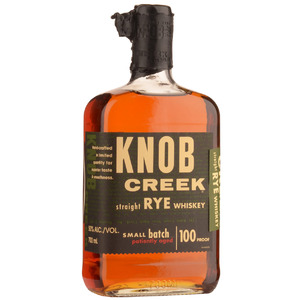 Knob Creek Rye
When you have a bourbon, you should also have a rye. Slightly more spicy because of rye being the dominant grain in the mash bill and still full-flavoured from the American white oak barrels. Knob Creek specifically has nailed this. Round mouth feel, versatile for cocktails due to the high ABV and a lasting impression in the finish. Named after the boyhood home of an iconic protagonist for equality: Abraham Lincoln.


50% Vol.
---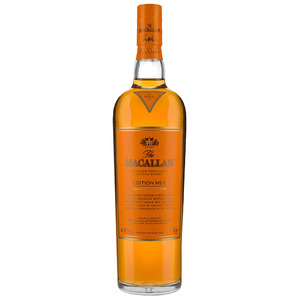 The Macallan - Edition 2
A feast of flavours chosen by a quartet of masters. Macallan's Whisky Maker Bob Dalgarno teamed up with the Roca brothers from El Cellar de can Roca (in Barcelona, voted the best restaurant in the world several times in a row). These gents brought their preference and unique take on flavour to the table for Edition 2. They even printed the recipe on the box! Rich, sherry-style, 48.2% ABV. Liquid happiness!


48.2% Vol.
---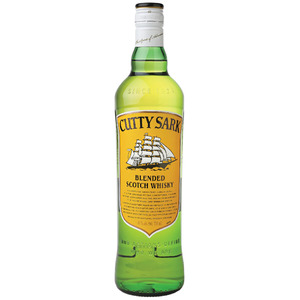 Cutty Sark
The Wine & Spirit Merchants Berry Bros, founded in London in 1698, launched this blended Scotch in 1923. It was named after the fastest clipper that at the time sailed across the world's seas: the Cutty Sark. Due to the high quality requirements of Berry Bros, Cutty Sark has developed into a premium brand of excellent quality. When the blending of the barrels is complete, the blend is left to mature for another 6 months or so before the whisky is bottled.

40% Vol.
June 2017
Tasting Club June 2017 by Wullie Macmorland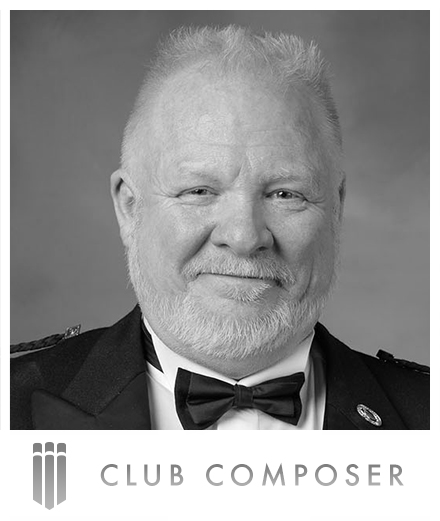 I'm Wullie Macmorland, Keeper of the Quaich, born and bred Scot, now living in the Netherlands for 40 years. My whisky life began when the father of my best friend poured me a whisky to warm up after a hunting party, I was just 13. In the year 2017, 46 years later, 30 years owner of Dutch's oldest whisky restaurant HIELANDER, organiser of the Hielander Whisky Festival and the Meeting of the Minds symposium whisky in Scotland. I also write for several whisky magazines on whisky and food, I am also the Founder and President of the Ben Nevis Whisky Club Alkmaar.
---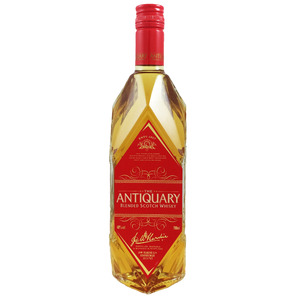 Antiquary
The distillery was established in 1897. The new spirit is left to mature in refill Sherry as well as ex Bourbon barrels. The water used for whisky production comes from the Alt-na-Frith Burn. Only a small amount of Tomatin is marketed as Single Malt Whisky, the majority is used for blended whiskies, as is this 'entry issue' of the Antiquary blended Scotch whisky range.

40% Vol.
---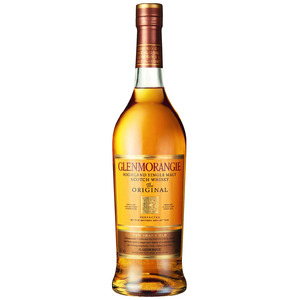 Glenmorangie, 10 Y - Original
Ever since the establishment of the distillery in 1843, Glenmorangie has been combining tradition and innovation resulting in award-winning whiskies worldwide. The stills are the highest in Scotland, so that only the lightest and purest vapors reach the highest point and condensate . This whisky has been matured by the 'Sixteen Men of Tain' for 10 years on Bourbon barrels (American Mountain Oak casks) in the traditional warehouses of the distillery. To guarantee optimum taste, they use the barrels only 2 times.

40% Vol.
---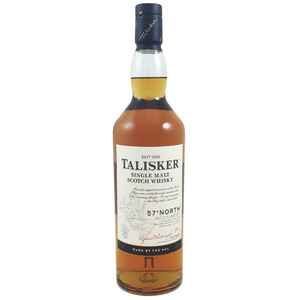 Talisker - 57 North
The only distillery located on the island of Skye, founded in 1830. Talker 57° North refers to its location at the 57° latitude and has matured in carefully selected American oak barrels. Bottled at an appropriate strength of 57%, the strength and uniqueness of Talisker stand out even better. With its above-average peat aromas and salty, spicy character, Talisker is a real powerhouse; a malt you have to learn to drink. "Talisker: The golden spirit of Skye.

57% Vol.
---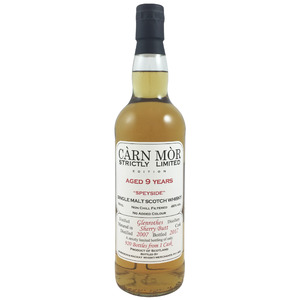 Càrn Mòr - Glenrothes, 9 Y
Morrison and Mackay are independent Scottish bottlers. This family business is committed to offering the best that Scotland has to offer. The experience of 3 generations of Scotch Whisky, its own bottling and blending facility and a dedicated team ensure a product of fantastic quality. This Single Barrel whisky comes from a Sherry Butt, distilled in 2007, of which only 920 bottles have been bottled. A traditional Glenrothes, but with an extra twist of the Sherry.

46% Vol.
---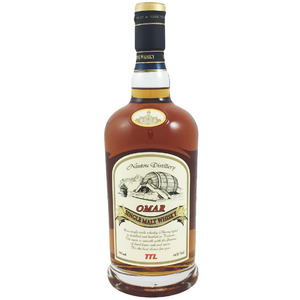 Omar - Sherry Cask
The Nantou Distillery in central Taiwan is one of a number of distilleries owned by the state, but the only one making whisky. They began to produce the whisky back in 2008, the mash, wort and wash then produced by a nearby brewery. In 2010 a German mash tun and washbacks were installed to produce its own wash. 100% malted barley is used to distil this single malt. This expression was aged in Sherry casks, is non-chill filtered and without coloring.

46% Vol.
---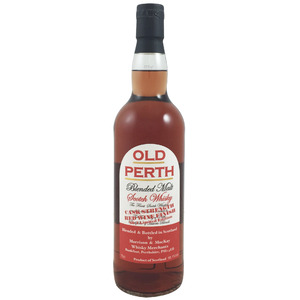 Old Perth - Red Wine cask
This Old Perth is a blended whisky, released by the Master Blenders of Morrison & MacKay. It is a blend of specially selected malt whiskies, which have had a finish in red wine barrels. Bottled at 58.1%, this whisky is a cask strength without coloring and non chill-filtered. Red fruit and dark chocolate, clear Sherry tones; all wrapped in a jacket of sturdy red wine.

58.1% Vol.
May 2017
Tasting Club May by Yiannis Korovesis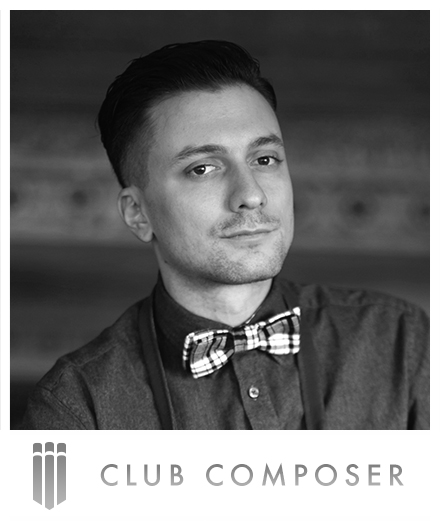 I am Yiannis Korovesis and I am working in the drinks industry for more than 15 years. Founder of Bitterbooze.com, Greece's biggest and longest running drinks specialized website. A bartending instructor for Le Monde Institute of Hotel & Tourism studies and recently the owner of Borsalino bar in Athens. I've visited dozens of distilleries across the world, as well as wineries and bodegas. A certified sherry educator and a foodpairing.com ambassador. But most important, a devoted whisky lover.
---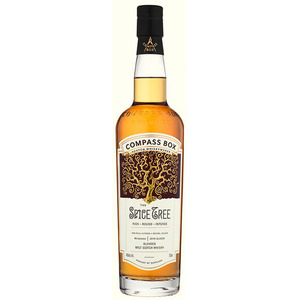 Compass Box - Spice Tree
Inspired by the blending pioneers of the early 19th century, John Glaser, the founder of Compass Box, creates original new whiskies by blending different (malt) whiskies of various ages. Glaser invented an entirely new maturation process. After the first maturing on first-fill Bourbon barrels, the whisky is transferred to refill barrels with heavy-duty cask heads from new French oak. 3 toasting levels are applied to obtain more complexity. This second maturation may take up to 2 years.

46% Vol.
---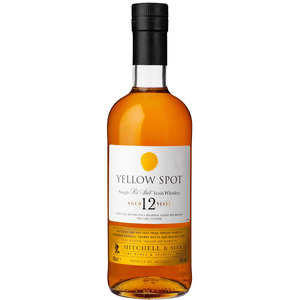 Yellow Spot, 12 Y
This amazing whiskey reflects exactly the style of old traditional Irish whiskies. A single pot still, what means that it has been made from malted and unmalted barley, that Mitchell and Sons still produce, as they did lots of decades before. A super finely made whiskey, aged for 12 years, giving out generously sweet fruity notes and some wine flavors. All three different types of barrels that have been used to age this beauty contribute to its high complexity. If you love Irish whiskey that's one you should definitely try.

46% Vol.
---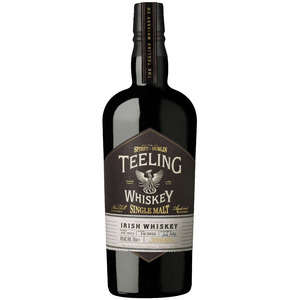 Teeling - Single Malt
Teeling was founded by Jack Teeling. After years of service to the Cooley distillery, he started for himself. First as an independent bottler, with the aim of distilling himself again. With this Single Malt, the first generation of Teeling whiskies is complete. Despite the 'No Age Statement', the oldest used whisky has matured for 23 years. 5 different types of wine casks have been used: Sherry, Madeira, Port, Bourgogne Blanc and Cabernet Sauvignon. This combination is unique in Irish whisky and gives it a unique character.

46% Vol.
---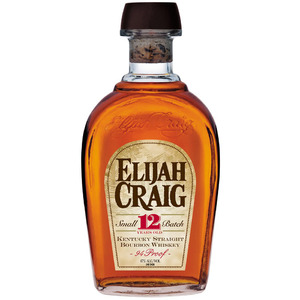 Elijah Craig, 12 Y - Small Batch
I don't know whether Elijah Craig indeed was the first to produce bourbon as we know it but I know for sure that this is a typical American whiskey that showcases the charring technique of the barrels. So, you get straightforward aromas of vanilla, toasted wood, caramel and spicy fruits when you approach your nose close to your glass of Elijah Craig. Creamy texture and mouthfeel, along with corn sweetness, make this a very friendly and palatable, sipping whiskey. And with 12 years on its back. And we all know what that means in the states, don't we?

47% Vol.
---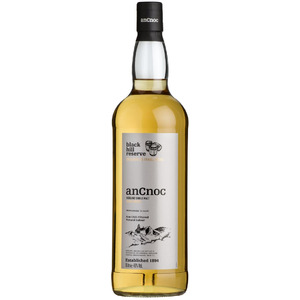 AnCnoc - Black Hill Reserve
In 1892, John Morrison bought the estate as well as the farmhouse Knock in the Highlands. Knockdhu means 'black hill'. The whisky is bottled as a single malt under the name AnCnoc, which also means 'black hill' in Gaelic. Black Hill Reserve is a No Age Statement whisky with no artificial coloring and no chill filtration. Released as one of 2 Travel Retail expressions, launched in the first half of 2015, this is an impressive single malt which matured in first fill ex-bourbon casks.

46% Vol.
April 2017
Tasting Club April
In the coming months, a number of whisky experts and enthusiasts will be composing more editions for you. This month of April our team again has collected some 'must-tastes' for you. It has become a nice, wide selection of Scots, of which 2 Islay's, 1 Highland and 1 Speyside, accompanied by 2 'World Brothers'. Just because we see that the demand for non Scotch whisky increases and our members are curious about what the rest of the world has to offer in fine-malts.

Enjoy!


---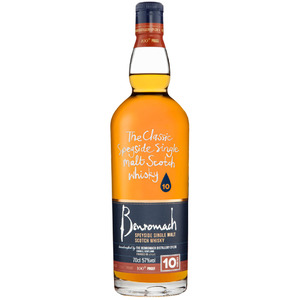 Benromach, 10 Y 100º Proof
With Benromach's restyling, also this 100 Proof is added. Aged for 80% in bourbon barrels, for 20% in sherry hogs heads and a finish of one year on first-fill Oloroso casks. Bottled at 57%. The designation '100 Proof 'originates from the imperial system, and translates to the metric 57%. 'Proof' is derived from the ancient practice of skeptical sailors to test the strength of their rum ration. To this end, they mixed the drink with gunpowder and if the mixture ignited, the strength was "proved".

57% Vol.
---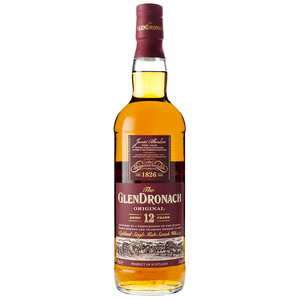 Glendronach, 12 Y
The Glendronach distillery was originally built in 1826 but has been out of use for ages. After its reopening in 2002, the complete range from 12, 15 and 18 years old was reintroduced in 2009. The character of this whisky arises from a combination of the Glendronach own malted barley, peat and water from the Highlands. This malt matured for 12 years in a combination of Oloroso and Pedro Ximenez barrels. Silver medal winner in the International Wine & Spirit Competition 2013.

43% Vol.
---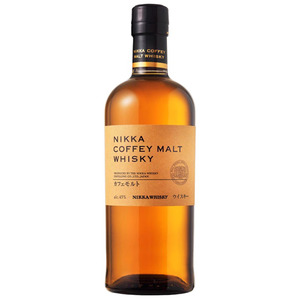 Nikka - Coffey Malt
Japan can be counted in with the serious whisky producing countries. So serious, that the Miyagikyo distillery could well afford itself an experiment and presented this whisky as the result. Normally column stills are only used for the production of grain whisky. However, Nikka distilled a herd of 100% malted barley in their Coffey stills; an older type of column still, developed by Aeneas Coffey. The result is a surprisingly rich whisky with remarkable smoothness.

45% Vol.
---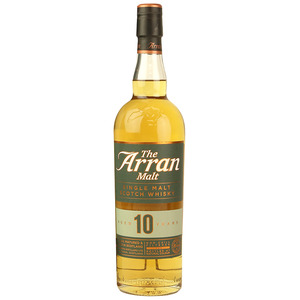 Arran, 10 Y
The distillery uses unpeated malt in the production process. Therefore the Arran whiskies do not have the typical smoky flavor, like other Island whiskies. This 10 year matured malt is presented as Arran's base-malt with age indication. It is a classic Arran with the known characteristics of this distillery; soft sweet, fresh and fruity with delicate notes of barley. In 2014, twice awarded with the gold medal of the World Whisky Awards and Silver at the International Spirits Challenge.

46% Vol.
---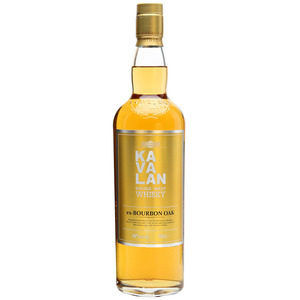 Kavalan - Ex Bourbon Oak
After several single cask, cask strength bottlings under the soloist-label, Kavalan thought it was time for a more continuous version. About 4 years fully matured in a combination of first- and refill casks. Reduced in strength with local spring water to 46%. The whisky is filtered cold, however at a higher temperature than usual. This leaves more flavors preserved in whisky, while it is completely clear.

46% Vol.
---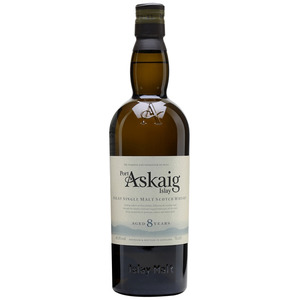 Port Askaig, 8 Y
Specialty Drinks is an independent bottler, who focusses on bottling small batches from different Islay distilleries. This 8 Years Old Port Askaig is the youngest so far with age indication and was selected from a series of exceptional barrels Islay single malt and is being part of a series of Islay classics. Also with this 8 years matured malt, it's not announced by which distillery this malt was originally produced, but you can appropriately assume that, aigain, it's Caol Ila.

45.8% Vol.
March 2017
Tasting Club March by Reinhard Pohorec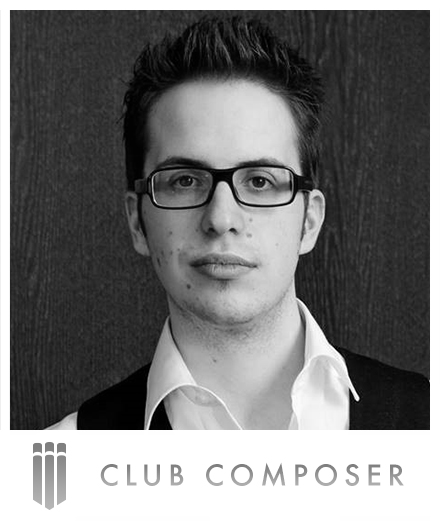 At the age of 27, Reinhard Pohorec has gained wide recognition as international sensory and spirits expert, encompassing everything related to smell, taste, aroma and flavour, with a particular focus on fortified wines and spirits. Pohorec has many titles to his name including Certified Advisor of Spirits, Mixology Newcomer of the Year, World Class Bartender, Sake Sommelier as well as the world's youngest Cognac and Sherry Educator. He composed this edition, relating to his personal encounters with the passionate creators of the whiskies he presents to you; "The League of Extraordinary Gentlemen", as called by Reinhard.

---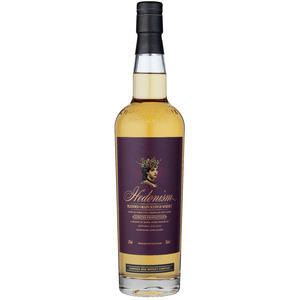 Compass Box - Hedonism
Master distiller John Glaser started his own blending company in 2000, always doing things slightly different: full of transparency, focusing on best quality spirit, wood influence and constantly challenging traditions. Hedonism is a luscious Grain Whisky, blending together the juice from different Scottish distilleries, aged in first fill American standard barrels and rejuvenated hogsheads (slight variances from batch to batch).

43% Vol.
---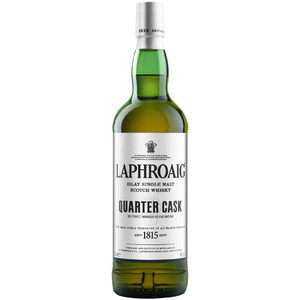 Laphroaig - Quarter Cask
The first impression might be rather severe, bold, a little rough around the edges. Laphroaig Single Malts, as their master distiller John Campbell, are characterful creatures, but on second glance, you'll discover a most charming grin, heartfelt sincerity and warmth. Big, long lasting impressions, smoke, peat, a smoldering camp fire – an intriguing mix of wild nature and luring comfort.

48% Vol.
---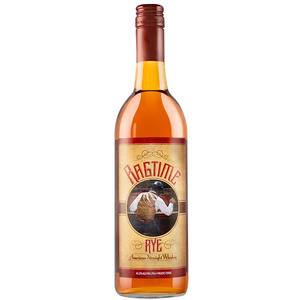 Ragtime - Rye
It takes hard work, dedication and courage to start a distillery from scratch, even more so in the middle of New York City. Allen Katz has been a leading expert and figure in the spirits industry in the United States. However at the New York Distilling Company he truly feels at home now. Fabulous gin, old school Rock & Rye and the fairly recent addition to the family Ragtime Rye: NYDC boasts an array of top-notch spirit.



45.2% Vol.
---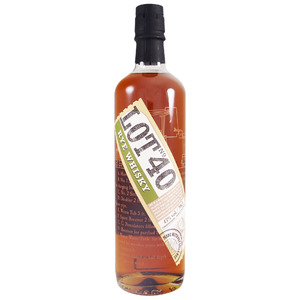 Lot No 40 - Rye Whiskey
From an early age some of us have big plans and clear visions: whether they want to become a heroic firefighter, astronaut or doctor of medicine. Rarely though do we hear people aspire to call themselves whisky professor. Dr. Don Livermore is just that, due to his MS and Ph.D. in Brewing & Distilling from Heriot Watt in Edinburgh. As master blender for Hiram Walker / J.P. Wiser's he's the go-to expert on all things grain, distilled and aged in wood.

43% Vol.
---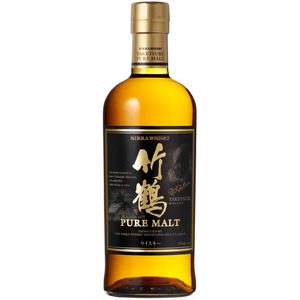 Nikka Taketsuru - Pure Malt
Dedication, dignity, passion, perfection. Japanese culture exerts fascination unlike any other, breeding craftsmen who honor tradition, foster their skills and create products of highest standards. This is certainly and particularly true for Japanese whisky, which evolved from a little known curiosity to a serious all-time classic on the global whisky map. It's because of gentlemen like Shinjiro Torii and Masataka Taketsuru that we get to indulge on these precious liquids full of harmony and balance.


43% Vol.
---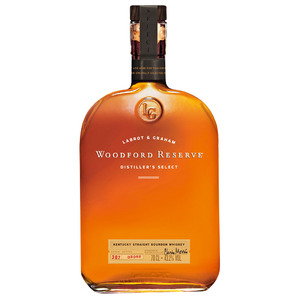 Woodford - Reserve
If you were a connoisseur, back in the day Single Malt Scotch was the only way to go. Only over the past couple of years American Whiskey and Bourbon in particular re-gained their places among the finest brown spirits there are. Woodford Reserve has been at the forefront of highest quality Bourbon and Chris Morris perfectly balances tradition with modern elements, technique and craft.


43.2% Vol.
February 2017
Tasting Club February 2017
Dear Club member,

As days become longer and nights become shorter again, we'd like to present you 6 whiskies that our Tasting Collection expert team chose. Each with a different style and signature. Because that's what we feel is most important about tasting whisky; learning about the background of distilleries and the people who produce them with passion. And finding your favourites amoungst them. We hope you enjoy this next trip on our whisky adventure!

Cheers!
---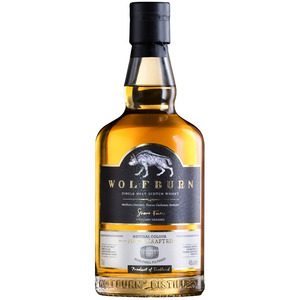 Wolfburn - First Release
Wolfburn is located on the outskirts of Thurso and is the northernmost distillery of mainland Scotland. In principle, only unpeated malt was used, but since 2014 they started making also peated whisky. Master Distiller is Shane Fraser. He previously worked at Royal Lochnagar and Oban and was Distillery Manager at Glenfarclas for 7 years. This malt was distilled from unpeated malt and matured on quarter casks from Laphroaig. Despite his youthfulness he has structure and a nice balance. A beautiful, pure, honest, whisky with sometimes a trace of smoke from the casks.


46% Vol.
---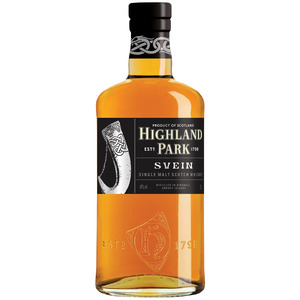 Highland Park - Svein
The Highland Park distillery, founded in 1825, is located on the Orkney Islands, north of Scotland. Svein was the Viking chieftain, whose legendary acts constitute the heart of the 'Orkneyinga saga'. This bottling is part of Highland Park's new 'Warrior series'. Along with Einar, Harald, Sigurd, Ragnavald and Thorfinn honored again as Highland Park Nordic heritage. The differences between the different warriors are reflected in the proportion of European oak barrels Sherry which are used for the different bottlings.

40% Vol.
---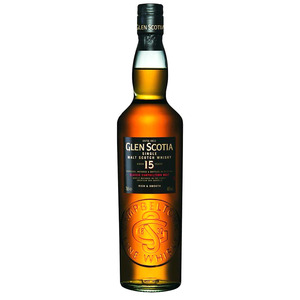 Glen Scotia, 15 Y
Glen Scotia was founded in 1832 and is one of the 3 distilleries, still active in the Campbeltown region and also one of Scotland's smallest distilleries. Each barrel is selected and judged by the Master Blender, John Peterson. This one matured for 15 years on barrels of American oak and is bottled un-chill filtered at a strength of 46%. A full, rich and complex whisky with a nice balance between sweet, fruity, fruity, spicy and bitter tones.



46% Vol.
---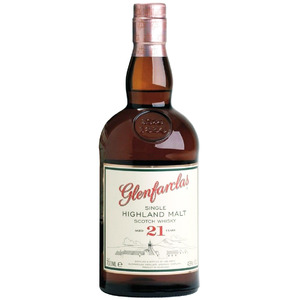 Glenfarclas, 21 Y
The 3 wash stills and 3 spirit stills at Genfarclass are not heated with steam, but with gas burners under the stills; something very unusual at Scottish distilleries. The new spirit matured in new sherry casks, but also on refill sherry casks. The water comes from the streams of Ben Rinnes. This malt won 'Silver Outstanding' at the International Wine & Spirit Competition and 'Master' on the Speyside Single Malts 19-30 YO 2015.

43% Vol.
---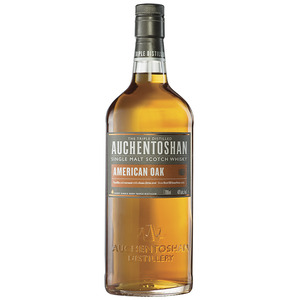 Auchentoshan - American Oak
Auchentoshan is distilled from malted barley, non-peated. A special feature of this single malt is the 100% triple distillation, which yields a particularly soft and smooth whisky. Auchentoshan is unique in this, not only in the lowlands but in the whole of Scotland. This single malt whisky has a delicate character from aging in only first fill ex-Bourbon barrels from the United States.

40% Vol.
---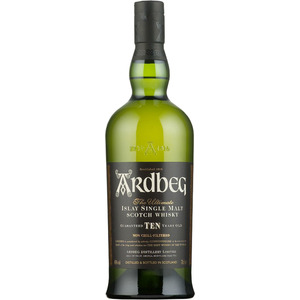 Ardbeg, 10 Y
The Ardbeg distillery is located on the south coast of Islay. All the beautiful delicate iodine aromas of Islay are represented in this malt. To maintain all existing and authentic fragrances they decided at Ardbeg not to chill-filter the whisky. The maturation of the new spirit of Ardbeg takes place in new and refill bourbon casks. The rich flavors, smokiness and peat, melt together into a whisky of absolute wealth of flavor.

46% Vol.
January 2017
January 2017 by Steve Prentice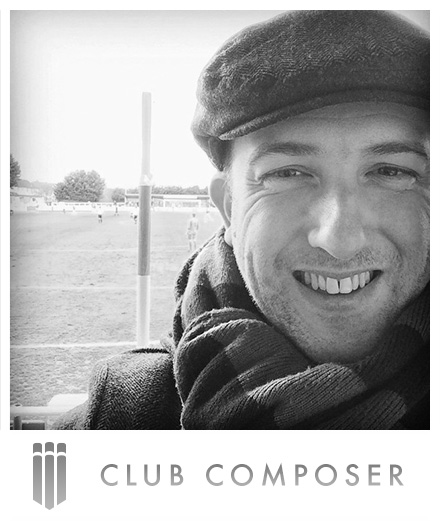 I'm Steve from Somerset Whisky Blog, a review, news and opinion website based in the UK. I have toured 60+ distilleries, mostly in Scotland, but also elsewhere in the UK. I have gone from being a "peat freak" to a "sherry bomb" lover, and these days I like a broad selection of tasty, affordable whiskies that I can enjoy without having to spend too much time appreciating them, I like them to be good from the get go.
With that in mind, here is my personal selection…

---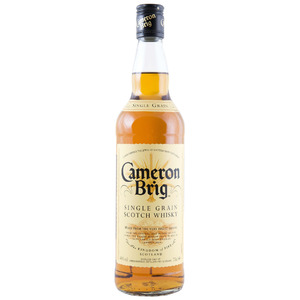 Cameron Brig
Cameron Brig is a defamation of Cameronbridge. Founded in 1824 as Cameron Bridge by John Haig in 1824, it was also known as the Haig distillery. This is a young single grain, which is quite light in character. Young grainwhisky can often be a bit hard and sharp in tone, but that is not the case here. Pleasantly soft and with a fruity sweet, this is an easy drinkable whisky and a nice alternative for anyone who wants something else.

40% Vol.
---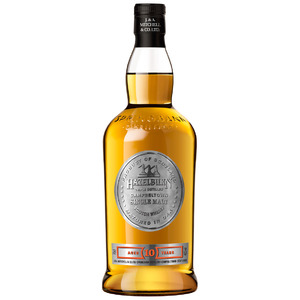 Hazelburn, 10 Y
Campbeltown is the smallest whisky area in Scotland. It used to be an abundance of local barley and peat, a paradise for illegal stokers. This 10-year-old version is the successor of the Hazelburn, 8 Y, and together with the 12 Y it will form the core assortment of Hazelburn. The whisky aged completely on Bourbon casks and was bottled for the first time in 2016. This whisky is beautifully balanced. The many fruit tones provide a nice counterbalance to the full and sweet character of the whisky.



46% Vol.
---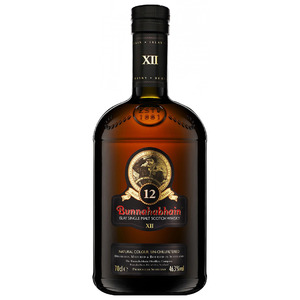 Bunnahabhain, 12Y
The Bunnahabhain distillery is located in the northeastern part of Islay and is built on the estuary of the Margadele River. The first new spirit left the distillery in 1882. Little has changed or modernised in the distillery so far. Launched in the summer of 2010, slightly daring and with a higher alcohol content of up to 46.3%, no chill-filtering and no added coloring, this new version of the 12 year old is a huge step forward.

46.3% Vol.
---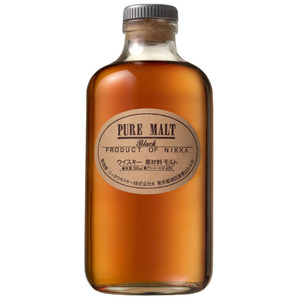 Nikka Pure Malt Black
A quick hop away from Scotland to Japan, though the vision of founder Masataka's on whisky was formed by his experience in Scotland, and he knew that the right environment was essential. This Japanese whisky is a vatted malt; a blend of single malts with the peated malt from Nikka's Yoichi and Miyagikyo distilleries. Full of fruit, balanced oak, peat and toffee.

43% Vol.
---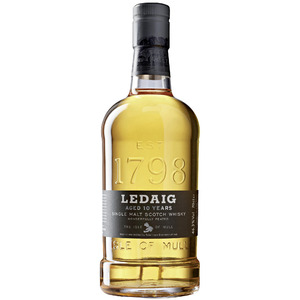 Ledaig, 10 Y
Moving on to another favourite of mine, a much more heavily peated whisky, from the same owners as Bunnahabhain on Islay. This whisky comes from Mull and is made with the same love with no colouring or chill-filtration. A drop of water might help if you're not into the slight tar and spice notes. It helps bring it down a wee notch, but you still get good maltiness. Also giving it a bit of space and time to breathe can help here too.

46.3% Vol.
---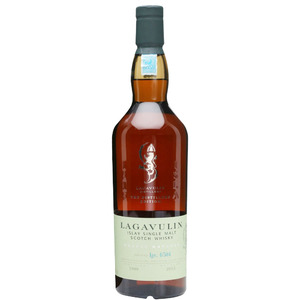 Lagavulin D.E.
To finish, one of my most favourite drams, and one that doesn't seem to have been presented to you before. It's the royalty of Islay, and with the addition of some secondary maturation in Sherry it's a late night sipper to relax and enjoy, giving you a huge Islay hug as if to say you're home and all your cares can go away. Superb whisky. Your empty glass will continue to smell wonderful for hours and hours. Slàinte!

43% Vol.
December 2016
December 2016 by Tom Thomson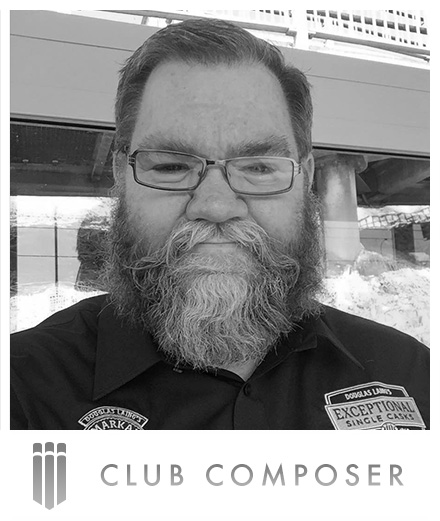 Tom Thomson was born and raised in Glasgow, Scotland. Receiving a bottle of Glenmorangie, 10Y on his 18th birthday was the catalyst to the whisky adventure he's currently on. Over those 23 years he has visited many of the distilleries in Scotland and beyond, and helped set up 2 whisky clubs. In 2012 his love of whisky set him on the route of blogging and his website enjoys great popularity. He also writes for whisky magazines, both in print and online, and even does podcasts. He now is Store Manager of a Whisky and Cigar shop in Edinburgh.
---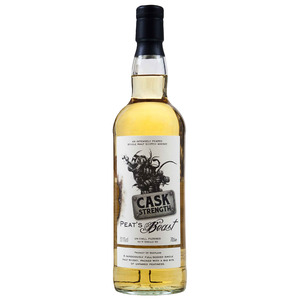 Peat's Beast - Cask Strength
Fox Fitzgerald was founded in 2010 by MD Eamonn Jones who, after a career of more than 20 years in the beverage industry, started out for himself as an independent bottler, but also represents other brands. Peat's Beast was introduced as the first brand in 2010. Besides the regular Peat's Beast, there is also this Cask Strenght version. More intense, more powerful, more mature. The sweetness being supported by the extra alcohol, its rambunctious character is somewhat curbed, which leads to a nice balance and an intense taste.

52.1% Vol.
---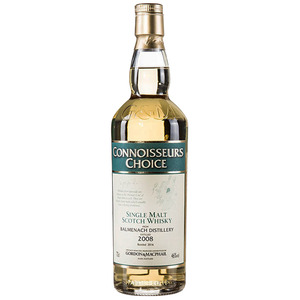 Balmenach - 2008
Balmenach Distillery was established in 1824 by James MacGregor. The Distillery is now owned by Inver House Distillers Limited, a privately owned distiller whose other distilleries include Speyburn-Glenlivet, Knockdhu, Balblair and Old Pulteney. This 2008 vintage Balmenach single malt mainly goes into blended whisky, but a small amount gets out through independents like Gordon & MacPhail and was bottled in 2016 as part of their long-running Connoisseurs Choice range. This one was aged in a combination of Bourbon and Sherry casks.

46% Vol.
---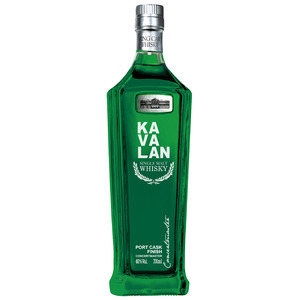 Kavalan - Concertmaster Port Cask Finish
Taiwan's first whisky distillery is located in the north-eastern part of Taiwan in the Yilan area, about an hour's drive from the capital Taipei. The distillery was established in 2005 and built in 9 months on a large flat area between 2 mountain ranges. Since 2008, Taiwanese whisky has been a 'thing'. This single malt whisky utilises Ruby Port, Tawny Port and Vintage Port casks from Portugal to finish whiskies that were initially matured in American oak.

40% Vol.
---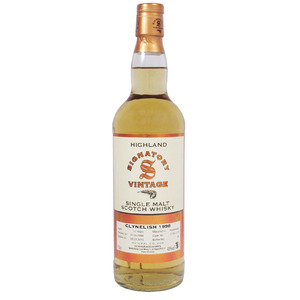 Clynelish - 1998
The Clynelish distillery is located in the north of Scotland near the town of Brora. In 1968, a new distillery was built next to the old Clynelish (Brora) distillery. Brora closed down permanently in 1983 and the warehouse and filling store now serve the new Clynelish distillery. The Clynelish Single Malt is mainly used for blended whiskies. However, this is a Single Malt Clynelish. He was distilled in May 1998 and matured over 17 years on Hogsheads.

43% Vol.
---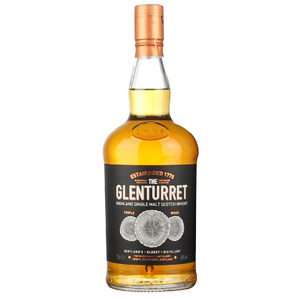 Glenturret - Triple Wood
Established in 1775, the Glenturret Distillery is Scotland's oldest distillery. The rugged environment there made it since the 16th century already perfectly suitable for illegal whisky distillers. When the distillery was being built, an official permit was also issued. This Triple Wood matured on a combination of Bourbon barrels and Sherry casks of American and European oak, creating a light, sweet and creamy whisky with a wonderfully soft, slightly peppery aftertaste.

40% Vol.
---
Glenkinchie, 12 Y
De distilleerderij ligt vlakbij Edinburgh en wordt daarom ook 'The Edinburgh Malt' genoemd. Destijds gewoon Kinchie geheten, maar vanaf het jaar 1837 werd de naam Glenkinchie gebruikt. Na uitvoerige tests meenden de Classic Malt distillateurs unaniem dat 2 jaar extra rijping in Amerikaans eiken de malt een vollere stijl geeft, maar het essentiële Lowland-karakter hierbij volledig blijft bewaard. De regio staat vooral bekend om een licht en floraal karakter, die je zeker zult terugvinden in deze 12 jaar oude Single Malt.

43% Vol.
November 2016
November 2016 by Ruben Luyten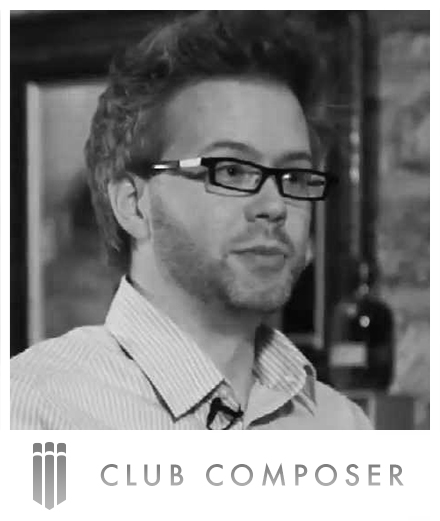 This Club Edition was composed by Ruben Luyten, the author of WhiskyNotes.be, one of the longest running whisky blogs (since 2008) on which news and tasting notes appear on an almost daily basis. He was elected International Whisky Blogger of 2015 and was Glenrothes Vintage Maker 2012 and also publishes about sherry on SherryNotes.com for several years now. Although on his blog he often focuses on European independent bottlers, this time it are the official bottlings, although from all over the world. 4 of them are (partly) matured in sherry casks, how could it be different?
---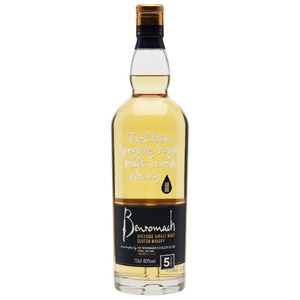 Benromach, 5 Y
Benromach was built in 1898 and is located in the far west of the Speyside. The distillery had a turbulent history of closures and takeovers. Gordon & MacPhail bought the buildings in 1992 and built a whole new distillery there, which was opened by Prince Charles in 1998. This whisky matured for 5 years on 80% Bourbon barrels and 20% Sherry Casks. In addition to a hint of smoke and citrus, it has a grassy, slightly buttery character.

40% Vol.
---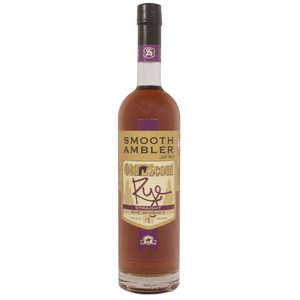 Smooth Ambler, 7 Y
Smooth Ambler does "whiskey scouting"; they look for nice bourbon in external stocks and bottle those under their own label. This whiskey probably comes from the MGP distillery in Lawrenceburg. A nice dry bourbon with pretty much rye influence. Many mint and eucalyptus flavor.

49.5% Vol.
---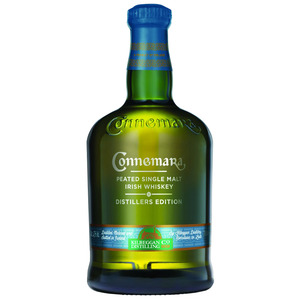 Connemara - Distillers Edition
I personally like peated Irish whiskey, which is slightly different from what is produced on Islay. The Distillers Edition has been aged in bourbon barrels and was finished on Oloroso cask. Originally only for the French market, now widely available. Dark aromas of smoke and earth, combined with sweet berries and a spicy hint.

43% Vol.
---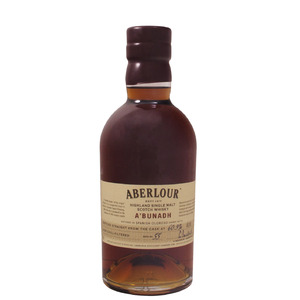 Aberlour A'Bunadh Batch 55
In 1826, Aberlour was founded by James Gordon. In 1879, the new owner James Fleming moved the distillery to where it still is today. A'Bunadh's batches follow each other faster and faster, thanks to a combination of increasing popularity and smaller runs. With the issuance of each new batch, it is striking that this classic constantly remains at a very high level. While you enjoy this 55th batch, the next batch of The Original has already been published.

60.9% Vol.
---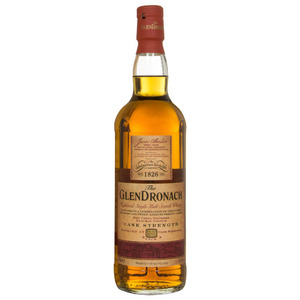 GlenDronach - Cask Strength, batch 4
One of my favorite batches of this cask strength version, a blend of Oloroso and Pedro Ximenez sherry casks. A lighter profile than what we know from the single casks. A beautiful fruit mix, yellow raisins and apricot. Some candied ginger and cinnamon. Very nice, juicy whisky with plenty of punch thanks to the full cask strength.

54.7% Vol.
---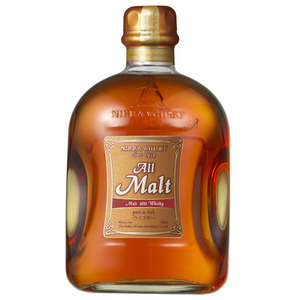 Nikka - All Malt
The choice of founder Masataka Taketsuru for production in the far north of Japan is based on Scotland's similar weather conditions. The average winter temperature is 7° lower and the summer temperature is 9° higher than in Scotland. This slows down the aging process in winter and accelerates it in summer. This is a blend of Pot Still whisky (Yoichi and Miyagikyou) and Column Still whisky (Miyagikyou). Both types of stills were, quite unique, fed with malted barley. A' malt blend' as it were.

40% Vol.
October 2016
October 2016 by Bram van Glabbeek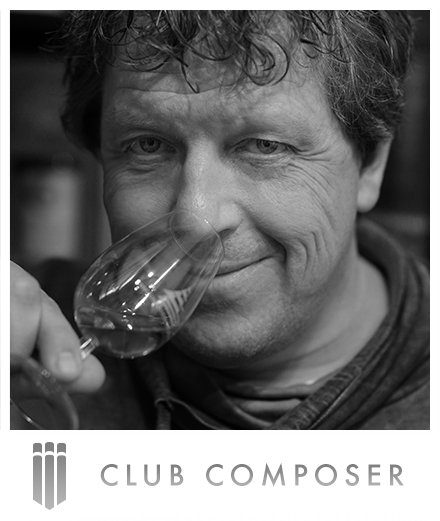 The composer of this edition is Bram van Glabbeek, passionate whisky lover and chairman of the independent Dutch whisky association, the Usquebaugh Society.

"Since my first introduction to the golden fluid in 1987, I'm on a quest for the ultimate whisky, which still has to be found. However, my conclusion is already: it tastes better in good company because together you enjoy more. "
---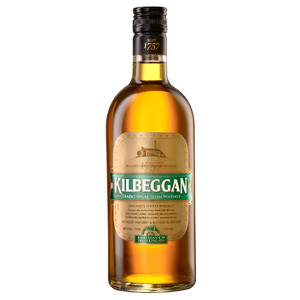 Kilbeggan
This is a traditional Irish whiskey of the same "family" as Connemara, the 4th whiskey in this edition. 2 times distilled for more flavor and character according to ancient recipe. The Kilbeggan distillery lies in the middle of Ireland in the eponymous town. It is the world's oldest working distillery and has a rich history. Therefore, it is more than worth a visit; you feel centuries back in time.

40% Vol.
---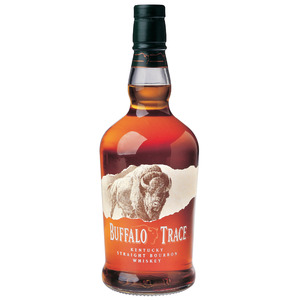 Buffalo Trace
American whiskey is on the rise. There is a wide choice of affordable expressions. The Buffalo Trace is made by the most distinguished distillery in the world, according to the traditional 'Bourbon rye recipe 'and matures at least 8 years in American oak barrels. An accessible bourbon whiskey, nicely balanced between sweet taste, slightly smoky, herbal and softness. A wonderful whiskey and a beautiful stepping stone to an American reconnaissance.

40% Vol.
---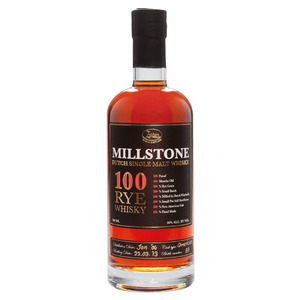 Millstone - 100 Rye
This bottling is especially made for Usquebaugh Society and is a fairly typical small batch Zuidam Rye: it differs from all their other bottlings and is made as an experiment. A relatively short maturation of 6 1/2 years, but bottled at an unusually low cask strength of 43.4%. The combination of the Dutch climate, bottling in lower strength and a decent time in the barrel produces this particular rye whisky.

43.4% Vol.
---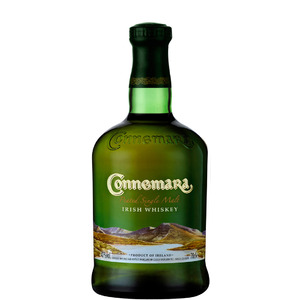 Connemara, Peated Malt
"Irish whiskey is soft, without smoke and delicious" is a popular saying. This is only partly true, because Connemara is the only peated Irish Single Malt whiskey. This 'forgotten' traditional distillation method, combined with natural ingredients and long-term aging in oak barrels make this whiskey the deserved winner of the gold medal in The International Wine and Spirits Competition 1996. An Irishman with a delicious smoky shadow and a distinctive flavor!

40% Vol.
---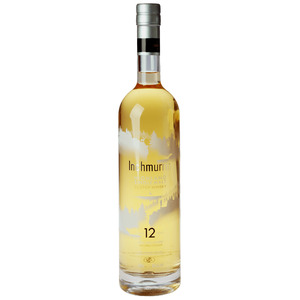 Inchmurrin, 12 Y
Named after the island in the lake at Loch Lomond Distillery. This is exactly on the border between the Highlands and the Lowlands, but the malts of Loch Lomond are still counted among the Highlands. For many fans this 12 year old malt was this years' surprise of the whisky show in London. Fruity, slightly sweet, mint, apples, Calvados. Just a nice whisky which many people will love.

46% Vol.
---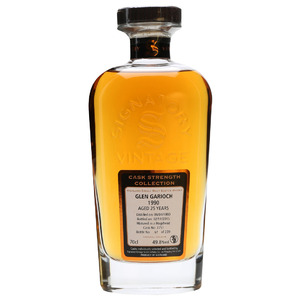 Glen Garioch 1990, 25 Y
Of course this edition must have an exclusive whisky. With our association, each year, we bring a whisky selected by the members themselves. With our 25th anniversary last year our members came to this excellent choice. A little smoke, some fruit, caramel, vanilla, apricots and a lot of strength with this whisky at cask strength.

56.7% Vol.
September 2016
September 2016 by Davin deKergommeaux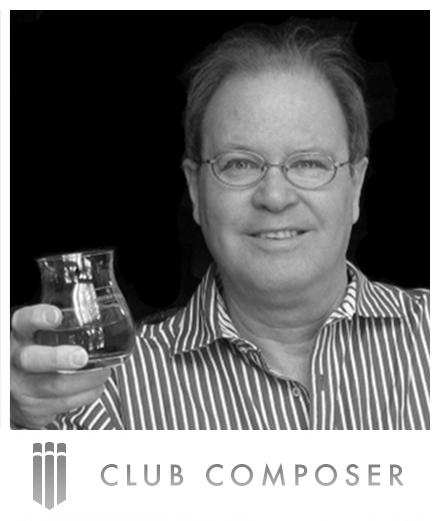 Davin de Kergommeaux is the author of the award-winning book, Canadian Whisky: The Portable Expert. He has also contributed to or co-authored 4 other books about whisky, and 2 about spirits and cocktails. He spent 6 university years studying whisky grains and has been a Malt Maniac since 1999. His writing appears regularly in Whisky Magazine and various lifestyle publications. Follow him on twitter and instagram @Davindek.
---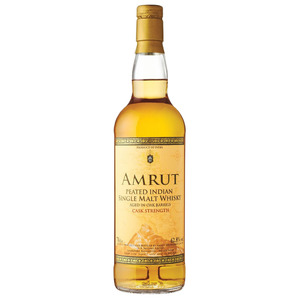 Amrut - Peated CS
Bangalore is very warm so whisky is matured in a cellar to help slow down the maturation process. This whisky combines Indian barley from Rajasthan with peated barley imported from Scotland. The peat reeks of wood smoke, subdued on the nose with plentiful fruity aromas. On the palate toffee and caramel come to the fore, followed by peppery notes and gingery spices then the scent of a campfire.

62.8% Vol.
---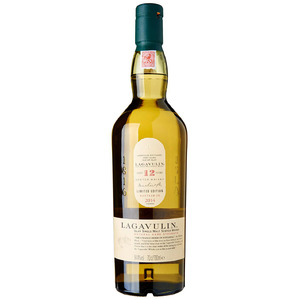 Lagavulin, 12 Y - Cask Strength
Distillery visitors remark on the water supply, turned brown by dissolved peat but none of that contributes to the sweet smokiness of the whisky. Rather, Port Ellen maltings supplies all the malt, peated over Islay smoke. Whiskies lose peat over time and this one is significantly smokier than the 16-year-old core bottling. Sweet with ripe fruits and loads of medicinal smoke. Outstanding whisky, a benchmark, in fact.

54.4% Vol.
---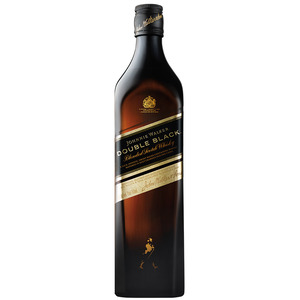 Johnny Walker - Double Black
According to Master Blender Jim Beveridge, this Double Black was created from the Johnnie Walker Black Label. With access to some of the largest and most diverse stocks of older Scotch whiskies in the world, Johnnie Walker Double Black has been created. Each whisky is matured in a different way, depending on the special carateristics of wood, climate and location. The art of the Master Blender is to blend these whiskies into one with an extraordinary palette of flavors.

40% Vol.
---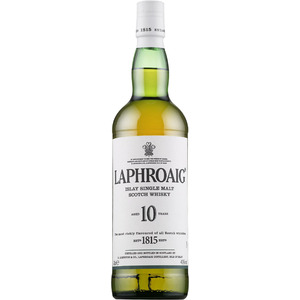 Laphroaig, 10 Y
Laphroaig was founded in 1815 by the brothers Alex and Donald Johnston. The distillery is located on the south coast of Islay, near the port town of Port Ellen. Since the 1990s it has been a very popular Single Malt since the 1990s. The firm, peated malt comes for 20% from own malt floors, the rest of the Port Ellen malt shop. The whisky for this 10 years old ages on bourbon caks and is typical of Islay; powerful and smoky.

40% Vol.
---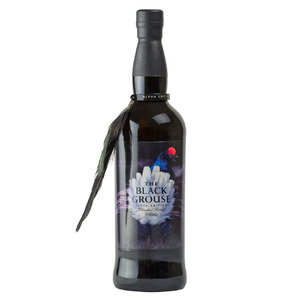 Black Grouse - Alpha Edition
This heavily peated version of The Famous Grouse is made combining peat from the Scottish mainland and from Islay. Peat can be a dominating aroma erasing other more subtle smells. In a whisky it is carefully balanced not to overshadow the signature maltiness of The Famous Grouse. Nose is sweet and smoky throughout with toffees, cereal tones, peppery notes and hints of apricots on the palate.

40% Vol.
---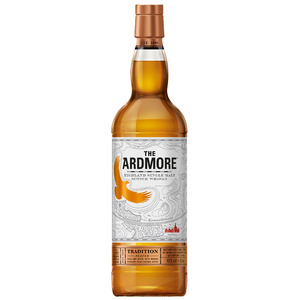 Ardmore - Tradition Peated
Ardmore, founded in 1898 and based in Kennethmont, has a strong belief in distillation according to the traditional method. All Ardmore whiskies have aromatic smoke in the smell and taste, thanks to the Highland peat used to dry the malted barley. The peat is sourced on the Scottish mainland and so differs in composition from the more familiar Islays. However, Ardmore is – wrongfully- a bit of an under-appreciated malt, because production is focussed on making whisky to blend in, amoug others, Teacher's blend.


46% Vol.
---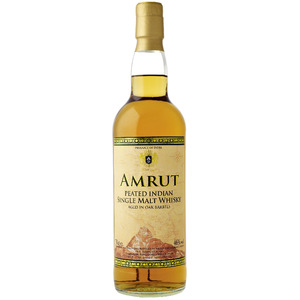 Amrut - Peated
Amrut was founded in 1948, in Bangalore, India, as a distillery of blended whisky and rum. Since the nineties they also make a Single Malt. Their copper boilers are made in Scotland. They also buy peated barley in Scotland for making their smoky, peated Whisky. This Peated matures about 4 years on bourbon casks. In Bangalore, it is warm and dry; the maturing process is therefore very fast. The whisky is smoky, spicy and fruity.

46% Vol.
August 2016
August 2016 by Martine Nouet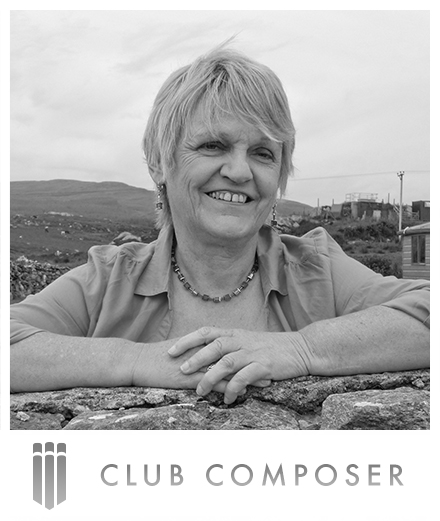 Martine Nouet, known as "the Queen of the Still" is the only author and journalist who writes exclusively about food and spirits. She specialises in matching food and whisky and hosts whisky dinners all over the world. She has just releases a cookery book including 60 recipes, all matched with whisky, "A Table, whisky from glass to plate". She particularly enjoys writing about Scotch Whisky and is a regular contributor to www.scotchwhisky.com. She launched the French edition of Whisky Magazine in 2004 which she edited for 6 years. She is a judge at the annual International Wine & Spirit Competition in London and was made a Master of The Quaich in 2012. She lives on Islay in Scotland.


---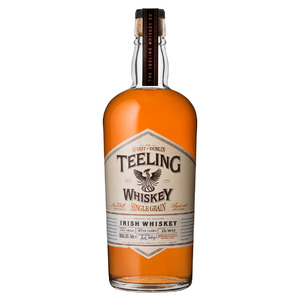 Teeling - Single Grain
Having left Cooley Distillery after its takeover by Jim Beam, Jack and Stephen Teeling have founded the first distillery in Dublin after 125 years in 2015. They also release excellent whiskeys from the stock they kept from Cooley. The single grain has totally matured in ex Californian Cabernet wine casks. Smooth and fruity with a demerara character, this single grain has a satin-like texture and displays lovely notes of peaches and pears. It has been awarded the Best single Grain by Whisky Magazine in 2014.


46% Vol.
---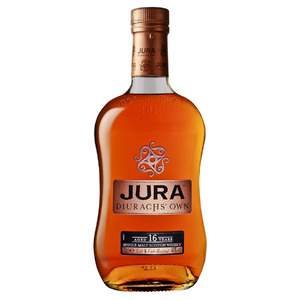 Isle of Jura, 16 Y - Diurachs' Own
Often denied the status of an "island" whisky as the marine influence is far from being obvious, Jura is as unique as the island where it is produced. It certainly encapsulates the ragged nature of the place with its heather-clad mountains. The 16 Year Old is rich and malty with earthy and honeyed notes and a distinct nutty finish. Perfectly balanced, with an enticing malty core, this single malt retains a delicious autumnal character.


40% Vol.
---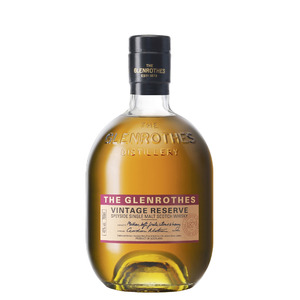 Glenrothes - Vintage Reserve
This last addition to the reserve range will replace the Select Reserve. It combines 10 vintages which are said to to reflect the 4 key aromas of Glenrothes: citrus fruit, vanilla, dark fruit and oak. They range from 1989 to 2007. The nose is versatile, changing all the time hence the complexity. It starts with a floral note (bluebells and orange blossom) then a mix of Autumn fruit and juicier Summer fruit enhanced by a spicy festoon. Finally, in the back, an earthy touch. The palate is smooth and mouth coating (between velvet and satin), releasing citrussy, dark fruit and licorice flavours.

40% Vol.
---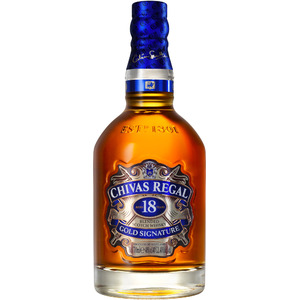 Chivas Regal, 18 Y
Designed by talented master blender Colin Scott, Chivas Regal 18 Year Old is a complex and elegant blended Scotch Whisky from Pernod-Ricard portfolio. The heart of the blend is the Speyside single malt Strathisla, hence its fruity and spicy character releasing dried apricot and stewed apples notes, delicately framed by soft spices and orange dark chocolate. The finish is long and generous, soothing on marzipan and elegant oak.


40% Vol.
---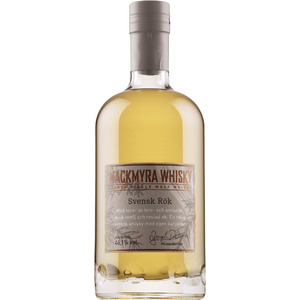 Mackmyra - Svensk Rök
Svensk Rök is the first smoked whisky from Sweden and the idea of a group of friends, born on their winter sports holiday. After many study trips to Scotland, they founded the Mackmyra Svensk Whisky Comp in 1999. The malt was dried above a fire of peat and juniper bushes. This gives him tones of juniper and smoke. Now, also Swedish oak barrels are used, which are seared on the inside in order to obtain the sweet aromas of the wood.

46.1% Vol.
---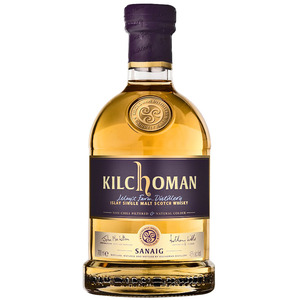 Kilchoman - Sanaig
Now a regular in Kilchoman range, Sanaig is a blend of bourbon and oloroso sherry casks with a predominant sherry influence. It takes its name from a breathtaking neighbouring cove which boasts the most remote art gallery in Europe. The nose is sweet and fruity with tropical fruit notes (candied pineapple, a touch of lime). The smoke slowly comes through with a briny whiff. The palate is oily, smooth at first, releasing lemon curd notes then dries on a sooty and dusty kick. The peaty character is challenged by fruit at first but creeps through on time. A charming dram.


46% Vol.
July 2016
July 2016 by Dennis Hendriks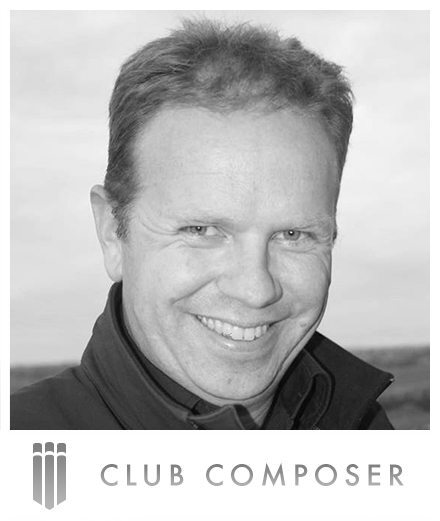 My first encounter with Scotland in the early 1990s was love at first sight. Through internships at Bladnoch and Highland Park I experienced all facets of whisky-making at close range. I was pleasantly surprised to be invited to compose this edition of Whisky Tasting Club. As a brand ambassador of The Glenrothes, I have had the opportunity to taste a lot of beautiful and special whiskies for over 10 years. It's my pleasure to present to you, as a member, some fine whiskies that contain the pure passion for me.

- Dennis Hendriks
---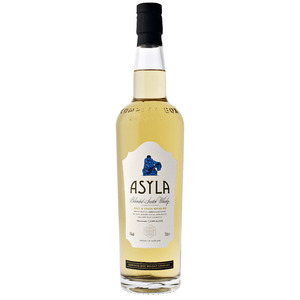 Compass Box - Asyla
I've known John Glaser since the creation of Compass Box. A master of surprise and top whisky maker. The Asyla is a blend of solitary elevation that shows how delicate and difficult blending can be. The delicious vanilla notes and beautiful balance of this blend opened my eyes to blends again. Try it once as an aperitif with a slice of slightly spicy cheese. Delicious!

40% Vol.
---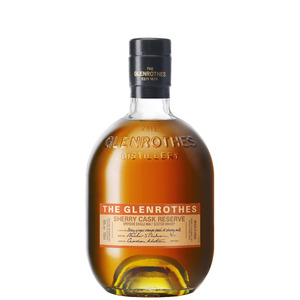 Glenrothes - Sherry Cask Reserve
This, again is a whisky of The Glenrothes showing that the maturity of the selected casks is more important than age. Perfect balance of whisky, aged in 1st refill sherry casks. Deliciously full, lovely spicy notes of, among others, orange. Unmistakably Sherry cask. For me a whisky that can be drank with beautiful dishes, but also a perfect table dram for an evening with friends. The ultimate 'every day dram'.

40% Vol.
---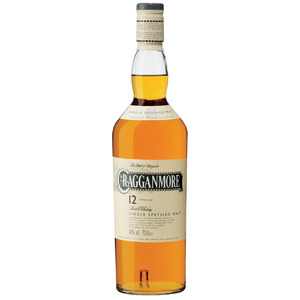 Cragganmore, 12 Y
Not for nothing one of the original series of the classic malts. Unfortunately, a little forgotten. The complexity of this whisky is more than worth exploring and each sip means a new discovery again. This whisky keeps on giving. Dried fruit, licorice, malt ... it does not stop. A true classic malt!

40% Vol.
---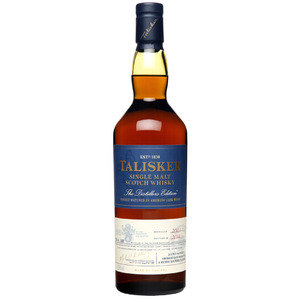 Talisker - Distillers Edition
Founded in 1830, Talisker is one of the 2 distilleries on the island of Skye. Talisker is also one of the 6 'Classic Malts'. Distilled in 2003 and matured in Bourbon casks. To highligt the richness of the Talisker single malt, the Master Distiller has selected a small number of casks for double maturation that previously held Jerez Amoroso Sherry. The result is a Talisker with beautiful Sherry influences combined with clear Island aromas.

45.8% Vol.
---
Benriach - Birnie Moss Intensely Peated
A whisky that you would not expect from a Speyside. Between the tropical fruit and vanilla you would expect from a Speyside whisky, suddenly a bomb of smoke comes to you without being too much. Delicious after a late night at a campfire, after the ultimate BBQ or when you come home in the rain, soaking wet and you need to cheer up.

48% Vol.
---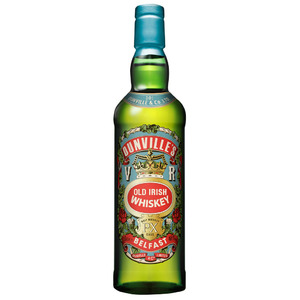 Dunville, 10 Y - PX
This Irish whiskey has a rich past. Once founded in Belfast in 1801 and now back again. Now on the market thanks to Echinville distillery, the first Northern Irish distillery in 125 years. The 10 year old Irishman, finished on PX casks, is a surprise. Beautiful vanilla and citrus notes next to beautiful notes of wood and of course a little touch of PX casks. A nice long finish. This 'new Irishman' shall surely be an experience for many people.

46% Vol.
June 2016
Juni 2016 door Greg Dillon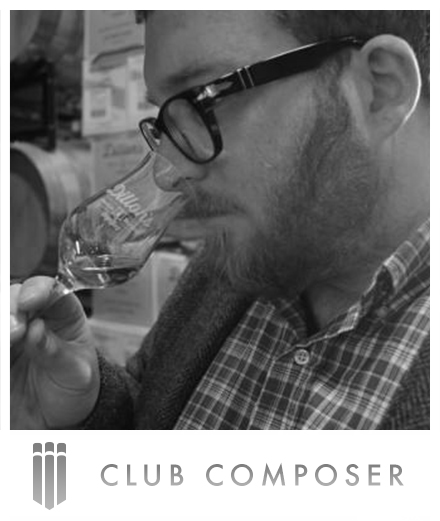 Greg Dillon is a brand strategy consultant specializing in premium spirits, author of GreatDrams.com; a one man's mission to experience, share and inspire with everything great about whisky, whiskey, gin, beer and fine dining. Award-winning brand, business and spirits blogger. Most importantly, a lover and appreciator of premium spirits on a constant quest for knowledge. This passion makes an excellent writer, presenter and host.

---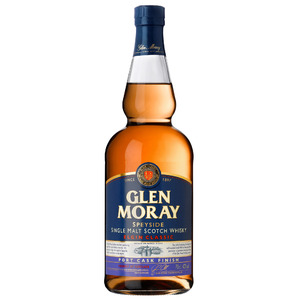 Glen Moray - Port Cask
Why I think this is one of the best value whisky brands on the market; the quality and enjoyment far outweigh the cost of any of their bottles. This port cask finished Glen Moray is lovely, has been aged in ex-Tawny port casks for 8 months ahead of bottling. It looks rather rose wine-esque in appearance. Spicy on the palate that develops sweetness as you spend time with it, creamy mouth-feel with a slightly sweet finish.

40% Vol.
---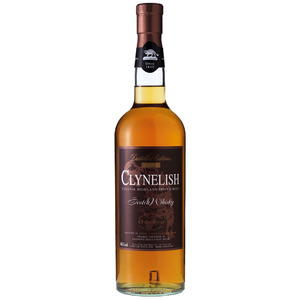 Clynelish - Distillers Edition
I always feel that Clynelish is a bit of an underrated whisky and distillery, but this Clynelish Distillers Edition reminds us how impressive their releases can be. It has been finished in Oloroso Seco sherry casks, giving it a really rich flavour profile compared to its stablemates. Stewed apples and winter fruits on the nose develop into a salty, slightly smokey aroma that will raise smiles. The palate exudes sherry richness, lots more of those winter fruits, with just a little bit of smoke again. Marvellous.

46% Vol.
---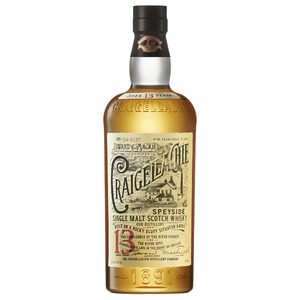 Craigellachie, 13 Y
The Craigellachie distillery was built in 1888 by P.J. Mackie and his business partner. This is the youngest of 3 new Craigellachie bottlings. While the trend in Scotland is to bottle No Age Statement whiskies, Dewar makes a completely different statement. Under the name 'The Last Great Malts', all 5 of their distilleries produce new, or renewed, age-appointed bottles. This one matured 13 years completely on refill casks of American Oak and is bottled un-chill filtered.

46% Vol.
---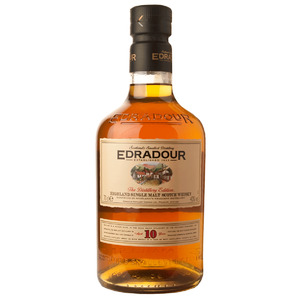 Edradour, 10 Y
This distillery often gets overlooked and is not as well known to whisky drinkers as it probably should be. Edradour is the smallest 'traditional' distillery in Scotland and has been around for nearly 200 years. This whisky is sweet with a spicy edge to it. Lots of vanilla, from the bourbon casks it has been matured in, with fresh apples and hints of tropical fruits on an incredibly smooth, well-rounded palate.

40% Vol.
---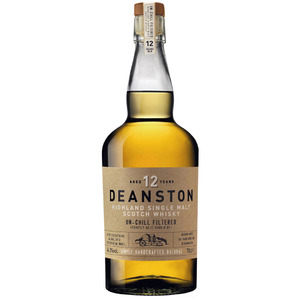 Deanston, 12 Y
Very creamy, fruity and soft. This is a true sipping whisky. One to enjoy after a long day at work or with a BBQ in the summer. Fresh barley notes accompany the fruity notes with soft fruits and just a feint hint of spice make this an all rounder.

46.3% Vol.
---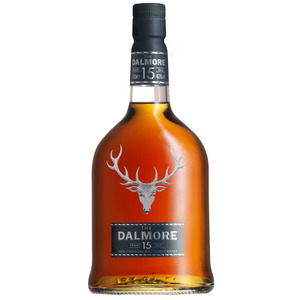 Dalmore, 15 Y
Ah, The Dalmore. One of my favourite ranges. The 15 Year Old is a very nice expression put together by the whisky legend that is Richard Patterson. A very nice whisky giving off a very nutty, marzipan-like nose that is distinctly lighter than the 12 Year Old despite its advancing years. The palate is creamy, light again, nutty again with hints of citrus and a medium finish.

40% Vol.
May 2016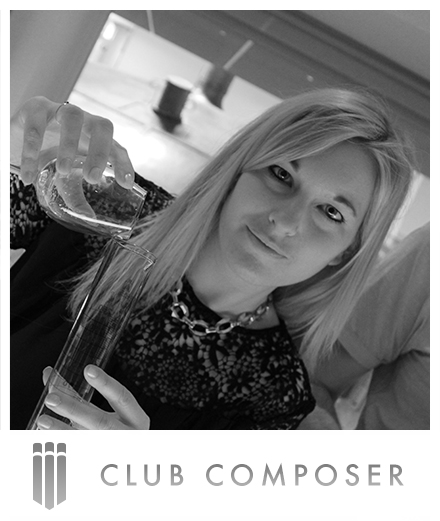 Anne-Sophie Bigot ('The Whisky Lady') is a French whisky blogger on a mission to turn the amber nectar into a more approachable drink and remove the "old man's drink" cliché attached to it. She is also working as a whisky auctioneer & digital marketer. "All the whiskies I have selected represent a specific milestone on my personal whisky journey. I have a special memory attached to each of those expressions and I believe this emotional connection is what makes whisky more than a product but a genuine experience."
---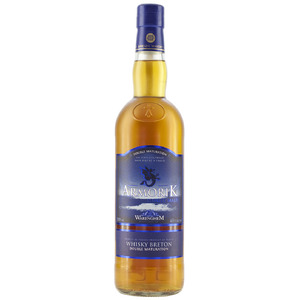 Armorik - Double Maturation
Produced by the Warenghem Distillery, founded in 1900 by Leon Warenghem, located in Lannionin, Brittany. After years of experience in distilling mainly fruit and liqueurs, it was decided in 1983 to switch to whisky distillation. This un-chil filtered whisky was first aged on oak barrels from the Breton Parc d' Armorique. For a second maturation the whisky is placed on Sherry barrels after an unknown number of years.

46% Vol.
---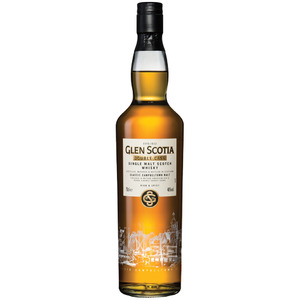 Glen Scotia - Double Cask
An expression of one of the few remaining distilleries in Campbeltown. After the acquisition in 2014 by Exponent Private Equity, a lot is being invested in both the distillery as well as its whiskies. This Double Cask was introduced in 2015. The whisky was initially matured in traditional barrels and was finished by a combination of first-fill Bourbon barrels and Pedro Ximénez Sherry barrels. It gives the whisky a nice balance between spiciness, tones of fruit and the characteristic Campbeltown character.

46% Vol.
---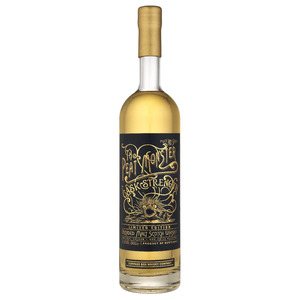 Compass Box - Peat Monster
John Glaser, the founder of Compass Box, creates original and extraordinary new whiskies from different (malt)whiskies of different ages. The basis for these whiskies is the absolute top quality of the grain and malt whiskies to be used. Peat Monster is there for real peat lovers. The balance and the rich and subtle sweetness comes from the 12 and 17 year old malts of Ardmore, which merge beautifully with the smoky and malty complexities of the 10 year old of Caol Ila.

46% Vol.
---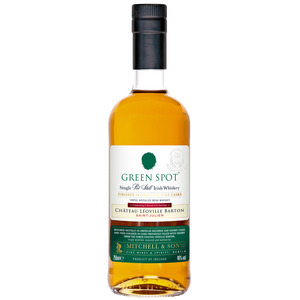 Green Spot - Château Léoville Barton
A perfect mix between Irish and French traditions. First matured in a mixture of ex-Oloroso Sherry, fresh American oak and ex-bourbon barrels, this expression is then finished in the ex-Château Léoville Barton wine casks for 12 to 24 months, making it the first ever Single Pot Still Irish Whiskey finished in Bordeaux wine casks! This refined "French touch" comes as wild red berries and some subtle oak tannins. Some delicious sweet spices, citrusy, red apple and barley sugar notes also participate in making this expression a real "must-taste" !

46% Vol.
April 2016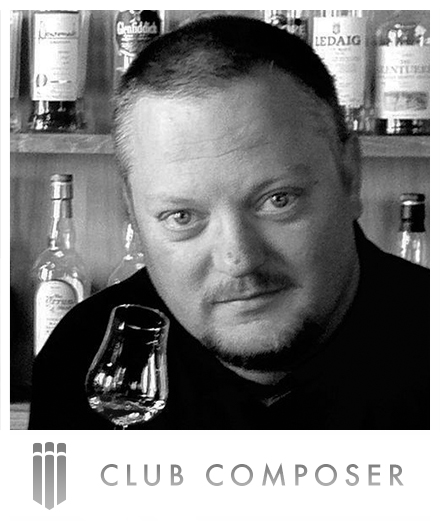 This Club edition is composed by Mark Dermul, mostly known for his love for and extensive collection of Auchentoshan; the triple distilled Lowland single malt. That is why they call him 'The Toshan Man'. He is one of the authors of the recently published book 'Whisky Voor Iedereen' ('Whisky for Everyone') and runs the blog www.whivie.be, on which he posts tasting notes on a daily basis, of which there are 2.500 already. This Flemish lover of the golden nectar also publishes short Whisky Ramblings on YouTube on a regularly basis. He bottled 3 casks under the Star Wars label 'Save Lars Whisky' and co-owns MMMalts.com. "May the Malt be with you" is his motto.
---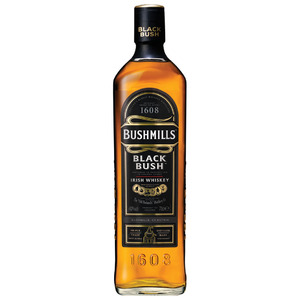 Bushmills Black Bush
This is the world's oldest licensed whiskey distillery. The story of Bushmills dates back 400 years from the monks and alchemists and is the oldest Irish whiskey. Black Bush is Bushmills' premium blend. The concept for Black Bush was already developed in 1934. Compared to the regular Original, the percentage of malt whiskey is much higher and matured especially on Oloroso barrels. Bushmill gets the Sherry casks for maturing the malt whiskies from Bodegas Paez.



40% Vol.
---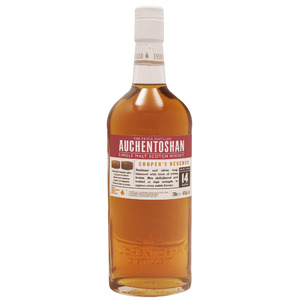 Auchentoshan 14 Y Cooper's Reserve
The Auchentoshan distillery was probably built in 1825 by Irish refugees. This could also be the reason why Auchentoshan is distilled 3 times instead of the usual 2 times in Scotland. Distilling 3 times is common practice in Ireland. This 14 year old Single Malt Scotch whisky was released for travel retail and bestowed the title 'Cooper's Reserve'. The whisky was aged on a selection of Spanish Oloroso Sherry casks and North American Sherry casks, resulting in a fruity and creamy flavor.

46% Vol.
---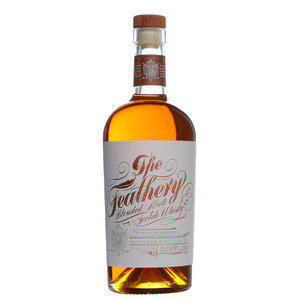 The Feathery
From the Spencerfield Spirit Company, founded by Alex Nicol, former marketing director of Glenmorangie, this is a 'no age statement' whisky by the makers of Sheep Dip and Pig's Nose and the first of a series celebrating Scottish whisky craft. He derives the name from the first golf balls; leather bags filled with feathers and matured completely on Sherry casks. The packaging was developed by Stranger and Stranger in an agreeable seventeenth century typography.

40% Vol.
---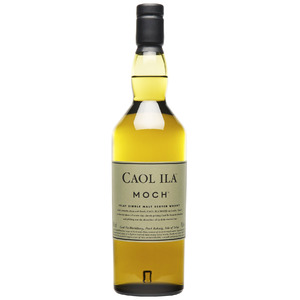 Caol Ila Moch
The village of Coal Ila consists of houses, built in the year 1846 by the founder for the employees of the distillery of the same name. This new Caol Ila bottling is selected from containers of different ages. It is the first single malt of the distillery to be fully selected on the basis of taste rather than age, barrel, wood, strength or finish. Moch means' dawn' in Gaelic and is a nice addition to the Caol Ila family.

43% Vol.
---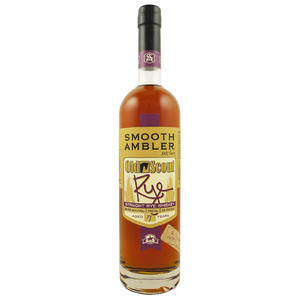 Smooth Ambler 7 Y Rye
Founded in 2009 by Tag Gaylean and John Little, Smooth Ambler Spirits set out to produce fine artisan spirits by combining patient Appalachian know-how with the finest of American ingredients. Being long time residents of the Greenbrier Valley, both Tag and John knew that they wanted to make something that would leave a mark on Greenbrier County and the folks that call it home, something to be proud of. A Classic American straight rye whiskey with 95% rye and 5% malted barley matured for 7 years.

49.5% Vol.
---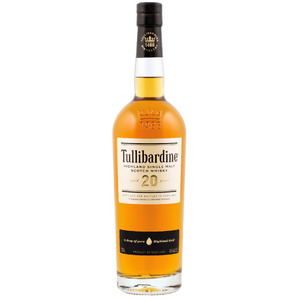 Tullibardine 20 Y
This malt matured solely on first fill bourbon barrels, which resulted in a wonderfully sweet nose on honey, cocoa butter, oats, vanilla and candy floss. There is a hint of oak and banana, but also dried pineapple. Surprisingly fresh and fruity. It is honeysweet on the palate, but also deliciously creamy. All the fruit of the nose returns, upholstered with some oranges and their caramelized peel. The finish is gently spiced and fades on sweet fruity notes.

43% Vol.
March 2016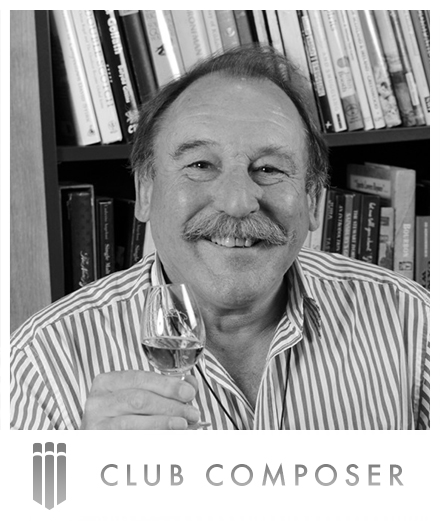 This Club edition is composed by Charles Maclean.

"Charles MacLean is Scotland's leading whisky expert" - The Times, March 2010

Maclean was trained by the Scotch Whisky Research Institute, has written 10 books to this date and globally presents numerous tastings and talks for whisky companies, corporations, universities and clubs, and on radio and TV. He is a member of the Judging Panel of the International Wines & Spirits Competition. Charles was elected Keeper of the Quaich in 1992 and even granted the rare honour of being elected Master of the Quaich, the industry's highest accolade, in October 2009.

---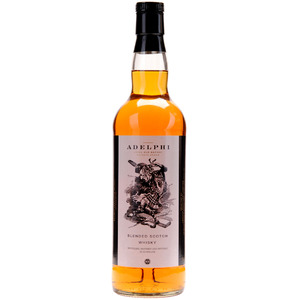 Adelphi - Private Reserve Blend
Adelphi was founded in 1826 but stopped distilling in 1907. In 1993, Jamie Archibald revived the name Adelphi. Today, Adelphi is a renowned independent bottler in Scotland. The ageing of the whiskies for this blend has taken place on selected barrels from private stock. The mix of the different barrels brings the flavors of the Highland and Speyside regions together beautifully, but also a hint of peat from Islay can be found.

40% Vol.
---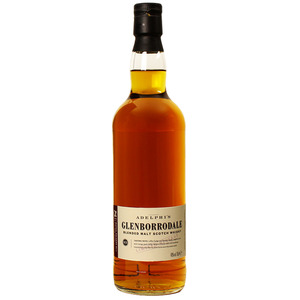 Adelphi - Glenborrodale, Batch 2
The criteria on which Adelphi selects the barrels are rarity and maturity, but especially taste. On average, Adelphi accepts only 4% of what is offered to them. Each bottling is limited to 100 - 700 bottles, depending on the size of the barrel. This is a blend of 4 malts from sherry butts of Islay, Orkney and Speyside, supplemented by one of those famous, heavy sherried and very high in alcohol hogs heads of Glenrothes.

46% Vol.
---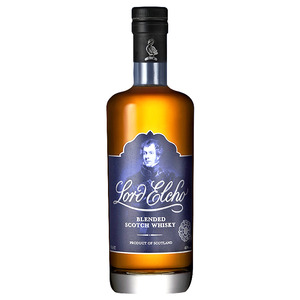 Lord Elcho
Wemyss Malts is an independent Scottish boutique bottler based in Scotland. The family has a longstanding passion for malt whisky dating back to when John Haig, founder of Haig's, built his first distillery on Wemyss land. This Lord Elcho was named after the 5th Earl of Wemyss who was stripped of his title after the Battle of Culloden, before being forced into exile in France. Crafted from a selection of grain and minimum of 40% malt whiskies.

40% Vol.
---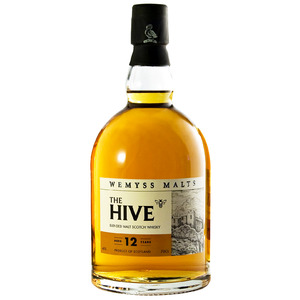 The Hive, 12 Y
The Hive is one of 3 blended malt Scotch whiskies presented by Wemyss Malts. Each blend being intended for a specific flavor profile. The Hive is a mix of single malts promising honey, honey, and more honey. This line of vatted malts consists of both 8- and 12-year old releases. The folks at Wemyss understand their product well and have marketed it effectively. The current release (46%) lost the age statement. However, this 12 year old forerunner was bottled at 40%.

40% Vol.
---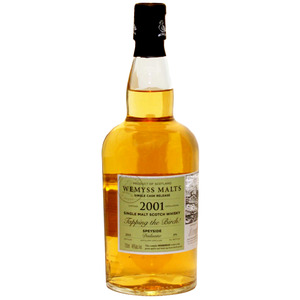 Tapping The Birch! 2001
The Wemyss family have had a longstanding passion for malt whisky and their connections with the industry date back to the turn of the 19th century when John Haig (founder of Haig's) built his first distillery on Wemyss land. Their range of hand crafted malts was conceived with the aim of making them more accessible and understandable. This single cask single malt was distilled by Dailuaine in 2001 and bottled in 2015 with an outturn of 391 bottles.

46% Vol.
---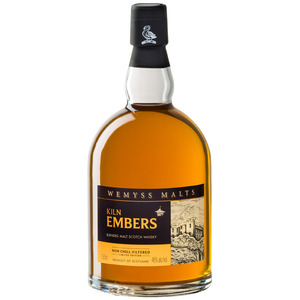 Kiln Embers
The Wemyss family have had a longstanding passion for malt whisky. Their connections with the industry date back to the turn of the 19th century when John Haig, founder of Haig's, built his first distillery on Wemyss land. This one was added to Wemyss' blended malts range in 2015. Kiln Embers is of a similar theme to the company's first smoky whisky, Peat Chimney, but with double the amount of Islay whisky in the recipe. Sweet, toasty and smoky.

46% Vol.
February 2016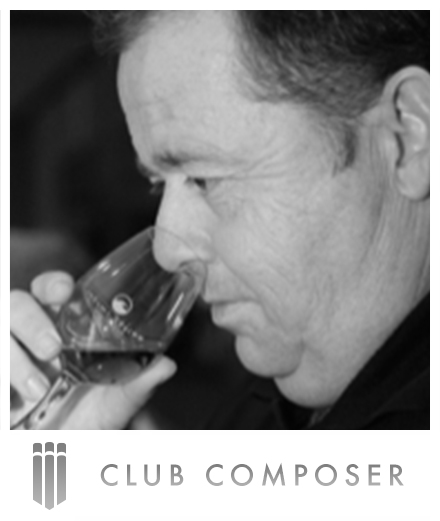 This edition has been composed by Marcel Bol, co-founder of Whisky Import Netherlands (WIN). Marcel drinks whisky all since his student days and infected his then colleague Jan Kok, now co-owner of WIN, with the whisky virus and soon the first trip to Scotland was booked. After many wanderings and in-depth courses and studies Marcel and Jan are now deeply rooted and respected Keepers of the Quaich, which import some very renowned whiskies.
---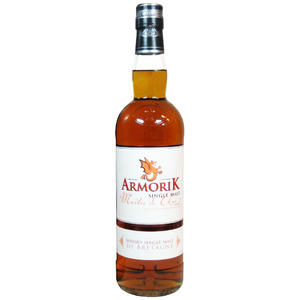 Armorik - Maître de Chai
The Warenghem distillery of this Armorik is in Lannion in beautiful Brittany in France. The Maitre de Chai, Nas comes from former sherry casks and was released in a limited edition of 1,000 bottles. The nose is soft with apples and yellow fruit, the flavor gives a nice mix of fruit and bitter. The finish is long and gives some lime as extra. A delicious whiskey!

47.3% Vol.
---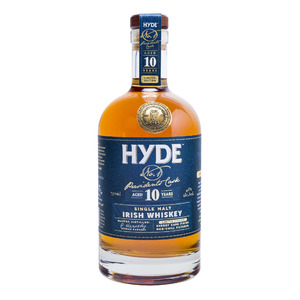 Hyde, 10 Y
In my view, Hyde is THE most tasty Irish whiskey, named after Douglas Hyde; the first president of Ireland. The nose opens with peach in cream, vanilla, honey and caramel before lemon, chocolate, banana and light take herbs. The taste is soft but full and complex with apricots and plums, caramel and honey. The finish is rich and smooth with spices and oak. It is clear that these very tasteful 'Irishman' has matured in First Fill Oloroso sherry casks from Cadiz in Andalucia.

46% Vol.
---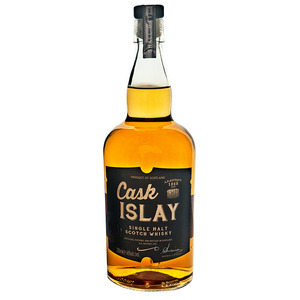 Cask Islay
Islay Cask is a bottling A.D. Rattray. From Islay and as a good "Ileach" befits, firmly peated. Unfortunately I cannot mention the name of the distillery, but if you look closely at the name you must have a hunch. This Islay Cask is basically a sweet whisky with vanilla custard and light earth tones. The taste has light white herbs covered in this sweeter influences, then taken over by the smoke and peat. In our opinion, an extremely pleasant Islay whisky.

46% Vol.
---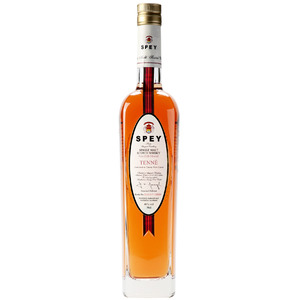 Spey Tenné
The supple and accessible range SPEY whisky from Speyside distillery offers a selection of different ages and styles that suit different parts of the day, season or year. Each version has a unique additional period of aging in specially selected barrels to add complexity and texture to the whisky. This one has initially matured in bourbon barrels. Then 6 months in Tawny Port barrels, creating a subtle ruby hue and lively, fruit-filled taste profile. A wonderfully soft, but very tasteful whisky.

46% Vol.
---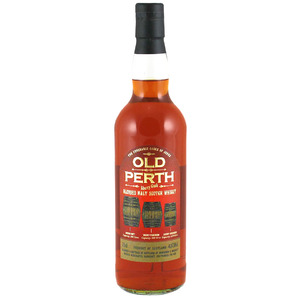 Old Perth
The Old Perth is the first, very limited, batch from sherry casks and consists of a blend of 3 malts from the Speyside and low-lying areas fully matured in sherry casks from 3 styles of sherry casks; Sherry Butt (500 liters) Sherry Puncheon (500 liters) and Sherry Hogshead (250 liters). The nose gives caramel, fruit yogurt, and solid red fruit syrup. The tongue is experiencing robust flavors of oak, dark red fruit, white chocolate and "treacle toffee."

43% Vol.
---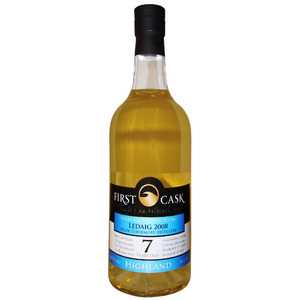 Ledaig 2008 - First Cask
Bottled in the First Cask series of WIN. The First Cask series is our own label and consists entirely of single cask and cask strength bottlings selected by Jan and me. This Isle of Mull single malt was distilled on May 13 2008 and has matured in cask 700694. Bottled on August 14, 2015 at cask strength of 60.7%, non-chill filtered and no dyes. A limited release of 220 bottles. Extraordinarily full of flavor with lots of salty, smoky and peaty influences.

60.7% Vol.
January 2016
January 2016
The Tasting Collection team wishes you a happy and healthy 2016! Also this year we hope to be able to let you discover new whiskies and their creators because there is so much to discover in the world of whisky. This year also, a number of well-known whisky experts will introduce theirselves to you and will compose several club editions for you. This month you will taste some special Scottish malts and an Irish whiskey. Each one very different in character, but all definitely worth trying!
---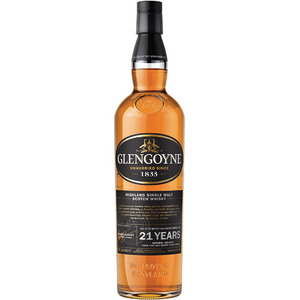 Glengoyne, 21Y
This malt was re-released in February 2007, as the leading whisky in the core range of the distillery. The earlier version had less sherry influences and was therefore lighter in color than the current one. This version has matured exclusively in sherry casks of European oak. An upgrade of the distillery as sherry casks have increased sharply in price and therefore are not used so much.

43% Vol.
---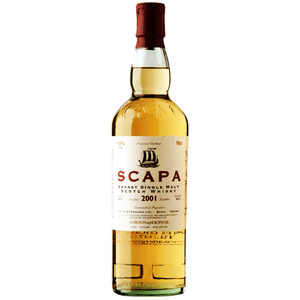 Scapa, 2001 Gordon & MacPhail
More than a century ago originally started as a delicacy shop, Gordon & McPhail has established itself as a name specialized in bottling Malt Whiskies licensed for famous distilleries such as Macallan, Glenlivet, Glen Grant, Linkwood and Mortlach. This bottling is from Scapa and is part of the Distillery Labels set. This beautiful malt has matured from 2001 at 1st Fill Bourbon Barrels.

43% Vol.
---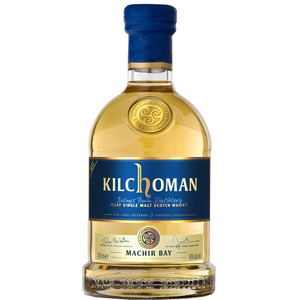 Kilchoman - Machir Bay
Named after the beautiful bay at the distillery. In 2012 presented as the first standard release and available in annual batches. Although the average age of this bottling would be higher each year, this 2015 edition claims to be the quality they had in mind and for the first time has no year indication more. This whisky matured 6 years in first-fill bourbon barrels, plus a small portion Oloroso barrels.

46% Vol.
---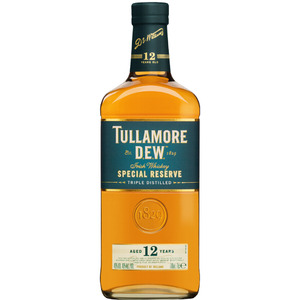 Tullamore Dew, 12Y
The fame of Tullamore Dew whiskey is largely due to a brilliant play of words by Daniel E. Williams, then director. He linked his initials -D. E. W.-. to his product. This gave Tullamore Dew the easy to remember slogan 'Give every man his Dew'. This 12 years old is a rich blend of Irish whiskey's, matured in American oak barrels where the characters of the combination of malt and potstill blend beautifully.



43% Vol.
---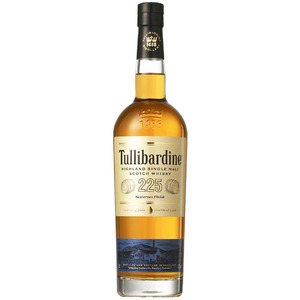 Tullibardine - 225 Sauternes
The Tullibardine distillery was founded in 1949, situated in the beautiful surroundings of Blackford in Perthshire and recently renovated. This Tullibardine with afterripening in 225 liter drums, which previously matured Sauternes dessert wine of Chateau Suduiraut. Therefore this Sauter Ness 225 is a rich and sweet whisky, often served with strongly flavored, savory snacks or dessert.

43% Vol.
---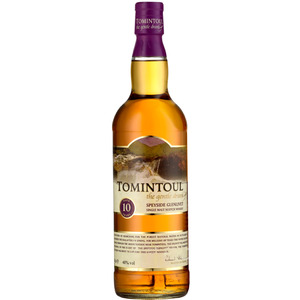 Tomintoul, 10Y
The Tomintoul distillery, pronounced Tom-in-'t-Owl, lies a few kilometers from the village on the edge of the forest, near Avon in the town of Glenlivet. This gentle, 10-year-old single malt has matured in the best ex bourbon barrels and is the first bottling of Distillery Tomintoul since the acquisition in 2000. Gold medalist in China in 2006 and silver medalist in 2007 at The International Wine & Spirit Competition in London.

40% Vol.
December 2015
December 2015
December; a month of looking back and looking forward. We like to do this with you, because we can look back on a good year, in which a number of special editions where published by the hand of our Club Composers. We want to thank them for their commitment to present surprising, beautiful and special whiskies!
---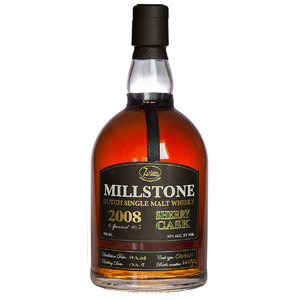 Millstone, 2008 - Oloroso Cask
Zuidam started making their first batches of whisky in 1997. Nowadays, Zuidam Distillers is one of the last independent distilleries in the Netherlands that still produces all its distillates in a traditional way within its own family business. It was not until 2007 that Master distiller Patrick Zuidam was satisfied with the Millstone whisky. This 6 year old Oloroso Sherry cask matured Dutch single malt whisky was distilled in April 2008. Only 924 bottles were issued.

46% Vol.
---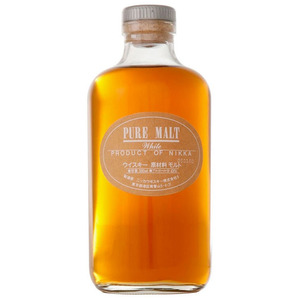 Nikka - Pure Malt, White
This Japanese Whisky is the most peated whisky the Nikka range. Intense smoke and peat flavors dominate the aromatic palette, complemented with a light salty touch- and vegital tones. An exciting malt, which will attract the bold whisky drinkers, but with its soft texture this pure malt does not lose its distinctive Japanese touch.

43% Vol.
---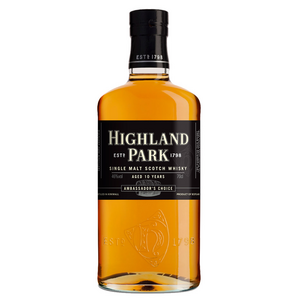 Highland Park, 10 Y - Ambassado's Choice
Highland Park malts the barley on its own malt floor and kiln, through which green malt with homegrown peat arises. Thanks to this, Highland Park distillery gets its distinctive and smooth taste. Highland Park Ambassador's Choice 10 Year Old is a whisky made by Senior Brand Ambassador Martin Markvardsen. For this whisky he chose mainly ex-bourbon casks, which is special because Highland Park normally matures exclusively in Sherry casks.

46% Vol.
---
Glenfarclas, 12 Y
Glenfarclas is owned by the Grant family since 1865 and led by the 6th Grant generation now and is one of the few remaining independent family owned distilleries; most notably in the whisky world. Therefore Glenfarclass praises its products also as ''The spirit of independence''. This 12 year matured won the 'Best Sherried Whisky' award in the Single Malt World Cup 2006. And won 2 gold medals at the Stockholm Beer & Whisky Festival.

43% Vol.
---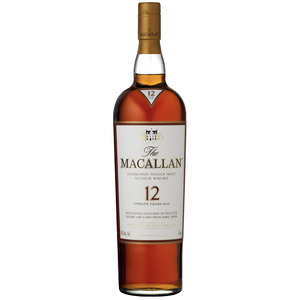 Macallan, 12 Y - Sherry Casks
The Macallan was founded in 1824 in Speyside and was one of the first distilleries in Scotland with an official license. Typical is the use of natural, pure products, combined with traditional methods and old-fashioned craftsmanship. In the course of its existence, the Macallan distillery is often praised for its extraordinary quality. The Macallan Sherry Casks 12 Y has only matured in Sherry casks from Jerez, Spain. Because this malt is no longer produced, it is exclusive available and rises in price rapidly.

40% Vol.
---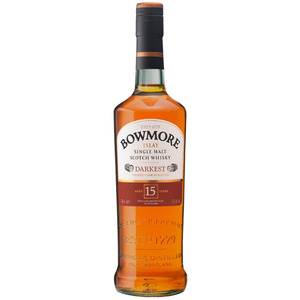 Bowmore, 15 Y - Darkest
The oldest distillery on the island of Islay, founded in 1779. Since the start, smoky and daring Whisky has been made here, of which 30% of the malt still comes from their our own malt floor. Bowmore has Scotland's oldest warehouse; it is located partly below sea level. This Darkest has matured 13 years on bourbon casks there and then got a finish of more than 2 years on Oloroso sherry casks. This gives fruity and spicy tones with lots of smoke.

40% Vol.
November 2015
November 2015 by Jan Beek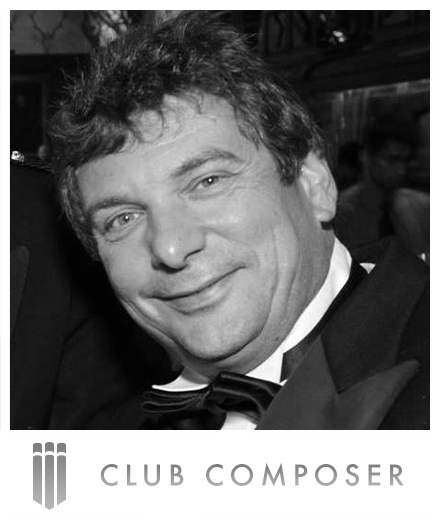 Because it has been my mission for a long time to help people find good affordable whisky, I thought it was an honor to create this club edition, but with relatively unknown and especially affordable brands. Each tube is, in my humble opinion, a whisky that is more than worth it to taste. You may find one so tasty that you are going to buy a whole bottle. In that case you will taste that good quality can be affordable. I hope you enjoy tasting them!

Jan Beek - Keeper of the Quaich
---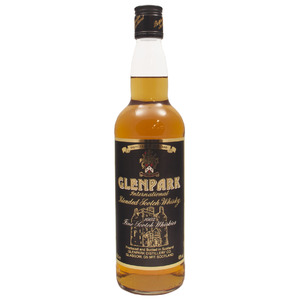 Glen Park
It is a fact that Blended Whisky was formerly often better than today. The main reason is at that time Single Malt time was much less popular and best vessels often went into the blend. Glen Park is such an ancient blend, presumably bottled in the last century. The name is clearly an invented name, it is unknown for which market the blend was intended. So it is a kind of 'leftover' Blended Whisky.

40% Vol.
---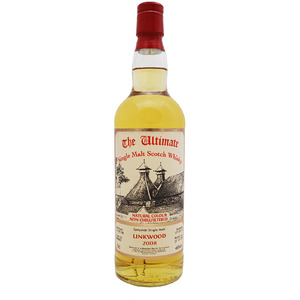 The Ultimate - Linkwood, 2008
Linkwood has been making whisky for Johnnie Walker blends. Occasionally a private bottling of this distillery is released. A pity really, because connoisseurs judge Linkwood as a very good whisky. That is why the so-called independent bottlers like to bottle Linkwood. This young Linkwood, matured in a bourbon barrel is bottled by the Ultimate, the most famous Dutch bottler.

46% Vol.
---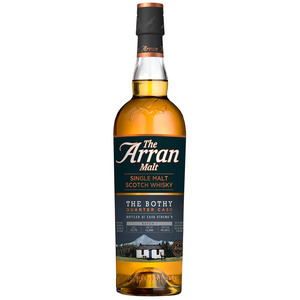 Arran 'The Bothy' Quarter Cask
The Arran distillery has existed only since 1995. So very old whisky of them is not there yet. But they release regularly special bottlings like this one; the Bothy. Matured in a so-called Quarter Cask (125 ltr.). A 'Bothy is a freely accessible shelter or refuge where one can stay during long walks. There are pretty much of them in Scotland, as well as on the beautiful Isle of Arran.

55.7% Vol.
---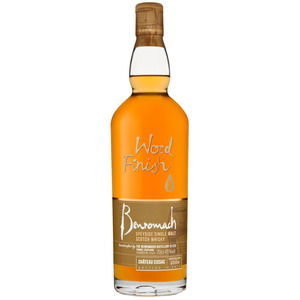 Benromach - Chateau Cissac
The smallest distillery in Speyside, but a distillery with a mission. Benromach makes whisky like the old days, without compromising on quality. Occasionally they bring out a Woodfinish, like this Chateau Cissac. A limited bottling, ripened at the beautiful vessels in which the Chateau Cissac, a red wine of great class in the Haut Médoc, ever matured.


45% Vol.
---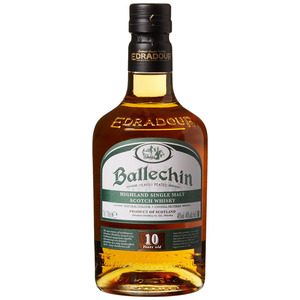 Ballechin, 10 Y
Ian Henderson worked half his life at Laphroaig. After retirement, he joined Edradour. The smallest distillery in Scotland had just been taken over and Ian was asked to bring back everything to the original state and ensure that the Edradour whisky got back to the old level. As thanks he could then make the whisky he had always wanted to make at Laphroaig but was not allowed; this Ballechin is the result.


46% Vol.
October 2015
This edition has been composed by Jock Shaw. Jock was born in Scotland has been living in The Netherlands for over 30 years. His parents worked for the owners of many Scottish whisky distilleries. In 1999 he became nationwide champion in blind nosing and tastings and in 2009 he started his business' Scotch and Folk. In April 2014 he became the Keeper of the Quaich. Jock organizes Single Malt Whisky tastings at any suitable location, for anyone interested in the Netherlands, Belgium and Scotland.
---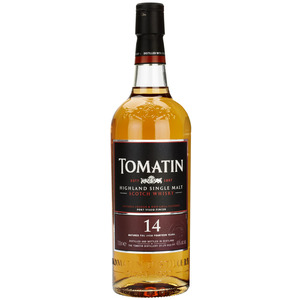 Tomatin, 14 Y - Portwood
The Portswood is a new expression in the Tomatin core range. Tomatin calls himself "The Softer Side of the Highlands'. And that is certainly true. Portwood has matured in a combination of Bourbon Barrels and barrels of port wine. The nose gives honeycombs, melon, apple pie, toffee and chocolate -keep on smelling! It really opens up- Taste: raisins, dried nuts and sweet dried fruit. Apricot and plum with a medium aftertaste, in which the fruitiness lingers.

46% Vol.
---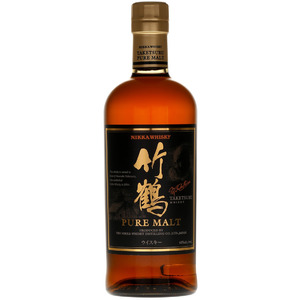 Taketsuru - Pure Malt
Named after the founder of Nikka, Masataka Taketsuru. A blended malt, mostly with whisky from the distillery Myagikyo, but also from that of Yoichi. Winner of 'Best Blended Malt Japanese, No Age' at the World Whisky Awards. The nose gives a lot of sherry with a touch of bourbon and smoke. The taste is very rich, sweet with a hint of vanilla. The finish is quite dry with a tiny bit of smoke coming from the Yoichi.

43% Vol.
---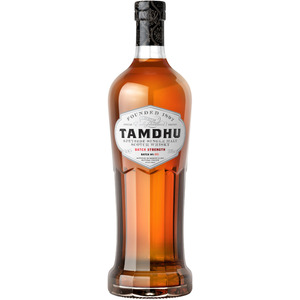 Tamdhu - Batch Strength
Tamdhu; a gem of a distillery with one's own old station, complete with waiting rooms, right on the River Spey. This expression is a bottling at full strength. Fully matured in sherry casks, often as first fill. The nose shows red berries, raisins, walnuts and pecans. Delicate oak aroma and cookie dough. Powerful and rich in the mouth with sherry, cakes and dried fruit, orange and Crème Brûlée and a very long, malty aftertaste with biscuits and toast with marmalade.

58.8% Vol.
---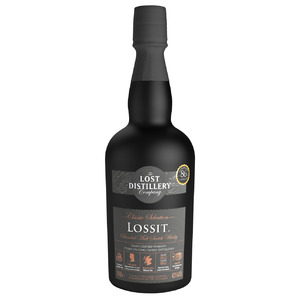 The Lost Distillery - Lossit
Lossit is now reborn since its closure in 1867! The Lost Distillery analyzes old whisky archives and provides a flavor profile with a Whisky Archaeologist. Next, the malts are blended with a modern interpretation of the original flavor. The nose: peat, woody and soft. Bourbon sweetness, dark roasted coffee. Full in the mouth with spices, dark chocolate, pepper and ginger. The peat is trying to dominate the now fruity aftertaste with espresso and pure cocoa.

43% Vol.
---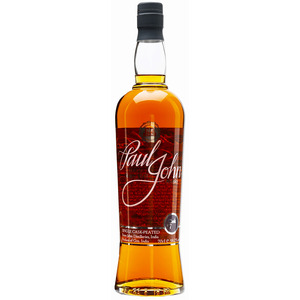 Paul John - Single Cask #739
A barrel, selected by myself and Hans Bresser. 4 years matured in American oak but, due to the rapid aging in the Indian climate, feeling much older. Notes of sweet and earthy peat smoke, slightly salty maritime. Grass, hay and curry leaves, anise, cumin. Very complex in the mouth and surprisingly easy to drink despite its 57%. Earthy peat, oak, clove, (Armagnac-like) black pepper and delicate tannins. Very long, rich light dry finish with peat and honey. Slightly bitter tannins. A Gem!

57% Vol.
---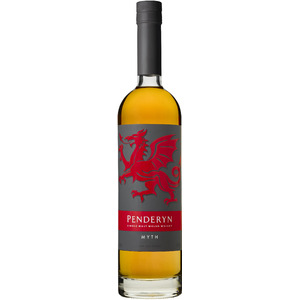 Penderyn - Myth
A award winning Single Malt, not from Scotland, but from South Wales, the village of Penderyn, where the producer of this whiskey produces only 1 barrel a day. Usually the whiskey of this distillery is finalized before bottling in Madeira barrels such as the Penderyn Legend; Myth, however, is ripened and refined on 100% ex-bourbon barrels. The red dragon on the bottle label is the symbol of Wales dating from the time of the Romans.

41% Vol.
September 2015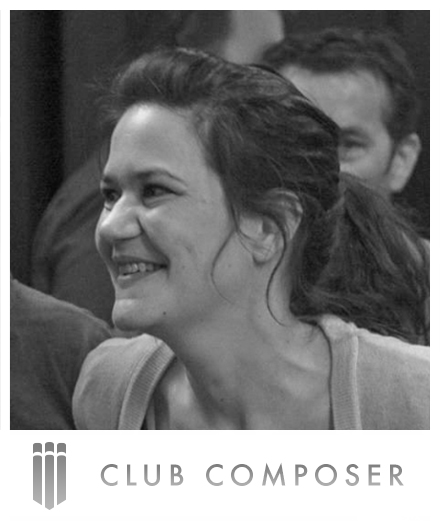 This edition has been composed by Rianne Tol; since several years the only fixed writer for whisky magazine Whisky Passion. In her articles and columns she regularly gives her unvarnished opinion about the goings on in the world of whisky. In addition, she is a committed board member of the Dutch Whisky Society and gives tastings at various locations in the Netherlands on a regular basis.


---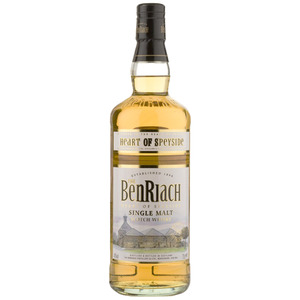 Benriach - Heart of Speyside
The Heart of Speyside is a whisky No Age Statement of Benriach. Billy Walker introduced it in 2004 as 'entry level whisky' 'in the same year that the distillery reopened after a closure of 2 years. A young, fresh and simple whisky, what some call, a 'countrified tone'. The smell of honey, hay and some soft herbal tones. In the flavor more herbs, again honey and a hint of peat. The finish gives oak and vanilla.

40% Vol.
---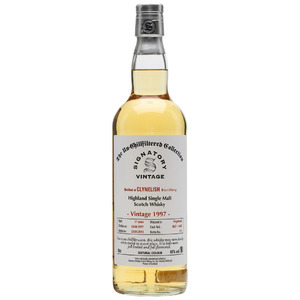 Clynelish - 1997, Signatory
Signatory is an independent bottler, specialized in superior bottlings of whiskies that would otherwise end up in a blend. Signatory never adds colorants to the whisky. 1997 is known as a very good Clynelish-year with very pure whisky. This Clynelish is a 15 year old single malt, matured in Hogs Heads and unchillfiltered. In the nose exotic fruits, honey, malt, fudge and vanilla. In the mouth marshmallows, mandarin, juicy sweet pineapple and spices.

46% Vol.
---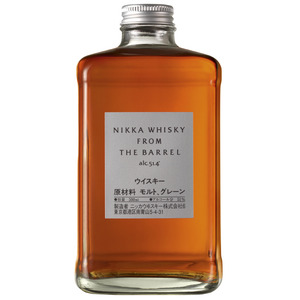 Nikka - From the Barrel
The first Japanese who studied 'making whisky' in Scotland, Masataka Taketsuru is called "the father of Japanese whisky. He helped to set up the first whisky distillery in Japan in 1934 and founded his own whisky house Nikka. This whisky is a blend of grain whisky and matured single malt. In the nose herbs, apple, floral with some wood tones, strong taste again with herbs, caramel, vanilla, dry sherry and orange tones. The finish is warm and fruity.

51.4% Vol.
---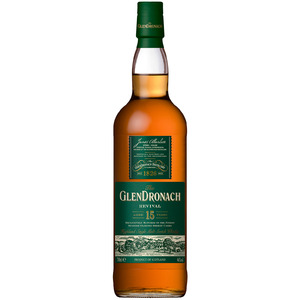 Glendronach 15Y, Revival
The Glendronach distillery was built in 1826 by James Allerdes, a son of a rich landowner. Glendronach owes its character to a combination of self-malted barley, peat and water from the Highlands. This Revival is a rich, aromatized whisky that shows the strong Sherry style, which Glendronach is known for. This edition laid the foundation for the emergence of Glendronach, with their Sherry matured whisky, which is now discussed with the same respect as the other heavyweights of Speyside. A must-have for sherried whisky fans.

46% Vol.
---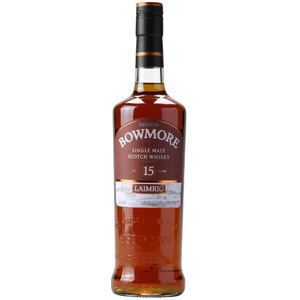 Bowmore Laimrig, 15 Y
'The Bowmore distillery was built in 1779 by David Simpson and is therefore the oldest distillery on the island of Islay. At Bowmore, whiskies mature in the company's famous vaults, which are located below sea level under ideal maturation conditions . This whisky matured for the first 14 years on a combination of Bourbon casks and a small part of Sherry casks of European Oak wood. Then, it got a finish of about 1 year on the Sherry Butts. Laimrig is un-chill filtered bottled.

54.1% Vol.
August 2015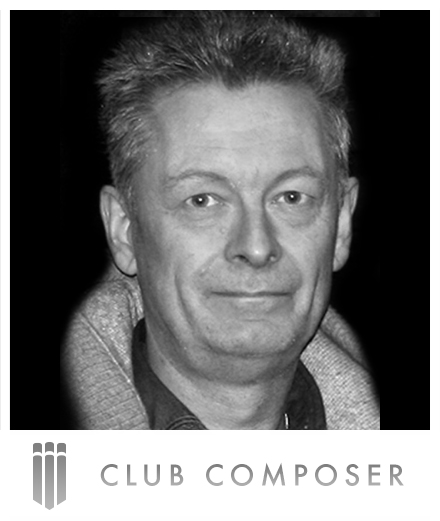 Keeper of the Quaich Ronald Zwartepoorte runs a consultancy for foreign wine and spirit producers and, thanks to Han van Wees and spirits connoisseur and whisky writer Malcolm Greenwood, developed a great passion for whisky. In addition he gives advice to organizations of whisky festivals, -clubs and -specialists. In April 2006 he started 'Whisky Passion', which became one of the most widely read whisky magazines in the Benelux.
---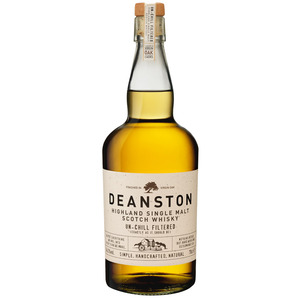 Deanston - Virgin Oak
This is a young whisky, matured in new oak barrels from Kentucky. The color is light golden. The nose gives nice show of new oak with light aromas of apple and citrus, followed by a hint of smoke. The taste is creamy with pleasant notes of vanilla, toffee, honey and wood. This malt gives a slightly spicy aftertaste with notes of honey and sweet malty tones.

46.3% Vol.
---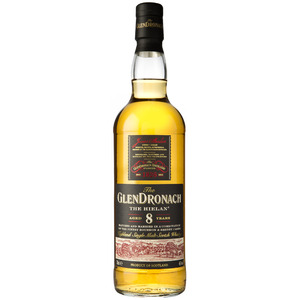 GlenDronach, 8 Y - The Hielan'
Founded in 1826, GlenDronach has made a name for itself for its excellent sherried whiskies, rivalling (and in the minds of some even surpassing) The Macallan as the premier sherried Scotch. However, the Glendronach The Hielan is somewhat different from the rest of the core range, having matured in a mixture of ex-sherry AND ex-bourbon casks. It leaves room for the impressive GlenDronach spirit to shine in this 8-year-old whisky, highlighted by aromas of orange blossom and golden sultanas.

46% Vol.
---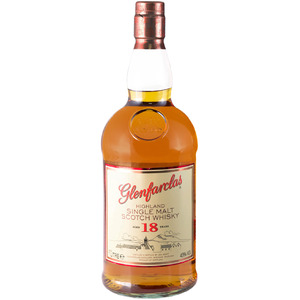 Glenfarclas, 18 Y
This 18 year old Glenfarclas has been developed for the "travel retail", but is lately also limitary available at the whisky specialist. Golden amber color with an aroma of fine sherry notes, followed by citrus and honey and a hint of vanilla. The flavor is heavier than expected with sweet honey, creamy fudge, dried fruit and almonds. A lovely subtle aftertaste with a hint of sweetness.

43% Vol.
---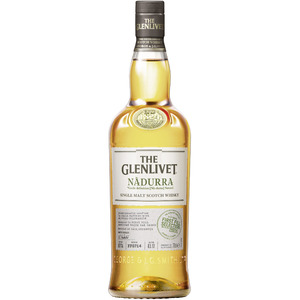 Glenlivet Nadurra
No whisky festival goes by that I'm going to get a glass of this beautiful Glenlivet. Golden yellow. Fresh on the nose with lots of fruit, flavors of green apples, vanilla from lightly roasted oak. Showing lovely balance of sweet malt and mint. Spicy. excitatory by the high alcohol content. The taste is full, robust, peppery, hints of nuts, honey, toffee, tasty fruity with a nice, medium finish. Soft, sweet, yet dry with notes of oak, ginger and plums.

48% Vol.
July 2015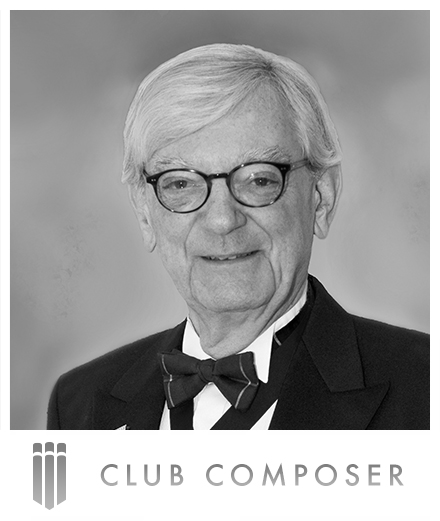 Ad de Koning has spent his entire working life in the whisky industry. His commitment to popularizing whisky in the Netherlands is second to none and therefore he is regularly asked by importers as a consultant in the field of marketing and public relations. Honored for a career in the whisky world which now spans 50 years, Ad King is the only 'Master of the Quaich' in The Netherlands.
---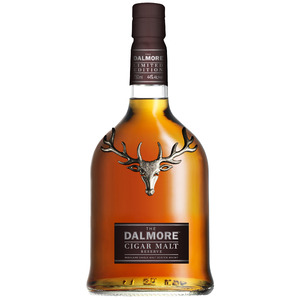 The Dalmore Cigar Malt
Dark gold. Specially designed for lovers of a good cigar. Cinnamon, vanilla and red fruit go hand in hand. Then tropical fruit, banana, toffee and vanilla ice cream. In the aftertaste orange, bergamot and ground spices come forward. Adheres excellent standing in a cloud of cigar smoke.


44% Vol.
---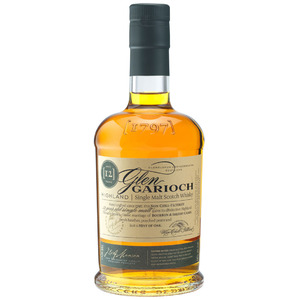 Glen Garioch, 12 Y
Honey. Tones of heather flowers held in balance by poached pears and sweet malt. First crème brûlée ripe banana, then a slight oak tone and pear, resulting in a long, smooth, creamy and fragrant finish. Because of the creamy / spicy aroma Glen Garioch is excellent with a cheese platter.

48% Vol.
---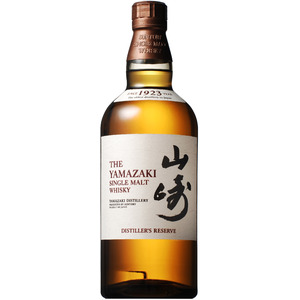 Yamazaki Distiller's Reserve
Gold. A pleasant aroma of cherries, strawberries and Japanese oak. (Mizunara). The taste is reminiscent of raspberry, white peach and a hint of coconut. In the aftertaste sweet vanilla comes forward with a sigh of cinnamon. In Japan whisky is made since the mid 20-ies of the last century whisky. The great hero of Japanese whisky makers is Masataka Taketsuru who, around 1925, tarried in Scotland for a longer time to cheat the trick there. Yamazaki D.R. is a beautiful, mild, clean and fruity dram, great for summer evenings.

43% Vol.
---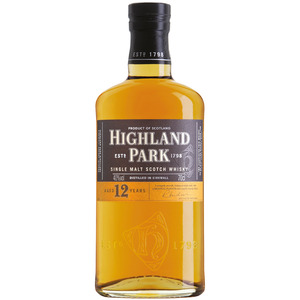 Highland Park, 12 Y
Glowing amber, yes! Aromas of heather honey, sweet peat smoke. That sensation continues on the tongue and the palate. The smoke is sweeter, with pronounced malt tones. The finish lingers pleasantly for a while in the oral cavity. Highland Park is ideally a good reference whisky because he has everything. You can use it to compare with other fine whiskies. Indeed, it is a real all-rounder.

40% Vol.
---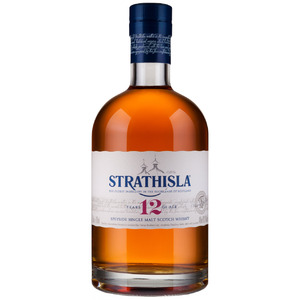 Strathisla, 12 Y
Light gold; full and fruity with a hay-like character, surrounded by a soft-sweet nuttiness. The heart of this whisky is very recognizable with notes of honey. Strathisla is the core where the blend Chivas Regal is built. The distillery is the oldest working in the Speyside region and perhaps the most photographed. The double pagoda and the waterwheel placed, sure are very suitable for that.

40% Vol.
---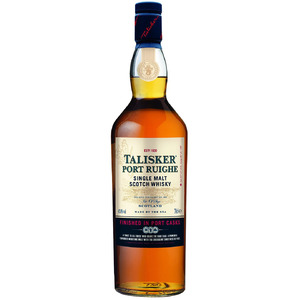 Talisker Port Ruighe
Gold with a hint of red. First smoky, like a dying campfire, followed by the smell of rich, ripe plums. Salt dissolves into a creamy / smoky flavor, mixed with spices and dark fruit. The finish seems first sweet, but will gradually dry / smoky. Lingers. The name comes from the capital of the Isle of Skye, the picturesque town of Portree, whose harbor is lined with pastel-colored houses.

45.8% Vol.
June 2015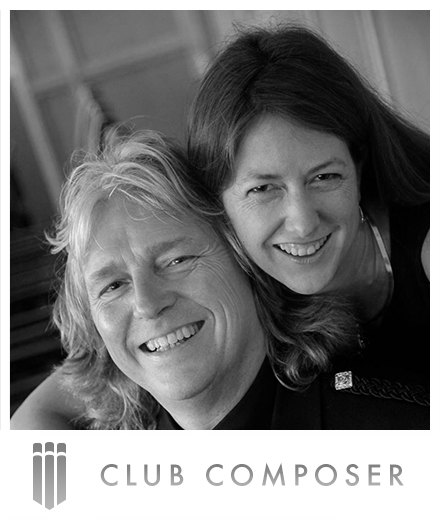 The Whisky Couple

Hans Offringa is an internationally known writer and photographer. He wrote more than 25 books on whisky, numerous articles and received several awards including the Scotsman and Honorary Kentucky Colonel.

Becky Lovett Offringa is a marine biologist with a passion for whisky, painting and photography. She provides for research, layout and editing, as well as marketing and social media at The Whisky Couple.
Their books, pictures and articles are published worldwide.
---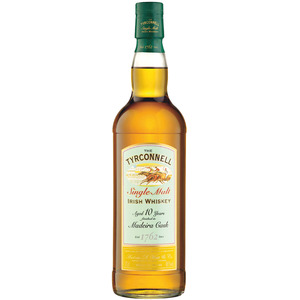 Tyrconnell, 10 Y - Madeira Cask Finish
Supple, flaxseed, citrus, slightly spicy but not overwhelming. Delicate. Appetizing aftertaste. A distillate from the distillery Cooley. The name refers to a famous Irish racehorse ever with 100: 1, a match won and its owner was pleasantly rich. The additional maturation in a barrel Madeira gives a fruity extra-velvet taste sensation with it.

46% Vol.
---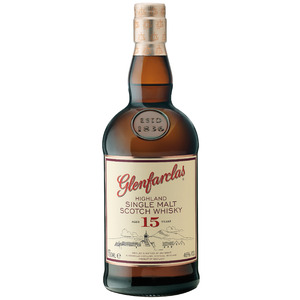 Glenfarclas, 15 Y
Sherry, light peat smoke and butterscotch aromas with a hint of dried fruit. Full, good balance between sherry-like sweetness, malt and smoke show. Long lasting, pleasant, distinctive taste. Once, owner John Grant advised Mrs. Margaret Thatcher, at the time Britain's Prime Minister, to serve this version at 10 Downing Street, instead of brandy.

46% Vol.
---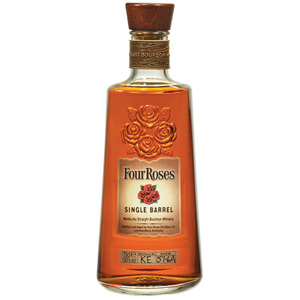 Four Roses - Single Barrel
Made from one of the ten distillates that Jim Rutledge is able to produce with his 5 yeasts and 2 mash bills. Selected By himself from the tens of thousands of barrels of maturing Four Roses bourbon. Spicy and powerful with cocoa, maple syrup and oak, hints of ripe plums and cherries. Robust and full, but nimble with a smooth, delicate, long aftertaste. The flavor varies fractionally per batch.

50% Vol.
---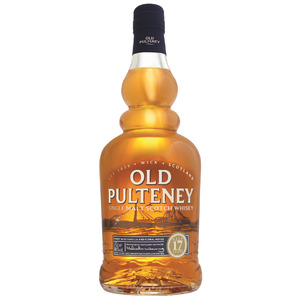 Old Pulteney, 17 Y
The Pulteney distillery is the northernmost distillery on the Scottish mainland. The distillery was named after the then governor of the fishermen's association, Sir William Pulteney, when it was founded in 1826 by James Henderson. The casks for this 17 year Old Pulteney bottling have been specially selected by the Distillery Manager Fred Sinclair. The whisky is non-chill filtered and not coloured with caramel in order to guarantee the purest possible taste for the whisky lover. The Old Pulteney malt is often referred to as the manzanilla of the north.

46% Vol.
---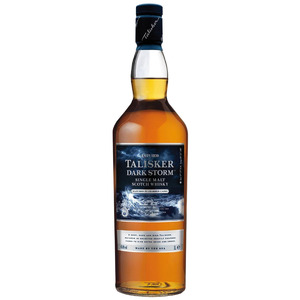 Talisker Dark Storm
Talisker, founded in 1830 by the brothers Hugh and Kenneth MacAskill, is the only distillery located on the island of Skye. Although initially intended for travel retail, Dark Storm is now more generally available. The whisky was introduced in mid-2013 to complement the 2 other new Taliskers, Storm and Port Ruighe. For the maturation, barrels were used, which have been given a very heavy' char', giving this Dark Storm its very smoky character. Really a whisky that you have to learn to drink.

45.8% Vol.
May 2015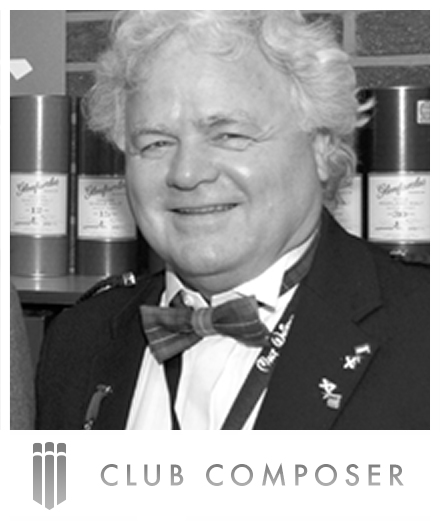 This edition is composed exclusively for you by Wouter Wapenaar, Keeper of the Quaich.

In 2000, he first organized the still leading International Whisky Festival in the Netherlands. Since 2004 he organizes the International Malt Whisky Festival in Ghent. Wapenaar was the founder of the first Dutch whisky magazine "WhiskyEtc." and holder of the Guinness Book of World Records in 'tasting whisky'. On January 31, 2009 in Ghent 2,253 participants tasted six different whiskies. As Ambassador of Scotch Single Malt Whisky Society he gives a lot of of whisky tastings on location.
---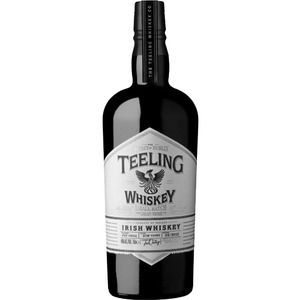 Teeling Small Batch
The Teeling Family is in whiskey for centuries. This time scion Jack Teeling is at the helm. The result is this beautiful, innovative new whiskey. This is a high malt blend, which is further aged in various barrels and cast in ultra small batches. This party was aged for 6 months in barrelswhich previously contained high quality rum. The rum barrels provide a wonderful bloom on the soft supple qualities of Irish whiskey.

46% Vol.
---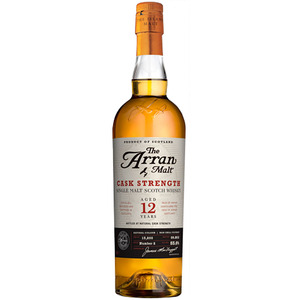 Arran Cask Strength 12 Y Single Batch
A rich and powerful Arran. In this 4th batch of 12 years old Cask the influence of sherry casks is greatly increased. Master Distiller James MacTaggart has made a selection of first-fill sherry butts, Second-fill sherry hogs heads and bourbon barrels. The larger proportion of sherry casks creates tones of sweet fruit and spicy oak, while the vanilla of the bourbon barrels take care of roundness and refinement.

53.2% Vol.
---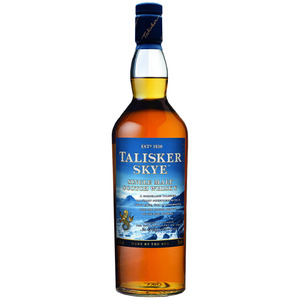 Talisker Skye
Talisker Skye was introduced in early 2015, named after the island on which the distillery is located. This whisky will make a fantastic "1st impression" by those unfamiliar with the Talisker flavoring profile, but also certainly popular among the diehard fans of Talisker. Matured in a combination of recycled and toasted American oak barrels, with a slightly higher proportion of toasted barrels.

45.8% Vol.
---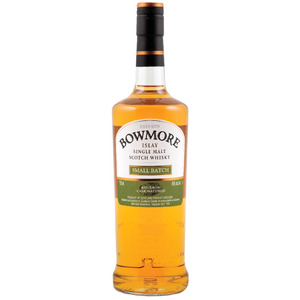 Bowmore - Small Batch
Islay Malts are known for their smokiness. Bowmore is no exception. This whisky matured in a combination of first and second fill bourbon barrels, which give the whisky the sweetness of vanilla, spices and subtle smoky wood tones that perfectly complement the delicate peat smoke of Bowmore. Second fill barrels enhance fruitiness and complexity and allow Bowmores distinctive notes of honey and creamy malt to be presented even better.

40% Vol.
---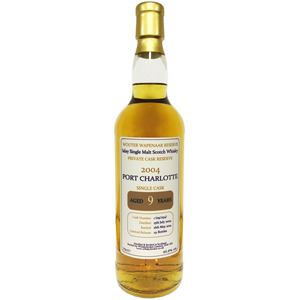 WouterWapenaar Private Cask Cask Strength
The Bruichladdich distillery is situated on Loch Indaal, at the Rhinns and is the most western located distillery in Scotland. This distillery offers third parties the opportunity to purchase their own cask, maturing them and to decide for themselves when this cask is being bottled. This nearly 10 years aged Cast Strength Single Malt whiskey was bottled in 2014 from a vessel that has been purchased by Wouter Wapenaar himself at this distillery.

60.8% Vol.
---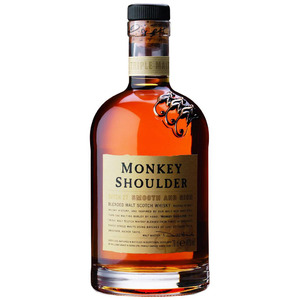 Monkey Shoulder
David Stewart, Malt Master of Glenfiddich and Balvenie distilleries, has selected 3 whisky casks from the in Dufftown established distilleries for the composition of the Monkey Shoulder Blended Malt Scotch; Glenfiddich, Balvenie and Kininvie Each with its own flavor and identity, which coalesce to this particular blended malt whisky. There is no grain whisky or something else added. The name Monkey Shoulder comes from the shoulder injuries that the staff at the distillery was confronted with by continuously stirring the barley.

40% Vol.
April 2015
April 2015
---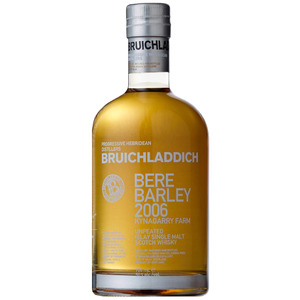 Bruichladdich - Bere Barley
This limited Bere Barley bottling of Bruichladdich is an experiment in their Provenance series. Completely distilled from Bere-grain, a very old cereal. It proved a very difficult crop, partly because the yield is half of that of modern cereals. Moreover, there were problems with the hardness by the milling and malting. Eventually, all the problems were overcome, resulting in this un-peated, un-chill filtered and uncoloured Limited Edition. Only 7200 bottles of this malt have been bottled.

50% Vol.
---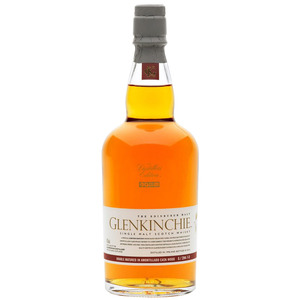 Glenkinchie - Distillers Edition
In 1969 the distillery, which was originally called the Milton Distillery, stopped with malting its own grain and part of the building was converted into a Malt Whisky museum . The Glenkinchie label remained relatively little known until 1989, when United Distillers started to the marketing of the brand under their Classic Malts brand. This 14 year old Distiller's Edition is double matured in Amontillado sherry casks. Sherry flavor competes with the freshness, but not overpowering.

43% Vol.
---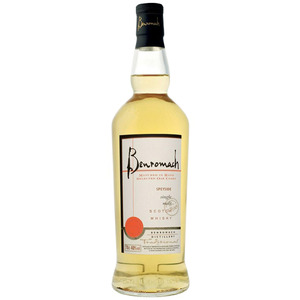 Benromach - Traditional
The first whisky, which came on the market again after the reopening of the Benromach distillery in 1998. By only using the best, and somewhat peated malted grain and the purest water from the nearby Romach hills is this malt of very pure taste. A beautifully balanced whisky, of which 80% has matured in ex-bourbon and the remaining 20% in sherry casks.

40% Vol.
---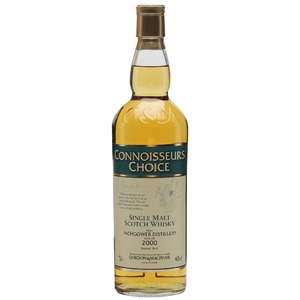 Inchgower, 2000
We seldom come across this 1997 vintage whisky of Inchgower as a single malt, due to the fact that the vast majority of the production goes to the Bell's family of blended whiskies. However, this single malt was bottled by Gordon & Macphail under their Connoisseurs Choice label. Now we can test this whisky with only its own characteristics we are pleasantly surprised.

46% Vol.
---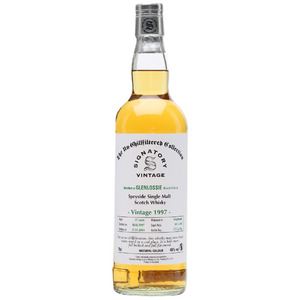 Glenlossie, 1997
Bottled by independent bottler Signatory as part of the Un-Chillfiltered Collection. Distilled on 18 February, the whisky was aged and bottled in 786 bottles on 17 November 2014. The sometimes extremely rare single cask bottlings are traditionally labeled and packaged by hand. Additionally Signatory offers whiskies usually with a specific reference to the day of the distillation, the vessel and the date of the filling and provides each bottle individually numbered.

46% Vol.
---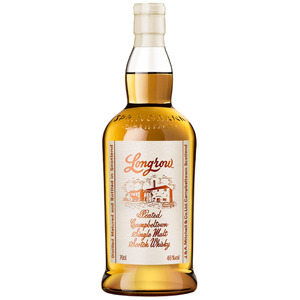 Longrow - Peated
Longrow is one of the 3 whiskies which are distilled in the Springbank distillery and is very popular with collectors as investors. This Longrow Peated is seen as the successor to the Longrow C.V. Characteristic of this whisky is the smokiness. He has aged in sherry casks from which he gets his sweet flavor. Connoisseurs without exception find this malt to be fantastic value for money.

46% Vol.
March 2015
March 2015
---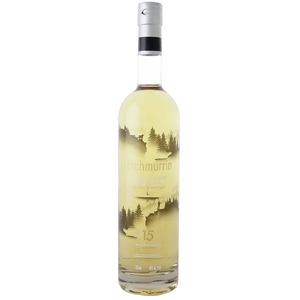 Inchmurrin, 15 Y
The packaging of this single malt can be described at least as ' wondrous'. The whisky has aged 15 years in bourbon casks, is non-chillfiltered and uncoulored. The nose is very fruity and gives a hint of cinnamon, apricot and melon, which is reflected in the taste with cream and vanilla with a nutty finish.

46% Vol.
---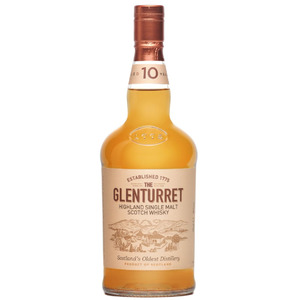 Glenturret, 10 Y
Glenturret distillery was founded in 1775 and is thus the oldest distillery in Scotland. With just one wash still and one spirit still, Glenturret is one of the smallest distilleries in Scotland. This is wonderful whisky, sweet of taste. Honey, oily and salty accents with a rustic charm. Tannin, spices and green fruits compete for dominance, but none of them wins.

40% Vol.
---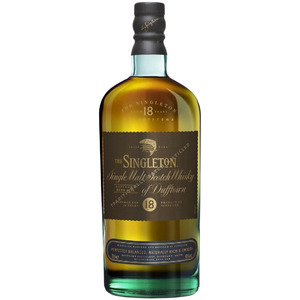 Singleton Of Dufftown, 18 Y
Singleton is longer fermented and distilled slower than many other whiskies; something that provides the softness and deep flavor. Then matured in containers which are made from a combination of US and European oak for an extra rich flavor. This smooth, naturally rich single malt has sweet fruity tones and pleasant warmth that lasts. The unique bottle is inspired by the traditional hip flask.

40% Vol.
---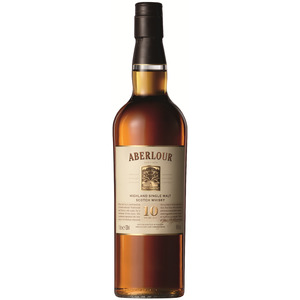 Aberlour, 10 Y
In 1826, Aberlour was founded by James Gordon and in 1879 the new owner James Fleming moved it to where the distillery is still located. Matured in a combination of ex-bourbon and sherry barrels, this Single Malt is a soft but distinctive whisky with a slightly spicy sherry taste. He is therefore recommended to the novice whisky drinker, but also the more experienced whisky lovers can appreciate this Single Malt.



40% Vol.
---
Paul John Edited Indian Malt
'Edited' is the peated version of John Paul. The turf is the only ingredient not from India but from Scotland. Edited is fully matured in bourbon casks and 'un-chill filtered' and bottled uncoloured. This Single Malt has a deep golden color and a nose of light, sweet aromas of smoke, honey and licorice. With the powerful taste with notes of fruit, honey and smoke and a long, spicy finish.

46% Vol.
---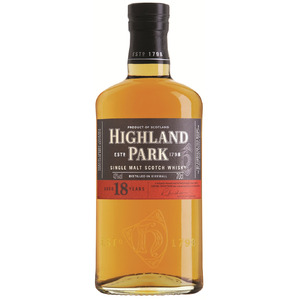 Highland Park, 18 Y
With the use of local peat of the Scottish Orkney Islands, containing heather, Highland Park distillery owes its characteristic flavor. This 18 year old Single Malt is a light smoky whisky with sweet notes of honey. The whisky is in perfect harmony; there are no rough edges and all flavors melt together beautifully. Winner of the Gold Medal of the 2005 San Francisco World Spirits Competition.

43% Vol.
February 2015
February 2015
---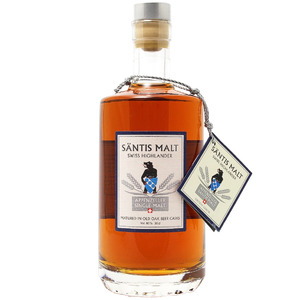 Säntis Malt
Aged in oak barrels, and with a subtle aroma of apple-wood smoke, this whisky has a pure, graceful and enticing freshness. In the background, there's the merest hint of green figs on the silky texture as well as a subtle touch of phenol. Gentle, oaky, and wonderfully satisfying bitter touch. Faintly fruity and extremely impressive.

40% Vol.
---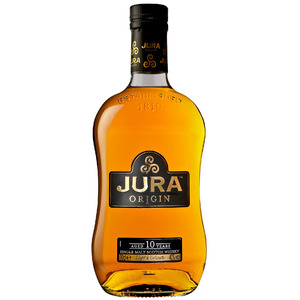 Isle of Jura, 10 Y - Origin
A core bottling from the Isle of Jura's only distillery. This 10 year old exhibits the distillery's classic oily, briny characteristics.

40% Vol.
---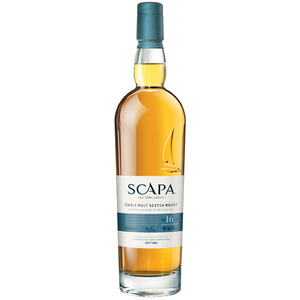 Scapa, 16 Y
The Scapa distillery is the second most Northern located distilleries in Scotland and is located on one of the Orkney Islands, which are only accessible by ferry from the place Stromness. Scapa only has one wash still and one spirit still and is one of the smallest distilleries in Scotland. Therefore, every drop of spirit that is produced here is intended for their own single malt.

40% Vol.
---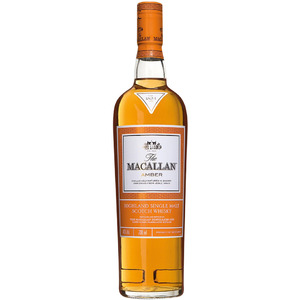 The Macallan - Amber
Amber is part of The Macallan's new no age statement range of Speyside single malts, which concentrates on colour. The theory is that by using 100% sherry casks and natural colour, the darker the whisky, the older and more complex.

40% Vol.
---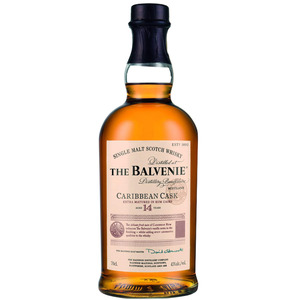 Balvenie, 14 Y - Caribbean Cask
After being matured for 14 years in traditional oak casks the spirit is transferred to Caribbean rum casks to give it some extra flavour. This gives the whisky very nice notes of fruit and vanilla.

43% Vol.
---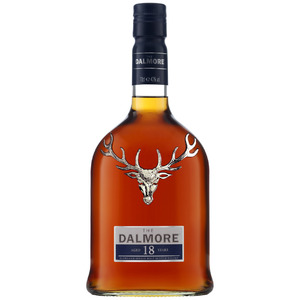 Dalmore, 18 Y
Dalmore (1839) is now one of the classics of Whisky. The distillery is located in the Northern Highlands and overlooks the sea. Dalmore has received a lot of attention, because they occasionally release very expensive and very old bottlings. This 18 year old has matured for 14 years on bourbon barrels and then another 4 years on Matusalem Oloroso sherry casks. This makes it a perfect example of Dalmore's class.

43% Vol.
January 2015
January 2015
---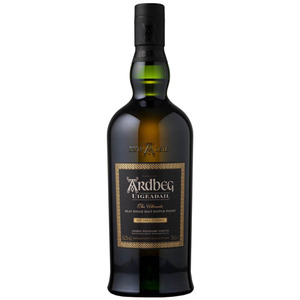 Ardbeg - Uigeadail
Ardbeg Uigeadail is named after the mysterious loch which supplies the peat-laden water used to make Ardbeg. This Ardbeg is a combination of different Ardbeg's that have matured in bourbon and sherry casks, Ardbeg Uigedail therefore has a pleasant sweet and smoky flavor that will please any whisky lover. Named 'World Whisky of the Year' in Jim Murray's Whisky Bible 2009.

54% Vol.
---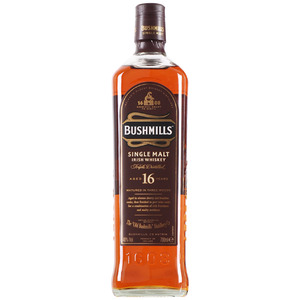 Bushmills Malt, 16 Y - Three Wood
Bushmills whiskey is the oldest whiskey in the world. The distillery was established in the village of Bushmills and received a license to distil from King James I in 1608. Only in 1784 they became a registered trademark. This whiskey is matured for 16 years, first a part in American bourbon barrels and a part in Spanish oloroso barrels. Then they are put togheter and 'married' in port casks, hence the name 'Three Wood' or 'Triple Wood', it has a soft and honeyed flavor. The finish is slightly sweet with vanilla and honey-like tones.

46% Vol.
---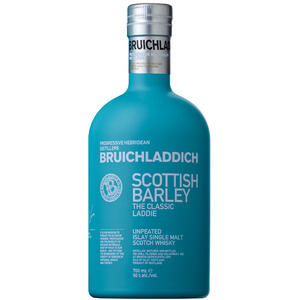 Bruichladdich - Scottish Barley
The Bruichladdich Scottish Barley in it's remarkable bottle is made from 100% Scottish organic barley, a distillation process called Slow Trickle Distillation and the premium American oak Barrels have produced one of the creamiest Whiskies we have ever tasted.

50% Vol.
---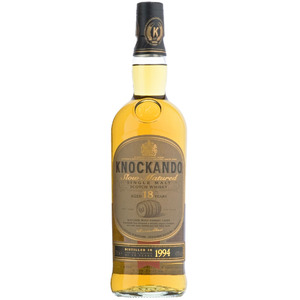 Knockando, 18 Y
This Knockando has 'slowly matured' in sherry casks for 18 years. It is an elegant, light, delicate and fruity malt. Well balanced a little grain-like and easy to drink.

43% Vol.
---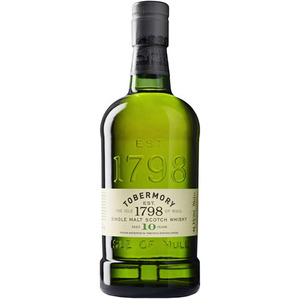 Tobermory, 10 Y
Tobermory's world-renowned 10 year old has evolved with stunning new depth. Matured for 10 years in ex-bourbon casks, the slight peat influence of the water at the distillery gives a unique character to the smooth notes of fruit and spice.

46% Vol.
---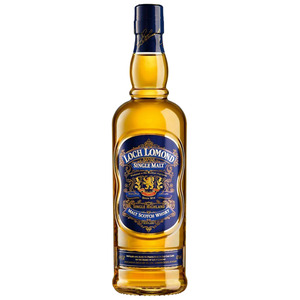 Loch Lomond Single Malt
Loch Lomond is probably Scotland's most versatile distillery, in terms of the number of different styles of whisky produced for different purposes on one site. This Single Malt whisky is double matured, so all the goodness can be collected before being bottled. It is a mellow single malt that is slightly peaty to the nose. There is also a hint of brandy butter. The taste is sweet and smoky with a long mellow finish.

40% Vol.
December 2014
December 2014
---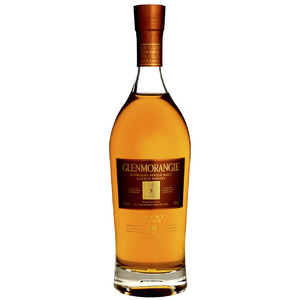 Glenmorangie, 18 Y
The Glenmorangie 18 Years Old is a single malt Scotch whisky of serious distinction. Once it has spent fifteen years maturing in American white oak casks approximately 30% is transferred into Spanish Oloroso casks to spend a further three years maturing. Then, when both elements have reached 18 years, Glenmorangie blends them back together to create a whisky with a rich bouquet and full, rounded flavour. For a whisky of this age, this expression has maintained, thanks to our delicate floral spirit and fine Oloroso casks.

43% Vol.
---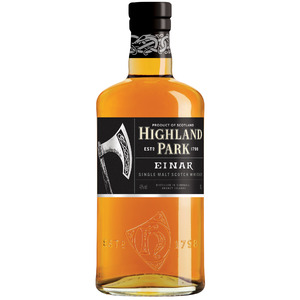 Highland Park - Einar
Highland Park - Einar has been crafted as a tribute to one of the most feared and ruthless Vikings of his time. Driven by a heady mixture of peat smoke and American oak casks, the result is a whisky of bold complexity brought together with the addition of some broody spiciness.

40% Vol.
---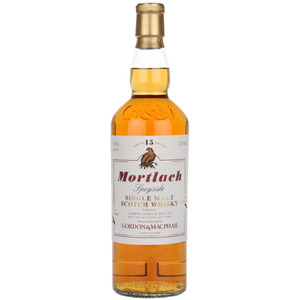 Mortlach, 15 Y - G&M
A 15 Year Old Single Malt whisky from the Mortlach Distillery. This whisky is bottled by the famous independent bottlers Gordon & Macphail. It has a dark golden colour, light to medium body and long and delicate finish.

43% Vol.
---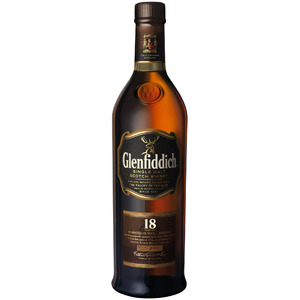 Glenfiddich, 18 Y
The specialist on-site coopers at Glenfiddich personally look after every precious cask they use for this outstanding single malt throughout its long maturation, ensuring the oak is in the best condition to imbue the whisky with its notes of baked apple, cinnamon and robust oak. Married for at least three months in small, individually numbered batches in wooden tuns, the Glenfiddich 18 Year Old has a unique depth and complexity that has been acclaimed in the industry.

40% Vol.
November 2014
November 2014
---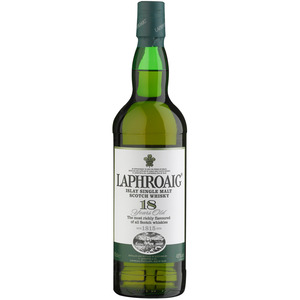 Laphroaig, 18Y
Again a powerful Islay whisky with a higher alcohol content and the classic smokiness. The Laphroaig 18Y is characterized by the very full nose. The whisky has an elegant, complex body with the classic smoke of a good Islay. In the mouth are hints of burnt apricot, raisin and toffee. Enjoy this whisky with a few drops of water to reduce the smokiness and let the taste of chocolate come forward.

48% Vol.
---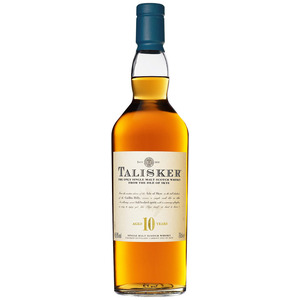 Talisker, 10 Y
The Talisker Distillery is the only distillery on the Isle of Skye which obviously gives it a unique character. Talisker is used by Johnnie Walker for their blended whisky and is also used in Drambuie. This indicates that this is a very special whiskey. A powerful malt you should learn to drink, with a complex and long firm finish.

45.8% Vol.
---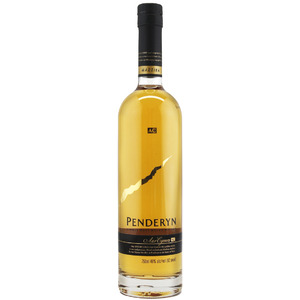 Penderyn - Madeira
This Gold Medal Award-winning single malt is the only whisky from a distillery in Wales. This whisky is matured in bourbon casks and finished in Madeira casks which gives it a subtle flavor and complexity. Distilled in a unique copper pot still. This single malt whisky has a smooth and light character. Madeira finish defines the 'whisky' style of Penderyn.

46% Vol.
---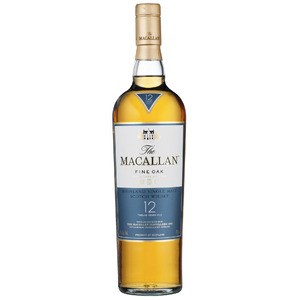 The Macallan, 12Y - Fine Oak
The 12 year old expression from Macallan's Fine Oak range, matured in a selection of American and European oak casks seasoned with Sherry, as well as American oak casks seasoned with bourbon.

40% Vol.
---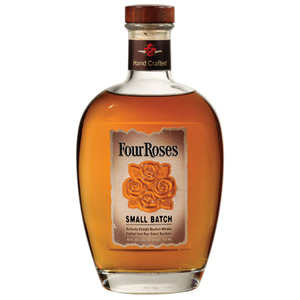 Four Roses Small Batch
Blending several bourbons is an art itself. 4 Original and limited Bourbons have been professionally selected at the peak of maturation and blended into a perfectly balanced small batch bourbon. Four Roses is conquering the world from Kentucky, by making a particularly fine and unique blend and the fact that the taste and quality is almost exactly the same as in previous batches. Sweet and spicy with a generous amount of vanilla.

45% Vol.
October 2014
October 2014
---
The Glenlivet, 18 Y
Glenlivet is one of the most famous distilleries and whisky brands in the world. The location is considered by many as the perfect place to make whisky in a natural environment with high quality water and climate. This 18 year old single malt has a nice balance between fruit and dry tones, which arose under the influence of aging in oak and won gold at the International Wine and Spirits Competition 2 times!

43% Vol.
---
Glen Ord, 28 Y
In the year 1840 there were 9 stills registered on the small peninsula Black Isle. The only remaining distillery is Glen Ord, built in 1838 by Robert Johnstone and Donald McLennan. This exclusive whiskey was distilled in 1975 and bottled in 2003 at cask strenght of 58.3%. Jim Murray gave this malt 90 points in the Whisky Bible, and called him "blisteringly beautiful".

58% Vol.
---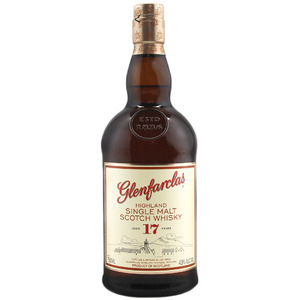 Glenfarclas, 17 Y
This 17 year old Glenfarclas single malt whisky is available limited and released specifically for the North American, Japanese and travel-retail market. Glenfarclas is one of the few remaining Scottish distilleries, independent family owned. All whisky here matures in two types of oak barrels. Casks which previously Bourbon or Scotch whiskey matured and vessels, which previously contained Oloroso and Fino Sherry from Seville. A complex, full-bodied malt with a long finish.

43% Vol.
---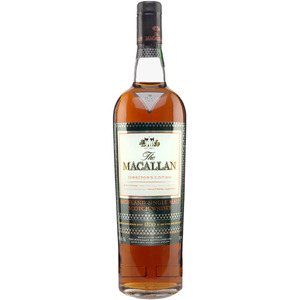 Macallan Director's Edition
A prestigious and highly sought Macallan, complexity and character, created in collaboration with The Whisky Shop. Traditionally aged in ex-sherry casks, this is a special no-age-statement edition, stop put in 2012 as part of the rationalization of the range of the distillery.

40% Vol.
---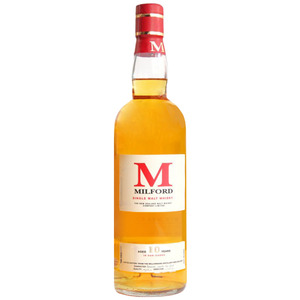 Milford, 10 Y
Whisky, coming from New Zealand. This area, with its clear rivers and fine soil for growing quality barley, making it ideally suited to stoke whiskey. Milford always aspired to create a whiskey that could compete with the best in the world. A well balanced powerful whiskey with a distinct style. Special "Limited Edition" whiskey distillery because the Milford some time ago is closed.

43% Vol.
September 2014
September 2014
---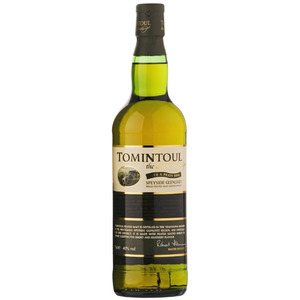 Tomintoul - Peaty Tang
Tomintoul is the highest village in Scotland relative to sea level and serves as a base camp for mountaineers and hikers in the area. The wilderness around the distillery contrasts with the delicate malts of this district. Only 2% of total production is bottled as Single Malt. The rest is used for the blends. Tomintoul has developed a heavily peated spirit in recent years. This Single Malt does not have an age statement. Characteristic is the soft and delicate taste with a smoky edge.

40% Vol.
---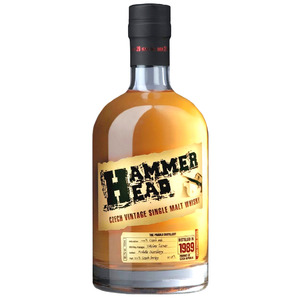 Hammerhead, 23 Y
Found: the only Bohemian single malt whisky in the world, traditionally distilled in 1989. Produced with Czech barley and pure Bohemian water and matured in 100% Czech oak barrels. In the autumn of 1989, the Berlin Wall fell, the world changed and this whisky was forgotten, left to sleep for 20 years in the cellars in its unique casks. Limited in volume, this unique finding will never be reproduced or rediscovered. Smooth and elegant with a floral nose and a long finish.

40.7% Vol.
---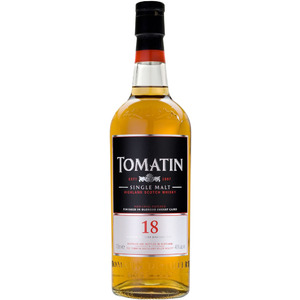 Tomatin, 18 Y
Built in 1897 by The Tomatin-Spey District-Distillery Co. during the Whisky Boom, the Tomatin distillery is located about 315 metres above sea level, making it the fourth highest distillery in Scotland. Only a small quantity of Tomatin is released as Single Malt, most of it goes to the blends. This 18 year old Tomatin is unchill-filtered and matured for another 18 months on Oloroso Sherry casks from Spain.

46% Vol.
---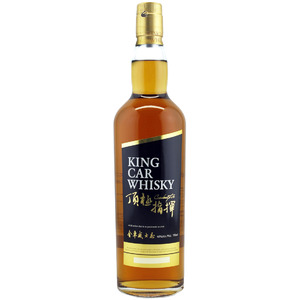 Kavalan King Car
46% Vol.
---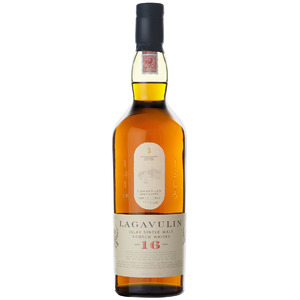 Lagavulin, 16 Y
The Lagavulin Distillery was established in 1816. This Islay representative in the series 'Classic Malts' is a powerhouse. Lagavulin is not for cowards. Declared 2012 'Best Islay from 13 to 20 years' and an IWSC Gold Medal. This whisky is a classic example of how smoke is not a blunt instrument, covering everything in a fog, but an element that works with all the facets that determine the taste in distillation and maturation. A complex Malt.

43% Vol.
---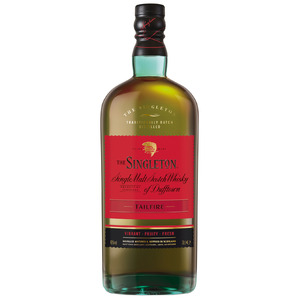 Singleton - Tailfire
40% Vol.
August 2014
August 2014
---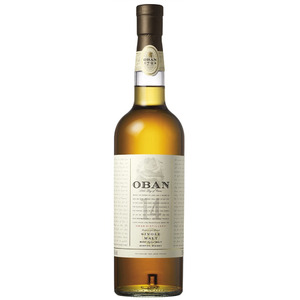 Oban, 14 Y
The founders of the town of Oban, the Stevenson family, also built the distillery in 1794. Since the first train arrived in Oban in 1880, this place has been a major tourist attraction. From Oban Bay many ferries leave for the islands, which are located off the west coast. The name Oban comes from the surrounding area, which was named "An Ob". This means "Little Bay" (small bay of caves). These caves used to be excellent hiding places for the illegal stokers.

43% Vol.
---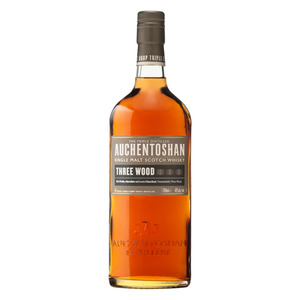 Auchentoshan - Three Wood
Auchentoshan is one of the few remaining Lowland whisky distilleries. This single malt has matured in 3 different casks; Pedro Ximenez Sherry, bourbon and Oloroso Sherry casks. With a nose of creamy fruit, a taste with a light bitterness of dark chocolate and exceptional aftertaste, this is a distinctive triple distilled whisky that won double gold in 2013 in the San Francisco World Sprits Competition for Single Malts up to 12 years old.

43% Vol.
---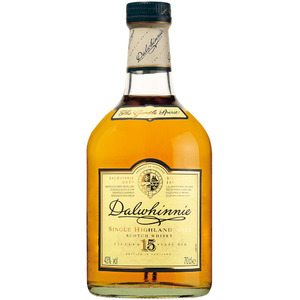 Dalwhinnie, 15 Y
Located 326 metres above sea level, the Dalwhinnie distillery is Scotland's highest distillery. In 1897 the distillery was built under the name Strathspey and in 1905 the name changed to Dalwhinnie. Due to its location, it used to be a resting place for cattle traders. The distillery has undergone little change in the more than 100 years of its existence. Dalwhinnie speaks of "The Gentle Spirit" when one talks about the malt. This 15-year-old Single Malt matured in Bourbon barrels.

43% Vol.
---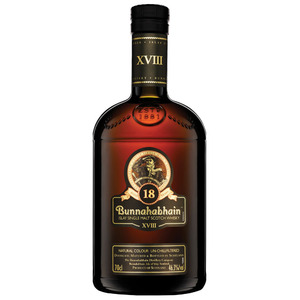 Bunnahabhain, 18 Y
46% Vol.
---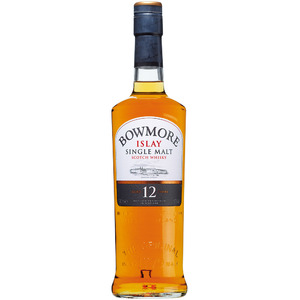 ---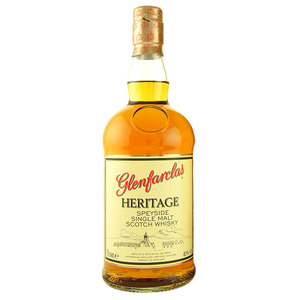 Glenfarclas - Heritage
40% Vol.
July 2014
July 2014
---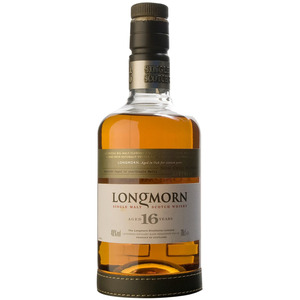 ---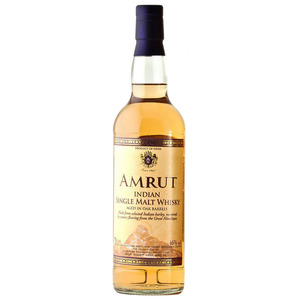 Amrut - Single Malt
46% Vol.
---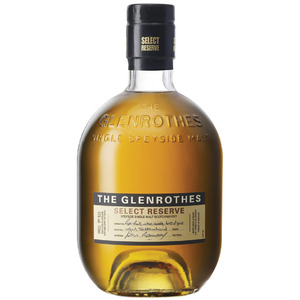 Glenrothes Select Reserve
With this Select Reserve, Glenrothes aims to bring a consistent quality of Single Malt whisky from casks selected by the Malt Master. He won the gold medal at the San Francisco Spirits Competition, which proves that this non-vintage Single Malt was made by him with exactly the same care and high standards as for the previous gold medal winners of the Glenrothe Distillery, the Vintages. This Select Reserve is preceded by a selection of 2-year non-vintage casks of careful testing and selecting.

43% Vol.
---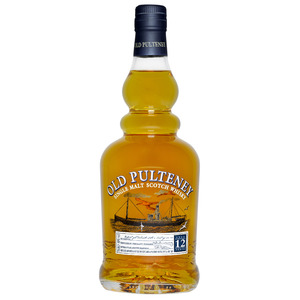 Old Pulteney, 12 Y
40% Vol.
---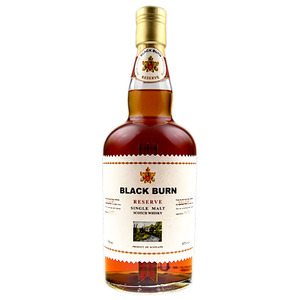 Black Burn Reserve Malt
40% Vol.
---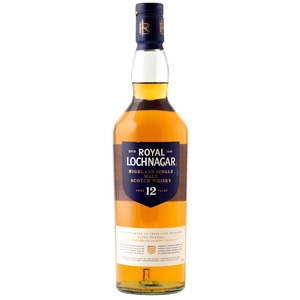 Royal Lochnagar Distillers Edition
40% Vol.
June 2014
June 2014
---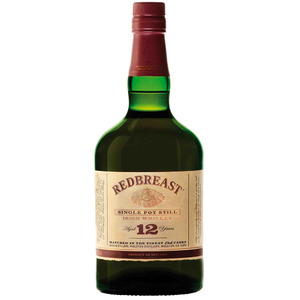 ---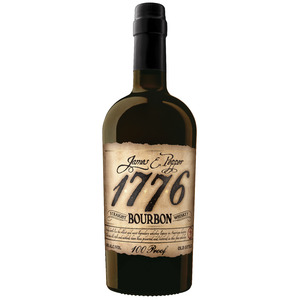 James E. Pepper 1776 Rye
50% Vol.
---
AnCnoc, 12 Y
In 1892 John Morrison bought the estate and the farm Knock. A water source was later found on the southern part of the estate. Morrison had this water tested at a company in Edinburgh and it turned out to be of very good quality for the production of whisky. The 5% whisky marketed by the Knockdhu distillery as Single Malt under the name An Cnoc is matured in refill- and bourbon casks. The quality of this Single Malt is constant and balanced.

40% Vol.
---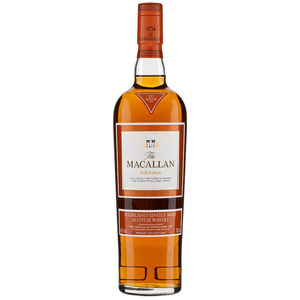 Macallan - Sienna
The Macallan distillery was one of the first whisky distilleries in Scotland, founded in 1824. This Sienna is the 3rd whisky in the '1824 Collection' of Macallan. The third darkest bottling in this 'no age statement' series, aged on Sherry casks. This is where the 1824 series becomes more intense. Sienna is a naturally occurring pigment and refers not only to the color tone, but also to the fact that Macallan whisky are all without added colorants.

43% Vol.
---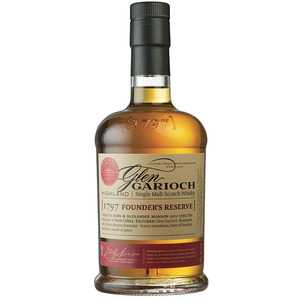 Glen Garioch - Founders Reserve
Oldmeldrum, where the Glen Garioch distillery is located, was named the 'granary of Aberdeenshire' because of the production of the best Scottish golden barley. From 2008, the distillery only produces malt whisky with an alcohol content of 48 or higher, so that it can be produced non-chill-filtered. This single malt version is a tribute to the tradition of craftsmanship, needed to make the best Highland whiskies; a tradition that is maintained for more than 200 years.

48% Vol.
May 2014
May 2014
---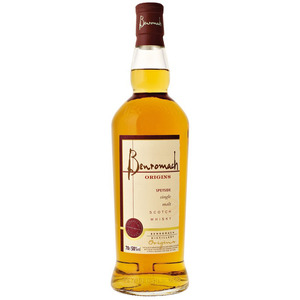 Benromach - Origins Batch 5 'Golden Promise'
50% Vol.
---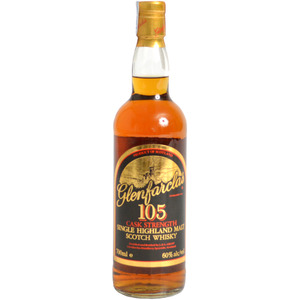 ---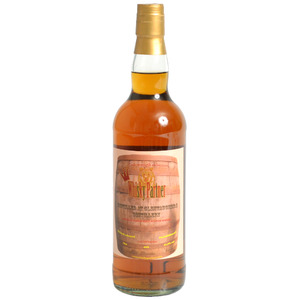 Glentauchers, 6Y
61% Vol.
---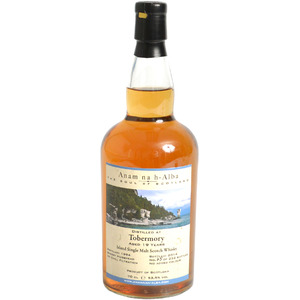 Tobermory, 19Y - Single Cask
53% Vol.
---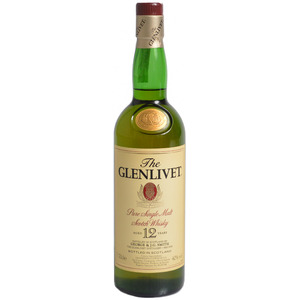 Glenlivet 12Y ± '80
40% Vol.
---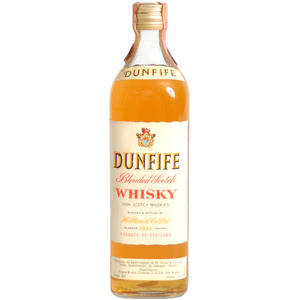 April 2014
April 2014
---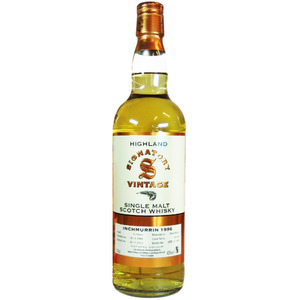 Inchmurrin 1996 Signatory
43% Vol.
---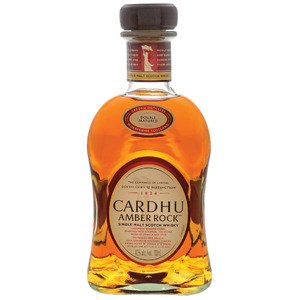 Cardhu Amber Rock
Cardhu Amber Rock is double matured in deep-painted American oak barrels, for richer notes of vanilla and herbs. Elegant and deeply flavoured, he still has the balance and clean sweet nutty taste that is typical of all Cardhu whisky; after being founded in 1824 by the woman and daughter-in-law of the founder, Helen and Elizabeth Cumming. The name' Cardhu' means' black rock' in Gaelic, The new' Amber Rock' variant reflects the golden gem-like colour of this new bottling.

40% Vol.
---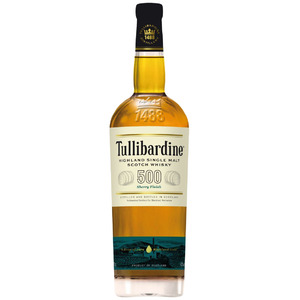 Tullibardine 500 Sherry
The Tullibardine distillery, beautifully situated in the beautiful surroundings of Blackford in Perthshire, was founded in 1947 and has a turbulent history of openings and closures. This new bottling has first matured in Bourbon casks, and then 12 months after that in 500 litre Sherry casks. The result is there; spicy and aromatic with a long aftertaste.

43% Vol.
---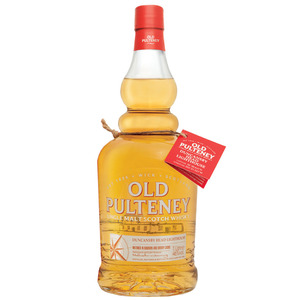 Old Pulteney Duncansby Head
46% Vol.
---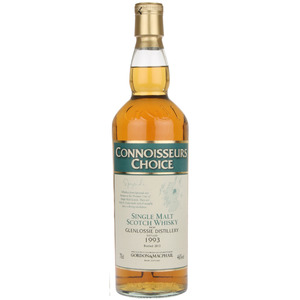 Glenlossie 1993 Connoisseurs Choice
46% Vol.
---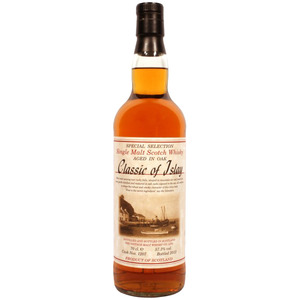 Classic of Islay by Jack Wiebers
56% Vol.