Set 1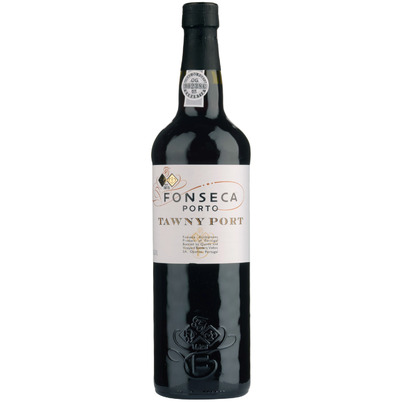 Fonseca - Tawny
Port
This Tawny spent 3 years ageing in small wooden casks in cellars in Vila Nova de Gaia. As tawny ports age, they grow lighter in color, as they throw their deposit in the cask rather than in the bottle. This contributes to the oxidation process whereby the wine's fruit qualities gradually diminish and its nutty characteristics are acquired. After the 3 years of ageing the wines are then blended together a few months before bottling for balance and harmony.

20% Vol.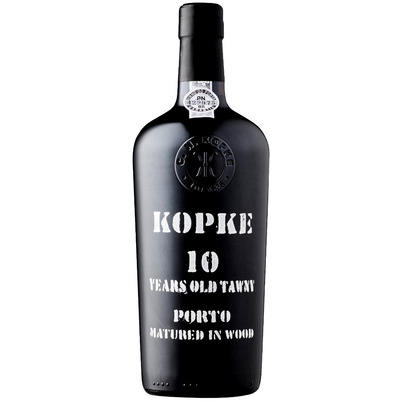 Kopke 10 Y - Tawny
Portugal
Founded in 1638 by Christiano Kopke and his son, Nicolau Kopke, the House of Kopke is the first and oldest port house. The Kopke cellars are located in the "Entreposto de Gaia", where the port under the most favorable conditions matures in traditional wooden barrels. This 10 year old Tawny is a marriage of some wines and aged on average 10 years in wooden barrels, making this port are getting pretty brown-tawny color.

20% Vol.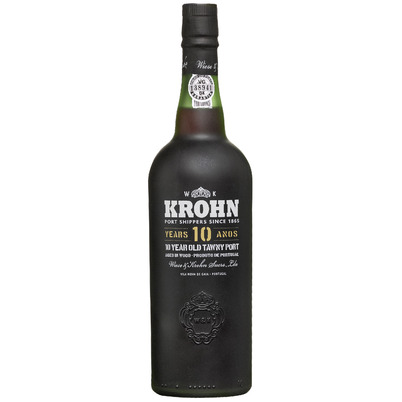 Krohn, 10 Y
Portugal
Wiese & Krohn was founded in 1865 by 2 young Norwegians, Theodor Wiese & Dankert Krohn. In 1880 Wiese sold his shares to his partner. The company is still based in Gaia and has its own vineyards in the Douro Valley, called Quinta do Retiro Novo. 90% of their Port is exported. This 10-year-old Port is a blend of different Tawny's and has a great complexity, in which wood influences can be recognized.

20% Vol.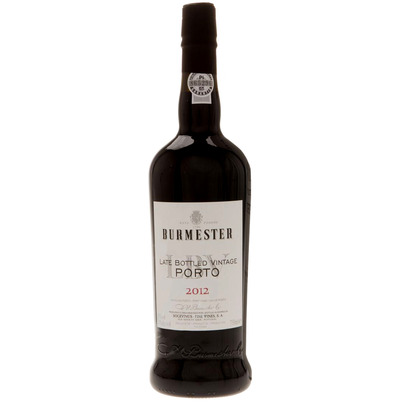 Burmester - LBV 2012
Portugal
In 1730, the German Henry Burmester and Englishman John Nash started trading cereals in London. In 1750, the company moved to Vila Nova de Gaia, where they switched to the Port trade. The company is praised for their knowledge of Port; they only buy the very best. This Late Bottled Vintage is a port of a single harvest year, the maturing period is between 4 and 6 years. The Port is almost always suitable for immediate drinking.

20% Vol.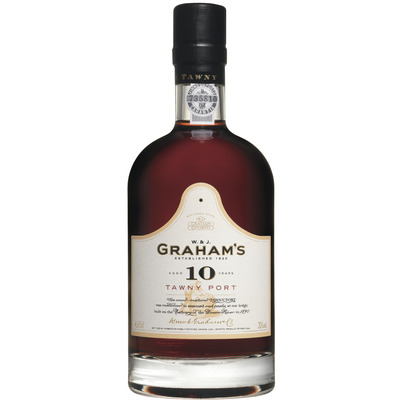 Graham - Tawny, 10 Y
Portugal
In 1820, William and John Graham were still textile merchants, who accepted 27 barrels of port as payment for their textiles. They decided to start making Port themselves in the Douro Valley. In 1890 they started their own vineyard; in that time very progressive. All grapes still come from their own vineyards. This 10-year-old Tawny is a blend of their best matured Port. The barrels made in their own cooperage are matured for at least 10 years in their own cellars.

20% Vol.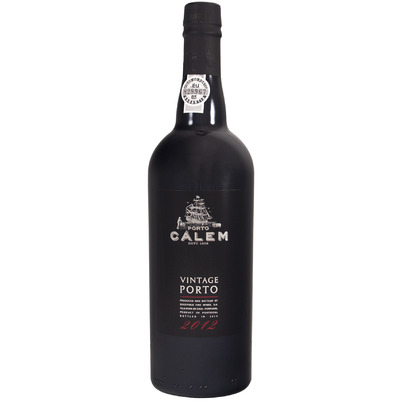 Calem - Vintage 2012
Portugal
The most sold brand of Portugal. Calem dates from 1859 and has been making quality since. The grapes are from the areas of Cima Corgo and Douro Superior, called the 'Port Wine Cathedral'. Up to 4% of the wine is suitable for Vintage Port; first aged on oak wood, then matured in the bottle. This 2012 Vintage Port has deep notes of blackberries and figs and even smoked aromas.

20% Vol.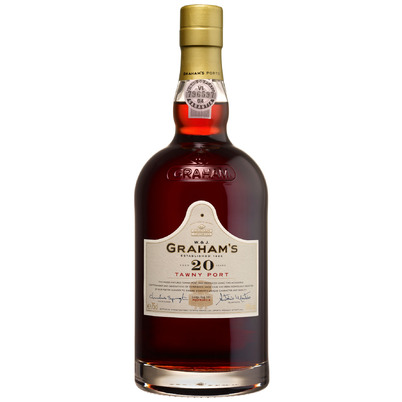 Graham's - Tawny 20 Y
Portugal
Bernsteinfarbene, golden angehauchte Farbe. Ein ausgezeichnetes Bouquet mit einem nussigen Charakter, wie Mandeln und reifes Obst mit einem Hauch von Orangenschalen. Reichhaltig, süß und glatt im Mund, perfekt in Balance, mit einem lange anhaltenden Abgang. Ein trockener, verbrannter Stil. Der Süßholz- und bittere Kaffeegeschmack sind sehr konzentriert, gestaffelt und gut ausgewogen mit dem Säuregrad. Ein seriöser Port, der Aufmerksamkeit verlangt.

20% Vol.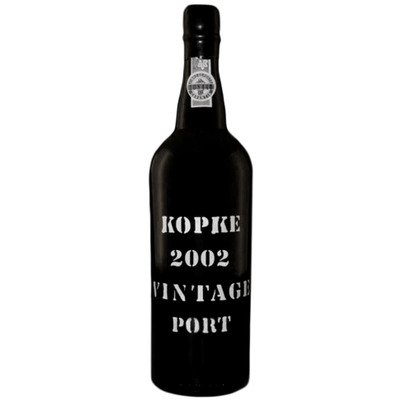 Kopke - Vintage 2002
Portugal
The Port House Kopke, founded in 1638 by Cristiano Köpke, was the first Port House to export Port; to Amsterdam in 1675. Exports are still an important part of Kopke. The birthplace of the house is the vineyard Quinta Sao Luiz, on the left bank of the Douro. The best grapes are selected for the Vintage bottles; the pride of the house. 2002 was an exceptional Port year. That can be tasted well in this Vintage 2002.

20% Vol.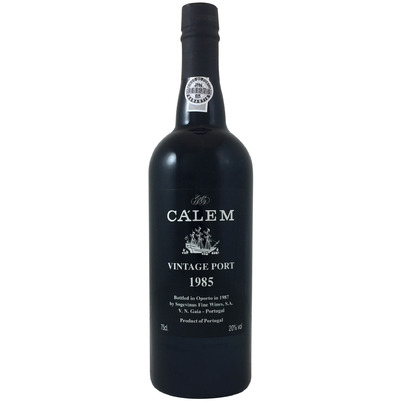 Calem - Vintage 1985
Portugal
Cálem Porto was founded in 1859 by António Alves Cálem. He had only one goal; to make the best Port there is. Vintage Port matures for about 3 years on oak wood and then goes into the bottle unfiltered. Then the ripening begins, which for vintage Port can take a very long time. Not every harvest year is suitable for Vintage Port. The Portuguese Port Institute has to approve of the wine. On average, this happens every 3 years.

20% Vol.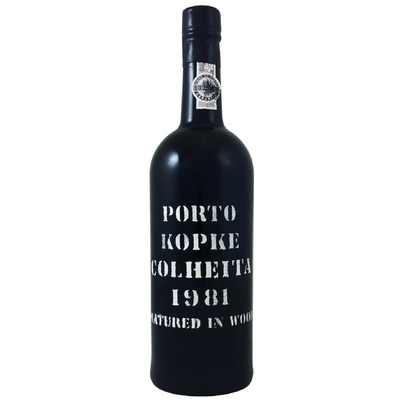 Kopke - Colheita 1981
Portugal
Kopke specializes in old Colheita Port. This Port of 1981 is carefully crafted from grapes, harvested in 1981. The big difference between a Colheita and a Vintage Port from 1981, is that the Colheita has been in its barrel for almost 35 years, while the Vintage has already been in the bottle after a few years. An old Colheita has no bottle ripening and can be drunk whenever you want. With a Vintage, long storage is worthwhile.

20% Vol.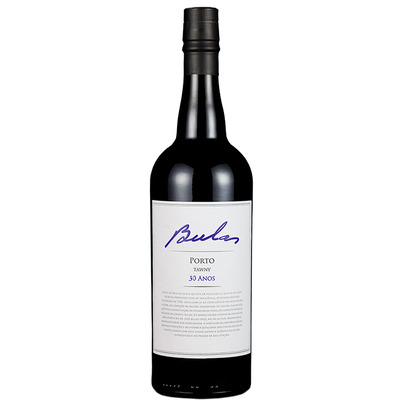 Bulas - Tawny, 30 Y
Port
Bulas 30 Jahre alter Tawny ist das Ergebnis einer sorgfältigen Mischung der Portweine, gereift in Eichenholzfässern auf dem Quinta Weingut, hergestellt laut der alten Douro Weinanbautraditionen. Dieser Tawny hat eine goldbraune Farbe, ebenfalls sehr intensive und komplexe Aromen, worin Noten von Karamell, Nüssen und Kaffee mitschwingen. Im Mund ist er dickflüssig und sahnig mit intensiven Noten von Kaffee, der einmal im Mund, zu einem lange, sanften Abgang zusammenschmilzt.

20% Vol.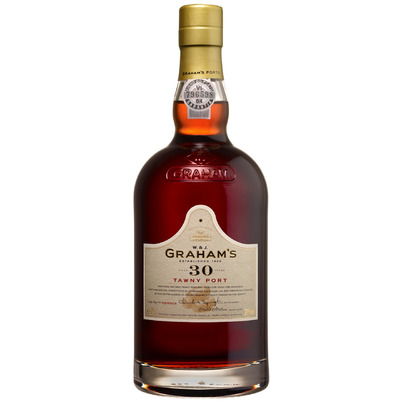 Graham - Tawny, 30 Y
Portugal
An ancient Tawny, like this Graham 30 years old, is a carefully crafted blend of old, matured Tawny Port from different years, made from various grape varieties. The average age of the different barrels will undoubtedly be close to 30 years. Charles Symington, a member of the family who owns Graham, is the Master Blender, who very carefully selects casks and finally composes this Tawny 30.

20% Vol.