Set 1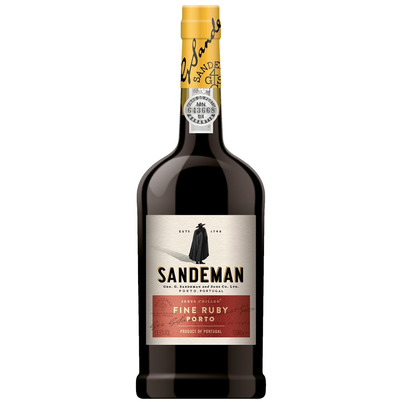 Sandeman - Fine Ruby
Port
Dieser Ruby wird noch immer laut der traditionellen Rezepte bereitet. Gereift in großen, luftdichten Eichenfässern. Dies verleiht ihm seinen dunklen und originalen Geschmack. Ein junger Port, stark und voller Charakter. Sandeman Ruby ist der klassische Port, der Jugendlichkeit und Erwachsenensein kombiniert. Seine Fruchtigkeit macht ihn ideal als Aperitif, aber er passt auch perfekt mit geräucherten Schinken als Vorspeise.

19.5% Vol.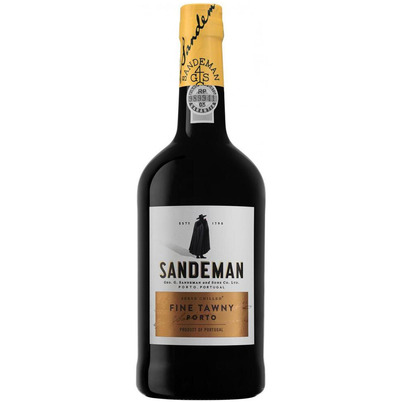 Sandeman - Fine Tawny
Portugal
Selected from the lighter wines of each year, this Sandeman – Fine Tawny Porto is chosen for aging in small oak casks to further develop their flavor. Sandeman – Fine Tawny is produced with traditional methods. The grapes are hand-picked before being fermented at a controlled temperature. The addition of wine alcohol at the ideal moment sets a fine balance between body and bouquet of the Sandeman – Fine Tawny.

19.5% Vol.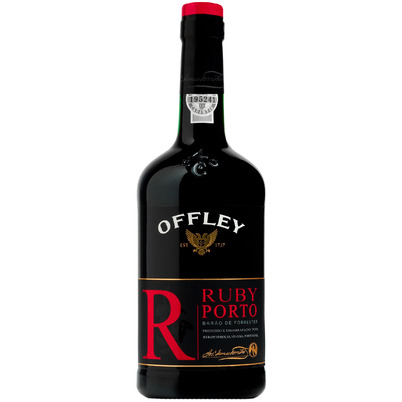 Offley - Ruby
Port
Ein junger roter Port von einem Produzenten, der Innovation mit beinahe 300 Jahren Erfahrung kombiniert. Offley Ruby ist ein Blend und wird aus den besten Trauben der traditionellen blauen Traubensorte aus der Douro-Region hergestellt, im besonderen Touriga Franca, Tonta Roriz, Tinta Amarela, Tinta Barroca und Tinto Cão. Offley Ruby hat eine rubinrote Farbe und ein lebendiges Aroma, das an reifes rotes Obst erinnert, ergänzt durch etwas komplexere Noten.

19.5% Vol.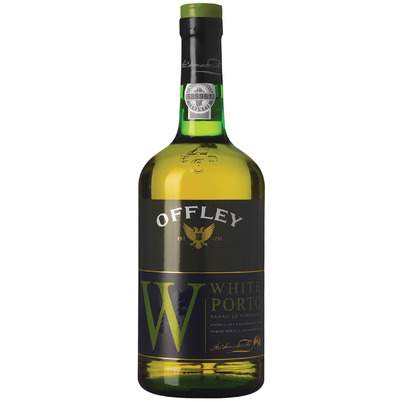 Offley - White
port
The history of the Port House Offley Forrester begins in 1737, when the English merchant William Offley settles in Porto. In 1803 Joseph James Forrester, a famous wine expert who developed a method for combating a devastating grape disease, adheres to the house. Nearly 300 years later, Offley Forrester is one of the biggest port houses in the world. This is a fresh, young and sweet white port made from the traditional white grape varieties from the Douro region, such as Malvasia Fina, Codega, Viosinho and Gouveio.

19.5% Vol.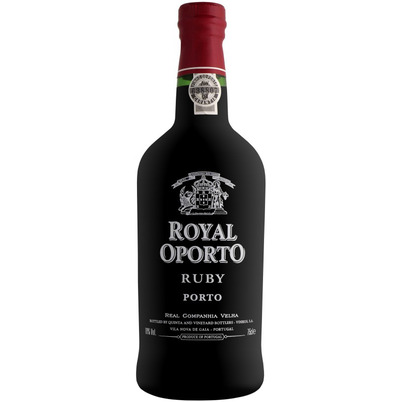 Royal Oporto - Ruby
Portugal
Over 250 years of history and experience is reflected in the wines of Real Companhia Velha, the oldest wine company in Portugal. Real Companhia Velhia is a family-led business and owns some of the Douro's finest Quintas. The Royal Oporto – Ruby has aged in old Portuguese oak vats for at least three years. It presents a beautiful ruby color and notes of violet that highlight its youth and freshness.

19% Vol.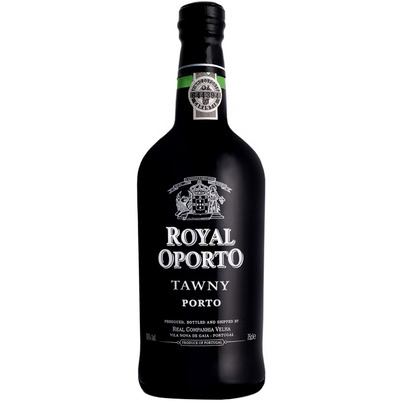 Royal Oporto - Tawny
Portugal
Over 250 years of history and experience is reflected in the wines of Real Companhia Velha, the oldest wine company in Portugal. Their Royal Oporto – Tawny is made from different vintages and has matured for at least 5 years, which is 2 years longer than the minimum requirement. Tawny references the color of this Port, which has an orange and brown-ish hue. The Royal Oporto – Tawny has a refined bouquet and strong dry fruit flavors.

19% Vol.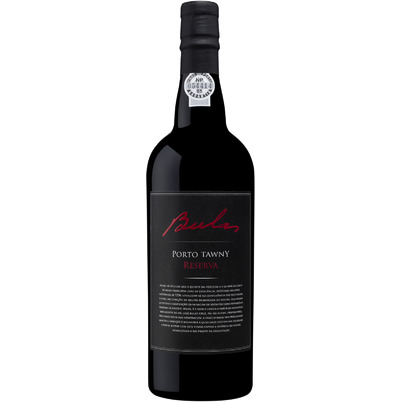 Bulas - Tawny Reserva
Port
Bulas is known for its high quality and traditional method of working. Situated at the confluence of the Douro and the Ceira (Seyra), this is one of the world's oldest recognized wine regions. This Tawny is a blend of different grapes from different vintages. The aging in used oak Barriques gives the wine its typical tan colour. The wood provides a slight oxidation. This Port is also produced in the traditional way: the grapes are picked by hand and crushed by the foot.

19.5% Vol.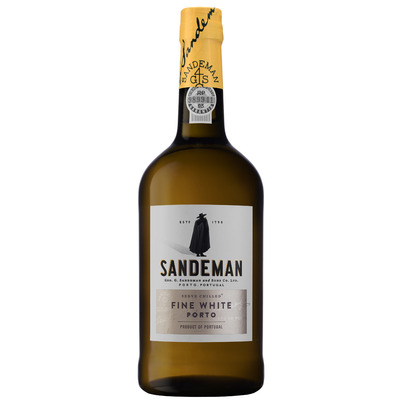 Sandeman - Fine White
Portugal
Descended from the Port wines originally shipped by George Sandeman in 1790, Sandeman Porto is still made traditionally by expertly blending white wines. This Porto is based on selected white grapes from the Douro valley and is dry, but retains his gentle nature. Sandeman Fine White is to be drunk fresh and pure, but can also be mixed with tonic, ice and lemon.



19.5% Vol.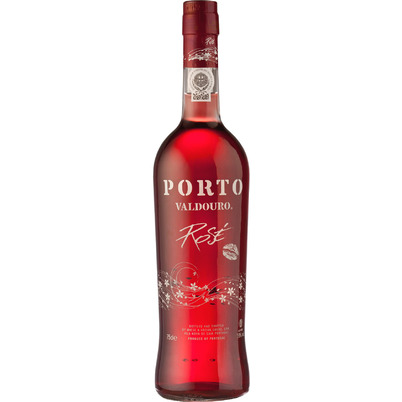 Valdouro - Rosé
Port
Rosé Port is the newest kind of Port, only officially recognized since 2009. The Valdouro Rosé Port is a lighter drink with a pink color, and perfectly suited as a summer drink. It is fermented in a similar process to rosé wine. There's a limited exposure to grape skins, thus resulting in the signature color. Because the fermentation occurs under low temperatures, a light, fruit driven wine is ensured. Preferably drink it cold (6-8ºC), and if you feel like it, combine it with almonds or charcuterie.

19.5% Vol.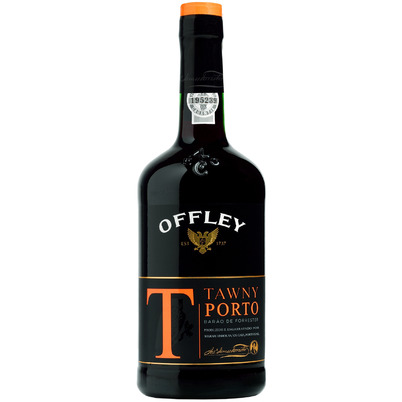 Offley - Tawny
Port
Ein eleganter roter Port mit einem klassischen Stil. Er ist sowohl vollmundig und frisch und wird aus einer Mischung aus Wein aus dem reichen Vorrat von Offley hergestellt. Dieser Tawny ist ein Blend, der aus den besten traditionellen Traubensorten aus der Region Douro, im Besonderen Touriga Franca, Tonta Roriz, Trincadeira, Tinta Barroca und Tinto Cao, hergestellt wird. Schmeckt ausgezeichnet als Aperitif mit Goudakäse und getrocknetem Speck.

19.5% Vol.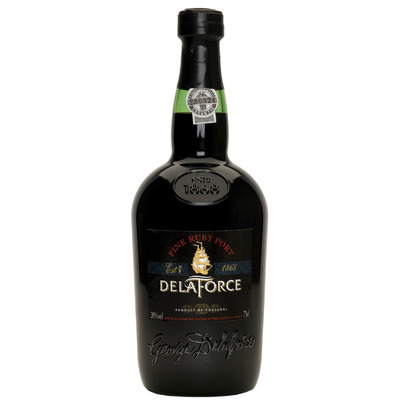 Delaforce - Fine Ruby
Portugal
Ruby Port wird durch die Mischung von Trauben mehrerer Traubensorten, Jahrgängen und Weingärten geblend (zusammengestellt). Dieser tief rubinrote Ruby ist der jüngste rote Port in der Delaforce-Reihe und hat ein volles und fruchtiges Bouquet. Der Geschmack ist weich und angenehm. Dieser Ruby Port hat ein durchschnittliches Alter von drei Jahren und wird teils in Eichenholzfässern reifen gelassen. Ein Port mit einem ausgezeichneten Preis-Qualitätsverhältnis.

20% Vol.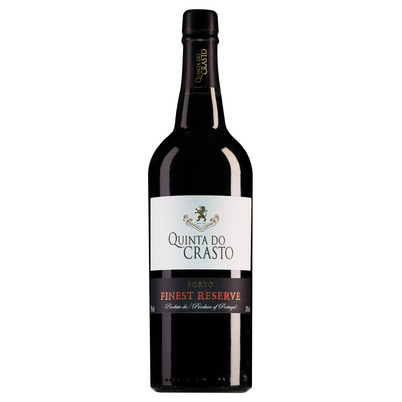 Quinta do Crasto - Finest Reserve
Port
Quinta do Crasto is located in a prime spot in the Douro region in Portugal, and has been in the family of Leonor and Jorge Roquette for more than a century. The earliest records of Quinta do Crasto go all the way back to 1615. The Quinta do Crasto Porto Finest Reserve is made from several grape varieties, harvested from vines of over 60 years old. The grapes with stems are foot trodden in traditional stone tanks, and mature for 2 to 4 years in Portuguese oak vats. The result is a vibrant, complex Port.

20% Vol.